In a galaxy far, far away, characters once only known in their animated form have been showing up in live action. First, the prequel-era adversary General Grievous (voiced in his initial appearance by Joe DiMaggio) was translated into a live action version in 2005's Star Wars: Revenge of the Sith (voiced by Matthew Wood in the films). Then, Saw Gerrera was first voiced by Andrew Kishino in Star Wars: Clone Wars before his debut on screen in Rogue One: A Star Wars Story, in which Forest Whitaker played him. Most recently, Bo-Katan Kryze (Katee Sackhoff) and Ahsoka Tano (first voiced by Ashley Eckstein, then played in live action by Rosario Dawson), both of whom first appeared in Clone Wars, made their live action debut on Disney+'s highly popular series, The Mandalorian. Now, two other fan-favorite characters from Dave Filoni's extended Star Wars universe are making their live action debut in Star Wars: Ahoska, premiering on Disney+ in August 2023: Grand Admiral Thrawn and Sabine Wren, both originally of Star Wars: Rebels fame.
While details of what the Ahsoka standalone series will involve remain officially under wraps, stills from the show that were released following Friday's Ahoska panel give fans a first look at live action Grand Admiral Thrawn (although there is still no word on who has been cast for the role), with the reveal seemingly confirming the theory that the show will follow Ahsoka now on the hunt for the evil Grand Admiral Thrawn in the hope that it will help her find the missing Ezra Bridger (originally voiced by Taylor Gray, and now played by Eman Esfandi), the young Jedi that disappeared with Thrawn and some space whales years ago.
At Star Wars Celebration 2023, it was also revealed that Sabine Wren is returning to the Star Wars Universe, and she will be played by Natasha Liu Bordizzo. The Australian actor most recently appeared as Heather in Netflix's Day Shift.
Get a glimpse at Grand Admiral Thrawn and Sabine Wren below: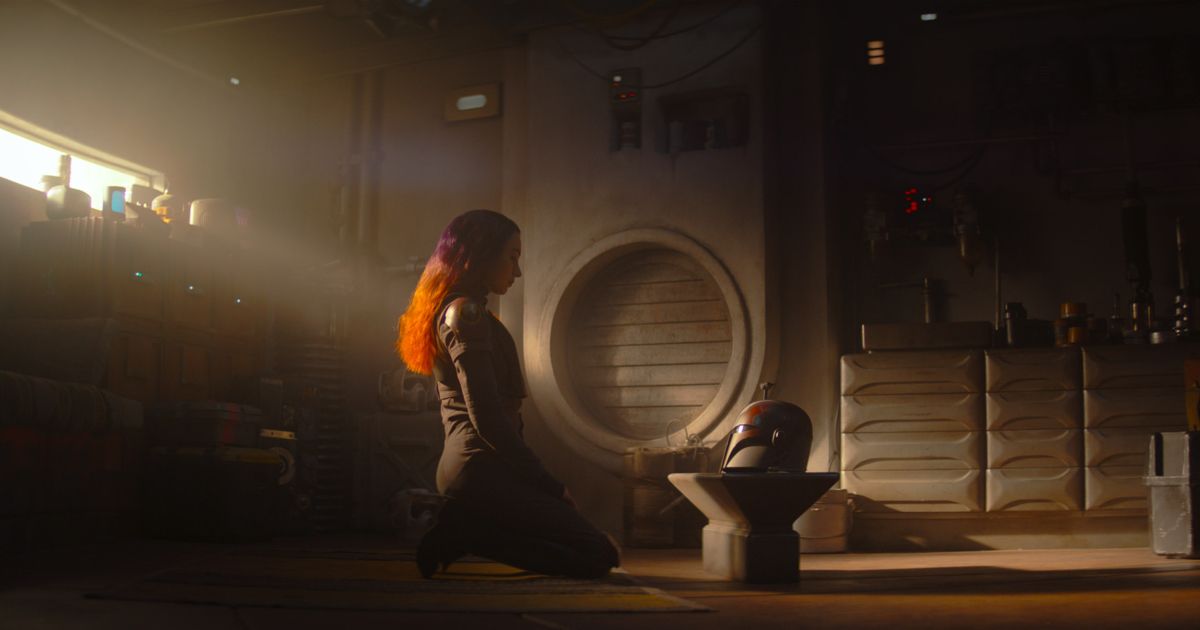 Related: Mary Elizabeth Winstead Confirmed to Play Live-Action Hera Syndulla
Star Wars: Ahsoka Premieres on Disney+ in August 2023: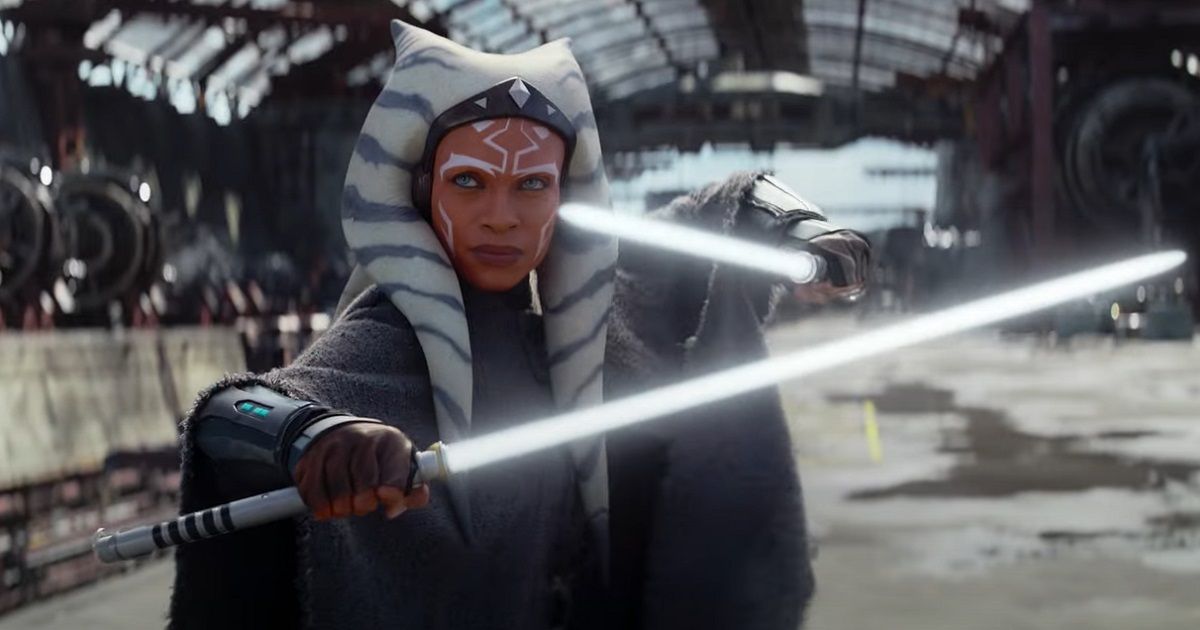 Jon Favreau and Filoni confirmed that Ahsoka, starring Rosario Dawson in the title role, will premiere exclusively on Disney+ this August 2023. According to the Lucasfilm press release, set after the fall of the Empire, Ahsoka follows the former Jedi knight Ahsoka Tano as she investigates an emerging threat to a vulnerable galaxy.
Dawson took the stage at Star Wars Celebration 2023 to unveil a teaser poster for the series, after which she was joined by co-stars Liu Bordizzo and Mary Elizabeth Winstead, who announced that she will be playing Hera Syndulla. The presentation concluded with a new teaser trailer for the Disney+ original series, which is written by executive producer by Filoni, alongside executive producers Favreau, Kennedy, Wilson, and Beck. Gilchrist is co-executive producer.