Over the last few years, there has been an increase in new Christian films hitting the box office. Many of these movies come from independent filmmakers outside the typical Hollywood geography. These films highlight and promote the more traditional teachings of the Christian community. Even beyond that, though, these films depict humanity at its best, triumphantly overcoming impossible odds and showing that anything is possible with a little faith and determination.
While most Christian films promote similar values, the movies themselves fall into two categories: those depicting biblical events and those set in modern times. Of those reenacting historical events, popular titles include The Passion of The Christ,Risen, Ben Hur, and Samson. In addition, there are many famous Christian films set in modern times, movies which draw from Christian teachings with contemporary characters. Today, we are highlighting the best in that category.
Updated April 9th, 2023: If you enjoy a spiritually and emotionally-stirring Christian film, whether for this Easter weekend or any day, then you'll be happy to know this article has been updated with additional content and titles.
10
Miracles from Heaven
With faith and courage, anything is possible, and the Beam family witnessed that when their daughter Anna experienced a miracle unlike any other. The film is based on the memoir Miracles from Heaven: A Little Girl, Her Journey to Heaven, and Her Amazing Story of Healing.
Miracles from Heaven tells the story of Anna Beam (Kylie Rogers) who is diagnosed with a rare incurable disorder. As a result, she is unable to digest food and is given limited time to live. However, all that changes one day when she accidentally falls from a tree, a fall which should have killed her but instead seems to have cured her, baffling everyone around her. Jennifer Garner is excellent in the film.
9
I'm Not Ashamed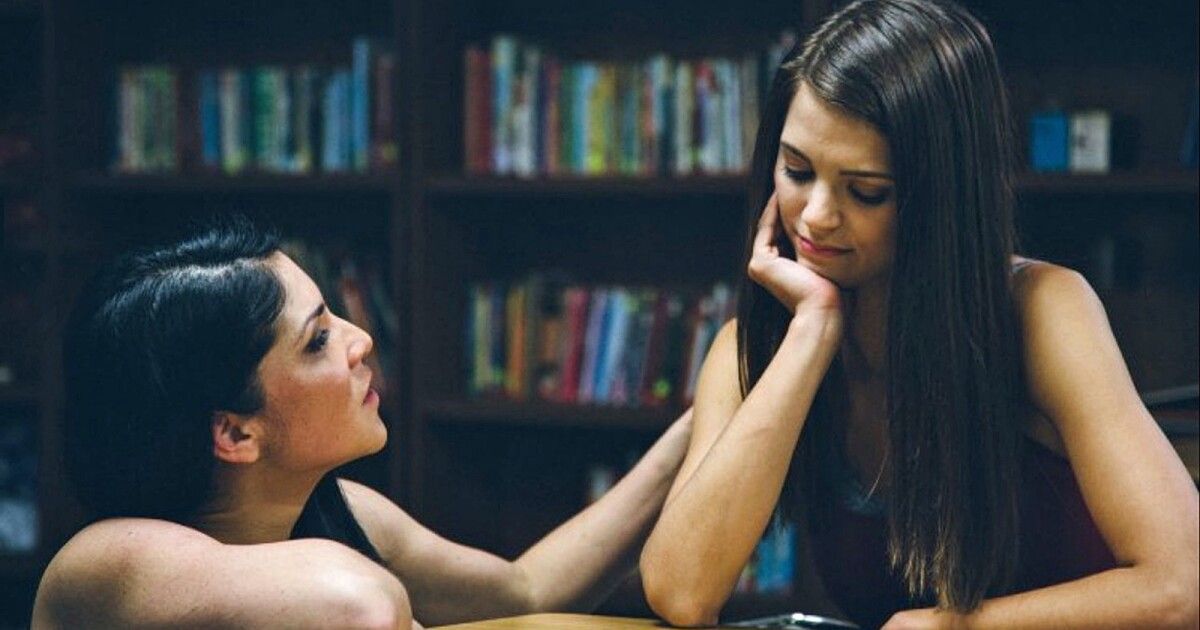 Grab your box of tissues for this next film which portrays the heartbreaking events of the 1999 Columbine High School massacre, which was one of the first widely known mass school shootings, on April 20th, 1999, in Colorado. Rachel Joy Scott was a student at Columbine High School whose faith led her to enrich the lives of others around her.
Related: These 5 Movies Sparked Religious Controversy
While her walk of faith was not an easy one, she believed that God was always in control, even in her last few moments of life before the was the first victim of the shooters. Today, her legacy lives on through Rachel's Challenge, which is a non-religious, non-profit, non-political organization, led by Rachel's parents, Darrell and Sandy Scott, who work to prevent gun violence in schools.
8
Fireproof
nAffirm"">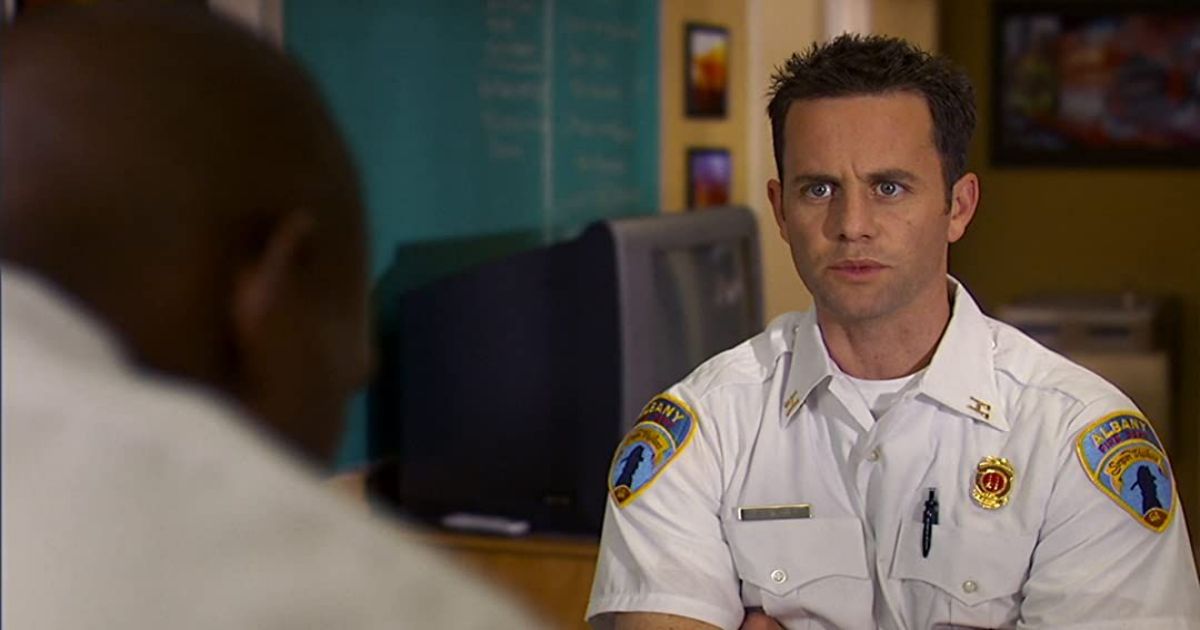 Fireproof was the breakout success film from the Kendrick brothers who wrote and directed it. Firefighter Caleb Holt (Kirk Cameron) is used to putting out fires. However, he is unsure how to distinguish the flames and the hostility between him and his wife, Catherine (Erin Bethea).
Instead of letting his marriage burn to the ground, he decides to give it one last chance by following The Love Dare, a Christian self-help book given to him by his father. Caleb reluctantly begins a 40-day mission to rekindle the spark in his marriage. In addition to Fireproof, Alex and Stephen Kendrick have made several other successful Christian films like Facing the Giants,War Room, and Overcomer.
7
I Still Believe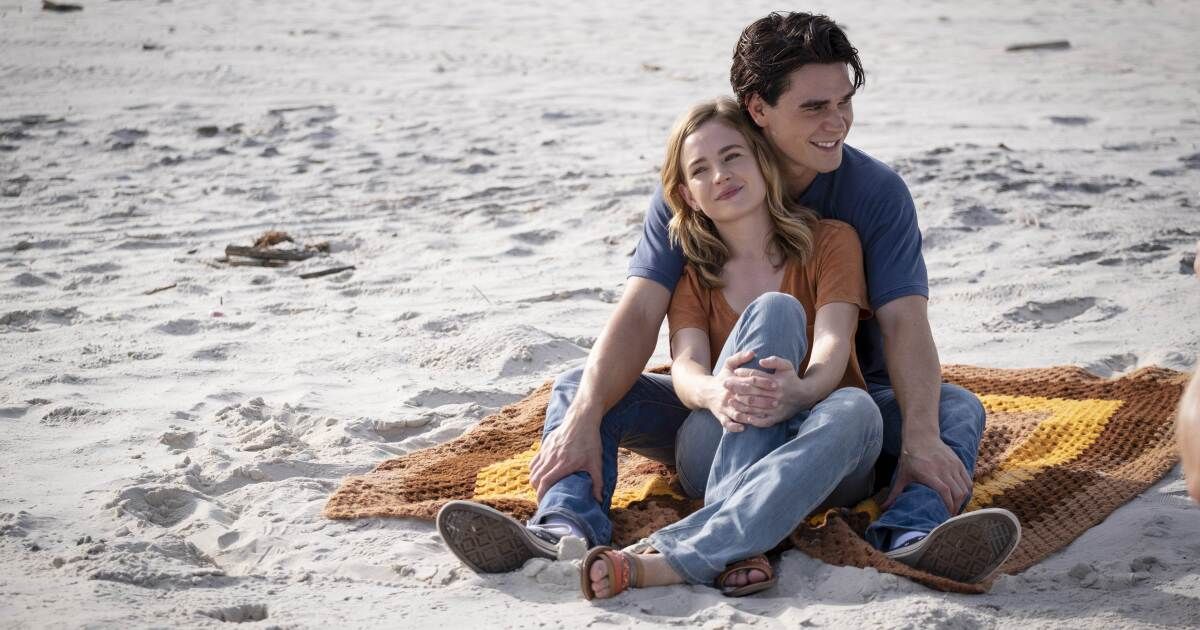 Christian rock artist Jeremy Camp believes that there is always hope, even in the face of great loss; "I still believe in Your faithfulness, 'cause I still believe in Your truth," he sings in a very famous song, "even when I don't see, I still believe."
An autobiographical film titled after that song,I Still Believeis his journey of faith and courage, even when he suffered great loss by watching his wife succumb to cancer. When all hope seemed lost, Jeremy found the strength to persevere. I still Believe features powerful and emotionally heart-wrenching performances from its two leads: KJ Apa and Britt Robertson. Shania Twain makes a nice appearance.
6
Heaven Is for Real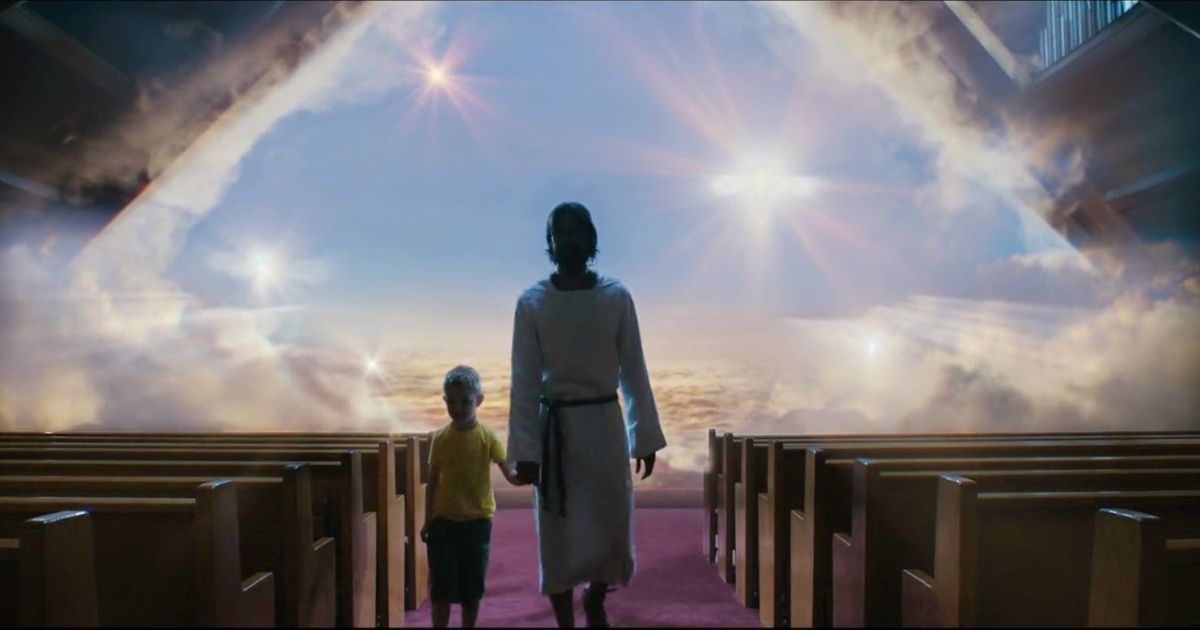 The poignant and emotionally-moving 2014 drama Heaven Is for Real tells the touching story of a four-year-old boy who claims to have visited Heaven after having a near-death experience that left him in the hospital, and chronicles his parents' struggle to come to terms with their child's profound knowledge and spiritual journey. Greg Kinner headlines the stirring drama, appearing alongside Yellowstone star Kelly Reilly as the boy's skeptical and mystified parents, who embark on their own personal explorations of their feelings about their son's seemingly impossible claims.
Heaven Is for Real is based on the New York Times best-selling novel and was a massive box office success, going on to become the second highest-grossing Christian movie of all time while also earning an A CinemaScore from audiences. Many critics were impressed by the drama's compelling performances and the theological discussions presented, and that it embraced a conversation surrounding faith and heaven.
5
Soul Surfer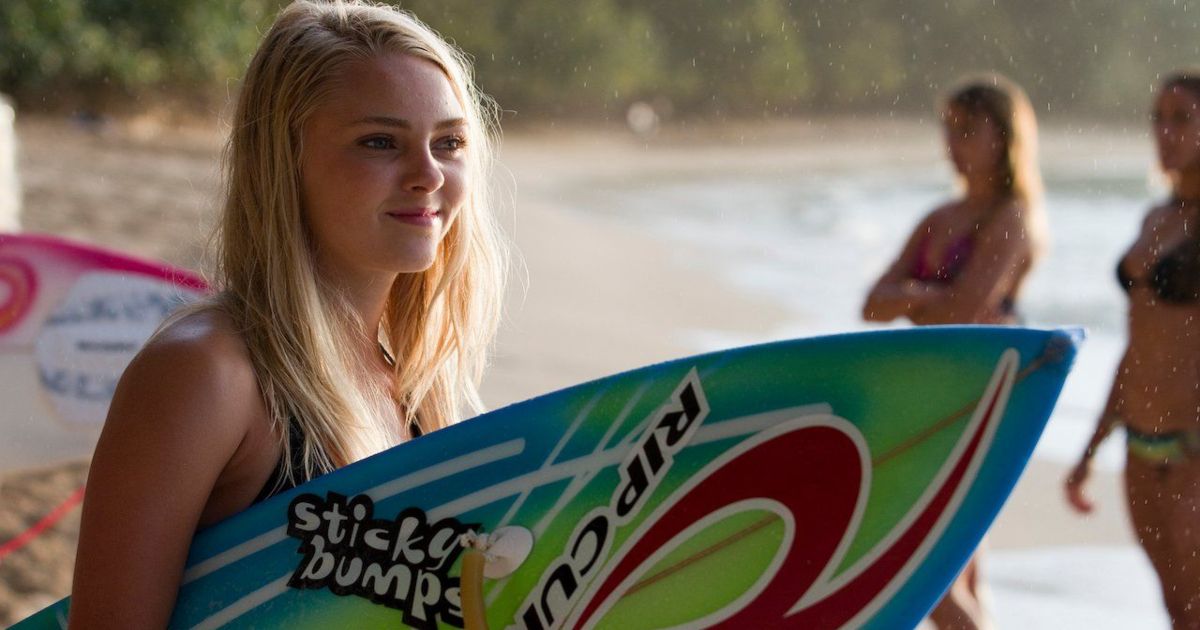 Soul Surfer tells the incredible true story of surfer Bethany Hamilton (AnnaSophia Robb) and her struggle to adapt and return to the water after a tiger shark bit off her left arm. The 2011 feature film is based on her 2004 autobiography, Soul Surfer: A True Story of Faith, Family, and Fighting to Get Back on the Board.
In this story, Bethany comes to terms with the shark attack and discovers that her real purpose is to make a difference in the lives of others around her. Despite the trauma of the shark attack, Bethany returns to the water and shows the world the true power of courage and faith.
4
I Can Only Imagine
nRoadside Attractions"">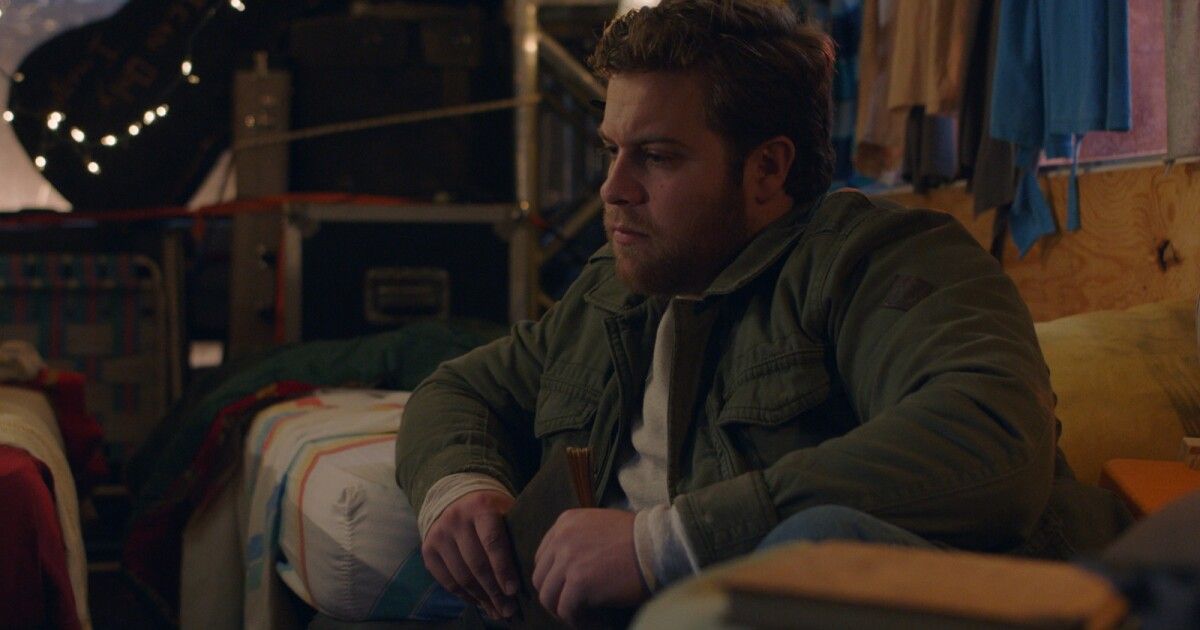 I Can Only Imagine is another movie based on and named after a song, one of the most successful Christian songs that was even a popular mainstream hit. Audiences can discover the true story behind MercyMe's song I Can Only Imagine in the film, which follows the story of MercyMe's lead singer Bart Millard, who suffered both physical and emotional abuse at the hands of his father, Arthur.
Related: The Lord of the Rings: Religious Symbolism and Christian Characters
However, Bart never gave up on his father and after Arthur becomes terminally ill, he reconnects with him and mends the relationship before his dad passes away. That journey is what led Bart to write and compose the song in the first place.
3
God's Not Dead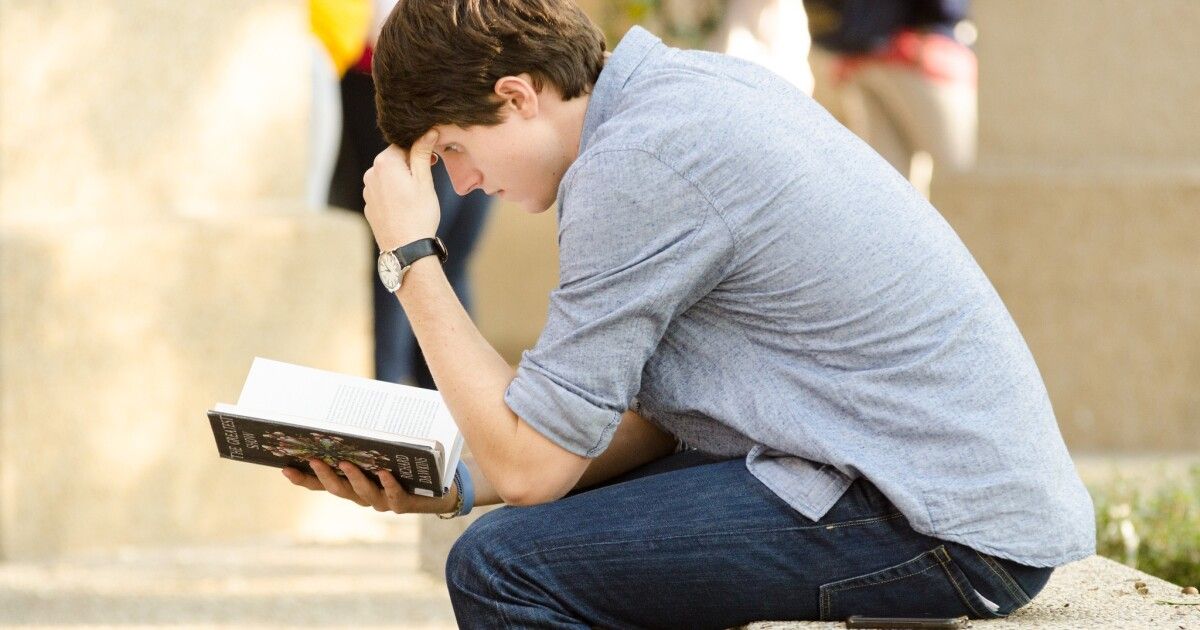 What happens when college freshman Josh Wheaton (Shane Harper) is instructed by his philosophy Professor Radisson (Kevin Sorbo) to renounce his faith by writing "God is Dead" on a piece of paper? Instead of denying his faith, Josh Wheaton accepts Professor Radisson's proposal to defend the antithesis to prove that, as the movie is titled, God's Not Dead.
By accepting his professor's challenge, Josh may be committing academic suicide by taking on more than he can handle and going against his ruthless professor. Against all odds, Josh wins his class argument that God is very much alive. The success of God's Not Dead sparked three successful sequels all relating to different forms of perceived persecution within the Christian community.
2
Breakthrough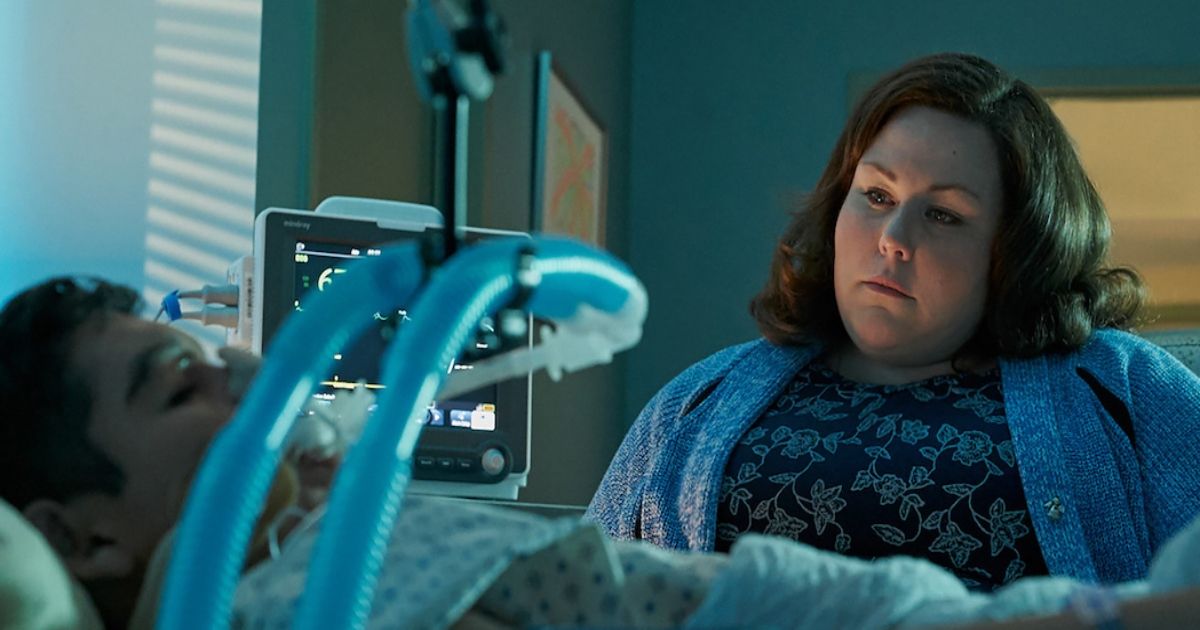 Adapted from Grant Nieporte's non-fiction biography The Impossible, the 2019 Christian drama Breakthrough features a stellar ensemble cast led by This Is Us star Chrissy Metz, Josh Lucas, Topher Grace, and Mike Colter, and centers on 14-year-old John as he is put into a medically-induced coma after falling through ice on a lake and being underwater for 15 minutes. His parents Brian (Lucas) and Joyce (Metz) must turn to their faith and the power of prayer as they hold on to hope that their beloved son will emerge from his coma and return to them once more.
The film's song "I'm Standing With You" nabbed an Academy Award nomination for Best Original Song and it also went on to win the Inspirational Film of the Year award at the GMA Dove Awards, a ceremony honoring the Christian music industry. In their glowing review of the emotional picture, the San Francisco Chronicle declared that Breakthrough "might be the first faith-based Hollywood film with genuine crossover appeal."
1
Beyond the Mask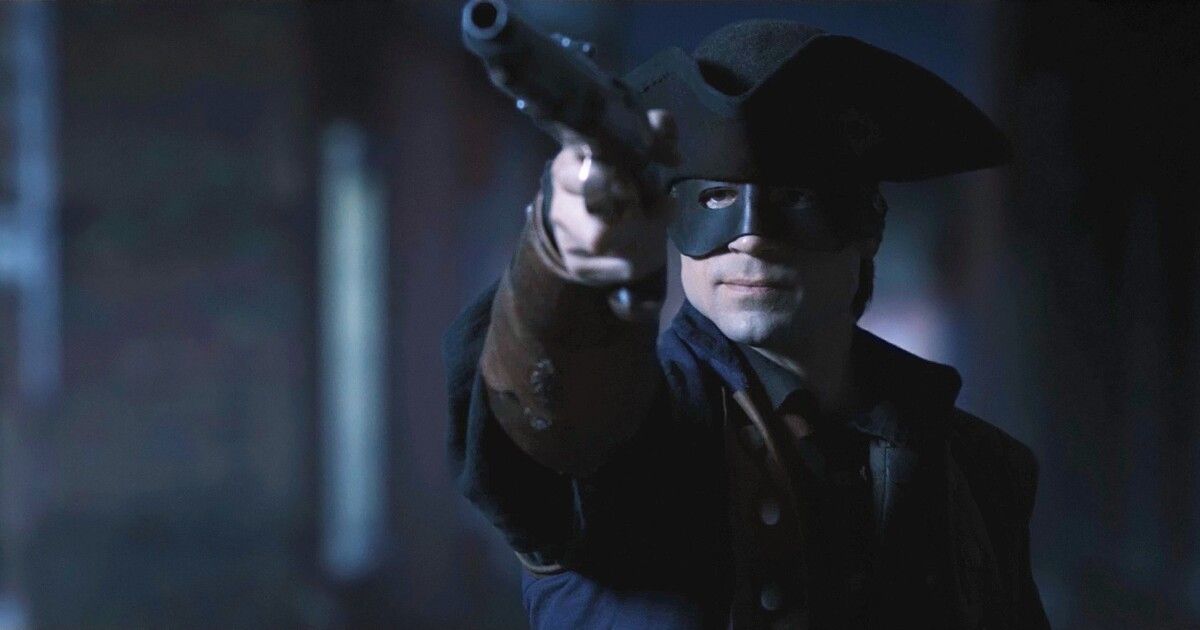 From the Burns Family Studios comes the epic adventure Beyond the Mask, which follows William Reynolds (Andrew Cheney), an ex-mercenary living as a vicar and trying to redeem himself from his dark past to win the love of the woman who has captured his heart, Charlotte Holloway (Kara Killmer). To do so, he must win the approval of Charlotte's uncle, who turns out to be his former supervisor Charles Kemp (John Rhys-Davies) who wishes Will dead. Will goes on the run promising to make amends for his actions by protecting the innocent and joining the fight for American freedom.
This period action-adventure film features stunning sets and costumes, notable portrayals of prominent historical figures like Benjamin Franklin and George Washington, and standout performances from its leads. While not set in contemporary times, this film does take place 1700 years after the events of the New Testament, and it's a rare cinematic historical drama that also utilizes Christian messages.