They're two of the great icons of Gothic horror: Dracula and Frankenstein. As reinterpreted at Universal Studios in 1931, they both came to the silver screen and launched the American horror genre and the Universal Monsters cycle. Tod Browning's Dracula led the way, with James Whales' Frankenstein serving as the immediate follow-up. I think it says something positive about the thinking in Hollywood studios of the era that a hit like Dracula was often succeeded with another story in the same broad genre, not by a sequel.
Of course, both movies would have sequels in time. The flat-headed, bolted-neck incarnation of Frankenstein's monster animated by Universal would have three more solo outings before launching the "monster rally" series of crossovers. As for the count – contrary to the claims of Chris McKay, his film did receive one direct sequel (albeit one without Bela Lugosi), and a more nebulous one in the second wave of horror films during the 1940s (also without Lugosi) before joining the crossovers.
The sequels to both films were spaced several years apart from the originals and one another, and they followed similar naming conventions; the first sequel to each film was named for a female relation, the second for the son of the titular monster. But while The Bride of Frankenstein is considered one of the great classics of Hollywood, and Son of Frankenstein an acting triumph for Lugosi and the chief source for Mel Brooks' beloved parody, Dracula's Daughter and Son of Dracula have long languished in comparative obscurity. They have their fans, but neither has left much of an impact outside the most devoted of horror circles and compared to the first two Frankenstein sequels, they were given much less love and care by the people working on them.
What were the circumstances that led to the Dracula sequels being so neglected compared to Frankenstein's, and is the reputation of the Dracula sequels as second-rate efforts deserved?
RELATED: Classic Black & White Horror Films that Aren't Universal Monsters
'Dracula' and 'Frankenstein' Were Both Hits, but the Latter Had More Clout
It was largely thanks to Dracula that Universal was saved from the Great Depression. Making such Gothic thrillers was a cherished dream of producer Carl Laemmle Jr., who fought his own father, studio chief Carl Sr., for the right to do so. Anecdotal claims have Dracula down as a somewhat chaotic shoot, and Laemmle Jr. is known to have cast Lugosi in the title role with great reluctance. But its success proved the box office viability of horror, and Laemmle Jr. jumped on Frankenstein as the next logical choice for a Gothic movie.
Despite longstanding claims and Lugosi's own oral history, scholarship by Greg Mank in Bela Lugosi and Boris Karloff: The Expanded Story of a Haunting Collaboration shows that Lugosi did not turn down the part of Frankenstein's monster. He wasn't thrilled about playing the part and would have preferred to be Frankenstein himself, but he'd been assigned the creature role by Universal and anticipated being part of the film. He lost the job when Laemmle Jr. gave Frankenstein to James Whale to direct, and it seems to have been Whale who cast Boris Karloff in the role that made him famous – much more famous than Lugosi, who struggled to find work while Universal built several high-profile vehicles for their favored star "Karloff the Uncanny." Lugosi, apparently, found it less damaging to his pride to claim he'd made a mistake in refusing a part than to admit he'd been replaced.
Whale, unlike Dracula director Tod Browning, became a darling of the Laemmle regime at Universal. For one thing, he was under contract to them; Browning had been hired for Dracula in a failed bid to recruit the terminally ill Lon Chaney as the count, but he retreated back to MGM once it was over. Whale was on the scene, and he followed up his Frankenstein success with The Old Dark House, The Invisible Man, and non-horror films. Laemmle Jr., a competent if uncreative producer, put great stock in his English director's abilities, and awarded him an unusual degree of creative control for the studio system of the day, in the hopes that such a filmmaker would elevate Universal's prestige. When Whale proved reluctant to make a sequel to Frankenstein, creative autonomy was among the incentives Laemmle Jr. offered to change his mind.
The First Two 'Frankenstein' Sequels Were Personalized Works of Unusual Directors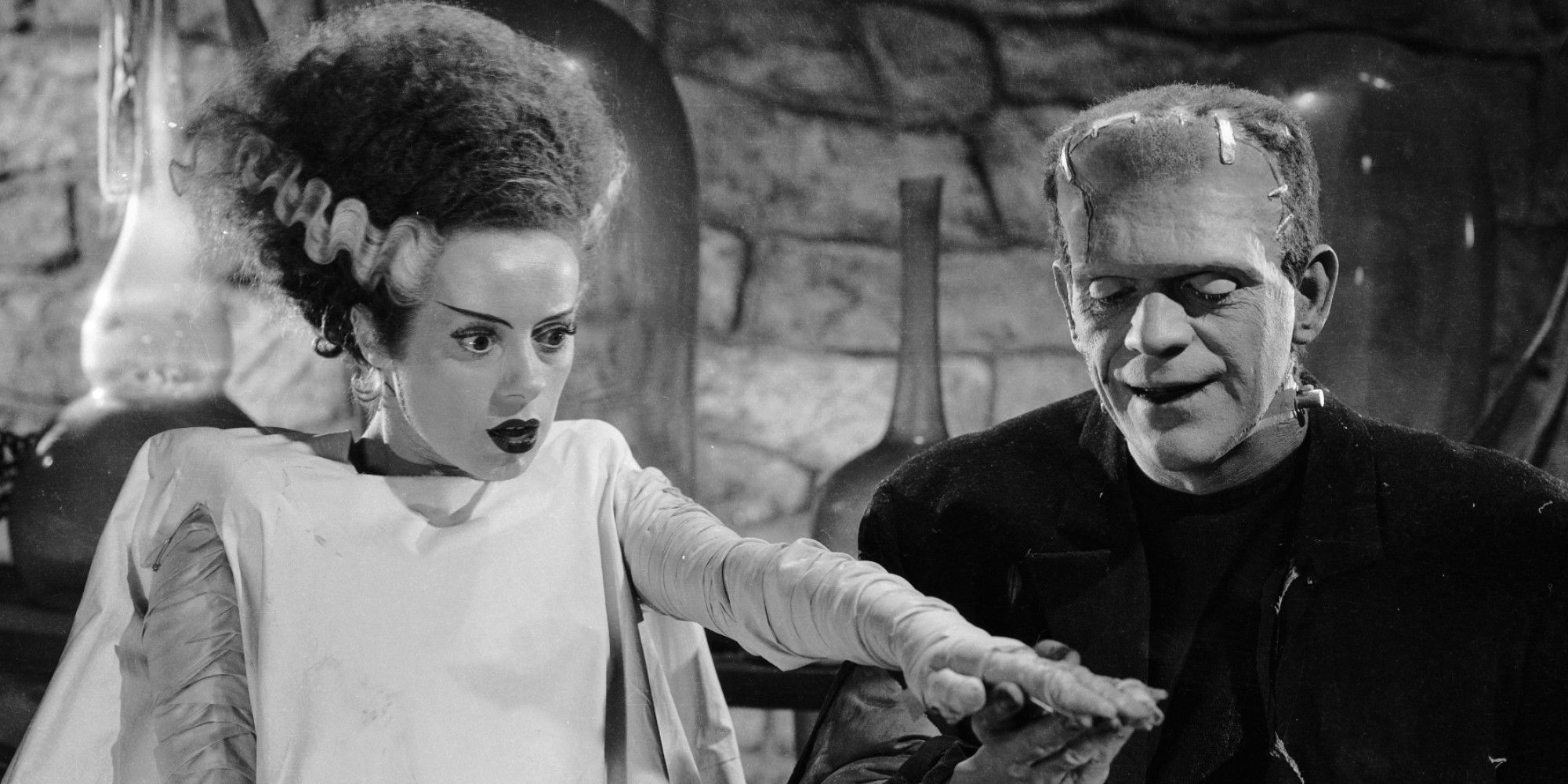 Granted more control (and more money) after his previous successes, Whale personalized The Bride of Frankenstein in ways that the original film was not. If not quite a full horror-comedy, it does feature more comic relief characters and more subversive black humor through the villain, Doctor Pretorius (Ernest Thesinger), a role Whale had a strong hand in developing as an outlet. He apparently insisted on plot and special effects details, overrode Karloff's objections to the monster speaking, and undermined the notes provided by the Breen Office.
The resulting film was another smash hit for Universal, and an early flash of prestige for the horror genre in an era where it had little respect. In the years since, The Bride's more tongue-in-cheek approach, and Whale's sexuality, have invited allegorical interpretations, though those who knew Whale have dismissed these. But such critical evaluations add to the film's aura as a masterpiece of American cinema, along with the production values, the creative autonomy given to its maker, and its distinctions from the original film and the typical image of a horror sequel as a repetitive slog.
Such a fate might have befallen Son of Frankenstein, a film ordered into production by a successor regime after the Laemmles lost Universal, in order to cash in on a double-bill rerelease of Dracula and the original Frankenstein. But initial drafts that went through the motions of the first two films' highlights were rejected by producer-director Rowland V Lee.
Lee never developed telltale fingerprints as a director comparable to Whale's humor and subversive streak. But he was creative, enthusiastic, and daring to the point of audaciousness in disregarding his bosses. He reworked Wyllis Cooper's screenplay in his head, kept the writer a virtual prisoner cranking out daily pages to keep the studio out of the process, and built up the part of Ygor to give Lugosi a showy role and a decent salary. Lee's changes ballooned the budget, played havoc on the schedule, and left the front office at a loss, but they also made Son of Frankenstein a distinctive entry in the Universal Monsters cycle, visually and narratively separated from Whales' films and the last of the series to play with original ideas and fully realized characters instead of hollow ciphers. Its success launched the second wave of horror films for the 1940s, though none but The Wolf Man (1941) measured up.
'Dracula's Sequels Never Got Champion Filmmakers
As different as James Whale and Rowland V Lee were as directors of Frankenstein movies, they were determined filmmakers who could develop a unique vision, and who had the clout at Universal in their respective eras to champion that vision. The two sequels to Dracula never had such talent at the helm.
Whale might have been the director of Dracula's Daughter if Laemmle Jr. had his way. But Whale, who always felt ambivalent about the horror genre, was determined to make Show Boat instead, and as the darling of the Laemmles, he got his way. Second choice Eddie Sutherland left the picture and was paid without shooting a frame (per Mank). Journeyman B-movie director Lambert Hillyer got the job instead, and had to start filming without a finished script.
Dracula's Daughter had a tangled legal background, ostensibly being based on Bram Stoker's short story "Dracula's Guest," the rights to which were owned by MGM and granted to Universal for a limited time. The script struggled to clear censorship boards, and according to Mank, its star (Gloria Holden) was disgusted by her part and the genre. The shoot was reportedly as disorganized as Dracula's, made for less money, and it had the misfortune to come out just as the Laemmles lost control of Universal, ending the first horror wave in Hollywood.
Son of Dracula was made well into the second wave, after Universal's attitude toward horror had settled on seeing them as reliable programmers, not featured offerings. It had its own script troubles; Curt Siodmak, of The Wolf Man fame, was the initial writer, but claimed to have been fired by his own brother, Robert Siodmak, when the latter became director. This has been disputed by scholar Gary Don Rhodes in his book on the making of Son of Dracula, but Rhodes concedes there that little documentation on the film's development and shooting has survived. It does seem that George Waggner, who produced and directed The Wolf Man and produced a color remake of The Phantom of the Opera, was attached to produce Son of Dracula but prioritized Opera instead. And over the years, neither Siodmak spoke very fondly of the film, conceding the merits of individual elements but complaining of the other's work, and their own. Robert told "Sight and Sound" that he thought of the movie as, at best, a stepping stone for his career.
The Difference in Treatment Shows in the Films' Quality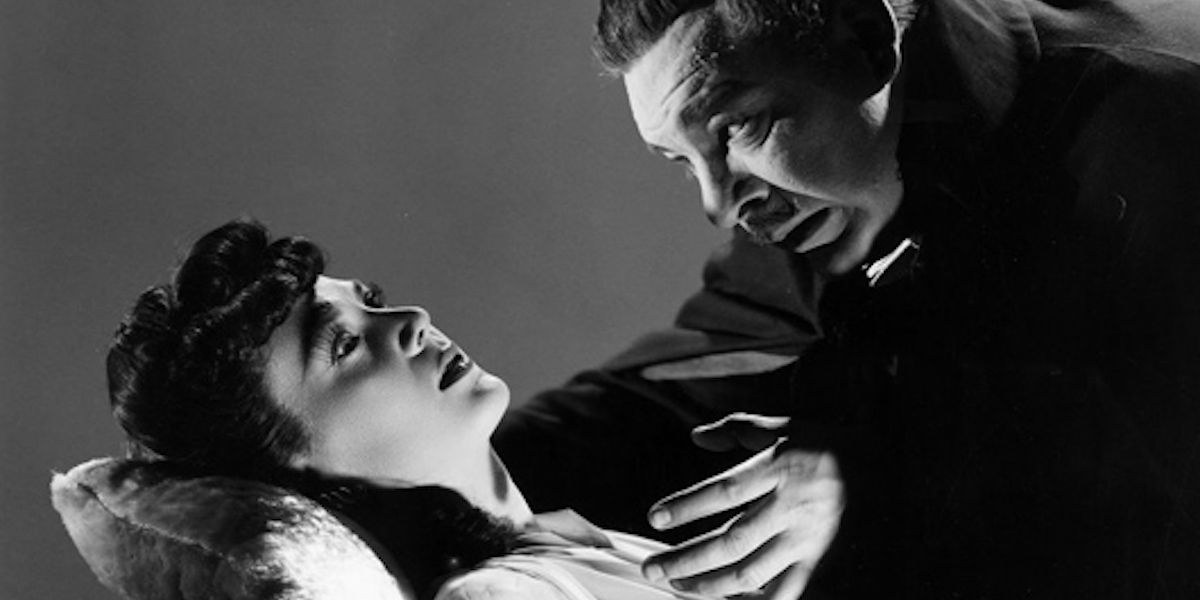 All this explains why the sequels to Dracula were handled differently than the sequels to Frankenstein. But Hollywood history is riddled with movies that studio executives didn't care about, or that had unhappy production histories, that achieved runaway success and great popular appeal. Is the obscure and shabby reputation of the Dracula sequels really earned?
Frankly, I think it is. A common claim about filmmaking, or any art, is that the passion of those behind it is evident in the finished product. That's not universally true; no one was all that passionate about working on Casablanca, but you wouldn't know it from the final product. That said, even after seeing them several times, the first two Frankenstein sequels do have an atmosphere of fun about them. More than that, there's a sense of creative ingenuity, of artists working from a starting point – the first film – and playing around with wider possibilities.
Neither element is present in the Dracula sequels. That's not to say they did nothing but imitate Dracula. Dracula's Daughter is about Countess Marya Zaleska's disgust with her own vampirism and her futile attempt to give it up, and Son of Dracula is ultimately about a young woman's fear of death, and the long con she plays on Dracula (and it is an active debate to this day whether the vampire in the movie is a son of Dracula or the count himself). These are unique premises, but they're hampered by limited budgets and uninspiring execution.
So much of the dialogue in both films is rote, a plodding series of exposition dumps repeating pop culture's basic knowledge of vampire lore without the humor of Whale or the character of Lee. The pacing of both films is brisk but not gripping. The visuals are standard fare. Many of the performances, while competent, seem reluctant. And both films have two major missteps in casting. The all-American, blue-collar Lon Chaney Jr. just isn't suited to the part of Dracula, and Dracula's Daughter felt the need to have a "real" love interest and a stock comic relief and combined them in the role of Janet Blake (Marguerite Churchill). The character is so obnoxious to the cast and the audience alike in the latter role that she loses all credibility in the first.
Could these pitfalls have been avoided had Whale directed Dracula's Daughter, and Lee or someone of his caliber championed Son of Dracula? Skilled and passionate filmmakers alone can't guarantee artistic or financial success. But they can generate fresh ideas, or get the most out of those contributed by others. And it remains Dracula's misfortune that he never benefitted from such talents in his Universal sequels.