Werewolf movies are an absolute staple within the horror genre. For many viewers, there's nothing scarier than a hulking, hairy creature out for blood. For others, they can't think of anything more absurd than a campy cryptid stomping around the forest, who's probably just an actor in a fur suit. Whatever your attitude is towards werewolf films, there's no shaking their influence on the horror genre and multiple appearances in many beloved films.
An article from CNET put it best: "Werewolves are some of the most visually striking supernatural creatures in the lexicon…You've got the recipe for a great story: curses, magic, monsters and misunderstood creatures. What's not to love?"
Updated April 10th, 2023: To keep this article fresh and relevant by adding more information and entries, this article has been updated.
While a handful of films centering around werewolves have achieved cult classic status – like Ginger Snaps – others are more so the unsung heroes of the subgenre. Bringing underappreciated movies into the light allows them to be adored by all kinds of viewers, and exposes them to different types of audiences. Whether you're typically a fan of creature features or not, werewolf films have a way of unleashing the unexpected in more ways than one. Let's take a look at the most underrated werewolf movies, ranked.
14
The Werewolf of Washington (1973)
The Werewolf of Washington is a real off-the-wall movie, and it's likely you've probably never heard about it. It's a goofy horror/comedy about a White House press secretary who gets bitten by a werewolf while on assignment in Hungary, which causes mass chaos when he returns home to D.C. and starts feeling different every time there's a full moon.
It's a very outlandish, overly silly movie from the '70s, but if you're a fan of B-movies, this one is a real treat. There aren't many — or really any — movies that focus on a werewolf wreaking havoc on the White House and presidential staff, and while The Werewolf of Washington isn't necessarily a "good" movie, it's still a fun watch, even if you just spend the entire 90 minutes laughing at the screen.
13
Wolf (1994)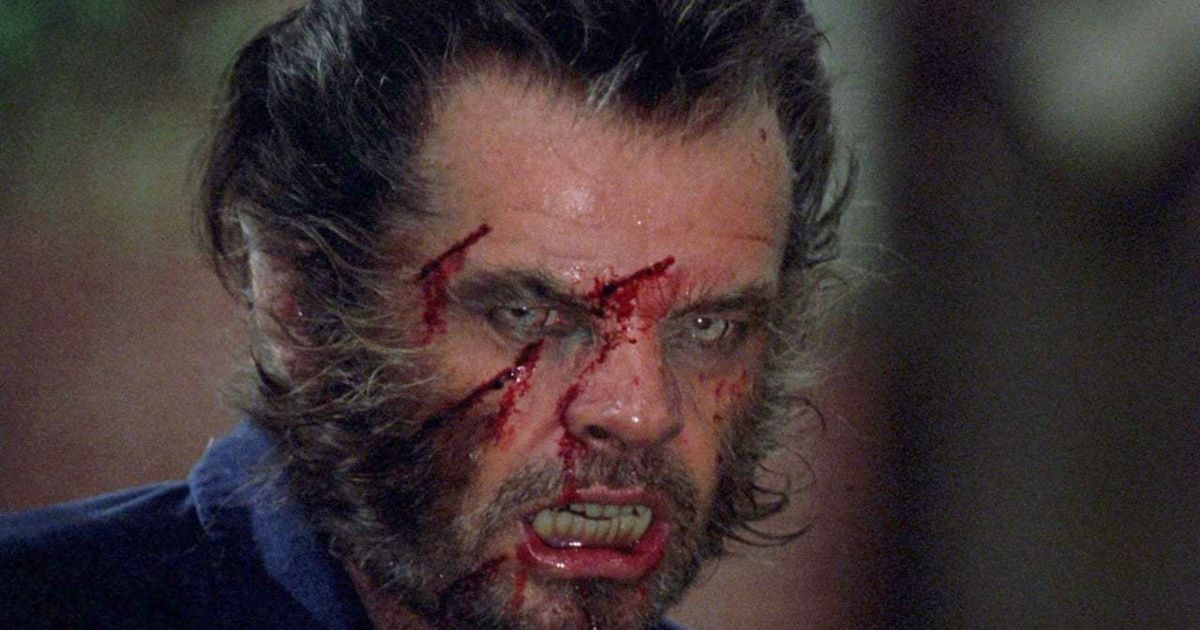 Jack Nicholson is a legendary actor who is absolutely brilliant in any role, and his performance in the 1994 romantic horror flick Wolf is no exception. The cinema icon starred alongside Michelle Pfeiffer and portrayed Will Randall, an aging publishing house bigwig whose life is completely turned upside down after being bitten by a wolf in the Vermont wilderness. Will finds himself feeling younger and invigorated following the attack, but begins to exhibit more animalistic and violent tendencies that eventually pushes him over the edge.
Wolf offers a more mature, traditional take on the werewolf trope and truly shines due to Nicholson's gripping and commanding performance as the tortured Will Randall. The thriller garnered a mixed bag response from critics but nonetheless earned six Saturn Award nominations and was praised as a darker, moodier version of Beauty and the Beast.
12
WolfCop (2014)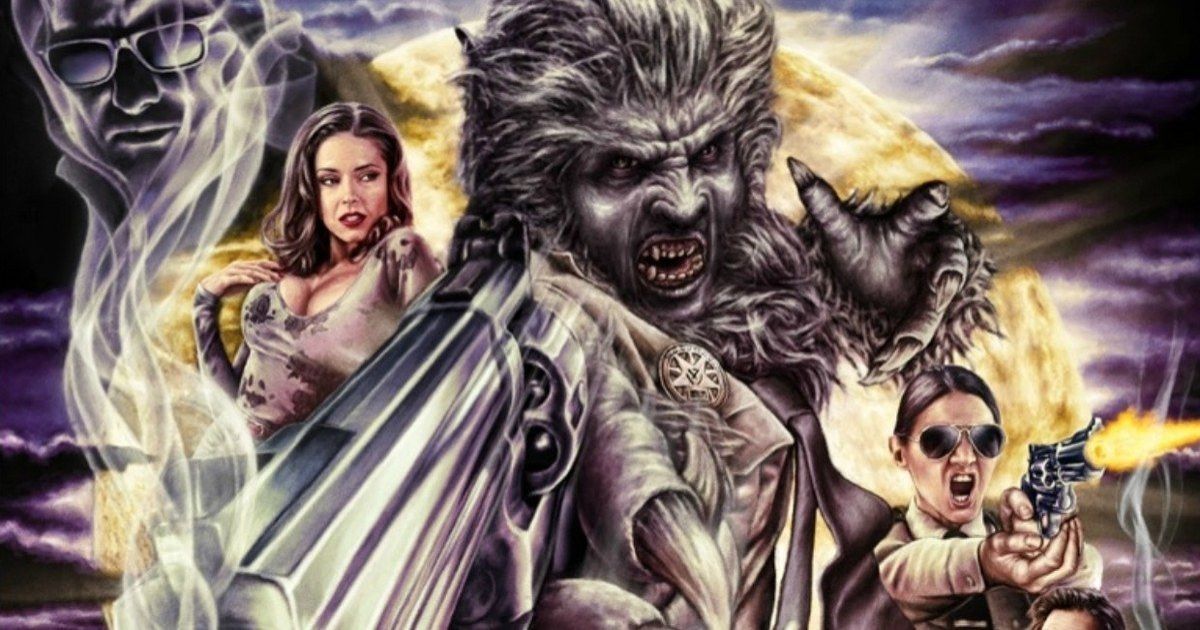 The delightfully zany and wildly entertaining comedy horror WolfCop stars Leo Fafard as a hard-drinking, small town cop who begins to realize he's turning into a werewolf after being cursed by a group of bloodthirsty occultists. The cheeky, over-the-top film focuses on Sergeant Lou Garou as he continues to serve-and-protect his community in all his werewolf glory, never shying away from his lowbrow urges but also attempting to be a better cop and man.
WolfCop never takes itself too seriously and completely leans into its own absurdity and lively chaos, and is an enjoyable blend of horror and humor. The success of the film led to its highly-anticipated 2017 follow-up Another WolfCop, with another potential sequel being hinted at.
11
Werewolf of London (1935)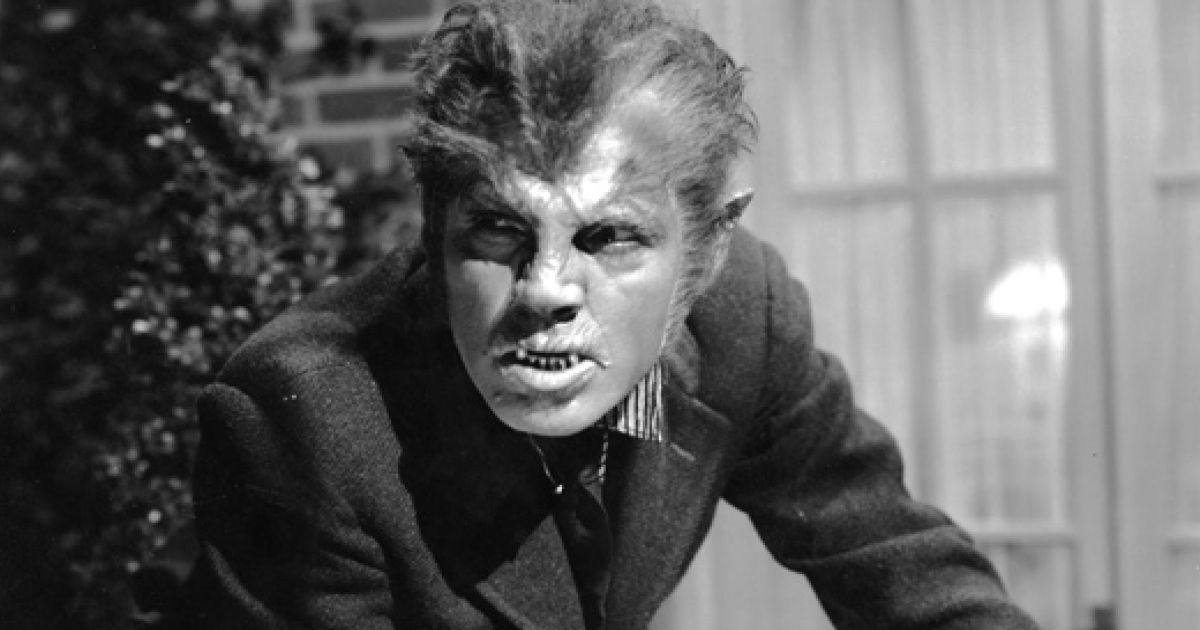 Before An American Werewolf in London took the horror world by storm, Universal Pictures' Werewolf of London introduced audiences to what goes bump in the night. This 1935 classic is regarded as the first werewolf film to hit theaters from Hollywood, even before the more well-known The Wolf Man came out in 1941.
Related: These Are Some of the Best Black-and-White Horror Movies Ever Made
In Werewolf of London, Wilfred Glendon (Henry Hull) is a botanist researching a strange plant when he is bitten by a fearsome animal. Discovering that the flower holds the cure to lycanthropy, the stars seem to align as his body begins to change when the moon grows full.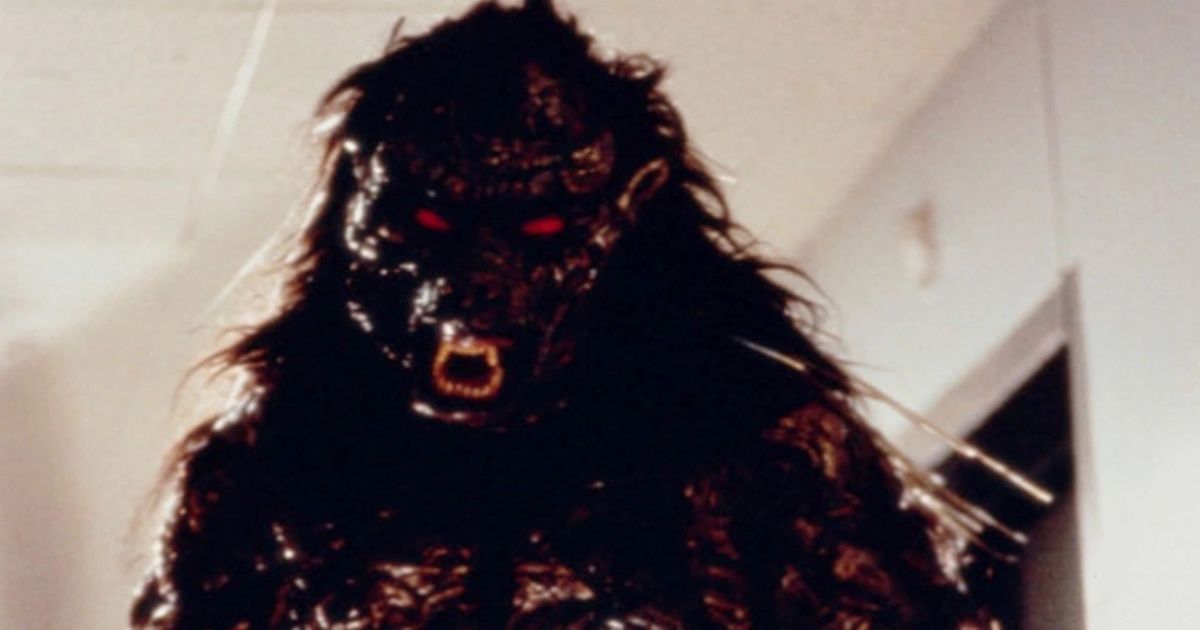 Project Metalbeast is an extreme interpretation of the werewolf subgenre. After injecting himself with werewolf blood collected on a mission, an exasperated military member quickly turns into a monster. Following a spree of violence, he is cryogenically frozen for 20 years and brought back into consciousness to undergo government testing.
Fusing together existing skin with metal under the name of scientific advancement, the project is a painful nightmare, bringing the werewolf roaring to life again. This movie is an excellent example of why some ambitious science experiments should be canceled before they begin.
9
Late Phases (2014)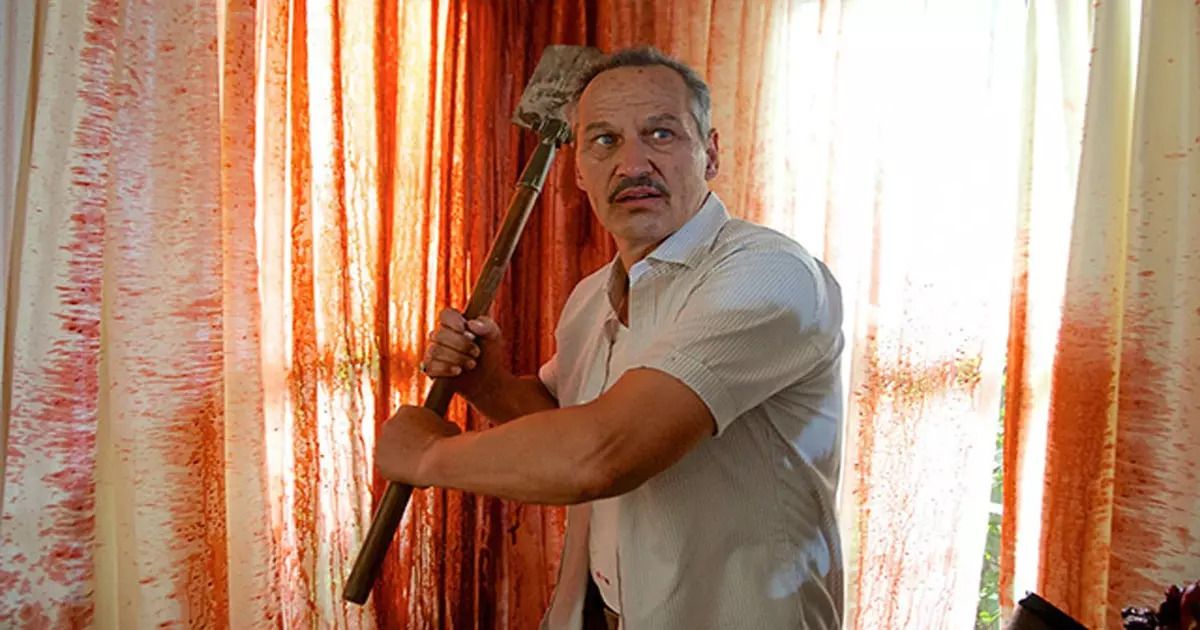 Werewolf movies typically follow a specific formula that is recreated over and over each time a new movie with a furry man-beast premieres, but Late Phases is definitely one of the more unique entries in the genre. Released in 2014, it's about Ambrose, a blind war veteran who moves into a retirement community at the edge of a forest with his seeing dog. After meeting his neighbors and settling in, there's a full moon, and it's revealed that a massive werewolf is attacking the residents. Ambrose sets out on a hunt for the werewolf, meeting various suspects in the community until he finally solves the mystery.
If werewolf movies aren't typically your style, Late Phases would be a good one to watch. Yes, werewolves are the primary focus here and the main antagonist, but there's also a good level of mystery, and it's somewhat of a "whodunit." It also has well-developed characters, specifically Ambrose, that you find yourself really growing fond of as the movie comes to an end.
8
The Wolf of Snow Hollow (2020)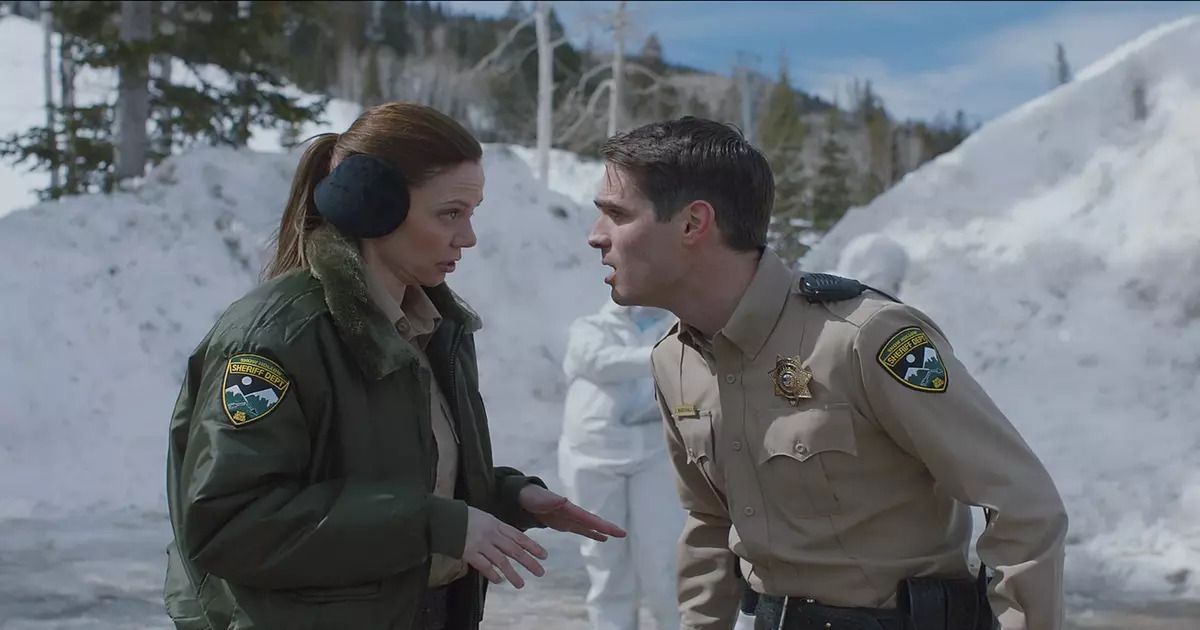 Having been released in 2020, The Wolf of Snow Hollow is the most recent installment on this list. It's a comedy/horror about a small town in Utah experiencing a string of grisly murders, seemingly at the hands — or paws — of a werewolf. The Wolf of Snow Hollow has a little bit of everything. There's a touch of horror, a mystery to solve, and well-timed sprinkles of quirky humor — thanks to writer, director and lead Jim Cummings.
Like Late Phases, The Wolf of Snow Hollow is another great recommendation for anyone who doesn't typically gravitate toward werewolf movies. It's unique and interesting enough to hold your attention from start to finish. It also features a great twist ending, and who doesn't love those?
7
When Animals Dream (2014)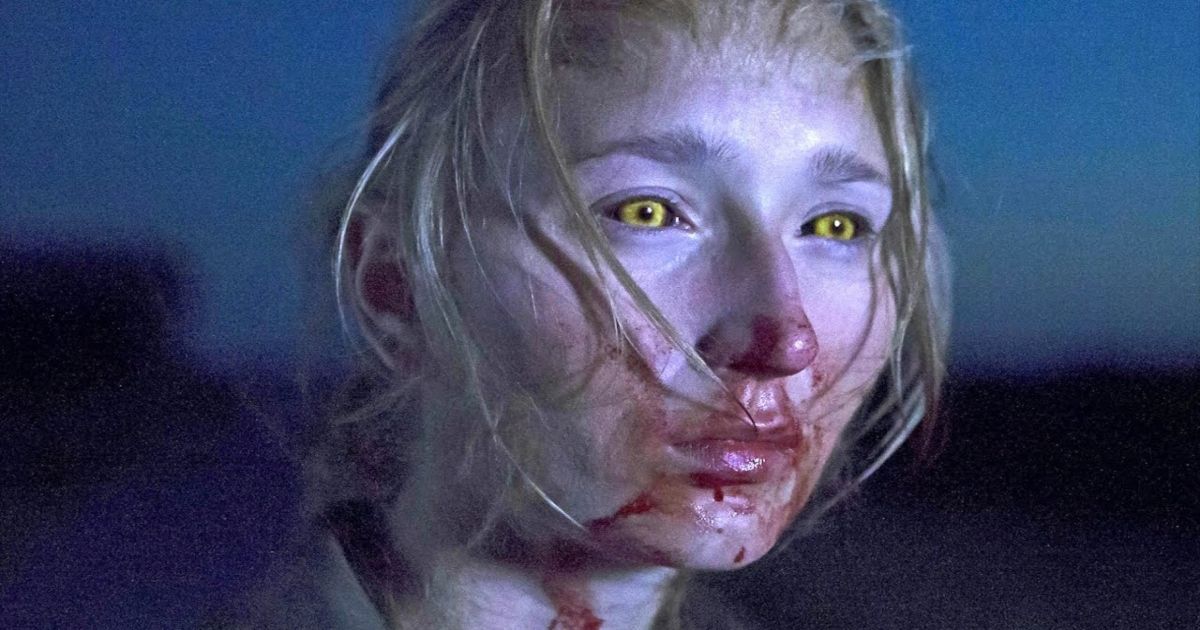 Chronicling a teenager's terrifying transformation into a werewolf, 2014's When Animals Dream is a haunting story about a 16-year-old girl who finds herself undergoing unsettling physical changes in her small fishing town, and she begins to realize her family has kept many dark secrets from her. The horror drama offers a thought-provoking, melancholy spin on the werewolf plot and is a slow burn that also depicts the young girl's spiritual and sexual awakening through the frightening process.
When Animals Dream is the directorial debut of Danish filmmaker Jonas Alexander Arnby and had its premiere at the Cannes Film Festival, where it was praised for its haunting cinematography and refreshing take on the fan-favorite horror subgenre. The Hollywood Reporter wrote in their review, "This polished Danish thriller about a sensitive female werewolf is full of restrained horror and tastefully Scandinavian carnage."
6
Frankenstein Meets The Wolf Man (1943)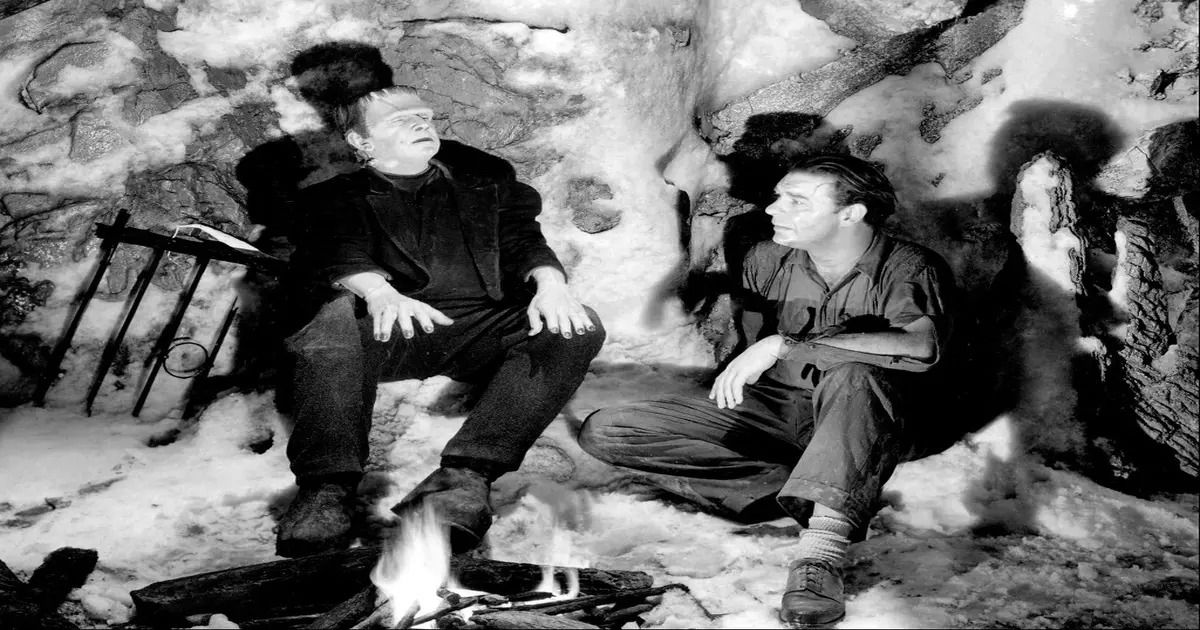 One of the original Universal Monsters, The Wolf Man, made a number of crossover appearances with other signature monsters outside his standalone movie, 1943's Frankenstein Meets The Wolf Man is one of them. In the movie, Larry Talbot (AKA The Wolf Man) is brought back to life and is seeking a way to permanently die and finally escape his werewolf curse. He's directed to Dr. Frankenstein's lab to work with another scientist and a Frankenstein descendant to suck his life from his body and then transfer it to Frankenstein's Monster, played here by Dracula's Bela Lugosi.
What results is a showdown between Frankenstein and the Wolf Man (Lon Chaney Jr.). There's something fun about seeing two iconic horror characters from separate universes have a face-off — think, the Freddy v. Jason movies. If you watch Frankenstein Meets The Wolf Man today, it may be hard to enjoy given that it's very old and movies have obviously evolved and improved since then. However, it's a classic and you simply can't have a list of werewolf movies without making some mention of the original Wolf Man.
5
Bad Moon (1996)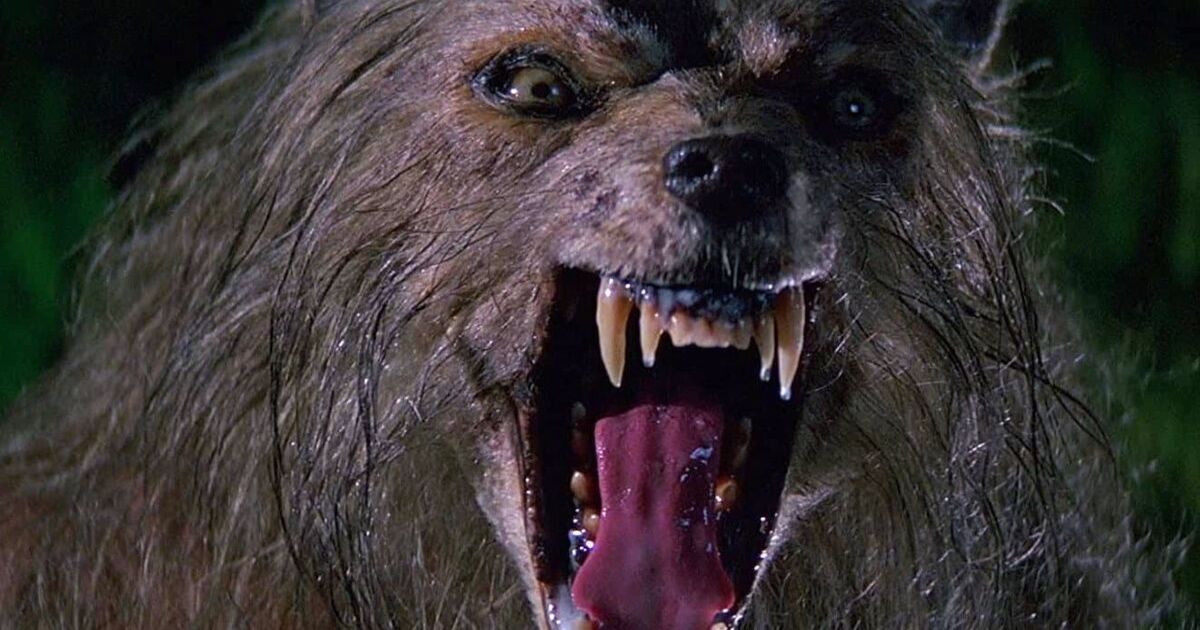 True to its title, Bad Moon captures the cyclical desperation that comes along with being a werewolf. Ted (Michael Paré) and his girlfriend Marjorie are cornered by a giant wolf-like creature while on a remote photojournalism assignment. Marjorie loses her life, but Ted escapes scathed, moving closer to family as he heals. Together, they all eventually begin to understand that Ted was bitten by none other than a werewolf. His loved ones watch in horror as he begins to transform and turn on them, dredging up the implications of his past.
4
Howl (2015)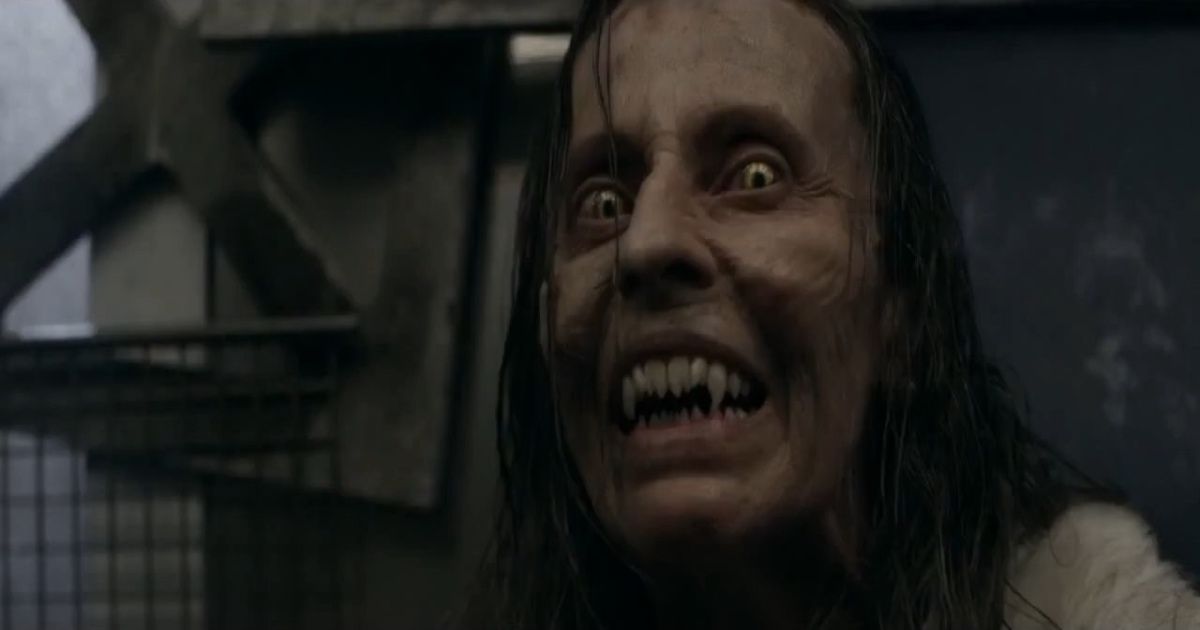 Howl is one of the more recent works of werewolf cinema. Released in 2015, this film creates a feeling of terror within a confined atmosphere. An overnight train leaving London is suddenly stopped after hitting a deer, allowing ample time for our favorite fang-toothed creature to make its move.
Related: How Werewolf by Night Subverts the Lycanthrope Myth of Classic Movies
After the wolf kills the driver, the remaining passengers find themselves up against a hairy threat. A review from Bloody Disgusting reads, "The creatures are only a part of the whole look of the film. The dingy, claustrophobic and often dark interiors of the train are absolutely perfect for generating tension and scares."
3
The Company of Wolves (1984)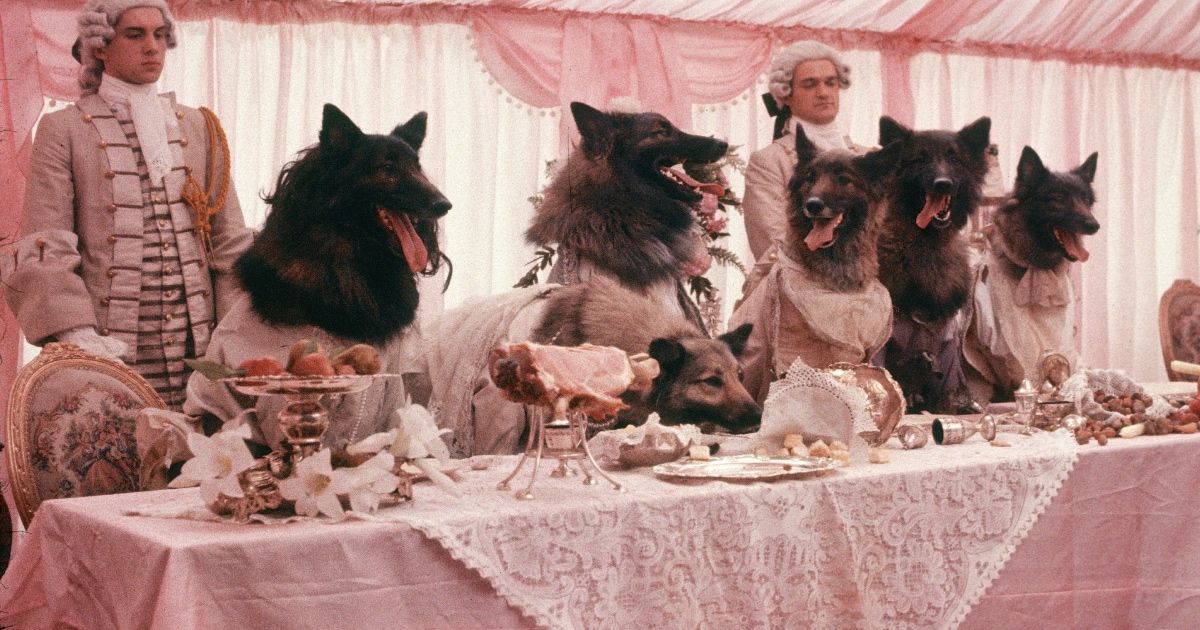 This period piece paints werewolves in a new light, positioning them within the pages of a familiar storybook. The Company of Wolves is a gothic and visually stunning reimagining of the classic Little Red Riding Hood tale and Angela Carter's inspired short story.
In her nightmarish dreams, Rosaleen (Sarah Patterson) throws her grandmother's (Angela Lansbury) caution to the wind when she meets a mysterious hunter who turns out to be – you guessed it – a werewolf. As a result of her curiosity, Rosaleen eventually begins to transform too, resulting in a deliciously dark film that puts a terrifying spin on a beloved premise.
2
Dog Soldiers (2002)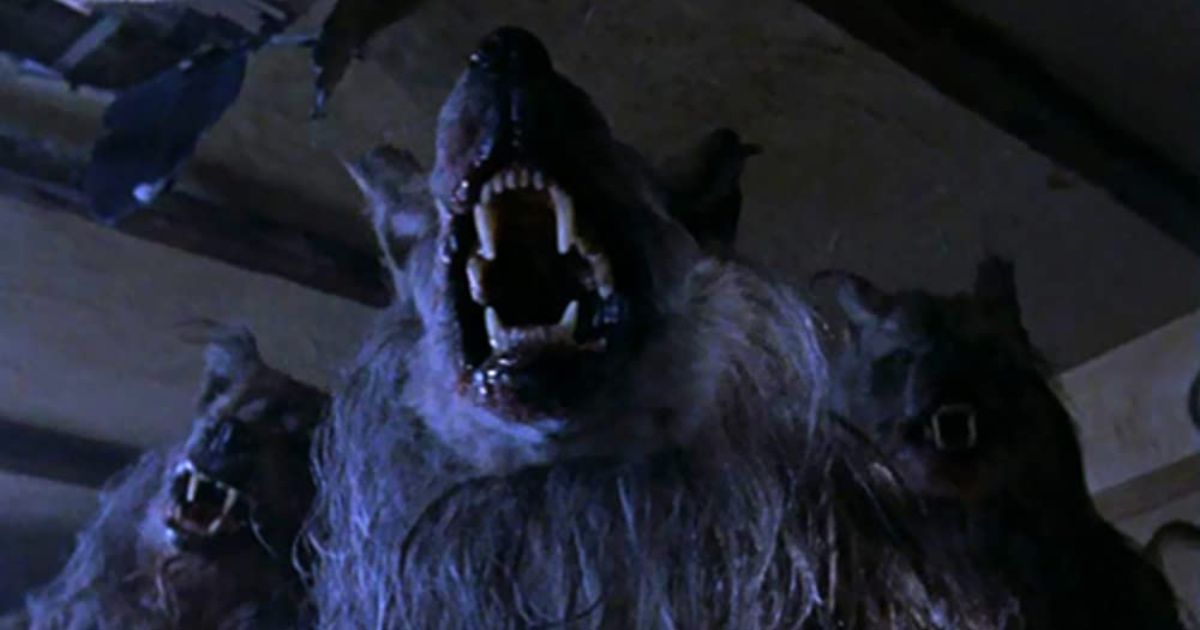 Dog Soldiers is an action-packed horror about a group of British soldiers who take cover in an old house in the Scottish Highlands while under attack by a pack of werewolves. It's really a good movie with a decent story and impressive visuals for 2002. Specifically the werewolf design, it's a very literal take on the half-wolf, half-man portrayal of werewolves. The wolves in Dog Soldiers are very tall and have humanoid-like bodies that feel almost like they're wolf-like aliens rather than actual wolves you'd see in the woods.
Dog Soldiers was very well-received and launched Neil Marshall's directing career. At one point, there were even a few sequels planned, but unfortunately, those haven't amounted to anything. That just means you'll have to enjoy Dog Soldiers as a standalone movie, and it's highly recommended if you haven't seen it yet.
1
The Beast Must Die (1974)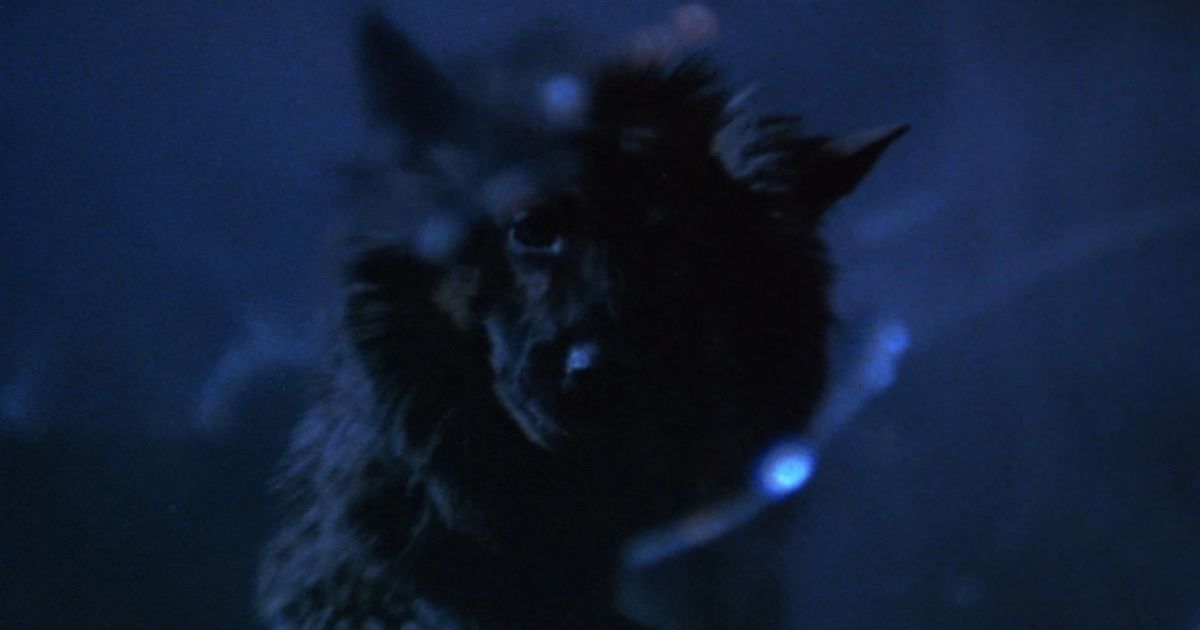 Last but not least, The Beast Must Die is an unsung example of the world of werewolf films. Tom Newcliffe (Calvin Lockhart), a rich and famous hunter, invites a group of guests to his sprawling home with the promise of a weekend to unwind. But their vacation time is cut short when he announces his plan to uncover the werewolf he believes to be among them.
Tom reveals a plethora of different trials to discover the beast, including the introduction of wolfsbane, silver items, and of course, the power of the full moon. This film adds a whodunit, murder-mystery feel to a classic creature premise, which results in a story that is sorely underappreciated.