At Lucasfilm's panel during this year's Star Wars Celebration, a slew of upcoming movie and television productions were announced. Among those revelations, we learned that James Mangold is set to helm a new film in the Star Wars universe. Operating thus far under the code name "Star Wars Zero," the film will be set in the earliest era of the beloved far, far away galaxy that we'll have seen. At the event, Lucasfilm president Kathleen Kennedy presented an image reminiscent of Kevin Feige's Marvel Studios panels, in which he'd lay out the chronological order of the Marvel Cinematic Universe's phases. The image, sprawled before the audience in massive grandeur, detailed the sequence of Star Wars eras that the franchise will now encompass. The first and earliest era in that order, the "Dawn of the Jedi," is where Mangold will be making his mark. For this, we are profoundly fortunate.
In addition to directing, Mangold is set to scribe the film as well. This is an absolute win for Star Wars fans, considering his work penning the script for 2017's Logan earned an Academy Award nomination for Best Adapted Screenplay, a rare feat for comic book movies. Spanning multiple decades, Mangold's career has consistently impressed. From 1999's Girl, Interrupted, for which he also doubled as both writer and director, to 2019's Ford v Ferrari, Mangold has time and time again created works that have garnered wide critical praise and accolades. Perhaps his best-known turn before Logan was 2005's Walk the Line, the biographical drama surrounding music legend Johnny Cash, which was no stranger to Oscar nods itself. Beyond all the awards and rave reviews, however, Mangold's films have hit the mark of success and made lasting impressions thanks to a deliberate focus on intimate character experience at the forefront.
RELATED: 'Star Wars': Kathleen Kennedy Says the Opening Crawl is Coming Back in New Movies
What Do We Know About James Mangold's Star Wars Film So Far?
The upcoming Star Wars films that were announced will stretch across the aforementioned timeline. Building upon the sequel trilogy, Sharmeen Obaid-Chinoy will lead a new story that sees the return of Daisy Ridley's Rey in the era of the "New Jedi Order." Holding down the fort in the middle, Dave Filoni will direct a film set between Return of the Jedi and The Force Awakens during the "New Republic." Speaking with Collider's Steve Weintraub, Filoni acknowledges that the time preceding The Force Awakens (a gap which The Mandalorian has been filling) has room for untold tales, and the story of his film "will emerge out of that." Reaching far, far before these eras is where James Mangold gets to play.
Taking place 25,000 years before the stories already told, Mangold's film has the opportunity to tap into the mystery that surrounds the Force to an extent we've never seen. Described as a Biblical epic, the film will explore the very first Jedi to ever wield the Force, and at last, it will hopefully divulge a connection to the Force more emotionally compelling than a character's Midi-chlorian count. Mangold's work tends to lean heavily into a protagonist's inner journey rather than a plot-centric order of events, and he's told us as much. In an interview with Screenrant, Mangold described his approach to filmmaking with the intent to answer a central question, saying, "The idea of where it all started. To make a Star Wars Zero, if you will. 'Where was the Force born?' To me a movie always has to have a question to answer. Some singular thing that you can say it's about. Not just connecting plot of who built this when and who's gonna defeat, but what's it about? And to me this is about this discovery."
The era's moniker has appeared in Star Wars lore before. In a comic book series published by Dark Horse Comics titled Star Wars: Dawn of the Jedi, we have a story told roughly around the same time that Mangold's film will supposedly be set. The series focused on a group of Force-sensitives that were early predecessors of the Jedi Order, during a time before the Republic and, most interestingly, before the polarization of the Light and Dark sides of the Force. Fans have long wished for a greater exploration of this more in-between state of the Force — a "Gray" side. The films have seemed to nearly get there, approaching the idea in the prequels with Anakin Skywalker and in the sequel trilogy with both Rey and Kylo Ren, but in each of these cases the narrative opted for a more black-and-white, good or evil, Light or Dark portrayal of the Force. Either this was a deliberate detour to avoid truly investigating the gray area of the Force, or it was never an intended path, but it remains an area of Star Wars canon just waiting to be mined.
Why James Mangold Is the Right Choice for a Star Wars Movie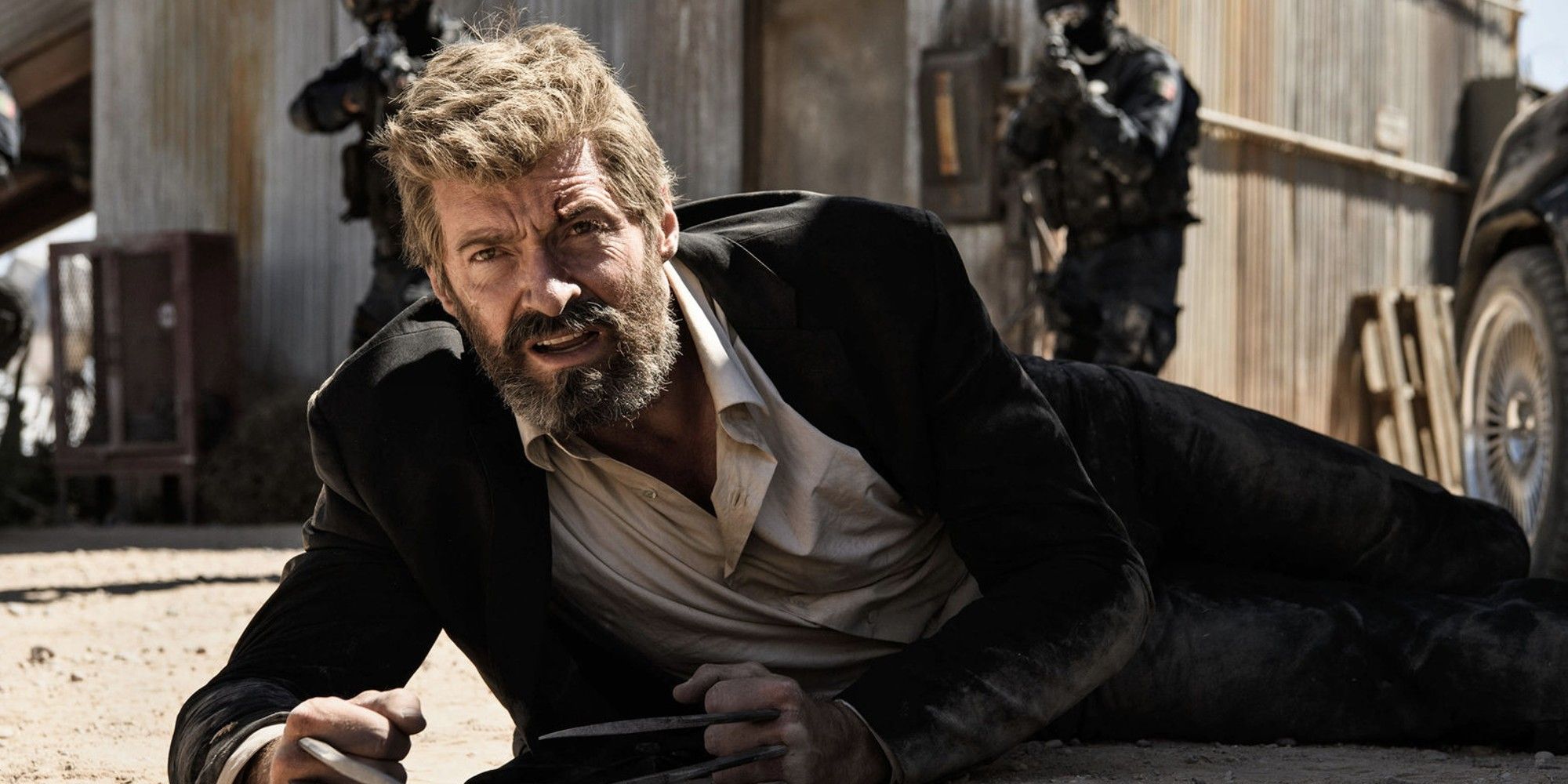 James Mangold's plate is full. His Bob Dylan biopic starring Timothée Chalamet will begin filming later this year, and James Gunn has tapped him for DC's Swamp Thing horror adaptation. There's already positive buzz surrounding Mangold's Indiana Jones and the Dial of Destiny, which will mark his first feature with Lucasfilm, and his work in that regard has given the studio the confidence to now trust him with Star Wars.
Aside from the Skywalker saga's three trilogies, Lucasfilm has produced two movies for the franchise thus far: Rogue One: A Star Wars Story and Solo: A Star Wars Story. Both have their merit with undeniable high points, but while both films were meant to stand alone as their own entities, neither could shake the tight grip of the Skywalker tale. As the first ventures outside the franchise's main thread, the pressure to appease fans would have likely played a role in the studio's tepid nature, but we're ready for a true auteur Star Wars film.
By the time the X-Men franchise had built its way to Logan, the stories told had gone about as big as they could go — characters added at every turn, threats growing endlessly in scale, and runtimes full to the brim almost exclusively with action sequences. The stakes had become anything but personal. When Fox began its solo Wolverine storyline in 2009 with X-Men Origins: Wolverine, it started ground that was shaky at best. When Mangold came on board in 2013 for The Wolverine, a more intimate story began to take form. With Logan, the massive world of X-Men had finally shrunk to the size of a single human heart. By narrowing the scale and focusing on a character-driven story, Logan packed a more powerful punch than any apocalyptic-level threat ever could. If Disney and Lucasfilm give James Mangold the freedom he's earned, he could bring the effective emotional fortitude that Star Wars has, at times, been missing. As he said himself, a film should aim to answer a deeper question to which we can connect, and this is best achieved at the meticulously intimate level that Mangold has mastered.