A slew of recent announcements from the latest incarnation of the Star Wars Celebration convention revealed the trio of Star Wars movies Lucasfilm is focusing on currently. Though these titles ranged wildly in terms of where they took place in the timeline of this fictional universe, the variety didn't ensure the inclusion of Rian Johnson's proposed trilogy of new Star Wars movies. First announced back in 2017 before Star Wars: The Last Jedi even came out, these projects are no closer today to existing than they were when they were first announced. Lucasfilm has a lot on its plate when it comes to Star Wars projects, but they still need to make room for Rian Johnson to return to the galaxy far, far away.
Why Hasn't Rian Johnson's Star Wars Trilogy Hasn't Happened Yet?
While certain corners of online fandom got a little…passionate about their Last Jedi criticisms, there's no corporate regret over that movie keeping Johnson's standalone trilogy from coming to fruition. In fact, the primary reason for its continued postponement is a pretty standard one: Johnson is busy. Less than a year after The Last Jedi debuted, Johnson secured financing for Knives Out, a longstanding passion project for the filmmaker. That production turned out to be such a hit that Johnson could finally live out his dream of delivering a multitude of standalone murder mystery movies.
With that other rival franchise now in full swing, Johnson's got a busy schedule on his hands. While initial comments from Lucasfilm head Kathleen Kennedy seemed to suggest that Johnson's films, along with a feature from the creators of Game of Thrones, were going to be among the first projects released after The Rise of Skywalker, those plans have clearly changed as Johnson's ambitions for the Knives Out saga have only grown and grown. With those productions keeping him so busy, it's no wonder he hasn't found the time to commit to all the time required to pull off a massive Star Wars blockbuster, let alone a Star Wars film meant to spawn a trilogy.
Even with this understandable obstacle in the way of Rian Johnson returning to the Star Wars universe, though, it's still impossible to deny how exciting it'd be to see his trilogy finally come to fruition. The prospect of this filmmaker delivering some new movies in this franchise focusing on new characters would be especially welcome given what the future of this saga on the big screen is shaping up to look like.
RELATED: Here's How to Watch the Star Wars Movies in Order (Chronologically and by Release Date)
We Need Rian Johnson's Star Wars Trilogy Now More Than Ever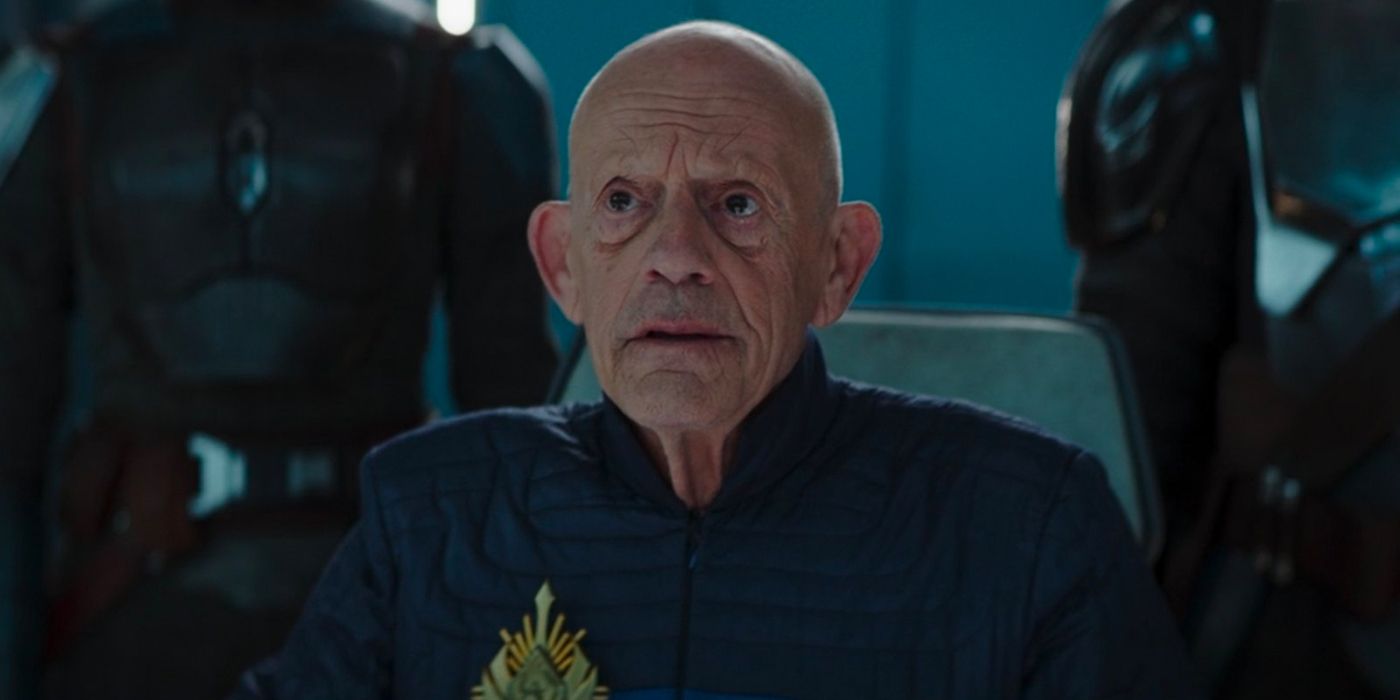 While James Mangold's new Star Wars prequel will delve into characters and eras unknown, the other two new Star Wars titles emphasized at Star Wars Celebration 2023 are heavily reliant on previously existing figures. Daisy Ridley's Rey will be anchoring a new project picking up 15 years after the events of the sequel trilogy, while Dave Filoni is helming a motion picture that will conclude events from the Disney+ Star Wars programs, namely The Mandalorian. The jury is still out on how these movies will shake up or if Filoni's wobbly skills with directing live-action material will suddenly vanish when he shifts to handling a $200+ million blockbuster. However, it's clear the majority of these productions will be focusing on fan-favorite characters.
There's nothing wrong with seeing identifiable characters in pop culture, but Star Wars has often struggled with being too reliant on the past. The Rise of Skywalker got capsized because of a sudden detour into making the story of the sequel trilogy all about the return of Palpatine. Meanwhile, Solo: A Star Wars Story bent over backward to cram in so much grating fan service while The Book of Boba Fett was so devoted to callbacks that the live-action debut of Cad Bane functioned like a pay-off to some earlier storyline despite Boba Fett and Bane never previously interacting in canonical TV shows or movies. The past is often more of a hindrance than an enhancement to new Star Wars storytelling.
This makes the prospect of getting something new from Rian Johnson in the Star Wars universe all the more enticing, especially since his proposed trilogy is reportedly set to focus on new characters and locations. His works can be divisive to some viewers (goodness knows some people will always hate his fly episode of Breaking Bad) but Johnson is always driven to give audiences new and exciting concepts rather than fulfilling fan theories or long-standing expectations. It's what makes his works so exciting, they fiddle around with norms of genres (like noirs in Brick) instead of rigidly recreating everything you've seen before.
That quality would be more welcome now than ever before in Star Wars media. As fans stare down the barrel of an Ahsoka TV show leaning heavily on the returning presence of Huyang, it's clear that we're reaching self-parody levels of Star Wars fan service. "It's time to let the old ways die," as Bradley Cooper once crooned. Let that death come in the form of a trilogy of Star Wars movies spearheaded by Johnson.
Plus, these prospective projects could have some exciting casting that automatically justifies the existence of these productions. Johnson is a fan of bringing back actors he's worked with before in other movies, like Frank Oz showing up in Knives Out for a cameo after reprising the role of Yoda in The Last Jedi or Brick leading man Joseph Gordon-Levitt being a fixture of Johnson's works. The mind reels at who Johnson might cast in a new Star Wars movie among the actors he's worked with in his post-Last Jedi works. Could there be room for Toni Colette? What about Ron Perlman or Stephanie Hsu? If the maker really wanted to bless Star Wars geeks with a gift, Natasha Lyonne could have some kind of role in this trilogy. Who wouldn't want to see Charlie Cale interact with a galaxy far, far away?
C'mon Lucasfilm, Let's Bring Rian Johnson Back to the Galaxy Far, Far Away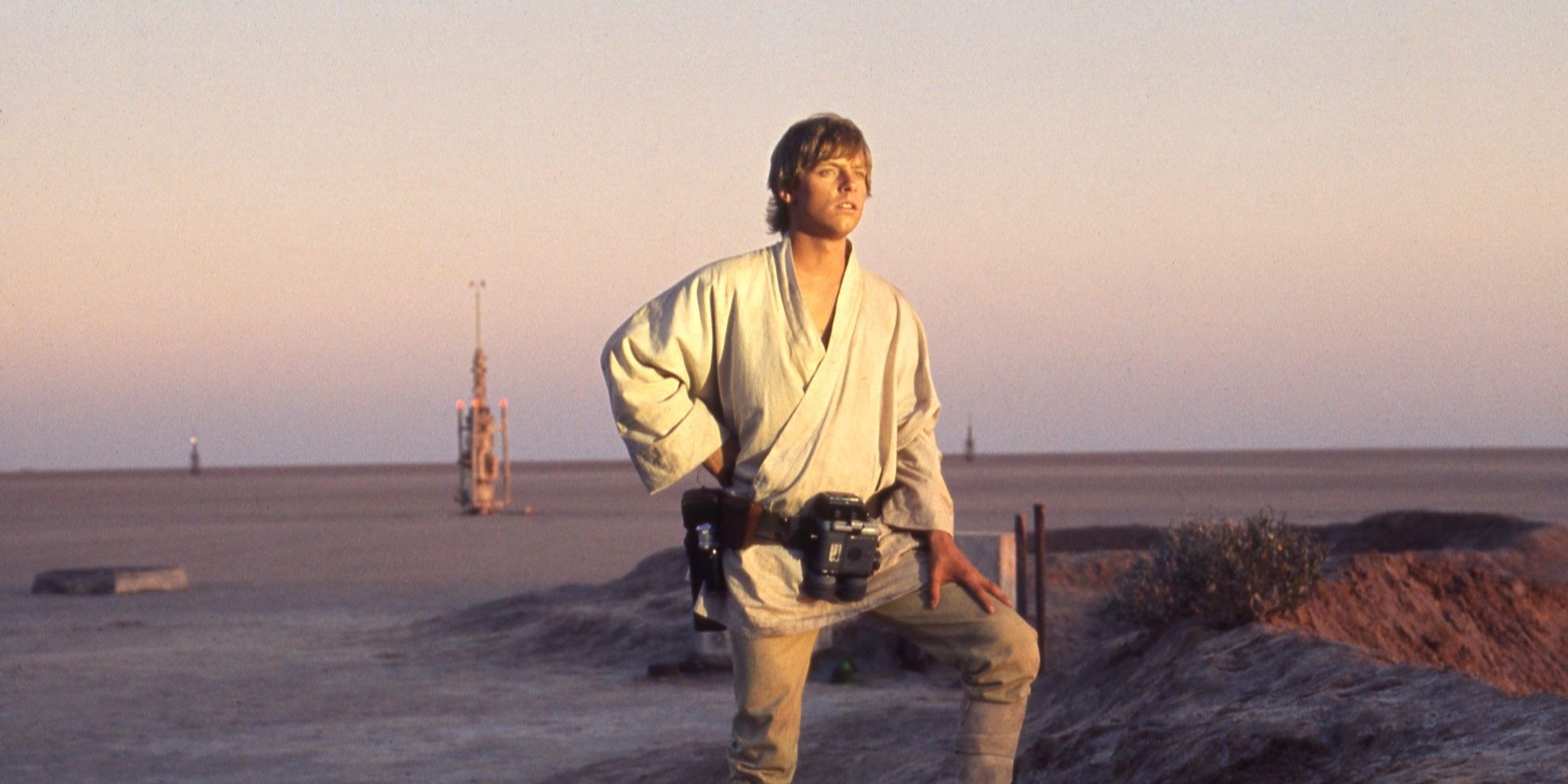 Rian Johnson is having so much making delightful murder mysteries that it's no shock he'd rather focus on Benoit Blanc instead of a galaxy far, far away. Still, Johnson's constantly demonstrated a passion for returning to the Star Wars franchise and revealing his plans for this standalone trilogy. If there's any justice in this world, moviegoers may get to see that creative vision once he's finished up a trilogy of Knives Out movies.
Not only would that be such an exciting proposition for moviegoers across the world, but the creativity of Rian Johnson would be just what the doctor ordered for the Star Wars saga at this moment in time. With the future of Star Wars in movies and TV shows continuing to look dominated by pre-existing imagery and nostalgic callbacks, it's time to bring back the guy responsible for directing the best Star Wars movie in history. Whenever he's ready, it's high time for Rian Johnson to return to the Star Wars saga and shake up what's possible in this franchise once again…especially if he brings along Natasha Lyonne for the ride!