Recommending horror movies is a responsibility that some people take very, very seriously. Everyone's got their own taste, and not everyone will like the same. There's an inherent risk you assume when saying, "I'll handle it," and you start justifying why complete strangers should watch your favorite horror movie.
When it comes to recommending horror films for people who aren't very familiar with the genre, the risk is higher, and it's definitely challenging as it could be a more dangerous mission. Usually, these viewers tend to be scared easily, and they can even be young kids. So, how can you come up with a horror film that won't represent a further nightmare for them?
The answer is: you can't. But what you can do is try to make this journey friendlier and less stressful. Again, success is relative so don't be disappointed. We'll actually help you. These are 15 of the best gateway horror movies for audiences taking their first steps in the genre.
15
Poltergeist (1982)
We'll kick off with a safe bet. Poltergeist by Tobe Hooper is the reason why the rating system was modified and worlds were somehow merged to allow for riskier films to be seen by younger audiences. Even years after its release, it's still a solid horror adventure that's friendlier than you might think. The supernatural elements are heavy enough to scare when necessary, but it's also a film that restraints itself from being graphic and disturbing. It's a ghost story that takes its liberties to explore a family-friendly environment where strange things take place.
Key scene(s): The real ending of the film and/or the "washing your hands" sequence.
14
Return to Oz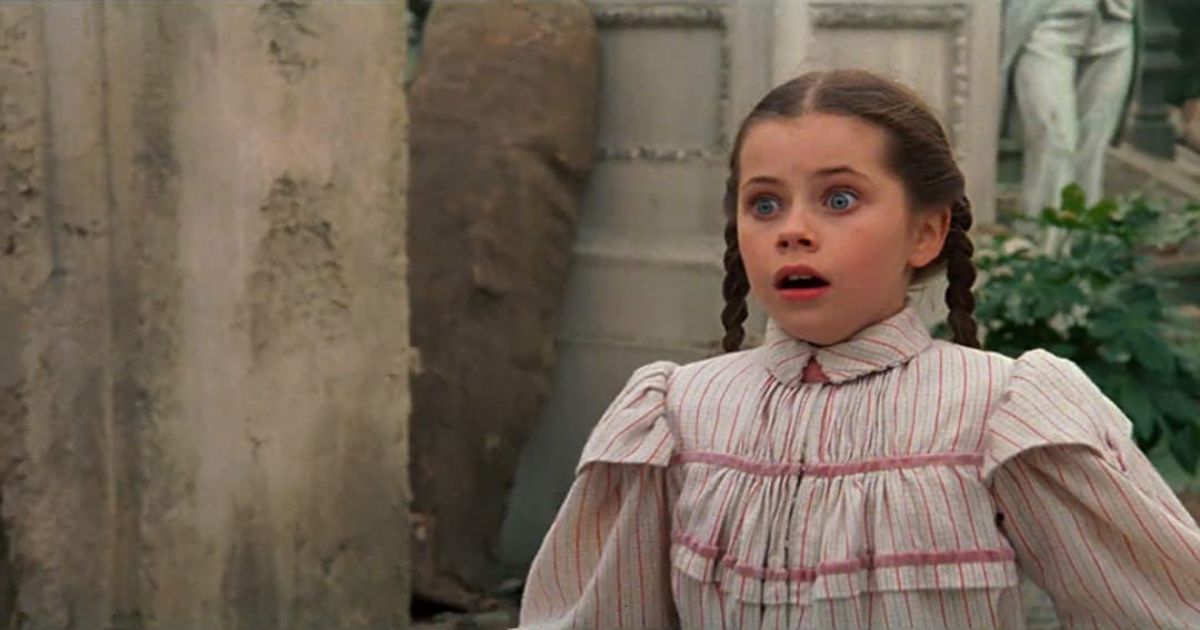 This one's pure nightmare fuel, but technically it's a children's movie. Return to Oz is a non-official sequel to The Wizard of Oz, and it's a horror fantasy film, no matter what anyone says. Made in 1985, it featured Dorothy going back to Oz to restore order alongside some other friends. The good balance between the different shades of fantasy makes it a great introductory film for younger audiences trying to venture into horror. If you use it for gateway purposes, look at their faces when the different "heads" are displayed.
Key scene: Wheelers show up and terrorize you for life.
13
Fright Night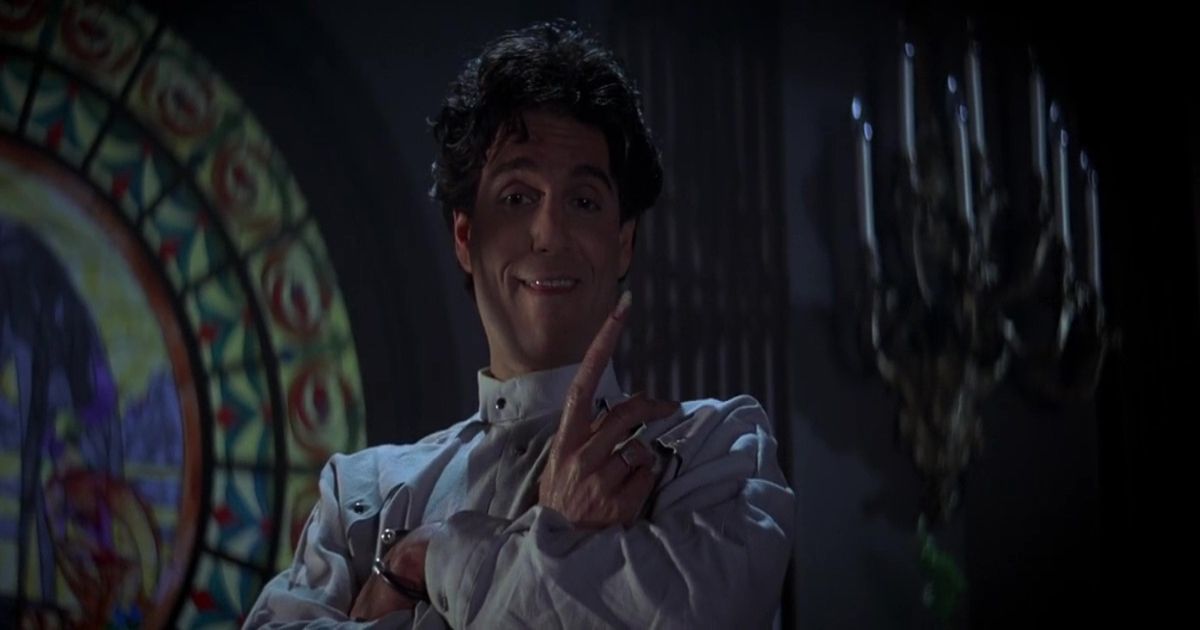 Fright Night isn't a film for kids or families. It's straight-up horror. However, it's framed under a set of rules that make its universe safer than we think. In any case, you should take warning that there is nudity and sensual dances. As years passed, it became sillier, but not enough to be cheesy. Save this movie for last in a night of gateway horror.
Related: The 24 Best Silly Horror Movies to Watch with Your Friend Group
Key scene: Whenever Evil Ed shows up and laughs. It's great comic relief that maintains the spirit until the very end.
12
Gremlins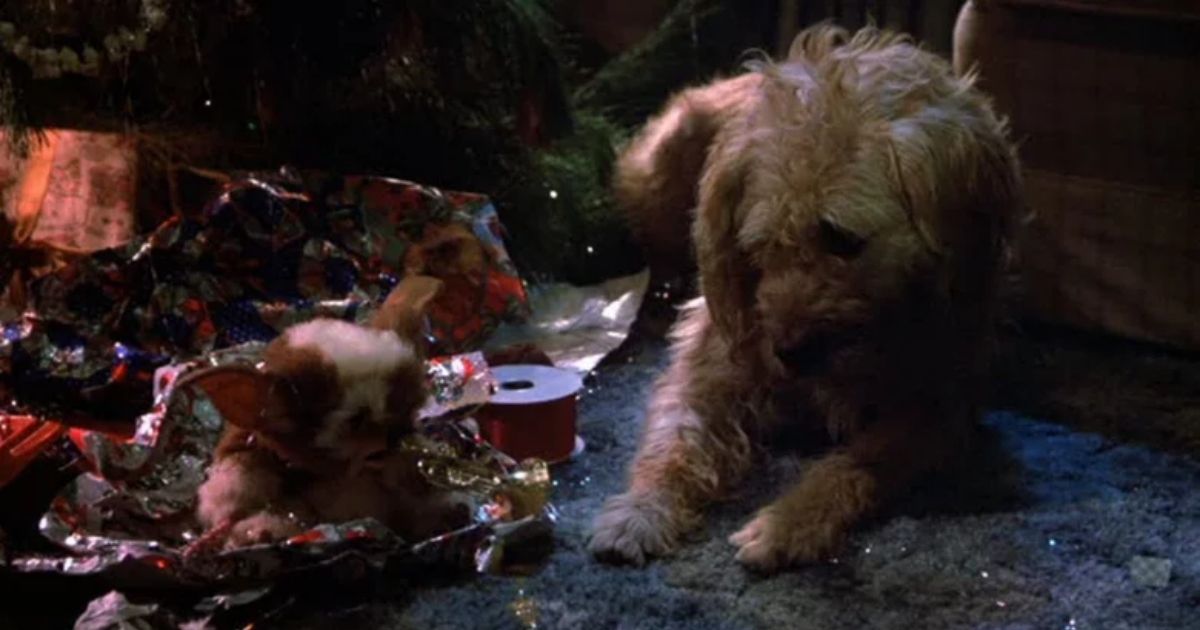 Gremlins by Joe Dante is the Christmas film everyone should add to their list of films to watch during the holidays. Regardless of how obnoxious those little creatures are, it's a fun film that plays it safe for most of its running time. When the demons smoke, gamble, and drink, that's when the film could be dangerous for more modern audiences that aren't used to this.
Those of us who grew up in the '80s were used to Bugs Bunny doing all kinds of stuff that would be offensive today, to say the least, and we turned out alright. Gremlins take it one step beyond with their recklessness and violent attitude. Regardless, it's still family-friendly and a great way to introduce children to the darker side of fantasy films.
Key scene: When Gizmo becomes a Gremlin factory.
11
The Gate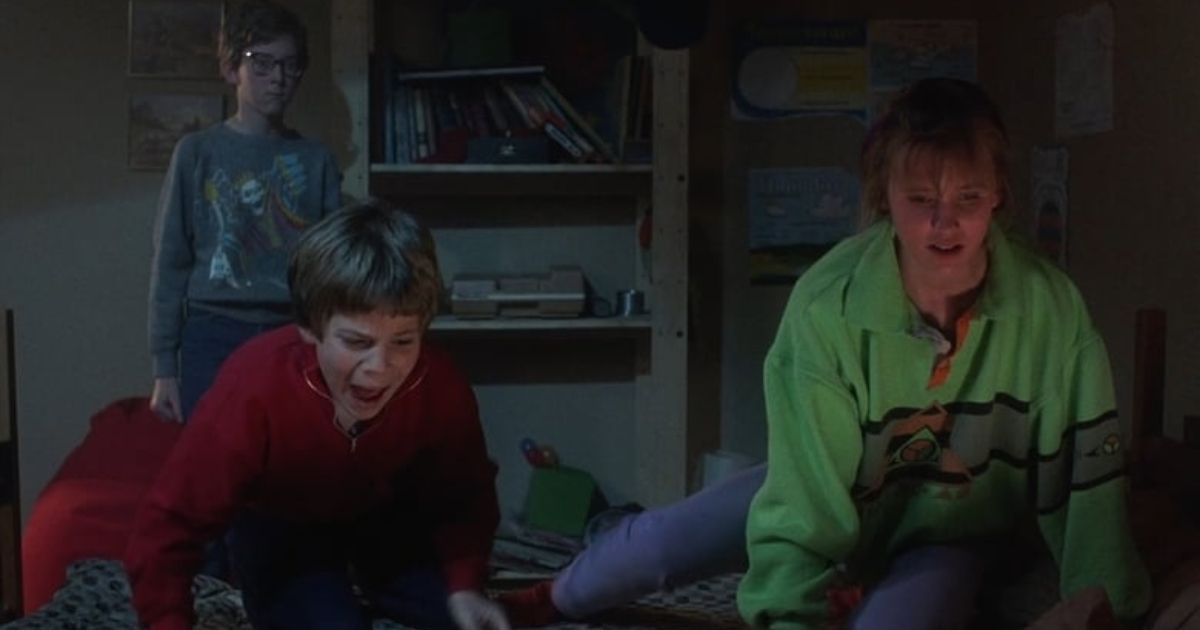 The Gate isn't as kid-friendly as you would think. In fact, it gets pretty heavy at some point with its references to satanic elements in heavy metal and the possible unexpected effects such music could have when trying to discover messages through backmasking. Regardless, it's cheesy enough to seem harmless, and the lead character is just a curious small boy who discovers a portal in his backyard. This horror adventure comes from Canada, and it's a solid pick for a night of gateway horror. Just pick a lighter film for the beginning and leave this one for last.
Key scene: All scenes featuring the small demons are great. But, Terry listening to heavy music is a classic we will always root for.
10
Critters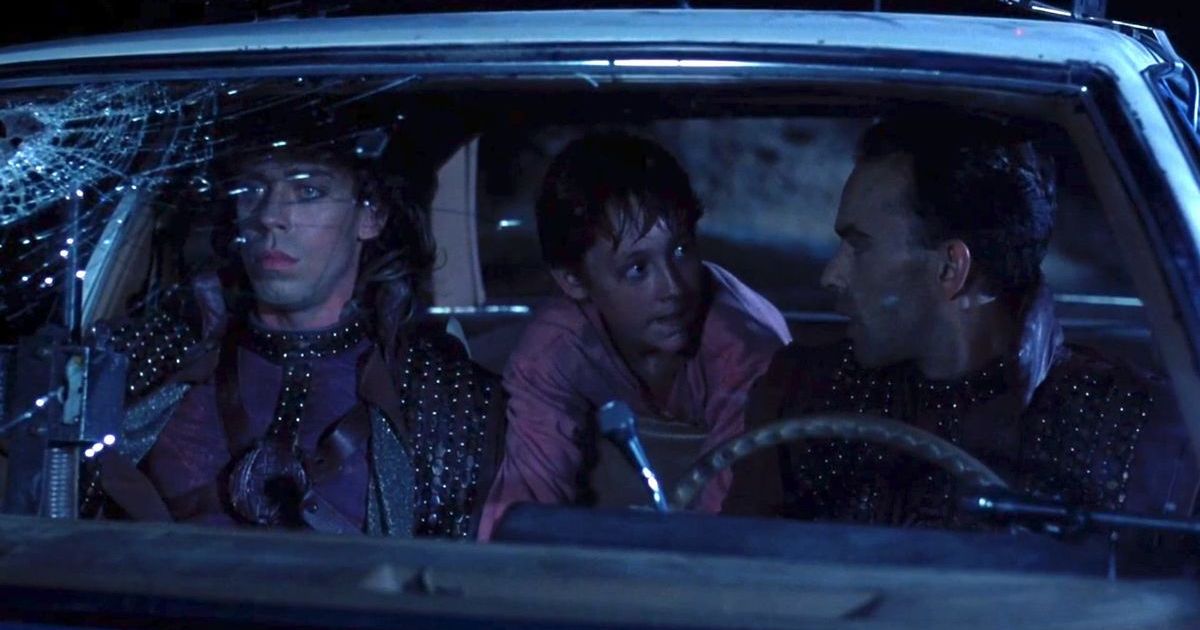 Stephen Herek's Critters is Gremlins on steroids. There's no other way to put it. Furry, flesh-eating, balls of absolute power arrive from space and terrorize a family with punchlines and constant hunger. Fortunately, someone also comes from space to defend us. The secret to Critters is its humor, reminiscent of a good midnight movie that doesn't take itself too seriously and even provides subtitles for the crites when they talk to each other.
Key scene: The barn house scene when the creatures show up is hilarious as well as scary.
9
Monster House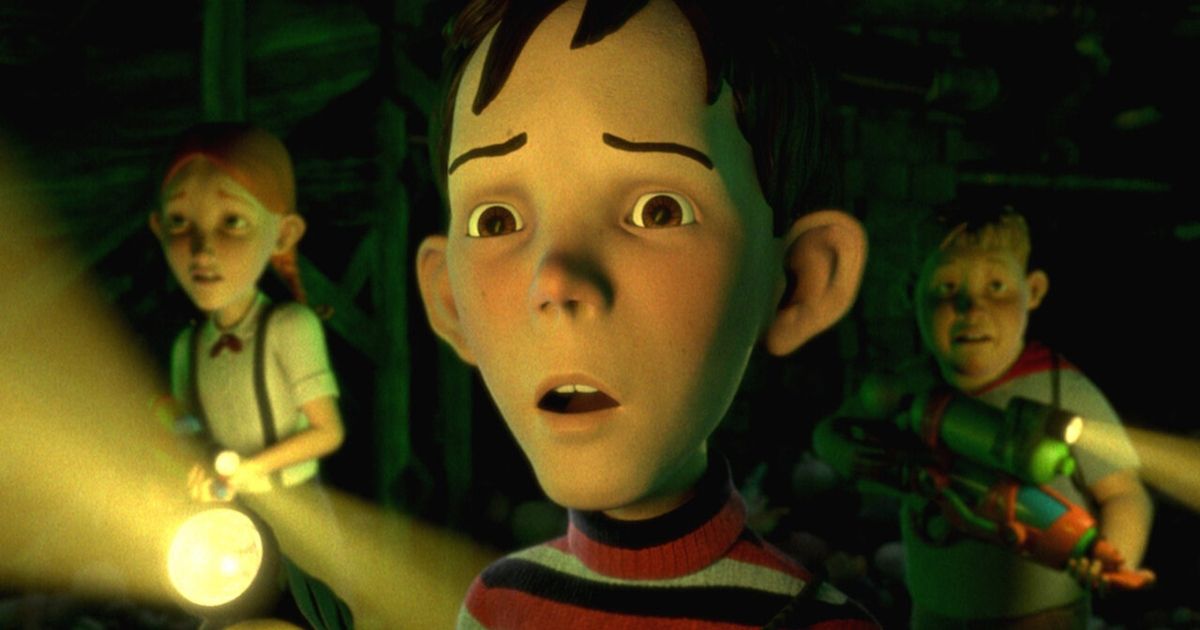 The 2006 animated film by Gil Kenan, Monster House, is a great introduction to horror designed especially for small children. The concept of fear is properly explained through the story of a group of kids dealing with a haunted house. The scary visuals are never excessive, and the creature design is classic and elegant, making this a good film for adults as well.
Related: 9 Great Family-Friendly Horror Movies
Key scene: The old man chasing the girl in the tricycle is very, very effective.
8
The Monster Squad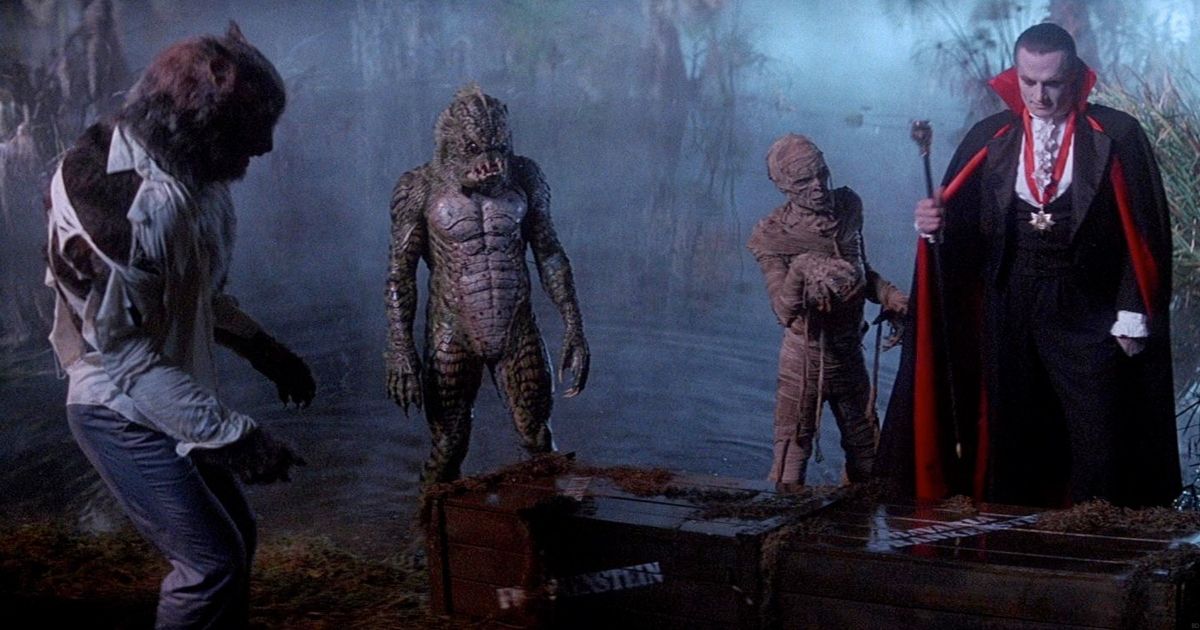 The Monster Squad perfectly mixed two worlds in what turned out to be an unexpected cult classic that surpassed the limits of genres. People adore the film for several reasons, but one has to be its balance of horror and adventure in a setting that's safe for children. It doesn't drop the ball with its set of rules and stays fresh until the end.
Key scene: The third act when the squad's fighting the monsters on a version of Main Street is a thing of beauty.
7
The Lost Boys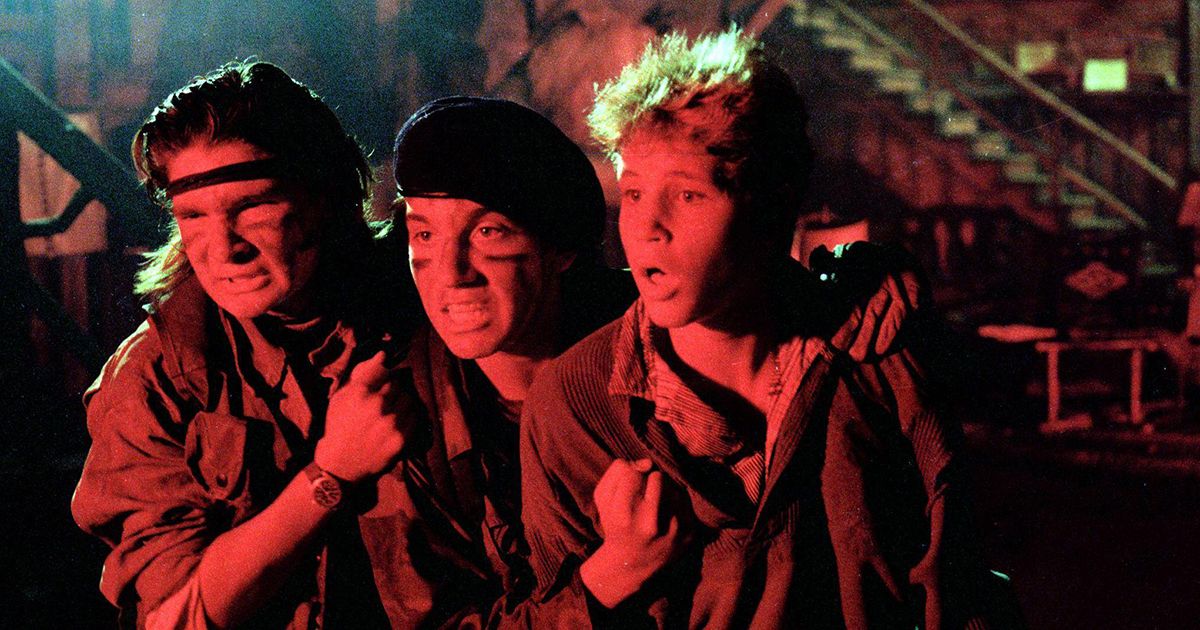 One more on the list that's admittedly a horror movie. Call it the presence of Coreys, of Schumacher's fresh direction, or the fact that it's just a very cool movie, but The Lost Boys is a must for this list. Nothing horrific actually happens in the film, but the vampire sequences are scary enough to make kids cover their eyes. Fortunately, the relief moments are constant.
Key scene: All sequences with the Frog brothers are essential. Teenage vampire hunters? We're so in.
6
Goosebumps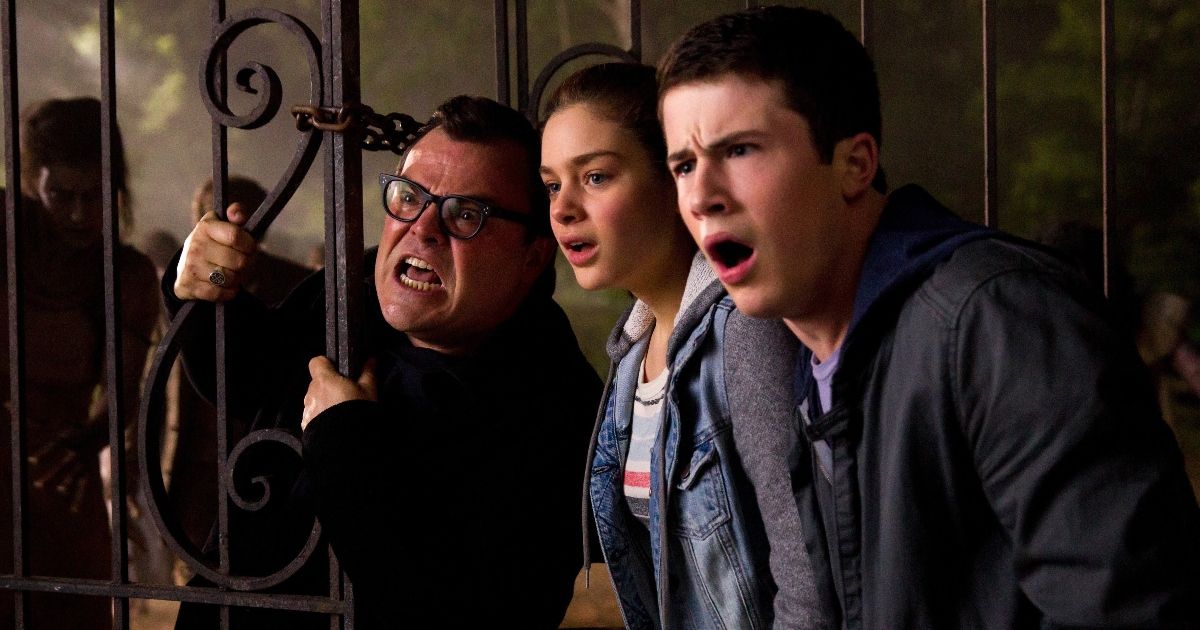 Goosebumps by Rob Letterman is a film we can't help but love. Even with its flaws, we wouldn't change a single thing about it. Its cast, creature design, and pace are reminiscent of the Amblin era, a period of cinema that we miss every day. It tells the story of a town haunted by just about every monster present in the Goosebumps books. It's still family-friendly, and it's due to a very slight touch of humor that's possible only because its cast allows it.
Key scene: Every time Slappy the Dummy shows up. The voice, the practical doll, the evil nature.
5
Tremors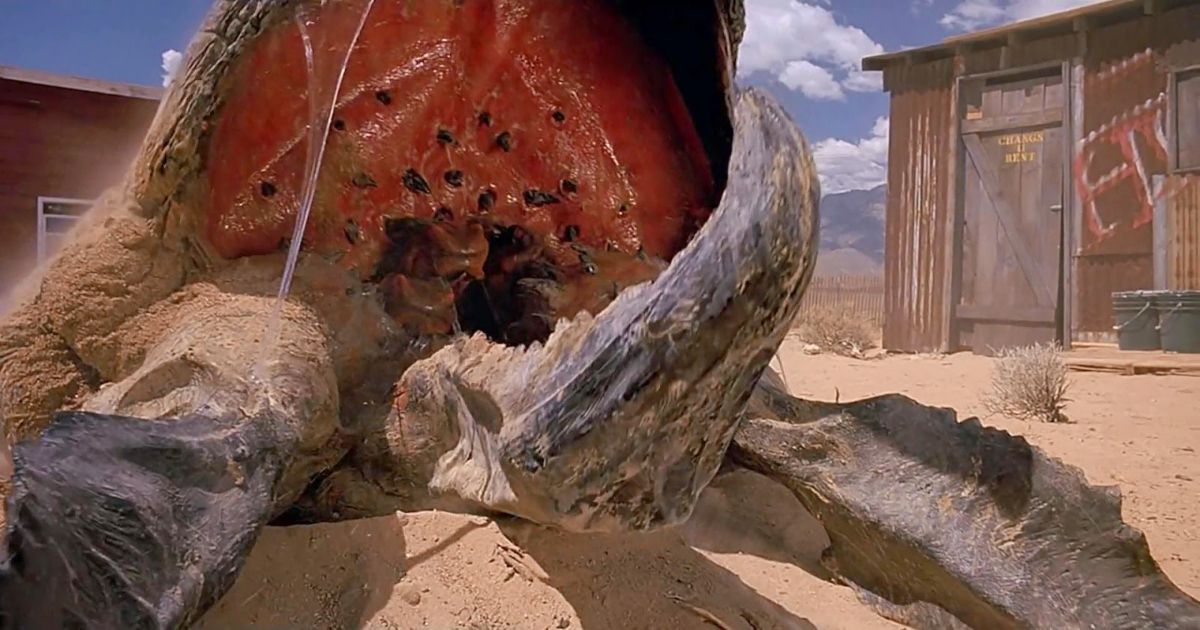 If you're a child of the '80s, chances are your parents rented Tremors just because the cover looked great. Ron Underwood's horror film is actually a monster movie with a funny script, compelling characters, and a great second act. It's never scary, and it's actually fun throughout its running time. Its comedy balance is a good source of relief when giant squid monsters aren't eating people.
Key scene: The pole vault scene is very well-shot, and it gives you a better sense of the power of Graboids.
4
Beetlejuice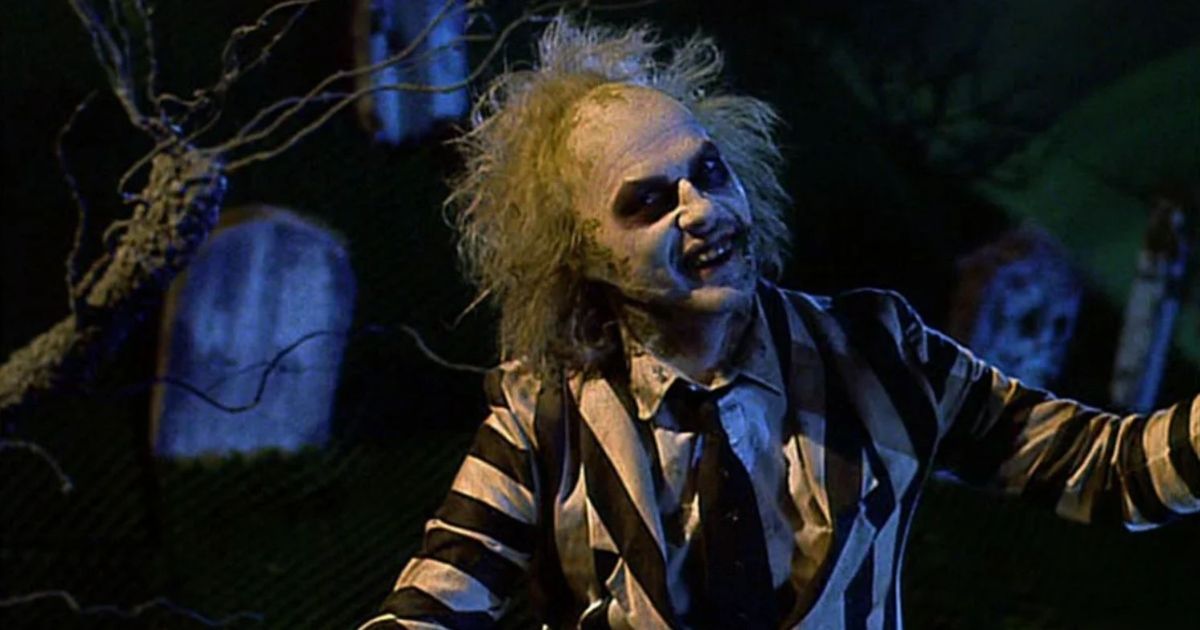 Anyone who says Beetlejuice isn't a horror film clearly hasn't seen that room for "lost souls." It gives us goosebumps when thinking about that one. The Tim Burton film is a great contender in horror comedy discussions as it has the necessary balance to stay funny most of the time. But the whole backdrop of dead souls trying to terrorize the living is just creepy. Just think of the title character: a continuously rotting creep who eats snots for snacks and thinks The Exorcist is funny.
Key scene(s): Sandworms and snakes. Yikes!
3
The Witches (1990)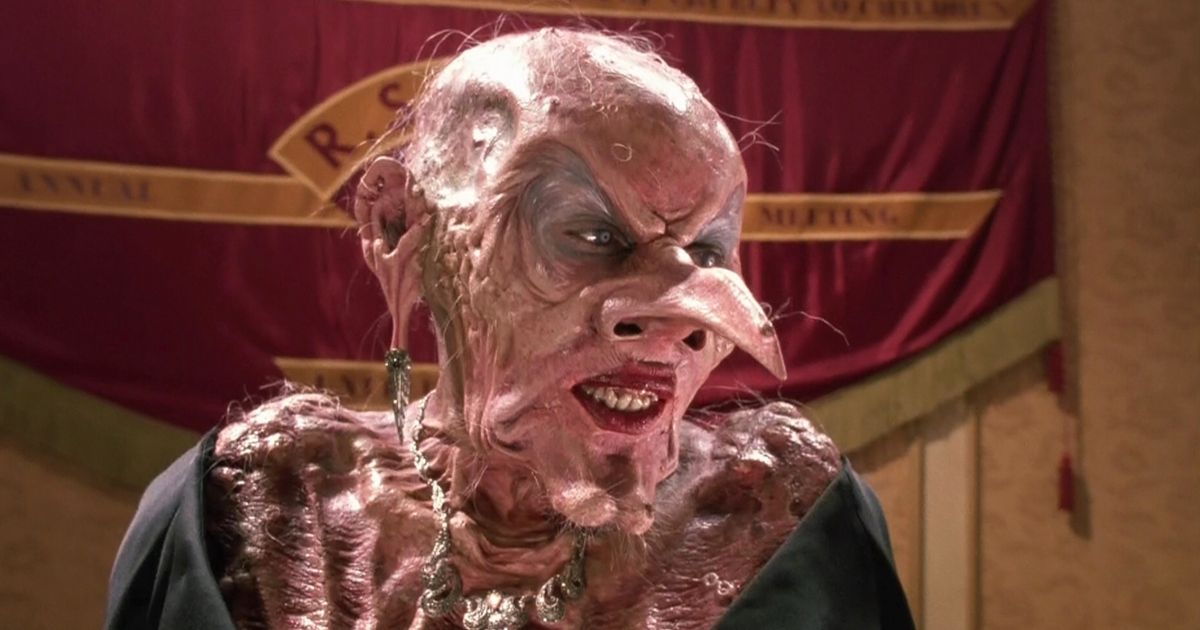 This one we can't believe was actually promoted as a film for kids. The Witches is Nicolas Roeg's adaptation of Roald Dahl's work and a damn good horror film for kids. It tells the story of a boy who, along with his grandmother, must fight against a coven of witches. What's particularly good about the adaptation is that Roeg follows no studio rules and wreaks havoc with unsettling imagery, great makeup effects, and an impressive performance by Anjelica Huston.
Related: 8 Horror Movies For Beginners
Key scene: When witches show themselves as they truly are, removing wigs and anything that makes them resemble normal women.
2
Coraline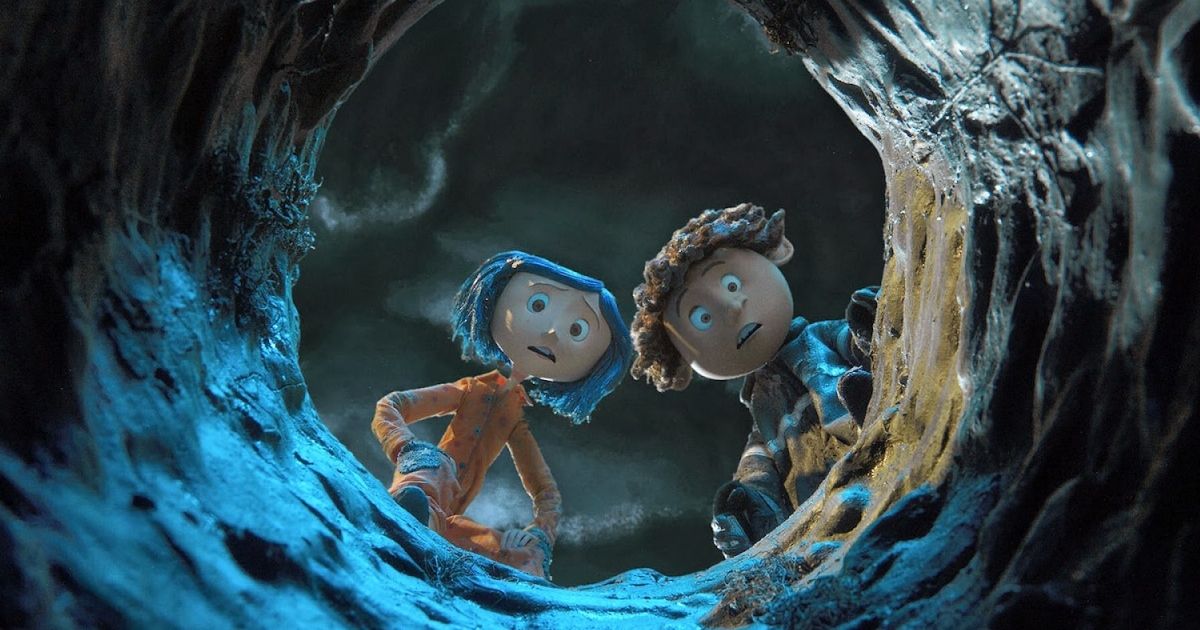 A Henry Selick film, inspired by Neil Gaiman's work, and a debut for animation studio Laika. Wow. It seems uncanny that many people still haven't seen Coraline, the stop-motion animated film about a girl who discovers a secret door to a horrific universe in her new home. A solid entry for the list, given the fact that it's an animated feature. But be careful. This isn't the "safest" film ever. It's just a good way to introduce kids to something twisted in a familiar setting.
Key scene: Anything portraying "other mother." Imagine a doppelganger to your mother that has buttons instead of eyes and behaves erratically, and has the ability to turn into a horrendous spider.
1
Ghostbusters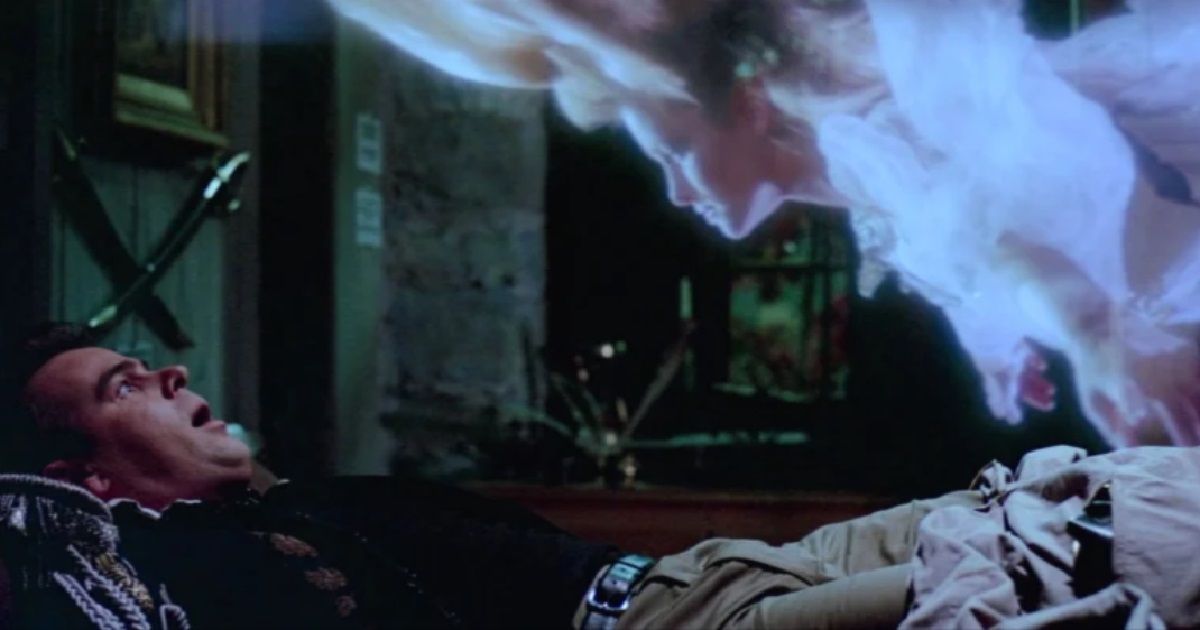 Not many people think Ghostbusters is part horror. It's simply too funny. But we think otherwise, given the multiple horror elements that are found throughout the film (and increased in its sequel). From ghosts to ghouls, from demons to giant monsters, this one packs a bunch. But it's got enough humor to make things easier for newcomers trying to get an early horror fix.
Key scene: The one in the library with a ghost that's unaware it's being watched. However, when the ghostly presence realizes there's ghostbustin' in process, prepare.