Originally airing between 2003 and 2012, One Tree Hill became one of the most popular teen and young adult drama shows on TV. Running for an impressive nine seasons, the show was nominated for a staggering amount of Teen Choice Awards in that time. Originally airing three seasons on the Warner Brothers TV Network, after its merger with UPN to form the CW Network, the show continued its popularity there for another six seasons.
It was originally conceived as a full length feature film by its creator, the screenwriter Mark Schwahn, but he later decided it would work better as a series. Loosely based on Schwahn's own experiences, the show followed the trials and tribulations of two Half-brothers as they navigated careers as small town high school basketball stars amid the maelstrom of being teenagers, and later, young adults as well.
Using a sports theme at its core, the show brilliantly merged this element with the emotional roller coasters of teen life – blending in the overt masculinity of the sport with romantic subplots and gritty plot lines that made for some compelling story arcs. The show's ensemble cast made for a broad range of interlinking characters that kept viewers hooked season after season. The dramatic tropes between these characters traversed themes of friendship, love, betrayal, and even criminality, to make for a sometimes messy, but always entertaining show.
A decade on, with rumors and hopes of a reboot being thrown around, streaming services like Hulu Plus and Prime Video have kept alive the intrigue and drama of the show for a new generation to enjoy. If you're thinking of catching up on the show, here's a cast and character guide to get you started.
Chad Michael Murray as Lucas Scott
Lucas Scott is the first of the two Half-brothers who form the core of the show. Lucas was a focal character for the first six seasons and made guest appearances in its final seasons. He was a star of the local basketball team and, at first, wasn't on good terms with his brother Nathan Scott. Lucas is tragically unable to follow his sporting career when a genetic heart condition inherited from his father forces him to quit.
Related: 13 TV Series That Will Make You Appreciate Brotherhood, Ranked
He cycles through more than one romantic interest in the show and ends up in a love triangle between characters Brooke and Peyton at one point. However, by the later seasons of the show, he realizes with which girl his heart truly lies and pursues her. Lucas is also a talented writer and focuses on this when his sporting career is unceremoniously cut short.
Lucas is played by Chad Michael Murray. By the time One Tree Hill cast him, Murray had already made a few appearances in other popular teen shows such as Gilmore Girls and Dawson's Creek, but it was his role as Lucas Scott that proved to be his most famous part – one that cemented him as a sex symbol among younger viewers. After One Tree Hill, Murray went on to appear in many other shows, notably appearing in nine episodes of the hit show, Riverdale. He's also made a fair few appearances in movies such as the horror flick, House of Wax, and has most recently worked with Bruce Willis on a few low budget action films like Fortress.
James Lafferty as Nathan Scott
The second of the brothers from One Tree Hill, Nathan Scott was originally a rival and antagonist in relation to his brother Lucas. When he falls hard for Lucas's best friend, Haley, the character experiences something of a redemption and grows closer to his brother as a result. Nathan experiences some traumatic incidents and faces many obstacles throughout the show that make him one of its most intriguing characters.
He traverses all of these and usually comes out stronger for this. As the show develops, Nathan grows and eventually has his own family. Nathan held the record at his school for all-time highest points scorer until a poignant moment in the last season sees this change. He's played by James Lafferty, who has since grown into a successful actor, director, and producer. Lafferty has since made appearances in hit shows like Netlix's, The Haunting of Hill House and has worked as a director on critically acclaimed shows like All American.
Hilarie Burton as Peyton Sawyer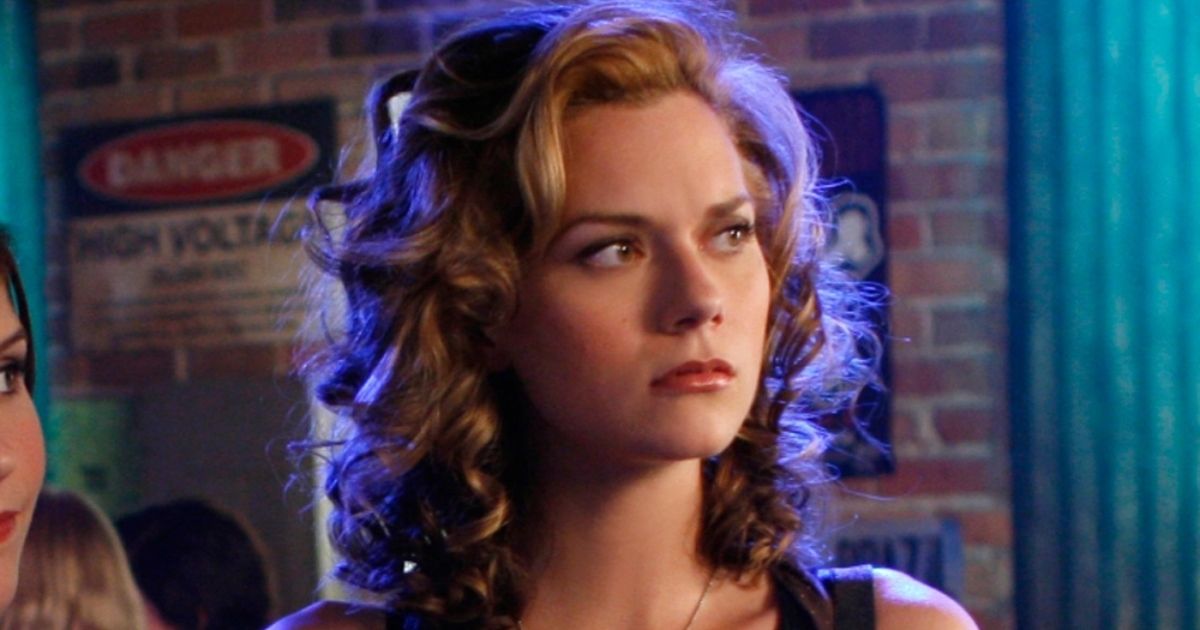 As one of the main female protagonists in the show, Peyton Sawyer joined in season one as Nathan's love interests, although the pair share more of an on and off relationship. Peyton is an artist who sometimes uses sketches to express her more complex emotions. Having lost her adoptive mother, her father works out at sea, which means that Peyton is generally on her own – an arc that sometimes fuels her sometimes introspective nature. Peyton experiences many disturbing and complex events that make her something of a tragic character.
The role of Peyton fell to Hilarie Burton, who aside from being an actress, is also an accomplished businesswoman and producer. She's also well known as a former VJ on MTV's Total Request Live. Best known for her role in One Tree Hill, Burton has also appeared in shows such as White Collar and Grey's Anatomy.
Bethany Joy Lenz as Haley James Scott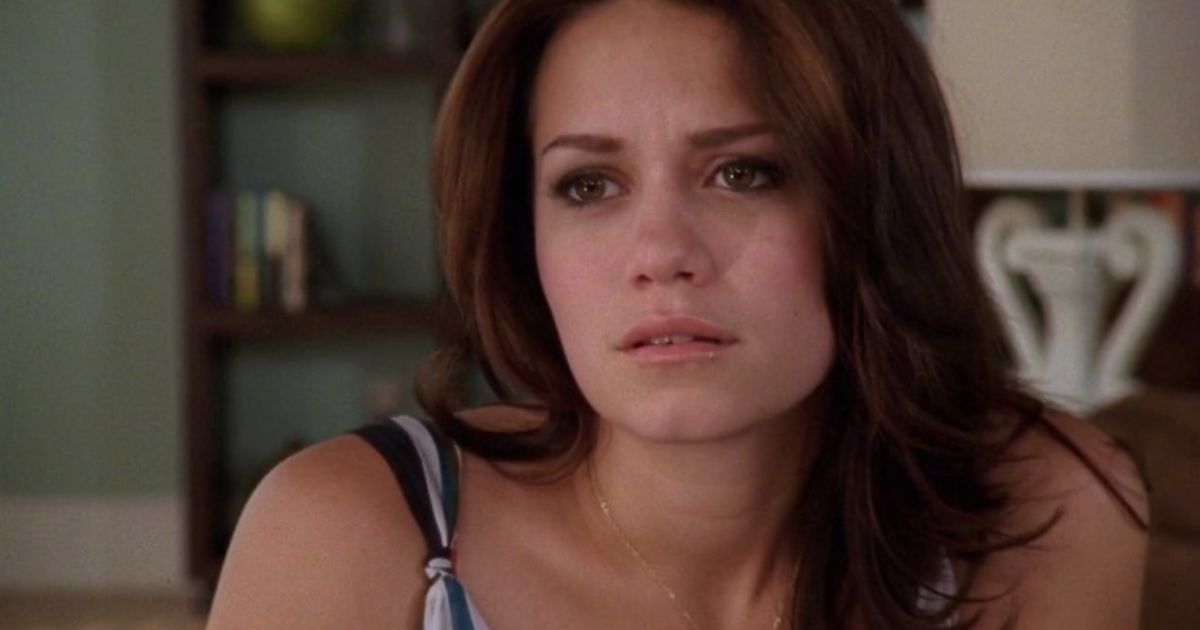 Since the inception of the show, Haley Scott is introduced as the best friend of Lucas. Nathan and Lucas' persistent rivalry and agitation with each other initially leads Haley to stay away from Nathan. When he needs help to pick up his grades so he doesn't get thrown off the team, Haley eventually agrees to help him in exchange for him laying of Lucas. This leads to friction with Lucas but also sparks a romance with between Nathan and Haley that eventually helps redeem Nathan's worst character flaws.
Related: Exclusive: One Tree Hill's Bethany Joy Lenz Talks New Horror-Mystery So Cold the River
Bethany Joy Lenz portrays Haley. Lenz has been around the acting world since the mid '90s. She's appeared in films such as Stephen King's Thinner, and has had a recurring role in the hit show Dexter. She is, however, probably best known for her time as Haley on One Tree Hill.
Paul Johansson as Dan Scott
n "">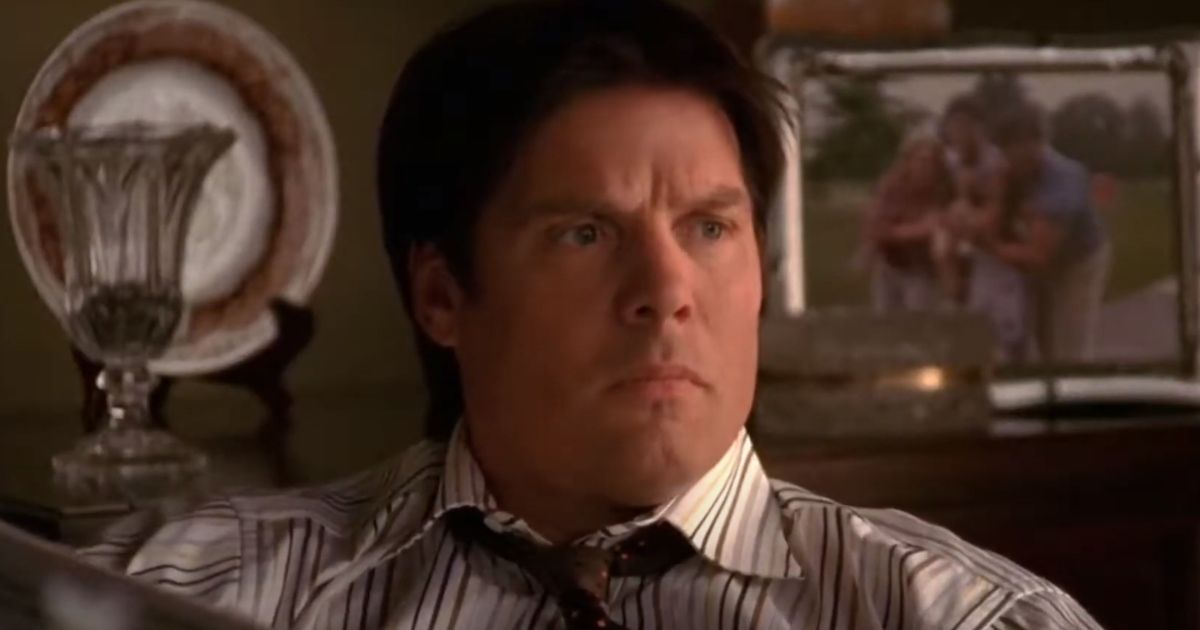 Dan Scott is a series regular until season seven. He thereafter makes guest appearances in seasons eight and nine, until a dramatic twist brings his character's arc to a rousing end in the last season. He's the ex-husband of Debbie Lee and is the father of both Lucas and Nathan Scott. Originally an antagonist character, Dan's evolution throughout the show leads to some striking redemptive moments much later on such placing himself in danger when his family members are threatened.
He's played by Paul Johansson, who was best known as a soap star in the '90s for his recurring role in Santa Barbara. He also played John Sears, a recurring character in the iconic '90s show, Beverly Hills, 90210. As a film actor, Paul has appeared in films like The Notebook and Alpha Dogs. He also directed Part I of the Atlas Shrugged film series based on the infamous Ayn Rand novel of the same name. He later also played the role of the novel's most iconic character, John Galt, in Part III of the film trilogy.
Barbara Alyn Woods as Deborah Lee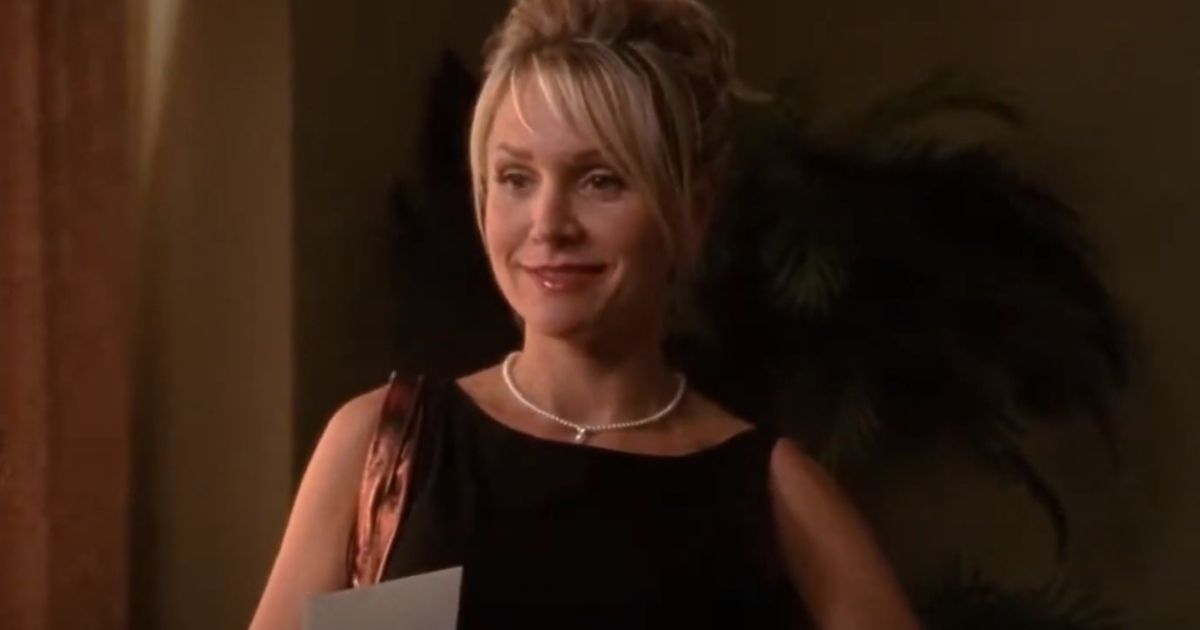 Deb Lee (previously Scott) is Nathan's mother and Dan's ex-wife. In an unusual twist, she also becomes good friends with Lucas's mother, Karen, and they even end up going into business together. Deb faces a checkered time as a character since her arcs cover alcoholism and drug addiction, and even a homicidal moment.
Her sometimes explosive additions to the show's plot last many seasons, and she also makes a surprise return in later seasons. Deb is played by Barbara Alyn Woods, an accomplished actress who's been in shows dating back to the '80s like Star Trek: Next Generation and the sitcom Married with Children. Her film credits include appearances in movies like Striptease.
Sophia Bush as Brooke Davis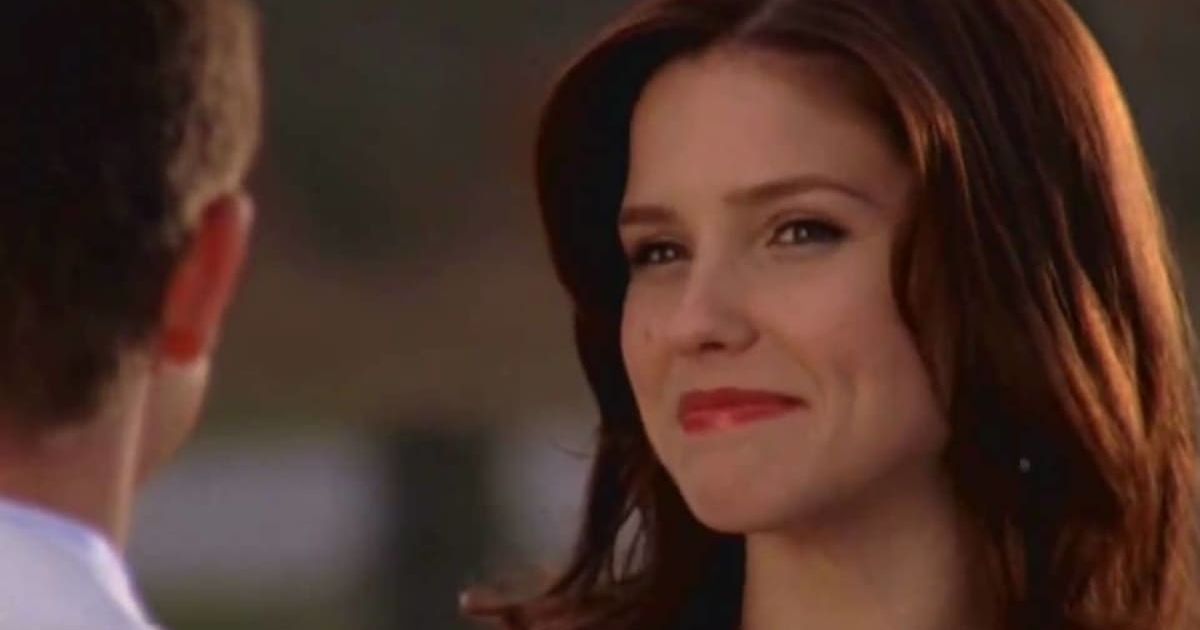 Brooke Davis is one of the more significant characters from early seasons. She starts of as a fun-loving party girl and is Peyton's best friend. However, she later becomes close friends with Lucas and Haley, despite her having also once dated Lucas. She faces betrayal and a destructive path but is ultimately helped and redeemed by her friends.
Related: One Tree Hill: Best Projects from the Cast Since Leaving the Show
Actress Sophia Bush does a great job of playing Brooke. Bush was best known for her role in One Tree Hill and later for her recurring role in the hit police procedural show Chicago P.D. She also directed three episodes of One Tree Hill and is known as a producer, and for film roles such as Beth in John Tucker Must Die.
Barry Corbin as Brian "Whitey" Durham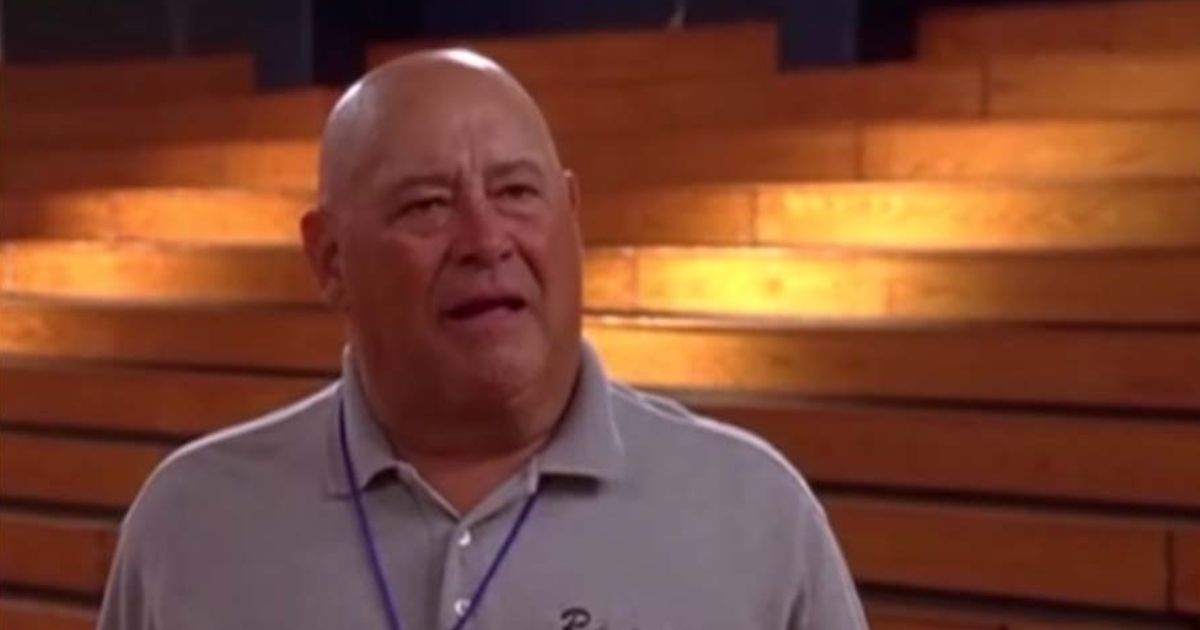 As the show takes place in a town called Tree Hill and features a lot of its plot around the town's high school basketball team, it was inevitable that the team itself features heavily in the show. Brian Durham, better known as "Whitey", is the Tree Hill Raven's basketball coach. He's often a voice of reason and provides wise advice for his players, students the school, and even some residents of the town too.
Barry Corbin plays Coach Durham. A veteran actor, Corbin has a long and illustrious list of film and TV credits to his name. His most recent claim to fame comes courtesy of a recurring role he's had on Sylvester Stallone's hit mob show, Tulsa King.
Craig Sheffer as Keith Scott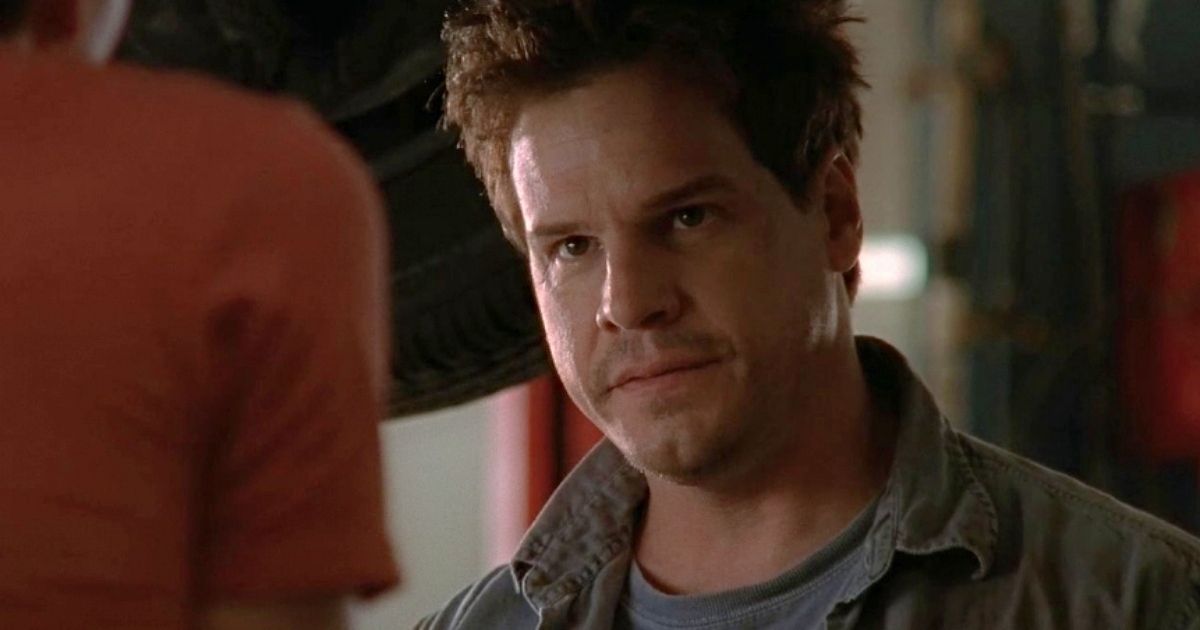 For the first half of the show, Keith Scott is a recurring character. To illustrate how convoluted the romantic angles of the show could get, Keith is Dan's brother, but also becomes a love interest to Karen Roe, Lucas's mother. Despite this, Keith often cuts a more likable figure than Dan. Keith was a mechanic and taught Lucas a lot about cars because of this.
After leaving the show in season three, Keith makes some appearances in season four, and again in season nine of the show. He's played by Craig Sheffer who's shown up in over 50 films such as Hellraiser: Inferno.
Moira Kelly as Karen Roe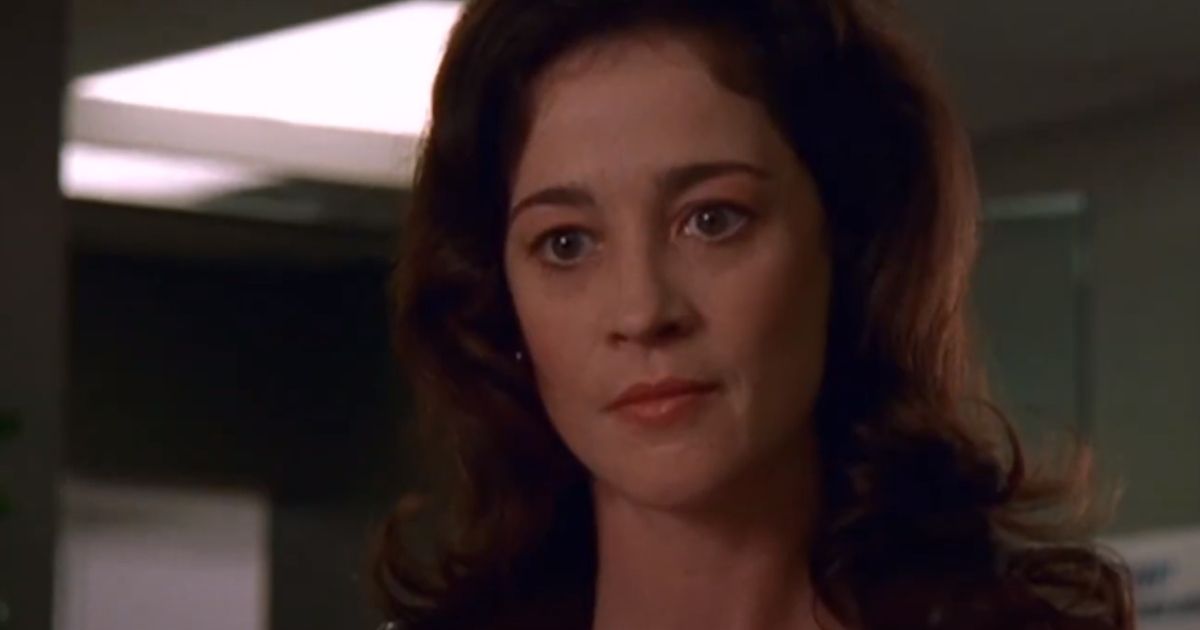 Karen Roe is the single mother of Lucas and makes regular appearances that begin to wind down after season four. She has a very estranged relationship with Dan, Lucas's father, since he left the two of them to attend college. She also experiences friction with Lucas when he learns that Dan tried to get joint custody of him but Karen refused. Adding to all the intrigue is the fact that she later shares a relationship with Keith, who is Dan's brother and Lucas's uncle.
Related: Best Single Moms From 2000s TV, Ranked
Karen is portrayed by Moira Kelly. Kelly is known for her film roles like Cutting Edge in 1992, and her recurring role as Mandy Hampton in the hit show, The West Wing. She's also directed two episodes of One Tree Hill.
Lee Norris as Marvin "Mouth" McFadden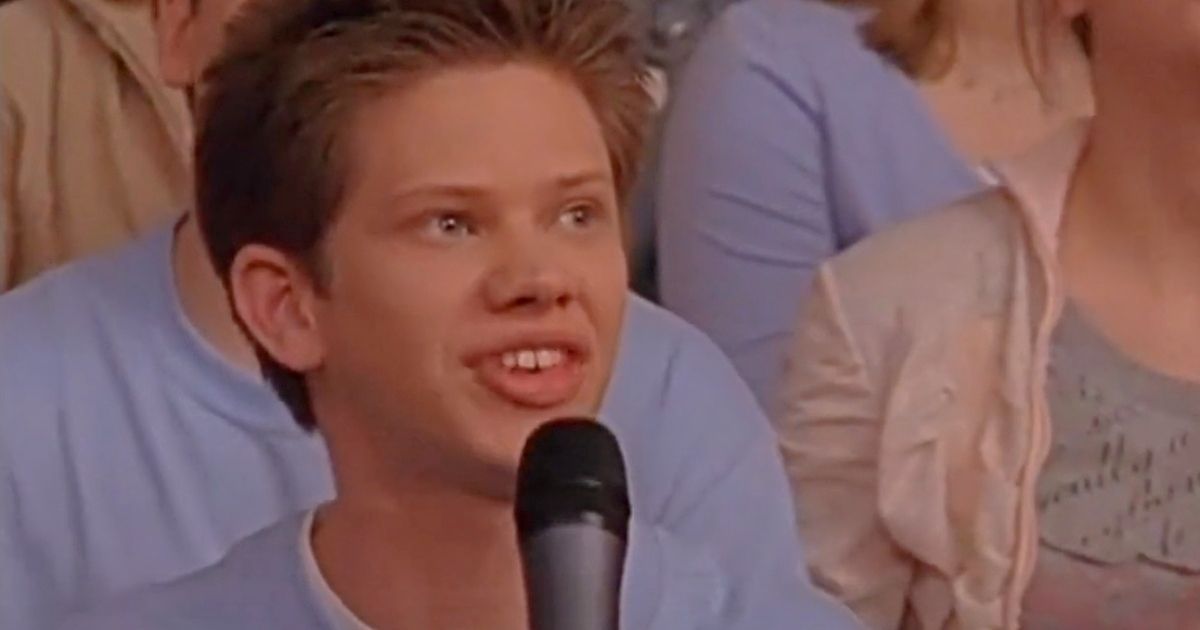 Mouth McFadden is an old friend of Lucas. After playing a more minor role in the first two seasons, he was given greater prominence in the show from season three. He is close friends with Brooke and Rachel but also has his fair share of tension with them too. He later falls in love with Brooke's assistant. After Lucas leaves Tree Hill, Mouth also becomes close friends with Nathan.
The intriguing character is played by Lee Norris. Norris is best known for the feature role he played in Boy Meets World. He's also made appearances in hit shows like Dawson's Creek and The Walking Dead.
Antwon Tanner as Skills Taylor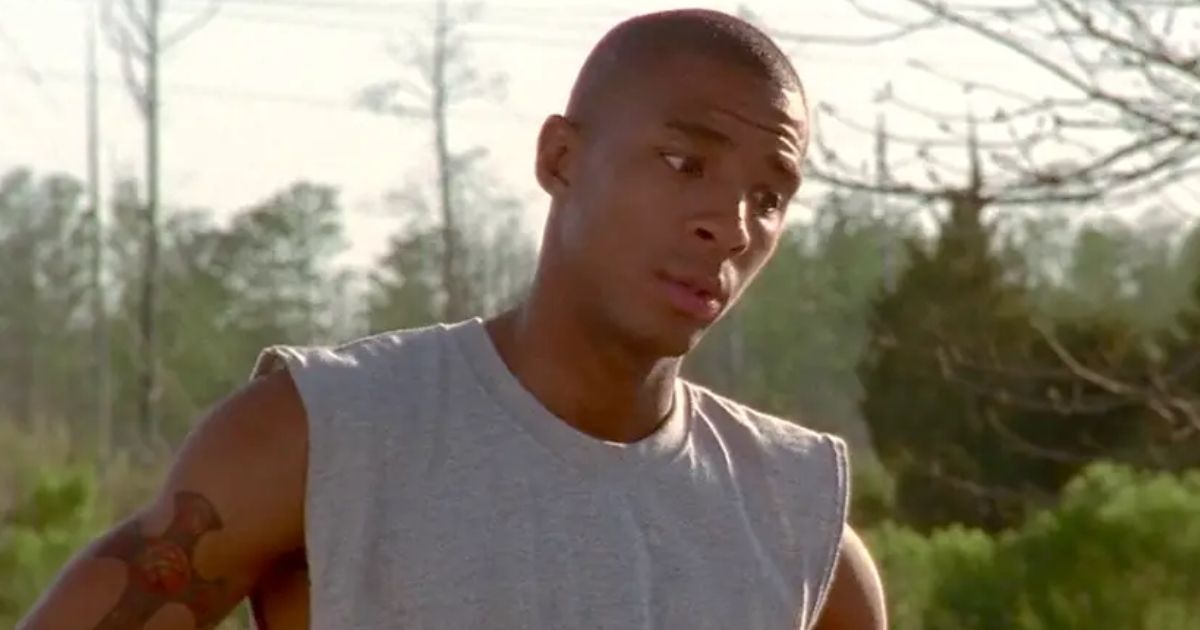 A series regular from season four of the show, Antwon "Skills" Taylor is one of Lucas's best friends from River Court, a popular teen hangout in the town of Tree Hill. After dating a cheerleader, Taylor meets a woman online that turns out to be Nathan's mother, Debbie. This makes for further intrigue since Skills and Nathan also become good friends before this happens.
He later dates a character named Lauren, moves away, and comes back to find that she's been dating Mouth, causing tension between the pair who were also friends. Antwon Tanner who plays Skills is a long time actor who's appeared in films like the edgy 187 with Samuel L. Jackson. Tanner's also been involved in major shows like NCIS: Los Angeles and Lucifer.
Danneel Harris as Rachel Gatina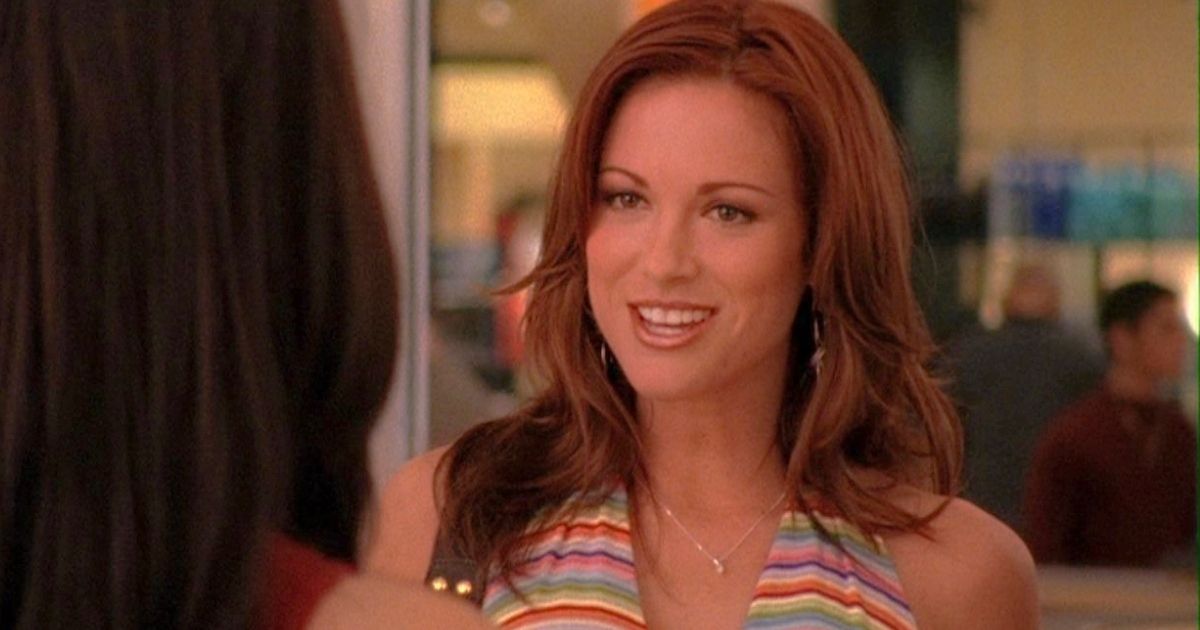 Rachel Gatina is introduced to the show midway through and is something of a bad girl figure. She first butts heads with Brookes, but the pair go on to form an unlikely friendship. Before moving to Tree Hill, Rachel used to obese but underwent surgery to change this. A drug user and antagonist at times, Rachel later finds redemptive arcs in the show.
Related: One Tree Hill: Here's Where the Cast is Today
Danneel Harris who plays Rachel is an actress known for acting in crazy and raunchy comedies such as the Harold & Kumar films. She's also had a recurring role in the hit show Supernatural.
Jackson Brundage as Jamie Scott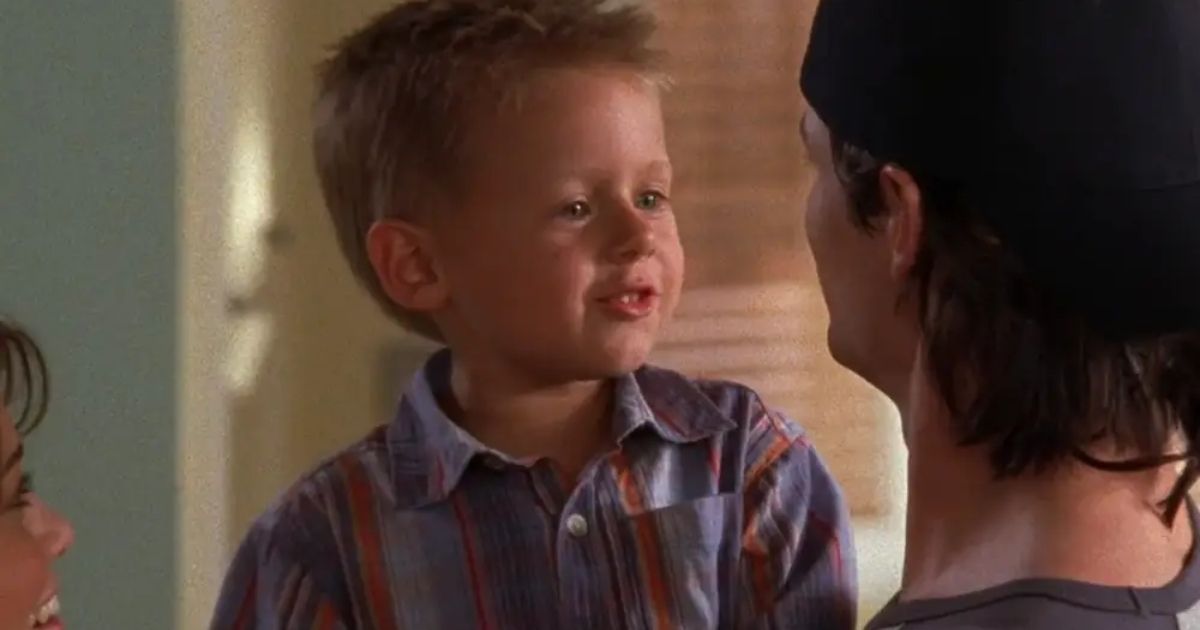 Jamie Scott enters the fray in later seasons of the show as Nathan grows to become a father. As Nathan's 9-year-old son, Jamie's middle name is Lucas – a name given to him in honor of Nathan's half-brother, who is also Jamie's godfather. As an intelligent and lovable child, he's often the focal point of other characters and shares a close bond with his grandfather, Dan.
Jamie is played by young Jackson Brundage who was a child actor at the time. Jackson went on to have a few other minor roles in films and TV shows after One Tree Hill but has since been officially retired as an actor.
Lisa Goldstein as Millicent Huxtable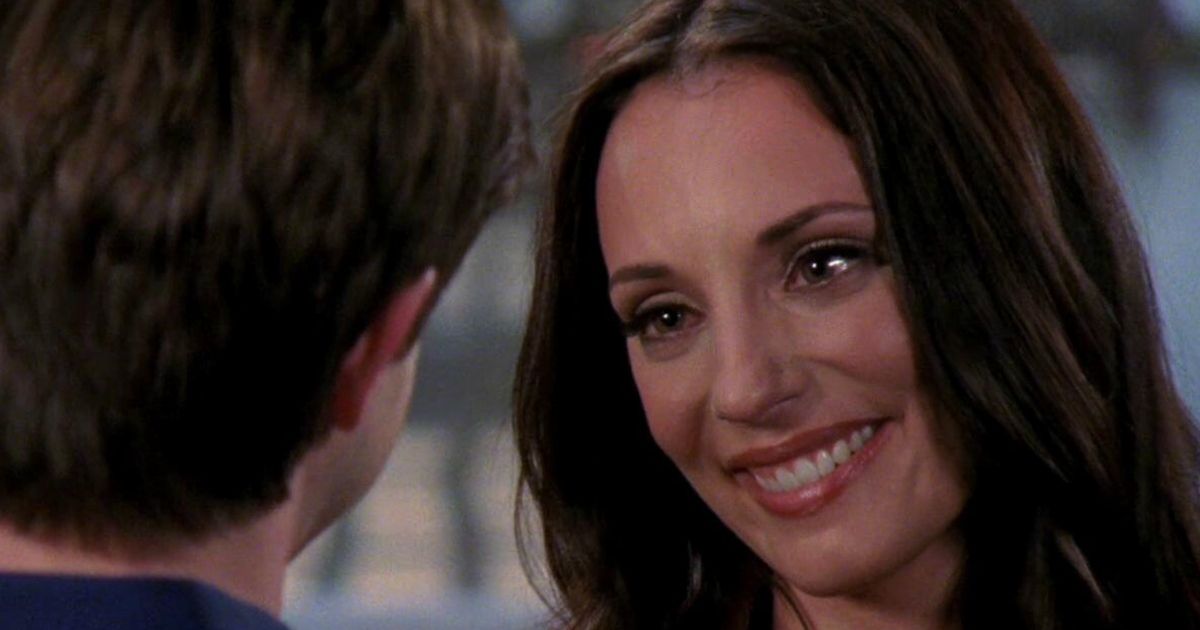 Known as Millie, Millicent Huxtable joins the show later on and starts off as Brooke's assistant. She becomes a full time model which takes its toll on her. Millicent's other notable arcs in the show comes from her relationship with Mouth McFadden. She's played by Lisa Goldstein, a retired film, TV, and theater actress who's other credits include roles on the film, Drop Dead Diva.
Austin Nichols as Julian Baker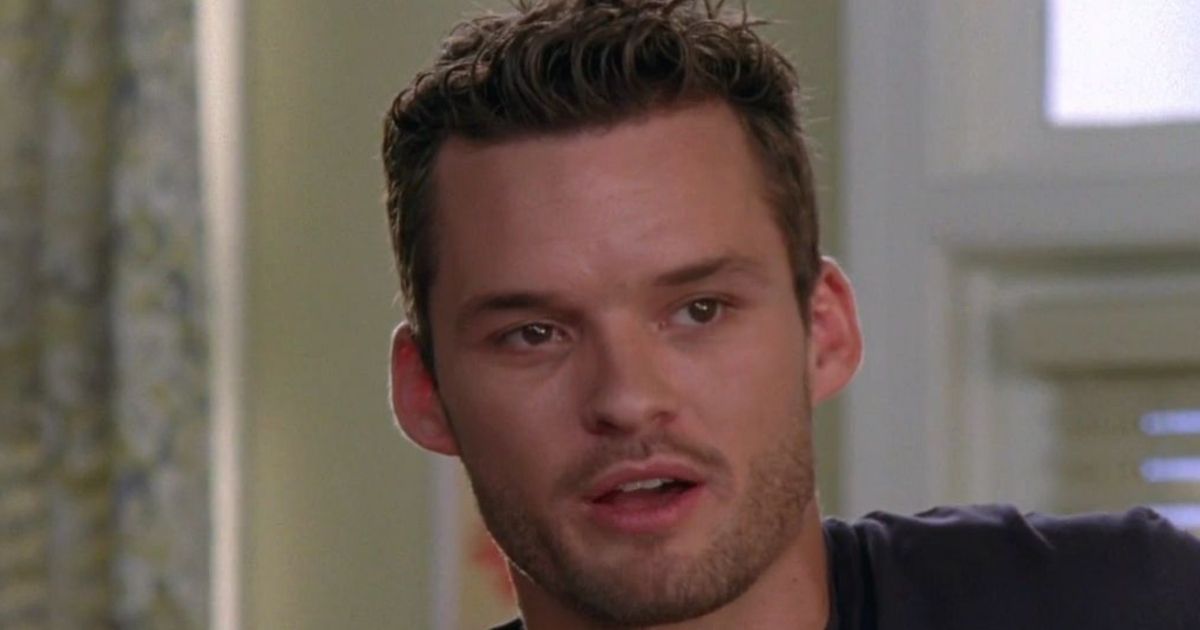 Julian Baker is a movie director and producer who shows up late in the show and then becomes a regular. After Peyton and Lucas part ways, Julian later becomes involved with her. He later ends up with Brooke and the pair share some tragic and complex arcs during the course of their relationship.
Austin Nichols plays this role. Nichols has some major film and TV appearances to his name as an actor, including a recurring role in the show Bates Motel.
Tyler Hilton as Chris Keller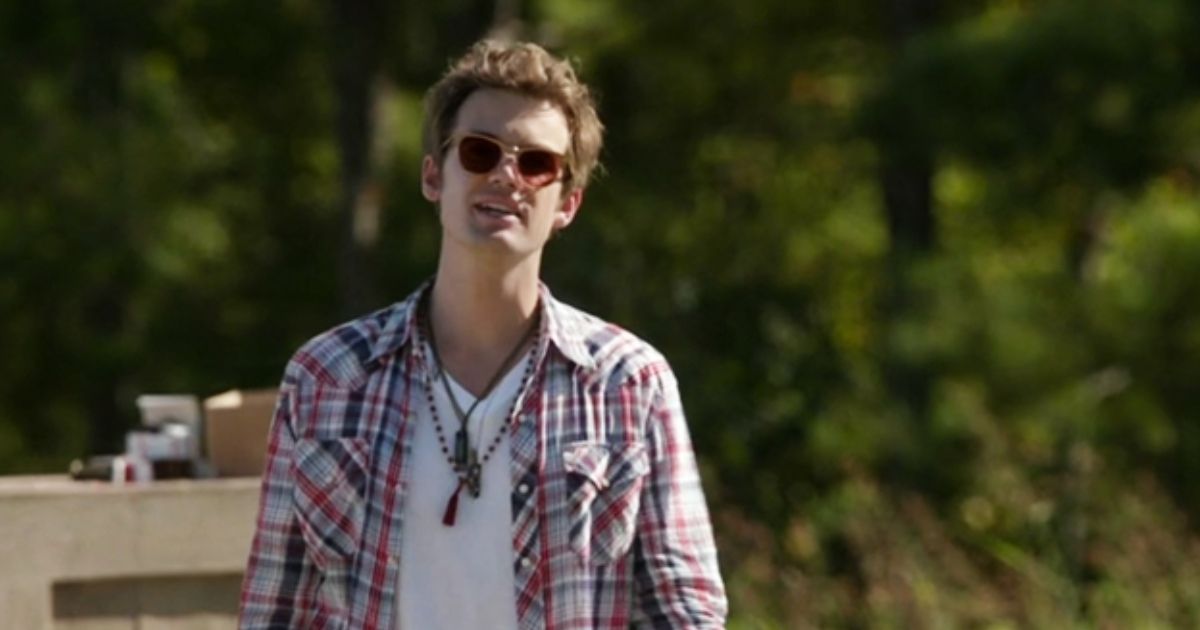 Chris Keller plays a recurring role in early seasons of the show and turns up again towards its end. He is known to be arrogant and even refers to himself in the third person. He gets closer to Haley and impresses Peyton too. This leads to some conflict between Nathan and him.
Related: One Tree Hill: Every Season in the Hit Series, Ranked
Chris is portrayed by the multi-faceted performer, Tyler Hilton, who is an actor, in addition to being a talented singer and songwriter. Tyler was also known for his recurring role in the show Extant.
Robert Buckley as Clay Evans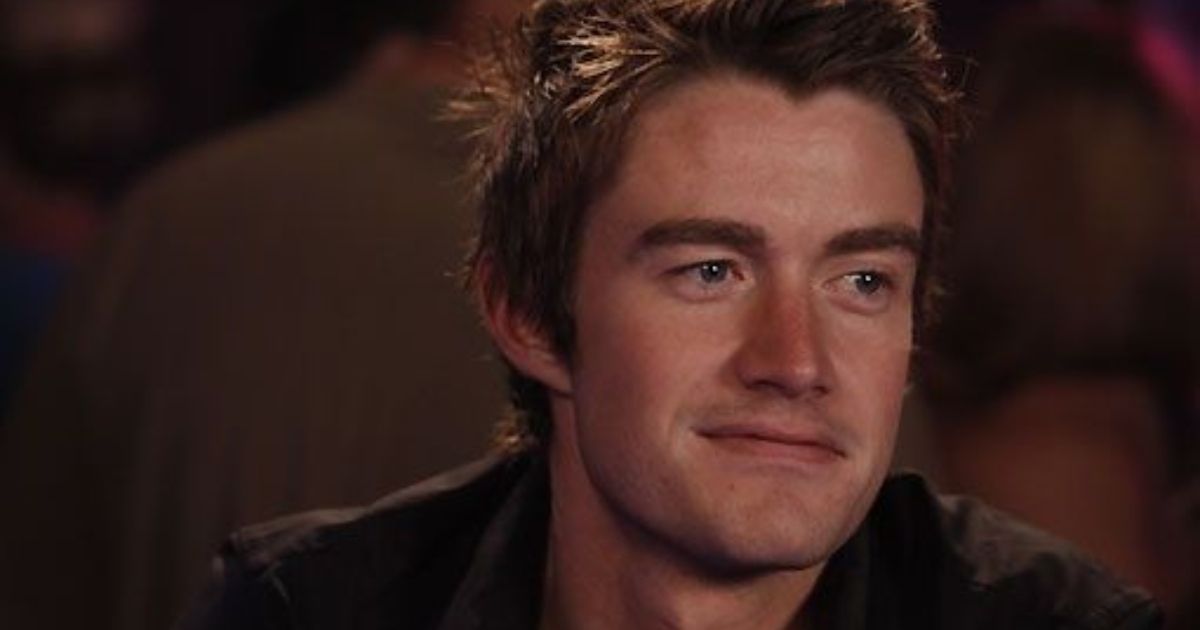 Clay Evans is a late entrant to the show. Since the show jumps across timelines that pick up when the characters are sometimes a lot older, Clay is introduced as Nathan's agent and friend later in his life. He is also close with Nathan's family but is known to be a womanizer and is fond of flings. Robert Buckley plays Clay. Buckley is mostly known for minor TV roles and appearances in direct-to-video films.
Shantel VanSanten as Quinn James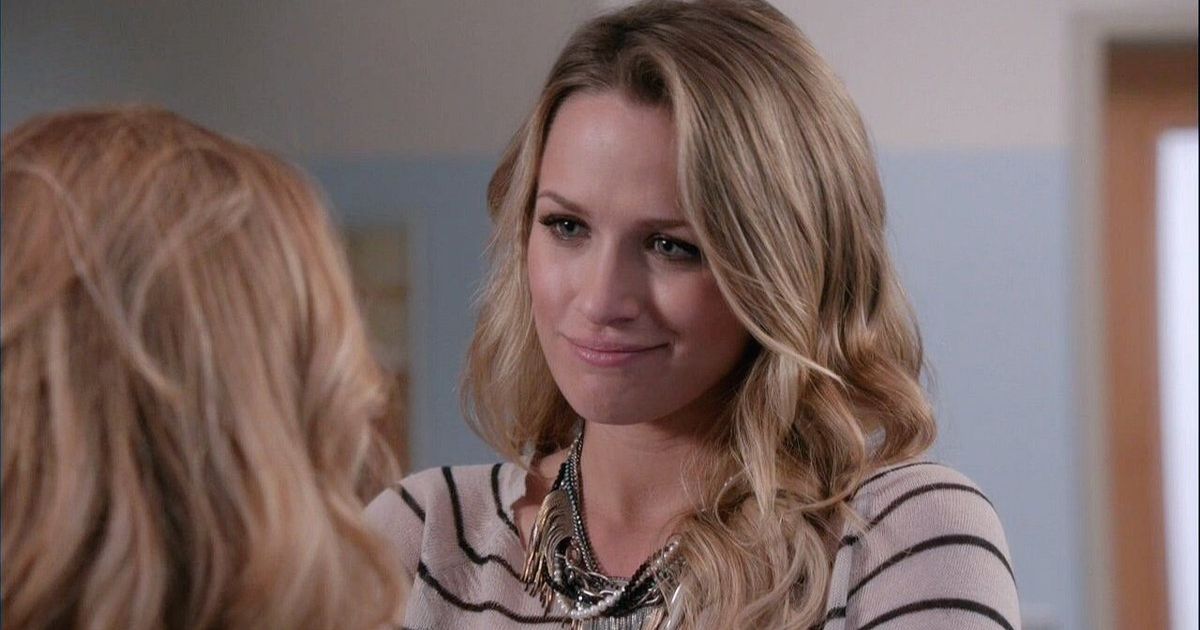 Quinn James is a photographer who moves to Tree Hill after the breakdown of her marriage. Once there, she later begins a relationship with Clay Evans. After a particularly disturbing story arc, she and Clay end up fighting for their lives. Quinn is one of the characters that forms part of the main cast from season seven until the show's conclusion.
Shantel VanSanten is the actress that plays Quinn. Shantel is a successful model and actress who has appeared in famous youth magazines such as Teen Vogue. She's also appeared in films such as The Final Destination and has a recurring role in the show FBI.
Jana Kramer as Alex Dupre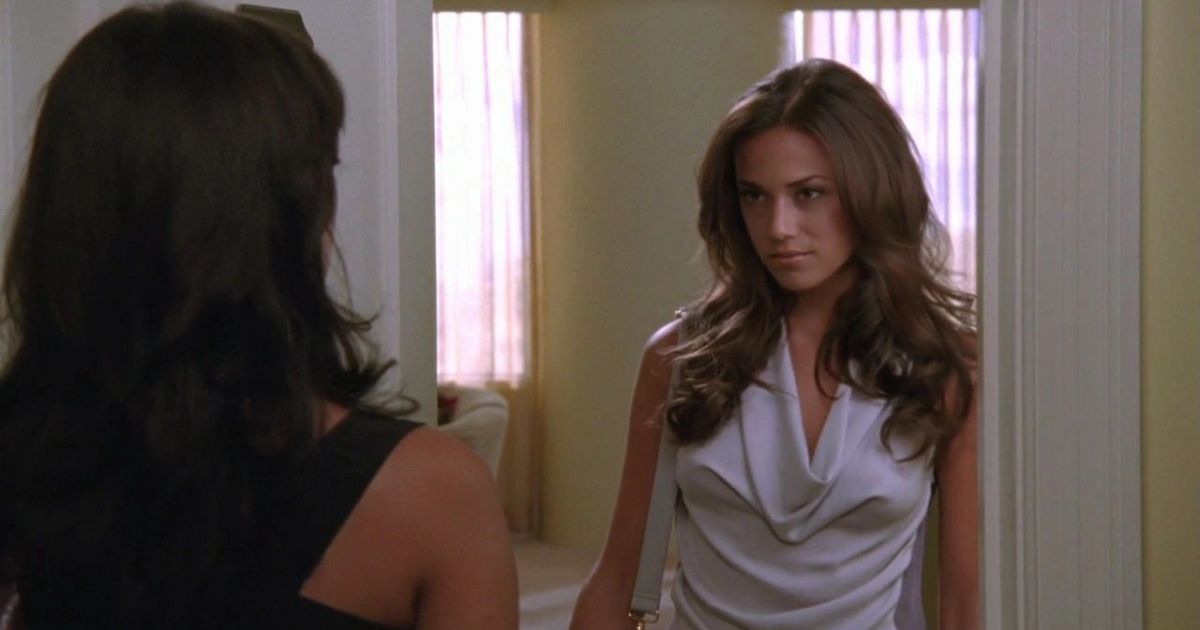 Alex Dupre's real name was Alice Whitehead. She started off as a recurring character. She butts heads with other characters like Brooke and often comes across as immature and promiscuous. She later grows closer to Millie and other characters.
Related: The Best Coming-Of-Age Shows, Ranked
Alex is played by Jana Kramer, a country singer and actress. She's signed a recording deal with Elektra records and has had songs that featured in the US Billboard Hot 100 list. As an actress, Kramer has featured in shows like Grey's Anatomy and movies like Adam Sandler's Click.
Stephen Colletti as Chase Adams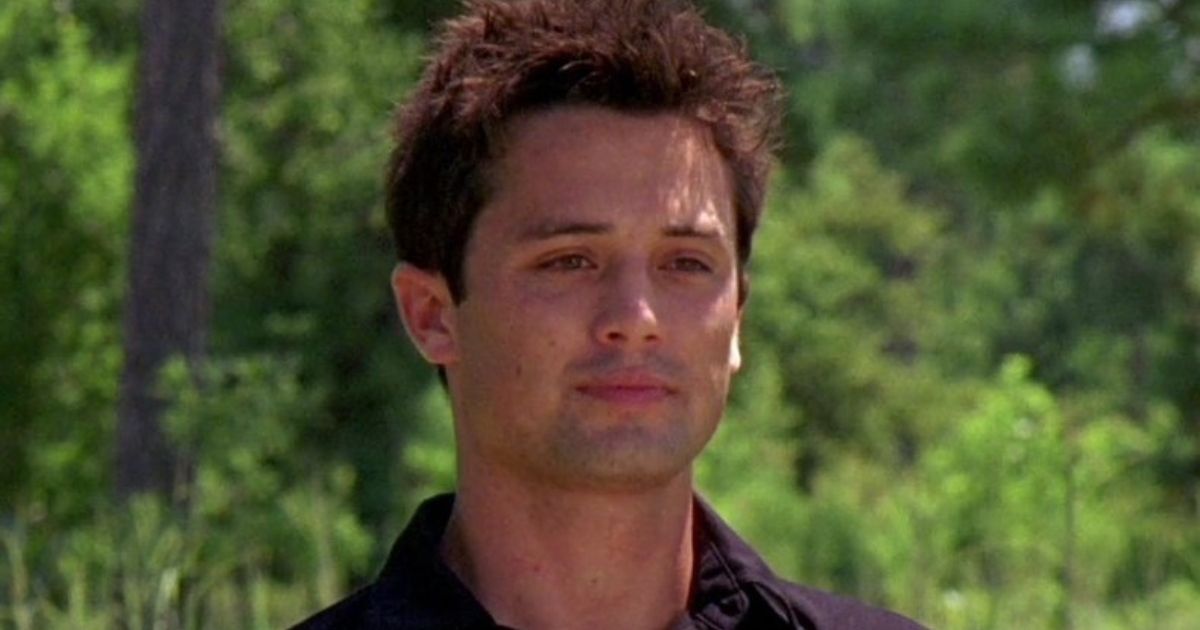 Chase Adams rounds off the main cast members from the later seasons of One Tree Hill. Chase at one time was close to Brooke and they later dated. Brooke's antics when she was with Nathan causes friction between her and Chase. Although they break up, he continues having feelings for her. Chase is played by Stephen Colletti, an actor also known for his appearances in another sports show, Hit the Floor.
Over the course of the show which ran for nine seasons, there were also a host of other recurring characters such as Jake Jagielski and Fergie Thompson. The characters above, however, represent the core characters that make up the largest plot lines from One Tree Hill. The show was definitely one that was worth all the acclaim and plaudits it received as a teen drama and young adult series.
More than a decade on from its original airing, many viewers have since been hopeful that a reboot or spin-off may yet happen. Regardless of whether this pans out, the original show was still one that was well worth the watch. If binging is your thing, One Tree Hill is one of those shows that could easily become your new favorite show for this purpose. Since it's available to stream on platforms like Hulu Plus, HBO Max, and Prime Video, if you haven't already, why not take the plunge and see why this great show captured the hearts of so many people in its heyday.
One of the show's appeal to a contemporary audience may be found in the fact that, despite it celebrating masculinity through its sports angles, the show also provided a nuanced and progressive view of the relationships and interplay between female characters that gave them the kind of depth that went beyond typical teen clichés. To further entice you down the One Tree Hill path, here's an extract from what Zoya Patel of The Guardian recently had to say about the show:
"But even more compelling are the friendships that form between the show's female characters. Where the women would ordinarily be pitted against each other while the male characters get the real story, the girls at Tree Hill High are complex and aren't just competing for attention from the boys. Of course, there is a bit of that too, but it isn't the primary focus. Upon rewatching, I was quickly able to pinpoint what exactly about the show was hitting so well. I watched all of The OC not that long ago, and while I enjoyed the rush of nostalgia, I also remembered the way I felt as a teen when I did manage to sneak the occasional episode. Those rich, beautiful characters were so shiny and perfect, and their only problems were rich, beautiful people problems. One Tree Hill does something that only a few shows have ever managed: the teenagers are believable as teenagers. Where The OC had its teens hanging out on yachts, heading to clubs, and crying over their father's failed money-laundering attempts, the teens in One Tree Hill live ordinary small-town lives, with working parents, daggy clothes and after-school catch ups on the local basketball court."