Editor's Note: The following contains minor spoilers from Season 3 Episode 6 of The Mandalorian.With only one episode left before Season 3 of The Mandalorian, there's much to discuss about Din Djarin's (Pedro Pascal/Brendan Wayne/Lateef Crowder) and Bo-Katan Kryze's (Katee Sackhoff) mission to retake Mandalore. Some of us miss the old The Mandalorian episodic structure, while others are just happy to see their favorite animated characters debut in live-action. However, one of the weirdest takes circling around is that Season 3 of The Mandalorian proves Star Wars is no longer just for nerds, as Disney is trying to profit instead of catering to hardcore fans who know obscure lore by heart. Specifically, some people seem to take issue with Jack Black and Lizzo's cameos in Episode 6, which would prove Lucasfilm was going mainstream with their nerd franchise. Well, we have some bad news for those people. Star Wars was always mainstream, as the release of 1977's Episode VI: A New Hope helped to create blockbuster culture as we know it.
Star Wars Practically Created the Blockbuster Culture
By now, we all know the story. George Lucas came up with Star Wars as a standalone space adventure of epic proportions, and no one was too certain this quirky movie would turn a profit when it hit theaters. However, Star Wars became the biggest movie ever released in just a few months. It made $307 million at the domestic box office in 1977. If we want to adjust it for inflation, that will represent almost $1.5 billion. Again, this is only at the domestic box office, and not counting the movie's 1982 re-release when Lucas was getting ready to unveil the third chapter of an ever-growing franchise, 1983's Episode VI: Return of the Jedi.
The aftermath of Star Wars' release was exactly what you would expect it to be. The characters in Lucas' movie were absolutely everywhere, with Lucasfilm launching multiple lines of toys and signing up for partnerships with every company they could. Everyone wanted a slice of the Star Wars cake, which meant these supposed nerd characters were stamped in pizza boxes and candy wrappings. Star Wars became the most influential franchise in the whole world, and Lucasfilm realized they were sitting on a goldmine. From that moment on, every single Star Wars production was carefully designed to sell more toys, release more books, and make a lot of money with product partnerships. That's why every franchise installment features some cool-looking characters that don't really matter for the story but can help renew the company's collectible brands.
It's crazy to think Star Wars was just for nerds when every single movie in the "Skywalker Saga" hauled more than $1 billion at the international box office – without adjusting for inflation. Every. Single. One. Even the controversial The Rise of Skywalker managed to hit $1.2 billion. And at this point, it's worth remembering Rogue One: A Star Wars Story finished its run with $1.3 billion, and the only Lucasfilm failure so far has been Solo: A Star Wars Story, which only made $462 million. Then again, $462 million is more than most movies ever dream of getting at the box office. The nerds alone would never be able to sustain this kind of profit, and the reason why the Star Wars IP remains so valuable after more than four decades is that everyone knows it, watches it, and consumes it.
It's impossible to look at the numbers and think Star Wars was designed to be a niche franchise. It's even harder to say Disney has somewhat changed the Star Wars business to alienate nerds and cater to the masses. In fact, we could argue Disney has been doing the exact opposite with the Star Wars universe by making it harder for the average fan to follow.
RELATED: 'The Mandalorian' Season 3: Why Did the Armorer Tell Bo-Katan to Remove Her Helmet?
Disney's Reclaiming Star Wars Legends Is Actually a Nerd Move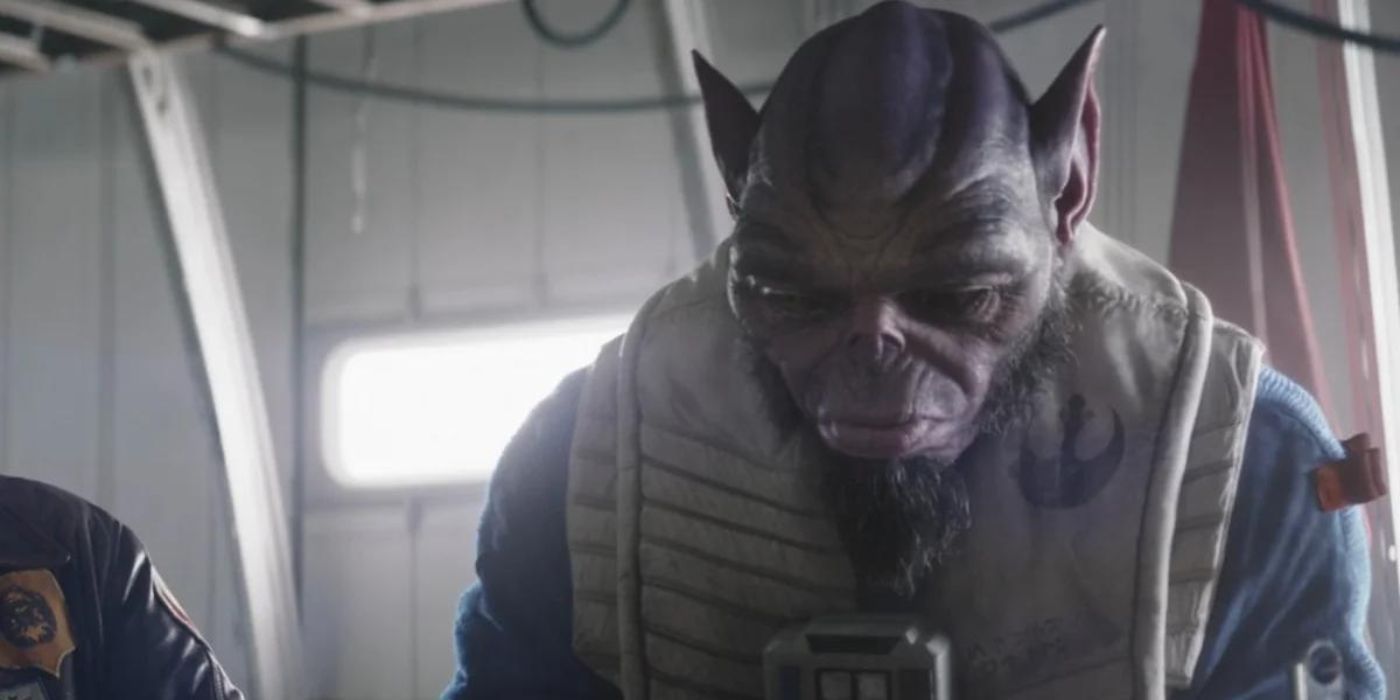 While the main movies, toys, and Star Wars products were always developed for mass consumption, there was indeed a niche area of the franchise claimed by the nerds. The many books, comic books, and even video games carrying the Star Wars name helped to expand the galaxy, introduce new characters, and create an intricate web of storylines only the most devoted fans could follow. Things got so complicated that after Disney bought Lucasfilm, the company decided to clean up canon and confine all these parallel stories to the Legends brand. That means everything that wasn't officially canon could be changed or reused by the people in charge of developing the next chapters of the franchise. This allowed Lucasfilm's creative team to take the franchise anywhere they wanted without risking canon contradictions.
While Disney's Legends treatment might have angered part of the fandom, we can't argue with its logic. If the average moviegoer needs to read half a dozen books to understand a movie, they just won't watch it. Some might say this is good since those "filthy casuals" would stay home. But if that happens, Star Wars will stop being profitable. And you know what happens with any IP that doesn't make money? It's buried by the Hollywood machine, sometimes to be reborn decades later, other times to vanish from memory completely. So all the nerds that enjoy Star Wars, this writer included, should actually be concerned about how Disney has been bringing more Legends elements into the canon, alienating part of the public.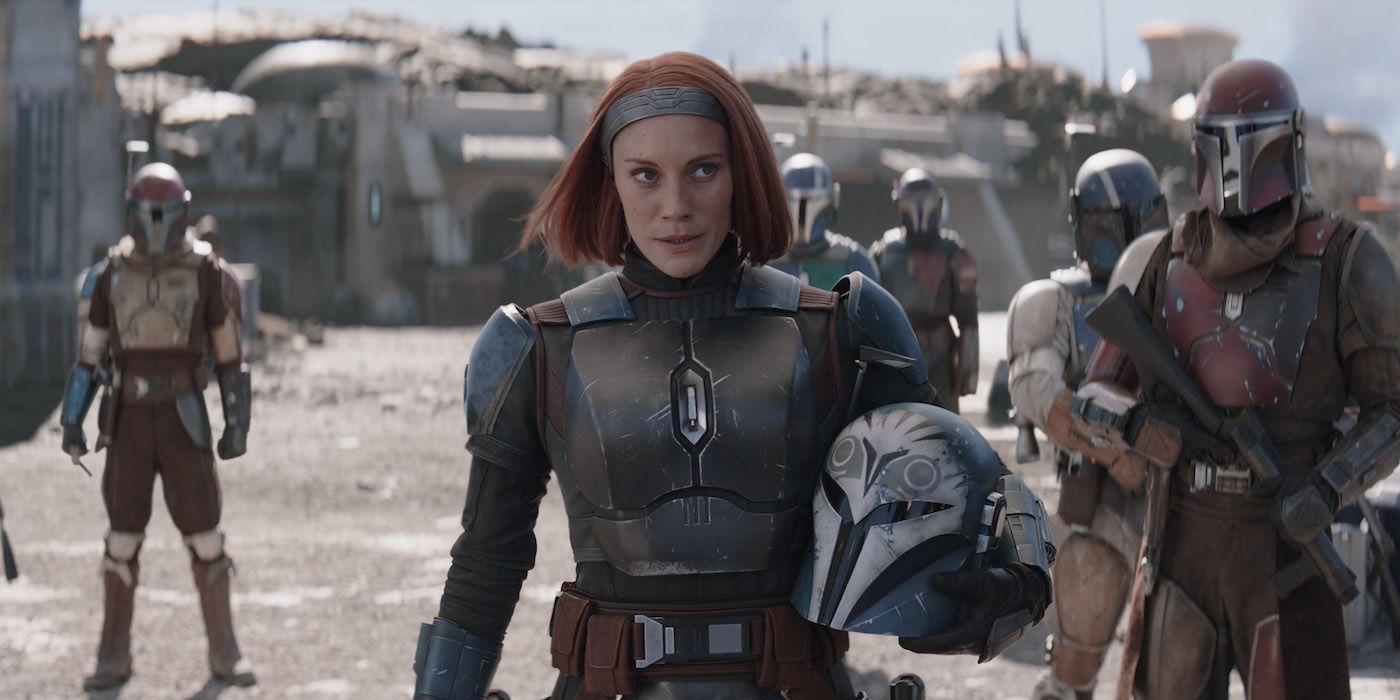 What turned The Mandalorian into one of the biggest Disney+ hits so far was that the show found the perfect balance between exploring the deep lore nerds love so much and offering an uncoupled adventure anyone could pick up without knowing almost nothing about the franchise. Unfortunately, the series' success led Disney to map out an interconnected franchise with multiple TV shows that frequently nod at each other and obscure characters and lore elements. Yes, cameos are cool, and there's nothing inherently wrong with setting up spinoffs and future storylines. However, when these nods at a larger universe become more important than the story being told, watching The Mandalorian and other Star Wars show starts to feel like homework, something we lore nerds adore, but most people are not willing to do.
If we look at another profitable Disney IP, the Marvel Cinematic Universe, maybe we can understand better the risks of appealing to nerds more than average spectators. Until the release of Avengers: Infinity War and Avengers: Endgame, there was a major storyline uniting every Marvel Studios production, but each subfranchise mostly worked by itself. Things have completely changed in Phase 4, as some TV shows and movies feel like they are 100% created to set up other things. As a result, Marvel Studios has been struggling with box office results and has been forced to rethink its production strategy to value quality instead of quantity. Star Wars, so far, has been walking a thin line between keep pushing content for the masses and demanding the audience to know minor details of the lore to understand what's going on. That's why accusing Disney of betraying nerds and dooming the franchise is preposterous. In fact, the loss of interest in Star Wars products might be explained by the opposite movement, as Disney seems determined to please nerds more than anyone else.
New episodes of The Mandalorian come to Disney+ every Wednesday.
Read More About 'The Mandalorian'