Here's a question: If your lumberjack husband (who has seemingly built your entire house out of finished wood) is going to be late to a fancy gala you're already dressed up for because he just needs to fell one more tree, would you help him? Here's another question: When your lumberjack husband (who has years of experience and should not be trusting an amateur with this) messes up and causes a tree to crush your arm, would you demand the prosthetic be made out of gold? If you answered "yes" to both, you're probably the prettiest girl in Alpeena County — and part of the ill-fated Quibi series 50 States of Fright. Though most of the urban legends and local folk tales portrayed on the show are pretty out there, there's one entry that stands out for all the wrong reasons: The Golden Arm. Starring Emmy-award winner Rachel Brosnahan (The Marvelous Mrs. Maisel), this segmented horror short from director Sam Raimi deserves to be remembered — even if it's only for its extreme silliness.
'The Golden Arm' — Quibi's Finest
In order to remember The Golden Arm, we must first remember Quibi. There was a time, back in 2020, where the rising popularity of short-form video content (such as that on TikTok) must have been reaching boardrooms. There's no other explanation for the idea behind Quibi: A mobile streaming network with original content, all chopped into "bite-sized" pieces. Imagine it. You could watch a movie, but instead of seeing the whole thing, you'd be forced to scroll through a feed in order to piece it together. (Yeah, we don't get it either. Couldn't you just hit pause?) Though the format was questionable from the start — and did shut down for good after only six months — the platform did manage to attract a lot of A-list talent. Shows included an adaptation of Most Dangerous Game, starring Liam Hemsworth and Christoph Waltz, Elba v. Block, in which star Idris Elba would battle professional driver Ken Block, and Flipped, in which Kaitlin Olsen and Will Forte's characters become house flippers for the cartel. (Insert question mark here.) With this in mind, it's not so surprising that Quibi managed to attract popular director Sam Raimi, of the Evil Dead series, to the platform. And, as any Raimi fan knows, he tends to swing for the fences. The Golden Arm was being forged.
RELATED: The Dead Speak! Roku Acquires Rights to All Quibi Shows to Stream
Can You Make It Out of Gold?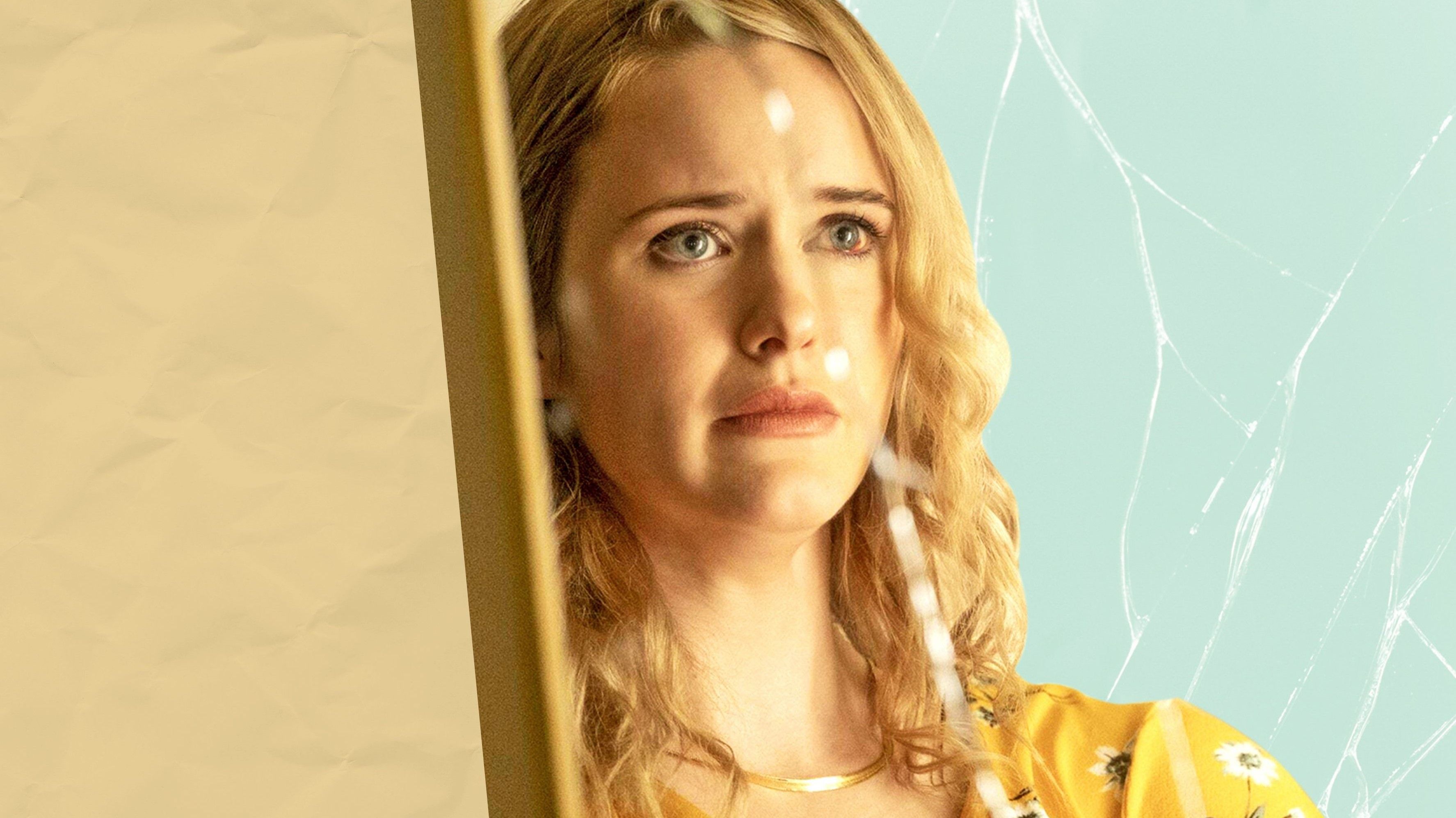 Folk tales are often ridiculous-sounding, heightened by years of word-of-mouth whispering. Even so, it's a little hard to believe that the basis of The Golden Arm is indeed a real tall tale. According to a Library of Congress blog, however, the story is in fact hundreds of years old and has been told in many communities. (You may remember one variation from your childhood volume of Scary Stories to Tell in The Dark.) In essence, it goes like this: Someone knows that a valuable item is buried with a dead person. They decide to steal the item, and are then haunted by the dead — who demand their prized object back. Raimi's iteration uses the classic golden arm, setting the story in a strange, timeless version of Michigan.
Dave (Travis Fimmel) is a dedicated craftsman, the kind of rural guy who rides a tractor down the road to see his best girl, Heather (Brosnahan). But if there's one thing he likes more than her, it's wood. Determined to constantly lumberjack, Dave convinces his partner to help him fell a massive tree just hours before an event they're due to attend. Unsurprisingly, the tree falls — and, in a surprisingly gory spray of blood and viscera, takes Heather's arm. Never mind the fact that this all could have been avoided by waiting one calendar day for more building materials, Dave is forced to chop Heather's arm free. Guilt drives him to create — somehow, as he works with wood — a golden prosthetic, despite the fact that he can barely afford it. All is well for a while. And then, as the seasons change, Heather grows sick. "The tests have come in," the doctor tells her solemnly. "It is pulmonary gold disease." (Aside from this, it doesn't appear real.) As it turns out, the golden arm is now giving Heather a golden disease by absorbing through her skin. (Why doesn't her gold jewelry do that?) With her dying breaths, she gasps the best line of the short: "When I die, bury me with my golden arm!" We're not sure why she couldn't switch to pyrite. As the story winds down, however, we're treated to a decidedly effective ending.
Fimmel's performance is pretty solid — he stares out in disbelieving terror from beneath a blanket, clutching the grave-robbed arm — and Brosnahan plays a great zombie. When she kills Dave, it's legitimately shocking, even if we know how it'll end. Some of Raimi's signature camera tricks are employed as well, making for a fun and surprisingly scary final showdown. Despite the all-out goofiness of The Golden Arm, some bright spots still shine through.
'The Golden Arm' Is Definitely Camp!
No matter how you feel about the quality of The Golden Arm — and there are definitely legitimate critiques, including its handling of disability — you've got to admit it's funny. Whether you're enjoying the classic Sam Raimi blood spatter or laughing at some of the more out-there moments (at one point, a child comes up to Heather and asks her if she's a princess), The Golden Arm has a little something for everyone. Brosnahan herself has even chimed in, telling Collider in 2020 that she felt the short film was classic camp material. The public just didn't get the joke. "You fall in love with the man instantly," Brosnahan said of Raimi. "The passion that he has for this practical horror, which is not necessarily a genre that I would have been attracted to, is infectious. It's so exciting. And it was like that on set. It was one of the most fun experiences I ever had." After a complete watch-through, you might agree.