Love at first sight is obviously a great movie trope. Who doesn't enjoy seeing two people connect immediately and have no doubts about their compatibility and the future? But the reason these movies are so attractive is that that's not what normally happens. In reality, while people can love just as fiercely as in fiction, not everything is as easy.
The movies on this list delve into an embarrassing but very normal problem people all around the world face: issues with commitment. Whether is because of fear, caution, or previous bad experiences, most people have gone through moments where commitment scared them.
8
Betting on the Bride
In Betting on the Bride, Karissa Lee Staples stars as Melanie, a health fanatic who, after backing out of three engagements, has decided to give up on relationships and focus solely on her career. Of course, there wouldn't be a movie if she had gone her way. Shortly after making this important decision, Damon walks into her life. This man is a bachelor who has no interest in settling down. In fact, he mocks everyone in his life who is interested in the family way, convinced that it's actually easy to be a husband and a father. That's why he gets into a complex bet, thinking it'll be a piece of cake. His boss challenges him to find a woman, seduce her, and get her to accept a marriage proposal in 30 days. He drags Melanie into this game, which only gets more complicated when they both realize they have developed genuine feelings toward each other despite their better judgment. And of course, once Melanie finds out Damon was initially only dating her because of a bet, things take a turn for the worse. This movie from 2017 did not do very well critically or commercially, but it is the perfect example of different commitment issues within a relationship.
While most people don't plan their wedding through bets, this story about a woman who has fallen in love too many times only to back out and a man who is completely opposed to the idea shows the kind of internal dilemma that torments people who are in more conventional relationships on a daily basis.
7
It's Complicated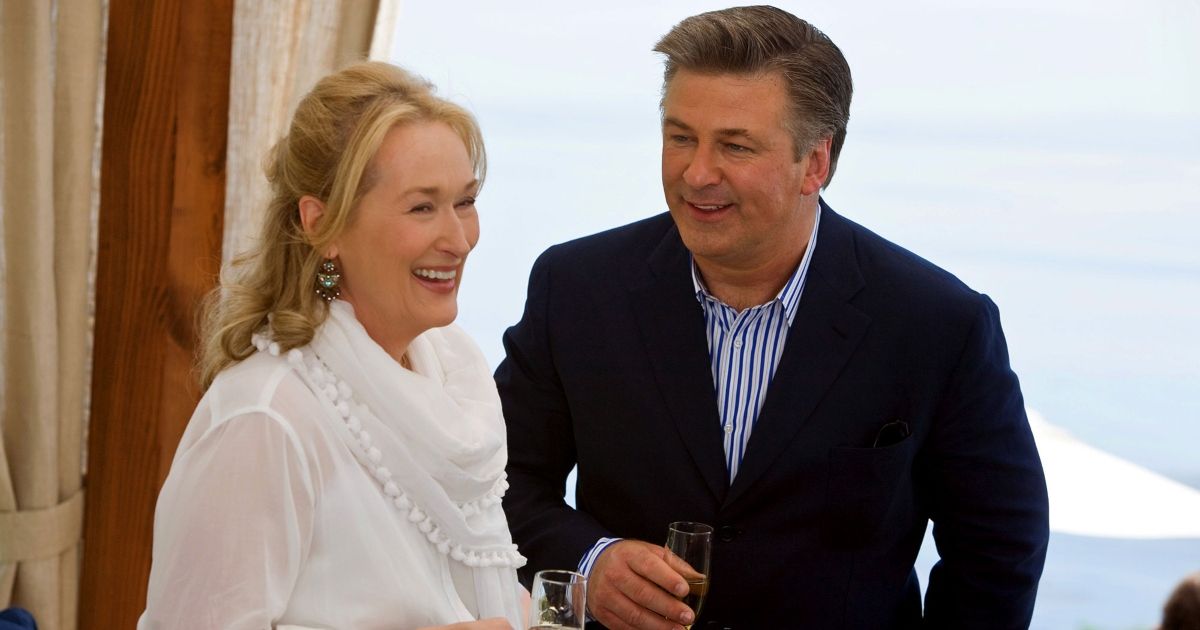 Before diving into the plot, viewers should know that Meryl Streep and Alec Baldwin star in It's Complicated. That alone should be reason enough to watch it. They play Jane and Jake, a divorced couple who has come a long way since their unsavory divorce. Jake is married to another woman (with whom he cheated on Jane) and trying to have a kid. Jane's career is really taking off, and she's met a wonderful man who is redecorating her home. Really, there should be no hard feelings or strings between them. But one night after traveling out of town for their son's graduation, they get drunk and sleep together, eventually starting a new affair.
Throughout the film, it becomes obvious that Jake is not ready for the life he's signing up for with his new, much younger wife. And clearly, Jane is still not completely healed from her divorce and won't allow herself to trust a new person.
6
Silver Linings Playbook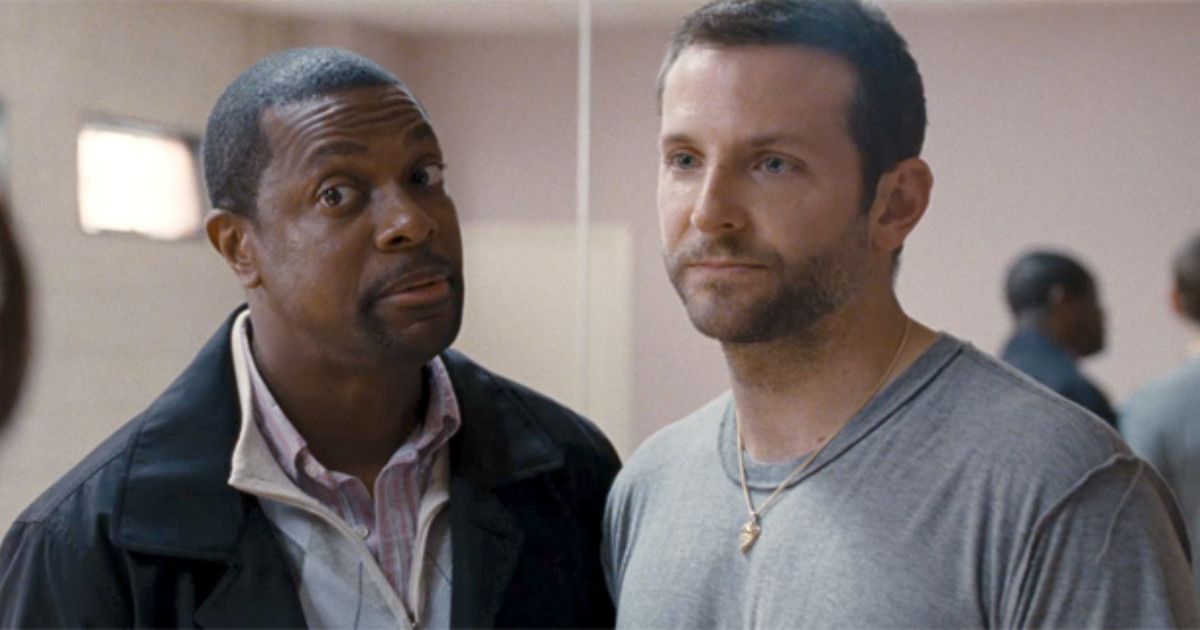 Sometimes commitment issues stem from much deeper problems than just getting cold feet before big changes in life. Silver Linings Playbook, starring Bradley Cooper and Jennifer Lawrence, follows the story of Pat, a man who was diagnosed with bipolar disorder after a violent episode where he attacked the love of his life's ex. He spent 8 months in a mental health facility before going back to live with his parents. He finds rejoining society difficult, and relationships even harder, which is why meeting Tiffany is so good for him. She has dealt with her own mental health issues and can understand where Pat is coming from.
They become quite close and, although their relationship is not always easy to navigate, they find comfort and support in each other and discover that achieving their self-improvement goals becomes easier working together. And who knows, maybe forming a bond with someone is not always bad news if you learn to heal yourself first.
5
No Strings Attached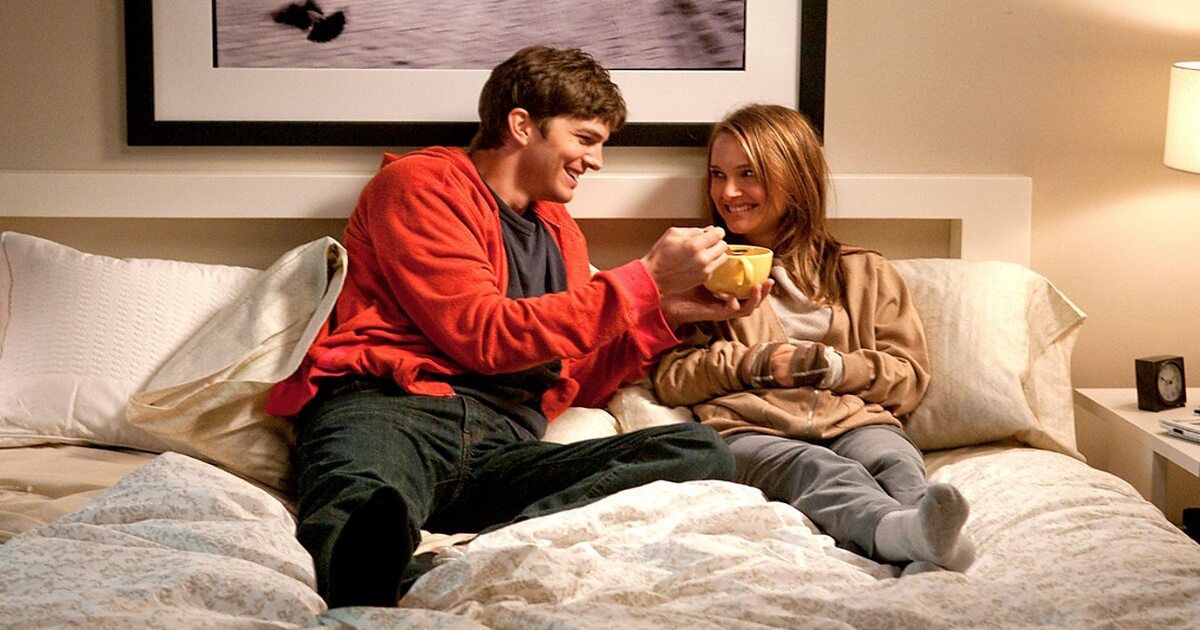 No Strings Attached has become a classic, no doubt about that. Starring Ashton Kutcher and Natalie Portman, it's become a cautionary tale about casual relationships and ignoring true feelings for fear of change. Adam and Emma are friends, but not very close. They met when they were young and occasionally kept in touch and met up to catch up, but their relationship wasn't too deep.
RELATED: 11 Films About Toxic Relationships That Are So Relatable
It's when Adam calls Emma while drunk and heartbroken that things change. The two of them start a purely sexual relationship, but things gradually change when Adam develops feelings for her. He quickly realizes that he can't continue being just friends with benefits and confesses his feelings, so they go their separate ways. That is, until Emma comes to terms with what Adam really means to her and realizes it doesn't make sense to turn her back on something good out of fear.
4
Your Place or Mine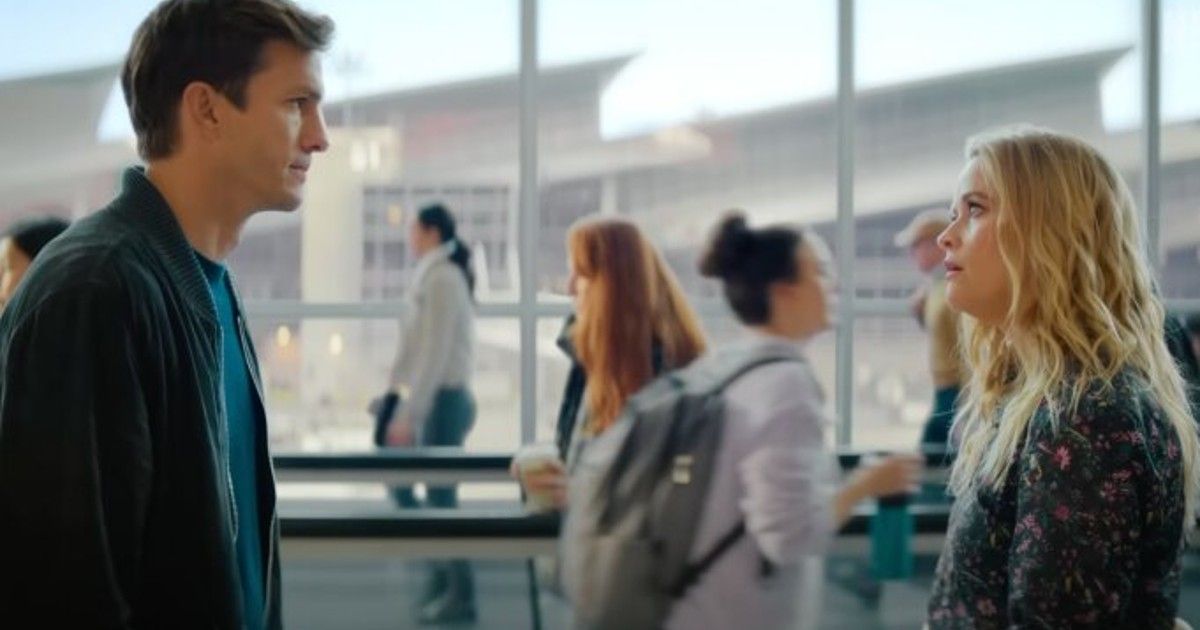 Your Place or Mine only came out this year, but with Ashton Kutcher and Reese Witherspoon starring in it, how could it be anything other than great? Debbie and Peter met when they were young and hooked up once, but decided against a relationship at the time. Instead, they became best friends, and for years they lived parallel lives while still maintaining a healthy friendship. They both go on to have meaningful relationships that eventually come to an end and that's when their platonic love changes completely. Debbie needs to travel for work and Peter offers to take care of her son, Jack. Throughout this time they discover new sides of each other, and as Peter bonds with Jack, the fact that they are perfect together becomes too obvious. Unfortunately, Debbie is unsure about it, as going from best friends to lovers is a huge chance, so it's up to Peter to convince her to give them a chance.
3
Rumor Has It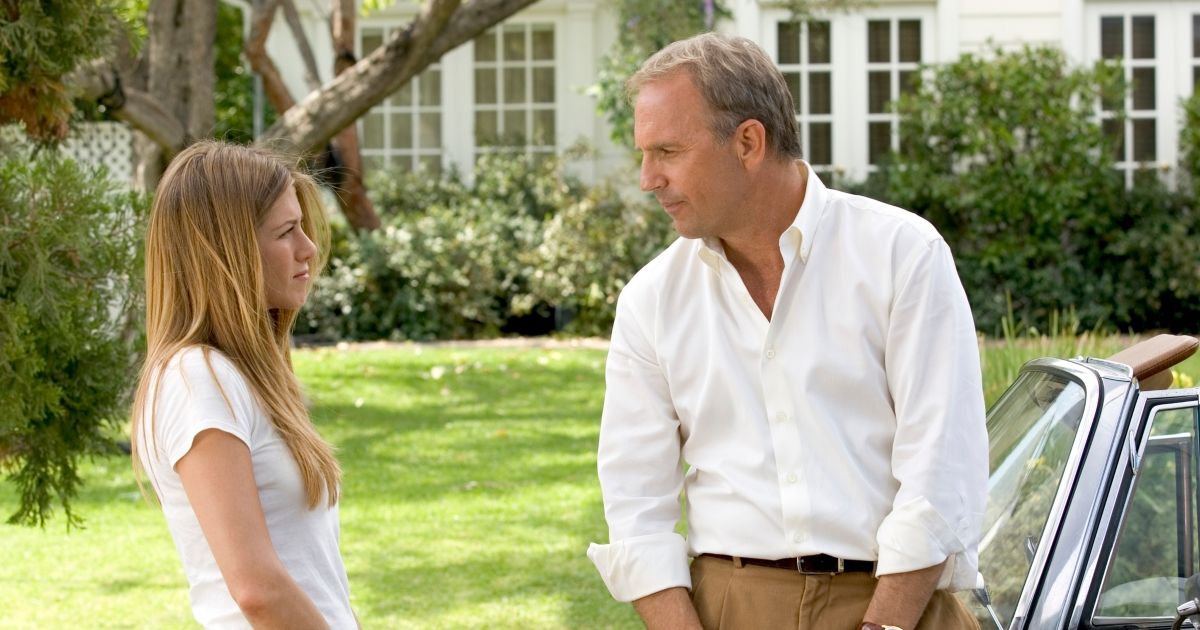 Yet another movie about A-list actors with commitment issues. Rumor Has It follows Sarah (Jennifer Aniston), a young woman who is engaged to Jeff (Mark Ruffalo). They're in love, but while at her sister's wedding, she finds herself unsure of her decision. As she shares her doubts with her grandmother she stumbles upon a family secret: her mother ran away with another man named Beau (Kevin Costner) for a short period of time, and when she does the math she realizes he could very well be her father.
RELATED: Movie Love Triangles, Ranked by Romance
She goes to find him and learns, to her horror, that the man didn't only have an affair with her mom. He also slept with her grandmother. It does give her some peace of mind to learn that Beau is sterile and therefore not her father, and while vulnerable with relief, she gets drunk and sleeps with him. They begin a short affair that almost breaks her engagement, but eventually, Sarah realizes she was using the family secrets as an excuse to act out instead of talking to her fiancé about her fears of commitment. Having come to this, Sarah does everything in her power to make her relationship with Jeff work.
2
Friends With Benefits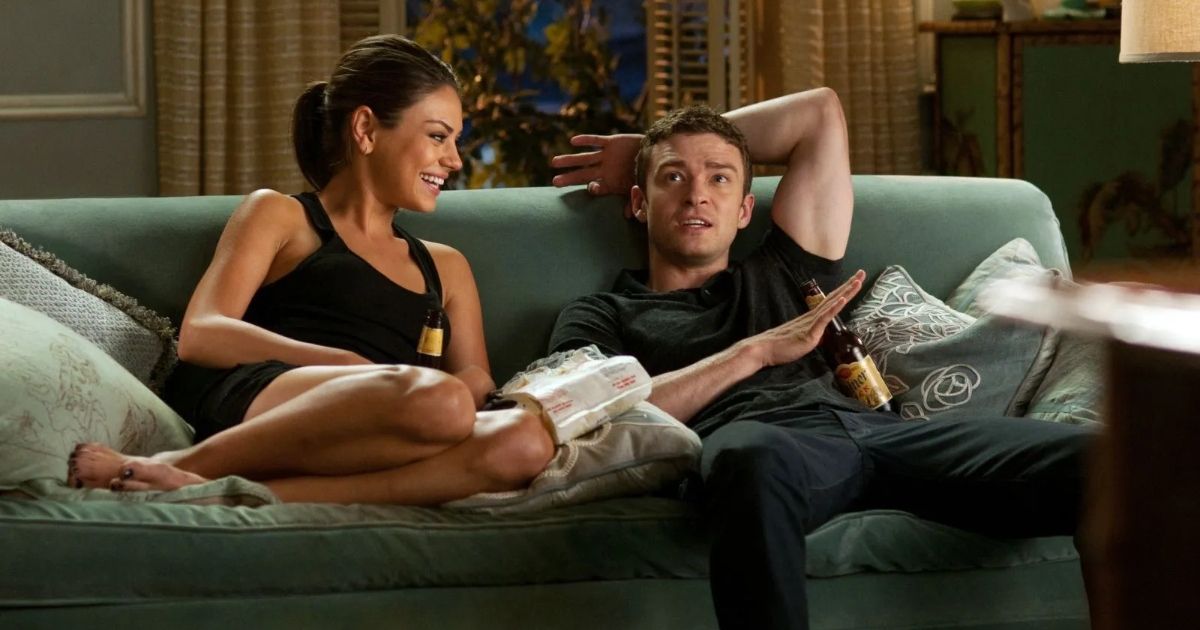 In Friends With Benefits, Mila Kunis' character Jamie is a headhunter who recruits Dylan (Justin Timberlake) for a position in GQ magazine. Despite initially only having a professional relationship, the two of them become good friends, until one night they decided they could also have sex without it affecting their friendship. It works for a while. They hook up on and off, stopping whenever either of them is in a relationship. The thing is, when they're both single, they practically act like a couple.
One time, at Dylan's family house, Jamie overhears him deny the fact that they were in a relationship adamantly, even going as far as to say that he would never date her. Understandably upset, she leaves the house and limits their relationship. Luckily, Dylan receives good advice from his father about not turning his back on true love despite doubts or fear.
1
The Ugly Truth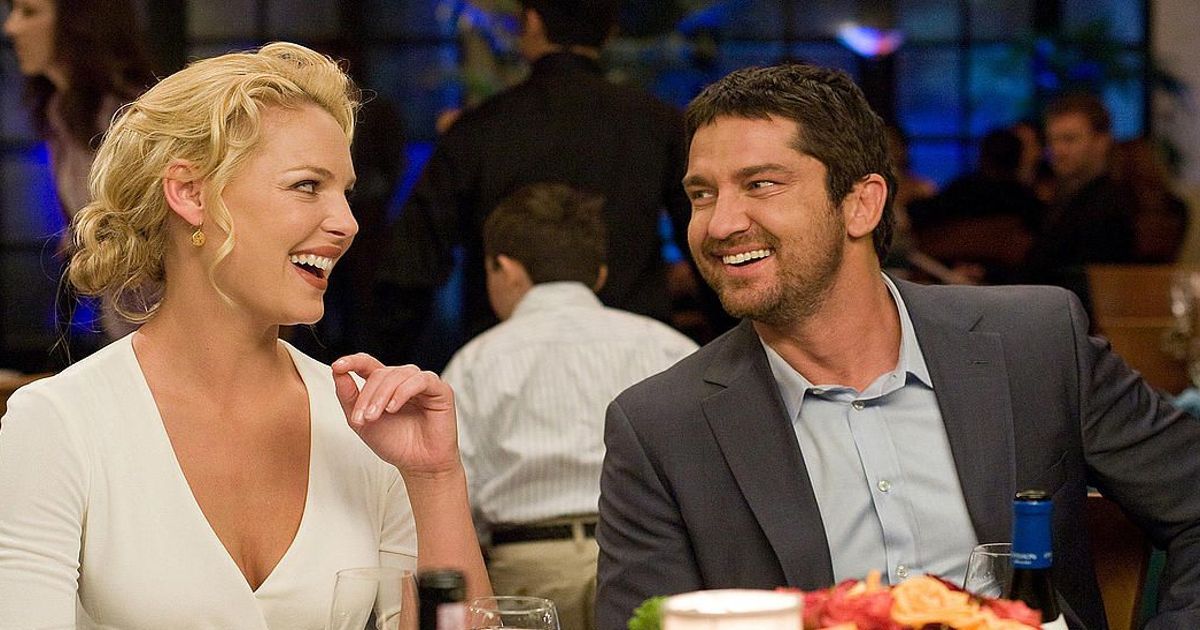 Katherine Heigl and Gerard Butler joined forces in The Ugly Truth, and while the movie wasn't particularly successful, it's certainly entertaining. Abby is a morning show producer who is facing a bad time in her career and, despite being a hopeless romantic, also in her love life. The TV station that broadcasts her show puts Mike, a cynical news producer he despises, on her show, in an attempt to improve her ratings, and the two of them simply don't get along. So, as a way to compromise, they make a bet. If Mike's cynic ways can help Abby get the man of her dreams, she would welcome him into her show with open arms. If his advice fails, he would leave him alone. As many readers can imagine, this plan does not have the desired effects.
As they grow closer, jealousy plagues them both, but they're still too stubborn to accept their feelings for each other. Particularly Dylan, who has never been one to easily accept romance. But life has a way of surprising everyone.