Editor's Note: The following contains spoilers for Ted Lasso Season 3 Episode 6.Season 3 has been an interesting road for Ted Lasso overall. The return of Ted Lasso has brought breakout moments for different players, such as Colin Hughes (Billy Harris), deepened dynamics between former rivals Jamie Tartt (Phil Dunster) and Roy Kent (Brett Goldstein), and introduced the mythic legend known as Zava (Maximilian Osinski). While the titular Ted (Jason Sudeikis) is struggling to find his fight and Rebecca Welton (Hannah Waddingham) is struggling with infertility, there's one character that is struggling to find her place this season– Keeley Jones (Juno Temple).
The mustached gaffer of AFC Richmond may have brought hope to the club, but it's Keeley Jones who brings sunshine to every room she walks into. In fact, her unwavering support and optimism rivals Ted's at times. Unlike Ted, at 5'2", she isn't one to back down from any fight. She's not afraid to sit and have hard, uncomfortable conversations with the people she cares about. Keeley has her own strength that draws the people in her life– and by extension, the audience– in.
Keeley has always been a boss lady, and now at the start of the season, she's the CEO of her own PR firm. Keeley is bringing her bright personality and unique perspective to a group of employees that don't know how to let loose. This, coupled with the news of her breakup with Roy, is a bold new chapter for Keeley. It's her opportunity to step out on her own in her fabulous stilettos and get a chance to see her outside the context of a relationship with a footballer. Because of this, it's sort of baffling to see Keeley struggle to find a place in the new season.
Keeley Experiences Growing Pains With Her New Business
As mentioned, Keeley Jones is learning how to effectively run her new PR firm. Whether it's company spending or the office culture, her bubbly personality constantly clashes with her strict CFO Barbara (Katy Wix). Outside the knowledge of Barbara's charming hobby of collecting snow globes, the two don't see eye-to-eye. Ted, too, struggled to relate with his new team, but managed to start cracking through the skepticism by a couple of episodes in. Half of the season has gone by and there has yet to be any progress made for Keeley to connect with Barbara and the rest of her staff.
This is further exacerbated after Keeley hires her friend, model Shandy Fine (Ambreen Razia). Shandy represents the life Keeley Jones once lived. When we first met Keeley in the Ted Lasso pilot, she was a successful model dating a football star. She drew attention to herself with her loud personality, not afraid to say something overly sexual, and could get what she wanted. Over the course of Season 1, Keeley starts to want something more for herself, not just going through the same cycle. Keeley sees an opportunity to pay it forward to her friend now that she's in a position of power. As a CEO struggling to connect her past and her present harmoniously, this is a compelling storyline for Keeley.
Unfortunately, this aspect of Keeley's narrative is currently falling flat because there doesn't seem to be a commitment to it. Keeley reunites with Shandy only to fire her a couple of episodes later. On the one hand, it's reasonable, and it's an important lesson for Keeley to learn what it means to be a responsible boss. However, it's the way that Shandy is demonized by vowing revenge and sabotaging her office with lamb poop. Unless Shandy is set to make a comeback in the back half of the season, her send-off feels incomplete and a missed opportunity for Keeley to have a resolution in this way.
RELATED: 'Ted Lasso' Season 3: Should Ted and Rebecca Be Together?
'Ted Lasso' Shouldn't Have Moved Keeley From One Relationship to Another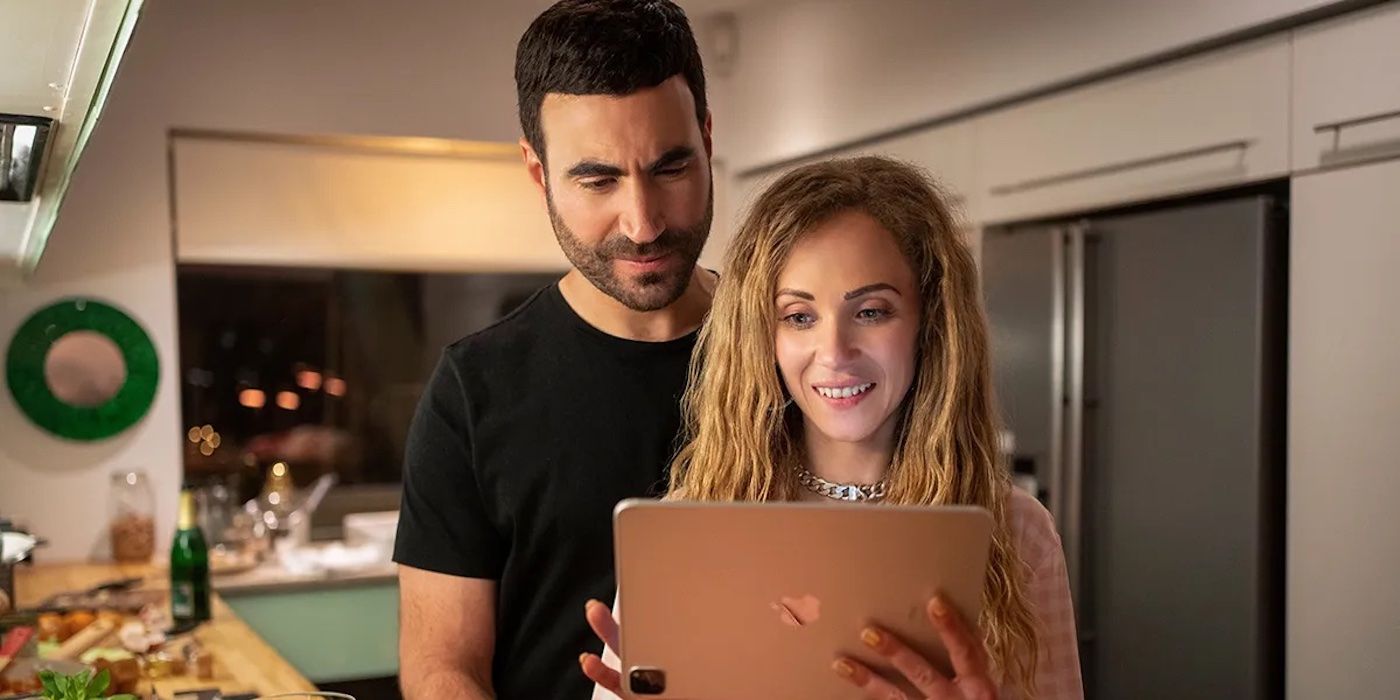 At the start of the season, Keeley Jones is single and not quite ready to mingle. After Roy and Keeley announce their breakup to Phoebe (Elodie Blomfield), Keeley is seen throughout the season looking longingly after her former boyfriend. She's also very protective of her other ex, Jamie, when Shandy asks about him. While at first it seems to suggest the season is setting up a love triangle between her and her exes, Ted Lasso switches focus to a new love interest for Keeley– her primary investor, Jack Danvers (Jodi Balfour). Jack is introduced during Episode 4 "Big Week" after she hands Keeley a tampon while in the bathroom. Once they meet in person, there's an instant spark between them. By the next episode "Signs," the two spend an evening cleaning up lamb poop and drinking vodka together, which leads to a steamy hookup in Keeley's office.
It has been suggested since Season 1 that Keeley is bisexual based on some of her suggestive jokes toward Rebecca. Based on the reactions of Roy, Jamie, and Rebecca in Episode 6's "Sunflowers", the people who know her best seem to already know and accept this about her. This type of representation is welcomed, especially since Ted Lasso is bringing more LGBT+ confirmation with Colin and Trent Crimm (James Lance). Unfortunately, it comes with the sting that Keeley has admitted she's not fully over her breakup with Roy. This type of hookup suggests something less permanent with Jack, subjecting Jack as an object of representation not a character to invest in. Speaking of investing, it's also repetitive to introduce another romantic relationship between someone and their superior, like Rebecca and star midfielder Sam Obisanya (Toheeb Jimoh) in Season 2. The power imbalance between Keeley and Jack has the potential to be more problematic than worthwhile.
Let the Light Shine on Keeley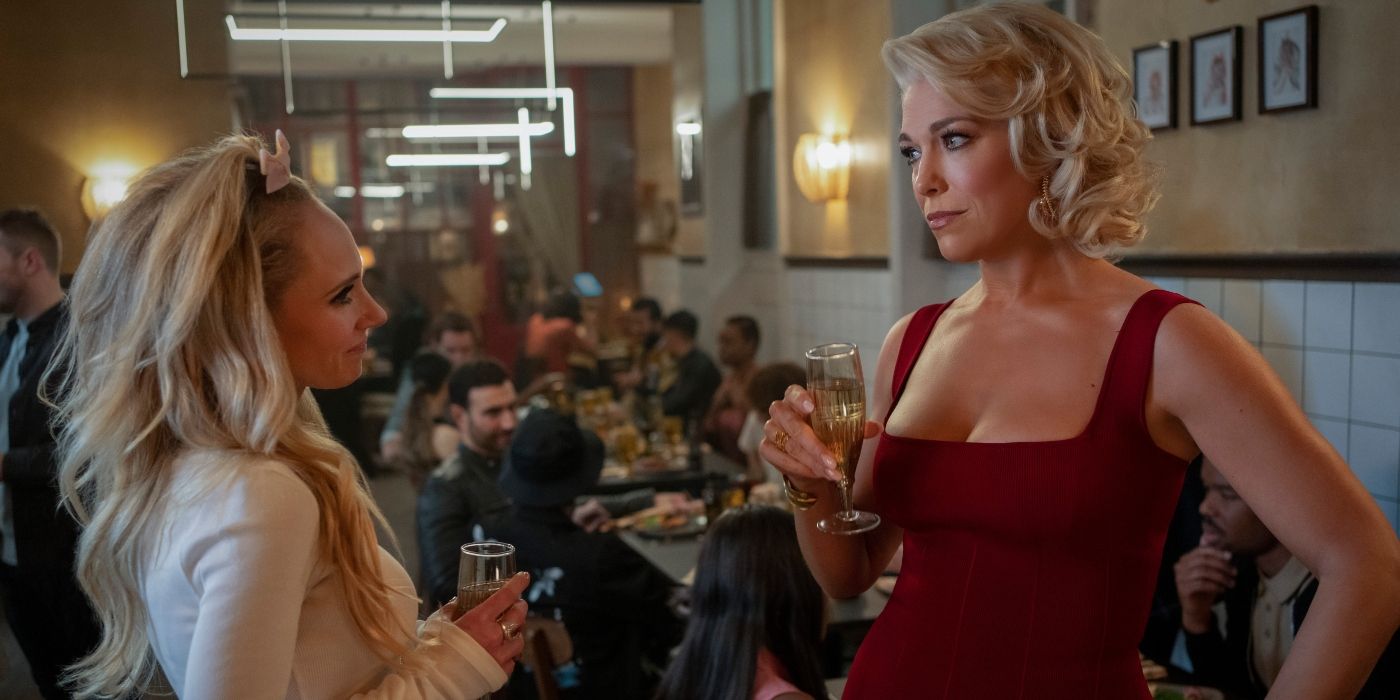 At the core, the problem comes down to this– audiences are getting a lot of scenes of Keeley involving other people and not enough character moments of just her. Instead of trusting Keeley to stand on her own and spend time with her alone, Season 3 keeps introducing more people around her to hold up. We're not getting the moments when it's just Keeley. Yes, work and recovering from a breakup are part of her story, but that's not just Keeley. Audiences have gotten moments alone with Ted, Rebecca, Roy, and even Coach Beard (Brendan Hunt) in his solo episode, "Beard After Dark." While the AFC Richmond team explores Amsterdam in "Sunflowers," Keeley jet sets off to Norway offscreen with Jack. For a series that excels when audiences get introspective with their characters, it's disappointing to see that not happen for a fan-favorite like Keeley Jones, especially if this is the last season.