The drama fever has hit an all-time high, and boy are we here for it. Ever since after the quarantine, K-dramas have become globally popular. They have tugged at heartstrings and taken over our screen with delightful characters and their gorgeous lives. There is just something utterly magical about these stories that make you want to wish for the same.
One of the most beloved K-drama tropes is the office romance. No workplace is complete without disgruntled employees, competition, an intimidating vice president, and unresolved romantic tension. When boy meets girl, the sparks fly in Styrofoam cup fits and casual Friday dress-downs. Every stolen glance, clever joke, and awkward stumble has a deeper resonance that it leads on.
Related: 15 Feel-Good Korean Dramas if You Need a Break from The Glory
These dramas know that romance blooms best against the backdrop of everyday life. By day, the characters navigate the ups and downs of their jobs, working out the dynamics and absurd office politics with humor and heart. After hours, they shed their capes and acknowledge their feeling for each other through beautiful intimate moments like long walks and sharing a bowl of ramyeon.
Some might call these stories unrealistic, but that's part of their charm. They allow us to break free from the grind and believe in magic for 16 or 20 episodes. In these dramas, true love doesn't wait for some dramatic, once-in-a-lifetime event; it builds slowly through trust and understanding and an unspoken bond that only grows stronger over time. So curl up with a cup of coffee, open your heart and prepare to swoon because K-dramas do romance like no other.
15
My Shy Boss
K-dramas have a habit of keeping things simple. And as the name suggests, this one is about a reserved, introverted boss. Eun Hwan Ki (Yeon Woo Jin) runs a public relations company, and although one would expect him to be extremely outgoing and confident, he is, in reality, very shy. Things take a U-turn when his company hires Chae Ro Woon (Park Hye Soo), a cheerful, extrovert, and highly spirited woman who wouldn't stop until she brings out the real Hwan-Ki. Filled with heartwarming visuals and a slow build-up that leads to a grand confession, My Shy Boss is the perfect drama if you are a fan of the opposites-attract trope mixed with an enticing and swoon-worthy office romance.
14
Start-Up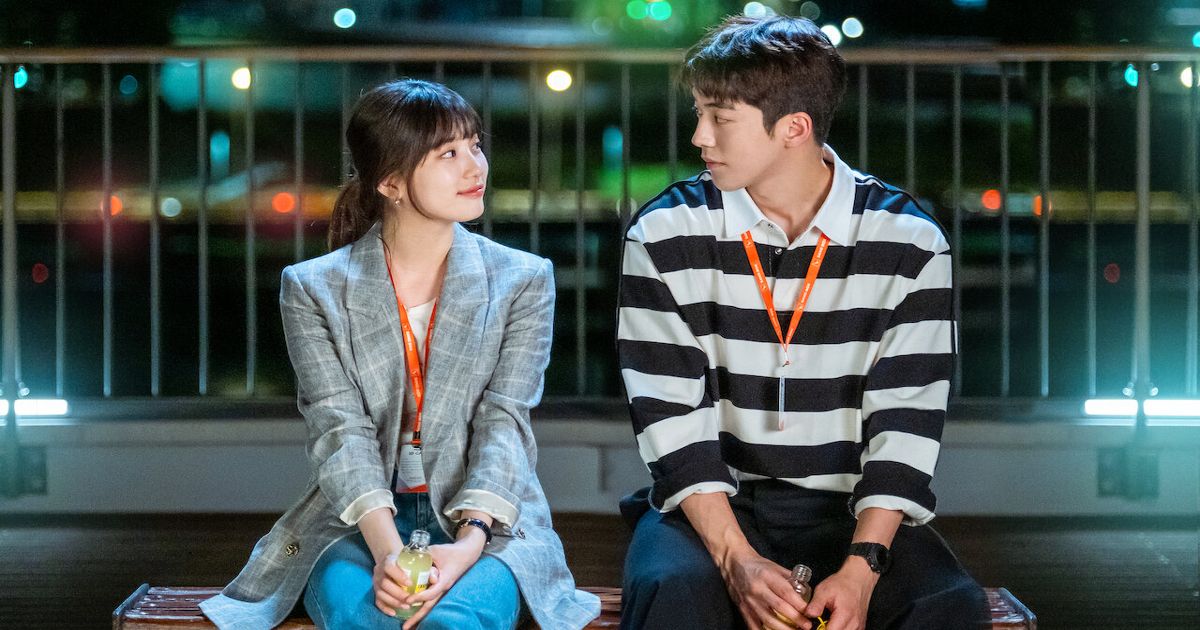 Start-Up takes a renegade approach towards the trope and leaves you rather torn because of all the emotions it hurls at you. Starring an all-star cast made of Nam Joo Hyuk, Kim Seon Ho, and Bae Suzy, the drama follows Seo Dal Mi, a young and ambitious woman who comes from nothing but dreams of becoming Korea's Steve Jobs by working her way into winning the country's largest tech competition. With two men by her side, she is not only crushed but fueled by the desire to prove herself. Nam Joo Hyuk plays Nam Do San, the male lead, a self-made man, and the founder of Samsan Tech, while Kim Seon Ho is a genius wealthy investor, a mentor to the team, and someone from Dal Mi's past who always got her back. As a K-drama suffering from a strong second-lead syndrome, Start-Up makes for a memorable romance.
13
Forecasting Love And Weather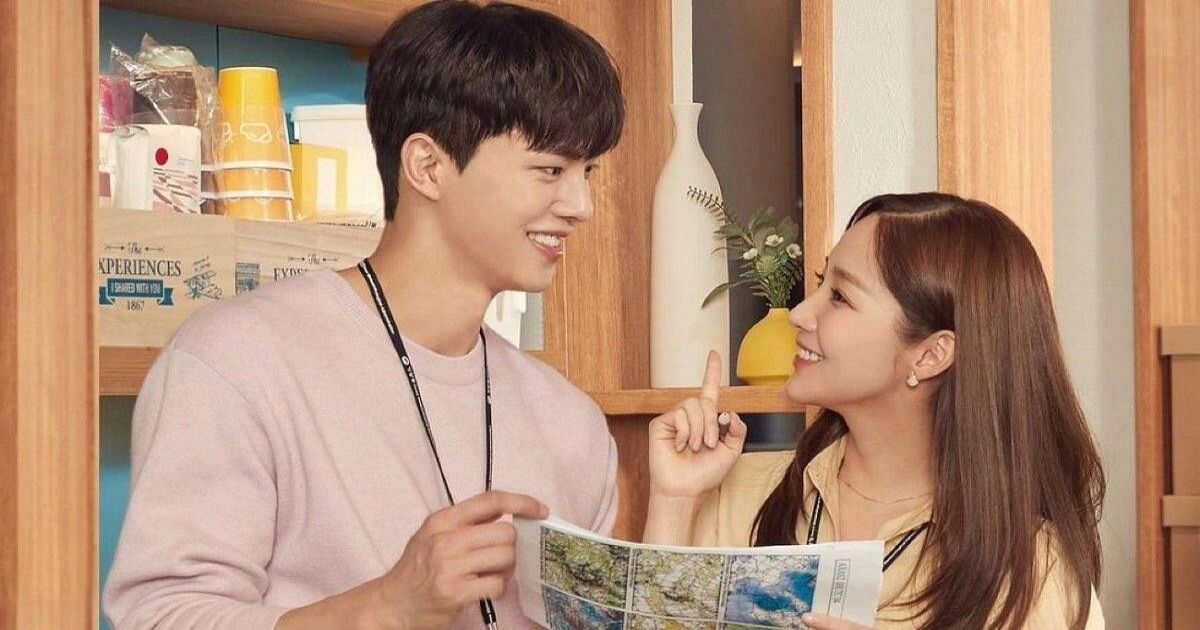 Forecasting Love And Weather came at a time when K-dramas had become a go-to for every comfort watch. Revolving around the office of a national weather service known as the South Korea Meteorological Administration, the story follows Jin Ha-Kyung, who has recently been appointed as the director of the company. She is careful and hard-working and always adheres to the rules. But when she is dealing with a carefree co-worker Lee Shi-woo, it gets somewhat odd to match her brilliant but revolting personality. The show hooks you from the start – with complex backstories, driven characters, and lots of drama. As the two leads try to muddle through life, their relationship, the weather, their past, and their honest mistakes, you will find yourself laughing, crying, and eventually squealing in excitement.
12
Romance is a Bonus Book
nNetflix"">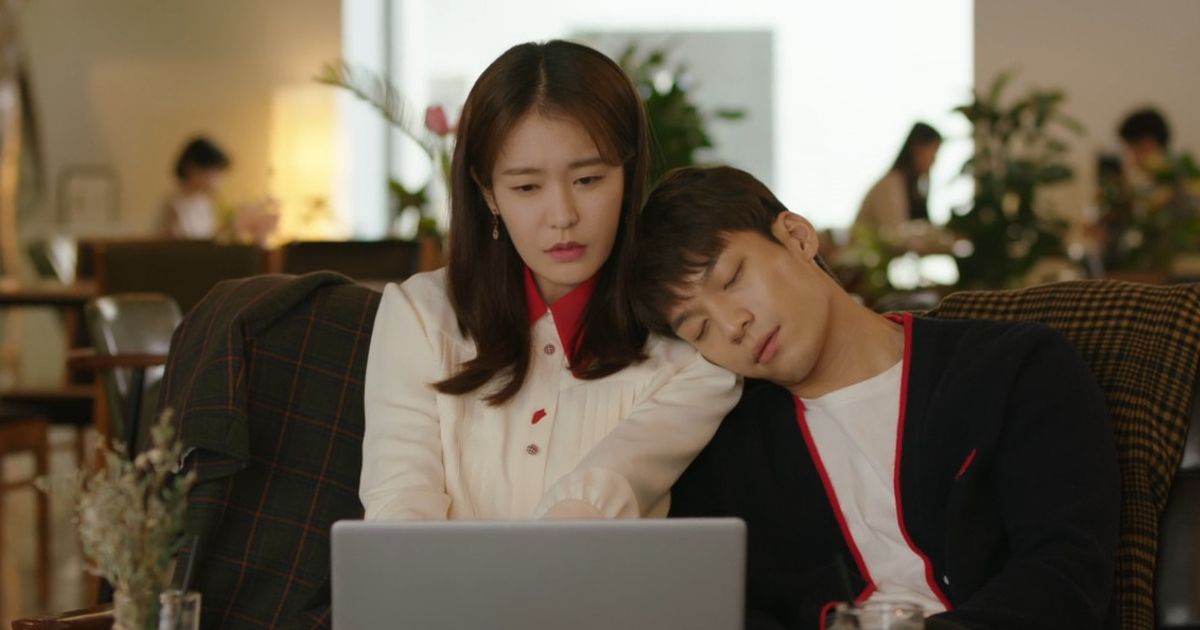 Cha Eun-ho has the perfect life. He is attractive, he is intelligent, and he is the youngest and the most successful editor-in-chief at his company. But there is just one thing – he has had an unrequited crush on his childhood best friend Kang Dan-yi fir as long as he can remember. Now divorced and desperately trying to raise a child on her own, Dan-yi is looking for a job. When she lands a job as a copywriter at Eun-ho's company, it's not exactly possible for him to keep the yearning away. A slow burn that drives you to the edge of your seets and makes you root for the leads, Romance is a Bonus Book is an interesting Noona-themed drama that questions age dynamics, addresses unresolved feelings, and has a delicate workplace situation.
11
Coffee Prince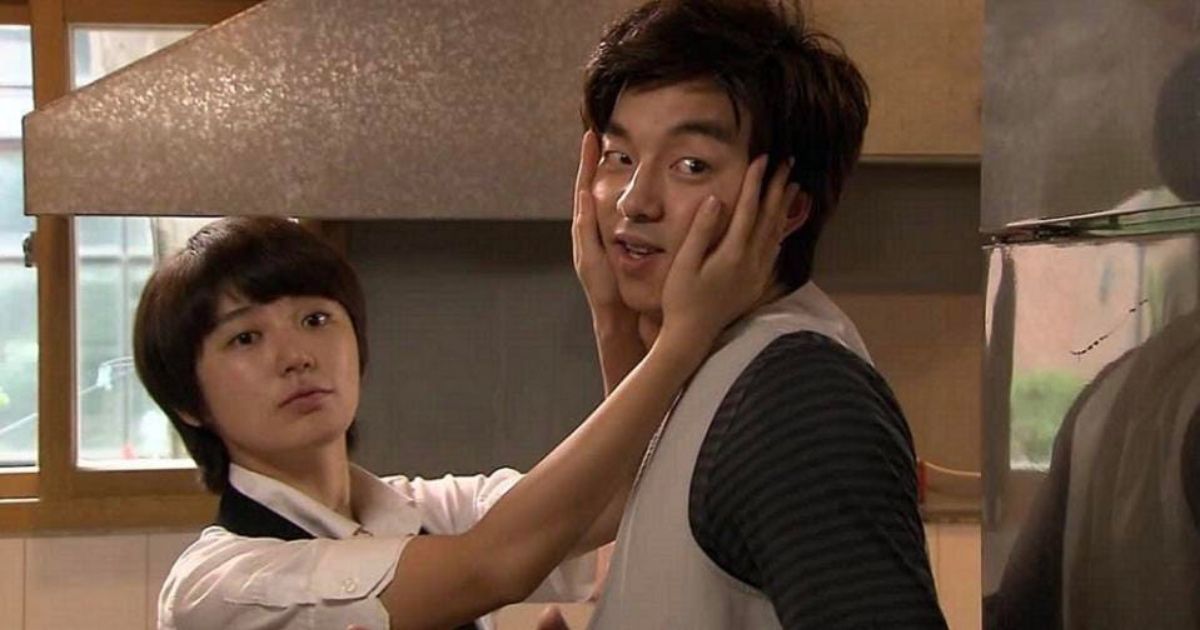 A slightly unconventional but highly captivating and utterly hilarious drama, Coffee Prince follows Go Eun Chan, a girl with a tomboy personality who is often mistaken for a man. When she gets a job as a delivery man at a coffee shop for the very reason, she decides to maintain the appearance and lie. Its all fun and games until its not. Complications arise when her boss, Choi Han-gyeol, falls in love with his so-called male employee. Eun Hyun Hye is natural and comfortable in her skin as she stumbles from one place to another and sincerely looks after her mother and sister. As for Gong Hyu, his acting range is on full display. Breaking boundaries and embracing economic differences, Coffee Prince makes for a gorgeous drama.
Related: 8 K-Dramas with Inspirational Women Leads You Need to Watch Next
10
She Would Never Know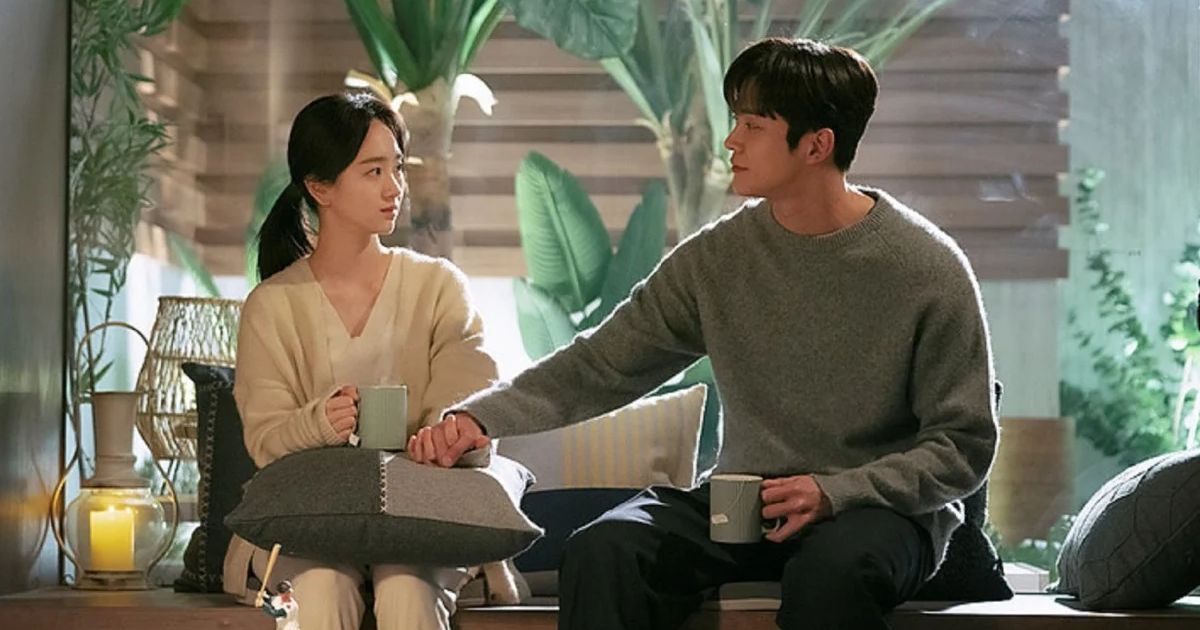 K-dramas are particularly loved for their love confessions and every tiny moment that leads up to them. And She Would Never Know pulls all the stops when it comes to clawing at your hopes and finally delivering. But first, some drama. Yoon Song Ah (Won Jin Ah) and Chae Hyun Seung (Rowoon) are two employees at a cosmetics company. Song Ah is the senior responsible for training the newcomer Hyun Seung. They spend a lot of time together at the office and naturally grow close. The day Hyun Seung finally decides to confront Song Ah, he finds out that her boyfriend is cheating on her. One thing leads to another and an epic love unfolds when Hyun Seung saves they day.
9
She Was Pretty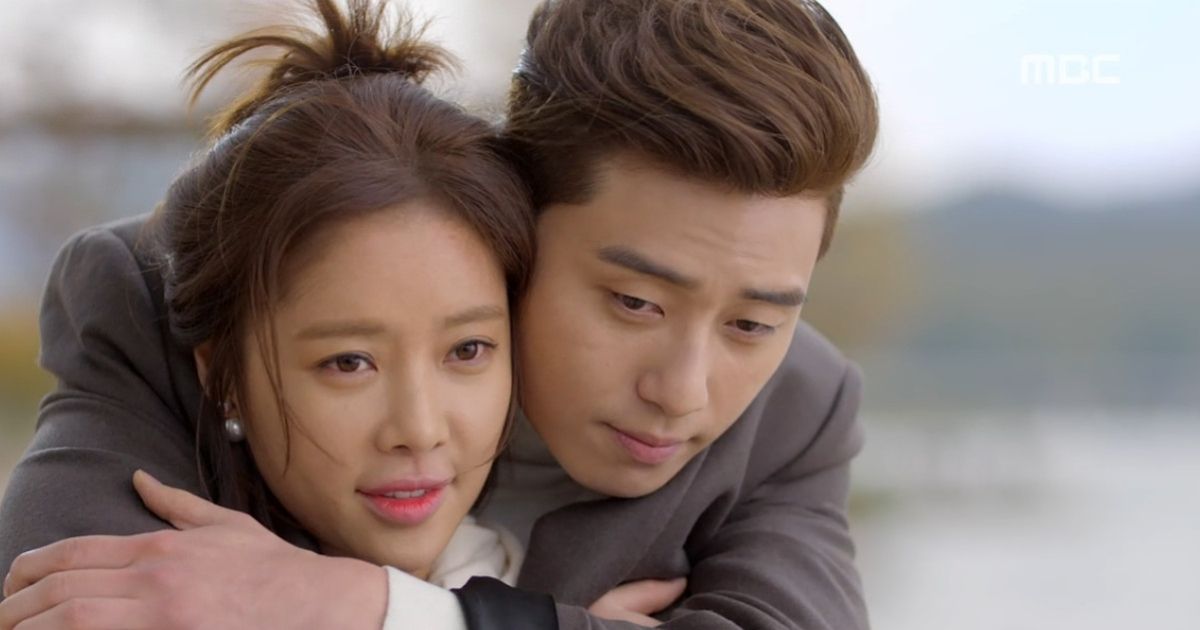 Park Seo-Joon is probably one of the coolest and most charming bosses a K-drama can have. Starring the one and only as Ji Sung-Joon and Hwang Jung Eum as Kim Hye Jin, She Was Pretty follows the two leads as childhood best friends who, after having spent most of their adulthood apart, decide to meet after fifteen years. However, Hye Jin suddenly panics and backs out and sends her stunning roommate instead. Later, Hye Jin begins working at the same company as Sung-Joon, where the boss openly criticizes her, unaware of who she is. For most part, the drama is beautifully funny, with the laughs coming from confusion of identities. But it leaves you hoping for the two to finally confront each other and live happily ever after.
8
How To Be Thirty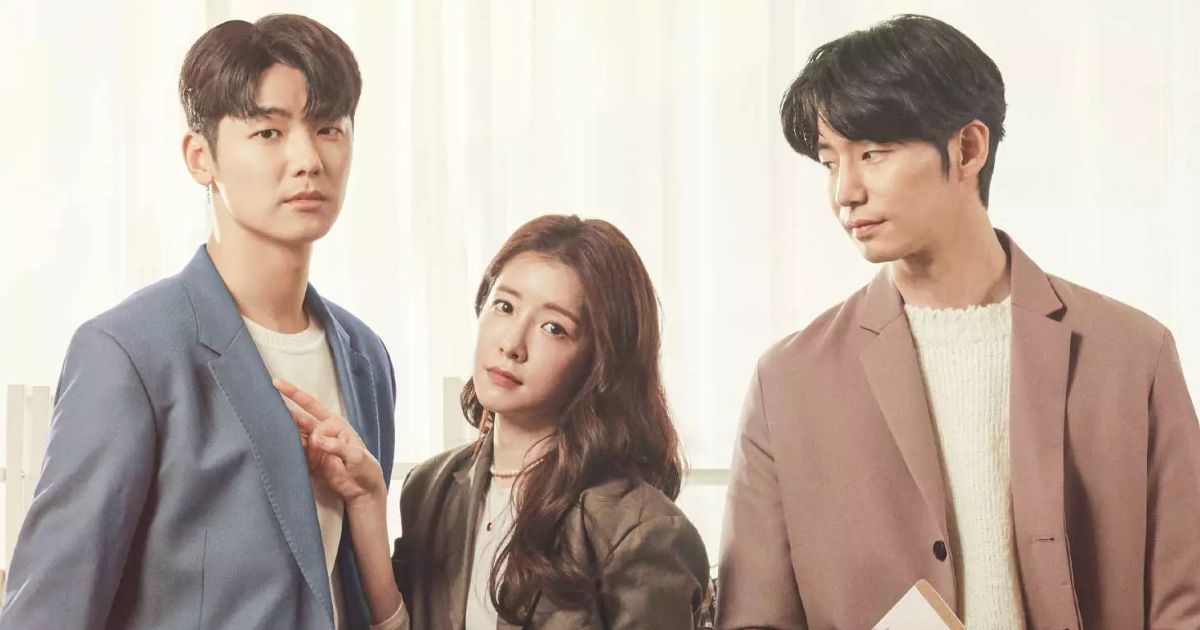 Seo Ji Won and Lee Seung Yoo grew up while being in love, but with the right person, the timing is always wrong. Years later, they cross paths again in the workplace. But this time, they do not hold back. How To Be Thirty stars Jung In-sun, Song Jae-rim, Cha Min-ji, Baek Sung-chul, and Kim Ji-sung as the main leads. The story isn't just about one couple they. At the centre are three independent, career-oriented women who are fiercely cruising through life and juggling work and relationships with ease. The episodes are of 20 minutes each, making for a smooth watch. Moreover, the portrayal of female friendship and men who are honest and straightforward instead of brooding and mysterious allows for a fresh perspective and an immersive experience, and not just for the thirty-year-olds.
7
Her Private Life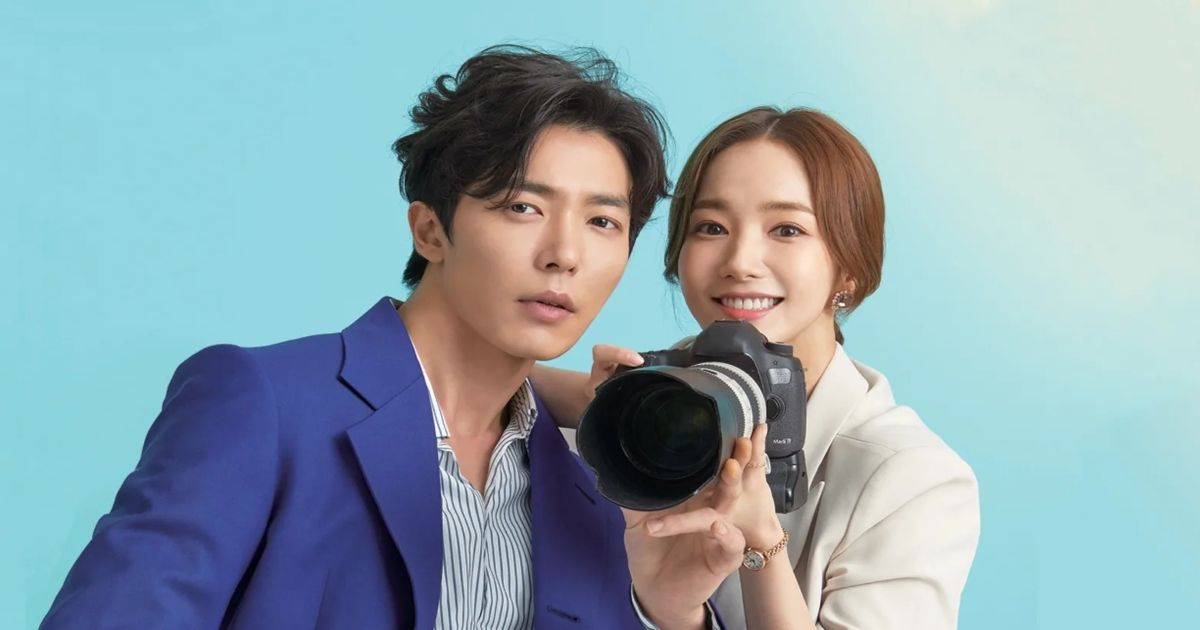 Boss women in their powersuits and their slicked back hair and flawless heels are hard not to fall for. Her Private Life features Park Min-young as Sung Deok Mi, a sophisticated and respectable art curator. But she is secretly a die-hard K-pop fan, and would faint if she ever had the chance to meet White Ocean's Cha Shi-an. As a turn of events, the museum she works at has a new boss, Ryan Gold (Kim Jae Wook). And while he wouldn't let anything come in the way of the museum's reputation, having Shi-an as a potential client could make things difficult. Deok Mi and Ryan start fake dating. As the cool and collected curator often clashes with the hot-headed cold-hearted boss, it is absolutely breathtaking to watch their romance unravel.
6
Touch Your Heart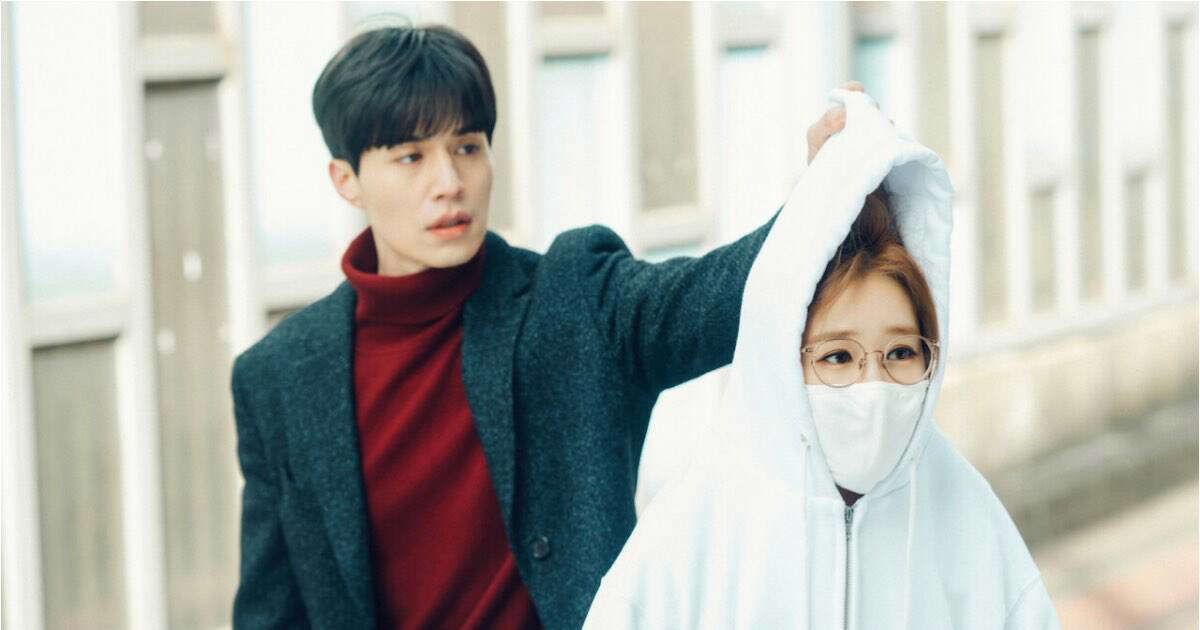 Oh Yoon Seo (Yoo In Na) was at the peak of her acting career when a scandal ruined everything and she was forced to step down. For two years, she couldn't star in a single project. But opportunity comes a-knocking when a screenwriter shows interest in hiring her as the lead. Desperate to rewrite her image, she jumps at the chance. The role, however, requires her to train under a lawyer. She reluctantly takes the job, and with Kwon Jung Rok (Lee Dong Wook) as her supervisor, she experiences emotions she did not know she harbored within her. An honest friendship turns into a blooming romance, ultimately staying true to its name, Touch Your Heart.
Related: The Soft Boy Craze: How K-Dramas Are Nurturing a New Aesthetic
5
Strong Woman Do Bong Soon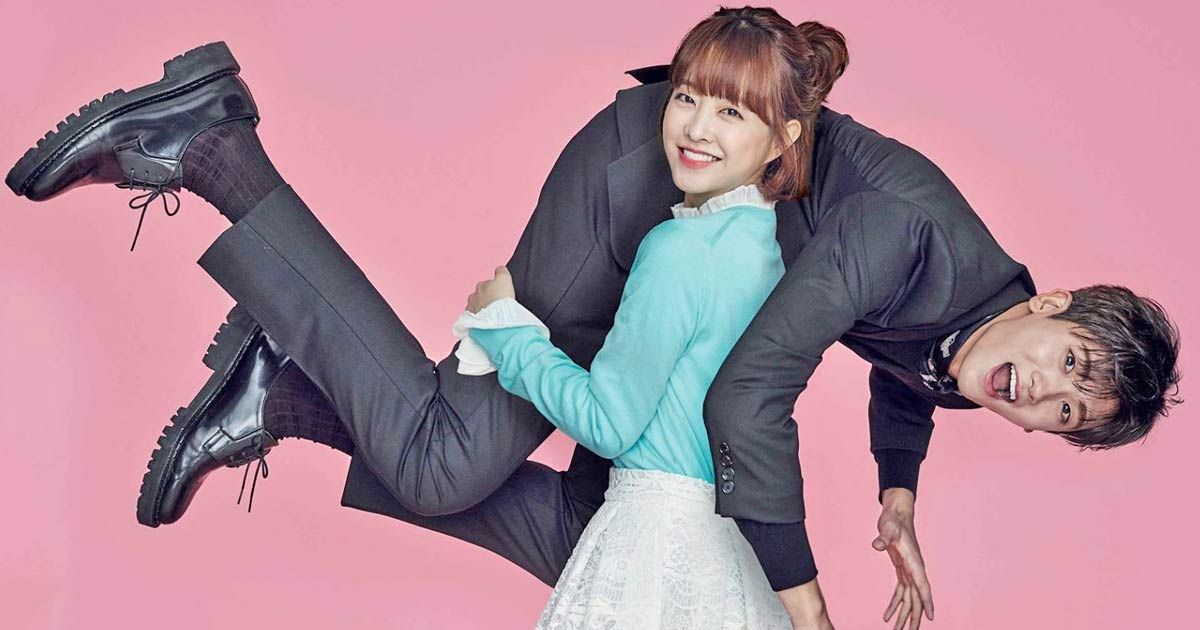 Strong Woman Do Bong Soon is a charming and hilarious K-drama that follows Do Bong-soon, a quirky girl with superhuman strength with aspirations that defy the norm. She wishes eagerly to develop her own game and star in it. On the other hand, Ahn Min Hyuk is a gaming company CEO looking to hire a bodyguard after receiving a number of threats. He offers the job to Bong Soon, and when they start working together, a lot happens. From fist fights to small-time kidnapping, from misunderstandings to pole dancing shenanigans, the pair leaves nothing behind as an adorable romance emerges. The show not only contains compelling supernatural elements but a driven female lead. All in all, a great binge-worthy drama.
4
What's Wrong With Secretary Kim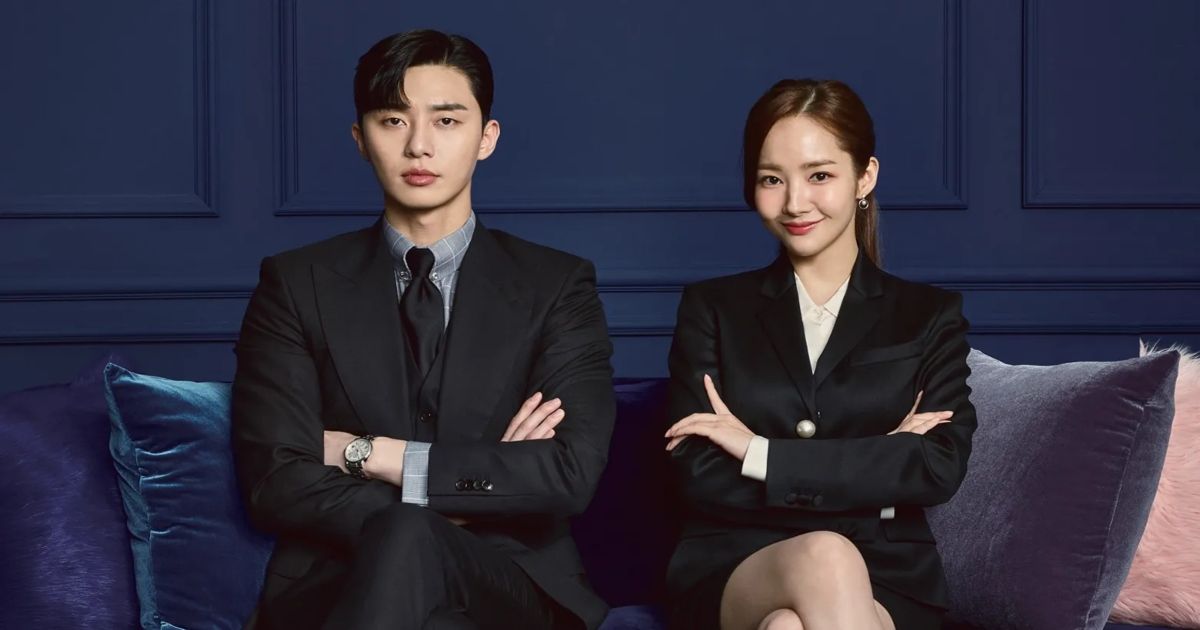 Park Seo-Joon returns as the magnificent and narcissistic CEO in What's Wrong With Secretary Kim. The drama follows Kim Mi So who has been a diligent secretary to Lee Young Joon. Her unparalleled skills have been acknowledged, yes, but her desire to branch out overpowers her current comfort and she hands in her resignation. Young Joon is as hurt as he is appalled. After all, why would someone ever want to quit on the handsome and intelligent vice chairman of a multinational corporation? As he tries to convince Mi So to stay, the pair induges in hilarious repartees, share mouth-watering food, and go on some of the most lavish dates. Needless to say, love blooms, and so does a change of heart. The show makes for an amazing workplace comedy with romance as an added bonus.
3
Suspicious Partner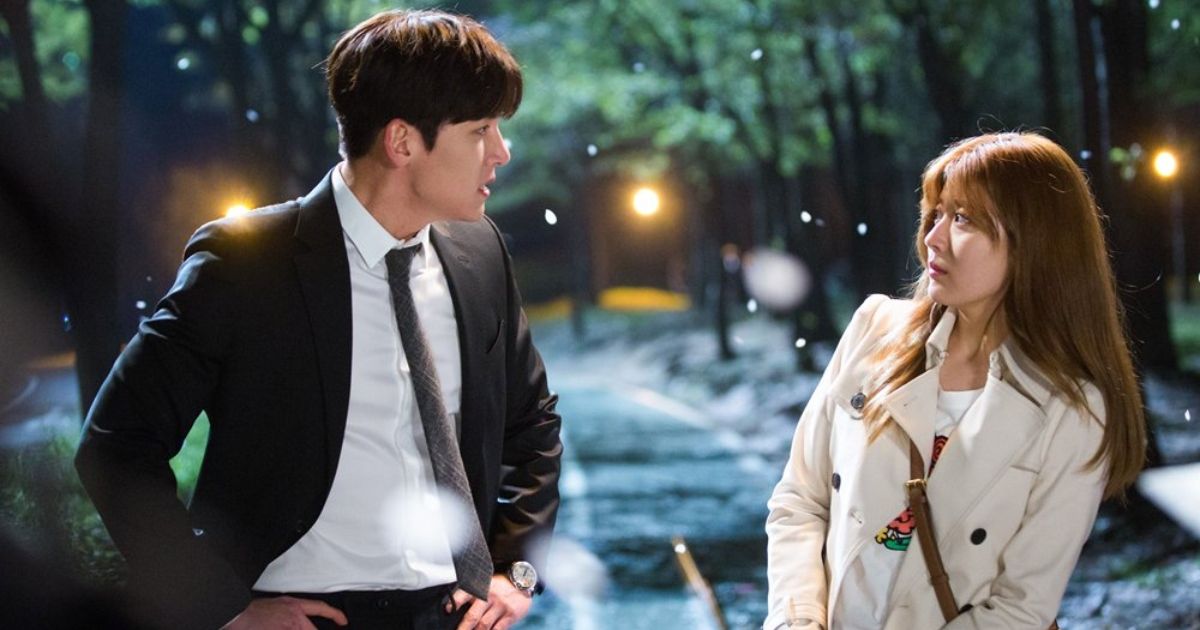 Office romances don't necessarily have to include long lost friends or CEOs. Suspicious Partner brings the intrigue of an action comedy and the thrill of legal drama into the trope. Starring Ji Chang-wook and Nam Ji-hyun, we follow the story of Noh Ji Wook, a prosecutor, and Eun Bong Hee, a prosecutor trainee, who work together to solve a murder case. When Bong Hee's past catches up to her, she suddenly becomes a suspect in the murder, and hangs on a thread, with Ji Wook's experience being the only thing that can save her. Apart from their blossoming relationship, the drama has a lot of compelling elements – scary corrupt officials, heavy action sequences, misunderstandings, and lighthearted jokes.
2
My Secret Romance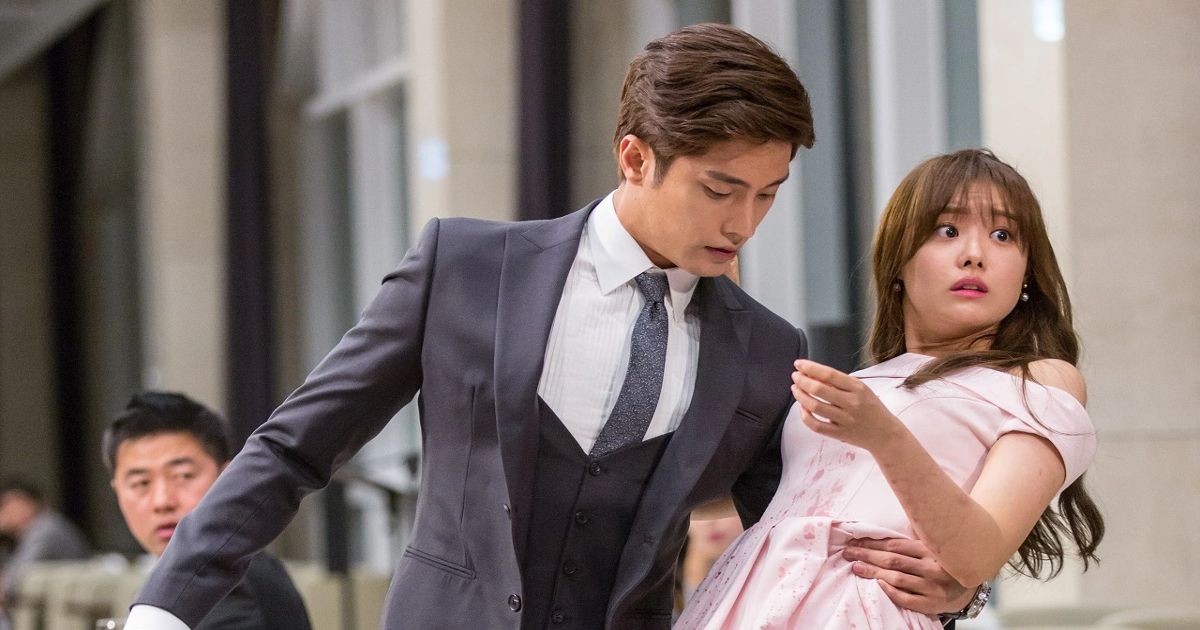 The story of Lee Yoo-mi and Cha Jin-wook dates back years. Their first encounter was when the two met at a wedding at Gangwon-do resort. After a casual one-night stand, Yoo-mi fled the scene, not wanting to commit and hoping to never see Jin-wook again. But fate had other plans. Years later, unknowingly, he hires her to be his nutritionist. Yoo-mi remembered him as a wealthy kid, but even after holding the reins of his father's company, the change in Jin-wook's personality was pretty irresistible. Plus, he kinda has a crush on her. From his adorable ideas to woo her to sweet confessions, My Secret Romance will get you curling your toes in delight.
1
Business Proposal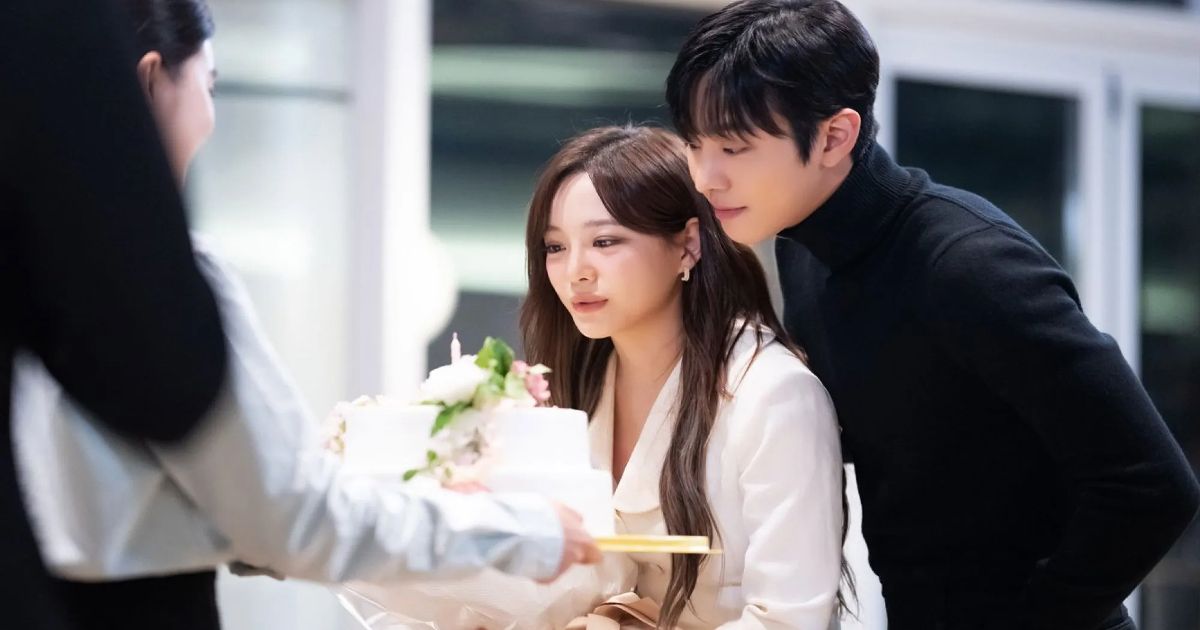 Probably one of the best one on the list, Business Proposal is a fun-packed drama buzzing with the lightness of workplace flirting and dreamy dates, and crackling with the weight of scary grandfathers and winning best friends. The story begins with Shin Ha-Ri covering for her best friend Jin Young Seo by going on a blind date and hoping to be rejected. Little did she know, the person sitting across from her is Kang Tae-Moo, the CEO of Go Food, a company where Ha-Ri works in the research department. Panicking, Ha-Ri introduces herself as Shin Geum-hui and starts acting strange so Mr. Kang would just leave. But instead, he falls for her, and later, for the real her. The drama is filled with hysterical sequences and a strong set of second-leads, making for an incredibly enjoyable watch.