Disney+ is home to all our favorite childhood animated films and live-action remake, with Peter Pan & Wendy being its newest fairy tale addition. We all know and love the "Boy Who Never Grows Up" and have flown beside him through his thrilling adventures and adaptations, from the very first Disney film Peter Pan (1953) to the newer origin tale, Pan (2015). Originating on paper, J.M. Barrie's tale follows the adventures of Peter Pan, Wendy and her two younger brothers as they venture off into Neverland, constantly hounded by their classic nemesis, Captain Hook. This 2023 adaptation introduces us to Alexander Moloney as Peter Pan and Ever Anderson as Wendy Darling, both making their major debut in cinema with these timeless roles.
RELATED: 'Peter Pan' Is Actually Based on This Dark True Story
When Did Ever Anderson's Acting Career Begin?
Only beginning her acting career in 2016, Ever Anderson has already played two minor roles in two major franchises. It is in Peter Pan & Wendy, though, where she'll be able to truly showcase her acting skills and potential. In 2016, she played young Alicia Marcus in Resident Evil: The Final Chapter but more notably, she is most recognized from her role as young Natasha Romanoff in Black Widow. Ever has also made her mark in the modeling industry, being photographed at just 9-years-old by Ellen von Unwerth for the cover of Vogue Bambini. According to an interview with Flaunt, when Ever first discovered she had earned the role of Wendy, she was having a sleepover with her best friend and went into the closet while on Facetime with her parents who broke the news. The amusing way she got the news reflects the childlike wonder of the fairy tale and is essentially the cherry on top that solidifies her suitability for the role. With both parents already established in Hollywood, it is no wonder where Ever's acting inspiration comes from; it seems that it is now time for her to expand her breadth and jump into the spotlight.
'Resident Evil' Was an Anderson Family Project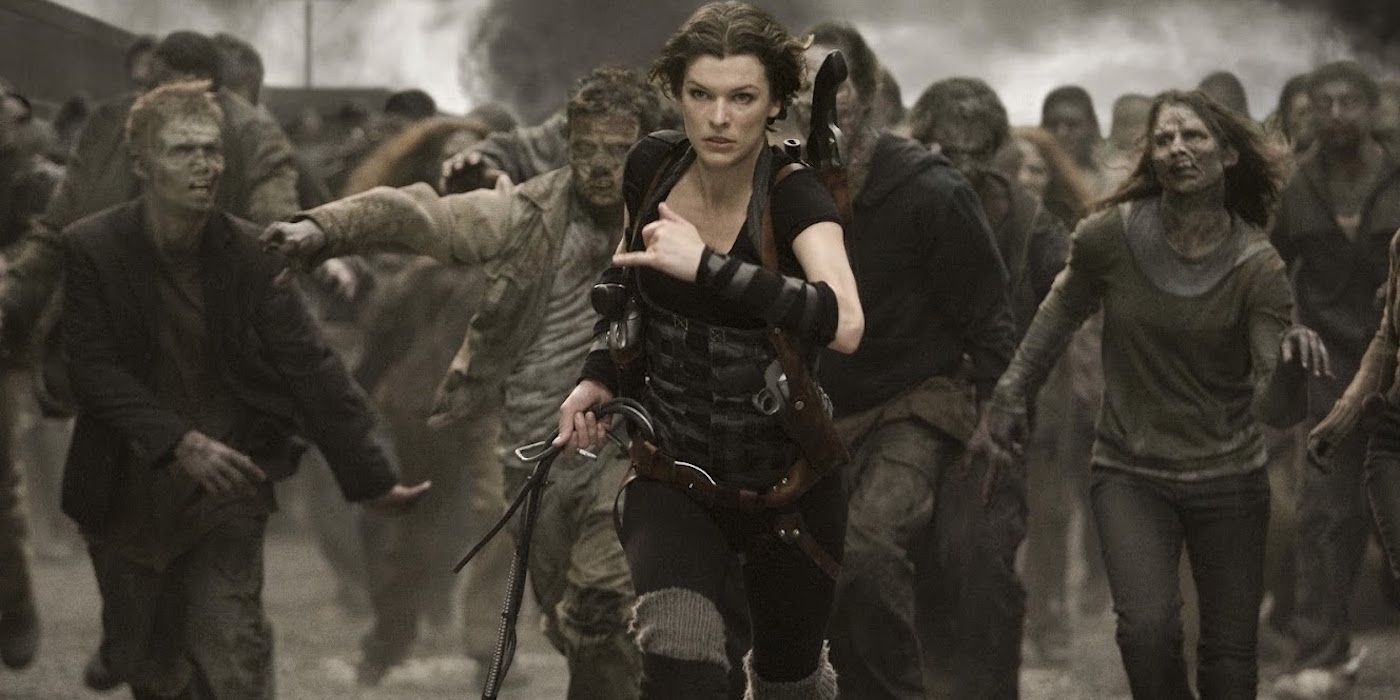 With filmmaker Paul W.S. Anderson at the helm and his wife Milla Jovovich as the protagonist, Alice, Ever Anderson was undoubtedly going to join her parents in the production of the franchise when she expressed her interest in acting. Beginning in 2002, the Resident Evil films are inspired by the famous video game franchise however the characters and storylines were largely altered and created. The films follow the journey of Alice as she fights against the Umbrella company and the undead with the companions she makes along the way. By 2016, we see her riding off into the sunset on a motorbike, explaining that the antivirus she obtained will take years to eradicate the undead and that her job wasn't over until then.
The final installment of the franchise also introduces us to Ever in the opening scenes, where the origins of the T-virus — the cause of the undead — are revealed. Ever plays the role of young Alicia Marcus who is the daughter of the Umbrella company co-founder, and it is later revealed that Alice is her clone. The opening hospital montage features Ever sullenly laying on a bed as she is diagnosed and treated for progeria, a rare disease that induces premature aging. Although Ever has no dialogue as young Alicia, she has a couple of robotic lines as the final portrayer of the Red Queen, since the super-computer created by the Umbrella corporation was originally based off Alicia's facial and vocal scans. In previous films, the Red Queen was portrayed by multiple different actors, but Ever secured the role in the last film not only because it made sense to the plot but also due to her stoic and calculating portrayal of the computer, eventually yielding the most lines in the film.
Who Was Ever Anderson In 'Black Widow'?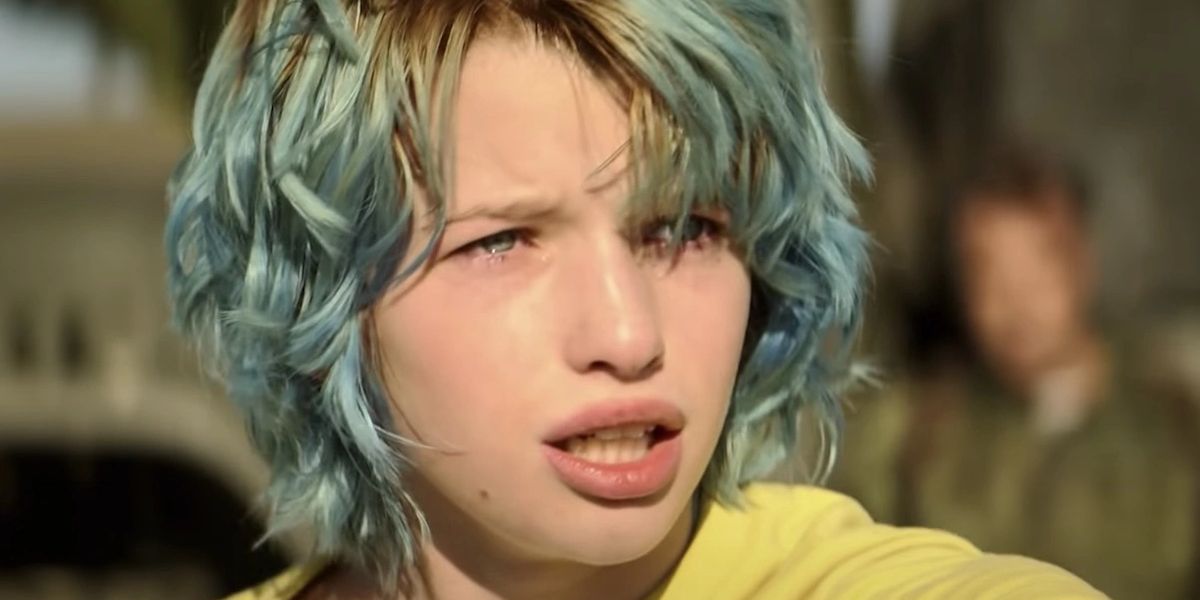 Once again, Ever Anderson appears in flashback scenes in a Marvel film as the younger version of Natasha Romanoff, more popularly known as Black Widow. Throughout the film, Natasha (Scarlett Johansson) is forced to confront her history as a Russian spy as unfinished business catches up with her. The film engages with the Avenger's past, emulating an action-packed family drama that uses brief flashbacks to flesh out Black Widow's traumatic history. The opening sequence, sound tracked by an eerie cover of "Smells Like Teen Spirit," flashes through brief yet confronting scenes of young Natasha and her "family" in Ohio.
Every scene Ever is in highlights the palpitating fear on her face and her desperation to escape. Her advanced use of language is particularly emphasized when she tries to protect her younger "sister," desperately waving a gun around and exclaiming "don't touch her, I will shoot," flawlessly switching between English and Russian. This film is where we start seeing Ever evolving from her almost silent role in Resident Evil: The Final Chapter, to the badass, frightened and hurt portrayal of the Marvel film's young protagonist.
Ever Anderson Finally Takes Center-Stage as Wendy Darling
After a myriad of small roles, Ever lands a major role in the Peter Pan & Wendy production where her acting skills will be in the limelight. So far, the characters she has played have been shrouded with fear and uncertainty, a drastic contrast to the wonder and magic of the Peter Pan world. From Peter Pan & Wendy's trailer, we see Ever playing as a curious and enraptured Wendy, ready to embark an exciting trip to Neverland and bravely facing off against Captain Hook on his magnificent ship with incredible landscapes in the backdrop. But elements of her previous roles can be usefully applied to this one as Wendy struggles against the concept of "growing up," fearful of what her life will be with the burden and responsibilities of adulthood. Accompanied by the immaculate visuals, the stellar cast and the overriding sense of nostalgia, the film is set up for success. Playing a complex character will truly allow Ever to expand her horizons and not to mention, look extremely impressive on her resume. This anticipated coming-of-age and adventure-driven fairy tale is the ideal platform for Ever's growth and powerful introduction to Hollywood.