We've been going on a decade now of seeing Mark Ruffalo as a continuously comedic relief-dependent Bruce Banner/Hulk in the Marvel Cinematic Universe, and while there's something admirable about his commitment to doing something he seems to still enjoy doing, there's a certain sadness to thinking about what he left behind. Sure, he still takes roles that aren't MCU-related, and some are truly great displays of his skills (shout-out to the HBO miniseries I Know This Much Is True and Foxcatcher), but it feels like he's actively trying to capitalize on his newfound stardom by taking on more "Hollywood" roles. Be it the Now You See Me franchise or The Adam Project, it's as if he's embracing the comfort of roles that fit his new persona quite well: that of a wholesome, down-to-Earth dad who's achingly sincere and sensitive, but also not afraid to have a little fun. Fair enough, but it must be stated what Ruffalo used to specialize in that made him such a promising character actor: being a realistic scumbag.
When I say realistic scumbag, what I mean is that Ruffalo was capable of playing men that easily fulfilled the stereotype of guys that carried an aura of anywhere from untrustworthiness and disrespect to immaturity and lecherousness. The type of guys usually presented as looking unshaven, smelly, oftentimes rude, and poorly dressed, or they're always callous and blow everything off. These type of guys make for easy rom-com villains and standard foils to show the audience how much better the main male protagonist is; in other words, more often than not, these men are cartoons, and therefore hard to take seriously or feel pulled in by. Ruffalo had a special knack for coloring these types of men in with a level of groundedness and emotional sensitivity that made his characters empathetic, which served to amplify the sense of discomfort they created. It's a far cry from the wholesome dad figures we see him as nowadays.
RELATED: The 9 Best Mark Ruffalo Movies Ranked From 'The Brothers Bloom' to 'You Can Count On Me'
He Started as a Likable Layabout
The first role that truly allowed Ruffalo to flex his skills was as Sammy's (Laura Linney) ne'er-do-well brother Terry in Kenneth Lonergan's first feature film, You Can Count On Me. Terry comes back into town desperately needing money, and he arrives at a most inconvenient time in Sammy's life. Terry is the type of guy who has a good heart way deep down and wants to do right by his family, but is also selfish, self-righteous, and petulant; he can be left to take care of his 8-year-old nephew, but also mess that up by taking him to a bar to play pool. He's a reasonable mess of a human being, but he's made redeemable partly by Ruffalo imbuing him with wounded pride and earnest love. He more or less plays the card of "yeah I'm kind of a prick, but I truly love you" as if owning his central flaw makes it better.
When he first meets with Sammy at a restaurant to ask for money, his main tactic is to remind her how he had no intention of showing up just to ruin her life, and also how the main reason he didn't tell her he was in jail is that he feels personally hurt by how she gets mopey when told information like this. On the one hand, this is somewhat of a manipulative negotiation tactic, as he is intentionally guilt-tripping Sammy, especially with how he specifically uses the word "traumas" to describe his background adventures. On the other hand, nothing he says feels like a line he practiced beforehand, and Ruffalo conveys a sense that Terry feels burdened by his past upbringing but also wishes that he didn't provoke his loved ones with so many barriers, like it's a price to pay for being true to himself. It's an internal conflict that makes the audience feel more sympathetic to his struggles, due to his self-awareness.
Even when he's at his lowest point, Ruffalo can make Terry exhibit his worst tendencies in a way that doesn't make him seem like an easy monster. Things reach a point where Sammy basically throws Terry out of her house after another of his screw-ups, and he has a conversation with his nephew while packing up. When his nephew asks him why he's leaving, it triggers a massive rant where Terry proclaims Sammy is an even bigger screw up because of her commitment to staying in one place, while he takes pride in being driven to move onto different places and in claiming he was prepared to accept responsibility for his problematic behavior. The whole thing has the air of a childish rant, a defensive tantrum from a brother resenting that his sibling has one up on him, but there's also the awkward pain of somebody fighting against his natural urges by taking a harsher look at himself, and this is a dichotomy that Ruffalo shines a light on with his hectic delivery.
'XX/XY' Made Him an Impulsive Player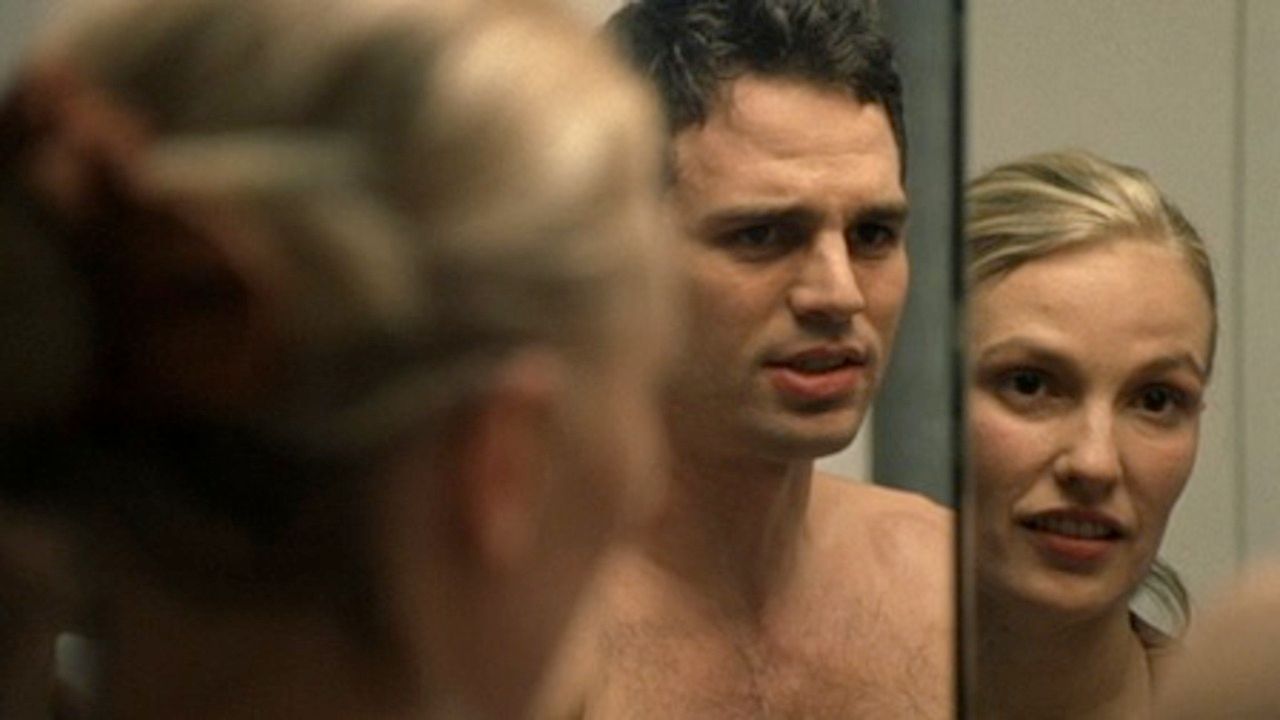 XX/XY was a little-seen Sundance film from 2002, where Ruffalo played a guy named Coles (not a typo) who engages in a three-way friends-with-benefits dynamic with his friends Sam (Maya Stange) and Thea (Kathleen Robertson), until he screws it up by cheating on Sam with Thea when he and Sam try and be exclusive with each other. Ten years later, Coles is now in a relationship with Claire (Petra Wright), and he runs into Sam again. Not only does this encounter bring Sam and Thea back into his life, but it also brings back Coles' attraction to Sam, which apparently never truly went away. Oh, dear.
Coles is effectively a player, somebody who feels a constant drive to search for happiness he can find in other women, rather than finding happiness in the woman he already has. He's more than willing to look past any potential emotional damage with the utmost casualness, best summarized by his quote "so we're all sorry, but we all had fun." He has a pathological habit of covering all of his real emotions in an "I don't take anything seriously" air of casual indifference, but is also ironically a terrible liar who everybody can see right through. When Coles and Sam have coffee at her place, and she mentions that she was contemplating calling him, Coles can barely contain himself as he swiftly puts his drink down and twists his neck two times over in his eagerness.
If you combine these incidents with Coles' inability to get out of the way of his worst behavioral traits, it becomes clear that the only way Ruffalo could make him feel like a somewhat tangible person is to play him as practically a dumb dog that knows he's doing something wrong but just can't help himself. There's a point where Claire walks in on him talking with Sam, and when Sam leaves, Claire quizzes him as to why Sam was there, and Coles keeps trying to deny anything shady going on, all while darting his eyes back and forth like one of those old cat clocks. Plus he can't even lie to himself all that well; whenever any of the women in his life try and call him out on any of his shenanigans, all Coles can muster is this beleaguered acceptance, as if a simple "I'm sorry" is all it takes to fix anything. The only way any of this is made is palatable is by Ruffalo painting him as less of a flagrantly toxic lover and more of a victim of his own arrogance and indecisiveness, which makes him more pitiful than loathsome.
'In the Cut' Is a Masterclass in Tangible Scum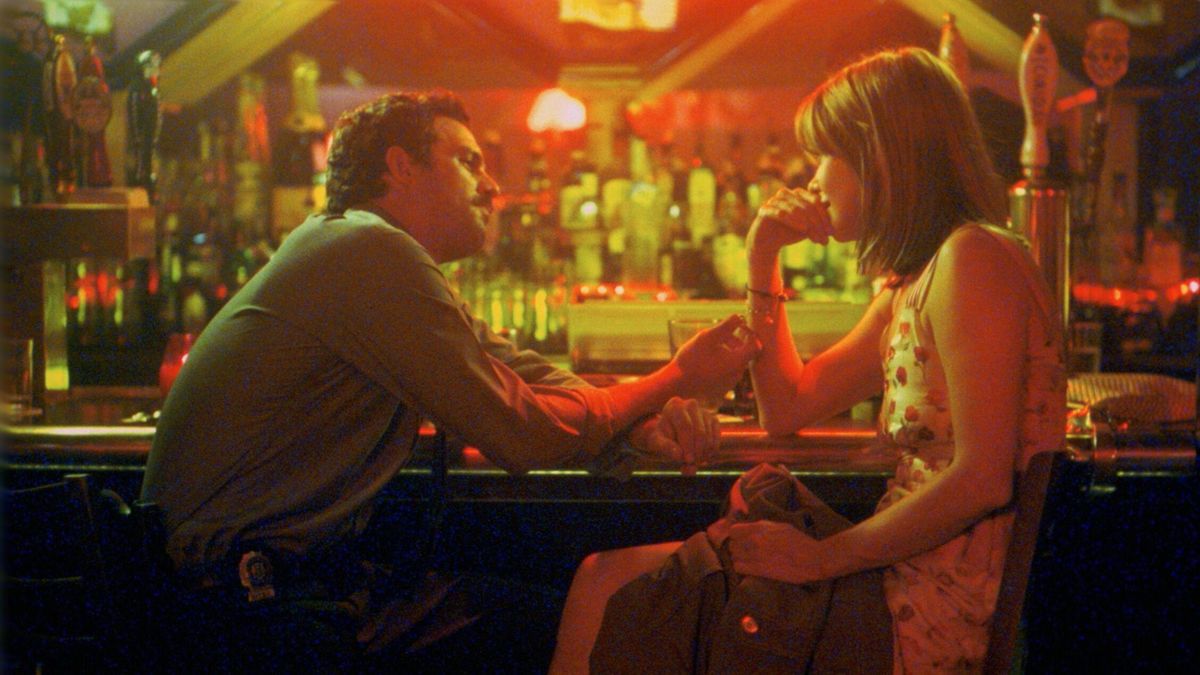 Arguably Jane Campion's weakest film, In the Cut is still a fascinating exploration into how erotic desire can be so strong that it drives a person to forgo logic for the sake of pleasure. Meg Ryan plays a woman named Frannie, a teacher who is questioned over a series of serial killings of local women by Detective Malloy (Ruffalo). Frannie finds herself instantly drawn to his gruff demeanor and his unabashedly sexual energy, which leads into them engaging in a rather undefined sexual relationship. This gets complicated when she starts to suspect that Malloy himself could be the killer.
Malloy is a walking basket case of that potent cocktail of old school masculine aggression and insecurity, a thoroughly average guy who considers himself to be an alpha. While he thankfully doesn't force Frannie to sit through awful speeches on how tough he is, Ruffalo allows Malloy to exude a number of micro-behavioral tics that signify his calcified way of being. He practically rolls his eyes at the poetry Frannie has in her place, he describes his hands being soft by using an anti-gay slur, he uses outdated language to refer to people of color, and he thinks a nice romantic getaway is the two of them shooting guns into a lake.Throughout all of this, Malloy has the air of a person totally unthinking in how he operates, blundering his way through his conquests because it's worked before.
Not to mention the way he's so cavalier with his sexuality in a manner that's disconcerting, it's like every action he takes is part of a constant power play he has to assert. Malloy blurts out an offer for a drink date while he should be just asking Frannie about the case. Ruffalo makes him constantly shifty as if he's exploding with drive for her. When out shooting guns, he brazenly insists he should give her pointers on giving good head, just….because? Also, he casually engages in rhetoric with his detective partner about how when it comes to having sex with women, "sometimes you don't even need a heartbeat." It's a staggering insight into how deeply ingrained Malloy's misogyny is in his DNA.
With all of this being said, how can such a dumpster fire of a human being be watchable? For one, he and Meg Ryan have immense physical chemistry, to the point that all he has to do to turn up the heat is casually put his arm around her neck; you can practically feel the entire room temperature shoot up on both of their faces. Keeping in line with his bravado alpha dog energy, Ruffalo underlines his delivery of almost every line with a disgruntled tired affectation, as if he's been rendered emotionally numb to most stimulation in his life (that isn't sex, of course). He recounts his first influential sexual encounter with the same amount of excitement he does with describing how the serial killer cuts up his victims' corpses, which creates this underlying connection between how he views sex and violence. On top of all that, in one of the best bits of acting Ruffalo has ever done, when Frannie directly confronts him over whether he's the killer or not, he gives a brilliant non-answer where he refuses to look at her, only shaking his head and wincing in slight disgust. The man's being accused of being a literal murderer, and he's more concerned with his ego.
All of this snowballs together to emphasize what makes Mark Ruffalo so brilliant in this vein. It's quite easy to make scummy men seem like cartoons, if not outright monsters. You need someone like Ruffalo who can not only ground such men in tangible detailed behavior, but also present them in a contradictory, messy light, where you're left actively pitting the polar opposite qualities against each other. While it's great for him that he's clearly committed to making himself comfortable with a lot of his recent work, I sincerely hope he can go back to some of this level of knotty unapologetic messiness. Looking at his upcoming schedule, there's certainly hope.