F. Gary Gray's success with 2015's Straight Outta Compton introduced moviegoers to a new generation of talented actors. Everything from Corey Hawkins's classically trained background to O'Shea Jackson Jr.'s consistent work ethic has proven that the right project can make or break an actor's career. Moreover, the film's success reinforced Hollywood's necessity to honor its commitment to telling stories from different voices.
O'Shea Jackson Jr.'s performance as his father and legendary West Coast rapper Ice Cube immediately made him popular with audiences. Despite the praise the performance received upon release, Jackson Jr. has remained booked and busy since the film's release, and he's taken on an eclectic range of roles since. In this article, we'll look at some of Jackson Jr.'s lesser-known performances.
10
Cocaine Bear
Elizabeth Banks's 2023 horror comedy Cocaine Bear was released earlier this year, grossing nearly 100 million dollars against a 35 million budget. The film follows the hijinks of an American Black Bear stumbling across a few bricks of cocaine, ingesting it, and going on a killing spree in the American South. Loosely based on a true story, the film has drawn comparisons to Snakes on a Plane for its similar man versus nature themes and outrageous comedic moments.
Related: 10 Movies to Watch If You Loved Cocaine Bear
In Cocaine Bear, Jackson Jr. plays a fixer named Daveed. Daveed is on a mission to reclaim the cocaine for Syd White, his employer. This role is notable for Jackson Jr. as he secured the role through Twitter instead of through an audition. Moreover, fans of Ice Cube and Jackson Jr. have comparisons to this film and Cube's 1997 thriller Anaconda, a movie in which Cube and Jennifer Lopez battle a cunning anaconda in the Amazon.
9
Obi-Wan Kenobi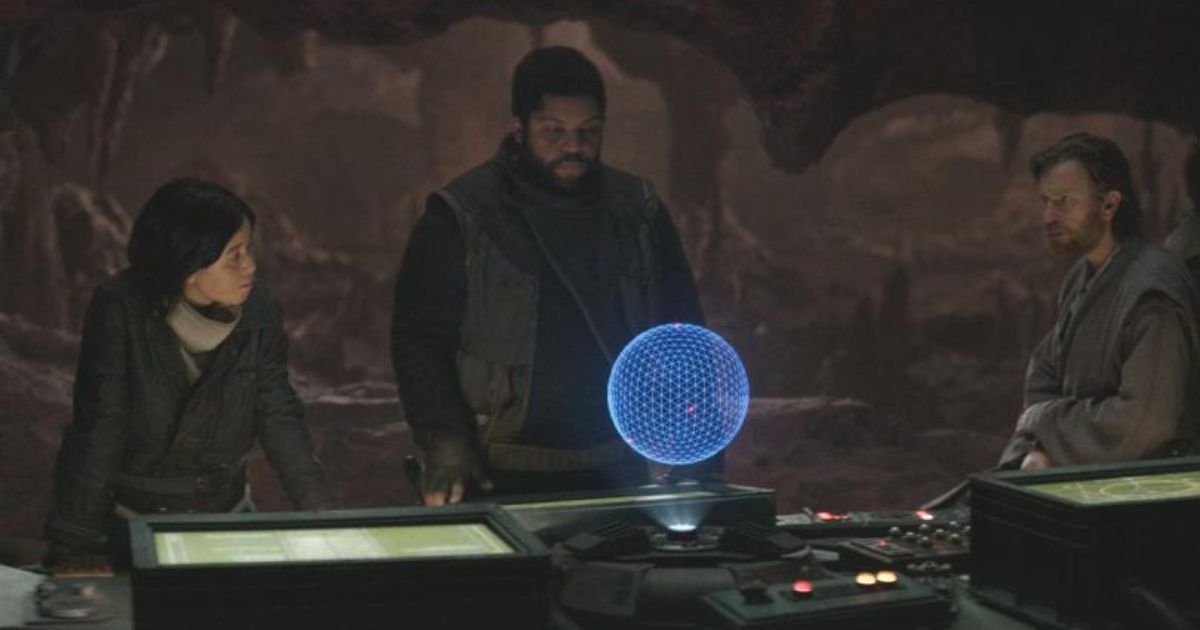 In Disney's Obi-Wan Kenobi, Jackson Jr. played Path commander Kawlan Roken, a man in charge of a guerrilla group fighting the Empire. Despite appearing in just three episodes, Jackson Jr.'s portrayal of the leader was one of the show's highlights. Loyal, intelligent, and always ready for war, Kawlan earned Obi-Wan's respect almost immediately after meeting him. Even in the face of certain death, Kawlan commits to assisting Kenobi in his fight against Reva and Darth Vader. In exchange for this display of bravery, Kenobi goes out of his way to ensure Kawlan and the Path escape Vader safely.
8
The Now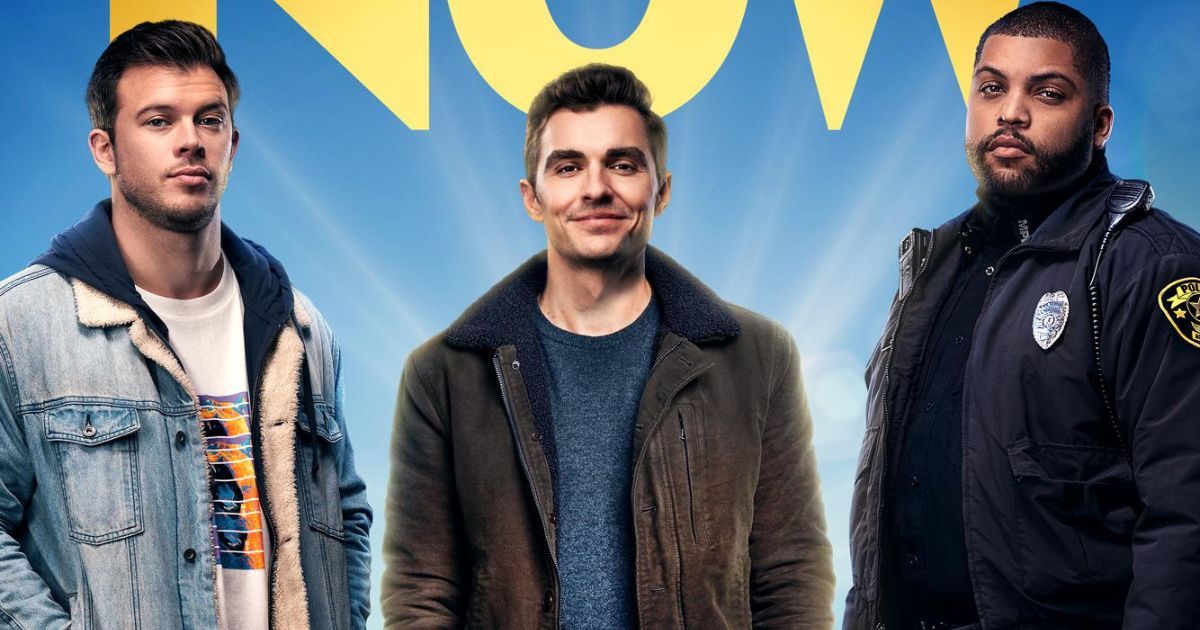 The miniseries The Now was a comedy series created by Bobby and Peter Farrelly and premiered on the Roku Channel in 2021. Starring Dave Franco, Daryl Hannah, and Bill Murray, the show is about a young man struggling with suicidal thoughts who decides to stop living in the past and dwelling on the future and focus on the present — or the now. Jackson Jr. appeared in nine of the show's fourteen episodes as Coop.
Coop is a police officer and is a more resolved character in The Now. Each time Ed or Hal, Coop's friends, are in a predicament, he bails them out. However, despite Coop seemingly having his composure together, he's dealing with complications in his personal life. However, he puts his struggles beneath himself to help his friends through theirs. Jackson Jr. nails his role in this comedy and contributes to the show's theme of laughing through tough times.
7
​​​​​​Ingrid Goes West
Daniel "Dan" Pinto is an aspiring LA-based screenwriter obsessed with Gotham's very own Batman. Ingrid Goes West was Jackson Jr.'s first feature-length role following the success of Straight Outta Compton. Director Matt Spicer's 2017 black comedy Ingrid Goes West tells the story of obsession and what it can do to a person in the social media-dominated world that we live in.
Having only grossed roughly 3.3 million dollars at the box office, not many people were aware of Jackson Jr.'s involvement with the film, but fans of Ingrid have praised it for its story and cast. Jackson Jr. stands out in the film as Dan, as his character is warm and empathetic despite never being obligated to. On multiple occasions, the titular Ingrid finds herself in an awkward or dangerous predicament that Dan typically bails her out of. If forgiving someone for crashing your truck while under the influence doesn't make you a great friend, preventing them from committing suicide after suffering a mental breakdown does. And in Dan's case, he does both.
6
Long Shot
Jonathan Levine's 2019 rom-com Long Shot stars beloved comedic actor Seth Rogen and acting virtuoso Charlize Theron. Rogen plays Fred, an unemployed journalist with strong liberal leanings, and Theron plays Charlotte Field, the Secretary of the State. The film was a moderate success with critics and audiences and received praise primarily for its cast and humor.
Jackson Jr. played Lance, a flourishing tech entrepreneur and Lance's best friend. Confident, charming, and solvent, Lance is everything Fred is not. Despite their differences, the two get along well, and Lance constantly offers Fred counsel with career and relationship advice. Audiences praised Jackson Jr.'s performance as it departed from the more dramatic roles the actor typically accepts. Moreover, the film contains a hilarious scene about African American Republicans that showcase Jackson Jr.'s comedic chops.
5
Den of Thieves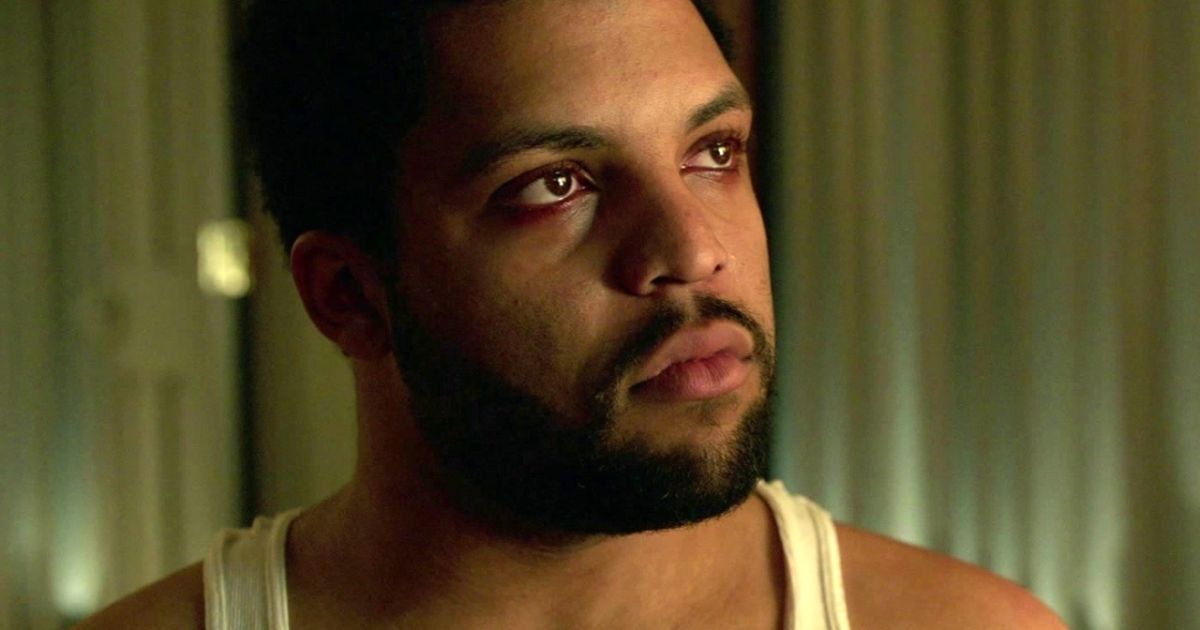 Christian Gudegast's 2018 action heist film Den of Thieves sees Jackson Jr. acting alongside industry professionals such as Gerard Butler, Pablo Scheiber, and Curtis "50 Cent" Jackson. Set in Jackson Jr.'s hometown of Los Angeles, California, the film follows a group of LAPD officers in their pursuit of preventing a group of ex-Marines from robbing the Federal Reserve Bank of Downtown Los Angeles. The film made 80.5 million dollars against a 30 million dollar budget, thus ensuring a sequel, Den of Thieves 2: Pantera, would be released sometime next year.
In the heist film, Jackson Jr. plays Donnie Wilson, a meek bartender who eventually works as an informant for Nick and his team. As the film progresses, the audience discovers that Donnie is a skilled getaway driver despite his initial claims of only working at a bar. This revelation makes him an asset to both factions, and it quickly becomes evident to keen-eyed viewers that there's more to Donnie than meets the eye.
By the film's conclusion, Donnie's claims of simply being an unsuspecting getaway driver fall apart when he reveals he's the mastermind behind the film's heist. With the sequel underway and Butler attached to star again, we hope to see him go up against Jackson Jr. as the criminal mastermind.
4
Just Mercy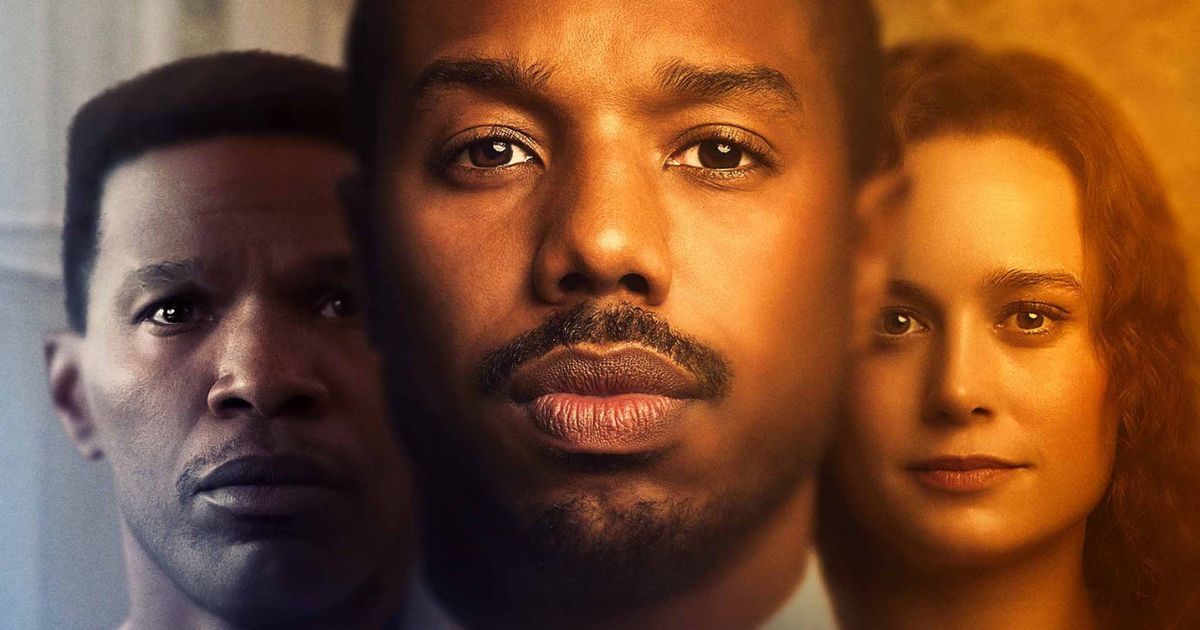 Destin Daniel Cretton's 2019 biographical legal drama Just Mercy was well-received upon release. The film stars critically acclaimed performances by Michael B. Jordan, Jamie Foxx, and Brie Larson in addition to Jackson Jr. A story of struggle and forgiveness, the film follows lawyer and social activist Bryan Stevenson as he diligently fights for the freedom of a wrongfully convicted man in 1980s Alabama.
Jackson Jr. portrays Anthony Ray Hinton, an innocent man wrongfully convicted of murdering two people in the mid-80s. Jackson Jr.'s screen time in this film is the least of all of our entries, but his ability to capture the hurt and scorn a man experiences when wrongly accused of a heinous crime he didn't commit stands tall. Praised by the real Anthony Ray Hinton for his portrayal, Jackson Jr.'s performance is even more impressive, considering he never met Hinton before filming.
3
Drunk History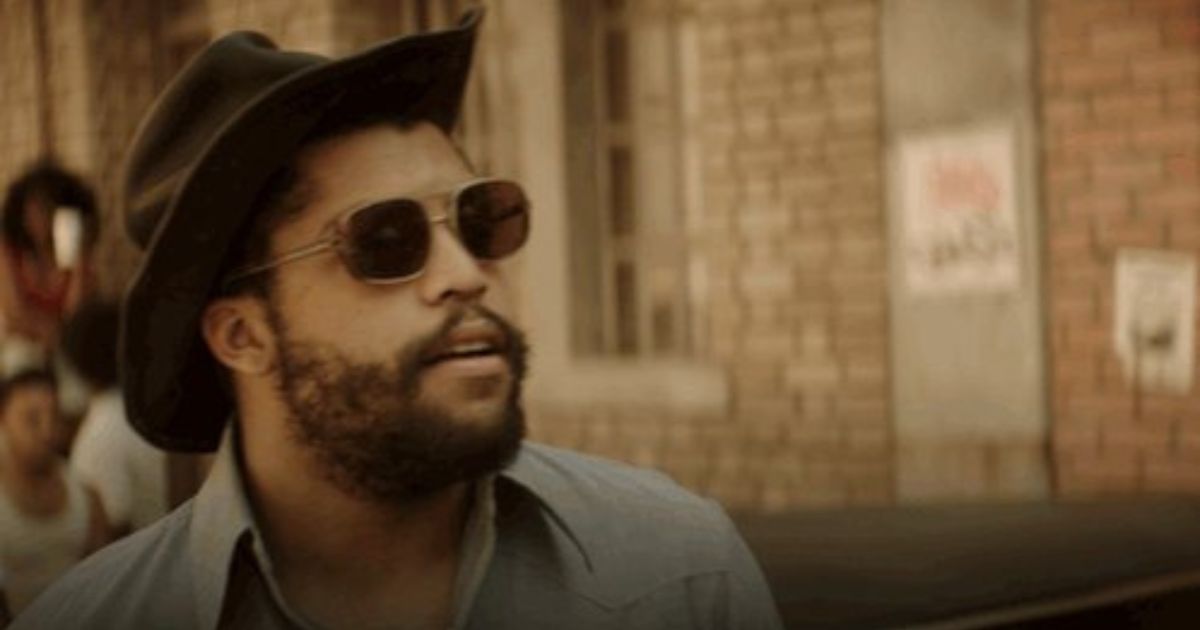 Comedy Central's Drunk History was an educational comedy that spoofed American history. Each episode was hosted by an inebriated host who, in their buzzed or drunken state, would narrate a pivotal moment in America. Another interesting aspect of the show was that each actor would lip-sync their dialogue rather than speak it.
Jackson Jr. appeared alongside Brian Tyree Henry, Method Man, and Jaleel White in an episode recounting the birth of hip-hop. Jackson Jr. plays DJ Kool Herc, one of Hip-Hop's founders, in a hilarious bit where he perfectly lip-syncs Questlove's drunken rambling. Moreover, he has good chemistry with his co-stars in this episode and displays his range in comedies once again.
2
Godzilla: King of the Monsters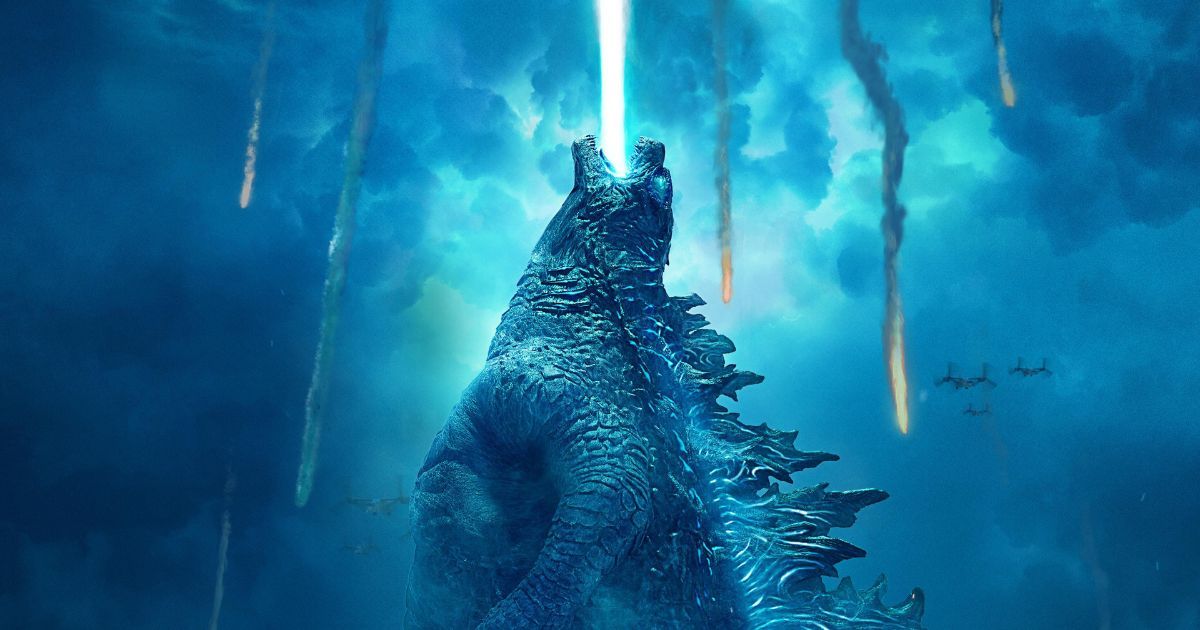 Michael Dougherty's 2019 American monster film Godzilla: King of the Monsters was a massive box-office success grossing nearly 400 million dollars worldwide. Critics and audiences praised the film for its stunning visual and special effects, reduced focus on the human subplots, and of course, seeing Godzilla and King Ghidorah fight to the death. With the success of this film and 2021's Godzilla vs. Kong, we think it's safe to assume there won't be a shortage of Godzilla-based films anytime soon.
Related: Here's Every Godzilla Movie, Ranked
In this film, Jackson Jr. plays Chief Warrant Officer Jackson Barnes, the senior officer of the film's G Team, an elite military squad that assists with neutralizing monsters. Even though we pay to see the monsters in these films, it can be refreshing when the human characters are well-written and contribute more than just a swift death to the story. In the case of Chief Warrant Officer Barnes, his leadership and bravery stood out among many of his co-stars, who were either stunned with fear or eaten. Jackson Jr. has gone on record professing he's a lifelong fan of Godzilla and confessed that appearing in a Godzilla film was a dream come true.
1
Swagger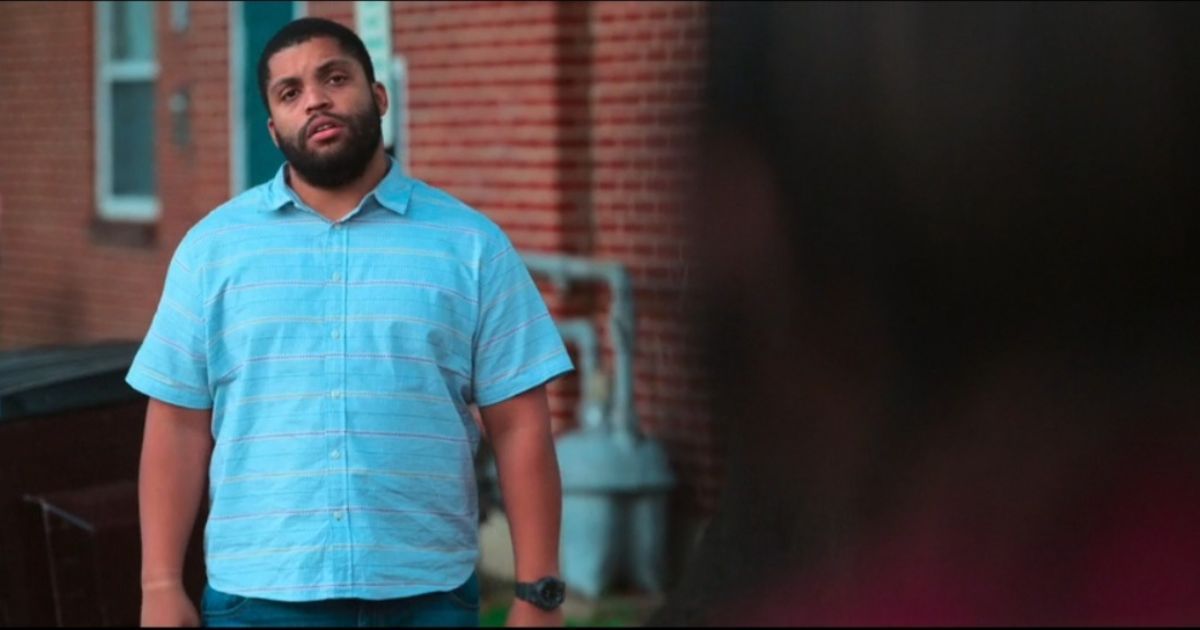 Apple TV+'s Swagger is a sports drama loosely inspired by Kevin Durant's experiences getting into the NBA. The show explores the world of youth basketball, its players, and the hurdles in their way of pursuing basketball professionally. Additionally, Swagger explores themes of violence, corruption, hope, and ambition and how these things affect young people.
With Season 2 on the way, it is safe to say the show is doing well and finding its audience. The chemistry between Jackson Jr. and co-star Isaiah Hill has been a point of praise from audiences. Furthermore, Jackson Jr. received praise from critics and audiences for his performance as Ike "Icon" Edwards for his believability as a stern yet loving youth basketball coach.