Film noir is among the most famous and acclaimed cinematic categories. Although its legitimacy as a genre remains a matter of debate among film aficionados, noir is still a celebrated and prominent part of cinematic history, with the Golden Age providing some of the best-known examples.
The femme fatale is arguably the most recognizable element of film noir. Many famous actors played femme fatales during noir's golden period, from Barbara Stanwyck to Rita Hayworth. Femme fatales have a negative reputation, with many considering them dangerous; however, not all femmes live up to the fatale part of their names. And while some are definitely deathly, others are less lethal in these best femme fatale movies.
Updated on May 6, 2023, by David Caballero:
As the femme fatale's meaning and portrayal continue to change in the 21st century, it's interesting to delve into the various iconic women who have played that role throughout the decades, and how their performances have influenced cinematic history.
12
Jessica Rabbit – 'Who Framed Roger Rabbit' (1988)
Few noirs are as unique or groundbreaking as Robert Zemeckis' 1988 animated-live-action hybrid Who Framed Roger Rabbit. Starring Bob Hoskins and set in a version of Hollywood where cartoons and humans co-exist, the film follows PI Eddie Valiant, who must help exonerate Roger Rabbit from the murder of the Acme Corporation's owner.
Like every good noir, Who Framed Roger Rabbit has a femme fatale in Jessica Rabbit (voiced by Kathleen Turner), Roger's wife, who looks like a fantasy drawn to life. The film subverts noir's tropes with a femme that is everything but fatale, offering a brilliant commentary on the trope and the noir genre itself. After all, Jessica is not bad; she's just drawn that way.
11
Gilda Mundson – 'Gilda' (1946)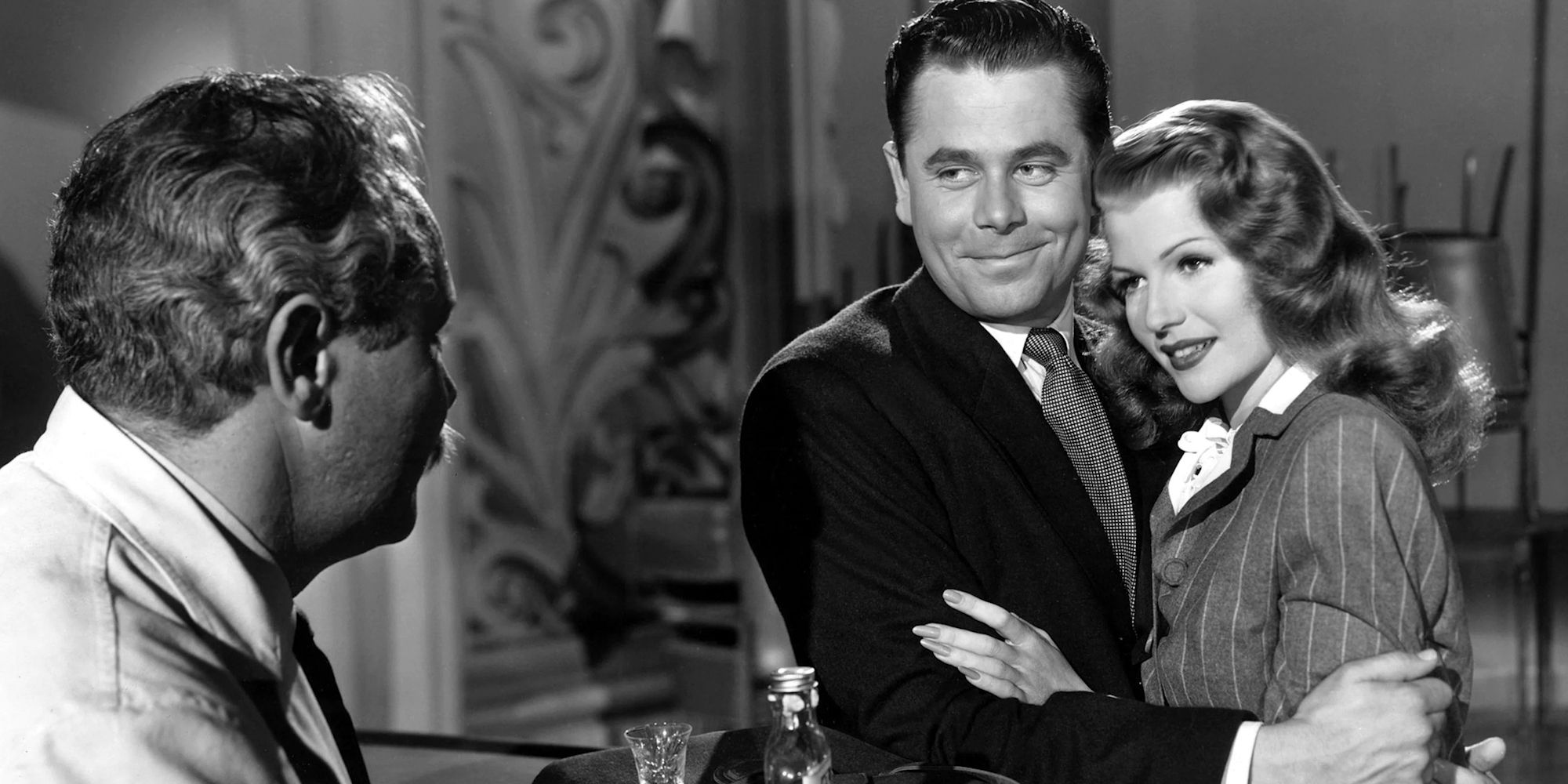 There never was a woman like Gilda. The one and only Rita Hayworth is the secret behind Gilda's timeless quality. The film lives and dies with her, and while the mystery that gives it its noir status is engaging, Hayworth is the reason to stay to the end.
Gilda looks and sounds like a femme fatale, but she isn't. The film subverts noir expectations by featuring a happy ending that goes against everything that came before. However, it gets away with it thanks to Hayworth's complex and layered take on a femme fatale that refused to be boxed into one category. In the end, turns out Gilda really is decent.
10
Judy Barton – 'Vertigo' (1958)
Alfred Hitchcock's noir-ish masterpiece Vertigo centers on a PI who becomes obsessed with the woman he is tasked with following. Blending elements of the psychological thriller with some of noir's most common tropes, Vertigo is a timeless classic elevated by a pair of stellar lead performances.
Kim Novak shines as the film's female lead and femme fatale. Playing dual roles in a story about obsession and trauma, Novak is saddled with the difficult and treacherous task of embodying the unattainable concept of perfection. Ethereal and near-flawless under Hitchcock's singular eye, the actor takes a lighter approach to the femme fatale. Novak's Barton is both perpetrator and victim and while she is far from the deathliest femme, she isn't exactly guilt-free.
9
Brigid O'Shaughnessy – 'The Maltese Falcon' (1941)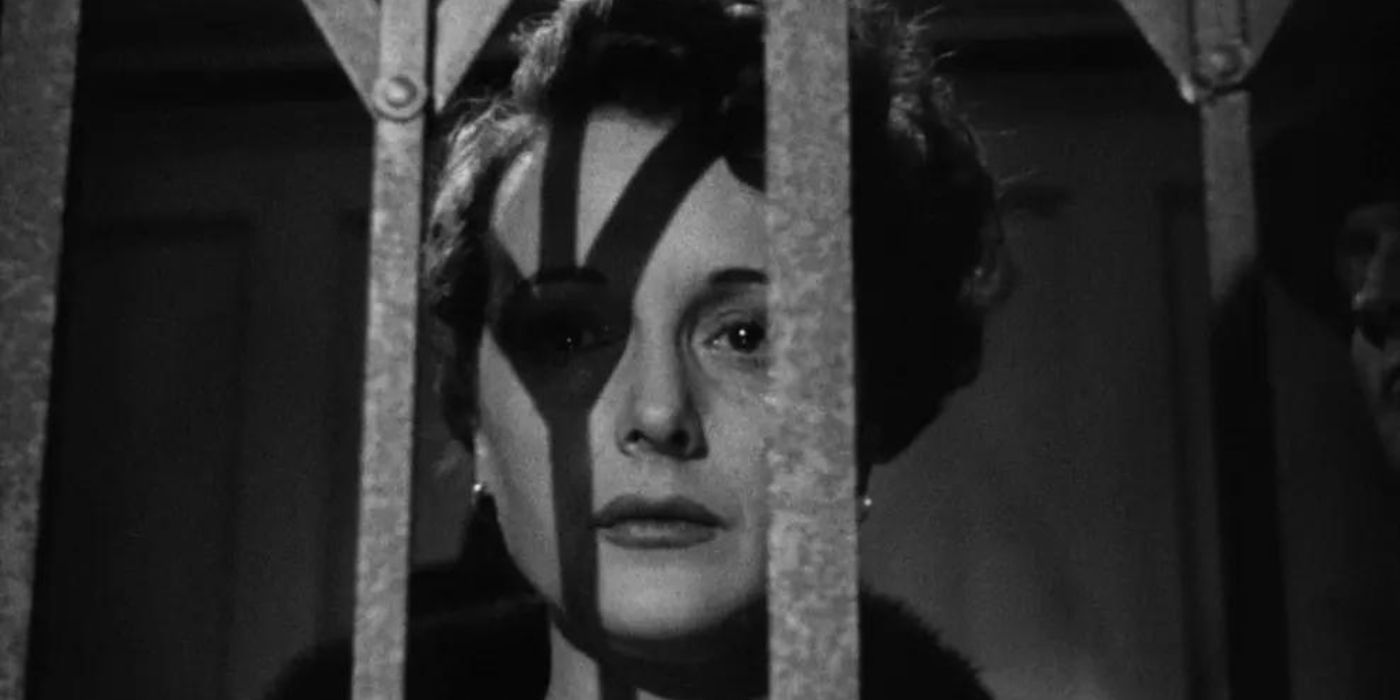 Classic film noir has numerous femme fatales, but Brigid O'Shaughnessy is among the most memorable. Played by the underrated Mary Astor, Brigid is the main antagonist in John Huston's noir classic The Maltese Falcon.
As one of the first noirs in the golden age, Astor's O'Shaughnessy introduced many of the classic femme fatale elements audiences would come to love. She lies, cheats, manipulates, and kills to get her way, even if she has a soft spot for the tortured leading man. Still, Brigid O'Shaughnessy was the blueprint, a resilient and resourceful woman who, in the timeless words of Sam Spade, was good. Very good.
8
Norma Desmond – 'Sunset Boulevard' (1950)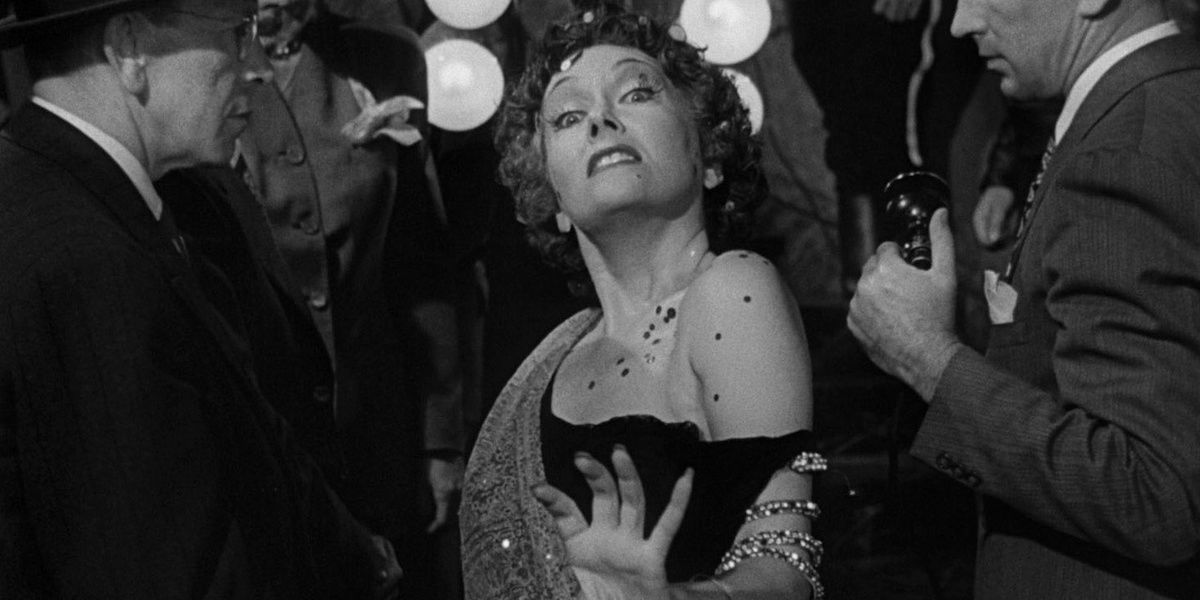 The obsessed artist trope has been around since the dawn of film, but few movies pull it off as perfectly as Billy Wilder's noir masterpiece Sunset Boulevard. William Holden stars as Joe Gillis, a struggling writer who enters an intense partnership with Norma Desmond, a fading silent-film star obsessed with making a comeback.
Gloria Swanson immortalized herself through the role of Norma. Delusional and with a quickly deteriorating psyche, Norma is the ultimate tragic star, unable to let go of her past. Unlike other femme fatales who flaunt their wickedness with pride, the selfish and deranged Norma is a prisoner of her mind. There's an overt and operatic layer of misery to her tragedy, and even if she is Joe's demise, she remains a fascinating and tragic character.
7
Kitty Collins – 'The Killers' (1946)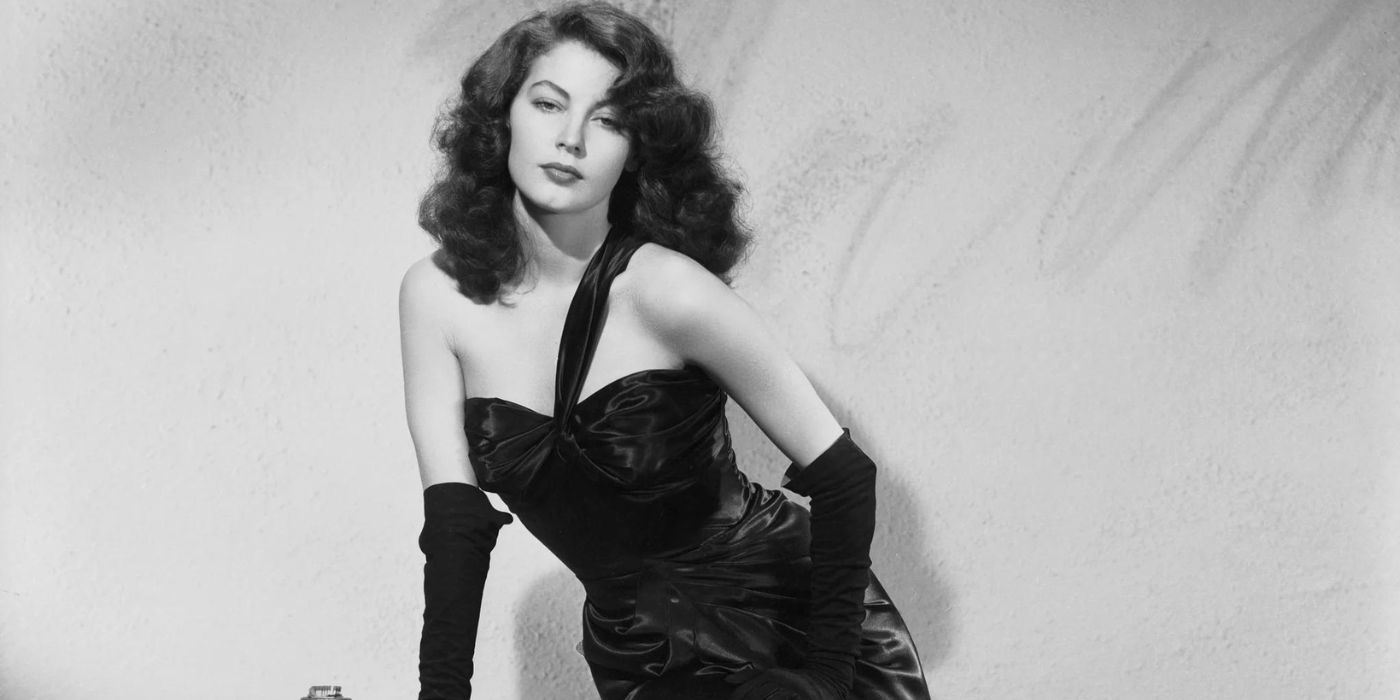 Burt Lancaster made his film debut in 1946's The Killers opposite the now-iconic Ava Gardner. The timeless beauty plays Kitty Collins, the deadly and shameless femme fatale at the center of the film's action.
Few actors ever looked so striking as Gardner in The Killers. The face, the hair, the costumes! Gardner's Kitty is lethal but beautiful, an irresistible woman everyone knows is dangerous, but very few can resist. Kitty Collins is an archetypical femme fatale, down to her final repentance, and Gardner gives one of her all-time best performances in the role. She packs more raw magnetism in one stroll than most people have in their entire bodies; can anyone blame Lancaster for falling to her feet?
6
Kathie Moffat – 'Out of the Past' (1947)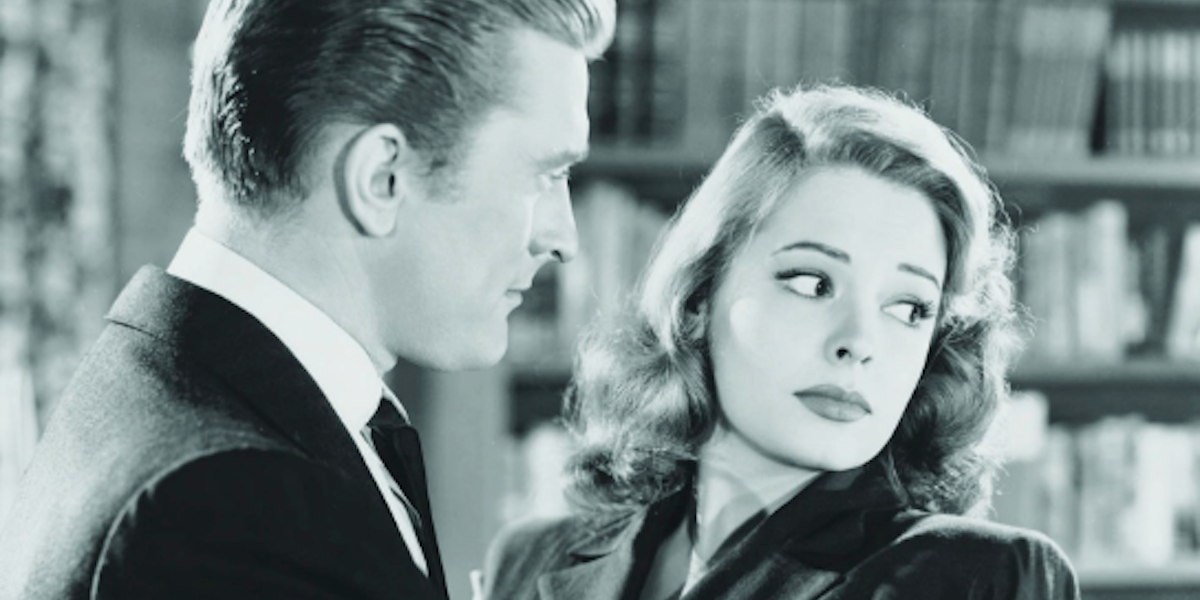 Robert Mitchum, Jane Greer, and Kirk Douglas star in Jacques Tourneur's 1947 noir Out of the Past. The film follows a PI who escapes to a rural town but can't outrun his past. Greer plays one of the best femme fatales to ever femme fatale, the duplicitous Kathie Moffat.
Kathie is a murderous, lying, and conniving woman who is always one step ahead of everyone. Greer checks every box in the femme fatale form and then some, creating one of the most cunning characters in noir history. Kathie doesn't win – this was a classic noir in the 1940s, after all – but she almost gets away with it and remains unrepentant. Now, that's a femme who lives up to the fatale.
5
Emily Nelson – 'A Simple Favor' (2018)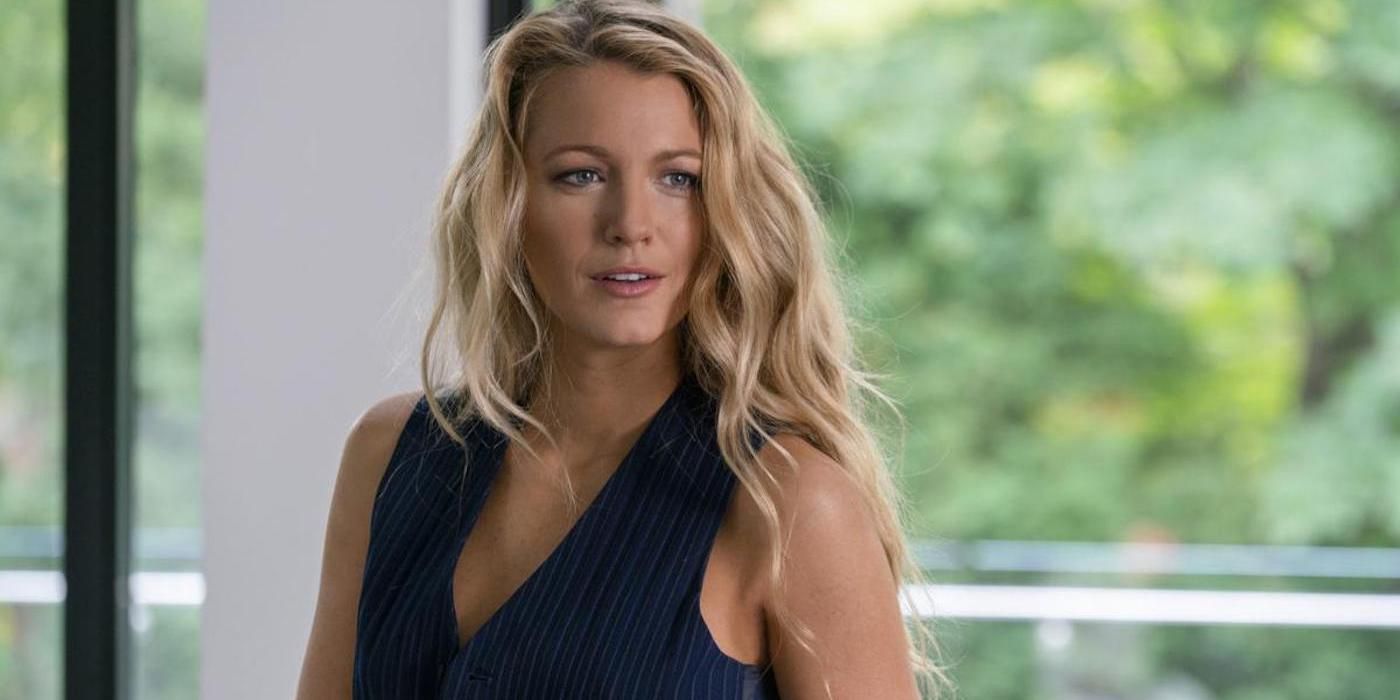 Blake Lively arguably gives the best performance of her career in Paul Feig's delicious black comedy thriller A Simple Favor. Anna Kendrick stars as Stephanie, an over-achieving stay-at-home mother who becomes close friends with the elegant but mysterious Emily, played by Lively. When Emily disappears, Stephanie begins to dig into her past, realizing her friend wasn't who she pretended to be.
Wicked and hilarious, A Simple Favor is among the best comedic thrillers of the 21st century. Lively shines as the twisted and manipulative Emily, an unforgettable femme fatale with an equally iconic fashion sense. Hiding a hard-hearted persona beneath her seemingly flawless facade, Emily is a murderous and dangerous woman who will go to any length to protect her secrets.
4
Jane Palmer – 'Too Late for Tears' (1949)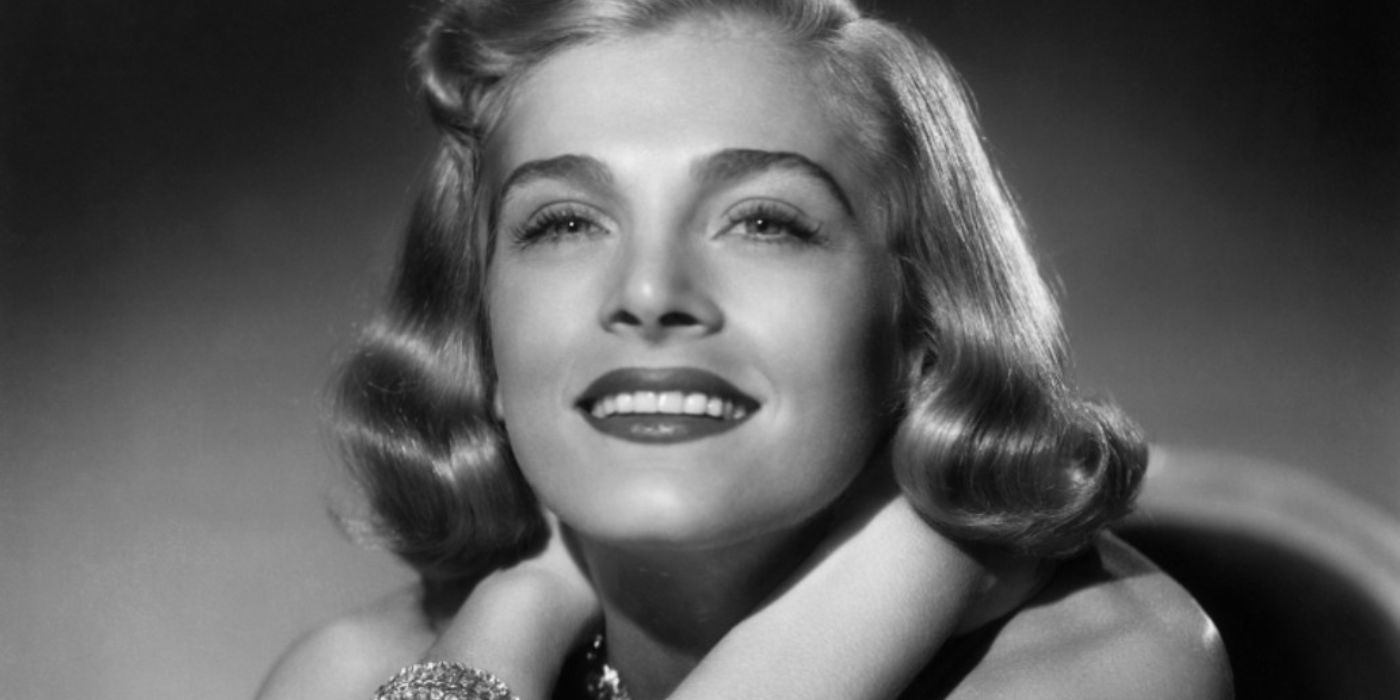 Too Late for Tears stars Lizabeth Scott as one of cinema's ultimate femme fatales, the (almost) infallible Jane Palmer. The plot concerns a ruthless and scheming woman who stumbles upon a suitcase full of stolen money. Driven by greed, she holds on to the suitcase and goes to extreme lengths to protect her new wealth.
Unique among the parade of noirs from the 40s, Too Late for Tears puts the femme fatale front and center as the protagonist. Jane is a fascinating character: resourceful and clever; there's no boundary she won't cross to secure her future. Too Late for Tears isn't afraid to let Jane be as vicious as necessary, creating one of the best femme fatales in a decade full of them.
3
Catherine Tramell – 'Basic Instinct' (1992)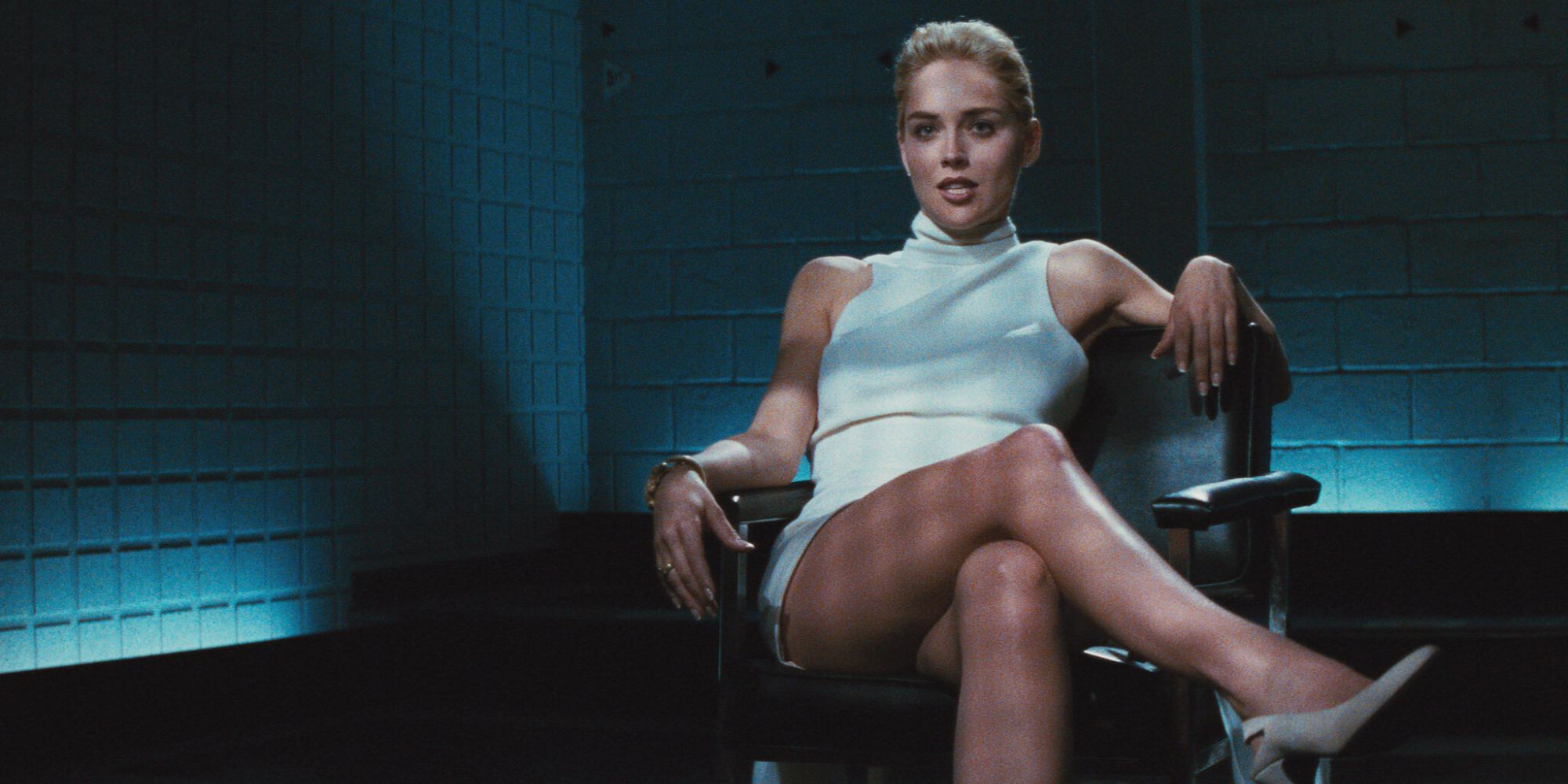 Film noir evolved into the so-called neo-noir revival of post-70s cinema. The late 80s and 90s provided some of the best examples of neo-noir, with Paul Verhoeven's 1992 erotic thriller Basic Instinct acting as one of the best and most widely-known examples. The film is a defining part of neo-noir, mainly thanks to Sharon Stone's star-making performance as femme fatale Catherine Tramell.
Tramell is a best-selling and enigmatic writer suspected of murdering her rockstar boyfriend. Stone is magnetic in the film, taking "fatale" to the next level. A serial killer with a knack for toying with her male targets, Tramell is a character who takes elements from noir's classic femme fatale and mixes them with the psychopathic killers of the 80s and 90s, creating a truly devious and terrifying creature.
2
Phyllis Dietrichson – 'Double Indemnity' (1944)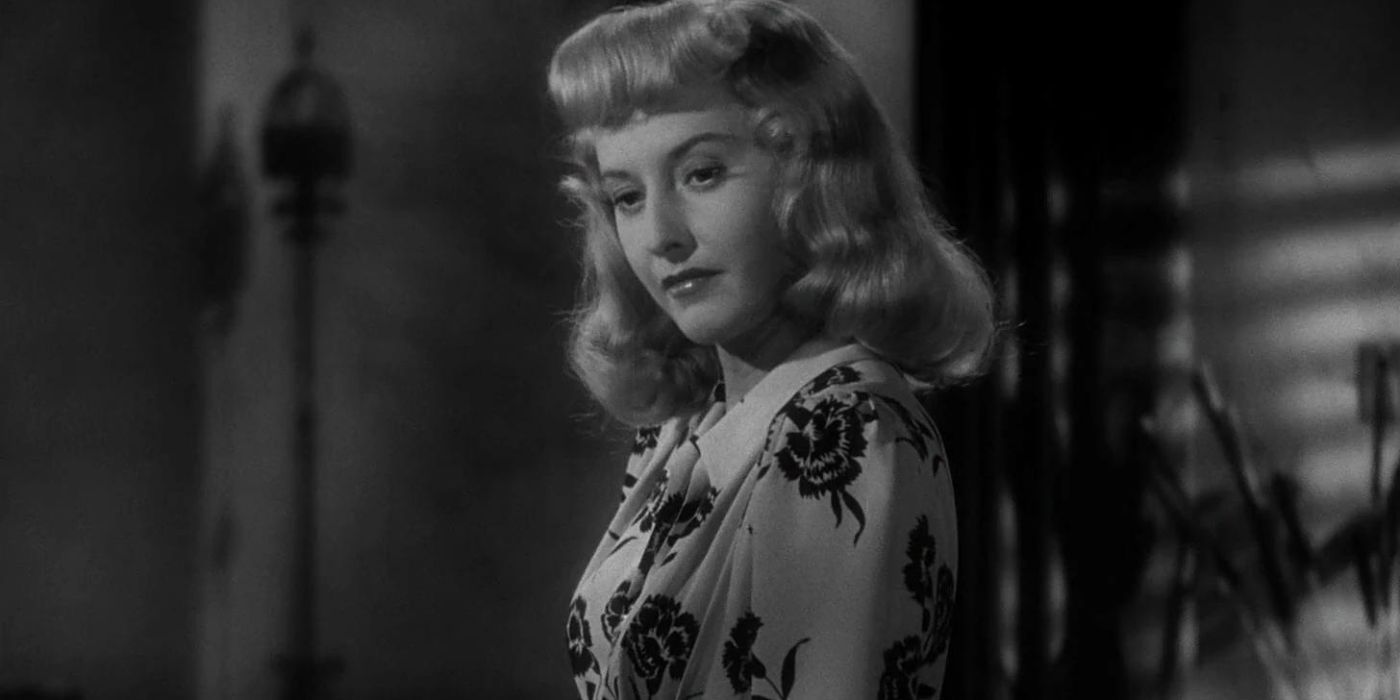 Arguably cinema's most famous and recognizable femme fatale, Barbara Stanwyck's Phyllis Dietrichson is also one of the medium's most celebrated villains. A provocative, ambitious, cold housewife plotting against her unsuspecting husband, Phyllis embodies what mainstream audiences think the femme fatale is.
Stanwyck's deliciously layered performance goes a long way in creating Phyllis' legend. The actor oozes confidence and allure, easily manipulating Fred MacMurray's simpleton Walter Neff into committing the murder for her. Double Indemnity might be the noir by excellence, and Phyllis the ultimate femme fatale, a woman whose intelligence is only outmatched by her deviousness.
1
Amy Dunne – 'Gone Girl' (2014)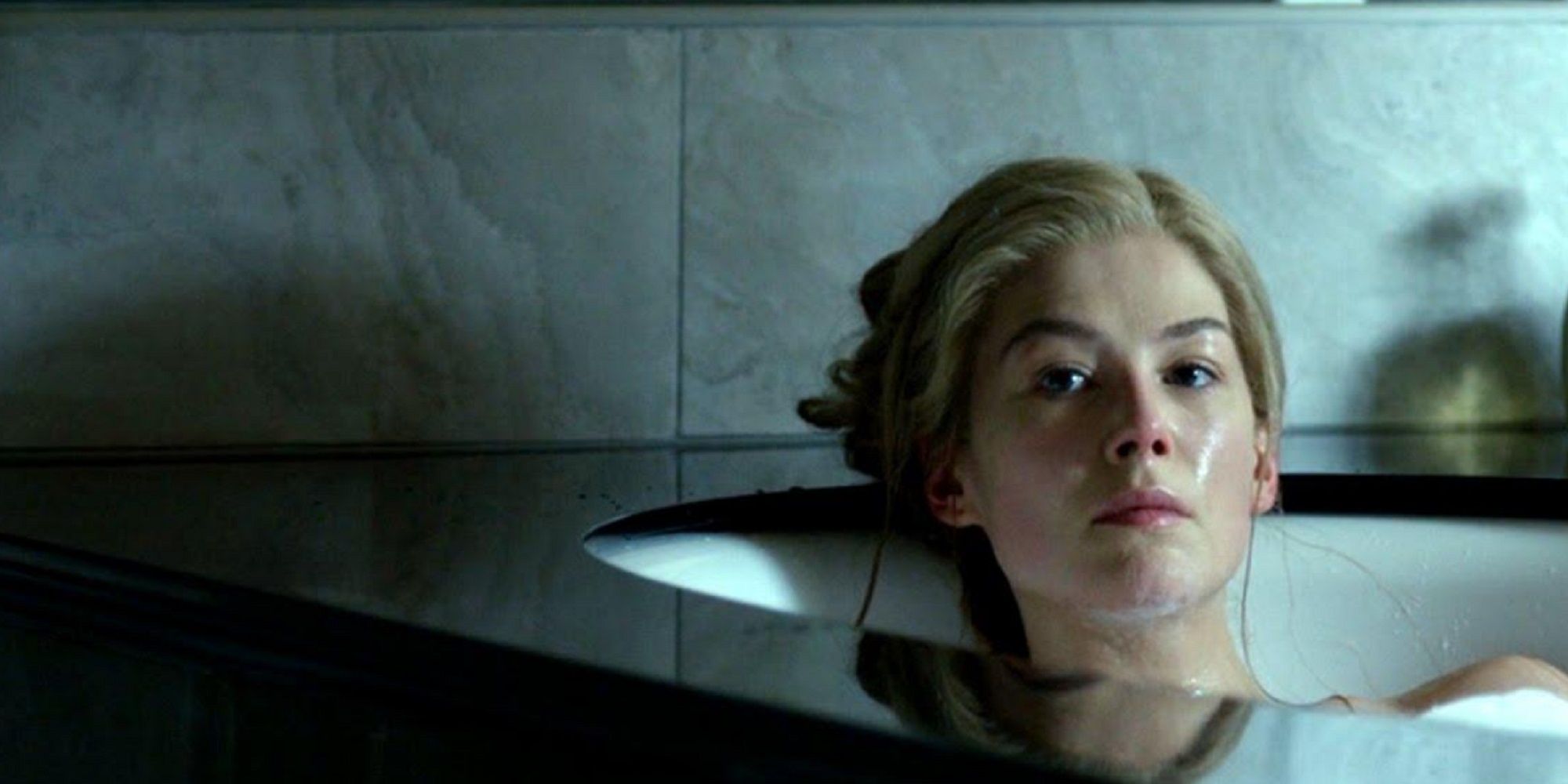 Is Gone Girl a noir? Not quite. It's a psychological thriller with noir undertones. However, Amy Dunne, superbly played by Rosamund Pike, is an unforgettable femme fatale. Cunning, ruthless, and near-psychopathic, Amy is one of the smartest villains in movie history.
Amy has no problem killing anyone if it serves her purpose. She is a Machiavellian schemer who views everything pragmatically; Amy doesn't kill out of spite, lust, or hatred but rather as a means to get what she wants. She inflicts psychological torture on her targets, manipulating them to do what she wants. Amy is a fascinating character and one of cinema's deadliest and most effective femme fatales.