Editor's Note: The following contains full spoilers for 2023's The Little Mermaid.Disney's live-action reimagining of The Little Mermaid is finally here, and though it mostly sticks pretty close to the 1989 film it's based on (and the original Hans Christian Andersen novel), the 2023 version brings in quite a few surprising changes. Making any sort of tweak to an iconic story like The Little Mermaid is always a risky maneuver, but in the case of Rob Marshall's vibrant musical, the changes here help make The Little Mermaid 2023 one of the better remakes to come from the Walt Disney Company. Critics have overall been kind to the live-action adaptation, with Collider's own Ross Bonaime praising it as, "a rare Disney live-action remake that captures the magic of the original."
Disney has made changes in their many live-action remakes before. Some have felt rather harmless and benign, like changing the lyrics of certain songs or just removing any musical elements outright. Others have added some meaningful context and standout moments, such as Mowgli (Neel Sethi) choosing to remain in the jungle in The Jungle Book 2016, Genie (Will Smith) wanting to be a human instead of being free in Aladdin 2019, and Captain Hook (Jude Law) getting a sympathetic backstory in Peter Pan & Wendy.
The Little Mermaid 2023 also makes quite a few minor, but still effective changes to the animated story fans know and love. To see what's different this time around, read below to see all the changes that The Little Mermaid 2023 makes from the original 1989 film.
RELATED: 'The Little Mermaid': Halle Bailey's "Otherworldly" Audition Brought Director & Producer to Tears
Ariel's Sisters Are Future Leaders Instead of Singers
The original The Little Mermaid begins by introducing six of King Triton's (Kenneth Mars) seven daughters. They're all in a musical performance in the underwater city of Atlantica, orchestrated by the court conductor and King Triton's most trusted advisor, Sebastian the Crab (Samuel E. Wright). The performance is supposed to conclude with a grand finale from Triton's youngest daughter, Ariel (Jodi Benson), but when the rest of her sisters introduce her, the young princess is nowhere to be found.
The remake sees Triton's (Javier Bardem) daughters taking on a much more active and responsible role in the underwater kingdom. Instead of being performers in a show, Triton's daughters are all being taught to be responsible and stalwart leaders of the kingdom, with the king summoning his daughters for an annual meeting to prepare for the upcoming Coral Moon festivities. However, Ariel (Halle Bailey) is missing from this gathering as well, choosing to instead explore shark-infested shipwrecks just like in the original.
Scuttle Is a Gannet Instead of a Seagull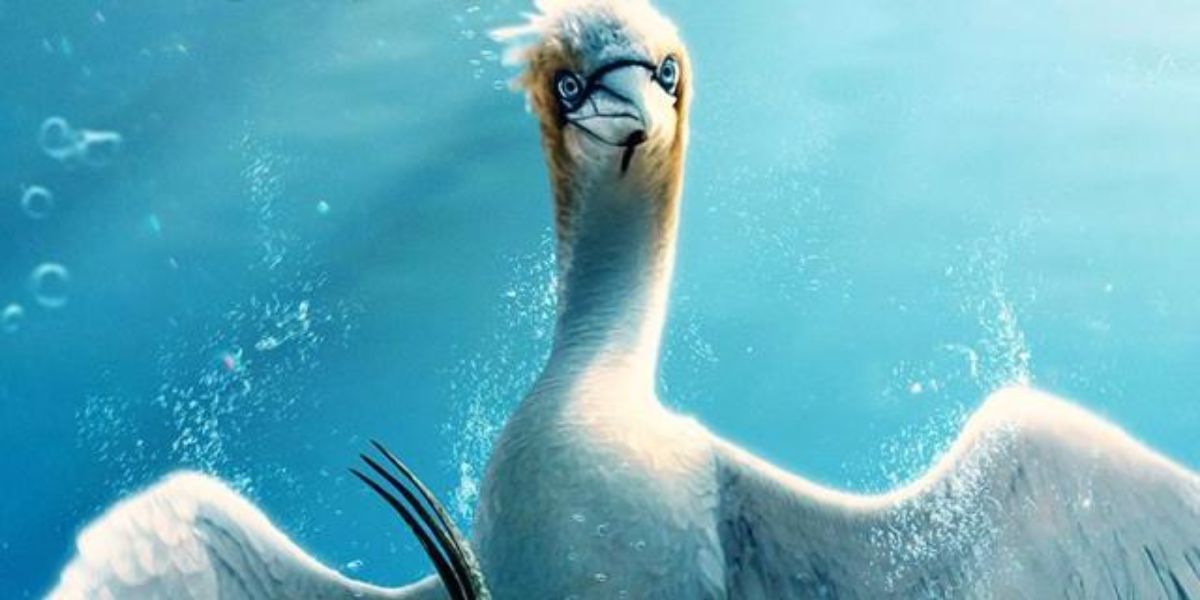 In both the original and the remake, much of Ariel has a keen fascination with the surface world, which is obviously a key component in her character and overall storyline. In the 1989 movie, Ariel seeks information on the gadgets and gizmos and trinkets she finds at the bottom of the ocean through her friend Scuttle (Buddy Hackett). The bird-brained seagull is certainly enthusiastic, but not exactly well-versed in how things work on the surface, describing forks used for eating as "dingglehoppers" used for brushing hair.
Scuttle (Awkwafina) is just as ditzy in the live-action remake, but she's an entirely different bird species this time. Instead of being a seagull, Scuttle is a Gannet – an aquatic oceanic bird capable of going underwater for more extended periods of time. This allows the comic relief character to communicate with Ariel and her other companions under the sea rather than up on land.
Ursula Is King Triton's Sister & Ariel's Aunt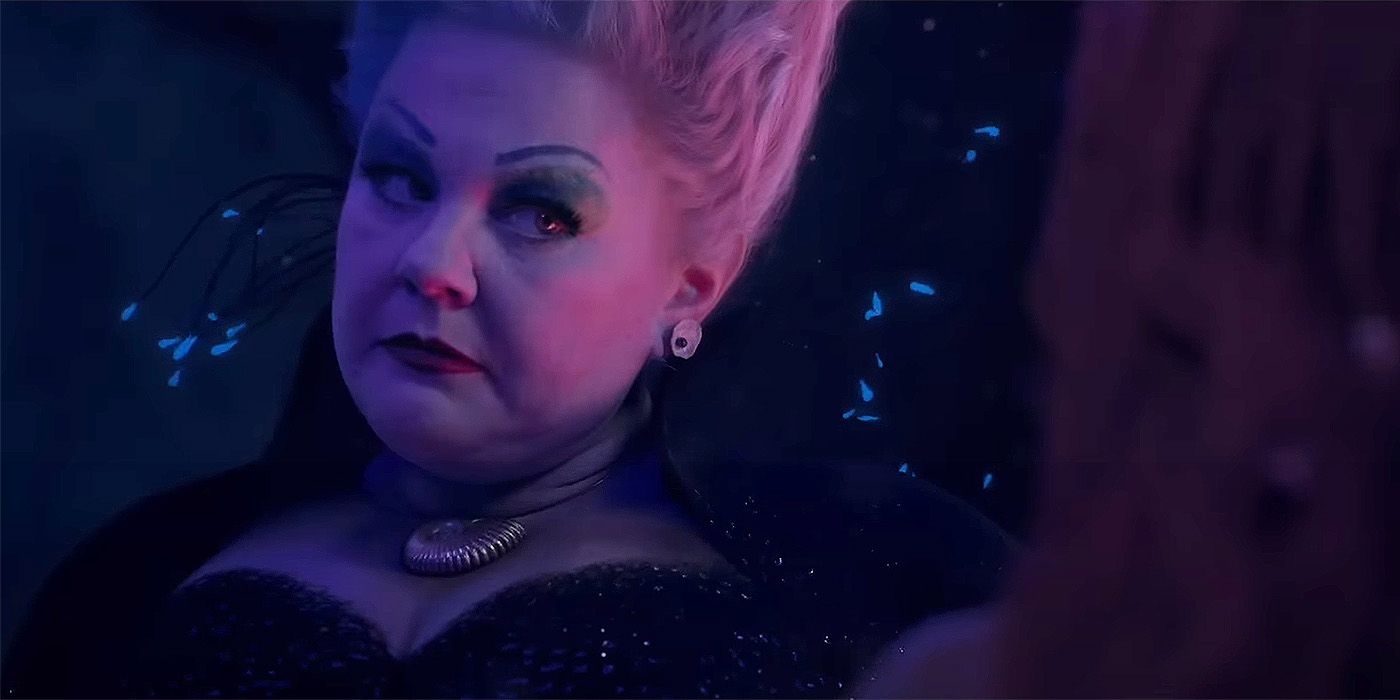 The sea witch Ursula (Pat Carroll) clearly hates Triton, but the reasoning for why isn't made explicitly clear. Basically, all the original film shares about her history with the kingdom of Atlantica is that she once lived in the palace before being banished by the King of the Seven Seas. Since that point, Ursula has lived in the depths of the ocean to plot her revenge, making unfair deals with underwater denizens, and turning those who cross her into her disgusting living garden.
Ursula's (Melissa McCarthy) past isn't expanded upon too much in the 2023 remake, but she does get a surprising familial connection to the royal family. Instead of being a random person who lived in the castle, Ursula is the sister of King Triton, which of course, makes her the aunt of Ariel and her sisters. It isn't made explicitly clear whether Ursula and Triton are biological or adopted siblings, but it's clear that their mysterious falling out has led to a lifetime of resentment. Ursula is also far more ruthless in this version. Instead of turning her victims into meager plant monsters, the skulls, and skeletons in her lair imply that she simply murders those who cross her instead.
A Human Killed Ariel's Mother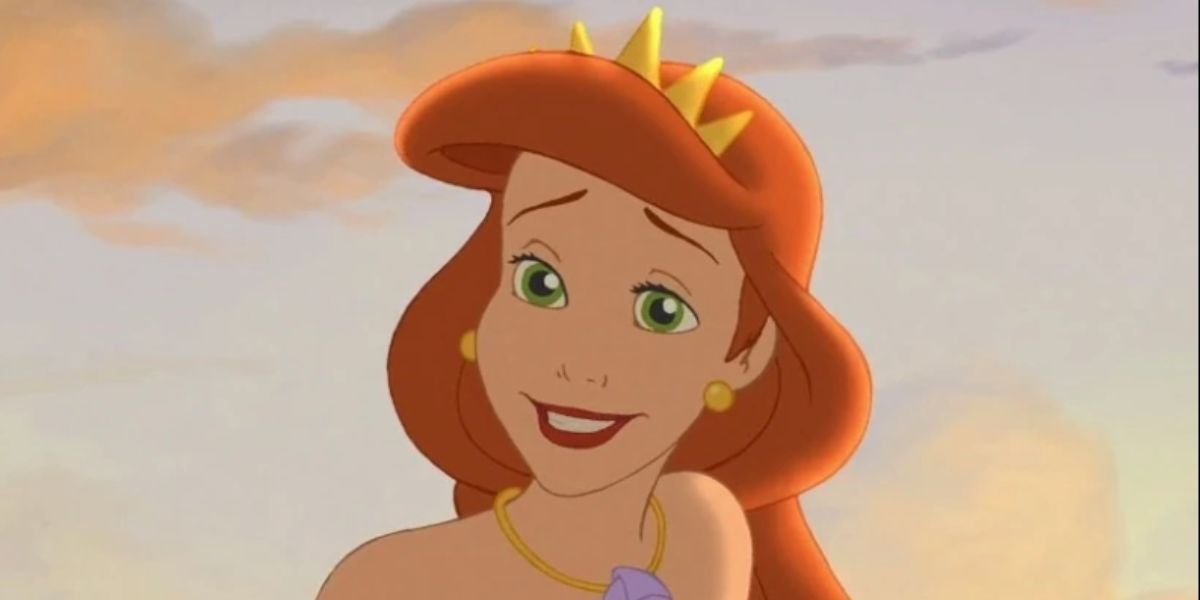 Another element of the 1989 original that isn't expanded upon too much is the fate of Ariel's mother. It's evident that King Triton is struggling to be a single parent to his seven daughters, especially when it comes to his rebellious youngest daughter Ariel. It wouldn't be until the straight-to-video prequel, The Little Mermaid: Ariel's Beginning, where we would learn that Ariel's mother was tragically killed in a freak accident when a human ship ran her down.
Humans are also revealed to be the cause of Ariel's mother's passing in the 2023 version. However, it's implied that a single human was responsible for the mermaid queen's death rather than a ship-based accident. The film doesn't go any further than that, but the conversation seems to indicate that Triton's wife was killed deliberately rather than accidentally.
Eric Is an Orphan Who Became a Prince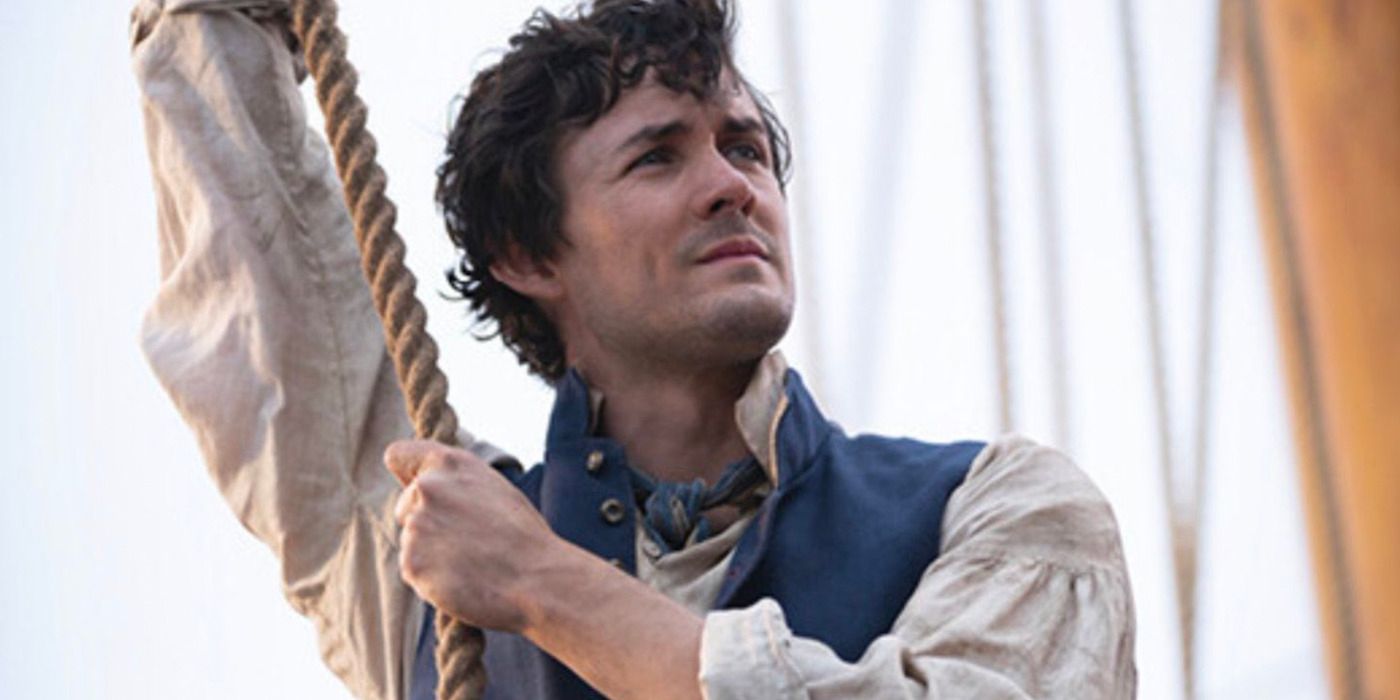 Ariel isn't the only character who is given a more complex family history in the 2023 remake. The handsome Prince Eric (Christopher Daniel Barnes) isn't given too much to do in the original. He's simply a good-hearted member of the nobility who Ariel falls in love with after saving him. Apart from his love of the ocean, we don't learn much about his backstory or wants and desires.
Eric (Jonah Hauer-King) is given a lot more to do in the 2023 version. For starters, we learn that he's not only an orphan, but one that came to the shores of his future kingdom via a shipwreck at a young age. His adoptive mother, Queen Selina (Noma Dumezweni), also acts as a new parallel to King Triton, also being very concerned and protective of their child. Eric's mysterious past also functions as a compelling reason for why the prince wishes to explore the uncharted ocean, likely so he can potentially find his real parents if they're still out there.
'The Little Mermaid' Features Three Original Songs From Lin-Manuel Miranda
Hamilton creator and Moana songwriter Lin-Manuel Miranda attributed three original songs to the live-action remake of The Little Mermaid. The first is an all-new power ballad for Prince Eric. Shortly after being saved by Ariel and wanting to find the mystery woman who saved him, Eric sings the song "Wild Uncharted Waters" as he laments how important it is that he finds this remarkable woman.
Ariel also gets another new song during one of the film's most unique sequences. Titled 'For the First Time' (not to be confused with the similarly titled "For the First Time In Forever" from Frozen), Ariel "sings" the song when she's first brought into Eric's castle. This is presented as an internal monologue since Ariel isn't capable of speaking after giving her voice to Ursula just hours earlier. Her singing is passionate but also skeptical since Ariel must have Eric fall in love with her without saying any words.
Finally, there's the most eloquently titled song of all – "The Scuttlebutt". Yes, it wouldn't be a Lin-Manuel Miranda soundtrack if there weren't at least one rap song, and we get that when Scuttle comes to tell Ariel and Sebastian (Daveed Diggs) some big news. That news ends up being Eric wanting to get married to a disguised Ursula, but it take a while for Sebastian to extract that information since the bird won't stop singing about her "Scuttlebutt".
Ariel Deals the Final Blow to Ursula Instead of Eric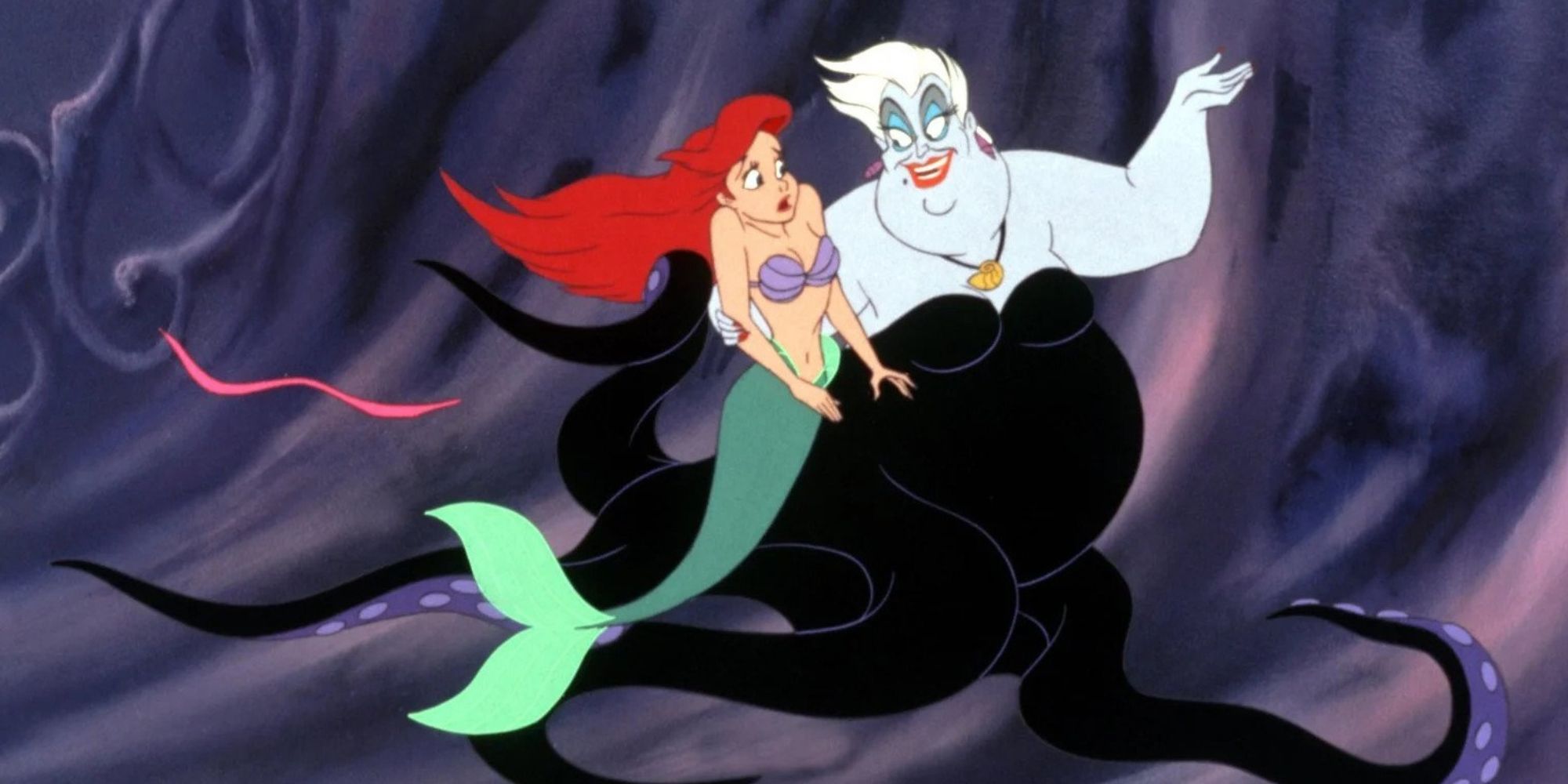 The final battle of the original film sees Ursula gain massive power when she steals King Triton's trident, ready to exterminate all who cross her. First on her list is Ariel, who is powerless as the deceptive sea witch is about to erase her from existence. Thankfully, Eric arrives with his ship in just a nick of time, impaling the gargantuan tyrant with the bow of his ship.
The 2023 version follows a similar series of events but with one crucial change. Eric still helps in the fight, distracting Ursula long enough for Ariel to devise a solution. Using one of the shipwrecks that were brought to the surface by Ursula's typhoon, Ariel is the one to use a massive vessel to impale the monster instead, saving her beloved Eric.
Ariel and Eric's End Represents a New Beginning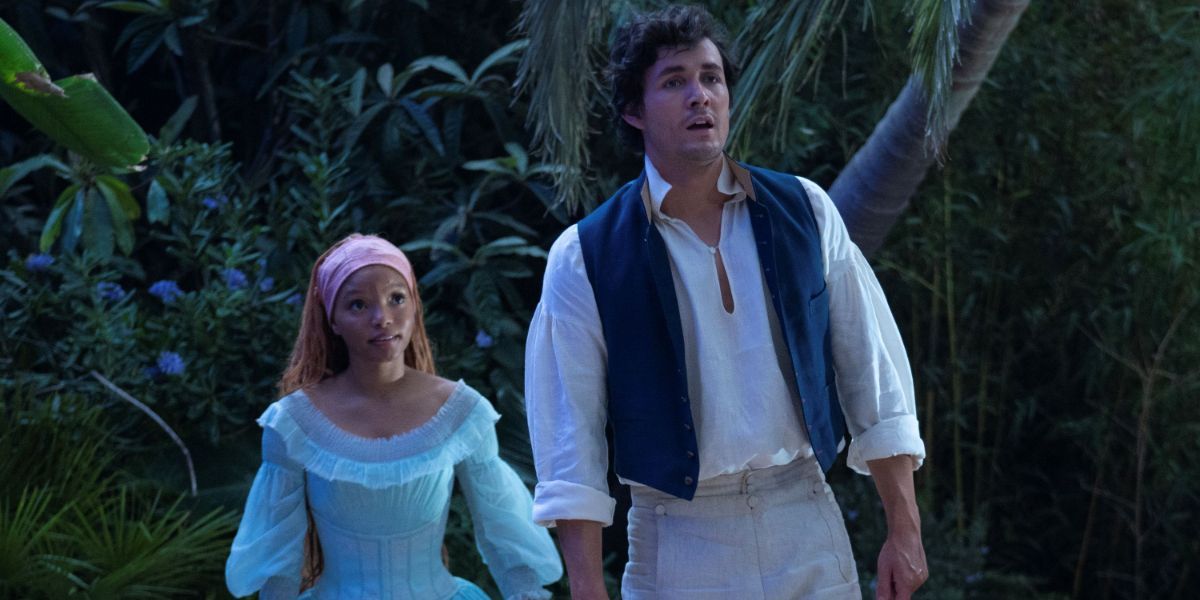 The ending of the 2023 film is largely the same. Triton learns his daughter is capable of making her own decisions, he grants her wish to become a human, and Ariel and Eric live happily ever after. However, instead of ending their story with a happy marriage, this is just the start of another new journey. The two decide to spend their new life exploring the uncharted waters of the ocean, hoping to one day be a part of a whole new world of possibilities where no man (or mermaid) has been before.