From Midnight Cowboy's opening scene set to the banjo-heavy country music styling of Harry Nilson's "Everybody's Talkin'", you know that Joe Buck (Jon Voight) isn't your typical cowboy from Texas. Sure, he's dressed the part and has the purposeful gait, but under the Stetson hat is a mind that has much more going on than breaking horses and herding cattle. This Texan is heading to the Big Apple to become a male gigolo. It doesn't take very long to understand that director John Schlesinger is out to make one of the most controversial and groundbreaking movies in the history of cinema. When Midnight Cowboy hit theaters on May 25, 1969, it was given the "Scarlett Letter" of an X rating. Dustin Hoffman delivers one of his best performances as the sickly, downtrodden New York City resident Enrico "Ratso" Rizzo. Along with Voight, the two elevate the film above and beyond the restrictive rating and deliver one hell of a movie that even the Academy couldn't ignore to the tune of the industry's top honor of Best Motion Picture Oscar.
What Is 'Midnight Cowboy' About?
The first five minutes of Midnight Cowboy kick off with red flag-raising moments as far as movie ratings go, and it only gets more lascivious from there. From the outset, we are privy to some of Joe's oddly intimate flashbacks as a young boy with his flirtatious grandmother which throws the movie into a truly iconoclastic and uncomfortable orbit. Upon arriving in New York, a determined but naive Joe Buck stumbles upon the low-level street hustler Ratso Rizzo who knows a sucker when he sees one.
Ratso is an opportunist of the highest order and wastes no time pimping Joe Buck out as a male sex worker ready to conquer the city's seedy underground. Ratso sends Joe out where he is quickly smacked in the nose with how disgusting some people can be looking for sexual fulfillment. Joe turns from Julius Ceasar with a 'Veni, Vidi, Vici" attitude to realizing that he is a Texas-sized fish out of water in way over his head. At one point, Voight dons a cherry red shirt that makes him look like the legendary "Big Tex" from the Texas State Fair towering over the sea of New Yorkers as he and an ill Ratso are relegated to scavenging the streets for food while living in the squalor of a one-room hovel in Manhattan.
RELATED: Dustin Hoffman Teaches Acting Classes Online
The Sexual Content in 'Midnight Cowboy' Was Off the Charts for 1969
In 1969, the overt sexual imagery and nudity in Midnight Cowboy' were considered unseemly, to say the least (particularly the rendezvous between Voight and Brenda Vaccaro's character, Shirley). Prior to it, the only nudity shown on the big screen was viewed in the disreputable XXX theaters in Manhattan's Times Square and other big city Red-Light districts. Today it would be considered relatively tame in comparison, but the combination of gratuitous sexuality and illicit drug use on top of the antiquated and insensitive language landed Midnight Cowboy with a well-deserved X rating. So how does a movie that has been red-flagged overcome such a large obstacle to becoming not only taken seriously but earning the most revered award in Hollywood? It all has to do with the chemistry between the two gifted actors at the center of the story and some brilliant writing.
'Midnight Cowboy' Features an Unlikely Friendship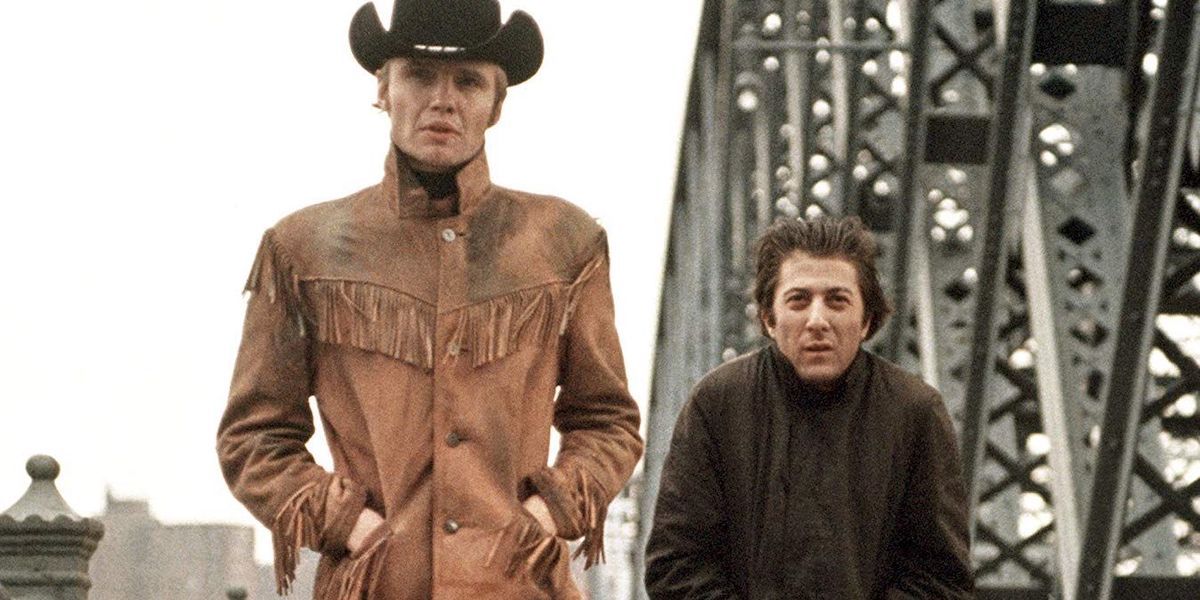 Films with well-written, well-acted unlikely relationships are always appealing to the masses. Think about it, why do we love movies like The Fox and the Hound, Lost in Translation, The Shawshank Redemption, or Up? Because it restores our faith in humanity in the sense that any two human beings can get the better of social convention and forge a relationship that should never have happened. Star-crossed romances like Romeo and Juliet or Pretty Woman also fit the bill. Hoffman would later go on to claim the Best Acting Oscar for such a pairing when he played opposite Tom Cruise in 1988's Rain Man, and to a lesser degree in Hoffman's bust-out movie The Graduate in 1967, and Papillon with Steve McQueen. But it takes more than an odd couple to make a great film.
Top-Notch Writing in 'Midnight Cowboy' Overcame Its X Rating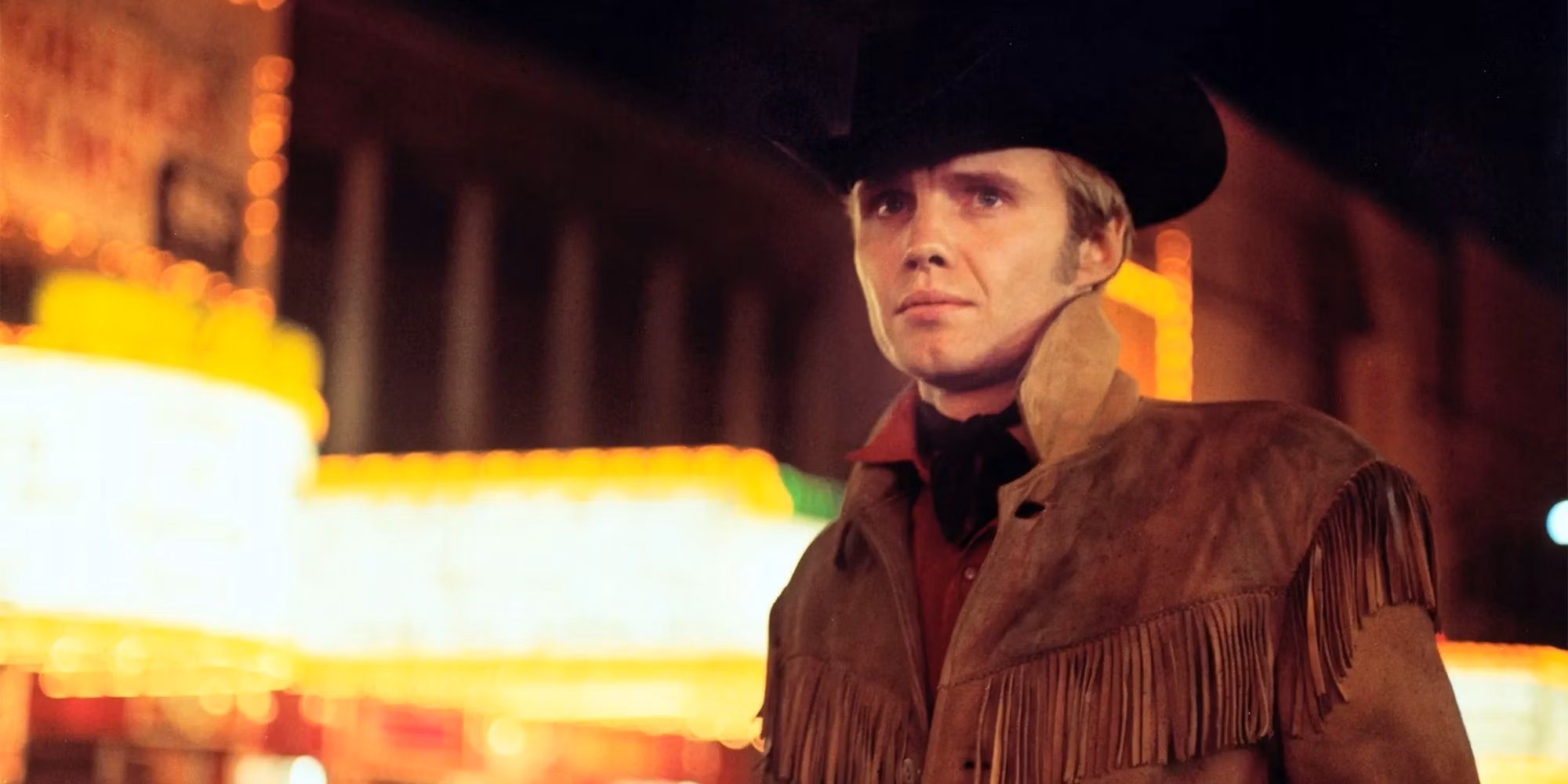 Based on the 1965 novel by James Leo Herlihy, the adaptation was written and adapted by Waldo Salt who also took home an Academy Award in 1969 for Best Screenplay. What Salt does with Herlihy's characters in Midnight Cowboy is nothing short of remarkable, especially considering he hadn't written a piece for a Hollywood film since the 40s as a result of being blacklisted because of his 18-year membership in the Communist Party. Salt addressed the ban on NPR, "I wish we had done something to deserve being blacklisted. I wish we'd had that much influence on film or on politics at that time. I think the world might have been different. But we didn't." If you've read the book of the same name, you know that both Joe Buck and Enrico Rizzo are fleshed out with an extra dimension by Salt. First off, Ratso doesn't even appear in the book until roughly the halfway mark. We can't imagine a story with so much less of Dustin Hoffman's epic performance that would solidify him as a huge star in Hollywood. Salt also made the choice to dismiss some of the more disturbing sexual encounters of Joe during his youth before the film picks up. By doing so, he makes the relative innocence and naivete of the main character far more believable and entertaining.
Dustin Hoffman & Jon Voight Were at Different Points in Their Careers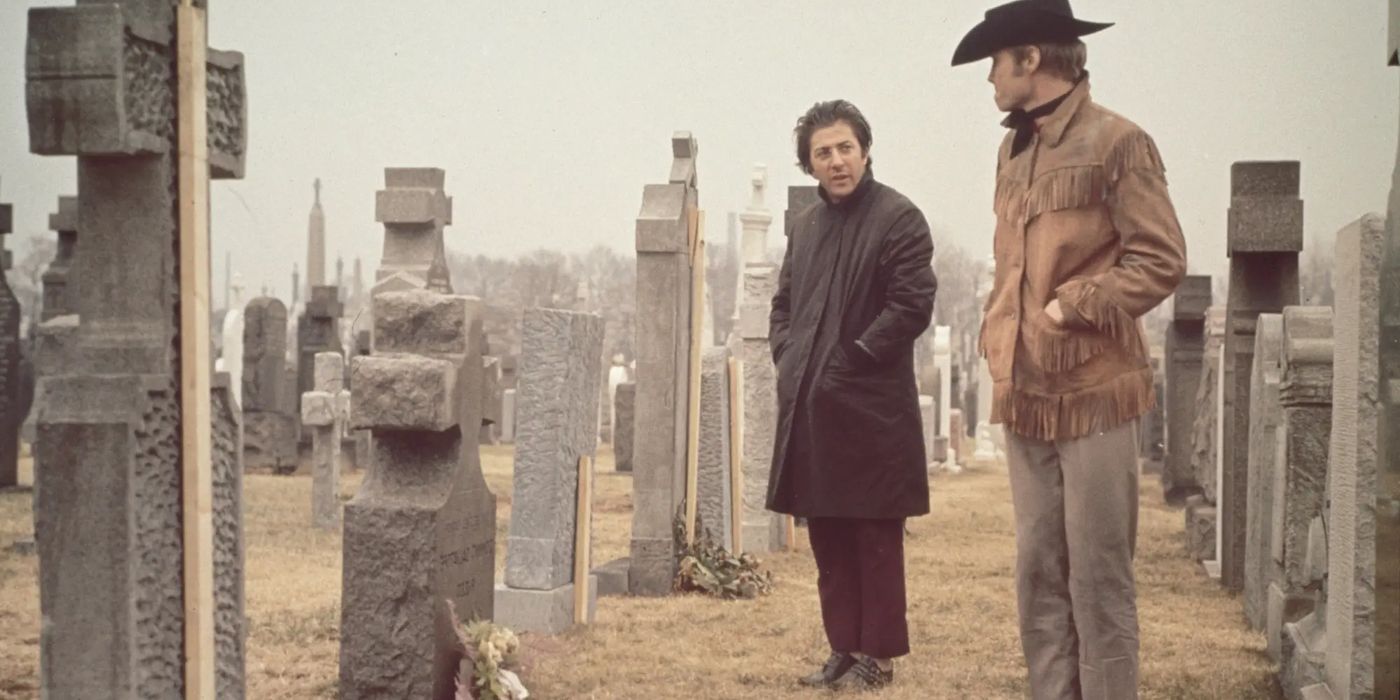 The two stellar performances from the film's leads were one of the biggest reasons that Midnight Cowboy broke free from the albatross of an X rating. But the actors had different considerations for making the movie. While Voight was still a relative unknown and willing to work for less money, Hoffman had already hit it big as Benjamin Braddock in director Mike Nichols, The Graduate. According to sources, Nichols, who won an Oscar himself for his direction of the movie, almost talked Hoffman out of appearing in such a risky and risqué project. Nichols purportedly heard about the subversive plot of Midnight Cowboy and had conversations about whether he should stay on the shoot. Dustin Hoffman told Entertainment Weekly, "When we started having screenings, people would get up and leave. They were so offended." And he commented on the film's success noting, "It's a love story, and maybe a love story we hadn't seen before…People just sat there [crying] when it was over. It worked on a narrative level, on the cinematography level, and it had music that was [its] soul. It's a surprise when something hits you that strongly." Fortunately, Hoffman decided to stay put on the film and that choice turned out to be a wise one. Both he and Voight received Oscar nominations but lost out to John Wayne who callously and incorrectly name-called the movie.
Why Did 'Midnight Cowboy' Succeed Where Other Great Films Failed?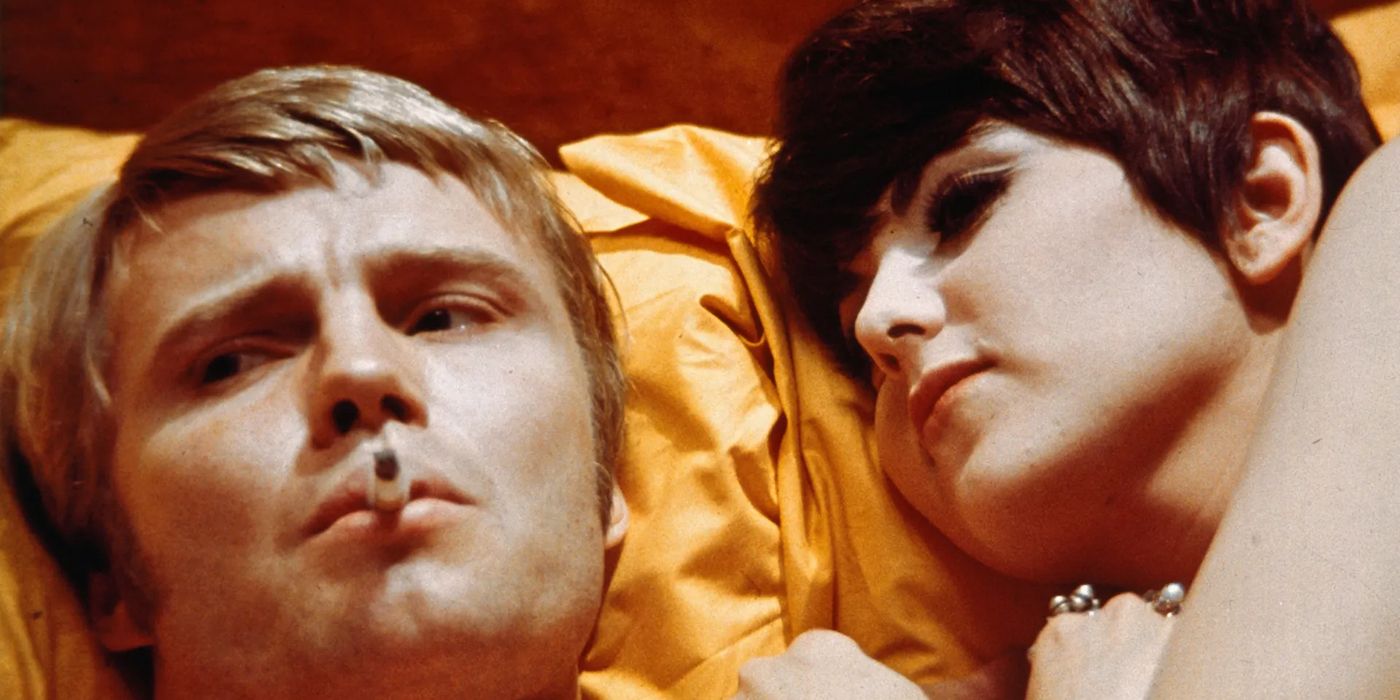 By winning Best Picture, Midnight Cowboy outpaced similarly controversial and X-rated movies of the era. Stanley Kubrick's masterwork, A Clockwork Orange was initially given the commercially crushing rating until the director removed 30 seconds of footage in order to get an R rating. Similarly, The Last Tango in Paris starring Marlon Brando in 1972 was dissected for its sexual content and earned an X rating. While the movie is highly regarded, it didn't come close to winning an Oscar until an edited cut of the film was reclassified as NC-17 in 1997 earning a nomination. All of these films came out in the span of three years between 1969-1972. It was a different era and attitudes about sex were different than they are today, but these remarkable movies all contributed to where the line would be drawn between what was suitable for mass consumption and what wasn't. Midnight Cowboy was the only one to come away with the ultimate prize.