Thanksgiving is more than just a cozy, crowded house full of people eating turkey. Frankly, the idea is so much greater than that. Thanksgiving is about giving thanks for everything in one's life. Unlike Halloween or Christmas, there aren't many movies centered around Thanksgiving. Notably, that means there are even fewer Thanksgiving-themed films for kids. Netflix is the subscription service most families are likely to have, and that means the widest option of material for kids to watch while dinner is being prepared.
Updated May 31, 2023: If you're a fan of all things family and turkey, you should know this article has been updated recently by Amanda Minchin.
At its core, what this list seeks to do is to help young people build up their holiday memories. No matter how much YouTube or quick content children watch, the majority of what will shape the memories of youth is still movies. The films on this list are being fun and whimsical but are also filled with themes of family, thankfulness, and kindness. The following movies, while not outright "Thanksgiving Films," are all tied in a greater, thematic sense.
This list goes in many different directions, but if one thinks about it, so does the holiday. What starts as a way to give thanks and show appreciation for the people around us ultimately gives way to rank consumerism in the form of increased shopping hours, endless commercials, and the American shopping experience known only as Black Friday. Think of this list as a companion that will help you and your family stay clear of all that. Instead, consider this your cue to fire up the hors d'oeuvres, put that turkey in the oven, enjoy the wonderful people around, and of course, watch some Netflix.
12
Chicken Run
This film would work even more perfectly if it was called "Turkey Trot." That said, it more than works to underscore the themes and ideas on Thanksgiving as is. Chicken Run opens with Rocky, the rooster, and Ginger, the hen. Over being on the farm, together they lead a mission to break free and live life on their own terms. They set out together to cherish their freedom and happiness in life in this stop-motion animated classic.
Related: Chicken Run 2: Why the 23-Year Delay?
Chicken Run fans will be excited as the long-awaited sequel, Chicken Run: Dawn of the Nugget, is set to premiere on Netflix in December 2023. While it won't arrive in time for Thanksgiving, Chicken Run will make a good Thanksgiving watch to build up excitement for the sequel.
11
Duck Duck Goose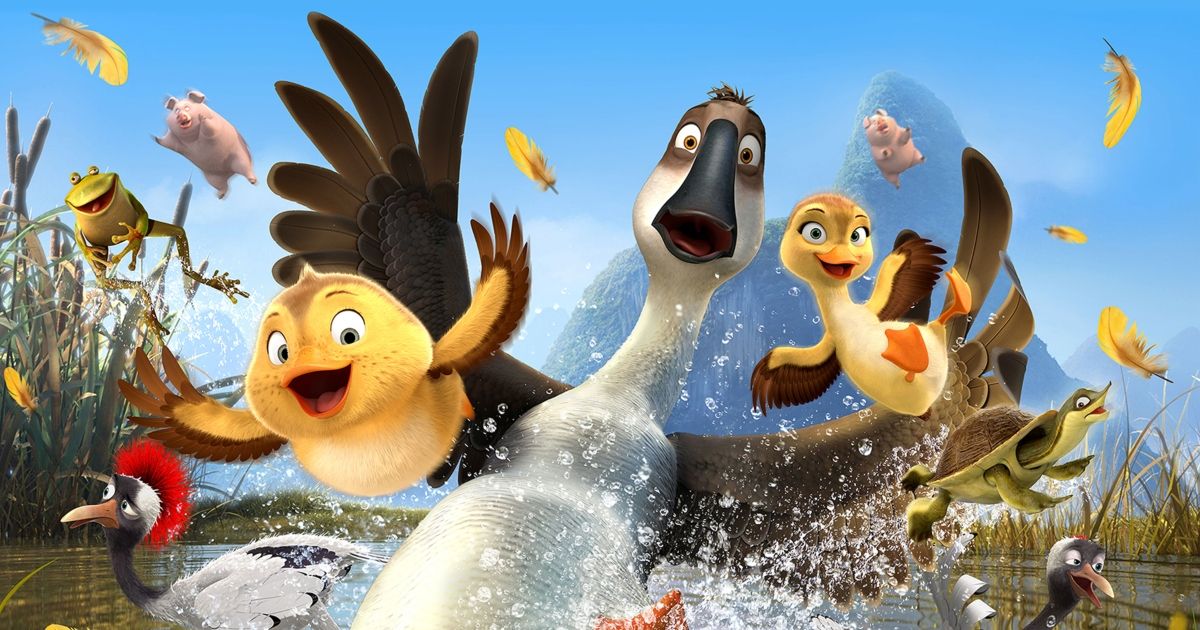 With a title that's reminiscent of the classic child's game, this film just has to be fun. Featuring the voice talents of Jim Gaffigan, Zendaya, Lance Lim, Greg Proops, Natasha Leggero, Stephen Fry, Craig Ferguson, and Carl Reiner, Duck Duck Goose follows a carefree bachelor (goose) who helps two lost ducklings journey south. While the setting is technically in China, the overall themes of togetherness and the bird-related nature give off Thanksgiving vibes.
10
Open Season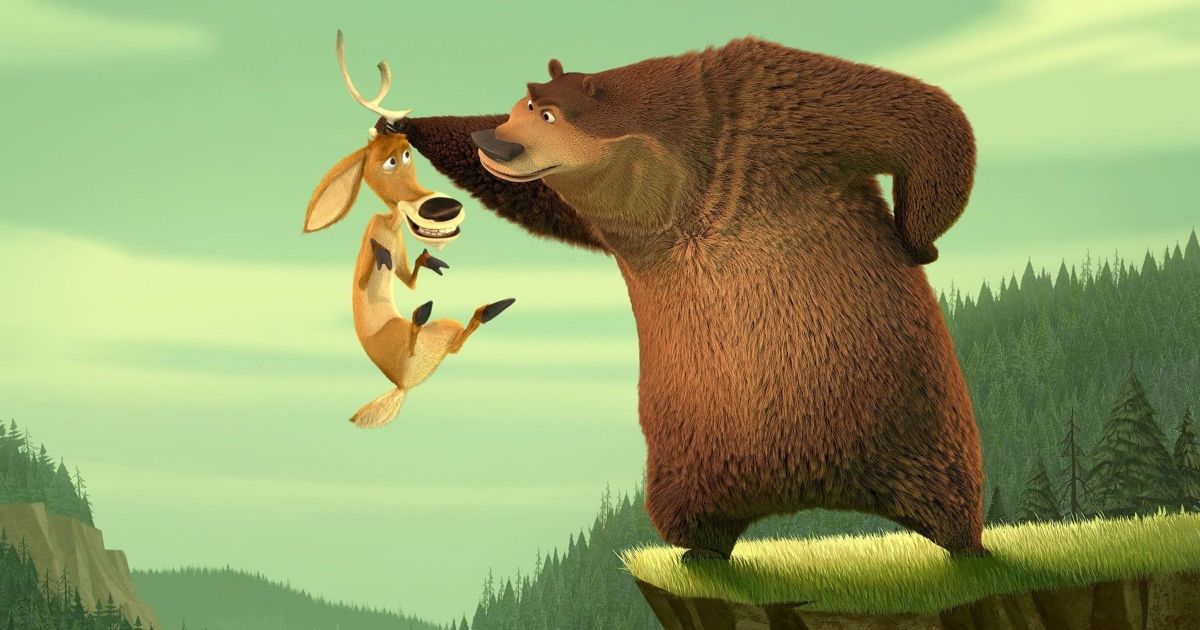 It may be Open Season for some, but not if this merry band of animals has anything to say about it. Featuring an all-star cast that includes Martin Lawrence, Ashton Kutcher, Debra Messing, and Billy Connolly, this movie follows pampered domesticated bear Boog, who is left behind mere days before hunting season. Now, he must band together alongside a one-antlered deer and other woodland creatures to defeat the invading human hunters.
Both timely and unique, Sony Pictures Animation's first theatrical movie has a mix of humor that is sure to please audiences, both young and old. It also makes for an interesting watch to see how far Sony Pictures Animation has come since the release of this film in 2006. Before Hotel Transylvania or Spider-Man: Into the Spider-Verse, Open Season put Sony Animation on the map, and that is something everyone can be thankful for.
9
Good Sam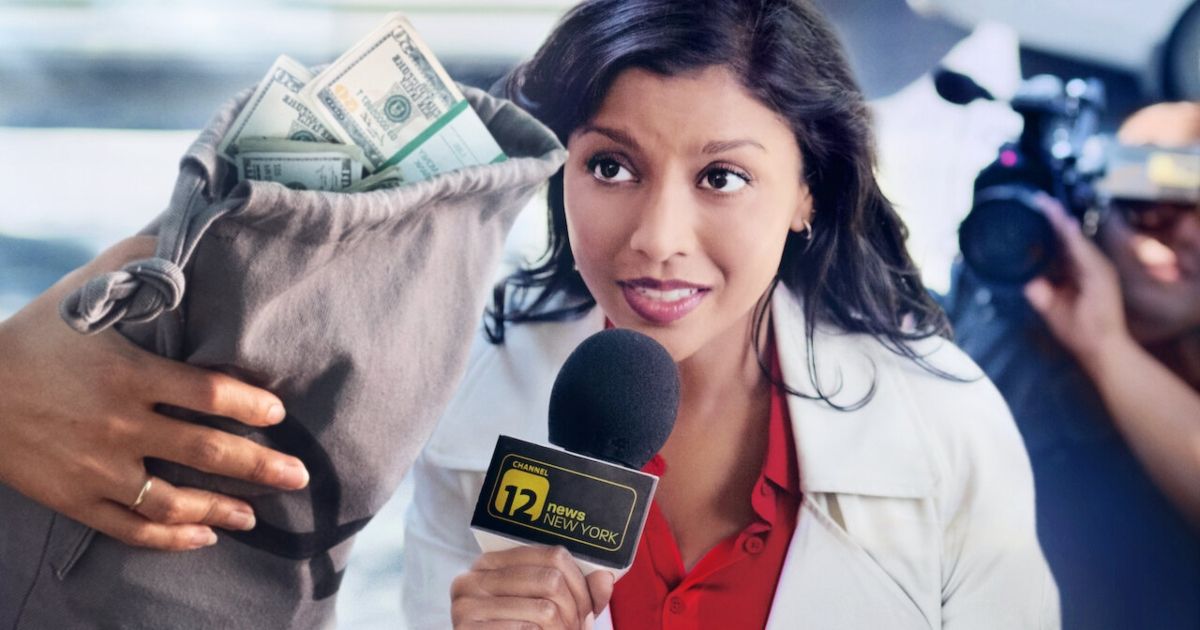 Good Sam is a Netflix original whose morals are written right on its sleeve. This story follows a skeptical journalist turned optimist as she chases the story of a Good Samaritan who graces random doorsteps with life-saving funds. The holidays are about being thankful and lending a helping hand, and Good Sam explores that theme in a wholesome age-appropriate story.
8
Spirit Riding Free: Spirit of Christmas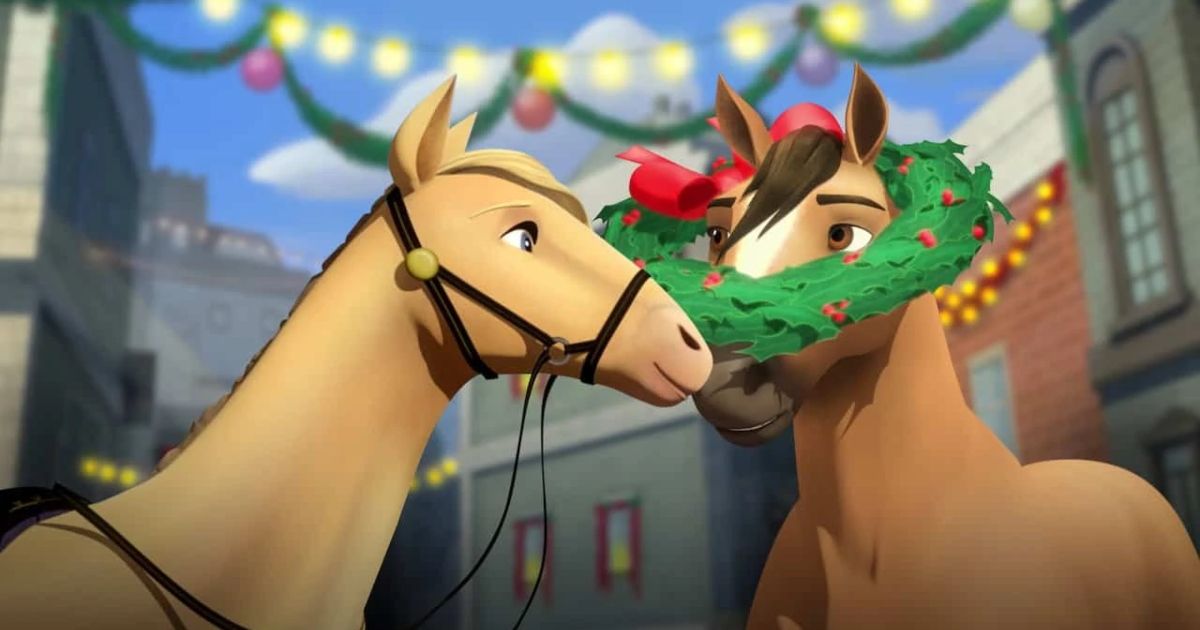 While the original film, Spirit: Stallion of the Cimarron, may no longer be on Netflix come this holiday season, the slew of Netflix series they inspired should be. The original is a Dreamworks special, arguably a modern retelling of films like Black Beauty, but set in the American West. There was a decent representation of Native Americans in this film, something that is keenly lacking in the rest of this list.
Spirit Riding Free: Spirit of Christmas is a more modern take on the original series. Set years later, in the 1890s, this short features the offspring of the original hero alongside a gutsy group of horse-riding pre-teens. In this holiday special, the girls have to make it home in time for the holidays after a series of natural disasters temporarily stunt their plans. And, as an added bonus, once the kids finish, there are still whole seasons of Spirit: Riding Free to catch up on.
7
Peter Rabbit 2: The Runaway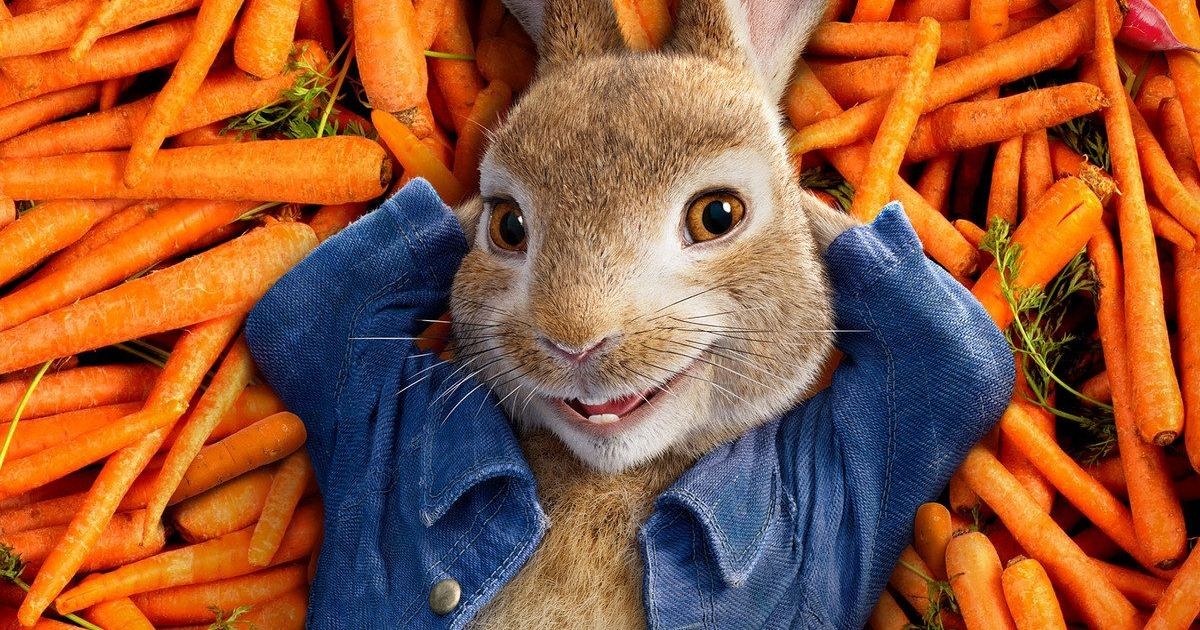 Okay, how Thanksgiving is a tale about rabbits? Surprisingly, very. In the first film, the titular character had his plans for Mr. McGregor's vegetable garden upended after Mr. McGregor passed away, after which he had to come to terms with a brand new gardener. In Peter Rabbit 2: The Runaway, Peter and his family have to get even more creative in getting the food they covet after the new owner meets and marries a woman who changes everything. Bored with the garden life, Peter sets out for the big city, where, of course, hijinks ensue.
While at first glance this might look like more of an Easter film, this movie is about learning to love someone and respect their property, and also realizing that love can soften even the hardest of hearts. It's a heartwarming message of found family that makes it a shoo-in for the season. Many thanks to Netflix for giving the kids of the streaming world a vehicle where they can see that people and animals can indeed grow and change.
6
The Willoughbys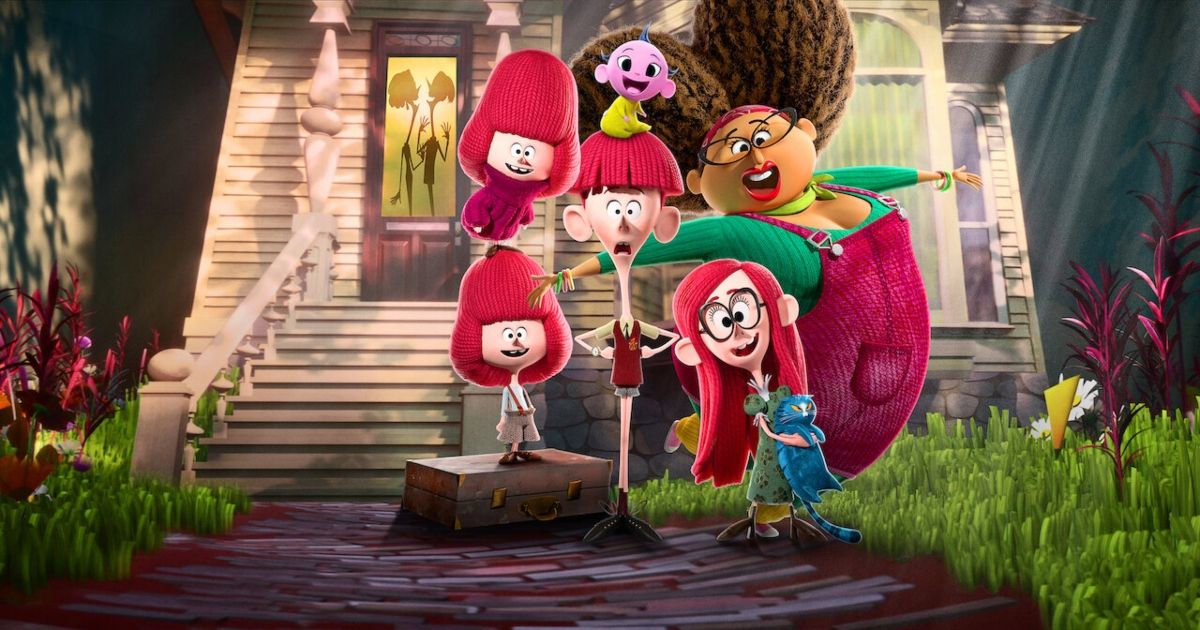 Fans of Lemony Snicket's A Series of Unfortunate Events (which is also on Netflix) will be pleased to find this animated alternative for their little ones. Based on the book of the same name by Lois Lowry, The Willoughbys turns the tables on the traditional story by having the children send away the parents for a change. Better yet, this movie features voiceover work by Will Forte, Maya Rudolph, Terry Crews, Martin Short, Jane Krakowski, and Ricky Gervais (who also serves as the narrator). This film's message of found family is delightfully touching. With any luck, the kids will want to turn to the book version next,
5
Matilda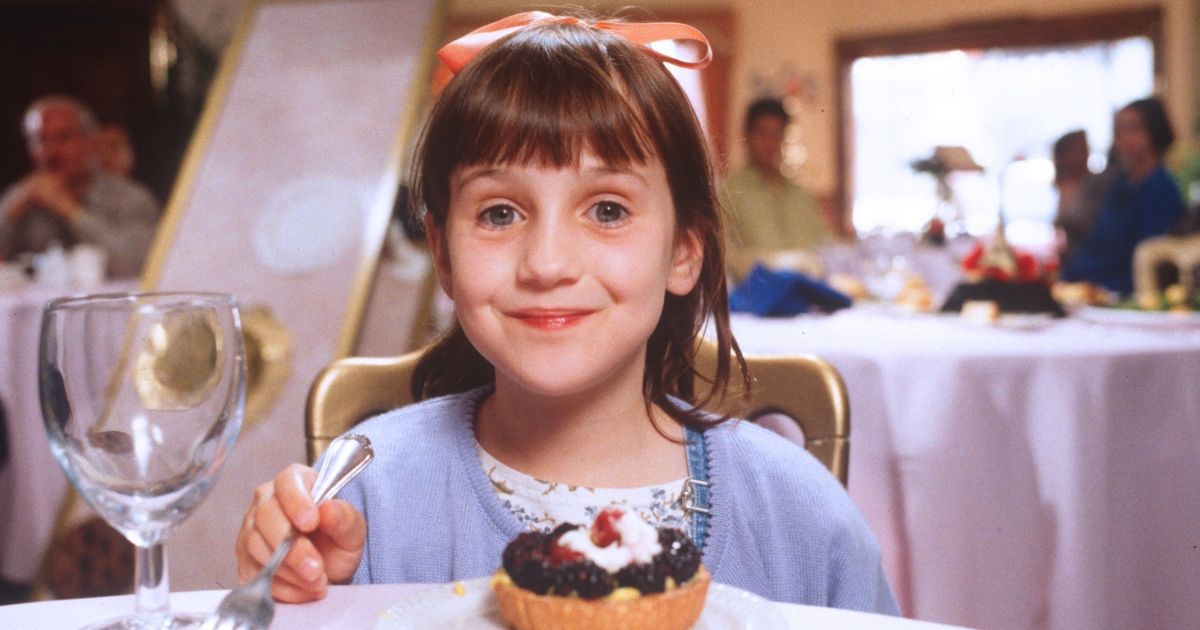 Matilda is a childhood classic, and with good reason. The original movie, based on the book by Roald Dahl, featured Mara Wilson as the titular character. Rhea Perlman and Danny DeVito star as her abusive and dysfunctional family parents think the original Dursleys from Harry Potter. Matilda finds solace in books, and that is soon nurtured by her caring teacher, Miss Honey (who, spoiler alert, winds up taking her in as her own by the end). As her reading lists grow, so do her innate powers.
Related: Best Children's Book Movie Adaptations, Ranked
Sometimes it's the family found, and not the family made, that makes all the difference, and this film is the perfect example of that. If you're left wanting more, tune into Netflix's theatrical release of Matilda: The Musicalfor some show-stopping songs that will have the whole family singing.
4
Gnome Alone
How about that title? Thankfully the story of Gnome Alone is pretty darn amazing too. The film opens with Chloe, who just wants to have an amazing high school life. Soon, she discovers that the garden gnomes around her house need her help on an amazing mission.
Working together despite their differences is pretty much the epitome of Thanksgiving. So much of the holiday is predicated on the idea that different personalities have to tolerate one another on this special day, and this movie is a great example of that. So, if dinner table rules include no talk of politics or religion, this is one the whole family can enjoy and with the core of the movie.
3
Benji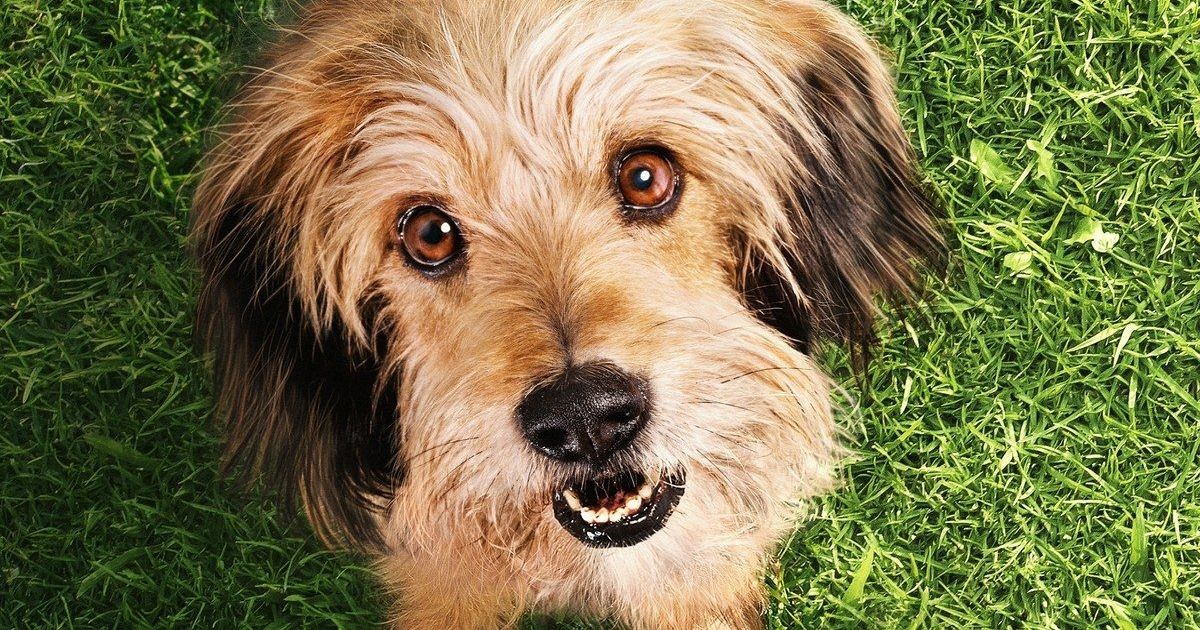 Benji is a Netflix reboot of the popular film franchise. Considering that Benji is the quintessential family film and Thanksgiving is all about family, it's pretty easy to see why this canine-led film would land on this list. This lovable dog arrives in the life of a family when a boy and his sister get into danger. Benji is wholesome, sweet, and the perfect laid-back watch for pre-meal or after a nice dinner.
2
Trolls Holiday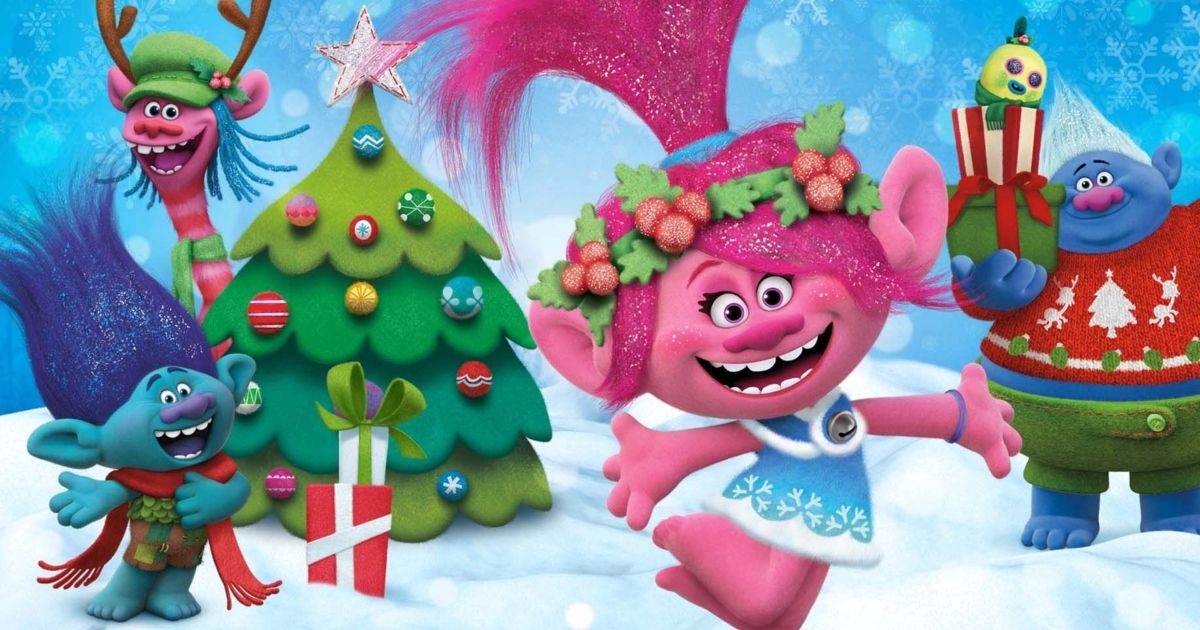 Trolls Holiday is a 26-minute gem that could very well be the Rudolph the Red Nose Reindeer of its generation. Thanksgiving is all about, well, giving… it's literally in the name. The idea that it is better to give than receive is very much on display throughout this short (and, though more associated with Christmas, it still applies here). The plot is simple, quick, and easy to digest. In this story, Queen Poppy discovers that some friends of hers don't have a holiday, so she elicits some help to create one for them.
There is a warm appeal to a story that's all about inclusion during the holidays. Even better, those looking for a more short-form version can check out the "Funsgiving" segment from Season 8, episode 3 of Trolls: The Beat Goes On! animated series instead. It will all tie nicely in with the upcoming release of Trolls Band Together, which hits theaters on November 17, 2023, a week before Thanksgiving. It could be a Trolls-themed Thanksgiving.
1
The Mitchells vs. the Machines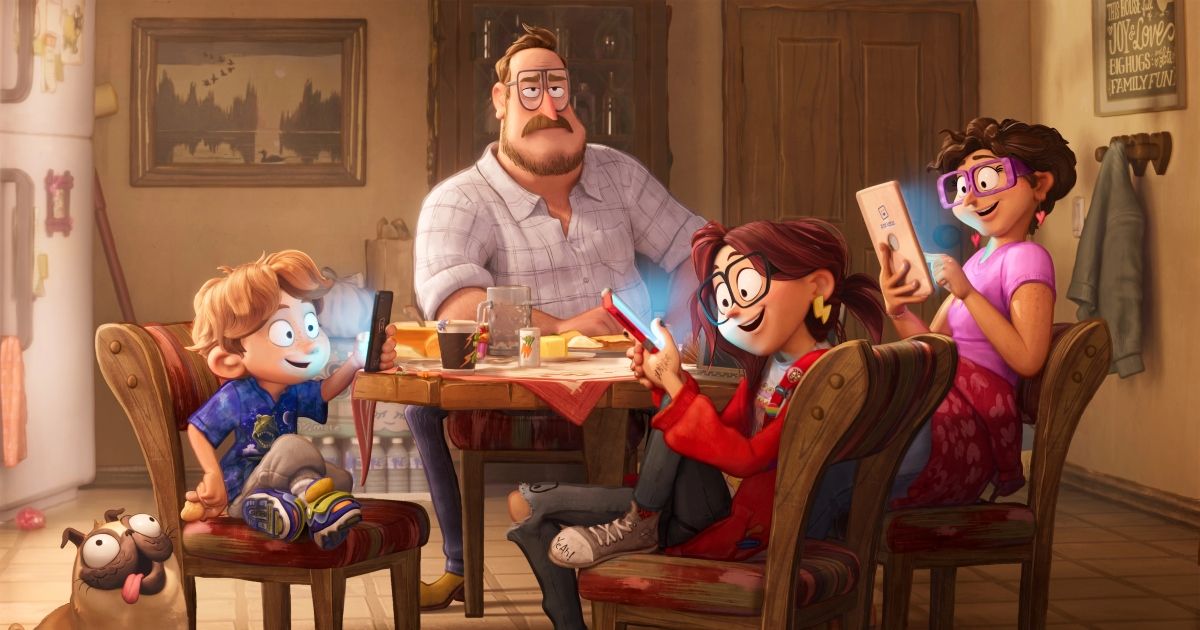 The Mitchells vs. the Machines follows a last-second family road trip gone awry after what else but the global takeover of an AI bot. The movie is another entry for Sony Pictures Animation and was actually originally intended for theatrical release. Sony Pictures sold the movie to Netflix during the COVID-19 pandemic, and the film later went on to be nominated for an Academy Award for Best Animated Picture.
Being available on Netflix means the movie is now available to a wide range of families and is easily accessible. While arguably a summer road trip movie, this film's arc of wholesome family bonding through adversity is simply too hard to ignore. Its themes of family bonding and anti-commercialism are a perfect reminder just in time for the impending holiday season.