On May 23, the HBO Max streaming service rebranded as Max, creating a single platform offering content from the many entertainment companies under the Warner Bros. Discovery (WBD) corporate umbrella. By dropping "HBO" from the name, WBD hoped to highlight that the new Max service was more than just films, with thousands of hours of programming from networks including HGTV, TLC, Food Network, and The Travel Channel. With 18 "hubs" of categorized content, there is now literally something for everyone on the expanded streaming platform.
The main draw of Max, however, remains the movie libraries of HBO and Turner Classic Movies. According to JustWatch, there are just over 2,200 movies total offered on Max, less than half of what Netflix offers. However, what Max lacks in volume, it makes up for in sheer quality of classic films. We found Max carries 30 of the American Film Institute's Top 100 Films of All Time, far more than any other streaming service.
We've ranked the top 25 movies available to stream on Max below. Rather than picking 25 films from the AFI list, we chose a variety of films from a number of genres and film eras, including crowd pleasers that aren't necessarily critical favorites. As films come and go from streaming services, some of the titles on this list may become unavailable, so please refer to Max for current availability.
25
Rebel Without A Cause (1955)
Rebel Without a Cause features James Dean, Natalie Wood, and Sal Mineo as troubled teenagers in Nicholas Ray's tale of angst and rebellion that resonated with the not-so-idyllic America of the 1950s. It seems a bit melodramatic now, but the film's leads all provide fantastic performances. Wood and Mineo earned Oscar nominations, and even Jim Backus (who would go on to star as Mr. Howell in Gilligan's Island), gives a heartbreaking performance as Dean's spineless father, who can't connect with his son.
24
SupermanL The Movie (1978)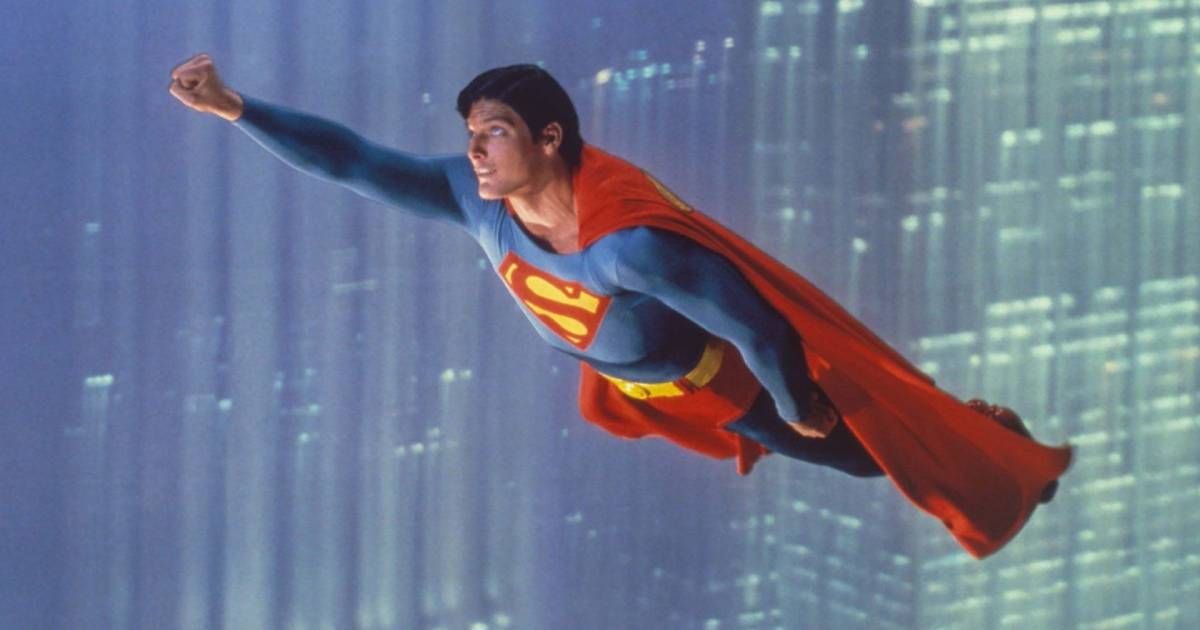 Of all the DC comic book films available on Max, Superman: The Movie rises above the rest. Some may consider Tim Burton's Batman more influential, and Christopher Nolan's The Dark Knight Rises gets the critical acclaim, but Christopher Reeve's Superman was the trailblazer, setting a standard that all other superhero films still aspire to. Richard Donner's direction is spot-on, and the cast, particularly Gene Hackman as Lex Luthor, is iconic. Max offers the original theatrical cut of the film to view, in 4K UHD.
23
Giant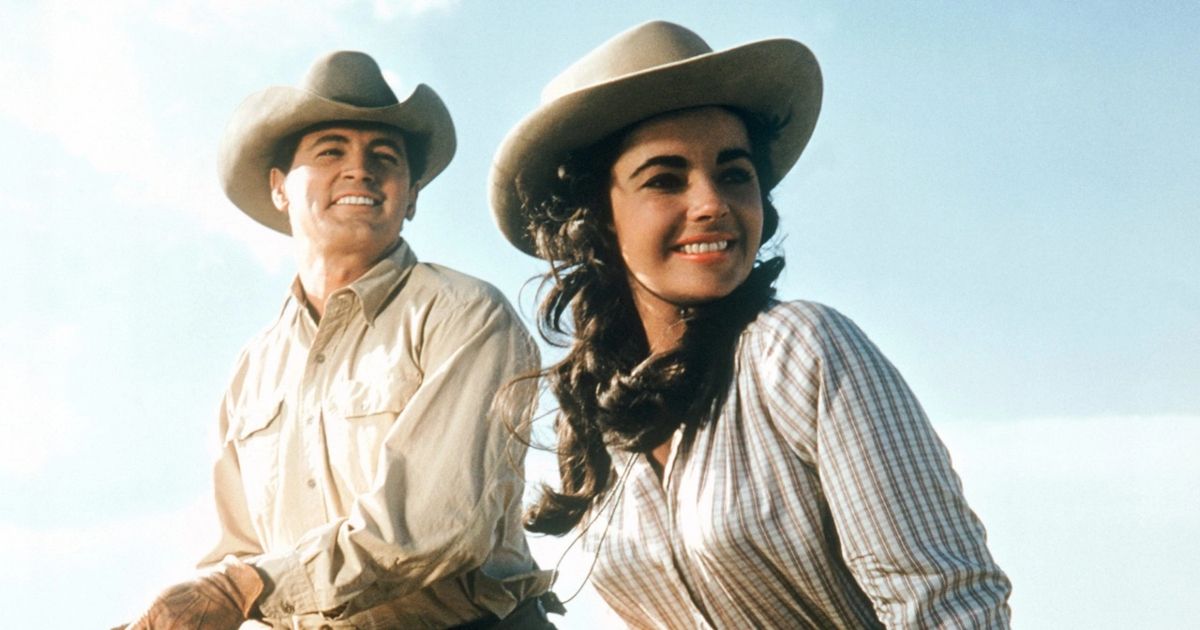 An epic tale of life in rural Texas, Giant stars James Dean in what would be his last film before his untimely death. He plays Jett Rink, a ranch hand for "Bick" Benedict (Rock Hudson) who finds oil on his little patch of land, sparking a rivalry (and a love triangle involving Elizabeth Taylor) that spans decades. Director George Stevens makes the desolate plains of Texas look like paradise, and he won the film's only Academy Award from ten nominations, for Best Director. Dean earned a posthumous Oscar nomination for Best Actor.
Related: The Best HBO TV Shows of All Time, Ranked
22
The Terminator (1984)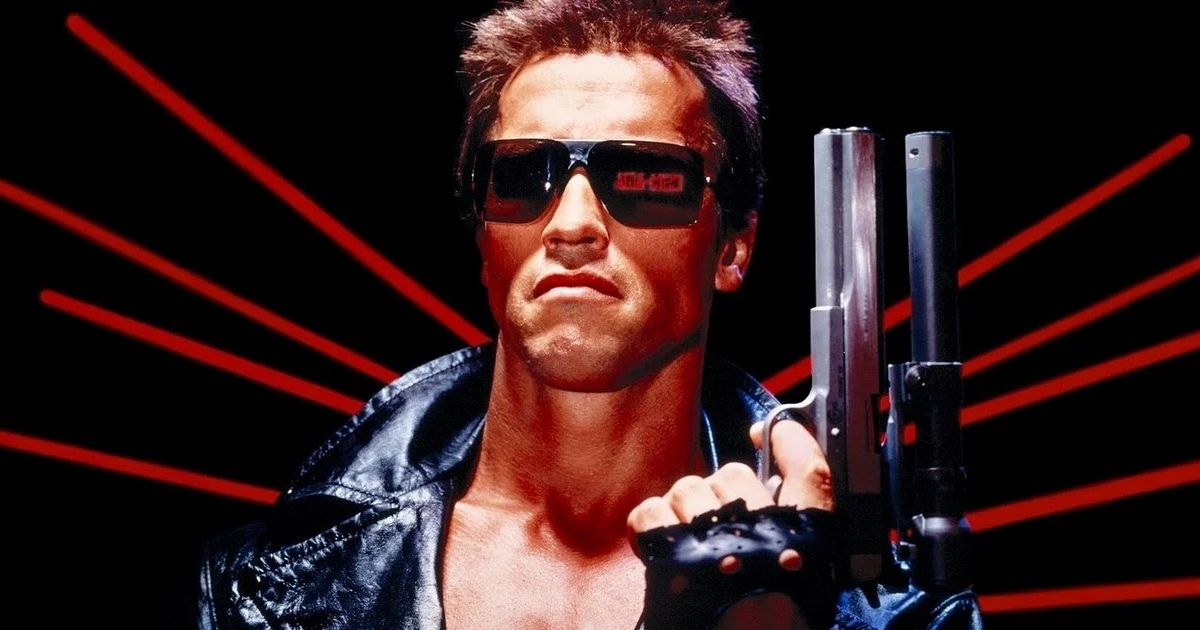 The sci-fi classic The Terminator was James Cameron's breakthrough film, a triumph of vision and ingenuity over a low budget. Arnold Schwarzenegger was already a movie star for playing Conan, but his role as a killer cyborg from the future made him an A-list star. Cameron would manage to top himself with 1991's T2: Judgment Day, but this 1984 thrill ride remains a classic in the genre.
21
Goodfellas (1990)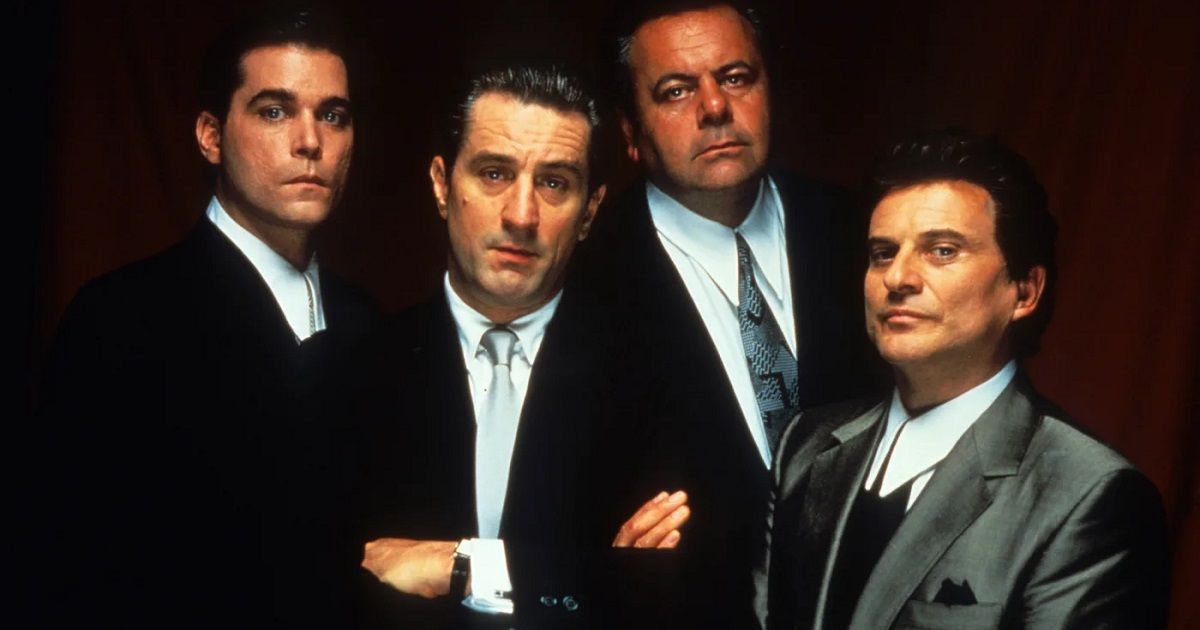 The passing of Ray Liotta provides a somber opportunity to revisit his finest role, as real-life gangster Henry Hill in director Martin Scorsese's Goodfellas. Set in the 1960s and 1970s, the film follows Hill's climb up the mafia ladder, as he seeks to make enough money to give his wife (Lorraine Bracco) an easy life. His fellow gangsters (Robert De Niro and Joe Pesci) make that nearly impossible, thanks to their reckless ways. The highly-quotable film is among the best in the crime film genre, and seems to get better with age.
nWarner Bros
nCannon Films"">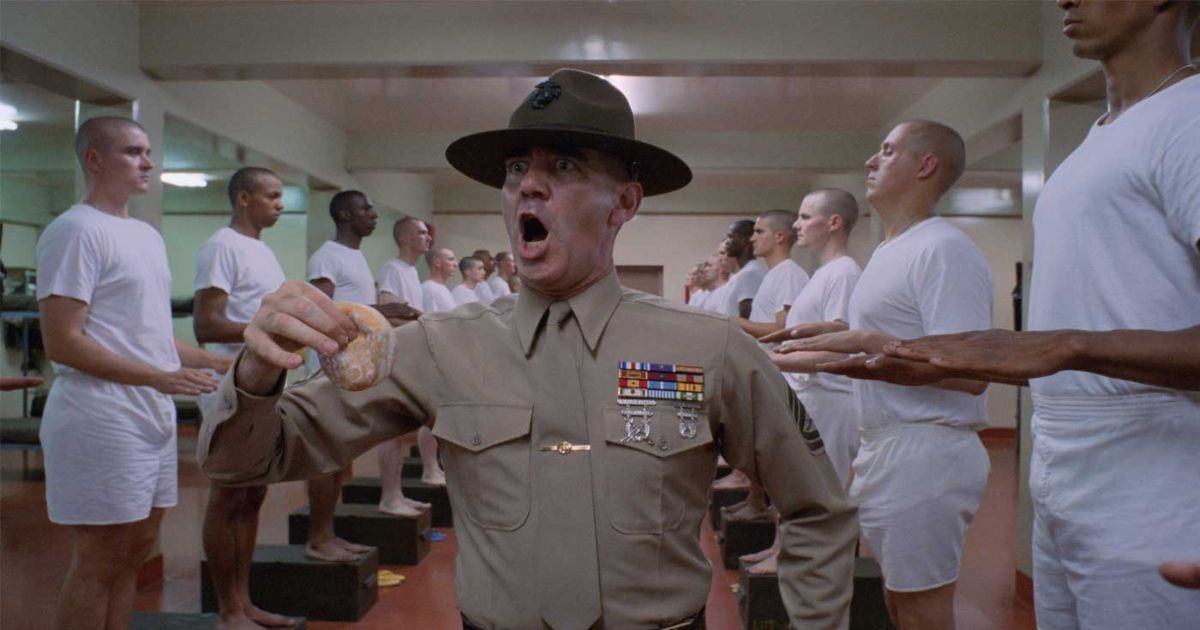 Stanley Kubrick took on Vietnam in 1987's Full Metal Jacket, and it's an exploration of the effects of war on a man more than a historical depiction of the conflict. Matthew Modine gives a fantastic performance as Pvt. Joker, and the film follows him from boot camp to the battlefield. Vincent D'Onofrio is unforgettable as Pvt. Pyle, and Adam Baldwin is a standout long before Firefly made him a sci-fi legend.
Real-life Marine R. Lee Ermey steals the show, however, playing a sadistic, wise-cracking Sgt. Hartman, whose mostly-improvised "barrack inspection" scene is legendary. Kubrick was so impressed with Ermey and his ability to ad-lib the insults in the scene, he ditched the script and let him say whatever he wanted, something the director rarely allowed.
19
Unforgiven (1992)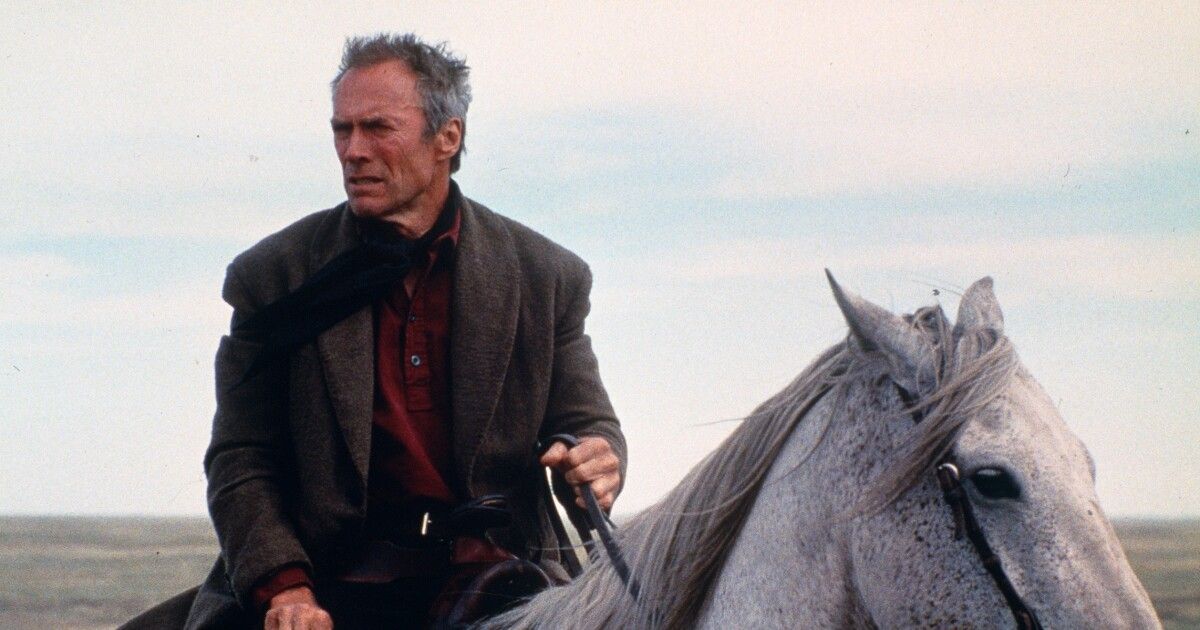 Unforgiven, director and star Clint Eastwood's masterpiece Western, explores the thin line between justice and vengeance in the Old West. He and Morgan Freeman have incredible screen chemistry as aged gunfighters out to earn some money by killing those responsible for the brutal disfiguration of a prostitute. Very little is said about their history together, but their performances speak volumes of a shared past they don't care to revisit.
Gene Hackman won an Oscar for his performance as "Little" Bill Daggett, and the film won four Academy Awards overall, including Best Picture and Best Director for Eastwood.
18
Napoleon Dynamite (2004)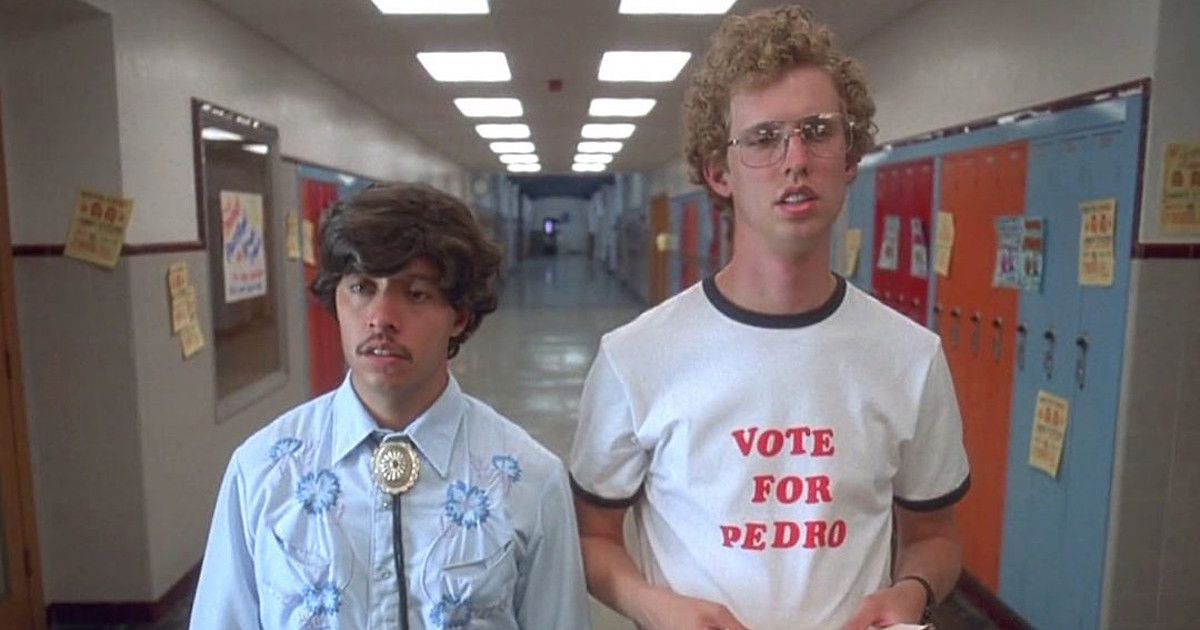 There are some who might wonder why Napoleon Dynamite is on a list with some of the greatest films ever made. These people have obviously never seen the film and reveled in the cinematic delights of Jared Hess' quirky comedic wonder. Set in the odd but magical land of Idaho, high schooler Napoleon Dynamite (Jon Heder) seeks acceptance, companionship, and a chance to try out his sweet nunchuck skills.
When he befriends a new student (Efrem Ramirez) and an aspiring fashion designer/photographer (Tina Majorino), at least some of his dreams begin to come true. The film's devoted cult following is enough to put the film on this list, which also needed more comedies on it, and if we get to choose, we vote for Pedro.
17
Spirited Away (2001)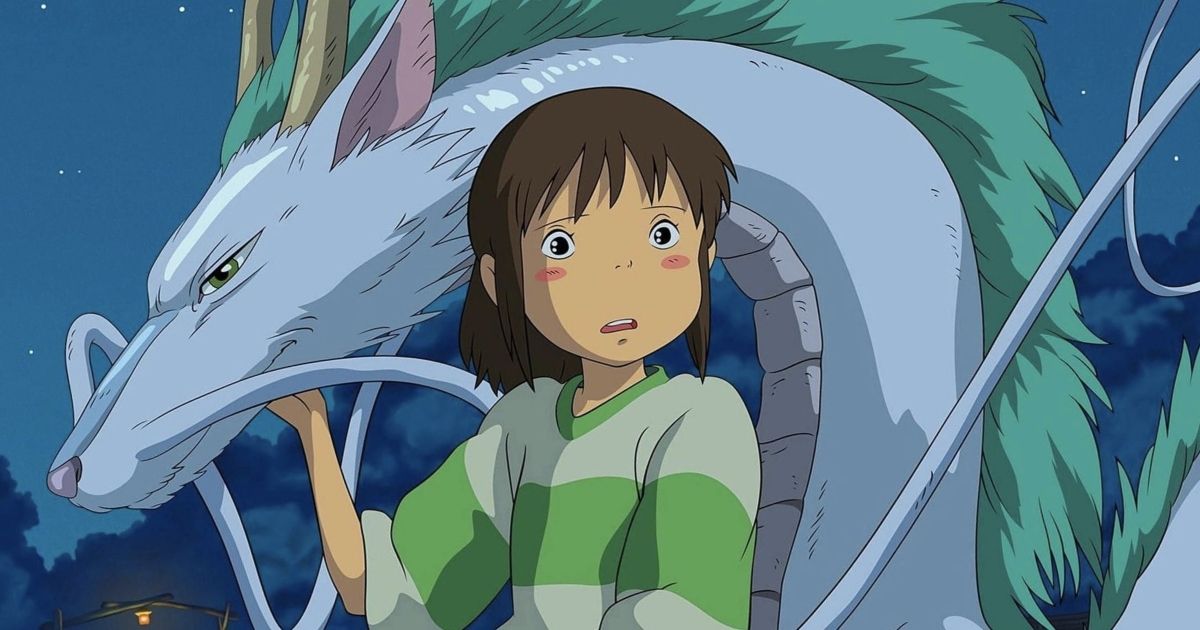 Studio Ghibli has its own hub on Max, with over 20 titles to enjoy. The Japanese animation studio founded by Hayao Miyazaki and Isao Takahata has given the world some timeless classics, but if you're looking for the film that embodies Miyazaki's finest work, Spirited Away is a must-watch. The film tells the story of a young Japanese girl who stumbles into a fantasy realm filled with strange supernatural beings and witches who turn humans into creatures. It's charming fantasy with an edge, and some gorgeous animation.
16
Blazing Saddles (1974)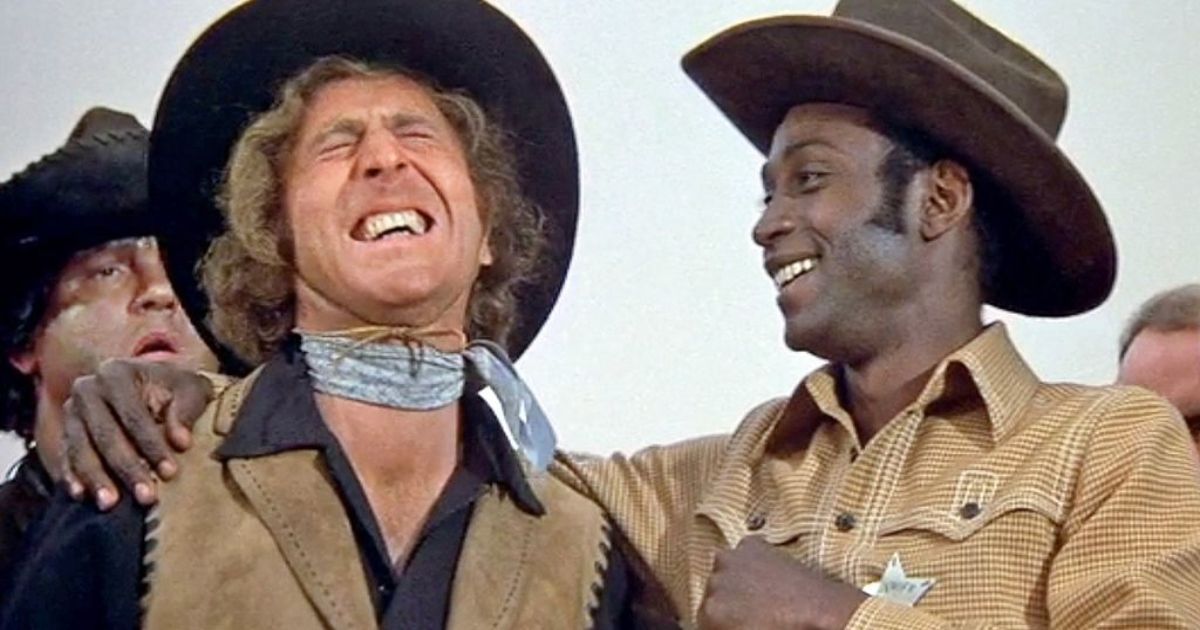 The western spoof Blazing Saddles features writer/director Mel Brooks firing on all his subversive cylinders. Cleavon Little plays a sheriff, and Gene Wilder plays his friend The Waco Kid, who together set out to save a town from a corrupt governor (Brooks) and a greedy land baron named Hedley Lamarr (Harvey Korman). Never mind the plot – it gets ditched anyway for an over-the-top, fourth wall-breaking musical finale. Madeline Kahn was nominated for Best Supporting Actress for her performance as singer Lili Von Shtüpp.
15
The Silence of the Lambs (1991)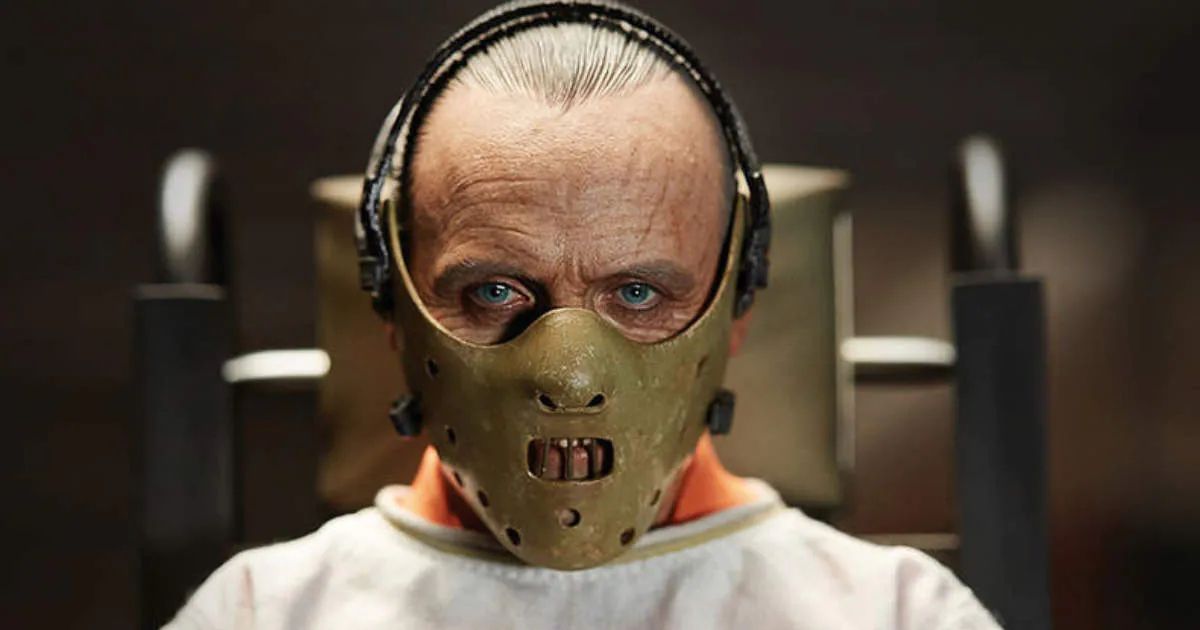 Jonathan Demme's The Silence of the Lambs is a murder mystery, a psychological thriller, an FBI procedural, and a horror film all in one. It also features two iconic, Oscar-winning performances, with Best Actress Jodie Foster as rookie FBI Agent Clarice Starling, who is on the trail of a serial killer, with the insight of imprisoned psychopath Hannibal Lecter (Best Actor winner Anthony Hopkins).
Demme won Best Director, and the film won Best Picture and Best Screenplay, making it only the third film in Hollywood history to win the top five Oscars. It Happened One Night and One Flew Over the Cuckoo's Nest were the other two.
14
The Shining (1980)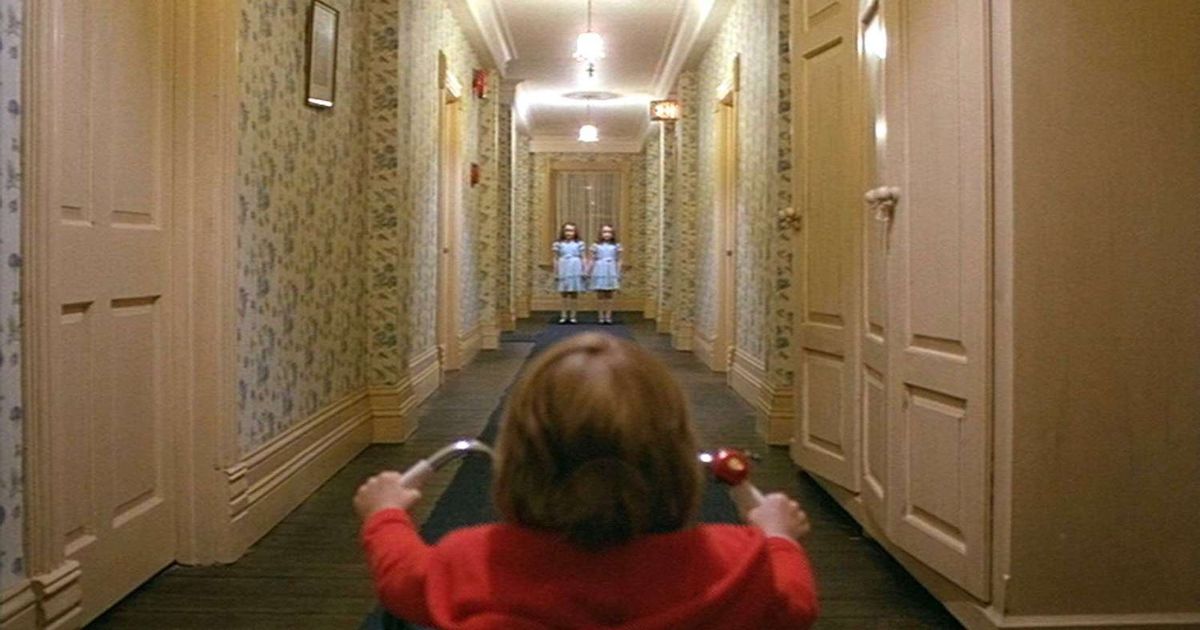 Combining a Stephen King story with the storytelling abilities of Stanley Kubrick produced The Shining, one of the creepiest, most disturbing films ever made. Jack Nicholson plays a frustrated writer hired as the caretaker of a remote Colorado hotel, who slowly descends into madness in front of his helpless family. Filled with disturbing imagery, The Shining is supernatural, psychological horror at its finest. Amazingly, King reportedly hated Kubrick's take on his novel, although everyone else seemed to disagree.
13
Blade Runner (1982)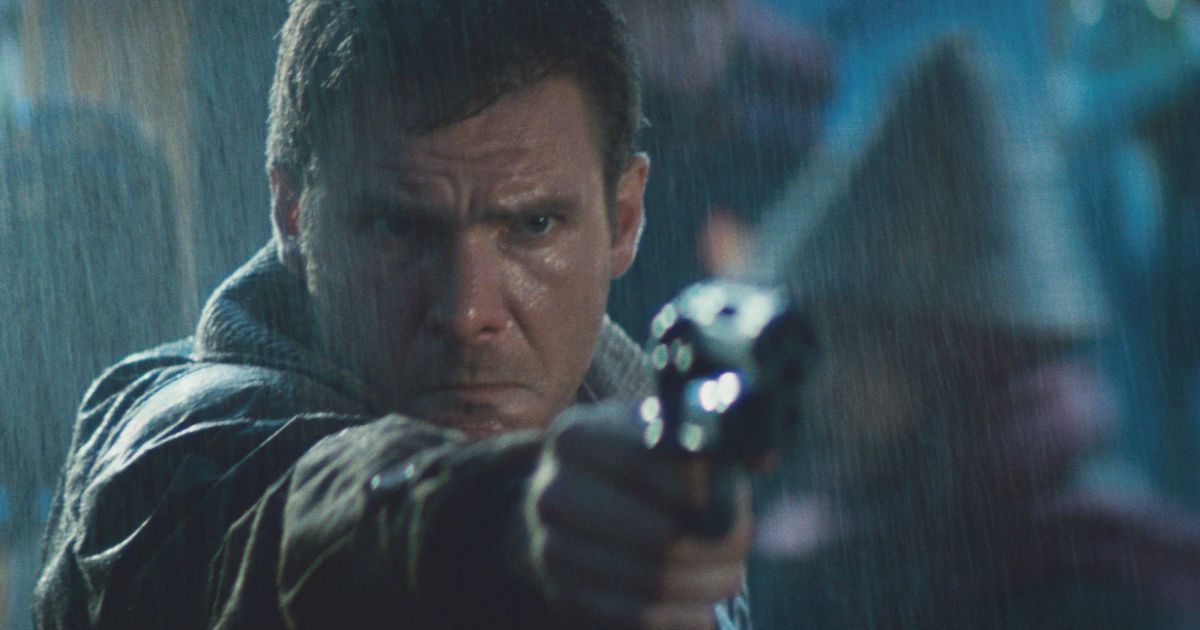 Based on Philip K. Dick's 1968 novel Do Androids Dream of Electric Sheep?, director Ridley Scott's Blade Runner flopped at the box office upon its original 1982 release. It would take years for an appreciation of its greatness to take hold, and the film now ranks among the best sci-fi films ever made.
While at least five different versions of the film have been released to the public over the years, Max is currently streaming Scott's "definitive" version of the film, Blade Runner: The Final Cut. Max also carries the sequel, Blade Runner 2049, which also stars Ford alongside Ryan Gosling, and is honestly phenomenal itself.
12
Bonnie and Clyde (1967)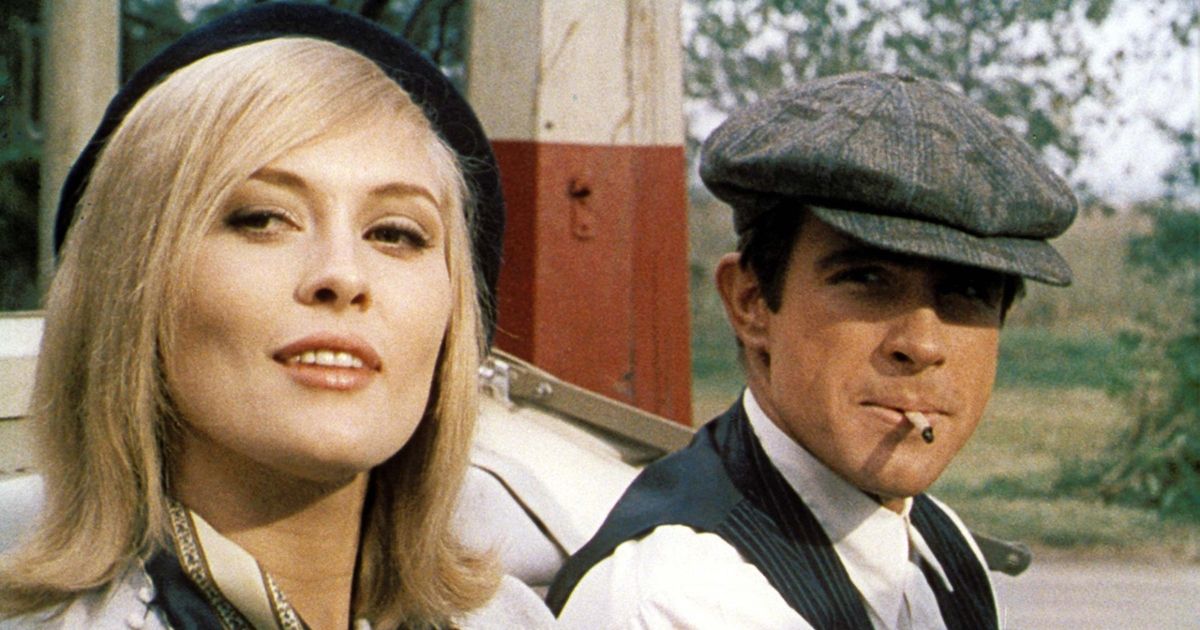 Arthur Penn's gritty, violent take on the legendary crime duo was a shocking cinematic experience upon its release, but it resonated with viewers in an America facing social and political unrest and upheaval. Bonnie and Clyde starred Warren Beatty and Faye Dunaway in Oscar-nominated performances, and the film brutally plays out their cold, psychopathic crime spree that left many innocent people dead.
11
The Searchers (1956)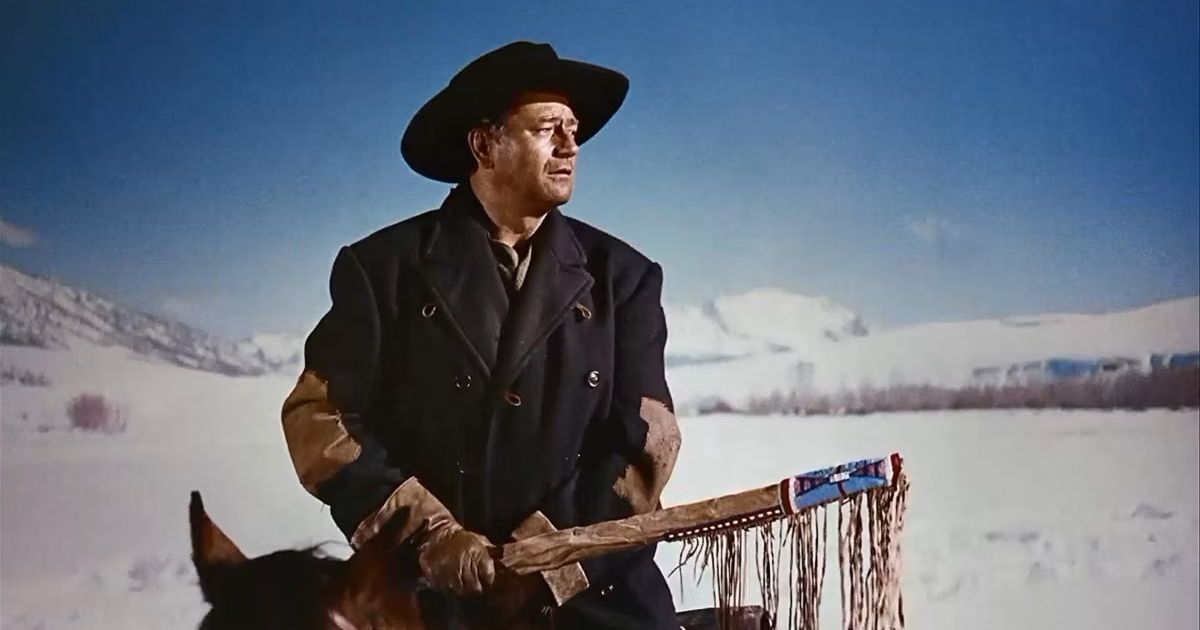 John Wayne and director John Ford made some classic films together during a decades-long collaboration, but The Searchers stands out above them all. Wayne stars as Civil War veteran Ethan Edwards, who embarks on a quest to save his young niece after she is kidnapped by Comanche warriors.
Rather than a conventional shoot-em-up, the film takes a "heart of darkness" turn, as Edwards becomes obsessed with vengeance, and his hatred for native tribes drives him to consider an unthinkable act by the film's end. Wayne gives an incredible performance in one of the greatest Westerns ever made.
10
The Lord of the Rings Trilogy (2001-2003)
Yes, this is technically three movies, and yes, there are technically better-reviewed films offered on Max than Peter Jackson's epic adaptations of J.R.R. Tolkien's classic books. The Lord of the Rings is a must-see, landmark film series, however, perfect for anyone looking for a supremely entertaining weekend movie marathon. Max offers The Fellowship of the Ring (2001), The Two Towers (2002), and The Return of the King (2003) in both its theatrical versions and extended versions, which dive deeper into the lore of Middle Earth.
9
The Maltese Falcon (1941)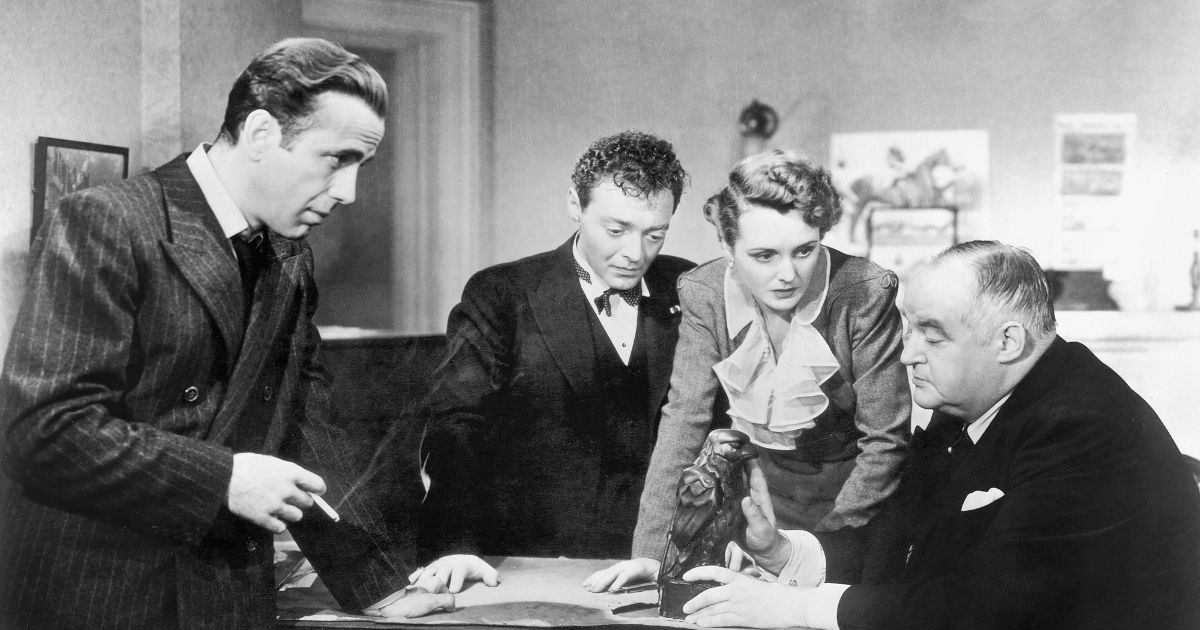 The Maltese Falcon ranks as one of the most entertaining pieces of film noir ever made. Based on the novel by Dashiell Hammett, Humphrey Bogart plays private investigator Sam Slade, who encounters some colorful criminals – and one alluring femme fatale – as he seeks to recover a valuable statuette. The Best Picture nominee features a brisk pace, a story with some satisfying twists, and a number of memorable lines.
8
2001: A Space Odyssey (1968)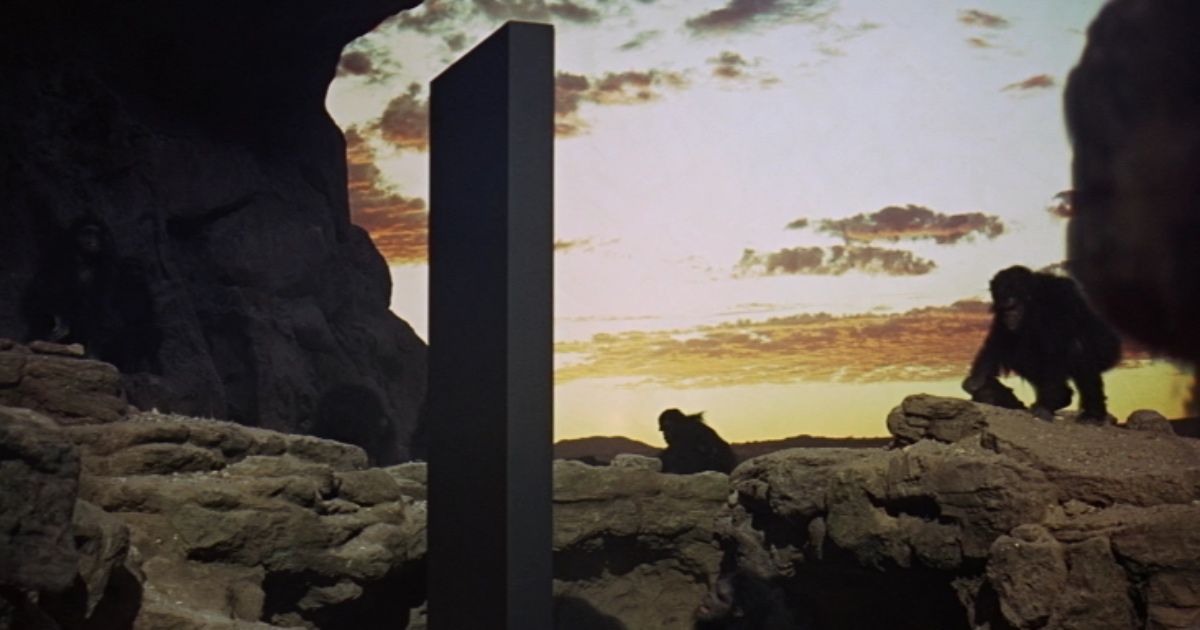 Stanley Kubrick's sci-fi epic 2001: A Space Odyssey certainly takes its time to unfold its epic story of man's first encounter with extraterrestrial life. Keir Dullea and Gary Lockwood play astronauts en route to Jupiter to explore the origins of an alien artifact. Along for the ride is the spacecraft's computer, HAL-9000, which Kubrick used to warn us over half a century ago of the dangers of relying on technology. If you want to jump down a philosophical rabbit hole, search online for discussions of the film's symbolism and meaning, particularly the infamous ending.
7
Seven Samurai (1954)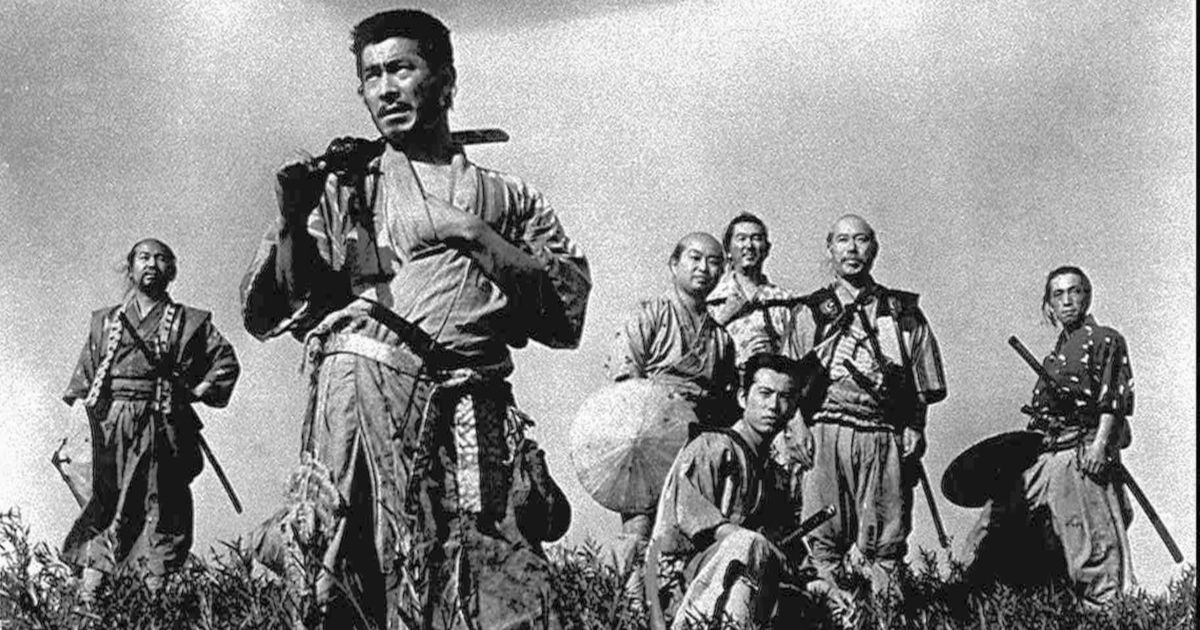 Akira Kurosawa's influential masterpiece Seven Samurai is a tale about an eclectic group of warriors who unite to save a village of poor farmers from bandits preying on their crops. Toshirô Mifune, who frequently collaborated with Kurosawa, is fantastic as Kikuchiyo, a reckless outsider who is initially rejected by the other samurai, yet turns out to be the most dedicated of the group. The film's themes and plot may have been duplicated by countless other films, but few came close to matching this film's greatness.
6
Singin' in the Rain (1952)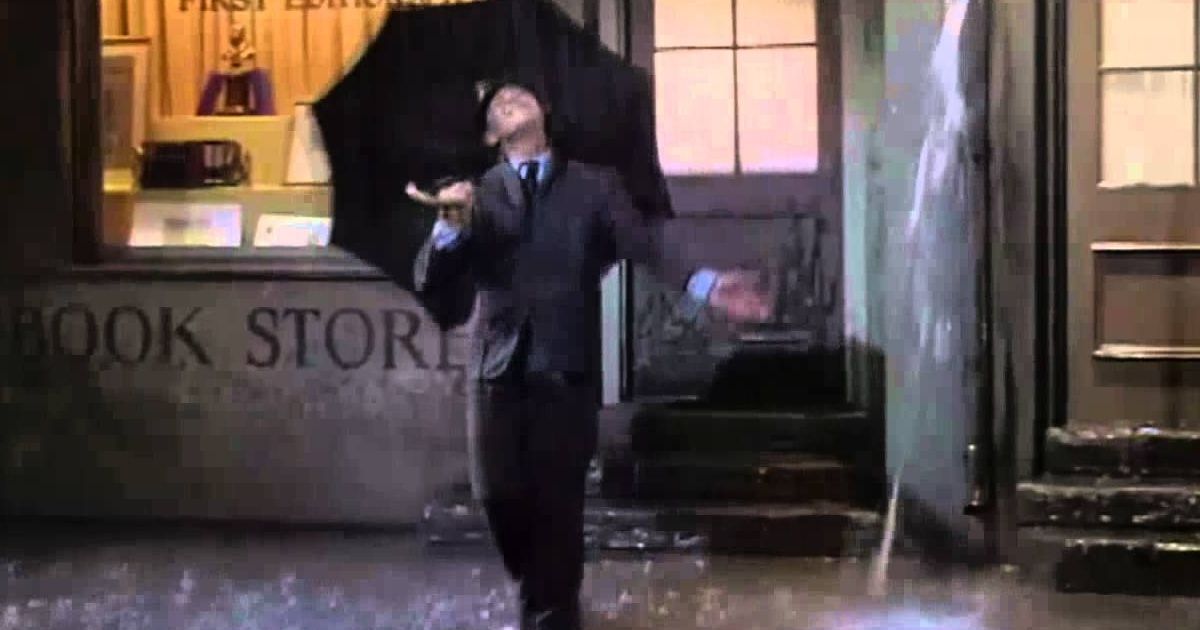 Musicals may be the only film genre in which the quality of the movies has actually diminished over time. Even the best musical films of modern times pale in comparison to the musicals of the 1940s and 1950s, and Singin' in the Rain may be the best of them all. The film is stuffed to the gills with fantastic song-and-dance numbers, but it's also a clever satire of the film industry of old Hollywood. Jean Hagen's scene-stealing performance earned a Best Supporting Actress nomination.
Related: HBO Max's 10 Most Underrated Movies You Should Be Watching