Over the years, rappers have been constantly branching out into other creative ventures, and one of the most common of those is acting. From being in a genre that is so expressive and all about how one carries themselves, it's no wonder that many musical artists would pick this career path as it's the most natural transition one could make. However, not all rappers become great actors and some even fall into the pool of an already oversaturated market of mediocrity.
Despite that, there have been some rappers who have found great success in acting, and some of them have even made a name for themselves in the film world to the point that you'd forget they were even originally rap stars. These are the best actors who were once rappers.
Updated June 2023: If you are a fan of rappers-turned-actors, you're in luck. This article has been updated with additional content and entries by Molly Byrne.
11
50 Cent
Curtis James Jackson III best known as 50 Cent, has been in the acting game since 2005 with his role as Marcus in Get Rich or Die Tryin'. He continued taking roles in movies where he can authentically portray himself in his hip-hop element. Some of his films include Streets of Blood, 13, Den of Thieves, and more. 50 Cent transitioned into writing and directing in 2008 with the film Before I Self Destruct. He executive produced the 2010 film Caught in the Crossfire and produced the six-season crime drama series, Power. The show started airing in 2014 and ended filming in 2020, but featured plenty of A-list stars that quickly got fans' attention.
50 Cent's music goes above and beyond. He's been a prominent figure in the rap game since 2000 when he was set to release his first album Power of the Dollar before he was shot, and it never debuted. After his mixtape Guess Who's Back? was released in 2002, Eminem signed 50 Cent to Shady Records under the control of Dr. Dre and the rest is history. Some of his most successful work in music includes the songs Candy Shop, In Da Club, P.I.M.P., and 21 Questions.
10
Teyana Taylor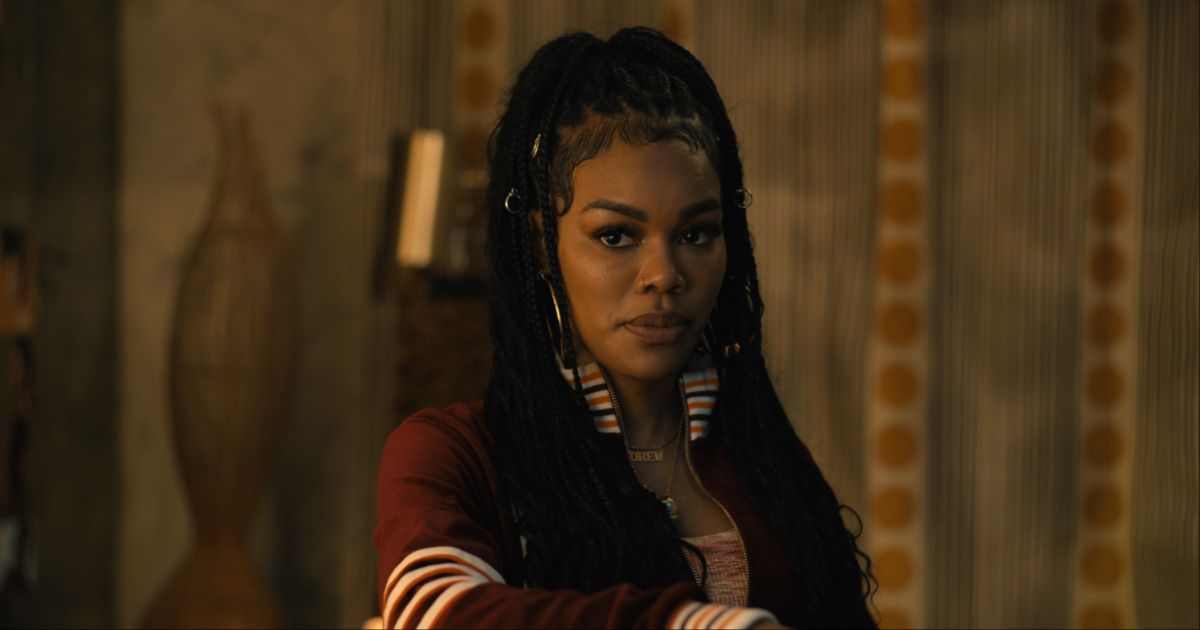 Teyana Taylor had her breakout role in music in Kanye West's 2016 music video for his song Fade, where her killer dance moves were given high acclaim. She's worked in music since 2005 when she was signed to Pharrell's record label, Star Trak Entertainment. Taylor would go on to choreograph dances for stars like Beyoncé and write songs for artists like Chris Brown, Usher, and Omarion.
Related: Horror and Hip-Hop's Famous Relationship, Explained
Taylor began acting in film in the 2010 movie Stomp the Yard: Homecoming and was welcomed by the Madea family for her role in Tyler Perry's Madea's Big Happy Family in 2011. Some of her work in film is centered around her dance ability like her role in Honey: Rise Up and Dance. She also starred alongside Eddie Murphy in Coming 2 America. Some of Taylor's most recent work is in the drama film A Thousand and Oneas well as the 2023 film White Men Can't Jump.
9
Ice-T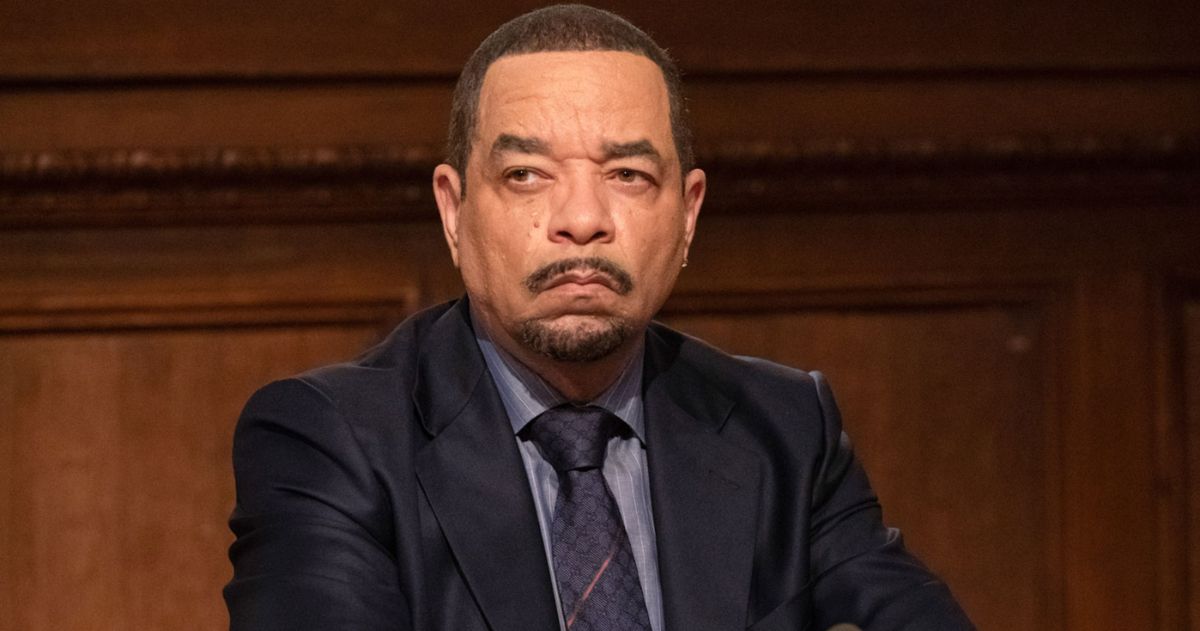 Tracy Lauren Marrow best known as Ice-T, has been a longtime actor and rapper. He rose to fame after displaying his rap talent in the '80s underground scene. After signing to his first record label in 1987, he founded his own label the following year, Rhyme $yndicate Records. His first studio album with his own label went platinum and several of his continuing albums like O.G. Original Gangster and Home Invasion were certified gold. What's intriguing about Ice-T is his versatility in music. Not only is he an acclaimed rapper, but he's also dabbled in heavy metal as well, having released multiple albums for the genre.
His acting debut was in the 1983 film Breakin' 'n' Enterin' where he featured as both a rapper and break-dancer. He starred alongside Denzel Washington in New Jack City and continued taking roles pertaining to crime in most of his features. Though he's worked a bit in film, Ice-T is most prominently known for his role as Fin Tutuola in Law and Order Special Victims Unit. He's worked on the set of SVU since 2000 and continues to portray his special detective character on the show as it is still filming.
8
Common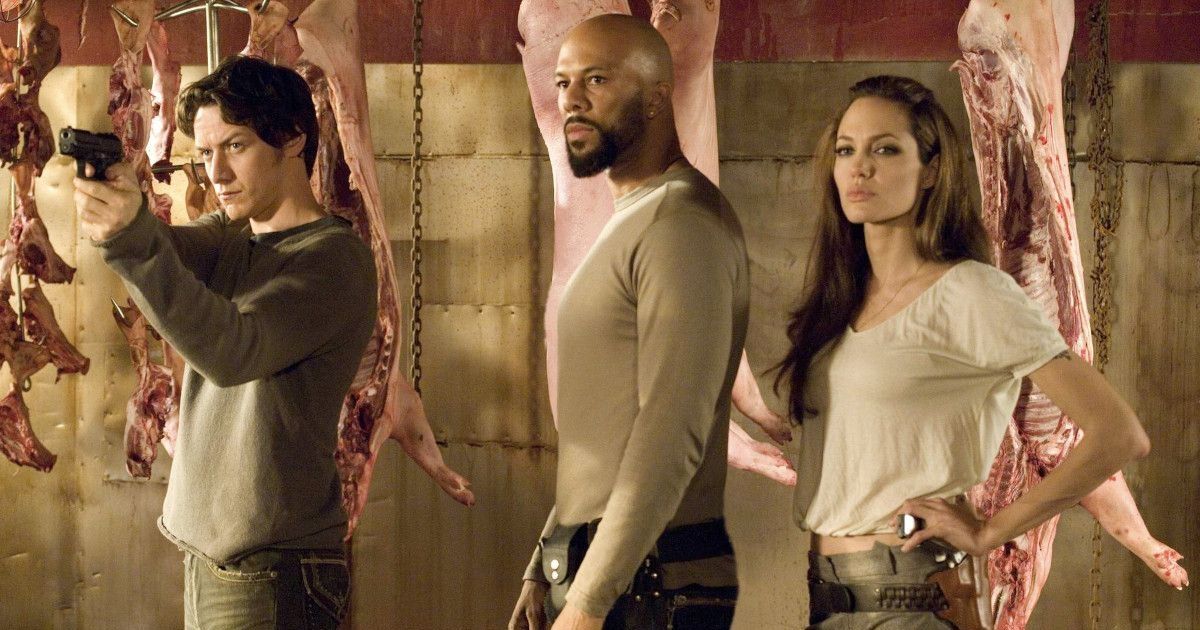 Common has become a familiar face in cinema, mostly known for starring in action films. To date, Common has released a total of 14 studio albums and has been nominated for 17 Grammy Awards, winning three throughout his career. With early beginnings in a hip-hop trio known as C.D.R., the group would go on to become the opening act for artists like Big Daddy Kane and N.W.A. His sophomore album Resurrection was met with critical acclaim and gained him a substantial following in the underground hip-hop scene.
2006's Smokin' Aces would be Common's official acting debut, where he played the head of security for Buddy 'Aces' Israel. Following this, Common would star in Ridley Scott's critically acclaimed crime drama, American Gangster. The film received two Oscar nominations at the 80th Annual Academy Awards, and from then on, Common would continue to star in a string of action films, garnering credits in films like Street Kings, Wanted, and Terminator Salvation.
In 2010, Common would venture out of the typical action films one would expect him in and began taking roles in comedy films by starring in films like Date Night, Just Wright and New Year's Eve. In 2014, Common would star in the historical drama Selma, directed by Ava DuVernay. The film was nominated for Best Picture and won Best Original Song at the 87th Annual Academy Awards. This song was Glory, written and performed by Common with John Legend. Glory also won Best Song Written for Visual Media at the 58th Annual Grammy Awards. Since then, Common has starred in over 20 films, including the smashing hit John Wick: Chapter 2, and is currently attached to Charlie Day's and Krystin Ver Linden's upcoming directorial debuts, El Tonto and Alice.
7
Ludacris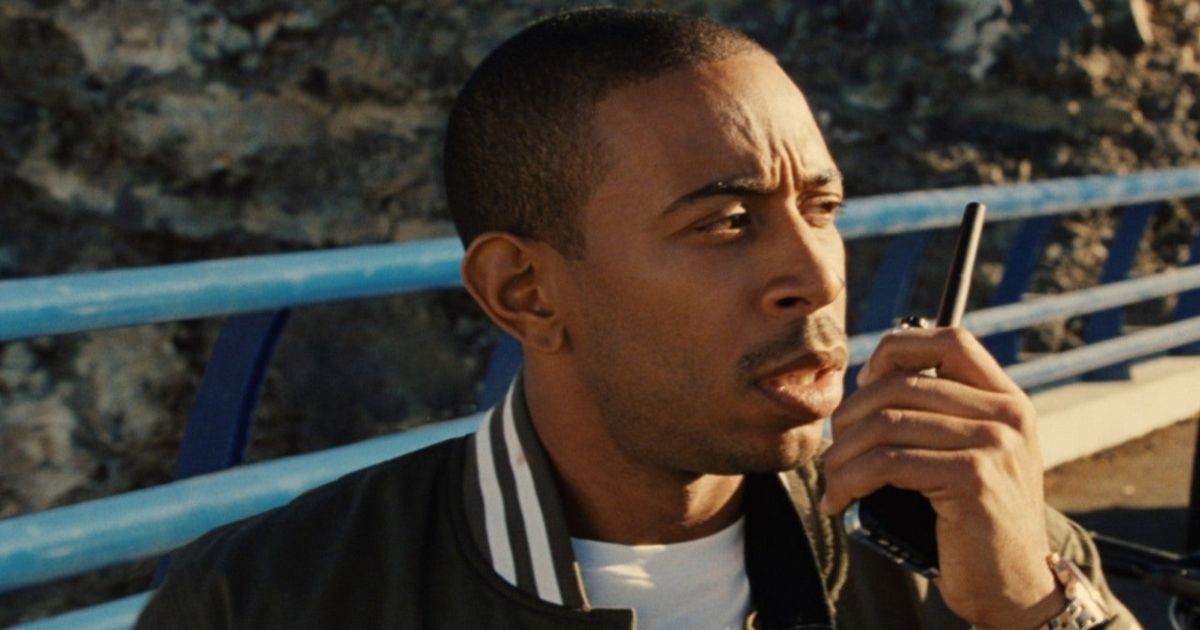 Christopher Brian Bridges, also known to fans as Ludacris is a hip-hop classic. He started rapping when he was only nine years old and formed his own record label, Disturbing tha Peace, in the late '90s after becoming familiar with being a DJ. Eventually, Ludacris would sign with Def Jam Records, giving him the exposure he needed. He's released eight studio albums that include popular songs like Get Back, Rollout, My Chick Bad, Act a Fool, and Money Maker.
Ludacris merged into acting in his 2001 role in the movie The Wash. A year later he would be welcomed into The Fast and the Furious franchise where he's appeared in seven of their films including the latest release, Fast X. Some of his other popular films include Hustle & Flow and No Strings Attached. Ludacris has also voiced the character Max in Show Dogs. His next film is the Christmas comedy, Dashing Through the Snow, which is set to premiere in December 2023.
6
Ice Cube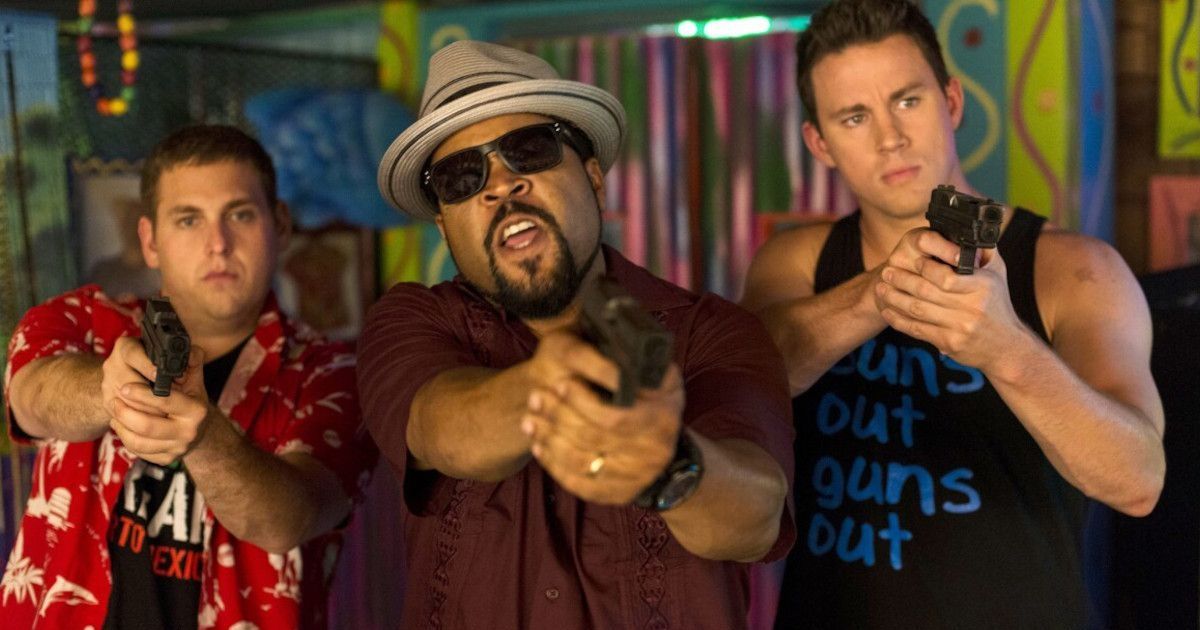 O'Shea Jackson Sr., better known by his stage name Ice Cube, is a prolific name in hip-hop music. From being part of the controversial collective N.W.A. to his equally successful solo ventures, Ice Cube is highly respected in rap music and looked up to by many. N.W.A.'s debut album, Straight Outta Compton, was critically acclaimed and became the first-ever rap album to gain a five-star rating from Rolling Stone. The album was certified triple-platinum and was also the first rap album to be inducted into the Grammy Hall of Fame. Cube's first four solo albums were all certified platinum, with his third album, The Predator selling over two million copies.
Cube would make his transition into film by having his first starring role in John Singleton's crime drama, Boyz n the Hood. The film would go on to be nominated for two Oscars at the 64th Annual Academy Awards, making history for writer-director Singleton for being the first African-American to be nominated for Best Director and for being the youngest person to be nominated in that category. In 1995, Cube starred alongside Chris Tucker in the buddy stoner comedy film Friday. Co-written by Cube himself, the film would go on to gain a mass cult following and is immortalized by a string of Internet memes and constant pop-culture references.
Cube would spend the next several years consistently building up his acting resume. However, it was only in 2012 that Cube would score another massive hit under his belt by starring as Captain Dickson in the buddy cop action comedy film, 21 Jump Street. Adapted from the hit TV show of the same name, the film became a huge success, grossing over $200 million against a $54 million budget. Cube would reprise his role in its 2014 sequel, before serving as a producer on the N.W.A biopic, Straight Outta Compton. Nominated for Best Original Screenplay at the 88th Annual Academy Awards, the film would star Cube's son, O'Shea Jackson Jr., who portrayed his father in the film.
5
LL Cool J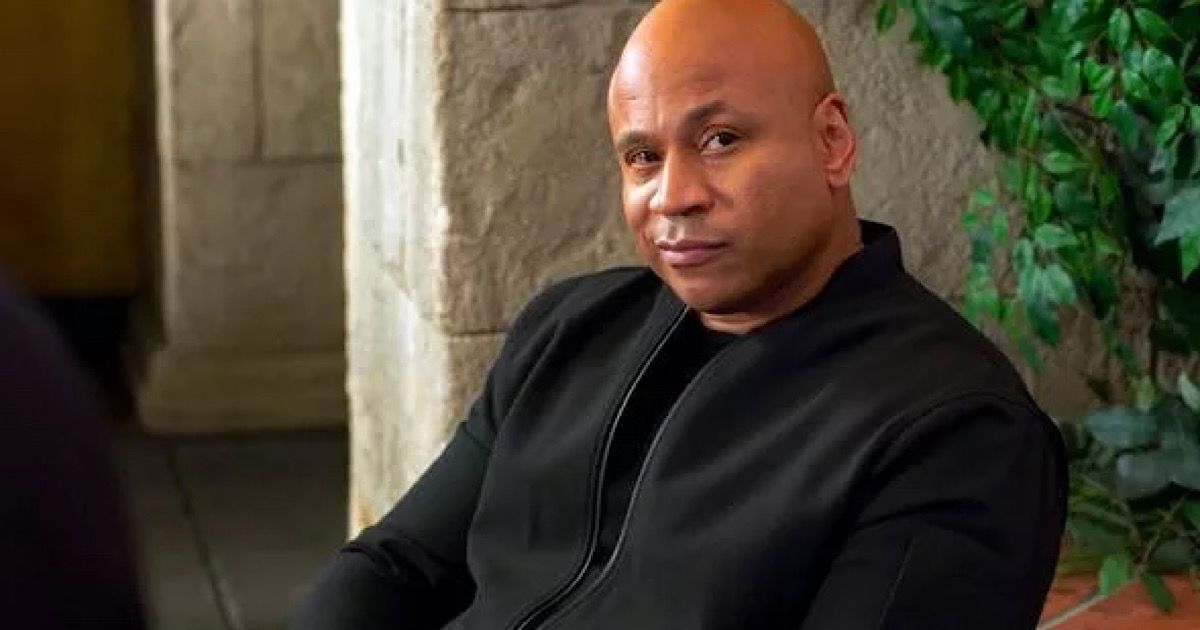 The ever-so-suave James Todd Smith, also known as LL Cool J is well known for both his acting and rapping. He's one of the first known commercial rappers alongside Run-DMC and has kept his head above the water in the hip-hop game since 1984 when he signed with Def Jam Records. His debut album Radio was certified platinum by the RIAA within years. His popular single I Need a Beat helped Def Jam Records become established enough to reach a distribution deal with Columbia Records, but LL Cool J didn't stop there. He went on to earn even more platinum-selling records like Bigger and Deffer, Mr. Smith, Phenomenon, and more.
LL Cool J may be making waves in the hip-hop field, but he's doing just the same in the acting guild. His role on the hit crime show NCIS: Los Angeles began in season six and was reprised until the final fourteenth season. Some of his television features include House, 30 Rock, American Dad!, and Hawaii Five-O. LL Cool J has also done plenty of work in film since 1985. Some of his films include roles in In Too Deep, Charlie's Angels, S.W.A.T., and Last Holiday.
4
Queen Latifah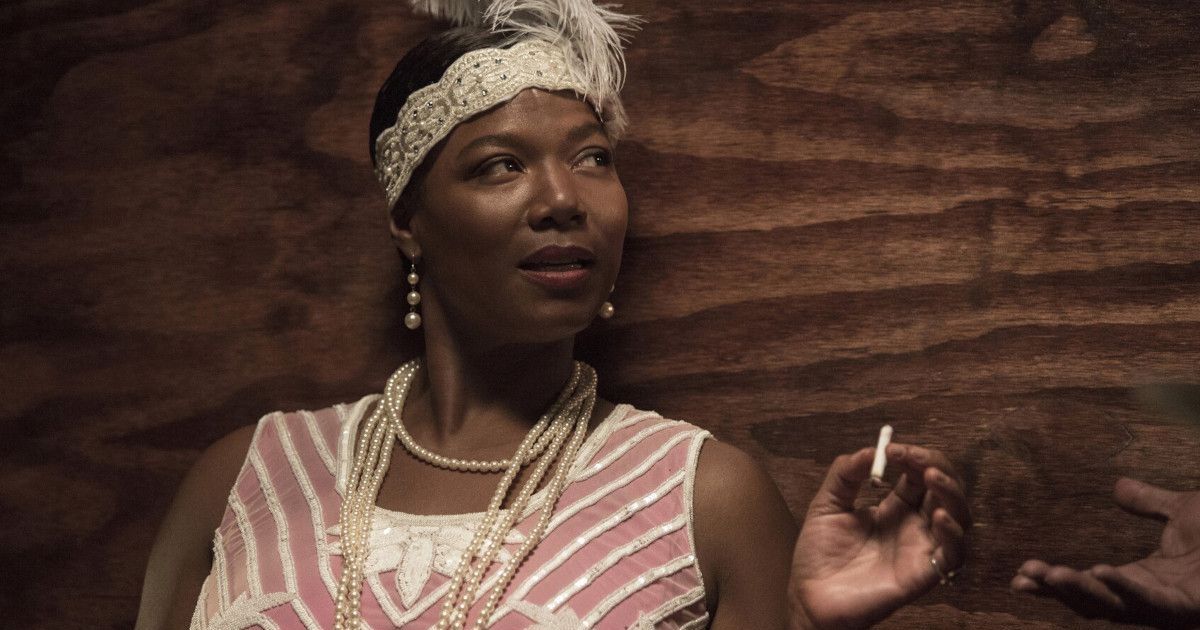 Queen Latifah is a prominent figure in hip-hop for a variety of reasons. Often regarded as the "Queen of Hip-Hop," Latifah was a key figure in the rise of female rappers and broke barriers in a genre that was predominantly run by men. She was also the first female rapper to receive an RIAA certification. Throughout her career, Latifah has been nominated for six Grammy Awards and won one, and was also awarded the Hollywood Walk of Fame in 2006. She was also nominated for an Academy Award and two Golden Globe Awards and won one.
Latifah began her musical career by first being a beatboxer for the hip-hop group Ladies Fresh. In 1993, she released her third studio album, Black Reign, and won the Grammy Award for Best Rap Solo Performance at the 37th Annual Grammy Awards for the song "U.N.I.T.Y." Being such a prolific figure in hip-hop, Queen Latifah's film endeavors were met with equal praise. Latifah's transition into acting began in 1991 when she was cast in Spike Lee's romantic drama, Jungle Fever. She was also given her own daytime talk show (aptly titled The Queen Latifah Show) that ran for two seasons from 1999 to 2001. The following year, Latifah starred in the on-screen adaptation of the Broadway musical, Chicago. The film received critical acclaim and snagged six Oscars, including Best Picture at the 75th Annual Academy Awards, and was Latifah's first Oscar nomination.
The Queen then starred in Life Support in 2007, a television film where Latifah would play an HIV-positive woman. This role would earn Latifah a win at the 65th Golden Globe Awards, along with an Emmy nomination. She returned to TV in 2015 for Bessie, where she would play the titular musical legend, Bessie Smith. The film became HBO's most-watched original film in the network's history at the time, with critics praising Latifah's performance. Bessie won Outstanding Television Movie at the 67th Primetime Emmy Awards, with the actor being nominated as well, along with another Golden Globe nomination. Queen Latifah is currently attached to star alongside Adam Sandler in the sports comedy film Hustle,as well as the Netflix thriller End of the Road alongside fellow rapper-turned-actor Ludacris.
3
Tupac Shakur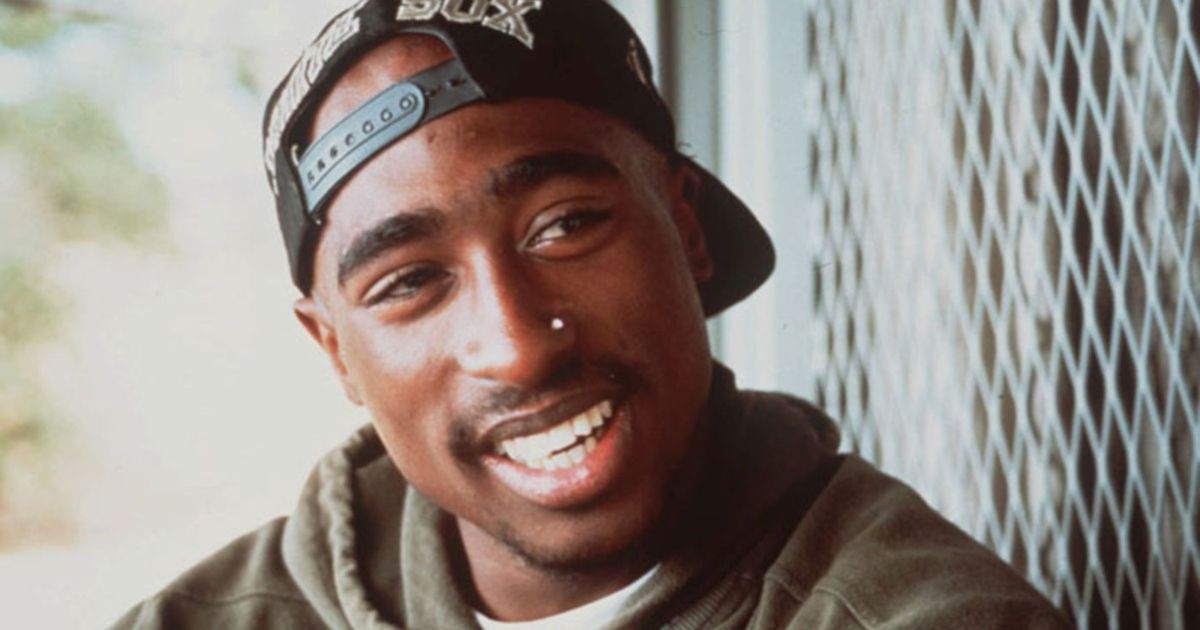 The late Tupac Amaru Shakur passed away at the age of 25 in 1999 from gunshot wounds. He left behind him a legacy that could never be forgotten, as his acts in music and film continue to gain mainstream success. He has sold more than 75 million records worldwide, making him one of the best-selling artists of all time. Not only was Tupac a rapper, but his songwriting is some of the best lyricism of our time. He could break through a beat with a mental focus unlike any other. His album All Eyez on Me is certified Diamond by the RIAA and most of his albums have reached gold or platinum. Some of Tupac's greatest songs are Ambitionz az a Ridah, Dear Mama, Keep Ya Head Up, and All Eyez on Me.
Tupac was also a phenomenal actor as well. He starred in films where his natural element of a hip-hop mogul could shine. He first appeared in the 1991 movie Nothing but Trouble. His role in Juice was received extremely well by fans and prominent people in the acting industry, making his career sail from early on. He starred alongside Janet Jackson in the romance film Poetic Justice and went on the work on films like Above the Rim, Bullet, and Gang Related. Tupac has also recently been honored with a posthumous star on the Hollywood Walk of Fame.
2
Will Smith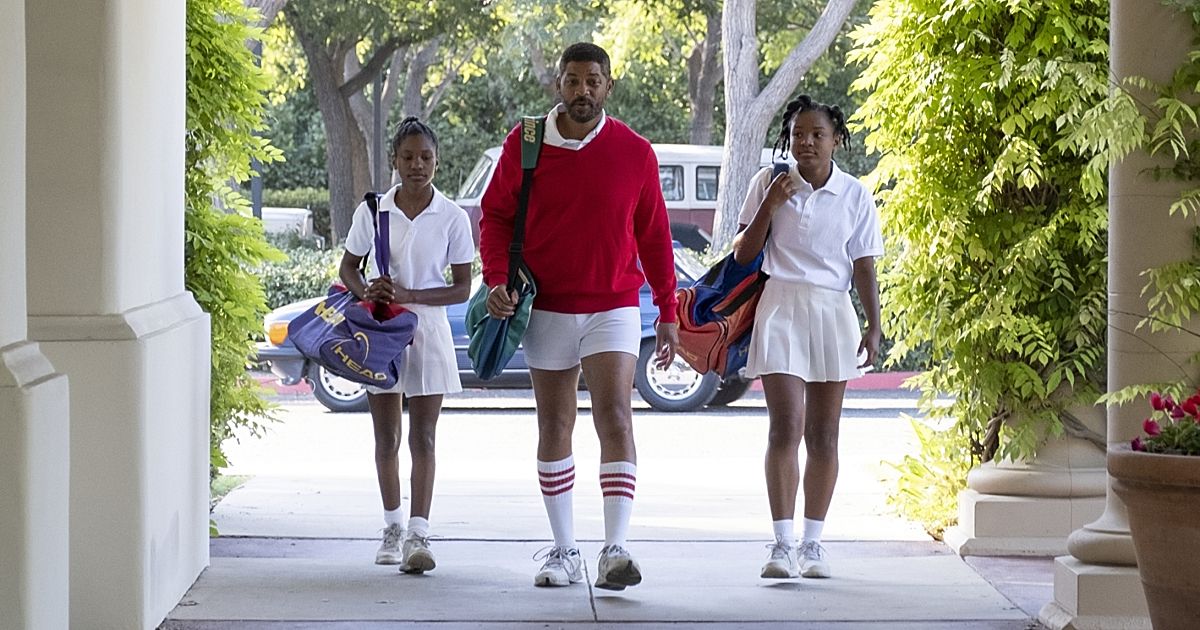 Will Smith is a household name at this point. From making music in 1985 to becoming Hollywood's leading man, the Fresh Prince has now become a staple in mainstream cinema. Smith began his musical career by collaborating with fellow Philly DJ and record producer, DJ Jazzy Jeff. Collectively known as DJ Jazzy Jeff & The Fresh Prince, the duo released five studio albums and won a total of three American Music Awards, one MTV Video Music Award, one Soul Train Music Award, and two Grammy Awards. Their second studio album, titled He's the DJ, I'm the Rapper, was certified triple platinum and was the first-ever double vinyl album in hip-hop music.
The duo would disband in 1993 after their final album together, Code Red, due to Smith's pursuit of acting. By this time, Smith was already raking up several credits in film, starring in Where the Day Takes You and Made in America. However, it was a TV role that put Smith on the map by starring as the leading character in the hit sitcom, The Fresh Prince of Bel-Air. The series ran from 1990 to 1996 with over 140 episodes and is now known as the launching pad that catapulted Will Smith into stardom. His musical partner DJ Jazzy Jeff also had a recurring role in the series, playing Smith's best friend, Jazz. Smith oozed charisma in a show which made him instantly likable and captured the hearts of millions.
Related: How Swarm Shows That Donald Glover Was Meant for Horror
Upon the incredible success of the sitcom, Smith would go on to attain leading roles in blockbuster films, the first of which being Michael Bay's buddy cop action film, Bad Boys. From here, Smith would keep himself busy by consistently starring in big-budget films every year, like Independence Day, Men in Black, Enemy of the State, and Wild Wild West. Although not all of his endeavors proved to be fruitful, it was clear that Smith was well on his way to cementing his status as a Hollywood A-lister. To this date, Will Smith has starred in nearly 50 films and has been nominated for two Academy Awards, and won one Golden Globe for Best Actor where he portrayed Richard Williams in the 2021 biographical drama, King Richard.
1
Donald Glover (Childish Gambino)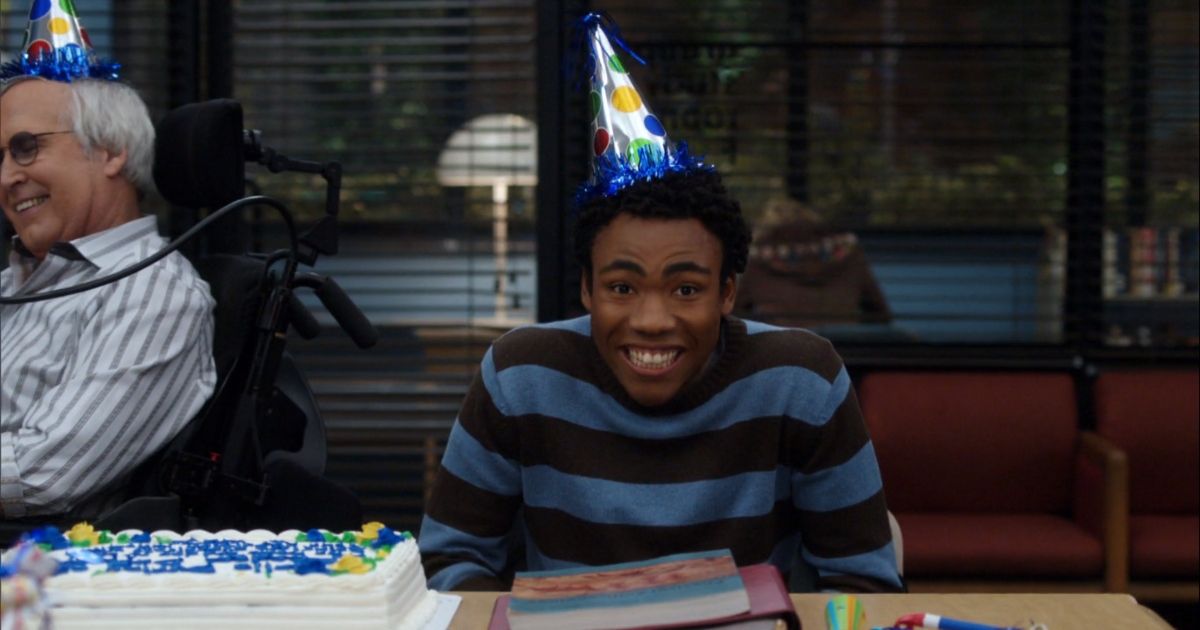 With over a hundred nominations (and counting) under his belt, including two Golden Globes and five Grammy Awards, Donald Glover has paved a lane for himself in the music and movie worlds ranging from rapping, singing, acting, writing, directing, and producing. Glover released his first mixtape, The Younger I Get, back in 2005 under the stage name Childish Gambino, and has since released 13 other mixtapes, three EPs, and four studio albums. His third album, Awaken My Love, was certified platinum, selling over a million copies.
Glover first branched out into acting in 2005, taking on minor roles in various TV shows and video shorts. His big break would come in the year 2009 when Gambino had a main starring role in Dan Harmon's cult classic TV show, Community. Playing former high school star quarterback Troy Barnes, Glover reached new heights in his career, exhibiting a natural knack for comedy. That role would earn him an American Comedy Award, winning the Breakout Performer of the Year in 2012. Gambino would also bring comedic wits to other TV shows by becoming an Executive Story Editor for NBC's 30 Rock, where he would work for 23 episodes from 2008 to 2009, and to live stand-up specials like Weirdo.
In 2016, Glover would create the critically acclaimed TV show Atlanta, which received numerous awards and nominations but most notably for Glover being the first-ever African American recipient of Outstanding Directing for a Comedy Series at the 69th Primetime Emmy Awards. Besides the small screen, Glover also starred in numerous blockbuster films such as Magic Mike XXL, The Martian, The Lion King, Solo: A Star Wars Story, and Spider-Man: Homecoming. His most recent work in film is the series Swarm, where he was able to use his stimulated creativity to make an epic and horrifying storyline. With a plethora of accolades and a multifaceted powerhouse of overflowing talent, it seems like there's no stopping Donald Glover from continuing to flourish in his creative endeavors.