The road to making the Lord of the Rings movies is a tale of epic proportions in and of itself. Along the way to adapting J.R.R. Tolkien's beloved trilogy, there were many meetings and partings, unexpected journeys, and fellowships both forged and foiled among Hollywood's most tenacious minds. In the long list of "what ifs" leading up to production, though, few are as intriguing or thought-provoking as the time Peter Jackson risked losing his directorial reins over the franchise to none other than Quentin Tarantino.
Peter Jackson, Miramax Films, and the Desolation of Weinstein
Peter Jackson first aspired to adapt The Lord of the Rings in the mid-1990s, after gaining Hollywood notoriety for his successful 1994 feature, Heavenly Creatures. Miramax Films (then led by Harvey Weinstein) distributed Heavenly Creatures and thus had a first-look deal with Jackson for his next project. When Jackson mentioned wanting to do Lord of the Rings, Miramax was happy to see that the film rights to the franchise were in the hands of producer Saul Zaentz, who had just recently struck a lucrative deal with the production company on the distribution of The English Patient.
Miramax got the license from Zaentz and pre-production began. Initially, they planned to make a single Hobbit movie followed by two films covering the entirety of The Lord of the Rings. The Hobbit movie fell through early on, and they decided just to focus on the two Rings films. As Peter Jackson and Fran Walsh worked on the script, and Weta Workshop started designing the look and feel of the project, the estimated budget kept going up. Under the Disney umbrella, Miramax had a cap of $75 million for a film. The Lord of the Rings was projected to cost somewhere in the $135 million range. Because of that, Weinstein insisted that Jackson tell the story as just one, single, two-hour-long movie.
Adapting three revered books into two films was challenging enough. Cramming the whole story into a single feature and doing justice to Tolkien would be nearly impossible. Jackson wisely determined that he could not do the job under these restraints, and when the word got to Miramax, Weinstein came back with a bizarre ultimatum. According to Jackson's agent Ken Kamins, as quoted in the book Anything You Can Imagine: Peter Jackson and the Making of Middle-Earth, Harvey told Jackson's team "You're either doing this or you're not. You're out. And I got Quentin ready to direct it."
RELATED: The Beatles Almost Made the First 'Lord of the Rings' Movie
How Was Quentin Tarantino Connected to 'The Lord of the Rings'?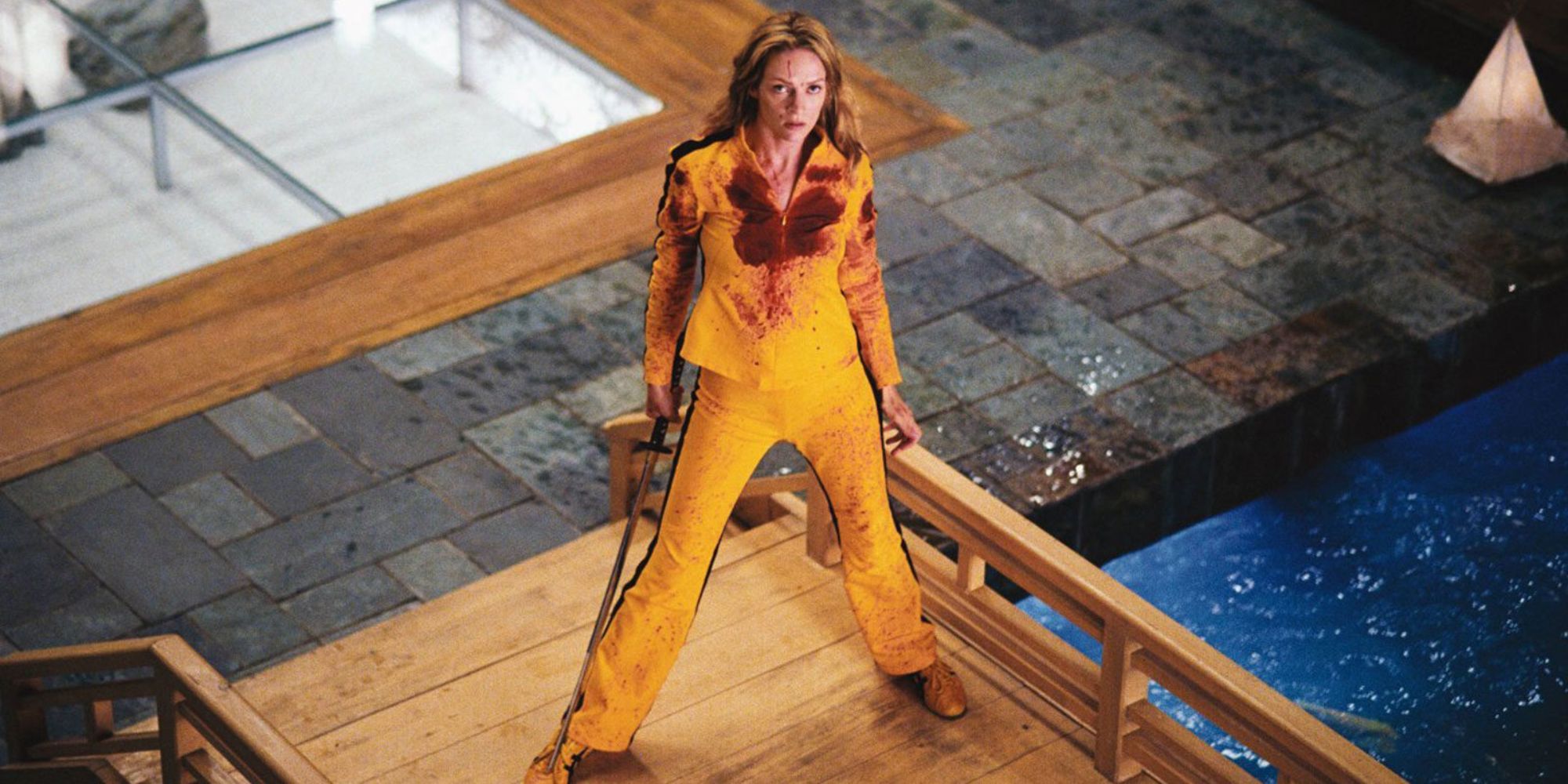 Like Peter Jackson, Quentin Tarantino was a darling indie filmmaker of the 1990s. Instead of releasing Heavenly Creatures, though, Tarantino made his name in Hollywood with Reservoir Dogs and Pulp Fiction— unabashedly violent movies that stirred up controversy at film festivals and uproariously redefined the crime genre at the end of the twentieth century. Miramax distributed both Reservoir Dogs and Pulp Fiction, and the Tarantino-Weinstein partnership was becoming one of the most fruitful collaborations in Indiewood. When Weinstein threatened Jackson circa 1998, Tarantino was in between the release of Jackie Brown and the development of Kill Bill— both Miramax films.
It's unclear if Weinstein's threat held any real weight, or if it was just meant to intimidate Jackson's people. Other sources suggest that the real next-in-line to direct Miramax's Lord of the Rings was John Madden, who had just made Miramax's sleeper hit Shakespeare In Love. Madden, with his aptitude for romantics and period pieces, would maybe be the more rational choice for adapting Tolkien. Tarantino was better known (and continues to be known) for strikingly modern cinema, filled with slick dialogue, intense action, and egregiously violent, yet endearingly identifiable characters. If Tarantino does a period piece, it's probably going to take place in the 1970s (though he has gone as far back as World War II, the Old West, and antebellum America in Inglourious Basterds, The Hateful Eight, and Django Unchained, respectively). A writer with a knack for pulpy profanity, and a director not afraid to pull any punches, he is certainly a phenomenal filmmaker but usually offers a flavor quite different from what we'd expect out of Middle Earth.
What Would Quentin Tarantino's Middle Earth Have Looked Like?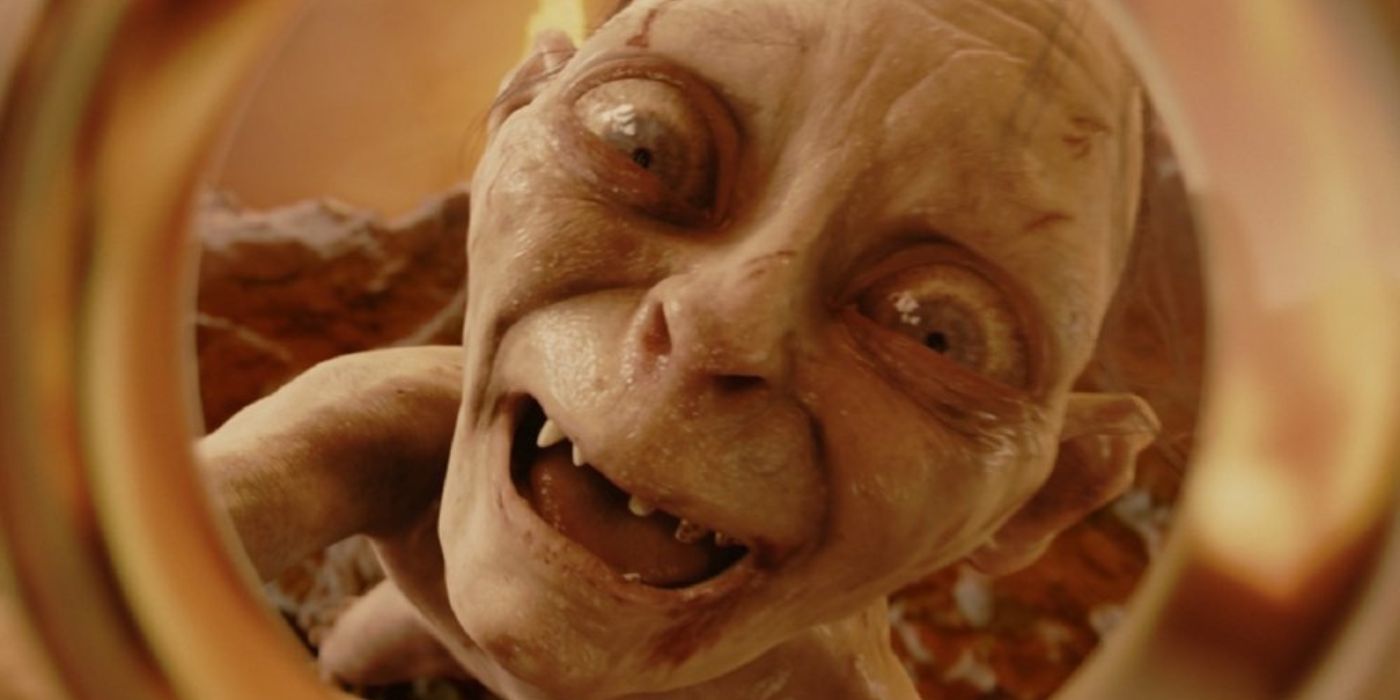 Though Quentin Tarantino has never publicly commented on the possibility of him directing The Lord of the Rings, the prospect raises countless imaginative questions. Would Tarantino stay true to Tolkien's vision and tone, or would he offer the same violent, action-packed fare that he brings to his original movies? To date, Tarantino has never made a film that didn't receive a well-earned R-rating, but would he tread into PG-13 territory for something as universally appealing as Lord of the Rings? Likewise, who would he cast? Tarantino likes to use a lot of the same actors in his filmography. Does that mean we'd have a Tim Roth Frodo and a Harvey Keitel Gandalf? An Uma Thurman Galadriel and a Sam L. Jackson Aragorn? Perhaps a Steve Buscemi Gollum could have been an interesting sight.
What seems certain is that with Peter Jackson out of the picture, The Lord of the Rings would never have found its image in New Zealand. With a Hollywood fanatic like Tarantino at the helm, it might have been filmed in California to a very different (and probably worse) aesthetic end. Likewise, with Miramax's stipulation of a single, two-hour film, this version of Lord of the Rings would have had to leave out a lot of the story no matter the director, much to the loss of Tolkien fans and cinephiles alike.
Could Quentin Tarantino Have Pulled off Tolkien?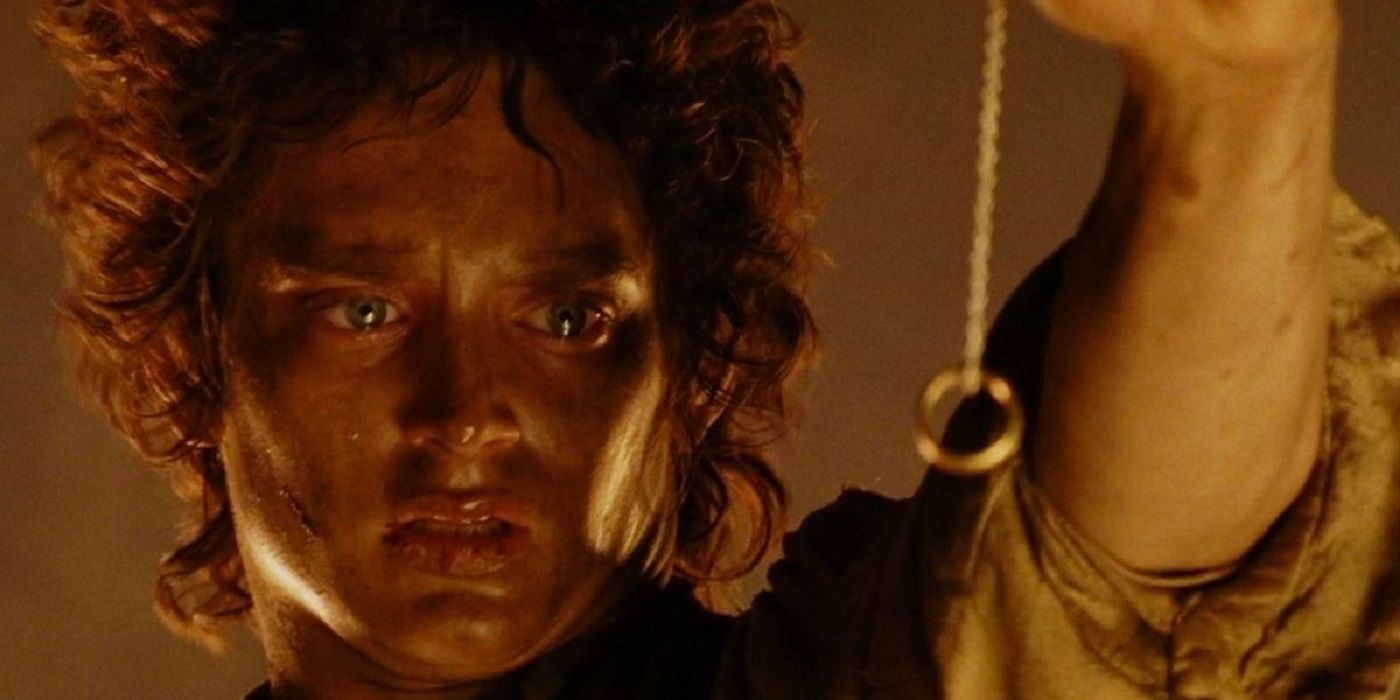 On the contrary, while Quentin Tarantino may not seem like the most conventional pick for directing Lord of the Rings, he might have taken the project with greater earnestness than expected. As aforementioned, Tarantino is a stellar filmmaker, and he does have respect for popular culture. His characters frequently make references and pay tribute to old comic books, television shows, and movies. He even pitched a Star Trek film to J.J. Abrams in 2017, but the project never came to fruition. Thus, it wouldn't be a total surprise if Tarantino were a Tolkien fan as well, and be eager to adapt the books with heartfelt appreciation.
After all, Peter Jackson was also an odd choice to direct Lord of the Rings, and at the time, he might have been an even bigger gamble than Tarantino. Other than Heavenly Creatures and, Jackson's filmography leading up to Lord of the Rings largely consisted of low-budget grindhouse horror movies. Tarantino's movies may have been violent, but they have hardly anything on Jackson's Braindead and Bad Taste. Gore, splatter, and camp were just as integral to Jackson's early films as they were to Tarantino's, but Tarantino's were raking in far more money at the box office. Before one questions Tarantino's ability to pivot from crime movies to high fantasy, one should remember that just over a decade before The Fellowship of the Ring came out, Jackson was filming knock-off Muppets torturing and murdering each other in Meet The Feebles.
There and Back Again— the Return of Peter Jackson to 'The Lord of the Rings'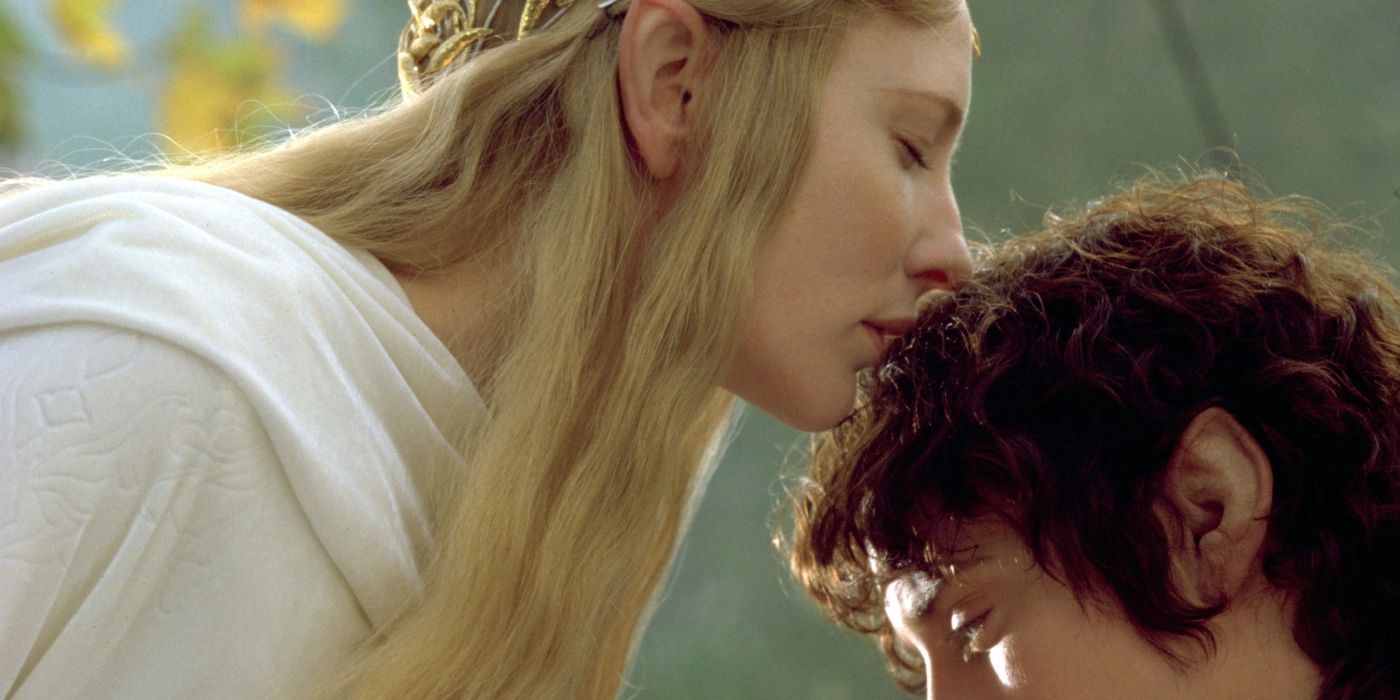 Of course, everything worked out for Peter Jackson in the end. He struck a deal with Miramax to shop The Lord of the Rings at different distributors who might allow him to make two films. The project soon found a home at New Line Cinema, where executive Bob Shaye agreed to not just two, but three films to adapt the trilogy into. From there, Jackson and Walsh reworked the script, with Philippa Boyens eventually joining the team. They scouted locations, cast the parts, and shot all three films back-to-back in New Zealand. The results were immaculate pieces of cinema that managed to more than satisfy on both critical and commercial fronts. By 2004, when Return of the King brought home a record-tying eleven Academy Awards, nobody was doubting Jackson as the right man for the job anymore.
Meanwhile, it's unclear if Quentin Tarantino ever even realized how close he came to (maybe) directing The Lord of the Rings. Nevertheless, he's found success in continuing along his indie route for the past two decades. He remains one of the most praised directors working today, and though he's still never made a pure fantasy film, his movies have expanded in terms of scope and scale throughout the twenty-first century. Jackson, on the other hand, returned to Middle Earth to direct The Hobbit trilogy in the 2010s and has worked on all kinds of projects from the blockbuster remake of King Kong, to the independent thriller adaptation of The Lovely Bones, to the groundbreaking documentary They Will Be Remembered. Most recently, he directed the nearly eight-hour-long docuseries The Beatles: Get Back on Disney+. Ultimately, both directors have achieved immensely… while Harvey Weinstein is serving sixteen years in prison. Like ships sailing off for white shores on a Western horizon, all ended well.