For over a century, Mary Shelley's novel, Frankenstein; or, The Modern Prometheus, originally published in 1818, has been adapted for the screen. Now, The Angry Black Girl and Her Monster, written and directed by Bomani J. Story, joins the list of reimaginings of the classic tale. The film stars Laya DeLeon Hayes (The Equalizer TV series) as a brilliant teenager named Vicaria, who is un-affectionately known, and therefore isolated, as "The Mad Scientist" by her community and peers. A must-see for fans of Jordan Peele and the classic African-American horror movie, Candyman, Story's film itself to a discussion beyond its undeniable entertainment and horror value.
A villain to some and a hero to others, Vicaria is a protagonist or antagonist depending on which side of the socially conscious (or not) theater you find yourself. Vicaria's profoundly gripping story begins when she is triggered by too much trauma in her life and sets out to solemnly cure the "disease" that mercilessly ripped both her brother and her mother from her. The ailment? Death by murder.
While appropriately categorized as a horror film, this update on a classic, though gruesome, disturbing, and captivatingly odd at times, has its greatest achievement in the psychological underbody of the story. Can one cure death? Is Vicaria disturbed or could she be ingenious? Presented as a re-telling, this film is equally, and no doubt strategically, capable of being heralded as an artistic thesis on the scarier threats that are lurking in Vicaria's, and in America's, world. And no, that is not limited to the demons of drugs and goblins of gangs that roam and kill in the community where she lives. It is deeper than that surface.
Who Are You Calling Angry? And Who's the Monster?
Systemic oppression haunts marginalized communities more than a lifeless Black man. That's the thought to behold while watching this film. Who or what is really the villain?
Inner cities are more terrorized by a spooky beast called unconscious bias, which is constantly bullying and smothering the hope out of youth, and even some adults. What's even scarier and psychologically horrifying to some, as seen in this film, are the ghouls that are often cemented in positions of power, like teachers, and are armed with the snare of unapologetic, or maybe just unchecked, bigotry.
To fully appreciate the brilliance that is the horror film The Angry Black Girl and Her Monster, one must first unpack the connotations and weigh the potential for irony and/or hidden meanings in its title. In an exclusive with MovieWeb, celebrated actor and unapologetic champion for his community, Chad L. Coleman (The Wire, The Walking Dead), sat down to dissect.
Before signing on to star in The Angry Black Girl and Her Monster, Coleman said that he was intrigued by the title and the opportunity to consider its intentions. "The social and political implications of that title hit me. It asked the important questions, "Through whose eyes are African American girls angry? And, through whose eyes are African American males, monsters?"
Related: The Angry Black Girl And Her Monster Review: A Fresh Frankenstein
The monster in Shelley's novel is equally rejected by his creator and by society and also suffers through the wounds of being misunderstood and isolated and lonely and stuck in his own powerlessness all because people fear his very existence. It is likely not coincidental that the "monster" in The Angry Black Girl and Her Monster, a murdered Black man, at times physically looks like the shocking images released of a deceased Emmett Till, a 14-year-old African American boy who, in 1955, was brutally tortured and murdered by racists in Mississippi for, later revealed to be falsely, accused of whistling at a Caucasian woman.
Chad Coleman Shows Up for 'The Angry Black Girl'
There is a scene in which the person entrusted with Vicaria's academic education, her teacher, punishes her for sticking up for herself. She deems the young girl as "difficult" and threatens to take away her right to be in a room and be educated for doing so. Is this the "angry" Black girl? Has she no right to show up for herself without being labeled as such?
It doesn't matter because: Cue Coleman, who portrays her father, in a powerful scene that squashes the perception of anger and heroically normalizes the girl's right to be heard.
Coleman reflected on the emotional place he went to during that scene with Vicaria's teacher who had falsely branded her as angry and insubordinate. "She basically criminalized that girl. A brilliant young girl of color is criminalized by her teacher and that could have crippled her whole spirit. It could have broken her. This is actually what is happening out here to our culture and to our youth."
There is a helplessness visible on her face, but Vicaria is saved because her father literally shows up for her. Coleman explained why that image, which exists in real life but is not often depicted in film, is so vital for children of color especially. "It's just an ugly message, what happened to her. First, that teacher was messing with her self-esteem. She was projecting on to Vicaria something that she wasn't. She wasn't seeing her brilliance and she was put in this place of power and entitlement…"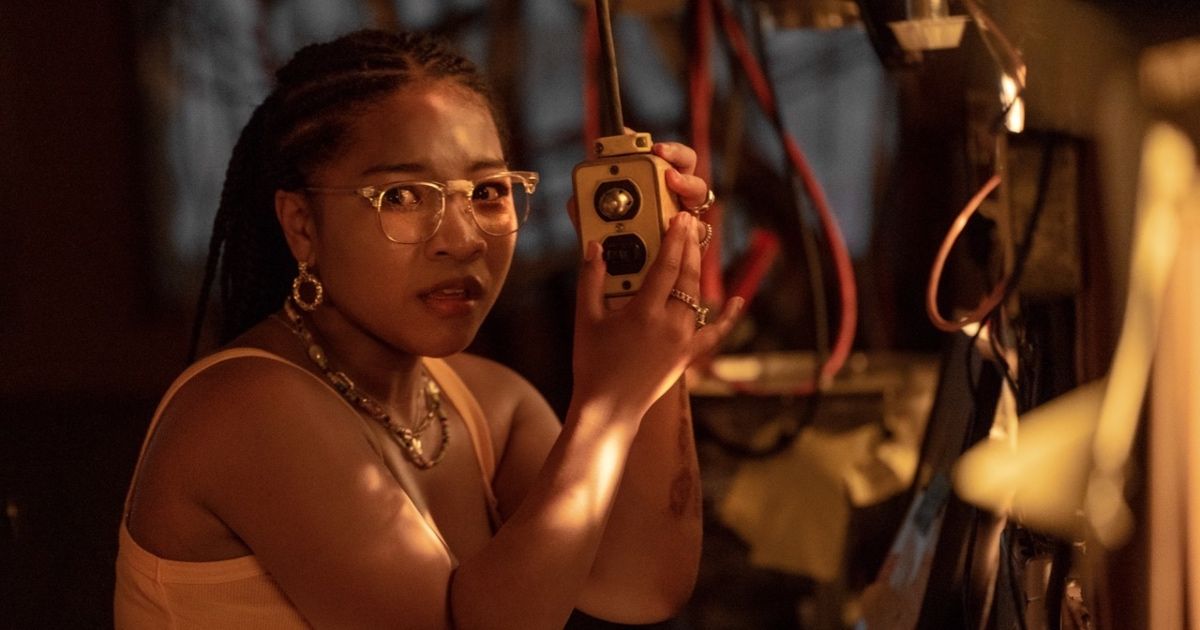 Offering high accolades to Hayes for her enthralling portrayal of Vicaria, Coleman continued to explain the relevance of that scene. "The worst thing that another group of people can do, call it White or Euro, is to project onto a young child that she's less than and to not acknowledge their brilliance, to not encourage and entice them to keep going and growing. That is why my character had to show up and let that teacher know this is not what we're doing over here."
Though The Angry Black Girl and Her Monster is fiction, it works as an immaculate mirror to reflect what Coleman said is reality for some parts of his culture:
That scene resonated because we have seen it in real life in very recent history. We've seen what happens to brilliant and confident girls like Vicaria. We've seen it played out and it sickens me. The arrogance of those in power, the elitist attitudes, the 'I know what is best and you just stay in your place…' All of that stuff just ruffles my feathers.
A father of two, Coleman shared that he was able to easily identify with the role of the father. "I am that dude. I'm going to go up to school and we're gonna talk. And by talk I mean, you're gonna get checked."
What Drew Coleman to Bomani J. Story's Film?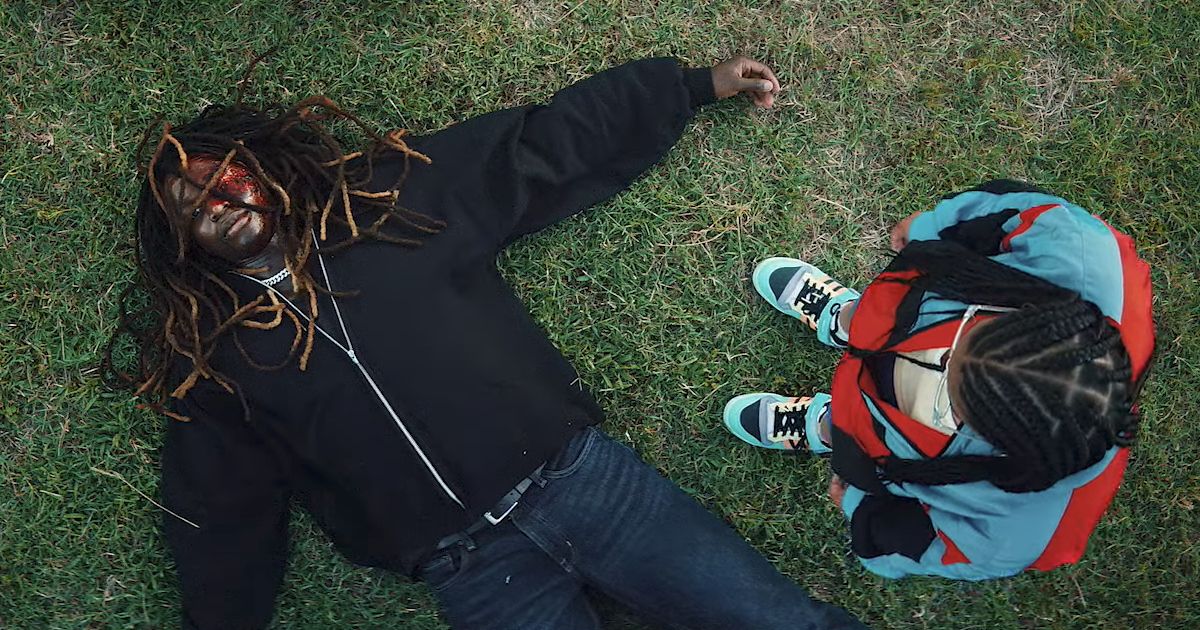 Noting that Bomani worked on the script for seven years, Coleman said, "Upon reading it, I knew immediately that he was onto something and in a very clever but necessary way. Shelley's Frankenstein had moved him as a child, and he was a visionary to see what else was possible with it."
Coleman said that he, too, grew up as a fan of the classic tale. "Frankenstein has been with me — even the funny ones with like Gene Wilder and The Munsters — since I was a kid. It has stood the test of time as a very powerful image and an iconic story about the nature of human beings, and the judgment and the question that is always: Who's the real monster?"
Noting the cultural significance of Bomani's imagination, he said he was immensely impressed with how the film blended horror with social and political commentary. The ending shifts away from darkness and maybe, even that, is a deliberate message for viewers to contemplate.
"In all the horror stuff I've seen, especially things that possibly gear toward African-American audiences, this is the first time that I've experienced a movie that I walked away from with the pain and horror of what's actually happening in these marginalized places," added Coleman. "I said to Bomani, 'Man, thank you for using escapism to make people get real.' It's incredibly scary what's happening with marginalized people, and what are we gonna do about that? Bomani doesn't let anybody off the hook in the discussion and I love it."
Just to be clear, Coleman emphasized, "The film is for everyone. I just personally love the homage to our people, that it dared to be culturally specific. These are my people."
The Angry Black Girl and Her Monster is in select theaters now, and it will be available to view on demand beginning June 23, 2023. It will also stream on ALLBlk and on Shudder at a later date.