These days, the old man with a gun character type in movies is old hat, but back when Charles Bronson first came to play in the Death Wish movies, it was a really exciting idea. The Death Wish movies were one of a kind at the time. These movies are part exploitation, part revenge, part drama, all with… "attempts" at really deep and heavy character moments, then wrapped up with a funked-out soundtrack and massive body counts. Nobody's here to cry over the tragic backstory of Bronson's character Paul Kersey, we're here to watch him mow down a ton of truly bad bad guys. Yeah, these are seriously some of the strongest action movies that you can find, even with an older protagonist at the center. This series started out simple, and as they progressed in entries, only got more ridiculous… but maybe they're better for that? In short, Death Wish rocks.
While the Death Wish series isn't currently the most popular action franchise in the world, it did originally span from the '70s to the '90s and even had a Bruce Willis-led 2018 Death Wish remake. For a certain generation, this franchise means something totally different than it does for younger folks. Charles Bronson has done tons of work outside of these movies, but who are we kidding? He is Death Wish embodied. Bronson would star in all five of the original entries, coming back over and over again with a gun in hand and a 'stache on the lip to exterminate every criminal in his path. While the sequels would continually try and one-up each other, the original 1974 picture remains the best in the series.
RELATED: How 1971 Films Like 'Dirty Harry' and 'Shaft' Cemented The Loose-Cannon Cop And Its Complicated Legacy
Why Is 'Death Wish' the Ultimate '70s Action Thriller?
1974's Death Wish is as simple of an exploitation film as you could get from that decade. The '70s were already a time of soaring crime rates, so, likely, the movie resonated greatly with audiences, and because of its relevancy, kept a firm place in the cultural zeitgeist for years. The story follows a successful and happy middle-aged man who takes up acting as a vigilante after his wife is assaulted and murdered by a gang of criminals. The film was directed by Michael Winner (first of all, what a name), who would go on to direct the first two sequels, another Charles Bronson film titled The Mechanic, the horror film The Sentinel, and tons of other genre movies. That being said, none would be a high for him like Death Wish. This original film stars Bronson, of course, but also boasts a pretty massive cast, including the likes of Hope Lange, Vincent Gardenia, and even Jeff Goldblum in what has to easily be the most evil role that he's ever played. Even with a massive cast, no one can hold a candle to the film's star.
Why Is Charles Bronson the Best Paul Kersey?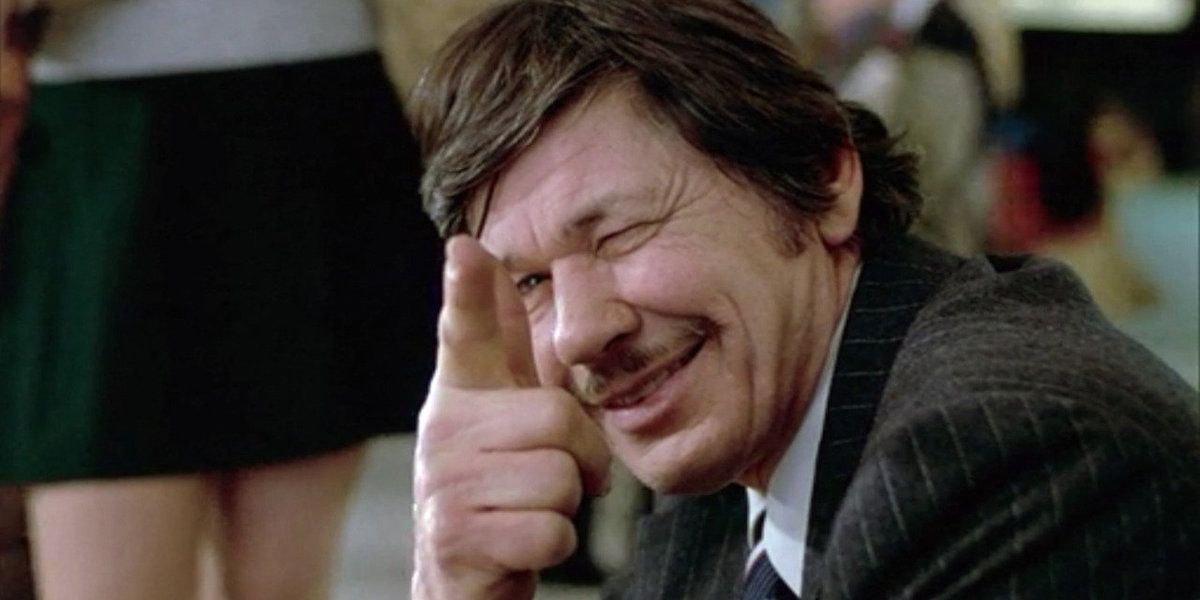 Charles Bronson as Paul Kersey isn't necessarily Oscar-worthy, but he just might be the best badass old figure in a movie ever. A lot of recent legacy sequels and movies that bring back an action star who's well past their prime to kick tons of butt have all the right intentions, but what they don't have is their own Bronson. This guy fuses aging wisdom, calm and cool, and a boiling rage, unlike anyone you'll ever see. Some actors just lose being able to play this kind of character as they get older, whereas Bronson only got better at it. His best jab at playing Kersey is definitely his first, though. Here, he has the room to show his initially happy life, turn towards vigilantism, hesitation and sickened reaction from doing so, and eventual acceptance of his newfound calling. It's a pretty impressive and multifaceted performance, but more than anything, he's just a lot of fun to watch. Sure, some scenes aren't so fun to watch (particularly regarding the scenes where he is mourning), but by and large, this movie is total proof as to why Bronson became a late-period action star. He's sympathetic when he needs to be, and cool as all get out otherwise.
Death Wish is also just a technically fantastic movie. It's balling on a budget for sure, you won't really feel the big bucks behind this one, but it's clear that the filmmakers made the most of what they had. '70s New York City in the fall and winter just looks fantastic on old, grainy film. It just enhances the seediness of the location. Meanwhile, the costumes, architecture, and set designs are all very satisfying to lay your eyes on. Few movies look this good, nor are they as visually pleasurable to scan your eyes across. Not only that, but the king of jazz funk himself, Herbie Hancock, scored this movie. Sharp keyboards, loose grooves, and early synths help set the perfect sonic tone for this Kersey's first outing. There is truly no one better to score a grimy New York-based vigilante movie than Hancock.
How Does 1974's 'Death Wish' Compare to Its Sequels?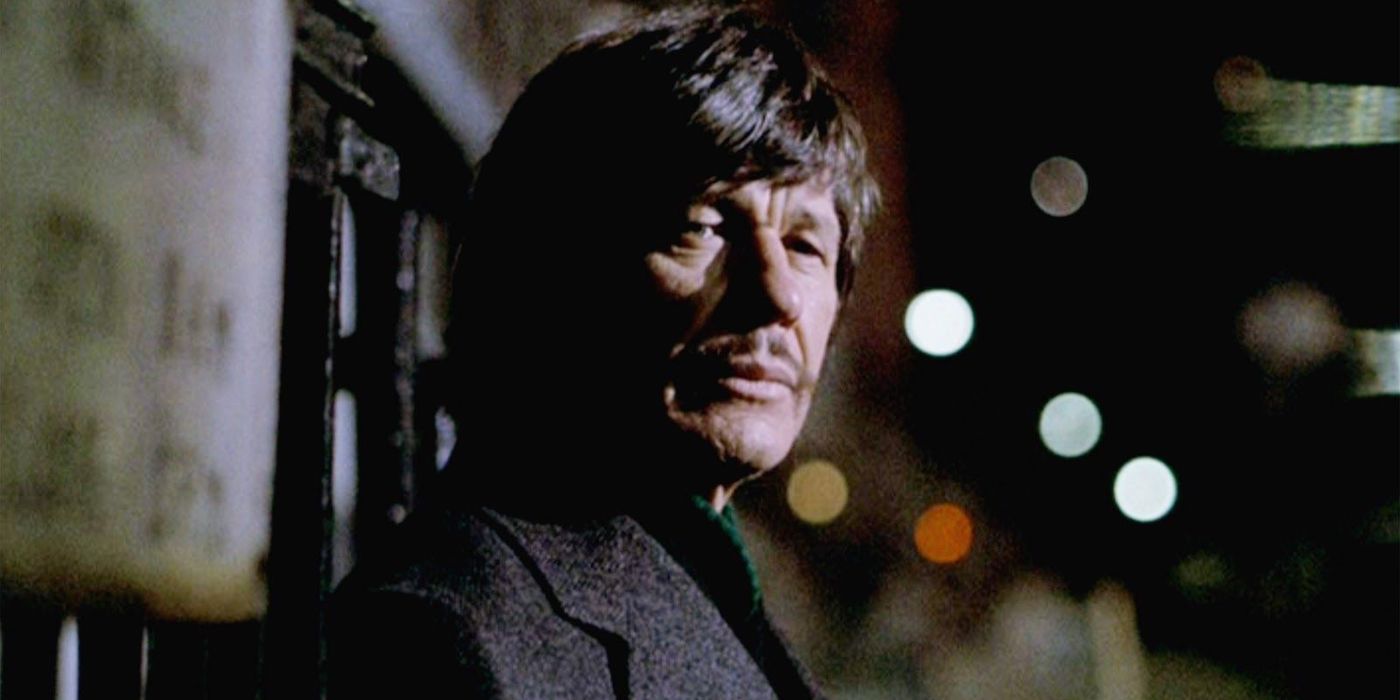 But how's the action in Death Wish? Well, honestly, it takes a while to get there, but it's so satisfying once things start to go down. You spend almost the entire first hour watching Kersey go from an innocent man to a mourning husband, then one who is feeling a call to take matters into his own hands. Once he goes home and is gifted a pistol by his friend Ames Jainchill (Stuart Margolin), the bodies start piling up. It's a bit sad to see at first, but also so righteous. You hate to see Kersey getting so low that he feels the urge to start shooting criminals, but also, these foes of his are so terrible that all you want is for him to take them all down! The later Death Wish movies would get more extravagant and explosive with their action and stunts, meanwhile, the original has much more grounded violence. There's no better option between the two approaches, it's just whether you're in the mood for realistic and grimy or schlocky and bombastic.
The Death Wish franchise would make the tone of these movies a bit more fun with each successive sequel, but none of them would be quite as successful as the original. Bronson continued to come back to the series until 1994's Death Wish V: The Face of Death – a disastrously bad movie, so bad that it has a 0% on Rotten Tomatoes. Up until then though, most of the Death Wish movies followed a similar track that the first five Rocky entries did. The first is the best, the fifth is terrible, and everything in between is pretty much interchangeable in terms of ranking. Not only that, like Rocky, the sequels mostly abandoned the serious themes and approach of the original, in favor of a popcorn movie approach. 2018's Death Wish had Eli Roth behind the camera and Bruce Willis in front of it, aiming for a movie that better resembled the 1974 film, but even that didn't work. Their intentions were in the right place, it just seems like neither party was actually dying to work on a Death Wish movie. It feels like the combined circumstances of the rights to an IP lying around and a few big filmmakers wanting to make a buck off of it. What a shame, that combination should be way more fun and engaging than it turned out.
If you dig old man with a gun action movies, but you haven't seen Death Wish, then what are you doing? Go fire this thing up! It's a character type that Bronson did better than anyone else, has fantastic shootouts (even for 1974's standards), a great story, a killer score, looks amazing, and is all said and done in 94 minutes. The sequels are (mostly) fun too, building up the ultimate old man with a gun franchise. After you check these movies out, you'll agree – Death Wish rocks.