Known for her eccentric comedy at a young age, Amanda Bynes made her way through the industry as a confident and humorous personality in both film and television. Bynes began her acting career in the Nickelodeon sketch comedy series, All That. Her scenes were so well received that Bynes stayed on the show from 1996 until 2000. She would soon go on to be the lead in her own show, The Amanda Show, from 1999 until 2002, which conditioned her innate humor for upcoming roles in films.
From there, she had a successful film career and also was a recurring guest star in many popular television series. Her last major film was the 2010 film Easy A where she had a supporting role as a devoted Christian college student. Since then, Bynes was under conservatorship since 2014 and recently was released from it in 2022. Bynes has undergone a very public battle with substance abuse and mental health issues. While many fans miss the days of seeing her in film and television series, all would rather she just be okay more than anything. With that in mind, here is a look at Amanda Bynes's best roles, ranked.
8
Hairspray
The musical romantic comedy, Hairspray features Bynes as Penny, a sheltered and religious teenager who is best friends with Tracy, played by Nikki Blonsky. The film was released in 2007 and is based on the 2002 Broadway musical that goes by the same name. The film has an all-star cast composed of John Travolta, Queen Latifah, Zac Efron, and many more. With such an elite cast, it is no wonder why the film grossed over $200 million at the box office, as it was an anticipated showcase of skill from the film's actors.
7
What I Like About You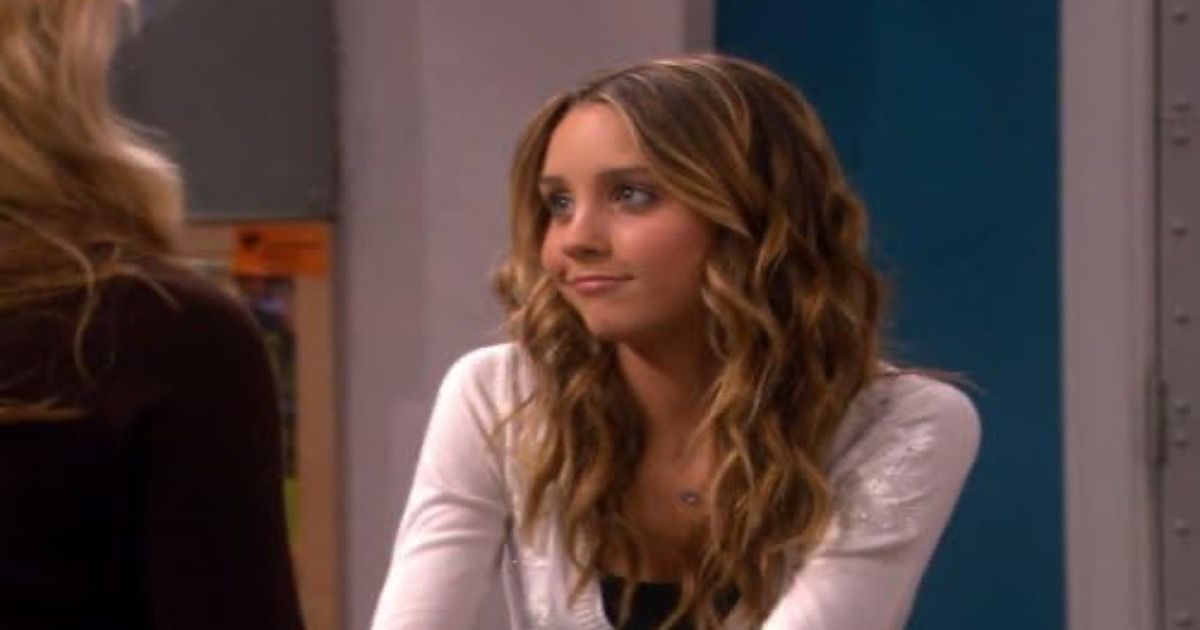 Premiering for four seasons, What I Like About You was one of Bynes' standout roles, having her character reprised for every season. The sitcom follows two sisters in NYC, Bynes as Holly and Jennie Garth as Val. Popular guests on the series were Megan Fox, Tony Hawk, Minka Kelly, as well as many others.
Related: Amanda Bynes Wants to Revive What I Like About You
Bynes' role as Holly features her as a bubbly and bright-eyed teenager who looks up to her responsible older sister, Val. Though Val usually has everything under control, having been independent for quite some time, Holly rustles through her world with her teenage angst. However, Val's romantic life is what keeps her together through all of the unwanted stress of taking care of her younger sister. Though the two may have their differences, Holly and Val make for a great pair, caring for the other while their parents aren't in the picture.
6
Sydney White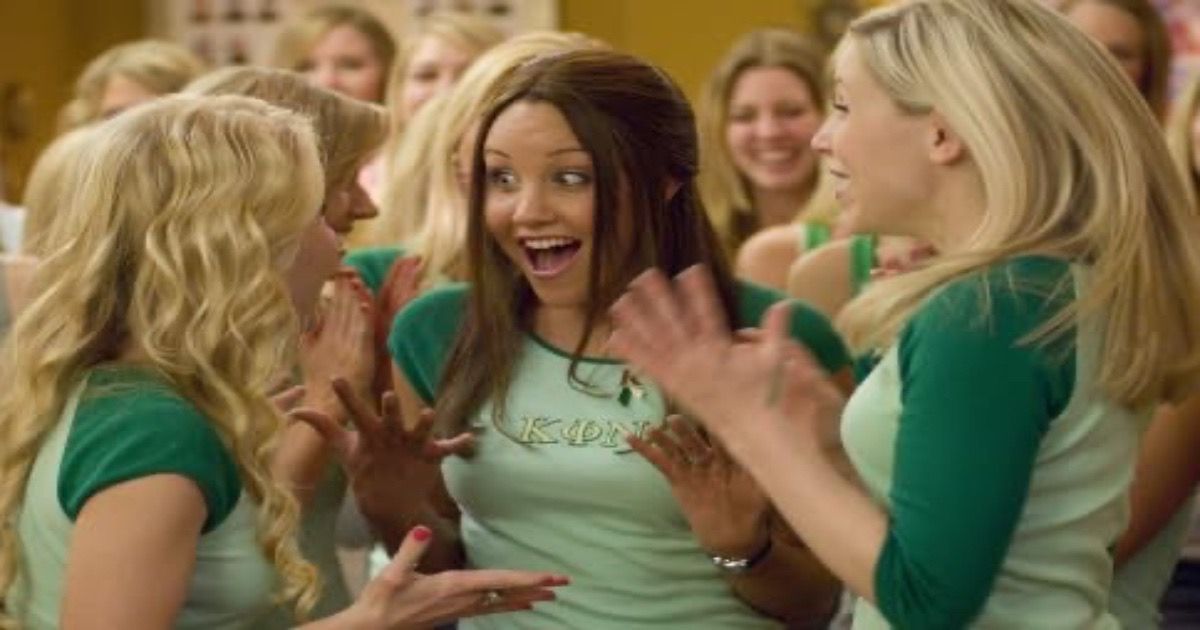 Sydney White was a modern-day retelling of Snow White and the Seven Drawers. When Sydney attends college and pledges to the same sorority that her mother was a part of, she finds friendship and acceptance. As a freshman with good looks, Sydney posed a threat to the popular girl, Rachel, who is also part of the Kappa Sorority that Sydney is looking to pledge. Though Rachel was confident she'd remain number one on the college's website about the hottest girls in school, Sydney gives her a run for her money right away. What's more, the two are both into the same guy, Tyler, making each of them want to keep their eyes on the other.
Sydney, pure and kind, gets booted from pledging Kappa when she doesn't listen to Rachel's instructions to ditch the geek who she chose as a date for the freshman pledge ritual. Sydney then proceeds to hang out with her new friend Lenny and his other underdog friends, who are overlooked by the popular crowd at school. Sydney, wanting to stand up for herself and her new friends, joins the student council and runs against Rachel in hopes of raising awareness about campus elitism through Greek life. Sydney not only wins the election after Rachel tries to sabotage her, but she also becomes number one on the hottest girls' website and wins the heart of Tyler, taking Rachel down along the way.
5
What A Girl Wants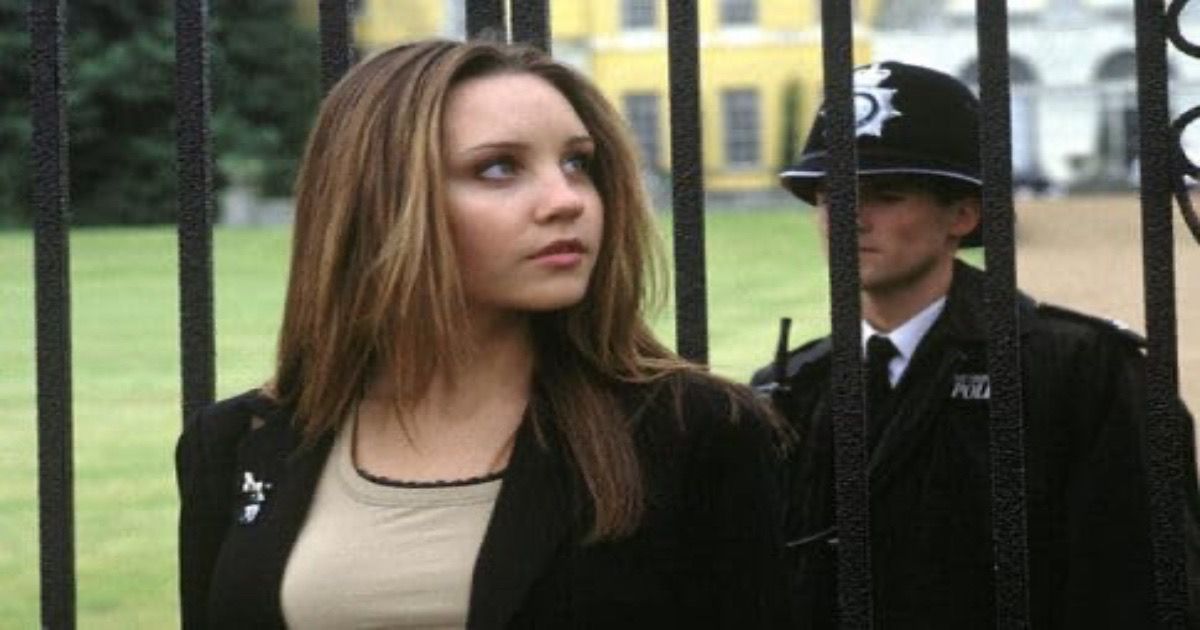 What a Girl Wants is a teen comedy that is one of Bynes' strongest and most convincing roles, as she had to touch upon her emotions to express the distant relationship that her character has with her father, the Lord of Dashwood, who lived across seas from Daphne, played by Bynes. When Daphne finds out that her biological father, Henry, never knew of her mother's pregnancy or Daphne's birth, she decides to venture to England, where Henry is attempting to become the Prime Minister. To Daphne's surprise, Henry is living with his fiancée and soon-to-be stepdaughter.
However, while she is there to get close to her father, Daphne meets a young man whom she falls in love with, Ian. He shows her around the city and acts as support while Daphne tries to place herself in Henry's life. Eventually, her father agrees to spend time with her. Though this makes his fiancée appalled, he soon realizes that being a father to Daphne is just as important to him as it is to her. He then withdraws from running for Prime Minister and follows Daphne back to the United States after she leaves, upset that he wouldn't choose her. Henry shows up just in time for the father-daughter dance at the wedding, where Daphne is serving in her catering job. Finally, Daphne's life becomes whole again.
4
All That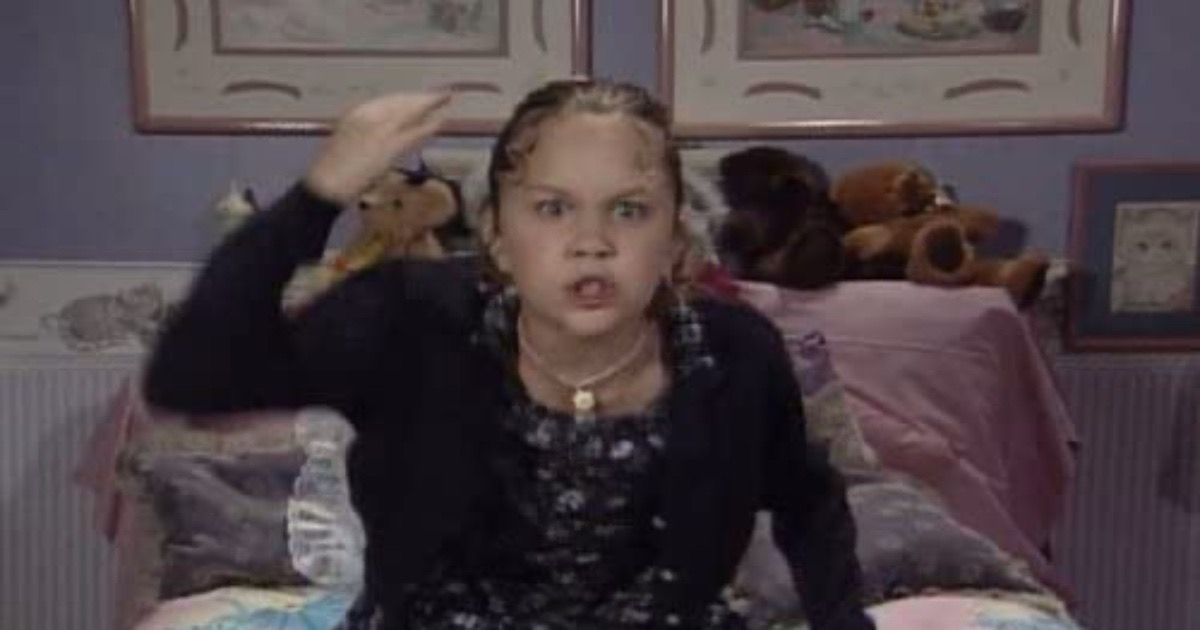 Bynes excelled in her breakout role on the Nickelodeon show All That. The sketch comedy series aired from 1994 to 2005, but Bynes was only present for seasons three through six. All That is similar to a modern Saturday Night Live, except it is full of teenage acts, including Nick Cannon, Lori Beth Denberg, Gabriel Iglesias, and many more. The show was so successful that stars like Kenan Thompson and Kel Mitchell were given their own spin-off series.
Though All That had writers, the cast of comedians were encouraged to improvise as much as possible. A popular sketch on the show was "Ask Ashley," where Bynes was featured as someone who gave advice to those who called in while she resides in her bedroom at home. Another well-liked sketch was "Good Burger" where Kel Mitchell was featured as a lethargic low-life cashier at a fast food restaurant.
3
Big Fat Liar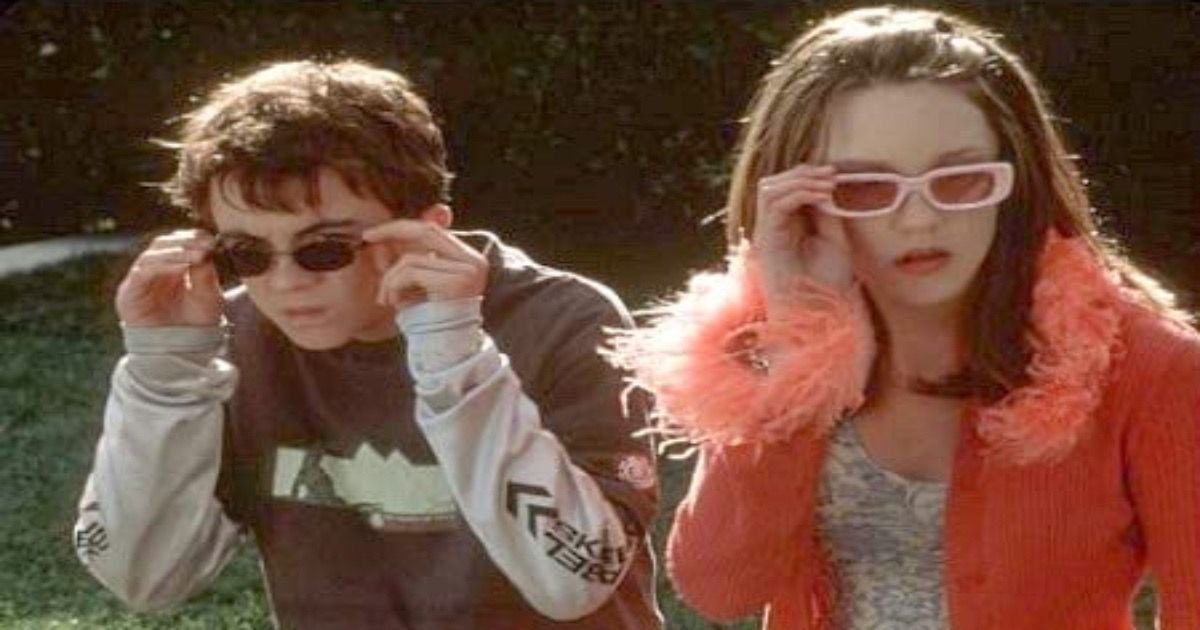 Bynes was stellar in her first lead movie role in the film Big Fat Liar. She starred as Kaylee, the best friend of Jason, played by Frankie Muniz. The film also stars Paul Giamatti as Marty Wolf, a Hollywood screenwriter, and producer who is the lead antagonist. When Jason is biking his way to school in order to give his teacher his last attempt paper to escape summer school, he runs into a limousine. To his surprise, the founder of Wolf Pictures Studio Films, Marty Wolf, is inside and offers Jason a ride to school.
Though Wolf comes across kindly at first, he was hiding his conniving ways. After all, he is the Big Fat Liar. Unfortunately for Jason, his paper, with a story consisting of what the entire film is about, was found and stolen by Wolf, as he was highly impressed by Jason's essay. Jason and Kaylee then fly to Los Angeles and break into Wolf's office, finding that he had plagiarized Jason's work.
The best friends create silly pranks, including sneaking into Wolf's home and doing something to make his pool water turn him blue from face to body. This results in Wolf making his way through the hassles of stress and anger. He then tries to make amends with Jason, saying he will give him film credit. But when Wolf double-crosses Jason, Jason does it back 10x better. He had the media as a witness to Wolf admitting he was a liar and was never going to credit Jason. Wolf is fired, and Jason's film gets produced, making Kaylee and Jason's efforts worth all of the trouble.
2
She's the Man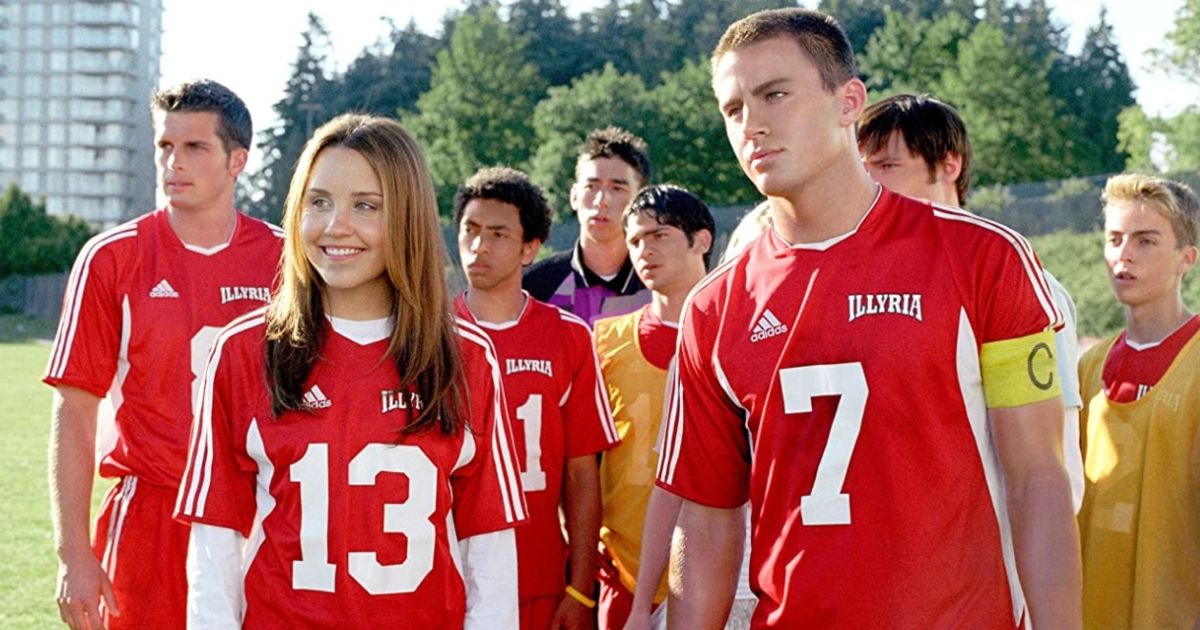 She's the Man is a unique romantic comedy starring Bynes as Viola and Channing Tatum as Duke. When Viola's brother is accepted into a college he doesn't want to attend, Viola accepts the opportunity as her own. She goes undercover, dressed as her brother to the school, and rooms with a male, not breaking her character as a man in front of anyone, ever. That is until she meets Duke, one of the best soccer players on the team that Viola wants to try out for.
Related: These Are Some of the Best Feminist Comedy Movies
When Viola notices Duke likes Olivia, Viola uses her girl knowledge to get close to Duke by giving him tips on how to impress his crush. In exchange for the advice, Duke helps Viola train on the soccer field so that she, dressed as he, can make the team and actually receive playing time. Throughout their time together, Viola continues to keep her identity a secret. But when Viola's brother shows up to the college without telling her, she runs into the decision to either forget about Duke and never tell him who she really is or reveal that she is Viola and hopes that he accepts her. Though Duke was shocked by Viola revealing she is actually a girl, he eventually decides to forgive her. Duke then escorts Viola to a fancy dance, where they decide to further their relationship. They then attend the same college together the following year, continuing to see each other exclusively.
1
The Amanda Show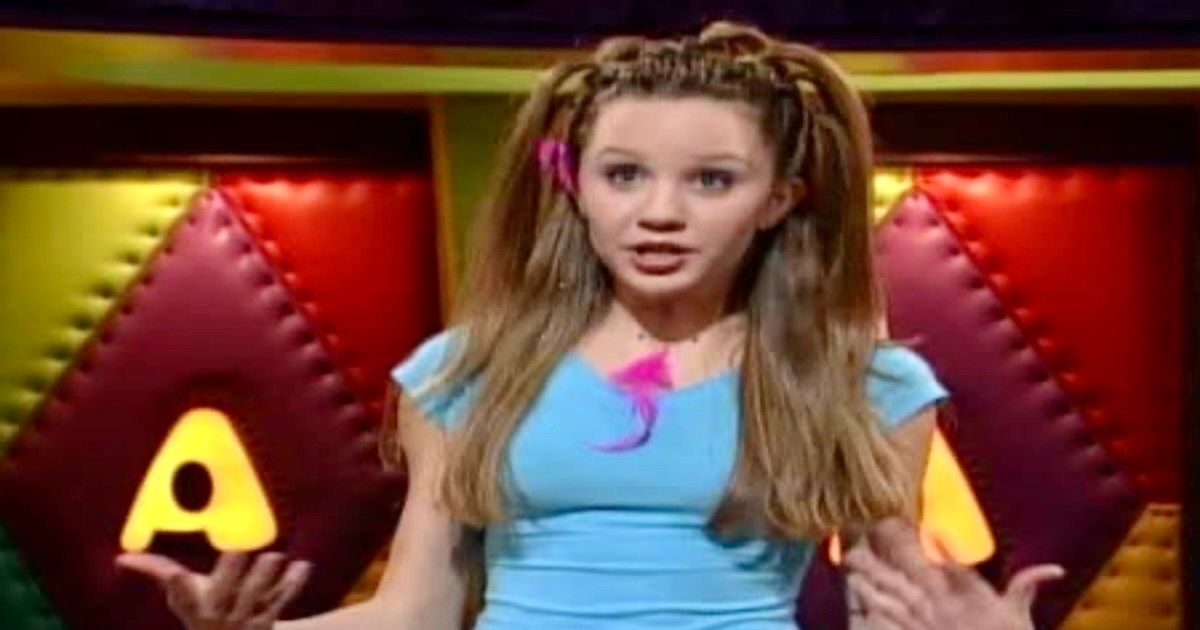 The Amanda Show is one of Bynes' most entertaining roles to watch. The show consists of sketches that will have you laughing from start to finish. The live-action comedy show had plenty of skits where Bynes could showcase her hilarity. Not only did viewers grow fond of the show, but her audience was also always supportive and encouraged Bynes to express herself freely.
Bynes had plenty of peer colleagues that she included on the show, like Drake Bell, Josh Peck, Raquel Lee, and more. The group worked together on recurring sketches with new content each time. Some of the sketches include a parody of Judge Judy as well as the show Who Wants to Be a Millionaire, which they called "So You Want to Win Five Dollars?" Other iconic sketches include Hillbilly Moment, where she and Drake Bell tell knock-knock jokes, as well as The Girls' Room, where Bynes and her female co-star's gossip in the female bathroom.
The show aired for three seasons between 1999 and 2002. It was initially a spin-off of All That, in which Bynes starred alongside other teenage actors. The Amanda Show also helped Bynes gain multiple Nickelodeon Kids' Choice Award nominations for Favorite TV Actress, giving her comedic ability the acclaim it deserves.