If you give a horror lover a movie with slashers, demons, monsters, and creepy creatures, they're excited to see what happens. It's easy. The survivor just has to find their weakness or sneak up on them and steal their weapon. If they manage to get one step ahead, they can brush the dirt off their shoulders and wash the blood off their hands because they survived. Now, if you take a horror movie and make a child the source of the scares, it becomes amazingly unsettling to anyone watching. From the born evil to the possessed, they come in all pocket-sized forms to fuel our nightmares. What is it about children being the monsters that make us all so terrified?
What Makes 'The Omen's Damien Thorne So Scary?
Being an entire subgenre of their own, children in horror movies can be downright sinister. Children add an extra element of scare because, traditionally, we view them as pure of heart. It's the unsuspecting lack of innocence that scares us deeper to our core. One great example of this is Damien Thorn (Harvey Spencer Stephens) from The Omen. It's unlikely that you would suspect your child to be the literal antichrist like Damien, but to the Thorn, it was their reality. After losing their child during birth, the father secretly adopts the orphan, and things continue to get worse for the family as Damien ages. The father wants to learn why all of this is happening to him and his family, and his search leads him to Rome at the Vatican. There, Father Brennan (Patrick Troughton) warns the Thorn family that Damien is likely not human. It's this unsettling realization that a child, who would essentially have a clean slate, be born evil.
In psychology, there is the great nature vs. nurture debate that asks "Are people born evil or are they made that way?" Damien is the former and at the highest degree of evil. Despite his despicable acts and evil ways, adults in the movie can't attack him in the same way you would attack, say, Michael Myers or Ghostface. He's just a kid, you can't just punch him or fight him…right?
RELATED: When Kids Go Bad: 10 Creepiest Horror Films With Child Antagonists
Why Do Esther's Delusions & Desires in 'Orphan' Chill Us to the Bone?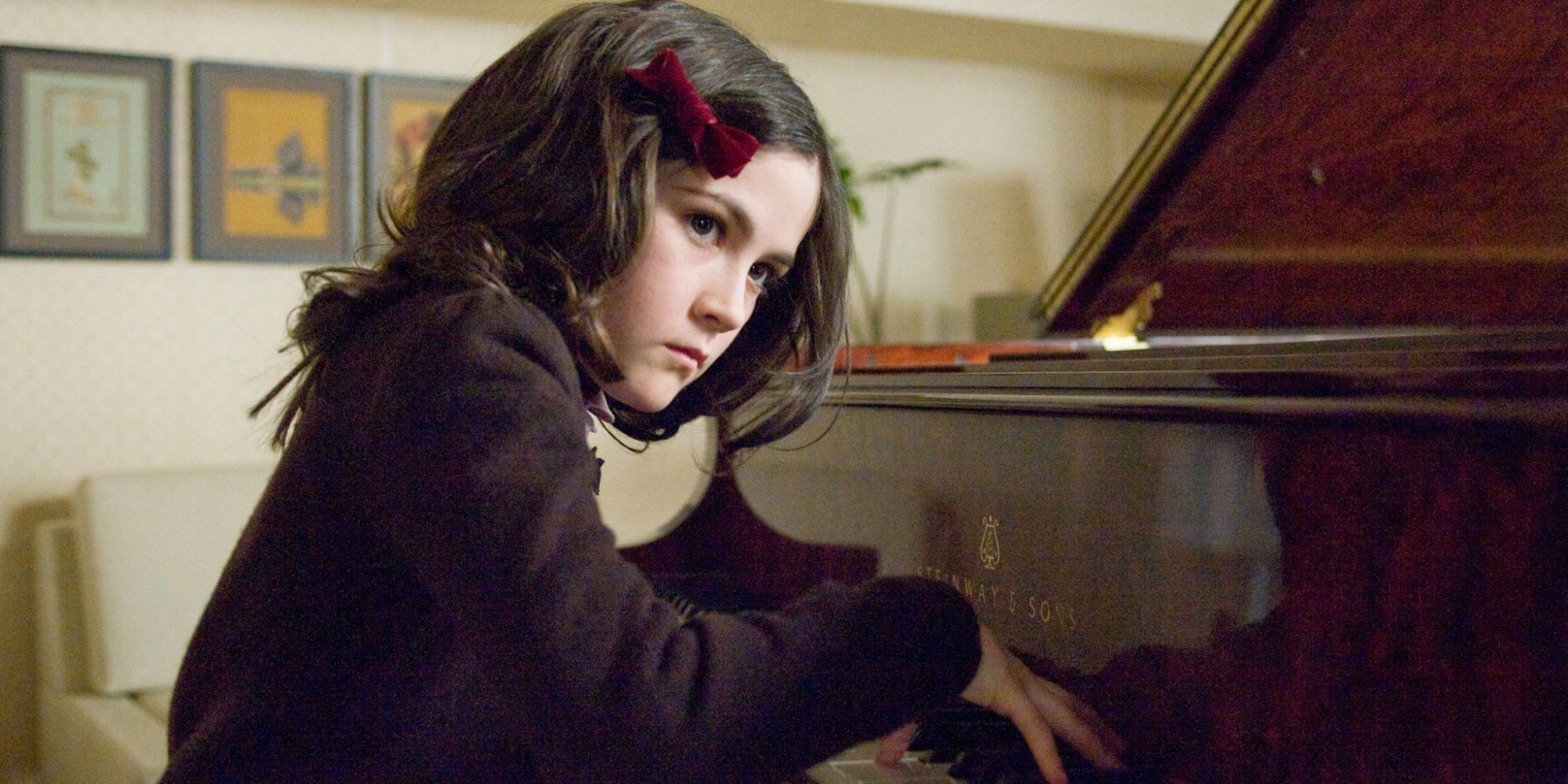 Now I know that Esther (Isabelle Fuhrman) from Orphan isn't exactly a child, but the perception of her being a child makes her downright despicable. Esther is a terrifying antagonist because, like Damien, she is evil and lacks the purity that one would assume a child would have. This is likely because she isn't truly a child, but her foster and adoptive families don't know that. They assume they are taking in a sweet, musically talented little girl. When she starts behaving strangely, such as being conveniently around when accidents happen and trying to seduce her adoptive father, the family looks into her past and realizes she escaped a mental institute.
Esther's delusions and desire to form connections and receive love and validation drive her to kill. She isn't the antichrist and doesn't have any special powers, but her wit, skill, and deceptive nature get her what she wants, which is destruction. Under the guise that Esther is a child, some of her actions and the majority of what she has to say has an extra layer of creepy that an adult wouldn't expect. There's something unspoken about a girl with bows in her hair that makes her less likely to be suspected of arson and murder and even harder to out-wit because it's the last thing you think you'll have to do.
Why Do Demons Prey on Children in Horror Movies?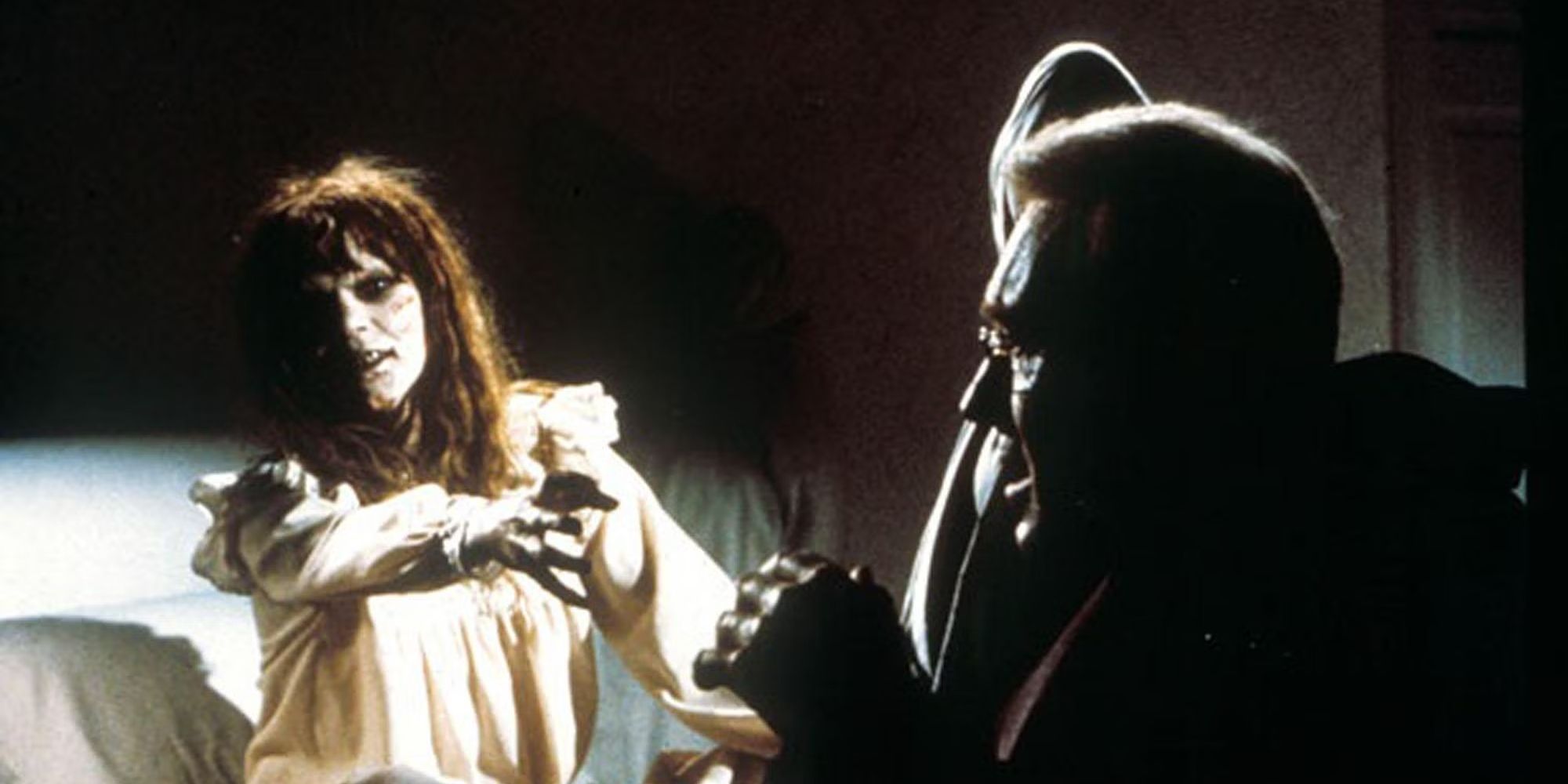 On the opposite end, a child such as Regan (Linda Blair) from The Exorcist is scary because their purity is stripped from them even though they had it to begin with. Regan is possessed by a demon named Pazuzu and becomes entirely unrecognizable, physically and mentally. Regan is repeatedly committing acts the parents or audiences never thought possible, like crawling down the stairs in the most creepy way possible, projectile vomiting green liquid, and levitating from her bed. The pre-teen and teenage years can be tough, but I don't think any parent assumes demonic possession is possible. Demons in movies prey on children because they are easier to control and have power over to commit their evil acts. They are vulnerable and that is exactly what a demon wants. That vulnerability opens them up to essentially give themselves to the possessor, just like we see Regan do.
Horror Movies Capture the Terror Behind the Parent-Child Relationship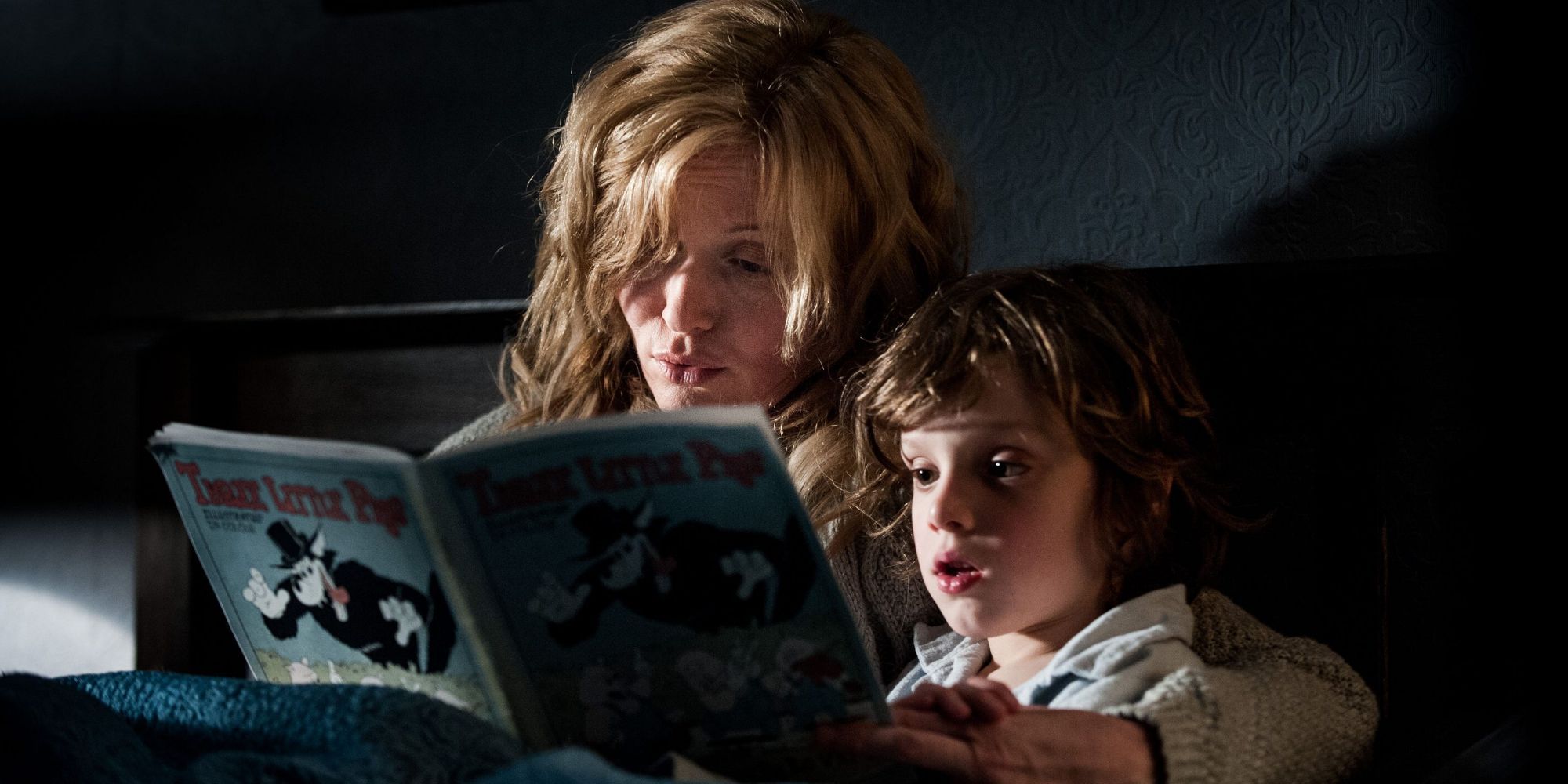 There is another way that children can be terrifying and, yes, angsty teens, we can blame the parents for this one. Children are most often a mirror for the parent's relationship with the child as well as how they deal with their own emotions. In an elevated example, The Babadook shows another aspect of a child being the scariest element of a movie. The Babadook is about a mother, Amelia (Essie Davis), and son, Samuel (Noah Wiseman), who are left with just each other after the father's violent death. Samuel starts acting out at an early age and takes most of his frustration out through violent tantrums and constantly wanting to push Amelia away. Being a child, he has a hard time expressing his emotions that he just wants to understand who his father is. Amelia has a difficult time separating the traumatic death of her husband from Samuel because he died while driving her to the hospital to give birth.
This lack of communication and resentment on both sides manifests in an ominous presence right out of one of Samuel's books, Mister Babadook. In this instance, Samuel isn't inherently the evil being, but his lack of understanding combined with his mother's suppressed resentment conjured up this entity that is wreaking havoc on their lives. The Babadook becomes a literal being comprised of Samuel's lack of identity and emotional turmoil. As I mentioned earlier, children mirror their parent's behavior and in The Babadook, a little vulnerability from Amelia would've gone a long way in making Samuel a little more well-adjusted.
Horror movies push the envelope on those uncomfortable moments and children being creepy in movies is top-tier fear. The protagonists can't fight them in traditional ways and because of an adult's disposition to want to protect children, a battle to the death is unlikely to happen. To confront these creepy kids, there has to be strategy and a lot of mental fortitude to overcome their sadistic ways. In the simplest of ways, children in horror movies represent the ongoing battle between good and evil. An evil child is unhinged, and who doesn't love watching that chaos unfold?