The James Patterson Industrial Complex is huge and growing all the time. The author of Kiss the Girls, Along Came a Spider, and your mom's favorite book has expanded into audio thrillers in recent years. These Audible Originals are less like audiobooks and more like old-fashioned radio dramas with sound design and multiple actors, such as John Lithgow, Aaron Paul, Zachary Quinto, Bryce Dallas Howard, Krysten Ritter, and more.
Now Mary-Louise Parker can be added to that fine troupe of James Patterson's Audible Original Players (ironically, she played "Janey Patterson" in the Mr. Mercedes series). Parker stars in the new thriller Murder in Bermuda, where she plays Beth Heller, an arrogant attorney with a criminal family who is drinking her time away in a Bermuda hotel. The Audible Original is co-written by Aaron Tracy (The Coldest Case) and Thaddeus McCants (winner of the 2020 BET Project Crea8 writing competition).
When Beth kinda-sorta blackmailed into helping the daughter of the hotel's owner, she teams up with a local public attorney named Tony to help prove someone's innocence, which leads to even more cases on the North Atlantic island. Parker spoke with MovieWeb about the Audible Original and the difference between radio and television.
Murder in Bermuda
Parker feels like the perfect choice to play Beth Heller, considering her skill at balancing charm with acerbic wit, sometimes walking that tightrope between caustic sarcasm and downright hostility. We've seen her perfect that in the Showtime dramedy Weeds, but it's also on display in The West Wing, Red, and other titles. It's a fine line between witty cynic and general jerk, and the line is even finer in Murder in Bermuda, where Beth begins the Audible thriller like a wounded animal lashing out, attacks in every sentence.
"The way I saw her was, she's kind of real deep in self loathing you know, I think she's kind of given up on herself," said Parker of her character's disposition. "And so I think a lot of that arch bravado is just a shield really, because I don't think she feels particularly good about herself, and the choices that she's made. And what's nice about the show is that you get to follow not only the story, but her kind of reemerging self, that she's kind of turned her life around and taken an opportunity that she didn't really have to take — that she probably would have told you she didn't want." She continued:
But I think she can be a jerk, pretty much, but as with most jerks, usually they don't feel good about themselves. I feel like when I'm a jerk, it's usually because I feel bad about myself. That's just my kind of dimestore explanation for it anyway.
Parker Would Change it All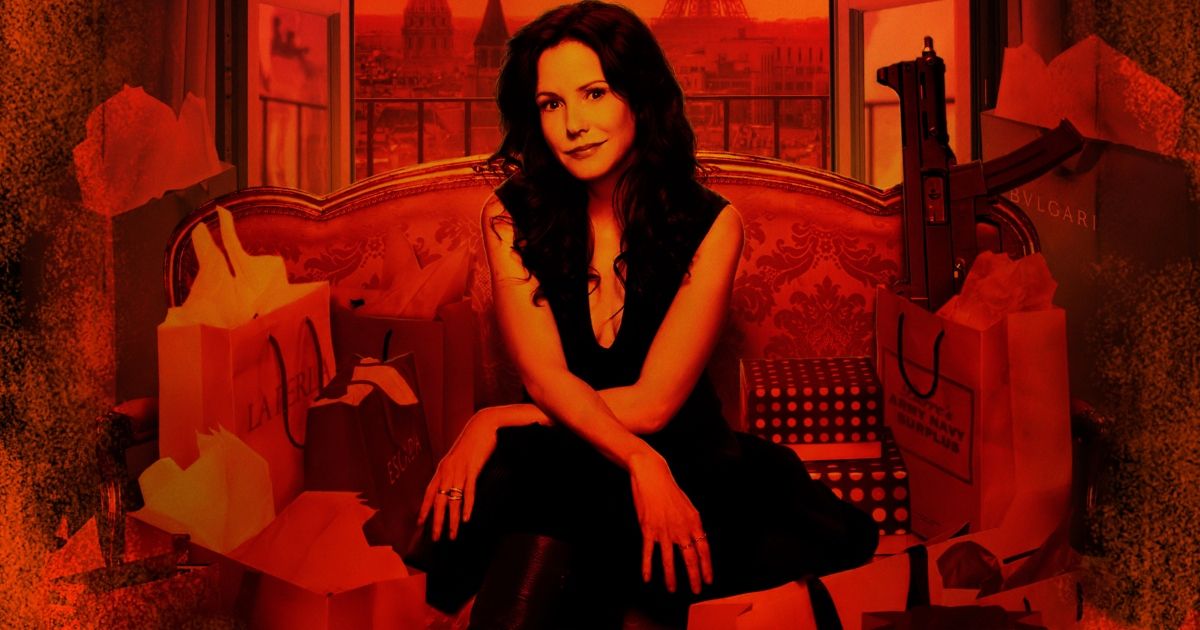 Interestingly, it's that aforementioned emotional arc of Beth (from "a jerk" mired in self-loathing to someone with a bit more compassion and responsibility) that has led Parker to reconsider her performance. Parker is beautifully honest when discussing the difference between radio, television, and theater and how she views her performance in something like Murder in Bermuda. As she said:
I would change everything I've ever done.
"I think what's interesting about doing these audiobooks sometimes, by the end of it when you have your character figured out, you can't go back and start again," explained Parker. "I think that's kind of the curse of the way that I work, but also kind of can be a pro. I do a lot of theater, and I've done multiple plays three times, two times, and every time I've been worried — what if I can't connect to what I connected to before? But I always, always discover that something just gets bigger and richer."
That's the complication — you learn more about the character the longer you embody them, the same way you learn more about anything the more you're involved with it. For Parker, good acting involves understanding a larger story and not just your own part in it:
"I think if you're not hyper-aware of the story, and where you fit into the story, [it's an issue], because basically the actor or the voice is a device to tell the story for the writer. I think staying connected to how you can serve the story is always key. Sometimes there's just a lot to think about, and you lose track of it. And then when you see it in its entirety — because especially with an audio series it gets completed in such a condensed period of time — so then you get to see, 'Oh, right. That's why that happened.'"
"So, yes, I would like to redo everything I've ever done," concluded Parker with a smile.
Doing Radio Versus Television and Film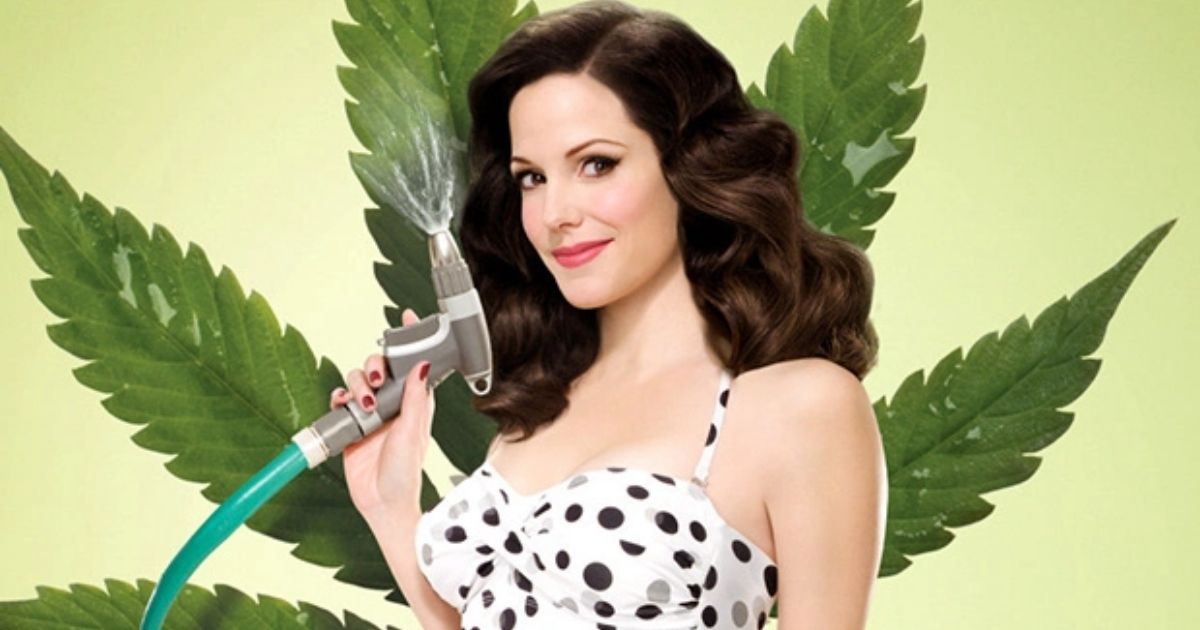 While podcasts have been booming for quite a while (even if the fervor has somewhat fizzled in recent years), old-fashioned radio never had a huge resurgence after video killed the radio star. Before the popularity of television, radio plays entertained people with immersive sound design, music, and multiple actors bringing to life various genres and styles.
Related: Exclusive: Mary-Louise Parker Talks Weeds Reboot and Why Poker Face Is the Best
The medium still has some popularity in the UK on the government radio stations, and a bit with National Public Radio in America, but nothing like podcasts. Audible, however, is trying to change that with an array of interesting originals, such as Alan Resnick's brilliant Reverse Transmission. Their Audible Thrillers from James Patterson are adding to the mix.
"It's just a different kind of exercise," said Parker of performing in radio rather than television or film. She wasn't even in the same room as her co-stars Ronald Peet and Kimberley Aria Peterson. "I was in a studio with the directors, a married couple, and they're just wonderful. They had a new baby, and so we talked about babies a lot, and Max [Pozdorovkin] is a big poetry fan. So we talked about poetry a lot, and Whitney [White], I just felt immediately there was no pretense with them. They were just really smart and humble and cool."
Ultimately, for me, it's always better to have someone to work off of. So I think that's why my voice gets tired doing it, because you're not constantly being re-energized by somebody else and what they're doing. So yeah, I would usually prefer to work off with other people, but I like podcasts. I listen to podcasts more than I watch TV.
"I also love Audible," continued Parker. "I did something for them that was called Strong Ending, and it was one of my favorite things I've ever done anywhere. It was about veterans and dealing with PTSD through stand-up comedy, and so they've always been really kind to me. And I used to write for Esquire, and Lisa Entelman, who is one of the big wigs at Audible, she was at Esquire when I used to write there, so when she asked me to do something, I'm always happy to say yes."
Mary Louise-Parker Recasts Herself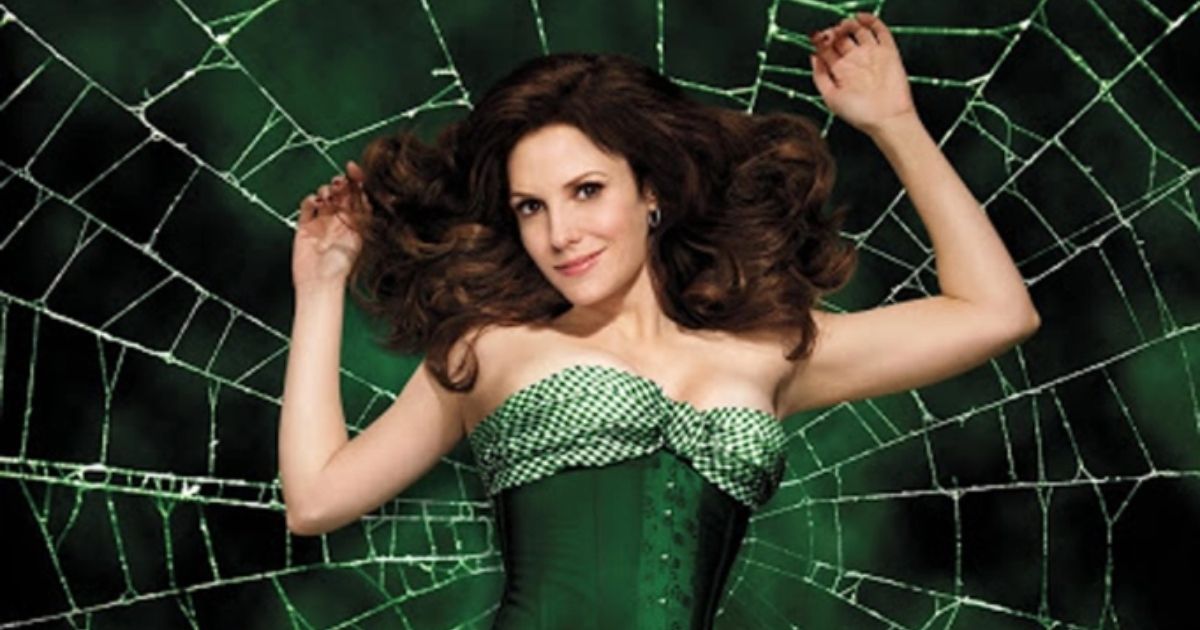 While Parker loves Audible and radio, she isn't confident that quality radio dramas like Murder in Bermuda will make a massive comeback anytime soon. "I don't know. People are really into TV. And now there's like 150 channels, right? So it's hard to say," said Parker. "It's just, I feel like Audible, they put a lot of thought into what they're trying to put out there, and there's a lot especially on television, that's just … I don't know, who came up with that?"
Related: Best Mary-Louise Parker Performances, Ranked
Murder in Bermuda feels uniquely audible, but it probably could translate into television rather well, sort of like the lower-stakes UK detective series like Inspector Morse or Midsomer Murders. Parker agrees, but in a surprising way.
I think it could. I think I'd probably recast my part if it was on TV. I often do that anyway. But yeah, I think it would play really well on TV. I'm not crazy about a lot of violence and death. I'm kind of like the worst when it comes to that.
"But I do love a mystery that kind of wraps itself up," continued Parker. "I love Poker Face. That's the one show I've seen, I guess, all year. My son and I watched it, and it's so great when you get into something. Like, I'm really hooked on this one podcast, whenever there's a new one I'm so excited. And I felt that way about Poker Face. And I don't feel that way often about TV, because I feel like it's probably one of those things where, I guess if you work in a restaurant it might make it hard to go out to eat. That's kind of how I feel about watching TV and movies."
Fortunately, Murder in Bermuda is a feast. You can check out the Audible Original here.