Spoiler Warning: MissingMissing is this year's standalone sequel to the 2018 film Searching, which was about a father trying to find his missing daughter. The film used the screen life format in something other than a horror movie, and it immediately put director Aneesh Chaganty on the Hollywood map. He proved he was capable of building an entire storyline on a medium that would have seemed impossible to tackle without a clever script.
In Missing, the format is again used to the max, and that's about the only thing in common with its so-called predecessor (no, there's more, but we'd rather you see it for yourself). The film tells the story of June, a girl who stays home while her mother goes on vacation to South America. The day June goes to the airport to pick up Grace and her boyfriend Kevin, no one shows up at the terminal. June goes back home and starts trying to contact her mom, but no one picks up the phone.
This is where the mystery starts, as Kevin is revealed to be a sketchy dude, but that's only the tip of the iceberg. The second act shows June going deep down a rabbit hole of deceit that her mother also seems to be part of. And in the third act? Well, let's find out.
What Happens at the End of Missing?
There's a mystery figure in the situation that has revealed Kevin to be a totally different man than who he said he was. At this point, Colombian police have already killed him as he tried to get away. June is left with more questions than answers about her own mother who's definitely hiding something. As she raids her computer trying to find clues, June finds that Kevin had access to a camera system that's still active. When the girl finally enters the system she realizes the camera is pointing at an empty room that has a familiar wallpaper. She has seen this room before.
She finally knows where to look. She opens a video her mom had prepared for her. One that featured James, her father who passed away. This room that the camera is showing is the same room where she played with her dad many years ago.
Related: Missing: 10 Reasons You Need to Watch This Thriller
Then someone calls June. Jimmy, the church guy. When she answers, he tells her to lock up all the doors. June looks terrified. Jimmy's actually at her front door. He came to make sure she was safe. As she warns him that she will call the police, Jimmy removes the hood. Standing at her front door, is James, June's dad.
He tells her he will explain everything. June is heartbroken and scared. Her dad is still alive. That means her mother was truly hiding something. James says Grace's real name is Sarah, and it appears that she was the one responsible for taking June away from her father. In the audience, we're still in shock. James keeps talking, but June still doesn't buy his story. In a cool "camera move," we realize James has been an accomplice to Kevin's acts. Then the phone rings amidst the doubt. June looks at the computer to see it's her best friend calling. Just when she realizes Veena may be her only hope, and starts running, the real side of James shows up. He snatches her away violently.
A Mother and Daughter Reunion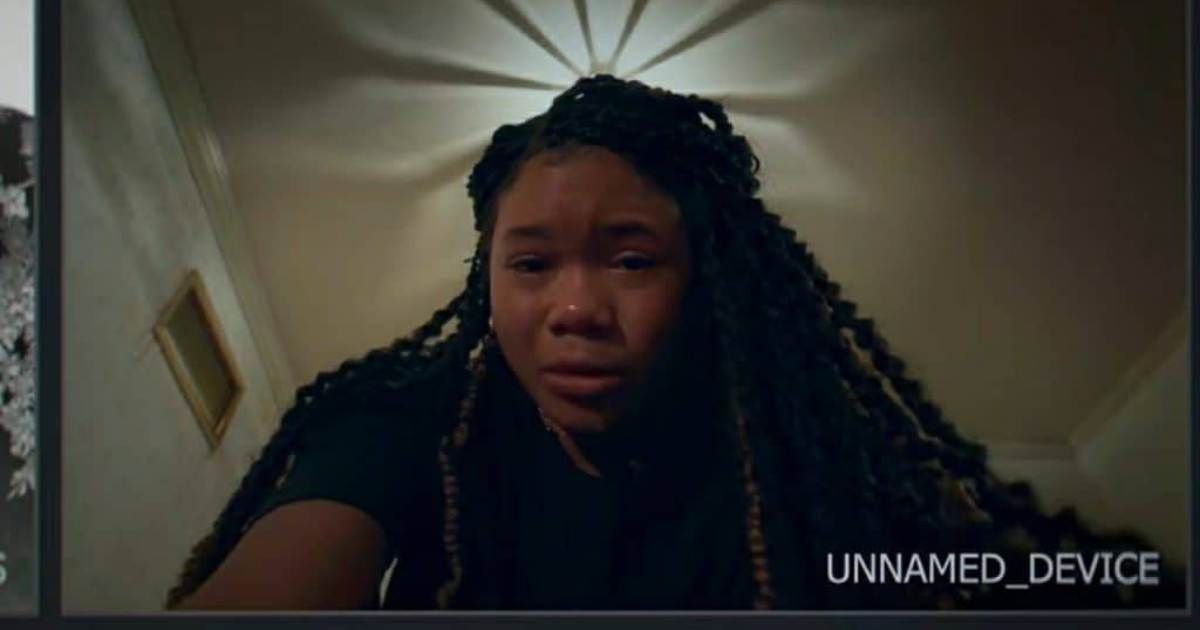 As James takes June to an undisclosed location. The film shows a supercut of what Sarah went through in the past. He's a violent drug addict that was obsessed with Sarah and June. She reported the abuse but it wasn't enough. She came up with a plan to escape with her daughter, recording everything in the process, and creating evidence that James Walker was a monster. The footage also shows how Sarah created someone who wasn't real for her daughter to remember.
Seconds after, James arrives home and ties up June in the room with the wallpaper. The cameras were a security system in his own place, where it's also revealed he's keeping Sarah hostage. As Sarah uses an opportunity to attack him, she runs and looks for June in the house. Mother and daughter reunite, and quickly they start planning how to survive the wrath of the monster. Sarah looks out the window and sees James is coming. June, as clever as she's shown to be, realizes she may have left open the link to the camera pointing at them in her own computer. Yes, exactly. She has a plan.
Related: The 10 Most Underrated Thrillers from the 2010s
She doesn't have her phone. But her smartwatch is still working. She's unable to make a call, but she can use WhatsApp to contact Javi. In the most stressful moment in the film, June asks Javi to go to the first post of her Instagram profile. There he'll be able to see the address of the house she's in and call the police. But suddenly, no bars. James arrives and shoots Sarah in the stomach. As he attempts to tie June up again, Sarah appears from the back and stabs James in the neck with a piece of glass. During his dying breath, he manages to lock them up again. Sarah is dying and June decides to kneel by her mom during her last moments and apologizes for everything a teenage girl should. Including making fun of her mom for using Siri for absolutely everything.
Wait, Siri. In one clever last move, June uses the camera to contact Siri, who lies not-so-dormant on her phone that's still on her desk back at home.
Does Missing Have a Happy Ending?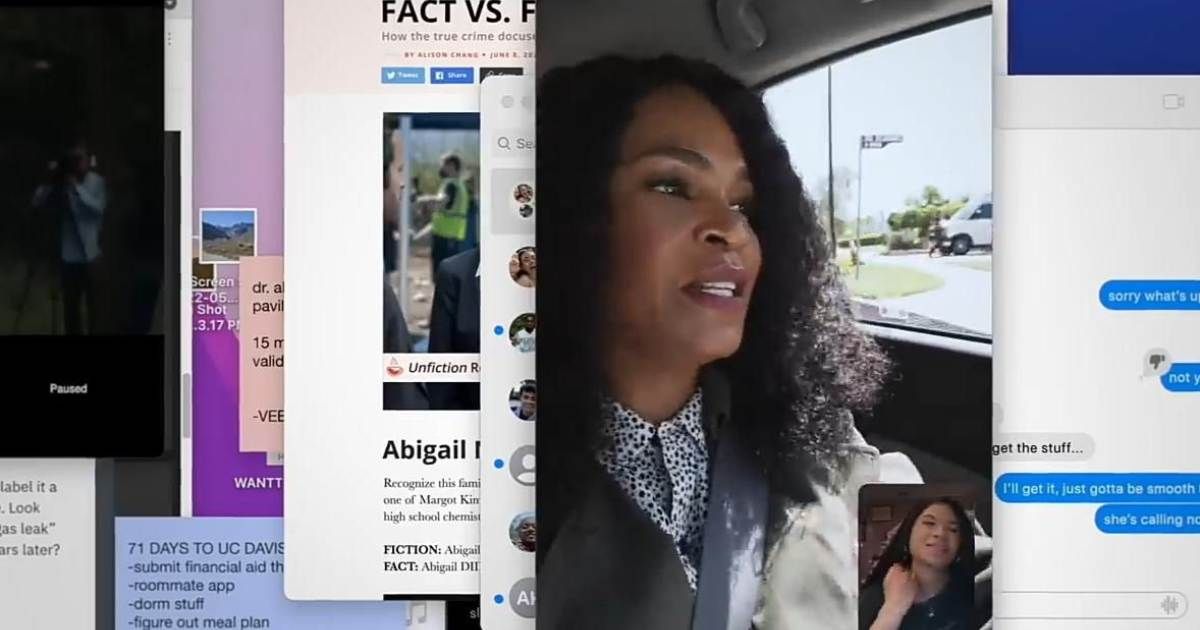 Most definitely. Missing has a very happy ending in which Sarah and June make it back alive after going through hell in the form of James coming back from the past to harm them somehow. June's attitude is much more mature, and her connection with her mother seems to be more solid than ever. Even Javi makes a passive appearance in the end when Sarah reveals he has sent her a friend request.
We couldn't be happier for the three of them, and it's a great ending to a film that never releases you from its tense grasp.
You can stream Missing on Netflix.