Watching romantic comedies are a way to many people's hearts — there's just something about these films that gives you a sense of comfort and familiarity, like a warm hug. Before the "rebirth" of rom-coms over the past few years, there were a couple of films that established the standard for this beloved genre, and there were actors who were rom-com royalty, one of which is Tom Hanks.
This Oscar-winning actor has numerous impressive projects under his belt, many of which were met with much praise. For instance, there's Forrest Gump (1994) and Saving Private Ryan (1998), both received a lot of positive recognition from critics and the general public. But besides these films that are more on the serious side, Hanks has also dabbled in lighthearted projects, especially in the rom-com world. In fact, he starred in a fair share of these types of films — and in a few of them, he has Meg Ryan as his on-screen partner who basically dominated the genre at one point. They worked on Sleepless in Seattle (1993) and You've Got Mail (1998), just two of the most notable rom-com films out there. But before these, there was the rom-com, When Harry Met Sally… (1989) which is arguably the one film that defined this incredible genre. This film stars Ryan opposite Billy Crystal, not Hanks. However, not a lot of people might know, but Hanks was originally in the running to play Harry, and the story of why he turned this role down is actually quite interesting.
RELATED: Tom Hanks and Meg Ryan's First Rom-Com Together Is Also Their Best
So, Why Did Tom Hanks Turn Down the Role of Harry?
For a quick recap When Harry Met Sally… is a rollercoaster of a love story, 12 years in the making. It follows the chaotic lives of Sally (Ryan) and Harry who met after graduating from college and went on to become close friends later down the road. They tell each other everything, from heartbreaks to other life happenings, minor or major. However, after spending a night together, their dynamic changes, and they're trying to figure out if their friendship can be something more.
According to Bruce Haring for Deadline, Hanks turning down the role of Harry actually has a simple explanation — and it was explained by his wife, Rita Wilson. In the podcast Table for Two hosted by Bruce Bozzi, Wilson shares that the reason why Hanks did not accept that role is simply that around the time of When Harry Met Sally…, he was going through a divorce with his then-wife, Samantha Lewes. Wilson says that Hanks was "happy not to be married" and could not really understand that "a person going through a divorce would have anything other than just like, 'I'm so happy'." And, well, the reason is understandable. Harry — played by Crystal — is this interesting, very chatty guy who is more or less a romantic at heart, although he does have a bit of an ego at most times. And it's understandable that Hanks, who is basically single at that point, did not really connect or resonate with this character.
Tom Hanks Actually Made the Right Decision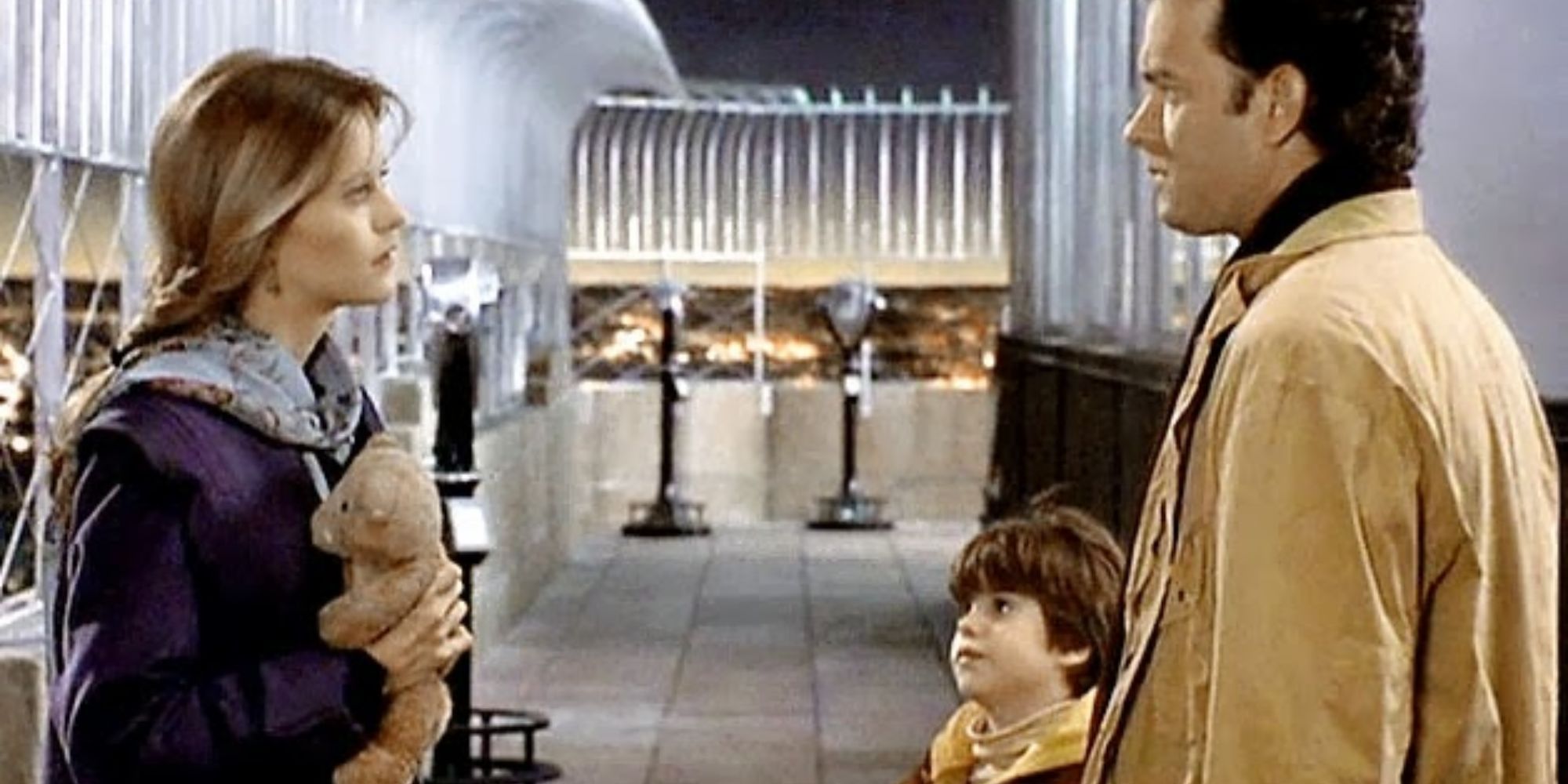 After Hanks turned down the role of Harry, it went to Crystal, who received acclaim for how he played the beloved character. Many years later, it's just hard to picture Hanks as Harry because Crystal did such a great job in bringing this character to life. Crystal captured Harry perfectly — annoying, awfully stubborn, and incredibly chatty, yet cares deeply. There's just that certain spark that only he exudes, making him the perfect Harry, and no one would ever compare. Really, it's difficult to imagine someone else playing this iconic character who has been with us for a few decades now.
Besides, after Hanks turned down this role, he went on to do other rom-com projects that are also as beloved. He has created an even more successful career, so we can safely assume that not starring in When Harry Met Sally… was not the end of the world for him. There are probably just times when you don't want to be in one thing because you are simply not up for it, or you don't feel like it would connect with you, and that's totally fine. And we can safely say that everything turned out well for the people involved here.