90 Day Fiancé's Big Ed Brown and Liz Woods are posting about each other once again, but thankfully, it's all positive. The couple's last television appearance was so loaded with drama that it effectively postponed their engagement and left serious questions about whether or not they'd remain a couple in the future. It looks like Big Ed and Liz are indeed still together, and Liz is giving her beau props for helping put on a successful Wednesday-themed party for her daughter. 
Liz Woods celebrated her daughter Ryleigh's birthday recently, and like many others with access to a Netflix subscription these days, Ryleigh is an apparent fan of Jenna Ortega's Wednesday. Liz shared a photo on Instagram Stories of Big Ed amongst a bunch of children and a table adorned with black balloons and decor, and thanked him for his efforts: 
The balloons and bats are mandatory, but this birthday design really went above and beyond in paying homage to Wednesday in one key way. As fans may recognize, The centerpiece of the design is the window in Wednesday's dorm room, and the left side is painted multicolored just like what Enid did for her half of the room. That's the kind of special touch that really set the craft table off, though I'm admittedly unsure if Ed is responsible for any of that. 
It does appear, however, that Ed made the extra effort to make Ryleigh's day special, as a later photo showed the two of them next to a Wednesday-themed cupcake tower. It seems like a good time was had by all, which feels like a given when you're having a goth party dedicated to one of the coolest characters in pop culture: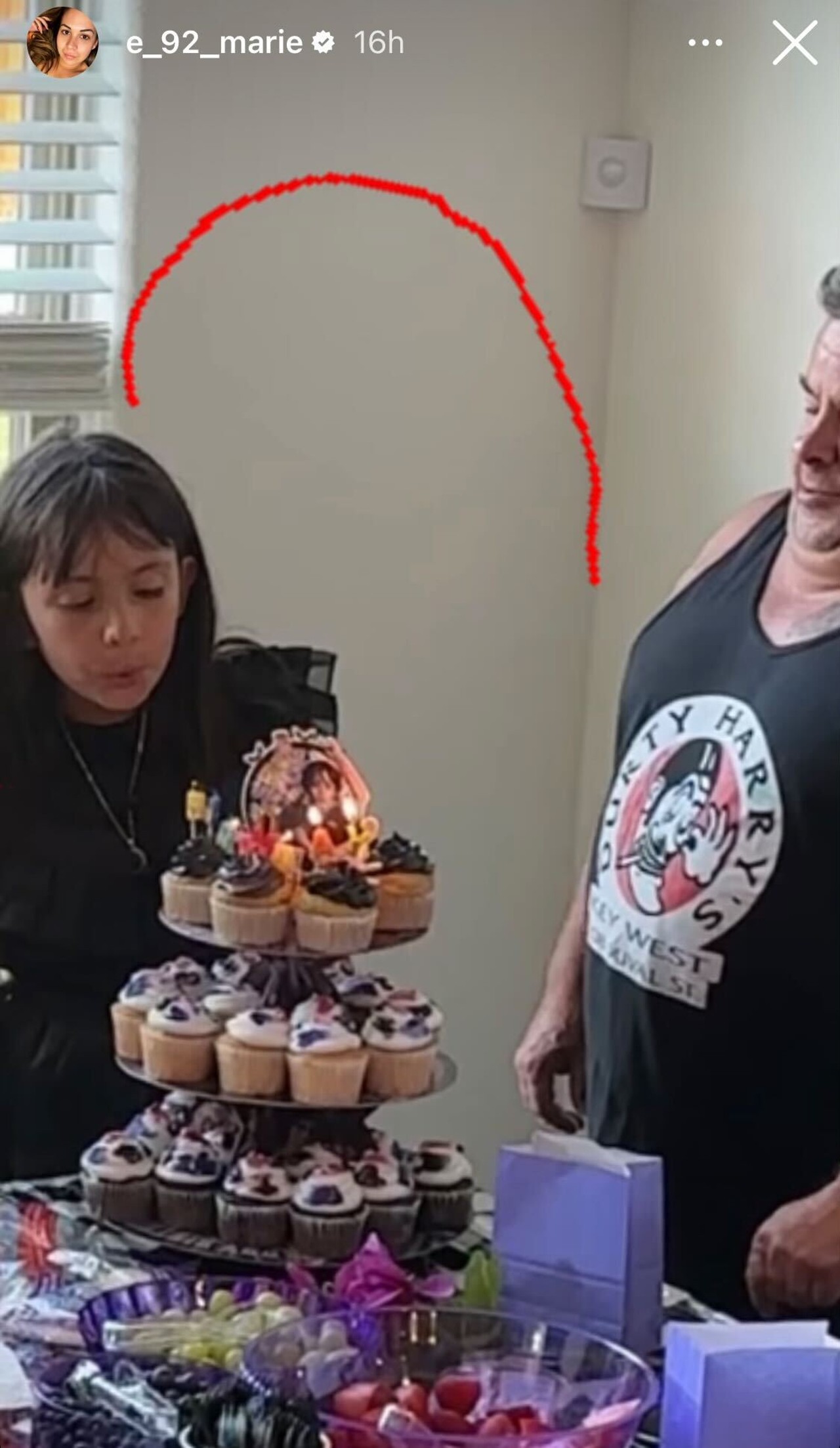 It's good to see positive news about Big Ed and Liz, and one would imagine this birthday party would indicate their relationship is back on track. As for when they'll return to television, that's still up in the air. The two Americans, obviously, aren't a part of the upcoming cast of 90 Day Fiancé: The Other Way or the current cast of Before The 90 Days. 
We do know that Liz and Big Ed were part of a group of 90 Day Fiancé cast members who filmed at a resort in Florida earlier this year. Based on the couples that attended, there is speculation that this yet-to-be-aired project was some sort of couples therapy. If that's the case, it looks like it worked pretty well for Liz and Ed, and that they may actually be on the road to marriage once again. 
Of course, there is a camp of 90 Day Fiancé cast members who will speculate things were never that bad between Ed and Liz. Viewers noted some odd continuity errors in their big fight their last season, and a couple allegedly involved in the drama that led to the big fight at Ed and Liz's engagement party claimed nothing that was said in the episode happened. It does raise some interesting questions about the validity of the drama in Ed and Liz's relationship, though if I personally were to find out the worst parts of their relationships were staged, I'd be more relieved than disappointed. 
While Big Ed Brown and Liz Woods aren't currently on TLC, those with a Max subscription can revisit the bulk of their 90 Day Fiancé journey. I'm sure we'll see them again soon enough, but if they can have more happy birthday parties in place of dramatic showdowns on-camera, maybe they can stand to be away from television a little longer.