Sarah Hyland skyrocketed to stardom when she starred as the vain-yet-lovable Haley Dunphy in the smash hit ABC sitcom Modern Family. The acclaimed series ran for 11 beloved seasons from 2009 to 2020 and featured the additional talents of actors like Ed O'Neil, Sofía Vergara, and Ty Burrell, becoming a massive ratings success while winning numerous accolades including 22 Primetime Emmys, a Peabody Award, and a Golden Globe.
Outside of her time on the fan-favorite show, Hyland has appeared in an array of memorable TV and film projects including the rom-coms My Fake Boyfriend and The Wedding Year, and most recently starred in the Adam DeVine-led comedy series Pitch Perfect: Bumper in Berlin. Let's check out some of Sarah Hyland's best performances in her career so far.
10
Struck by Lightning
Sarah Hyland appeared alongside Glee star Chris Colfer in the 2012 coming-of-age dramedy Struck by Lightning. The film chronicles the final months of high school senior Carson Phillips' life after he is killed by a lightning strike, with the compelling film delving into his impact and actions towards his fellow classmates. The lead-up to Carson's tragic demise features the extremely-ambitious aspiring writer as he goes to great lengths to ensure he makes it out of his hometown and gets into his dream college, blackmailing his fellow students like cheerleader Claire (Hyland) into helping him. The dramedy was written by Colfer and premiered at the Tribeca Film Festival where it garnered mixed reviews from critics.
9
Lipstick Jungle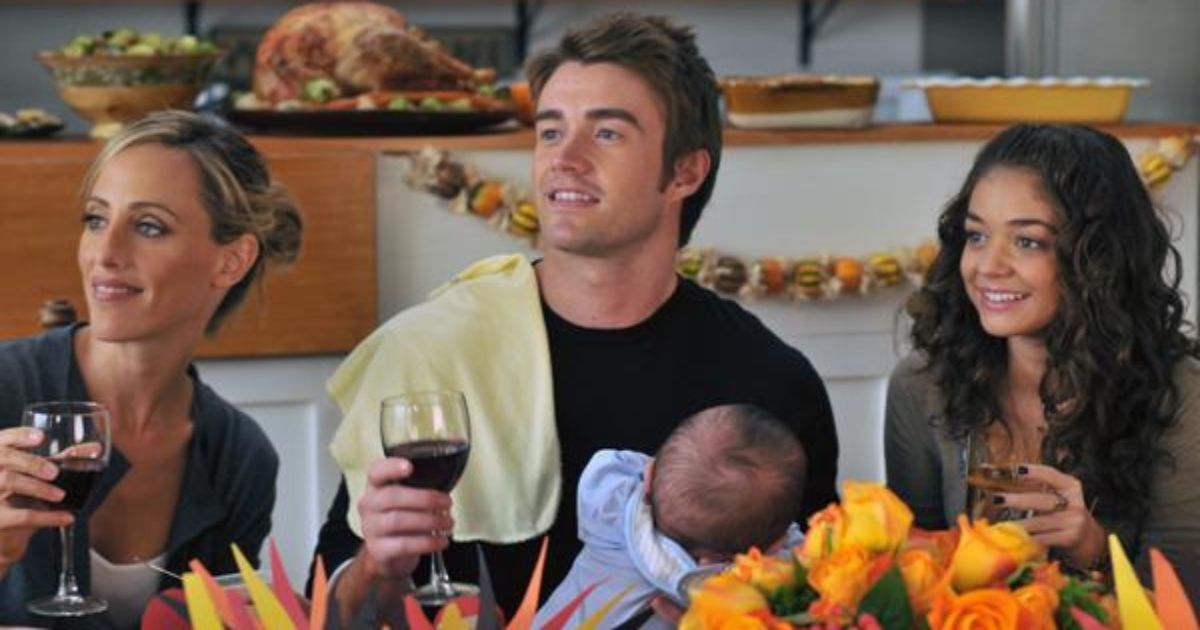 In the short-lived 2008 comedy-drama series Lipstick Jungle, Brooke Shields, Kim Raver, and Lindsay Price portray three best friends living in New York City as they encourage and support one another both personally and professionally while trying to succeed in their respective fields. Independent film producer Wendy Healy (Shields) juggles a demanding job and being a present wife and mother to her husband Shane and teenage daughter Maddie (Hyland), but finds herself overwhelmed with the many everyday demands she faces. Though the cast's charming performances and their endearing camaraderie earned positive praise, Lipstick Jungle failed to bring in big ratings and was canceled after just two seasons.
8
Bonnie & Clyde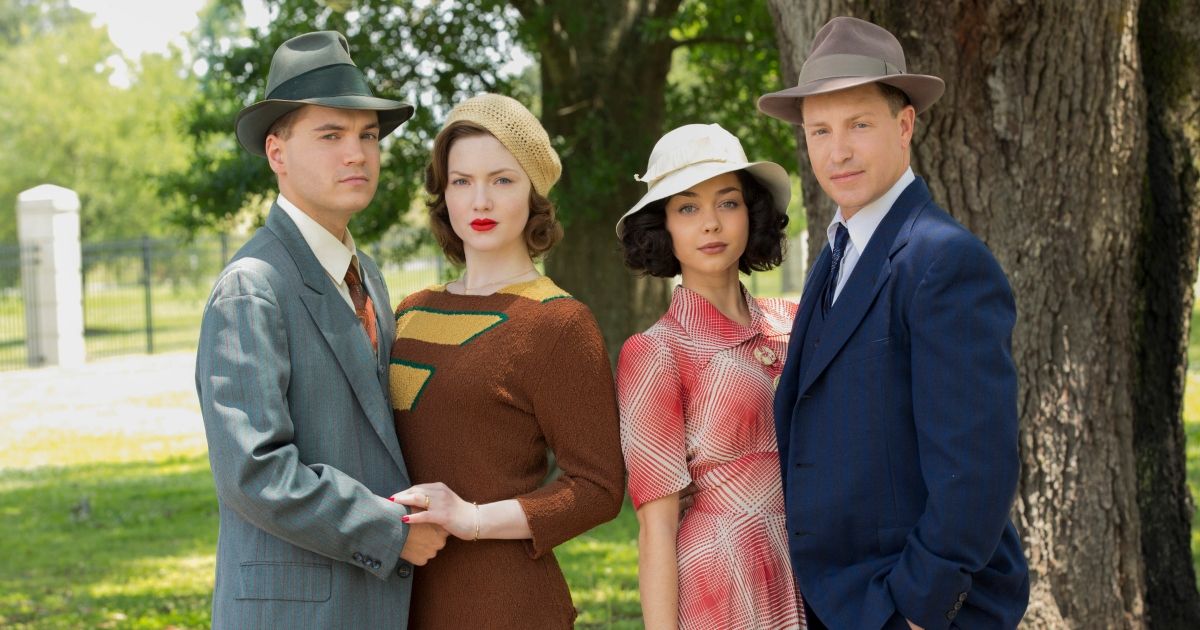 In the 2013 revisionist miniseries Bonnie & Clyde, Holliday Grainger and Emile Hirsch star as the notorious Great Depression outlaw couple who robbed banks with the Barrow Gang in the early 1930s who were ultimately gunned down in 1934 after being ambushed by police. The two-part thrilling show details the blossoming romance between the criminal couple as they set out on one of America's most shocking and infamous crime sprees, with Clyde's brother Buck (Lane Garrison) and his wife Blanche (Hyland) joining in on the lawlessness as members of the dangerous gang.
Related: Most Realistically Skillfull Movie Criminals of All Time, Ranked
Bonnie & Clyde attracted 9.8 million viewers for its opening episode, becoming one of A&E's highest-streamed projects, but was criticized for its many historical inaccuracies. Nonetheless, the miniseries earned numerous accolades including four Primetime Emmy Awards and two Critics Choice Television Award nods.
7
The Wedding Year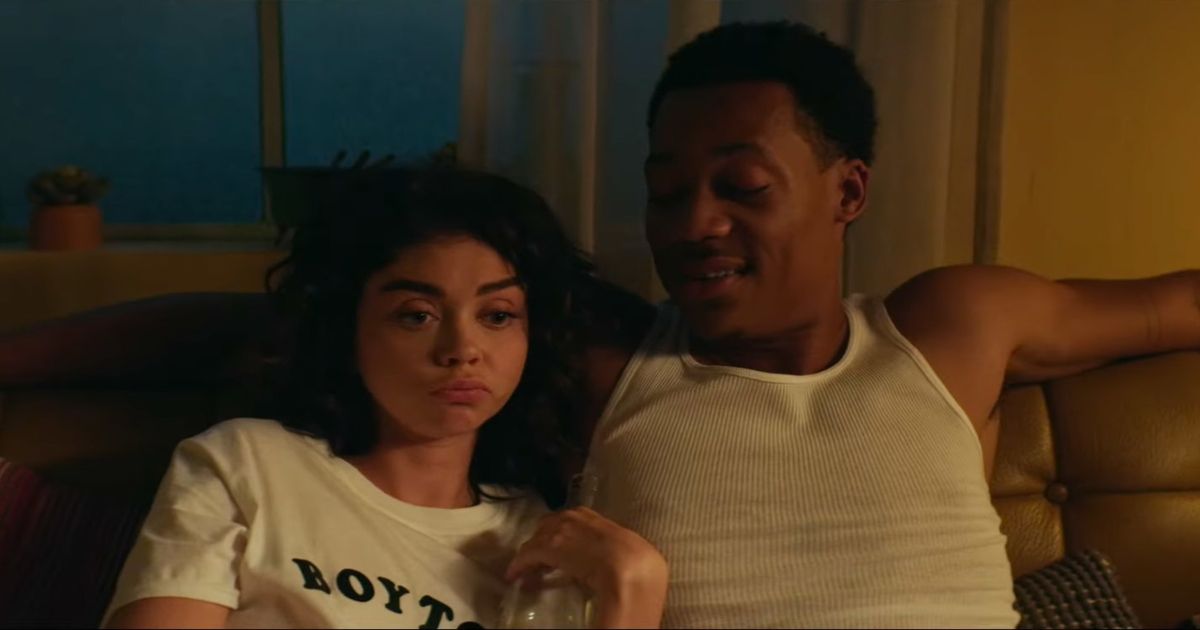 Hyland shared the screen with Abbott Elementary favorite Tyler James Williams in the 2019 romantic comedy The Wedding Year, in which the talented actress appears as brilliant Los Angeles photographer Mara Baylor who struggles with commitment issues while in a loving relationship with her boyfriend Jake. As Mara faces uncertainty and anxiety over whether or not she is ready to settle down with her fully devoted partner, the young couple attend seven weddings throughout the year and are forced to face their own future. While many critics felt that the storyline was a bit generic, the winning chemistry between Hyland and Williams was singled out, as was the rom-com's endearing and playful humor
6
Geek Charming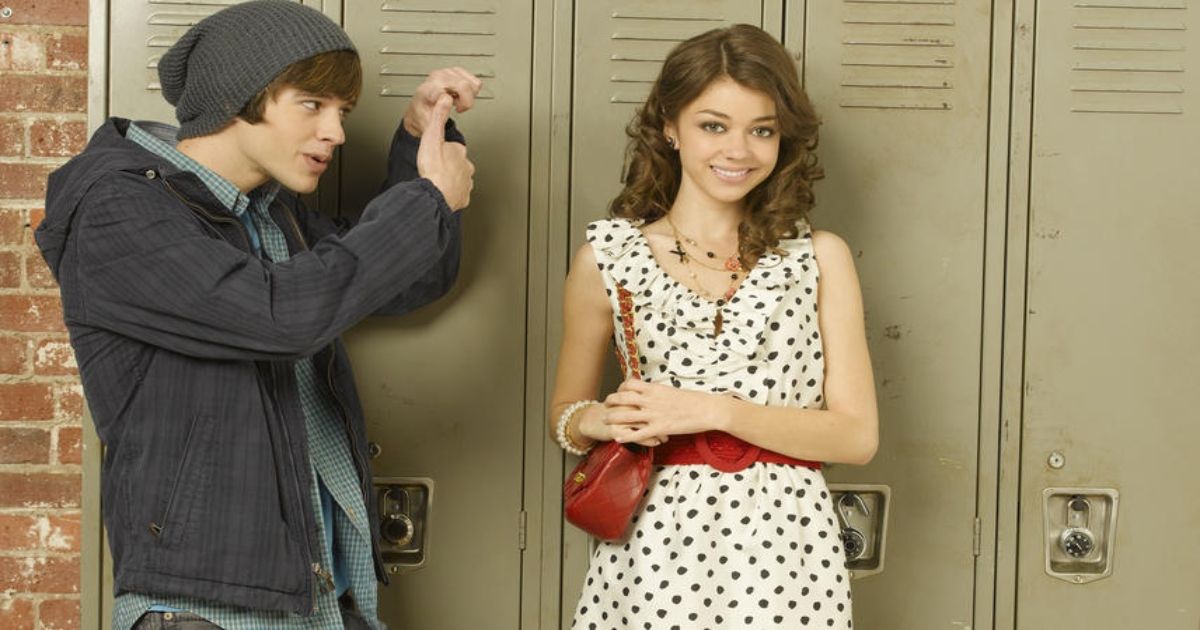 The 2011 Disney Channel Original Movie Geek Charming features Sarah Hyland as reformed dork-turned-high school It girl Dylan Schoenfield as her life is documented by aspiring filmmaker Josh Rosen (Matt Prokop), who sets out to make a movie about the concept of popularity among adolescents while helping her work towards her goal of becoming the school's Blossom Queen. Naturally, sparks fly between the seemingly mismatched pair and their joint project makes them both reevaluate their decisions and attitudes as they begin to fall in love.
The sweet Disney flick was watched by 4.9 million viewers and led to a highly-publicized relationship between the two leads in real life, which took a devastating turn when Hyland obtained a permanent restraining order against Prokop in 2014 for domestic violence.
5
Pitch Perfect: Bumper in Berlin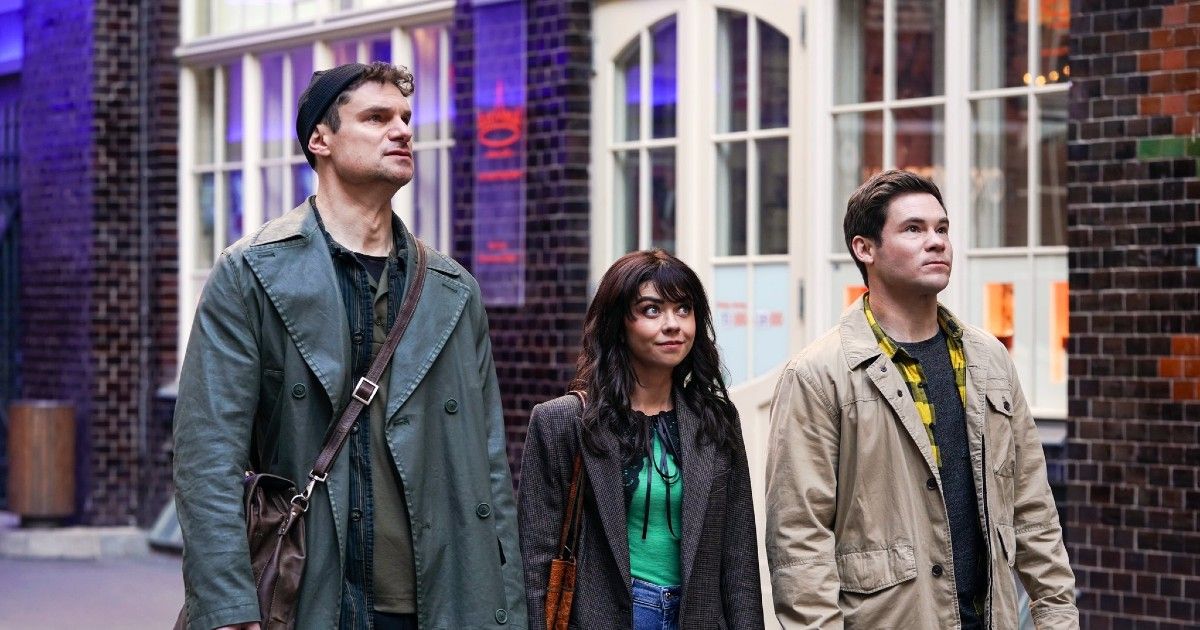 Hyland reunited with her former Modern Family flame Adam DeVine in the comedy series Pitch Perfect: Bumper in Berlin, a spin-off of the massively popular musical franchise that follows the funnyman's character Bumper Allen as the a cappella enthusiast who moves to Germany after one of his songs becomes a massive hit in the country's capital city. As Bumper attempts to resurrect his waning music career, he works closely with his manager Pieter and his upbeat and unique assistant Heidi (Hyland), who also has secret aspirations of becoming a successful performer herself.
Related: Why Pitch Perfect is The Best College Series
Though Bumper in Berlin garnered a mixed-bag response from critics, audiences thoroughly enjoyed the spin-off and were impressed by the show's amusing plot, quirky humor, and lively performances by its ensemble cast; fans also couldn't get enough of Hyland and DeVine once against playing love interests, and a second season has already been announced.
4
Annie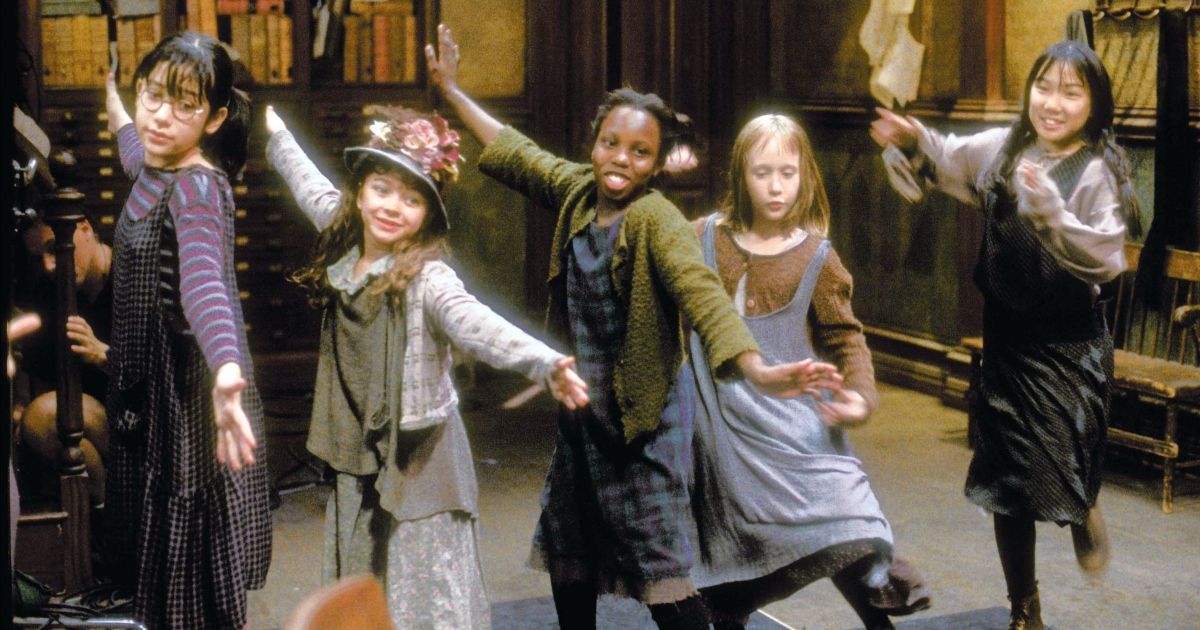 Adapted from the beloved Broadway musical of the same name, the 1999 made-for-TV production of Annie featured Alicia Morton taking on the role of the optimistic and spunky red-headed orphan whose life is completely transformed when she is taken in by billionaire tycoon Oliver Warbucks (Victor Garber), much to the chagrin of the cruel orphanage owner Miss Hannigan (Kathy Bates). Hyland appears as one of Annie's orphan friends Molly, who alongside their mutual pal Tessie gets adopted by the Warbucks and the kind-hearted Grace Farrell (Audra McDonald).
Annie was a smash hit for ABC, with an estimated 26.3 million viewers tuning in to see the talented cast break out in song and perform classic tunes like It's the Hard Knock Life and Tomorrow. It became the second most-watched original Disney movie to air on ABC ever (behind 1997's Cinderella) and went on to win a Peabody Award and two Primetime Emmys.
3
My Fake Boyfriend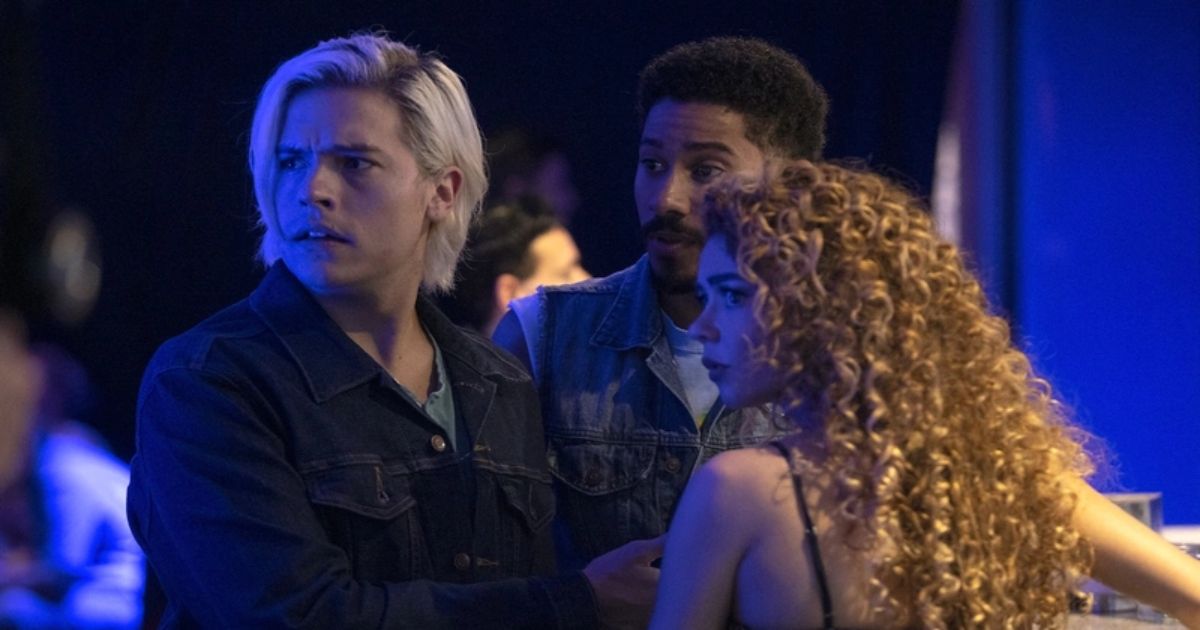 In the 2022 romantic comedy My Fake Boyfriend, the unlucky-at-love Andrew (Keiynan Lonsdale) struggles to stay away from his toxic ex-boyfriend and his two eccentric but well-intentioned friends Jake and Kelly (Dylan Sprouse and Sarah Hyland, respectively) create a fake boyfriend for Andrew in hopes of keeping his negative ex at bay. Things get complicated when his perfect bogus boyfriend becomes an internet sensation and gets in the way of his blossoming romance with his real-life potential dream man Rafi (Samer Salem).
Both audiences and critics alike enjoyed the endearing and delightfully goofy flick, with Everything's Interesting lauding the progressiveness and inclusivity of the movie. "Gay people deserve cheesy rom-coms, too. It's very rare that we see films like this, ones with recognizable stars, raunchy humor, and eye candy to spare; it's even more rare that both romantic leads are men of color."
2
XOXO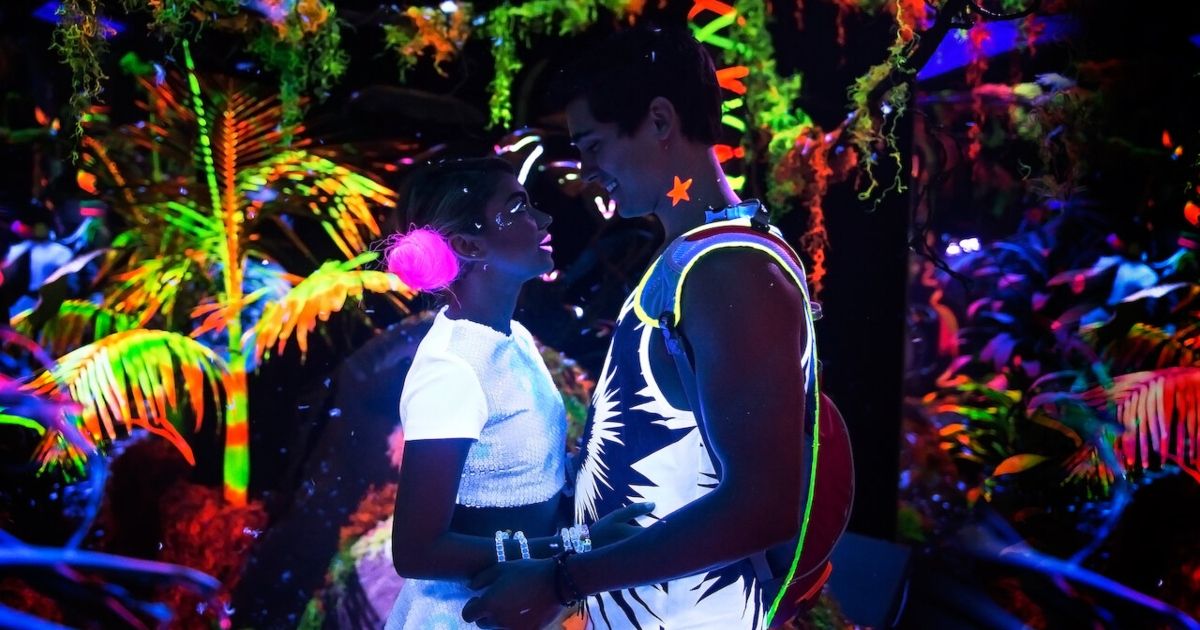 Chronicling the wild and frenzied night of six complete strangers who cross paths during an exciting music festival, the 2016 drama XOXO depicts the efforts of the diverse group to make it to the massive electronic celebration which ends up impacting their lives in more ways than one. Hyland stars as music manager hopeful Krystal, who has big dreams of establishing a career in the music industry and breaking away from an unfulfilling job at her father's successful restaurant.
With the additional talents of Graham Phillips, Hayley Kiyoko, and Chris D'Elia, the compelling and bold film provides a light-hearted look at the rave world while serving up stunning visuals and a thrilling soundtrack; Hyland showcases her range as an actress in the film, and it showcases her endearing charisma and appealing on-screen presence.
1
Modern Family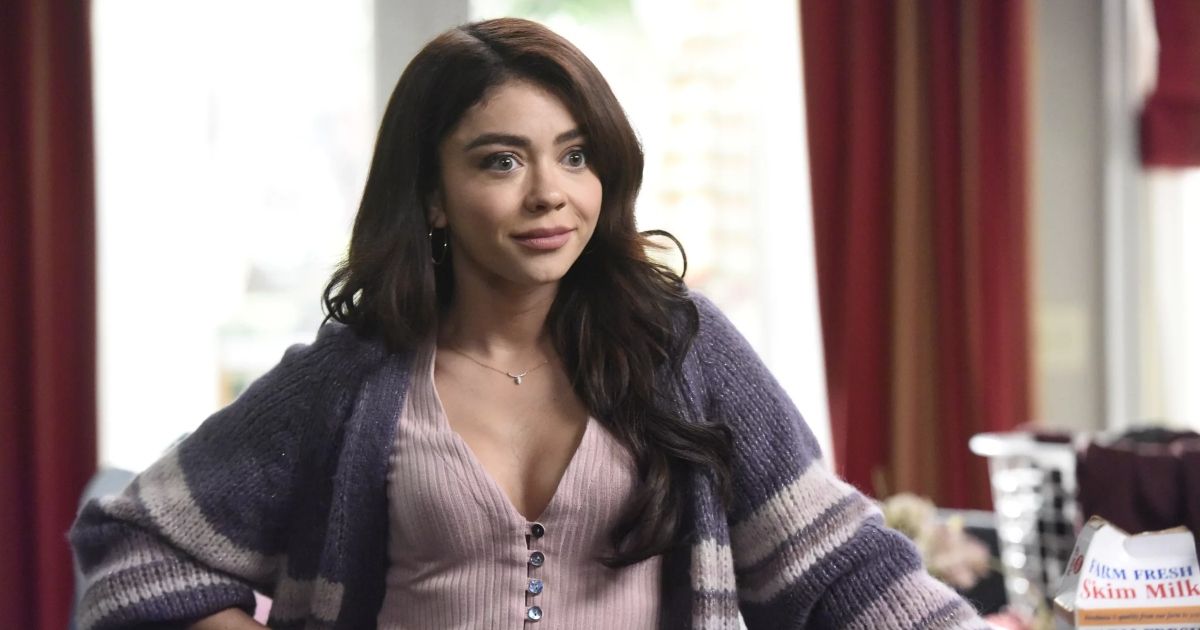 Hands down Sarah Hyland's most memorable and celebrated performance was as Haley Dunphy in the long-running comedy comfort show Modern Family, following the lives of three interconnected but very different families as they experience the many ups and downs that come with raising children and juggling both careers and personal lives. Hyland was amazing as the vain and often ditzy eldest Dunphy child Haley, who along with her bookworm younger sister Alex and rambunctious brother Luke frequently cause side-splitting chaos for parents Phil and Claire.
The fan-favorite series ran for 11 seasons from 2009 to 2010, and throughout the production of the sitcom the actress struggled with kidney dysplasia that often caused her to be bedridden and left her physically weakened; Hyland has since said she doesn't remember filming some episodes and scenes due to her immense exhaustion. She went on to win four Screen Actors Guild Awards alongside her Modern Family costars and the series remains a popular critical and commercial television triumph.