HBO's Succession will begin its fourth and final season shortly, bringing fans back into the wealthy and toxic world of the chaotic Roy family. Like Succession, many other shows depict the 1% with admirable accuracy, quickly becoming critical and fan favorites.
Some series take a darkly comical approach, while others choose a straightforward depiction of what it's like to have that much money; a few shows opt for the other route, portraying what audiences think having that wealth is like. Whatever they decide, these shows remain brilliant examples of this particular genre, as evidenced by their high ratings in the review aggregator Rotten Tomatoes.
Updated on June 29, 2023, by David Caballero:
Succession recently ended its four-season run with a devastating finale that left fans with a bittersweet taste. However, it also reminded them how great it is to watch compelling and addictive narratives about obscenely wealthy people doing questionable things. Luckily, a new season of The Righteous Gemstones is currently airing, giving audiences a look into how the 1% lives.
13
'Revenge' (2011 – 2015)
Rotten Tomatoes Score: 69%
Emily VanCamp and Madeleine Stowe starred in the ABC drama Revenge. The show focused on Emily Thorne, a young woman pursuing revenge against the family that framed her father for murder and ruined her life. Through cunning and ruthlessness, Emily disturbs the life of the people of the Hamptons, earning a mortal enemy in the equally formidable Victoria Grayson.
Revenge had four seasons of silly and over-the-top drama. However, the show was at its best when VanCamp and Stowe were locking horns, creating one of the best and most addictive rivalries in any modern show. Featuring gorgeous vistas, grand homes, and lavish parties in almost every episode, Revenge is a great depiction of the 1%.
12
'Bel Air' (2022 – )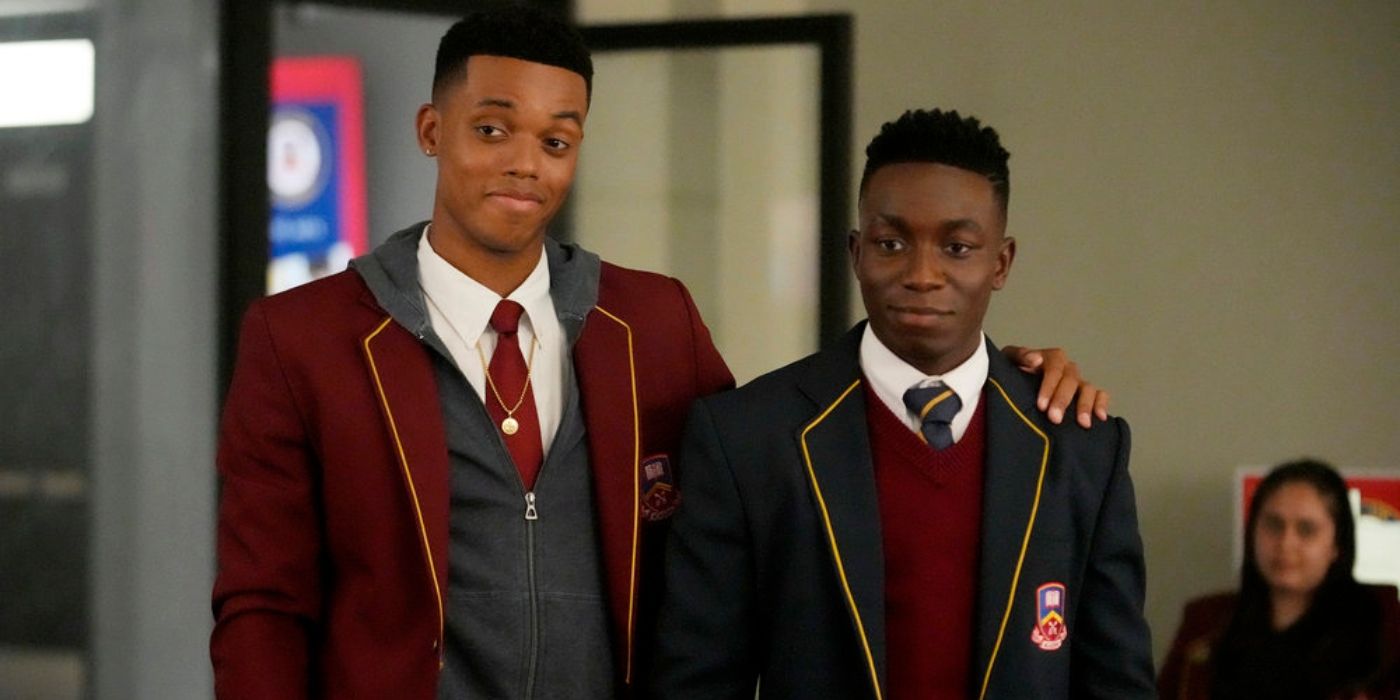 Rotten Tomatoes Score: 77%
Will Smith's beloved '90s sitcom received a gritty remake with Peacock's Bel-Air. The show follows the same premise – a teenager from Philadelphia sent to live with his wealthy parents in the exclusive and elitist Bel-Air neighborhood.
While the original sitcom took a lighthearted approach, the reimagined version opts for a more realistic portrayal of race dynamics and culture shock. Bel-Air is a great and often insightful portrayal of racial tensions and wealth, with stunning visuals and production values reinforcing its weighty themes.
11
'The Gilded Age' (2022 – )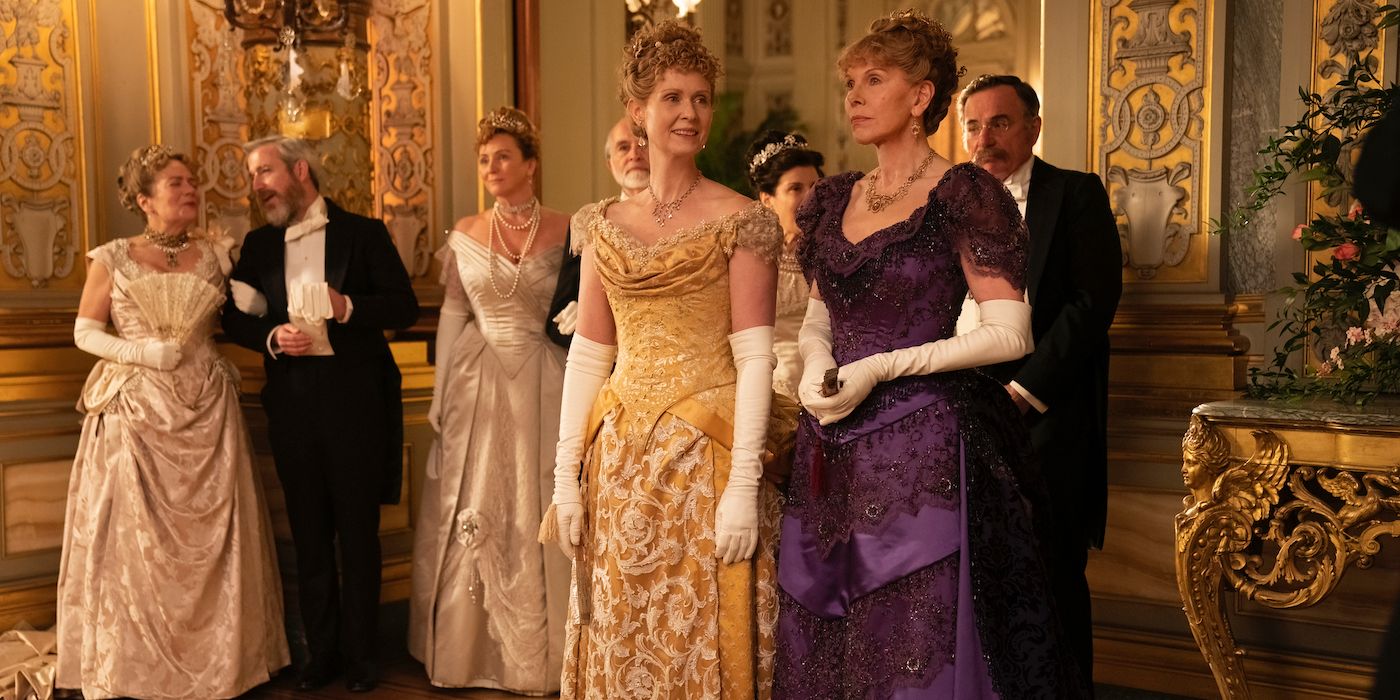 Rotten Tomatoes Score: 79%
Julian Fellowes created the HBO historical drama The Gilded Age. Starring a massive ensemble led by Carrie Coon, Cynthia Nixon, and Christine Baranski, the show follows several characters living in New York City during the late 19th century. Like Fellowes' other series, The Gilded Age features an upstairs/downstairs narrative.
The Gilded Age received praise for its rich production values, seamlessly recreating late 19th-century New York with stunning detail. The narrative offers a dramatic but endlessly entertaining look at the lives of these wealthy characters, adding a historical spin to the traditional formula of shows about rich people.
10
'Gossip Girl' (2007 – 2012)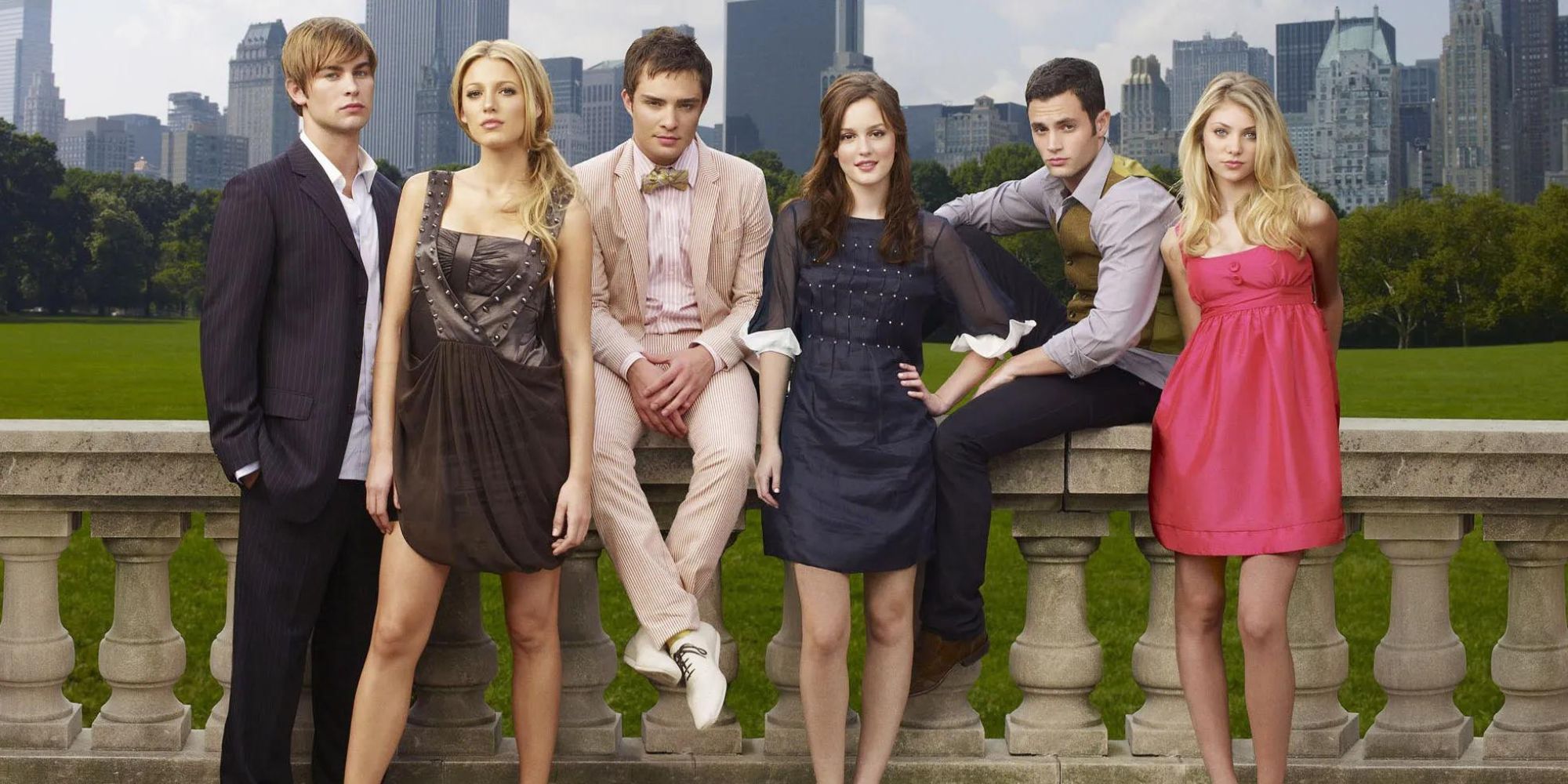 Rotten Tomatoes Score: 84%
Blake Lively and Leighton Meester starred in arguably the greatest teen show of the noughties. Gossip Girl followed the romantic and personal drama of a chaotic group of wealthy teenagers-turned-young-adults living in Manhattan's Upper East Side.
Contrary to what many might believe, the original Gossip Girl has a surprisingly high RT score. The show was appreciated for what it was — a guilty pleasure with over-the-top drama featuring absurdly beautiful people wearing stunning gowns and designer clothes. It might've not been realistic, but Gossip Girl was escapism in its purest form.
9
'Empire' (2015 – 2020)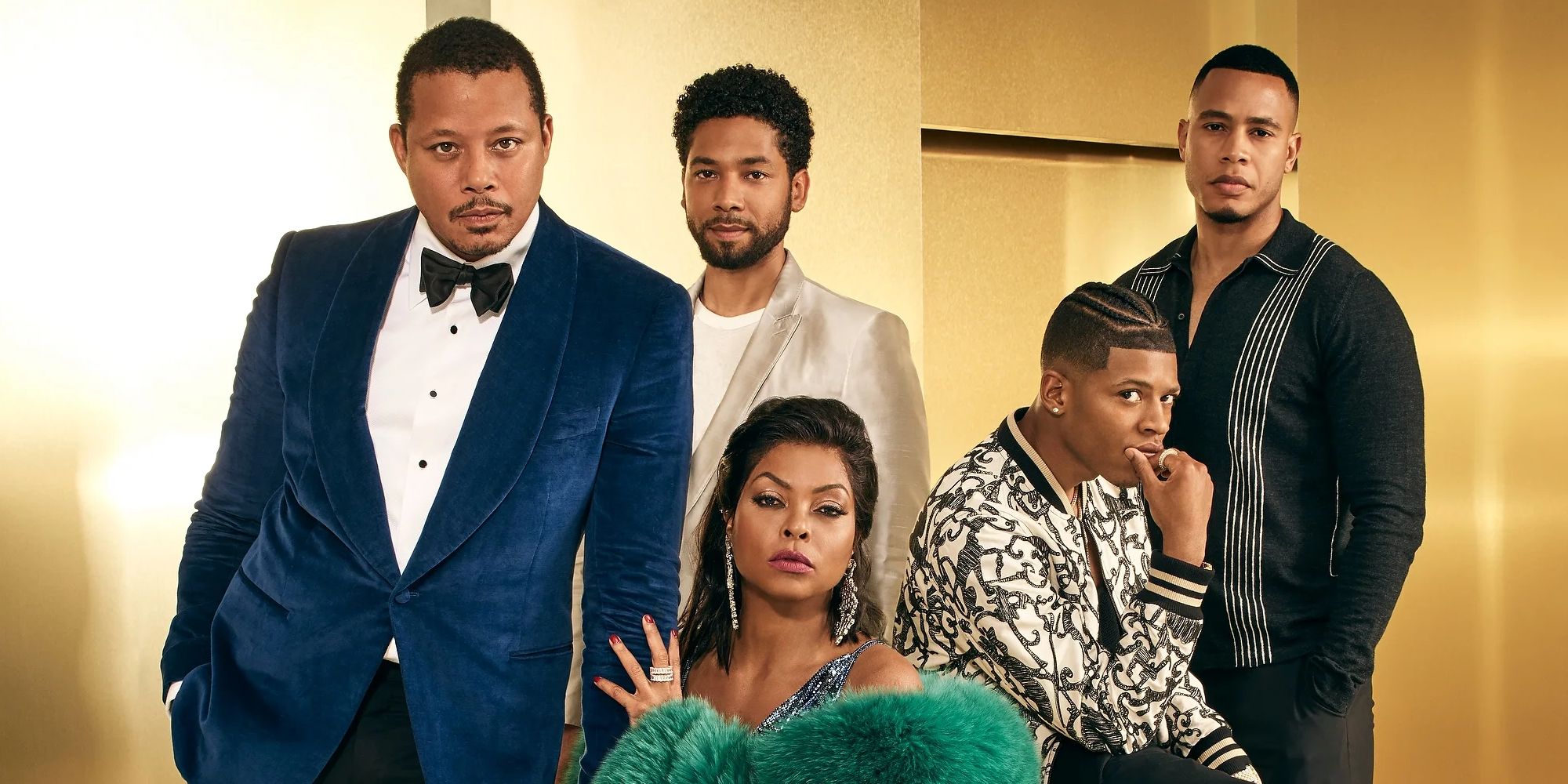 Rotten Tomatoes Score: 84%
Oscar nominees Terrence Howard and Taraji P. Henson star in the acclaimed musical dramaEmpire. The series chronicles the drama behind Empire Entertainment, a hip-hop music company run by the highly unstable and constantly-feuding Lyon family.
Empire might be one step above soap opera territory, but high production values, quality musical numbers, and spectacular performances from its talented cast more than compensate for its flaws. Henson is especially good as the ferocious Cookie Lyon, one of modern television's best and most unabashed characters, and a breath of fresh air for television in the 2010s.
8
'The Crown' (2016 – 2023)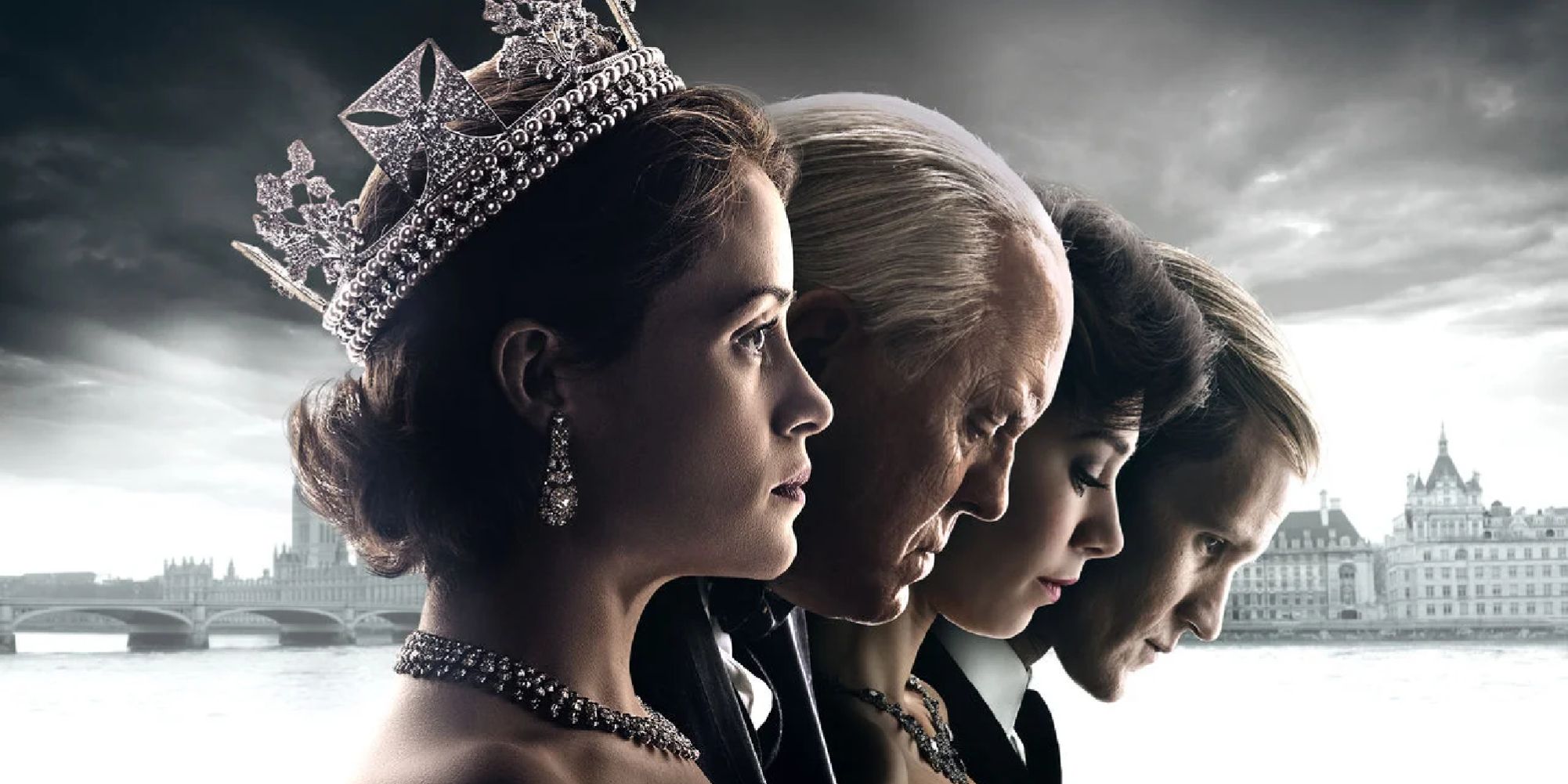 Rotten Tomatoes Score: 86%
Oscar-nominated writer Peter Morgan created the Netflix historical drama The Crown. A fictionalized take on Queen Elizabeth II's life, the show chronicles her extensive life on the throne of England, from her ascension at 21 to her late age. Claire Foy, Olivia Colman, and Imelda Staunton play the Queen throughout different stages of her life.
The Crown is Netflix's crowning jewel, earning critical acclaim and becoming a fan favorite. The show is an intimate and sympathetic portrayal of English royalty, giving audiences a glimpse of the lush lives of the House of Windsor. The Crown shows the pressures of being born into royalty but doesn't shy away from displaying the family's vast wealth.
7
'Downton Abbey' (2010 – 2015)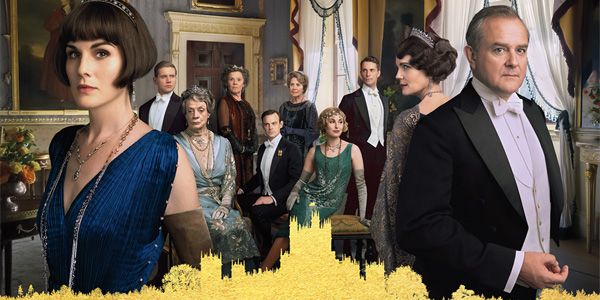 Rotten Tomatoes Score: 87%
Hugh Bonneville and Maggie Smith lead a massive ensemble in the English sensation Downton Abbey. The show follows the wealthy Crawley family and their servants living in the fictional Downton Abbey state in 1910s England.
Blending historical facts with fictional drama, Downton Abbey is a journey to the past to experience the lives of the aristocratic English families of yore. Elegant, slightly over the top, and with a stupendous cast of revered performers, Downton serves high drama by way of English etiquette. One show and two movies later, fans can't seem to get enough of Downton.
6
'The Righteous Gemstones' (2019 – )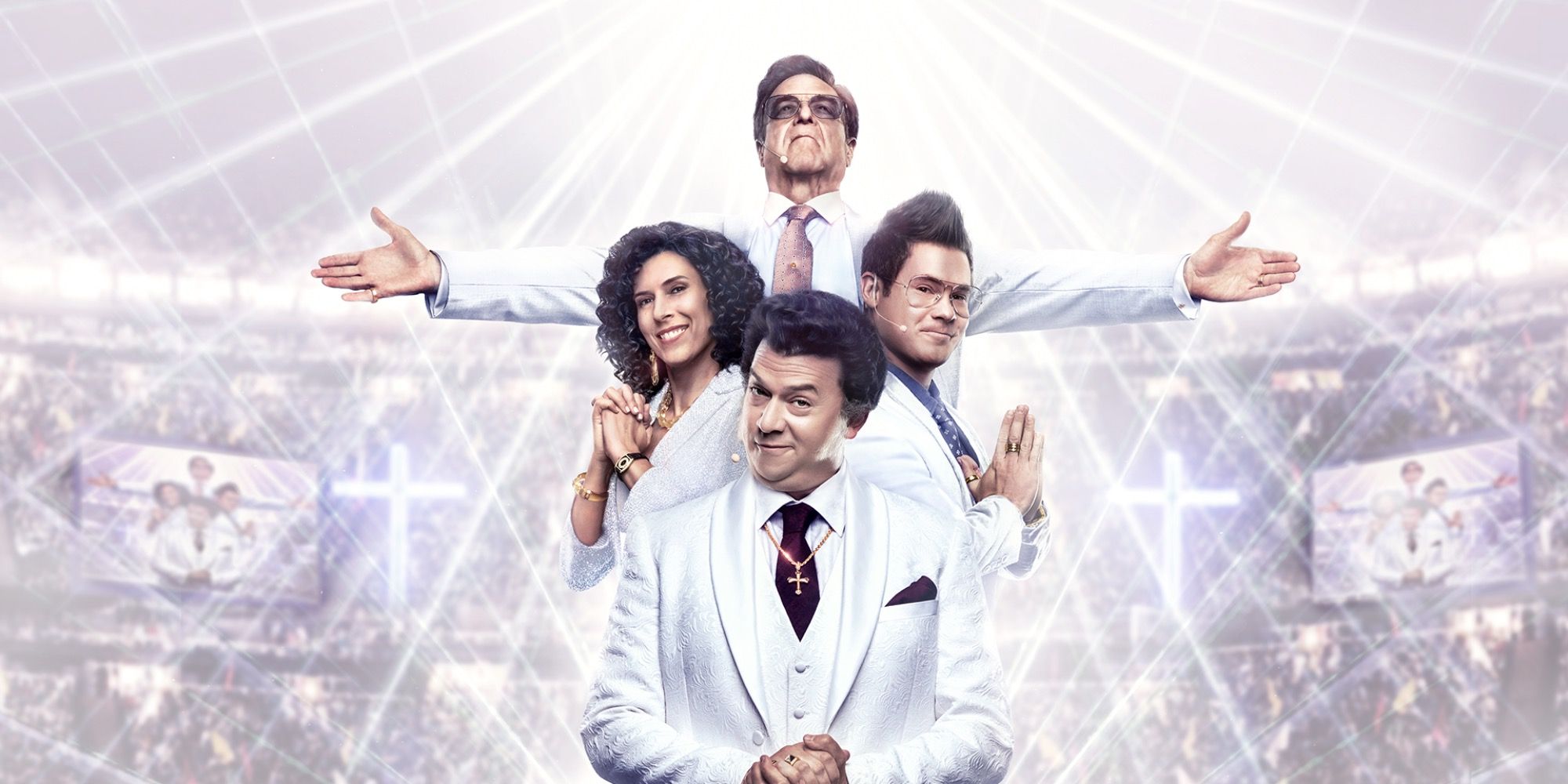 Rotten Tomatoes Score: 88%
John Goodman, Danny McBride, and Adam DeVine star in the HBO comedy The Righteous Gemstones. The plot centers on the titular family, a dysfunctional televangelist clan and megachurch pastors leaving a lavish life thanks to generous donations from their followers.
The Righteous Gemstones features one of television's richest families. The Gemstones are dangerously charming and manipulative, convincing their clueless followers that everything they say is gospel. Meanwhile, they lead selfish and over-the-top lives, wasting their time on petty feuds with each other and outside rivals coming for their place as the country's top televangelists.
5
'Big Little Lies' (2017 – 2019)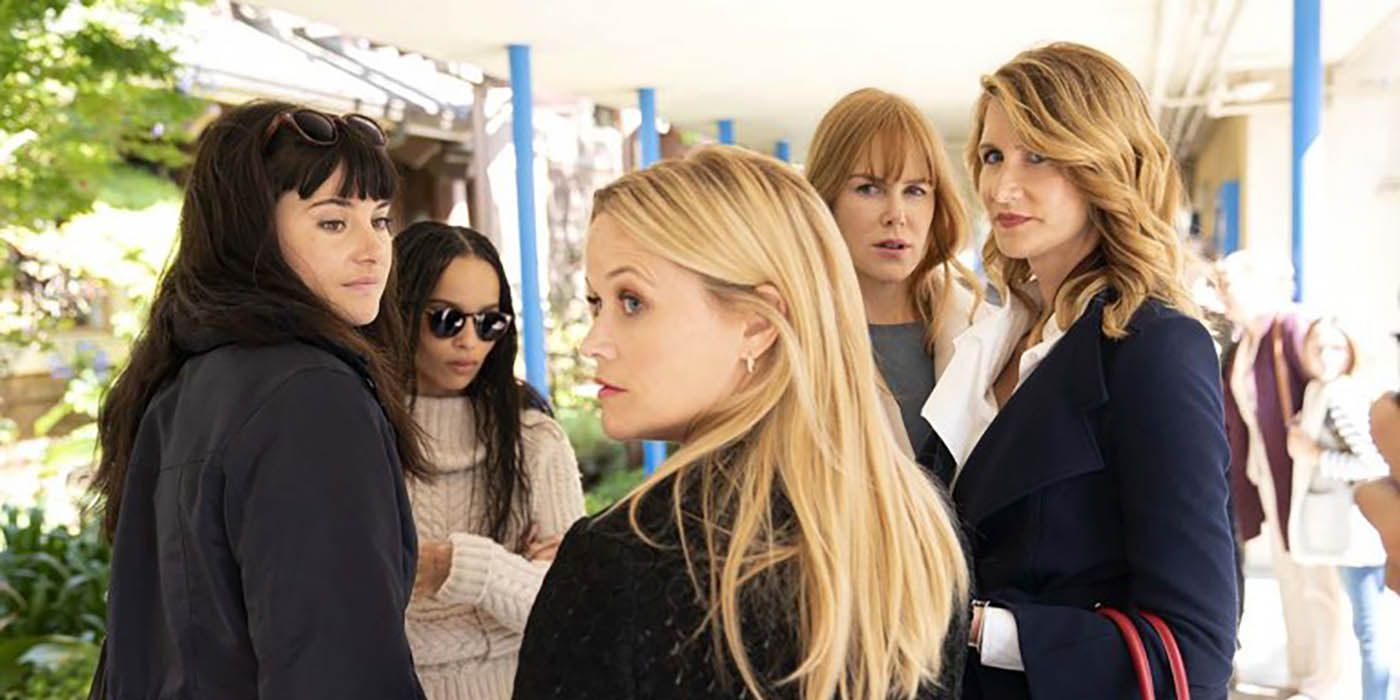 Rotten Tomatoes Score: 89%
Oscar winners Nicole Kidman, Reese Witherspoon, and Laura Dern star in HBO's sensation Big Little Lies. Joined by Zoë Kravitz and Shailene Woodley, the actresses portray a group of mothers whose lives become entangled by an unexpected death.
Aside from being an excellent showcase for its absurdly talented stars, Big Little Lies is an interior decorator's dream come true. Featuring lavish California homes and women in gorgeous clothes driving fancy cars, Big Little Lies is the perfect cross between a prestigious HBO show, a dramatic soap opera, and a TLC decorating series.
4
'Billions' (2016 – )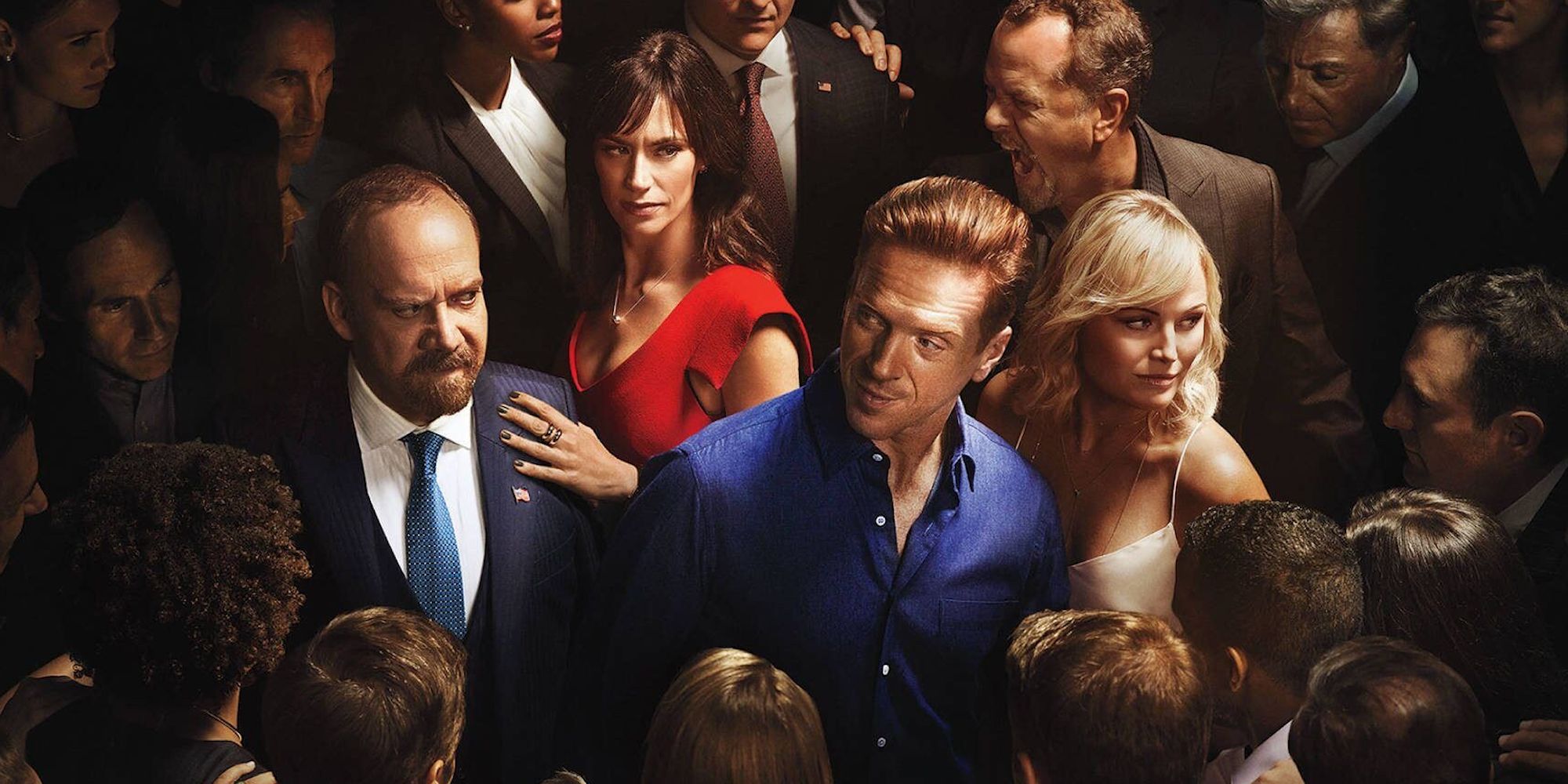 Rotten Tomatoes Score: 91%
Oscar nominee Paul Giamatti joins Emmy winner Damian Lewis in Showtime's drama Billions. The plot centers on the complicated dynamic between hedge fund manager Bobby Axelrod, whose financial antics often have illegal undertones, and US Attorney Chuck Rhoades, who spends his time trying to prosecute Bobby.
Thanks to Giamatti and Lewis' performances, Billions is an addictive and surprisingly realistic look into the cutthroat world of Wall Street. Tense and over-the-top, Billions will satisfy viewers looking for compelling dramas about bad guys getting rich in all the wrong ways.
3
'The White Lotus' (2020 – )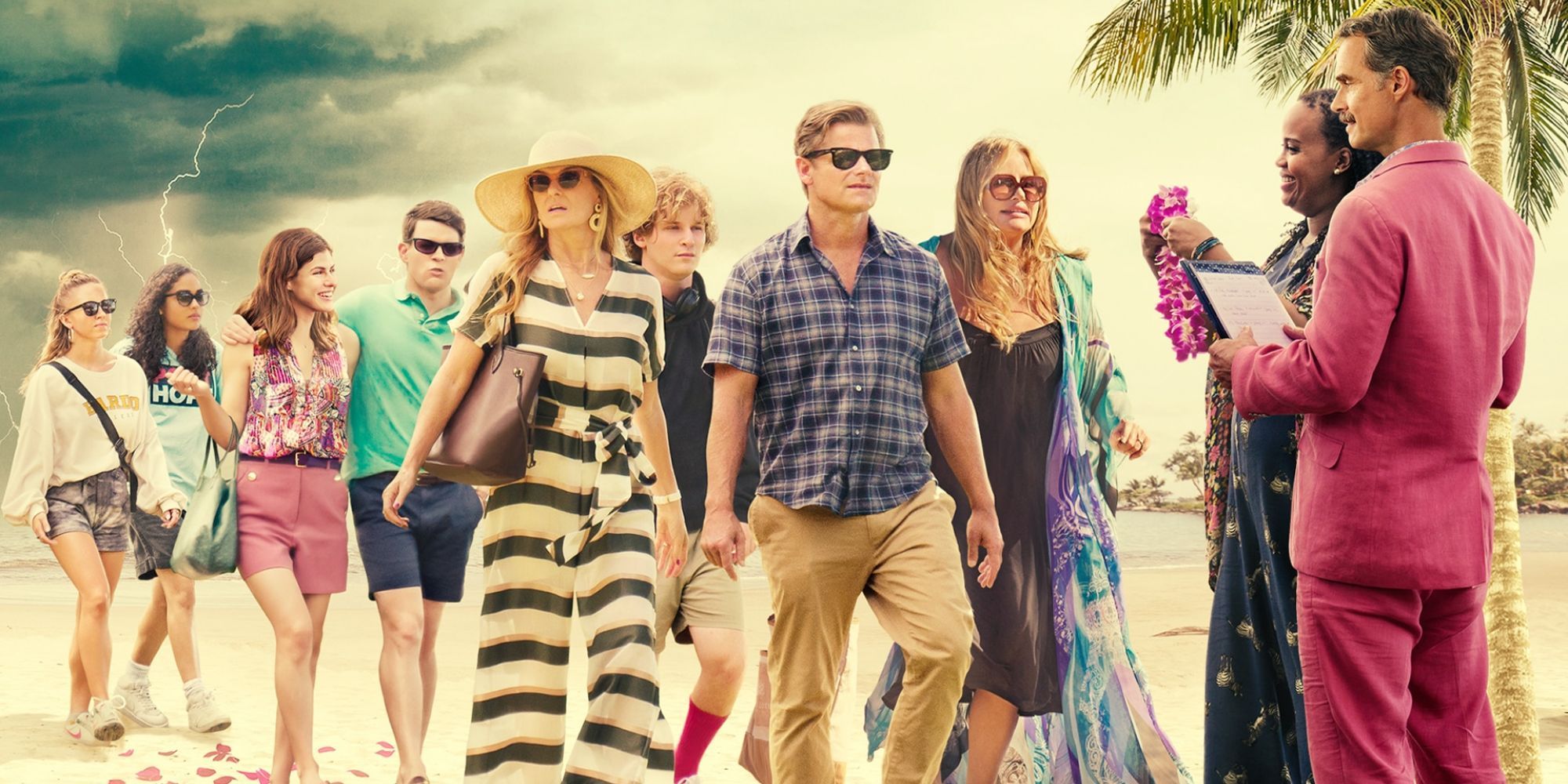 Rotten Tomatoes Score: 91%
Mike White's deliciously wicked satire of the wealthy and privileged is one of HBO's biggest successes of the 2020s. The White Lotus stars a large ensemble of troubled and chaotic characters on vacation at the titular White Lotus resort; a murder mystery has framed both seasons.
The White Lotus received universal acclaim for its sharp and biting humor, tone, the cast's performances, and production values. The show's themes involving class, money, and sex have also attracted considerable commentary, with reviewers and audiences considering it among the smartest and most insightful shows about wealth.
2
'Élite' (2018 – )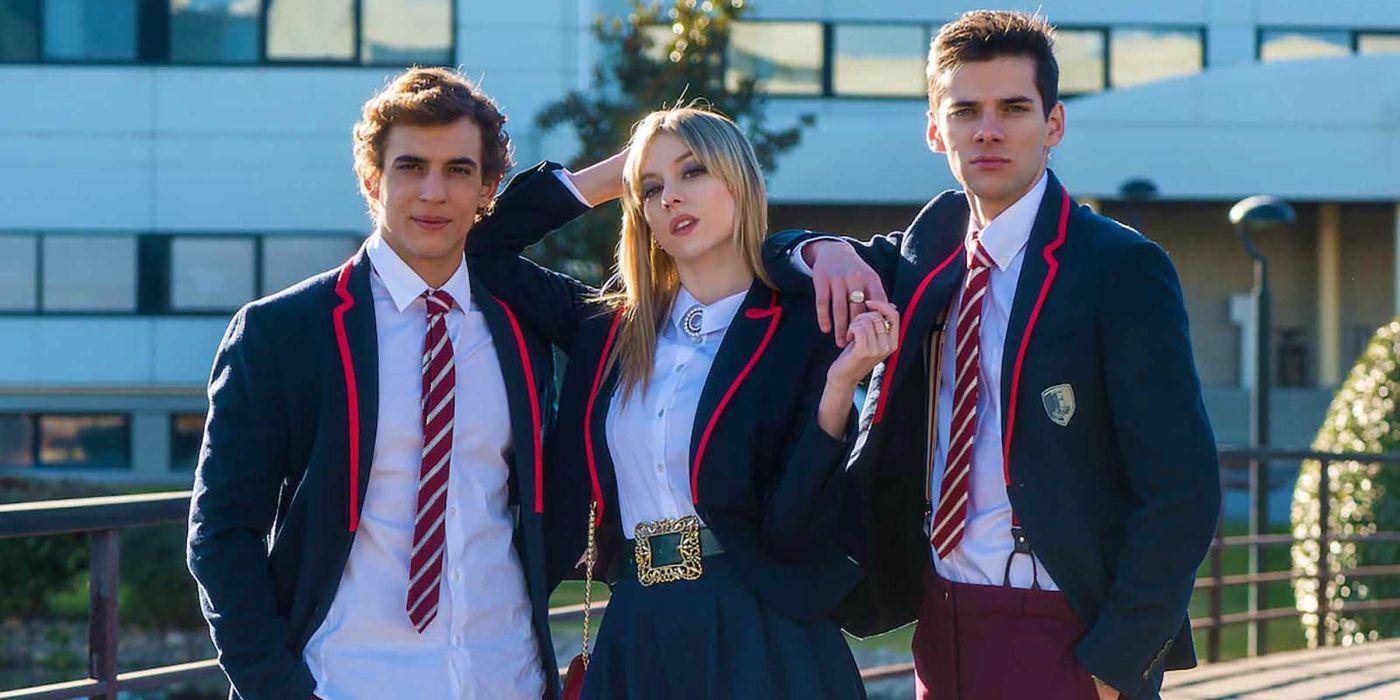 Rotten Tomatoes Score: 93%
The unofficial "guilty pleasure" subgenre has no worthier representative than Netflix's salacious teen dramaÉlite. The show centers on high school students attending a prestigious private school in Spain, whose lives become increasingly complicated by an ongoing series of murders and disappearances.
Trashy and campy, Élite is so bad that it's good. The show becomes increasingly unhinged with each new season, but loyal fans don't seem to care, and neither do critics. Indeed, everyone appreciates it for what it is, enjoying the overblown and melodramatic mess it delivers with each new episode.
1
'Succession' (2018 – 2023)
Rotten Tomatoes Score: 94%
Succession revolves around the Roy family, struggling to control their massive company Waystar RoyCo, amidst rumors of their patriarch's failing health. The show combines dark humor with intense drama and stars an ensemble led by Bryan Cox and Jeremy Strong.
Universally acclaimed by critics and audiences, Succession is a modern classic and a worthy entry into HBO's iconic Sunday-night shows. Praise has gone for its humor, depiction of wealth and power, and portrayal of its highly unlikable yet somehow still sympathetic characters. Succession will end with its upcoming fourth season, leaving a huge gap in HBO's line-up.