Netflix's Manifest follows the passengers of Flight 828, as they depart Jamaica in April 2013 and, somehow, against logic, return home in November 2018. They are unaged, with no explanation for what happened as, from their perspective, absolutely nothing unusual happened aboard the flight that would account for their missing years. However, as one would suspect, returning to a life where you had been presumed to be dead — allowing your loved ones to move on without you — is not easy. This is exactly what happens to Michaela Stone (Melissa Roxburgh), who finds that her boyfriend and would-be fiancé Jared (J.R. Ramirez) has married her best friend Lourdes (Victoria Cartagena). Rather quickly, that situation works itself out, ending with Lourdes' fast departure and closure on the situation. But, one thread that was never fully resolved, despite taking up significantly more time and having a much larger impact on the first season, is that of the infamous Danny (Daniel Sunjata).
RELATED: How the 'Manifest' Finale Sets Up a Potential Spin-off
Who Is Danny in 'Manifest'?
When Ben Stone (Josh Dallas) returns home with son Cal (Jack Messina), he finds that his wife Grace (Athena Karkanis) has also created a new life for herself in his absence with their daughter Olive (Luna Blaise)… and her boyfriend Danny. Through flashbacks, we learn that Danny and Grace had a relationship for most of the time that Ben and Cal were presumed dead. When it was announced that their plane had returned, Danny was practically living with Grace and Olive. He decided he should leave, as he could see how complicated the situation had become. Ben and Grace quickly pick up where they left off — well, as much as possible — which is only slightly complicated by Ben's jealousy over Danny and Grace's lingering feelings for him.
That said, Grace is devoted to Ben, whom she has nearly a decade more history with, and she wants to fight for their complicated marriage. In the end, it's Olive who has the most trouble letting go of Danny. In their years as a family unit, Danny became a father to Olive. So, while Grace picks Ben at the end of the first season — which is cemented in the second season when she realizes the baby she's carrying is Ben's and not Danny's — everyone involved agrees that Danny and Olive should continue their relationship. Only, that never comes to fruition.
What Happened to Danny After 'Manifest' Season 1?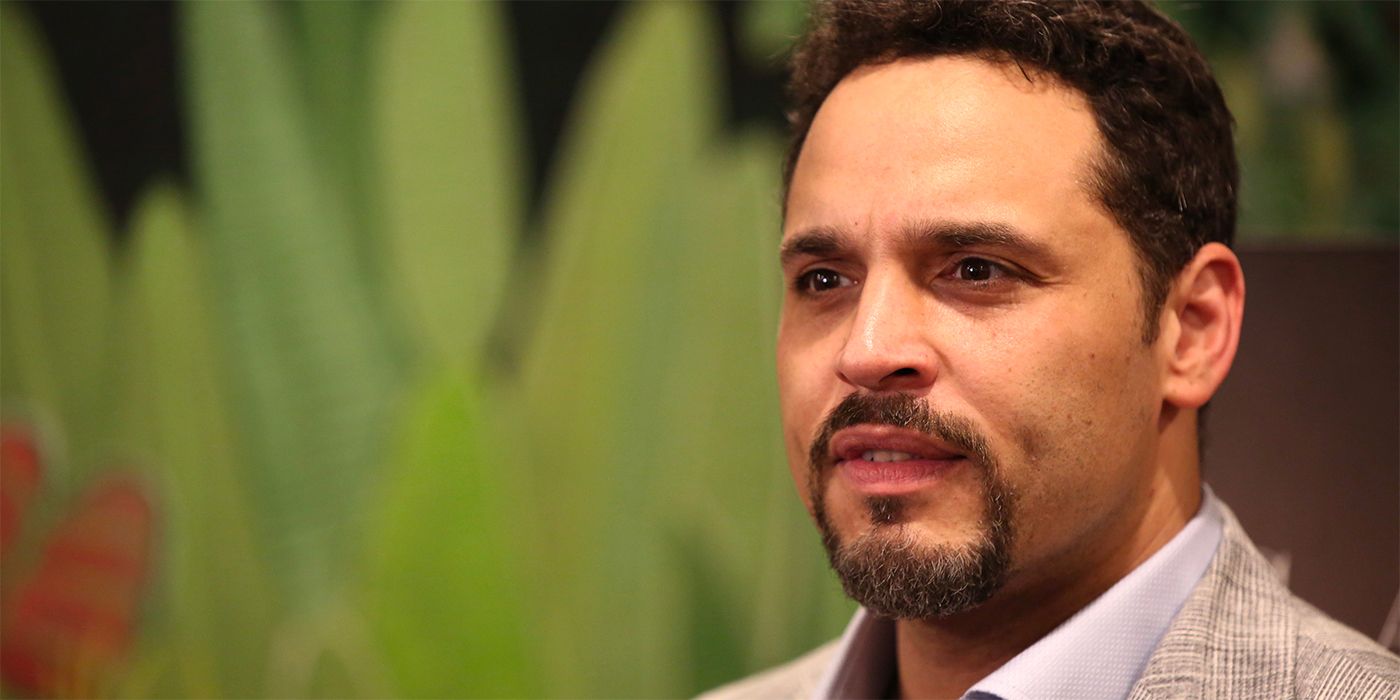 After the paternity of the baby is revealed through Grace receiving Callings, Danny's name isn't mentioned again. For all intents and purposes, he no longer exists, having been completely wiped from Grace and Olive's past. This is very frustrating, especially due to the extensive time that the first season spends on the character and his complex connection to the family. Such a big deal was made over Danny and Olive's relationship, which, if the actor was available, could have been maintained off-screen with passing mentions and remarks about him. (Like we see/hear quite a bit with Ben and Michaela's father.)
It feels like a complete waste of time, looking back now, to watch everything involving Danny because it didn't add anything to the show. It could have strengthened Ben and Grace's relationship, but it only served as a complication, especially learning how serious they were and how they would've had a baby together if Grace hadn't had a miscarriage. Danny's presence lessened Ben and Olive's relationship, which is likely why he didn't return, but it helped Olive's development in the first season as she struggled with the passengers' sudden return.
His Absence Is Inexplicable Later in the Show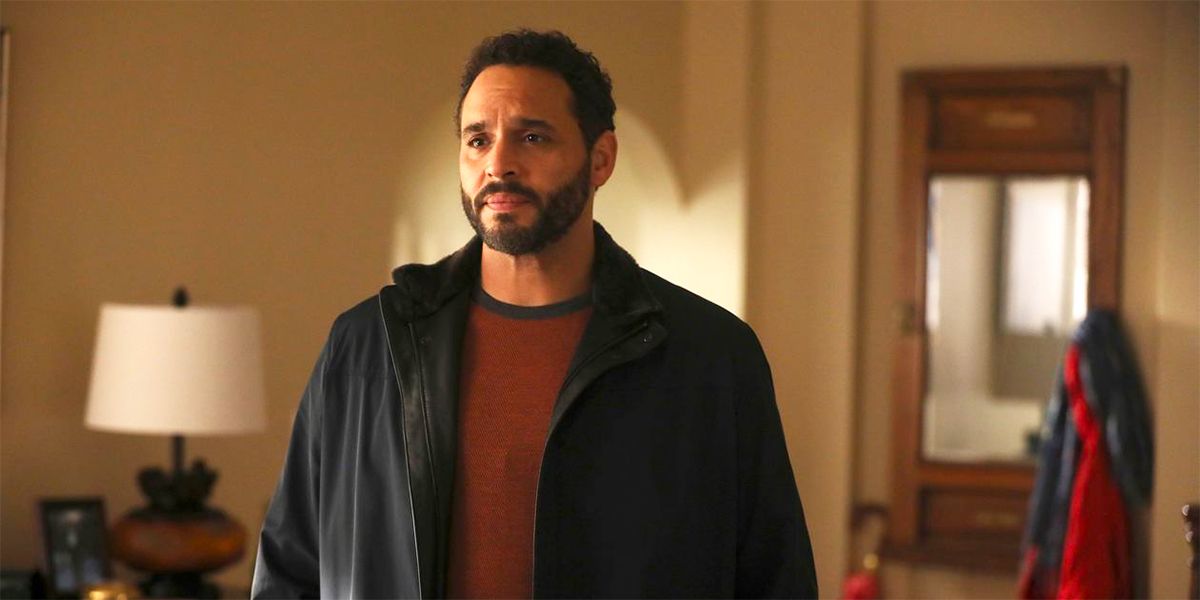 As such, we don't know what happens to Danny by the end of the show. But, even more baffling than his disappearance after the first season is not revisiting the character in any capacity during the final season. After Grace's death and Eden's kidnapping — at the hands of the villainous Angelina (Holly Taylor) — Ben checks out in Manifest Season 4 Part 1. He is consumed by his grief for Grace and his search for Eden, leaving Olive and Cal (now aged up and played by Ty Doran) without either of their parents. Then, in Manifest Season 4 Part 2, Ben and the other passengers are imprisoned in the Detention Center, leaving his kids all alone after the death of Zeke (Matt Long), too. When Ben does escape, he willingly chooses to go back, making the difficult choice to ignore the hardships of his family to try to keep the passengers' lifeboat from sinking. So, either of these occasions would have been fantastic times to revisit Danny, particularly as the series made a point to revisit moments and characters from past seasons as the episodes built up to the passengers' nefarious death date.
Danny was wholeheartedly in love with Grace and considered Olive to be his daughter. As he explains early in the first season, he could deal with losing Grace from his life, but he couldn't lose his relationship with Olive. So, it's perplexing that neither of these occasions brings Danny back into Olive's life. She is forced to step up when Ben and Michaela are dragged to the Detention Center, essentially becoming Eden's mother. She has to work to keep the house, as Cal cannot go out in public, so he's not recognized. She's struggling and enduring unspeakable trauma, receiving absolutely no support. Frankly, it would have been nice to see Danny return to help her out given the nature of their bond in the first season. Even to potentially see Danny bond with and support Cal and Eden because of his past love for the departed Grace. As it is, it's frustrating that Manifest spends so much time on this character early on for absolutely nothing to come of it. The opportunity was right there, which would have provided so much to the characters and the show (and given some much-needed relief to some of the trauma the Stone children were experiencing).
Every episode of Manifest is now streaming on Netflix.