Season two of Netflix's compelling legal drama The Lincoln Lawyer gets under way July 6 and Jazz Raycole can't wait for court to be in session. Raycole is reprising her role as Izzy Letts in the hit show, which is a new adaptation of Michael Connelly's books. The series from Nine Perfect Strangers and Big Little Lies creator David E. Kelley debuted big last year and fans have thoroughly embraced this solid, rewarding courtroom drama.
"Let's be real — David E. Kelley is TV gold," beamed Raycole. "He's the master of TV because he creates unique and creative projects. So, for me, I was floored [to be in the show]. I grew up watching a lot of his shows, and to be part of a show where I get to actually say words… you don't get good writing as an actor all the time, you just don't. So, to get good writing is the biggest joy, but also to get good writing from someone who has honestly paid their dues and is so dedicated and committed to making great work, there's nothing like it."
The show tracks Mickey Haller (Manuel Garcia-Rulfo) a defense attorney known for avoiding his office and battling an opioid addiction after his near-fatal surfing accident. Mickey is basically dragged back into the courtroom after another defense attorney is murdered and wills his entire practice to him. That's a life changer, for sure.
As for Raycole, her character, Izzy, became a standout on the series. Izzy is an ex-dancer recovering from a drug addiction. She and Mickey bond, but she also becomes his driver, right-hand gal, and confidant. It's her second chance at life. She'll take it. Jazz Raycole shared more about her role and the season ahead with MovieWeb.
A Role of a Lifetime
Season two of The Lincoln Lawyer will premiere in two parts — first on July 6, with the second half dropping Aug. 3. When asked what she loved most about diving into the role of Izzy, Raycole said: "I love quite a few things, actually. I love that she is an addict. Because I don't think that's shown on screen a lot unless it's really particularly about addiction. So, I love the fact that she kind of has her own little redemption story. I also love that two unlikely people kind of meet and support each other in the most unlikely of ways. She's a cool chick, and she dances, and I'm a dancer. So, I mean… what's not to like?"
Related: Lincoln Lawyer Cast and Character Guide
Indeed. Raycole stands out in this compelling offering, and the actress manages to successfully take those distinctly original David E. Kelley-isms and own them completely. It will be interesting to see how season two plays out. Season one ended on a powerful note. The entire season was based on The Brass Verdict, which was the second book in Michael Connelly's popular series.
It's also the title of the season one finale, which found Jesus Menendez (Saul Huezo of The Mule), an innocent man wrongly accused of a crime, the exonerated. The conviction of Menendez, a former client of Mickey Haller, plagued our favorite lawyer for some time. Other season one highlights include the death of Jerry Vincent for jury-rigging and the appearance of a tattooed man, who committed the murder for which Menendez was convicted.
"We all really, really show up for each other on an offset," Raycole said of the cast, which includes Manuel Garcia-Rulfo, Neve Campbell (Scream), Becki Newton, Christopher Gorman, and Angus Sampson. "I think that shows a lot on screen. Manuel came in a little bit later to the show, because originally, we were at CBS, and it was a whole different cast and, and he kind of came in and was just ready to get to work. He's incredibly giving. And in the second season, Angus and Becky and I really got to work a lot more together. We all kind of had our little bubbles for the first season and second season, we got to play a lot more."
Related: 15 Best Limited Series on Netflix to Watch Right Now
Things Heat Up in Season Two
n "">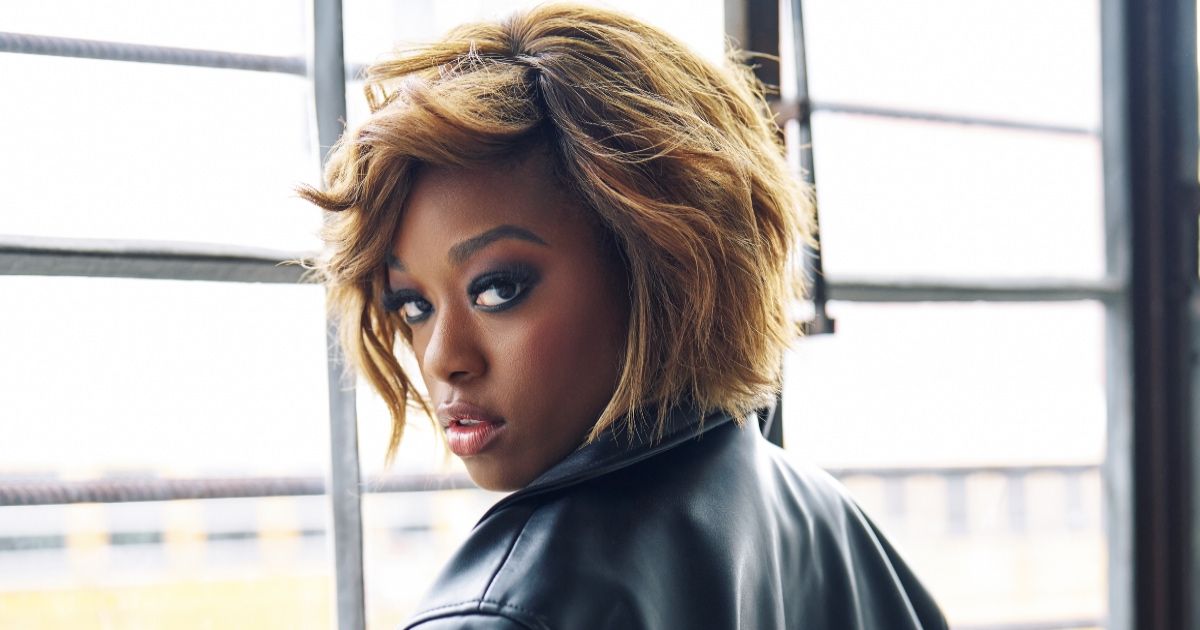 Viewers may recall Jazz Raycole in the NBC/Jerry Bruckheimer drama series Council of Dads, and from her breakout role as Allison Hawkin in the popular post-apocalyptic drama Jericho. She also starred in the TV Land sitcom The Soul Man and Crazy Ex-Girlfriend.
As for what lies ahead in season two of The Lincoln Lawyer, she says Izzy is, "tested this season in every area of her life. She's tested when it comes to her sobriety, her love life, what she wants to do, and what she wants out of life. The struggle she goes on with her addiction and leaving behind her old life to kind of build a new life is also there."
Overall, she noted that season two include plenty of "twists and turns," too. "I think viewers that have read the books will be surprised at what happens this season. The writers did a really good job of keeping the integrity of the books, while also including some surprises, which is an amazing testament to how great our writers are. This season is a lot sexier and there's a lot of female energy. It's female-led. We also delve into everyone's backstories a bit more, which is different than what we did the first season. I love it."
Season two of The Lincoln Lawyer hits Netflix July 6.