The second episode of MCU's Secret Invasion — entitled "Promises" — revealed some interesting things as it slowly picks up the pace. However, one of the highlights of this episode was when Rhodes (Don Cheadle) more or less fired Nick Fury (Samuel L. Jackson).
"Promises" focuses on the ramifications of the war for the Skrulls and the destruction of their planet. A flashback to 1997 shows a younger Fury recruiting the refugees, promising to help them find a new home if they help them out — an exchange of (big) favors, so to speak. In the present day, Talos (Ben Mendelsohn) reveals to Fury that there are actually millions of Skrulls on Earth. The Skrull Council talks about the events of the earlier Moscow bombing and how will they move forward, led by Gravik (Kingsley Ben-Adir). We also see a send-off to Maria Hill (Cobie Smulders) where Fury talks to her mother who demands that her daughter's death should not be for nothing. Now in London, Rhodes has been denying allegations of Fury and Hill's presence in Moscow during the bombing. Later, he meets up with Fury and tries to make him see the damages he has done in regard to the relationship between the countries. When Fury does not back down, Rhodes eventually discharges him from his duties — basically firing him as he was not properly convinced that the former S.H.I.E.L.D. director has all of these things covered.
RELATED: Is G'iah Beyond Redemption in 'Secret Invasion'?
Fury Isn't Perfect, but He Has Done a Lot for the People (And Skrulls)
Rhodes and Fury argue about Skrulls and how the past events will lead to a very dangerous war — a war that humans may not stand anything against because of how the Skrulls are only continuing to be bigger and stronger. We know that the relationship between Fury and the Skrulls goes way back, and so a lot of them trust the man, thinking that he will eventually find them a place they could call home after being displaced tragically. But when years pass by and little to no progress has been made, it's no surprise that some Skrulls have turned their back on humans and taken matters into their own hands. Fury never really lived up to the promise he made to them years ago, he even left Earth for a good few years. These are just some of the things that prove that Fury is far from perfect. He has done a lot of mistakes before, and it's likely he'll make more as the show goes on. But the true question is: did Fury really deserve to be let go?
Since the introduction of Fury in the MCU, we know him as this fearless, quick-thinking leader who is dedicated to keeping the world safe from potential huge dangers — it's his duty as the director of S.H.I.E.L.D., after all. He formed The Avengers, a group of crime-fighting, ass-kicking heroes that we all know and love. He earned enough points for that alone! With this, it is safe to say that his level of influence and significance is unparalleled, so to be informed that he is fired (by an Avenger, no less) is surprising. However, after learning more about this powerful person and how he is acting in terms of helping the Skrulls out, it will, indeed, make one question if this decision was actually wise.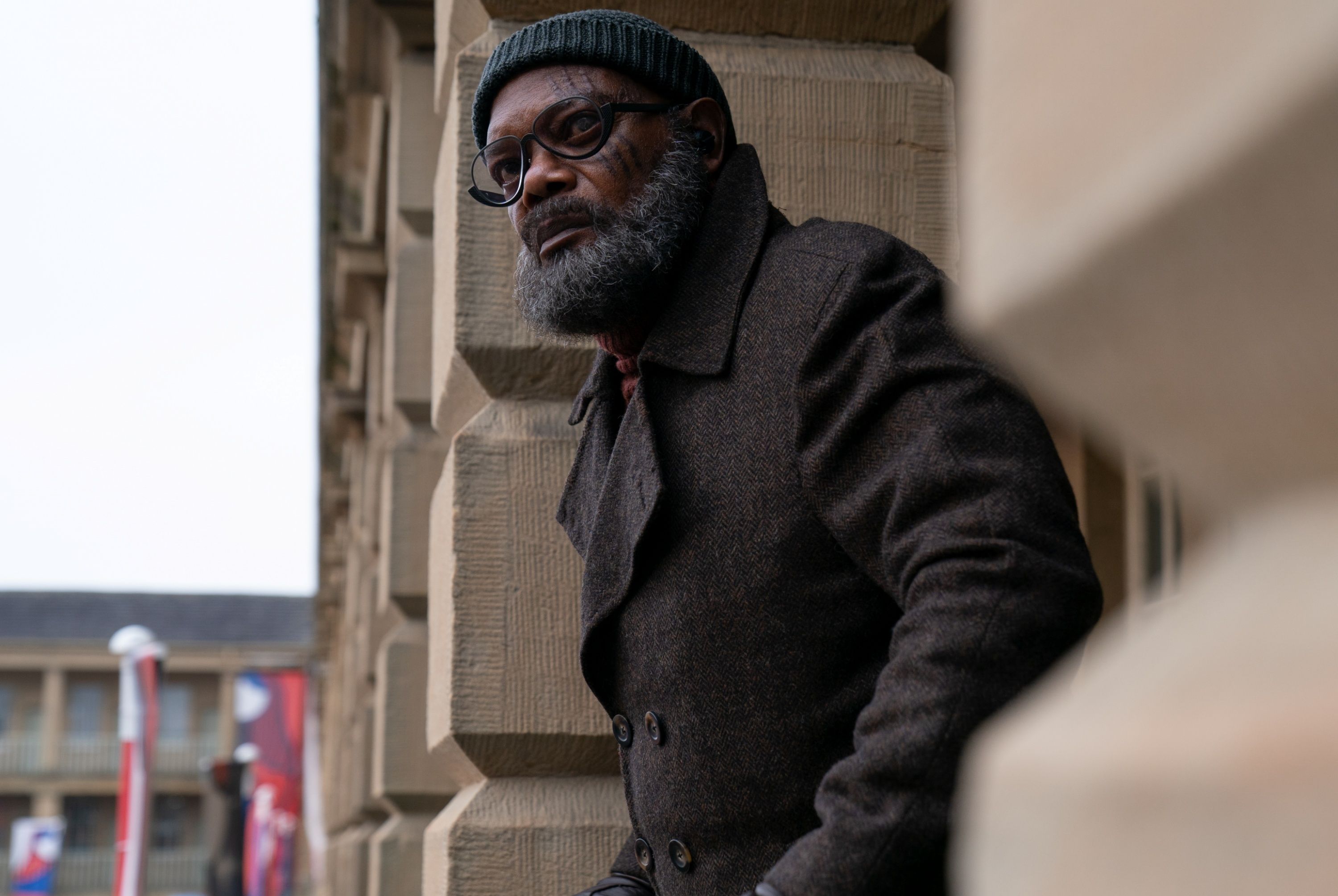 He has a lot of shortcomings, has broken promises, and disappointed many — sometimes, they're just plain inevitable, especially as a leader. There are times when a leader can't do it all. But, apart from his past mistakes and actions, there are also reasons why he deserves to continue his mission and duty. Again, he possesses the strengths of a leader, he always wants to help others no matter how tough it may get — perhaps one of the issues is that he can be just a bit stubborn and refuses to receive help, which is kind of ironic and interesting to see. Out of all the people, surely there's no one who can do what Fury can do, no one else who can help stop the impending war between the Skrulls and humans.
Overall, Rhodes firing Fury does have justification in terms of saving face and keeping all the nations intact and more or less "civil". Rhodes is here as a political figure who has to make difficult decisions for the sake of everyone getting along, and, well, avoiding the destruction of the world as we know it. And relieving Fury of his duties does provide a grounded reason, even though they're friends. But the bottom line is: while letting Fury go is somehow understandable on one side, it doesn't mean that the (former) S.H.I.E.L.D director should be, because nobody else knows this fight than him.
Secret Invasion is available to watch on Disney+, with new episodes every Wednesday.