Biopic films about musicians and singers have become some of the safest bets in the industry, so how come we haven't gotten one about Frank Sinatra yet? A film chronicling the life of "The Chairman of the Board" sounds like a no-brainer, not to mention an easy moneymaker. In his long career, Sinatra's resume included being a world-renowned singer, an Academy Award-winning actor, and a passionate civil rights activist, just to name a few of his many titles.
The story of such a remarkably influential figure like Sinatra is packed to the brim with drama, comedy, action, suspense, controversy, and more, and all they all combine to make for what could be a gripping decades-spanning period piece. Legendary filmmaker Martin Scorsese got close to making a film about "Old Blue Eyes," yet not even the director of Goodfellas could get the project off the ground. Here's why that is and why Frank's story should be told via film.
RELATED: Martin Scorsese's Debut Feature Began as a Student Film
A Brief History of Frank Sinatra
Francis Albert Sinatra was born on December 12, 1915, to an Italian immigrant family in New Jersey. Sinatra's dramatic life began literally at birth, as complications during delivery led to Sinatra's eardrum getting injured and being resuscitated with cold water by his grandmother. Sinatra became interested in music at a very young age, idolizing stars like Bing Crosby and officially starting his music career before he was 18. After years on the road, touring with groups like the 3 Flashes and the Tommy Dorsey band, Sinatra finally went solo in the 1940s, kickstarting a movement in the United States that would come to be known as "Sinatramania." The '40s are when Frank became a musical sensation and a movie star. In addition to releasing a laundry list of hit songs, Sinatra also became a regular on-screen partner with another musical superstar, Gene Kelly, as they would make two big hits in Anchors Aweigh and Take Me Out to the Ballgame.
The '40s were a great star vehicle for Frank Sinatra, but things would slow down for the star toward the early '50s. Sinatra's career would be on the decline for several years following the untimely passing of his publicist George Evans and an extramarital affair with Ava Gardner. Not to mention, he was getting older and was not considered to be the teenage heartthrob that was so essential in his rise to fame. That was until 1953 when Sinatra's career was revived by a little film called From Here to Eternity, for which Sinatra received an Academy Award for his performance as Angelo Maggio. As soon as that iconic film hit theaters, Sinatra was officially back in the saddle, pushing out songs like nobody's business and starring in hit films like The Tender Trap, Guys and Dolls, High Society, and more.
The later successful career of Sinatra reinvented the star as an older, wiser, more mature musician for the industry. It's also the time when the famous iteration of The Rat Pack rose to power, consisting of Dean Martin, Sammy Davis Jr., Peter Lawford, and Joey Bishop. The group both entertained through their residency in Las Vegas and even made a few feature films like Robin and the Seven Hoods and the original Ocean's 11. With that, Sinatra's popularity remained consistent until his death in May 1998. Still, we've only scratched the surface of the many details in the life of Frank Sinatra, such as his civil rights activism, his jealousy of Elvis Presley, and the kidnapping of his son, Frank Sinatra Jr.
Frank Sinatra's Alleged Connection to the Mafia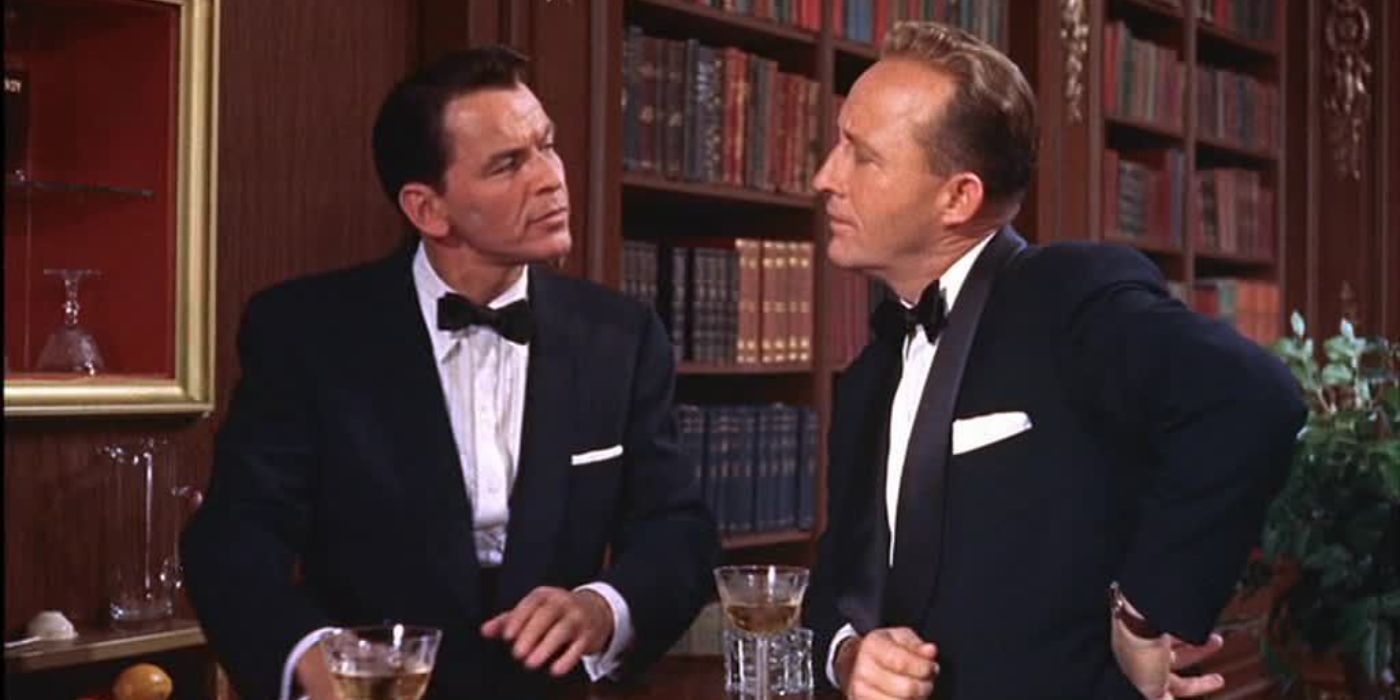 However, we will delve deeper into an admittedly sore subject for Frank Sinatra and his legacy, as this part of Frank Sinatra's life is likely a key reason why a biopic about Sinatra has not been made yet. Despite his charming, happy-go-lucky demeanor while performing, Sinatra did have a dark side in his alleged ties to the Italian Mob. These are allegations that are still hotly contested to this day, years after Sinatra's passing. While Sinatra was never convicted nor charged with anything directly related to Mob activity, these claims of his ties to the Mafia became infamous enough that even the Federal Bureau of Investigation created a file on him.
The file certainly proves that Sinatra had relations with known mobsters on occasion, as well as listed allegations against Sinatra that led to him being put under surveillance. Like the star's long resume, the list of Mob activities that Sinatra was accused of being involved in is quite long and extensive. To name a few, the things Sinatra was accused of asking the Mob for assistance in included dodging the United States draft, getting the singer out of contracts by force if necessary, and even using his influence to get John F. Kennedy elected as President of the United States. Sinatra's suspected dealing with the Mob led to the character of Johnny Fontante from The Godfather being allegedly based on him, which Sinatra did not appreciate.
Martin Scorsese's Biopic Was Shot Down by Sinatra's Estate and Family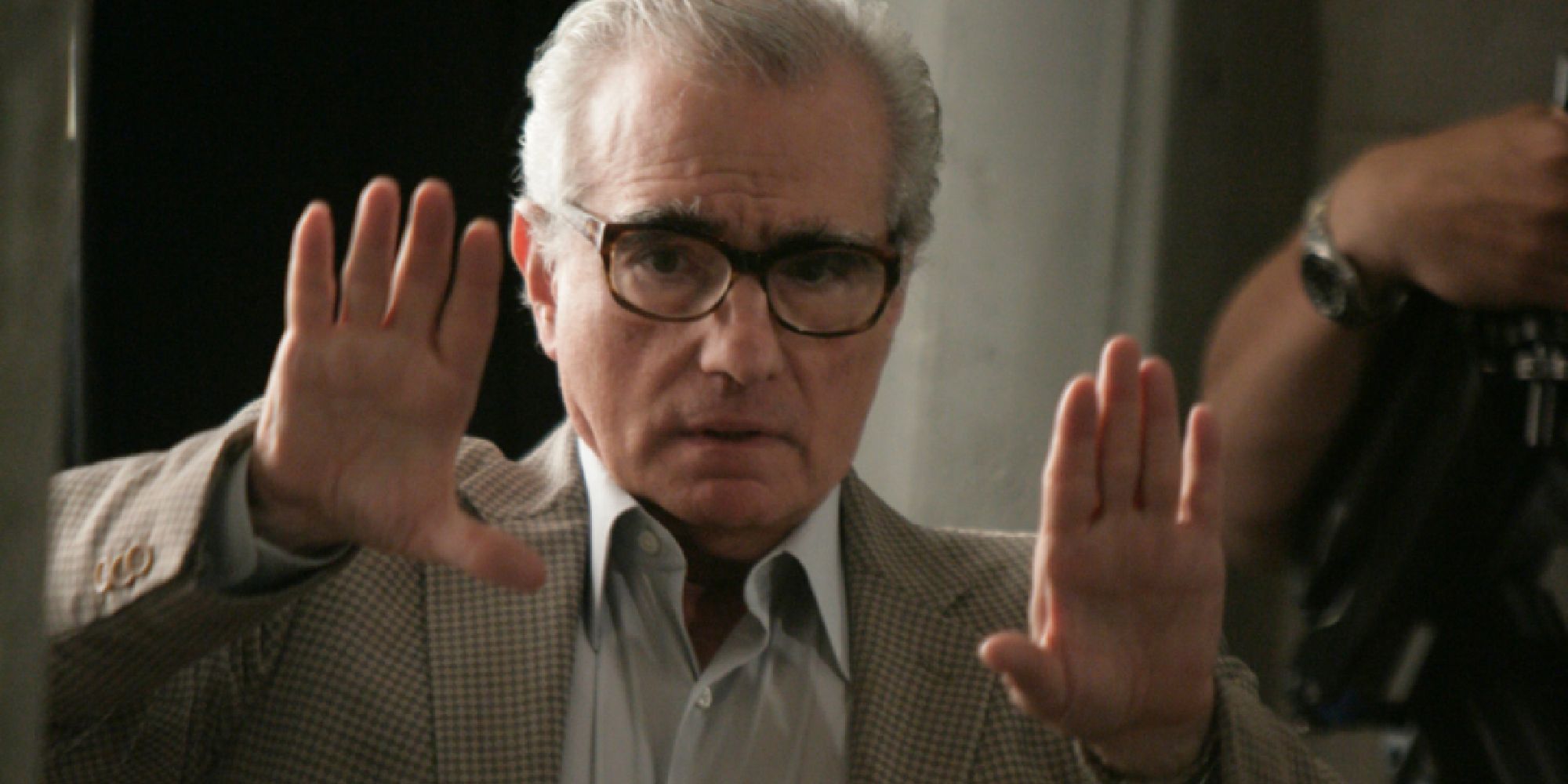 Talk that Academy Award-winning filmmaker Martin Scorsese would be directing a feature film about Frank Sinatra began all the way back in 2009, but it was a project that was ultimately doomed to fail. It appeared that the project was progressing smoothly for a while, with Scott Rudin (No Country for Old Men) on board to produce and Al Pacino and Robert De Niro in the conversation to play Frank Sinatra and Dean Martin, respectively (which is pretty strange casting if we're going to be honest). Alas, while the early cast and crew made for huge awards season potential, it just wasn't meant to be. Speculation that the project was canceled began in 2016, only for Martin Scorsese himself to confirm Sinatra was no longer in development a year later saying the following:
"We can't do it!…I think it is finally over. They (remaining members of the Sinatra clan) won't agree to it. Open it up again and I'm there!"

"Certain things are very difficult for a family, and I totally understand. But, if they expect me to be doing it, they can't hold back certain things. The problem is that the man was so complex. Everybody is so complex—but Sinatra in particular."
Scorsese lists Sinatra's family members as the reason the project didn't go forward, and while he doesn't provide a clear reason, Scorsese's past filmography sheds quite a bit of light. This is the same person who made Goodfellas, Casino, The Departed, The Irishman, and several other iconic gangster/crime films. Those "certain things" that Scorsese alludes to may very well be Sinatra's alleged ties to the mob, which seem like something Scorsese would want to explore thoroughly, given his prior work. Sinatra's estate and family members likely also aren't fond of the comparisons between Sinatra and organized crime. They probably won't sign off on a project that explores those allegations as a significant plot point.