South Korean TV and films have attracted more and more attention internationally, and Korean television dramas offer a wide variety of entertainment for anyone looking for something worthy to binge-watch. The medium contains everything from fantastical dramas containing science fiction and fantasy elements to simple stories showing the unique struggles of everyday life. Regardless of the setting, usually, a stirring romance is at the heart of any K-Drama.
Update July 6, 2023: If you are a fan of K-Dramas, this list has been updated with even more great shows for your viewing pleasure.
K-Dramas are emotional rollercoasters with the ability to depict human nature at its worst and best in a short time frame. However, even if you are looking for something grittier, there is a K-Drama to suit your mood. Whether you are an advocate or a skeptic, here are the K-Dramas, ranked.
15
SKY Castle
This drama starts off a little slow but quickly progresses to show the desperation and high-stakes tension among college applicants. Sky Castle follows the story of various families as their kids try to get into the country's most prestigious schools (or SKYschools). Some may not relate to the cut-throat competitiveness of these college applications, but they will still enjoy watching the cunning and drama in this show.
Related: Best South Korean Movies of the 2010s, Ranked
14
Scarlet Heart Ryeo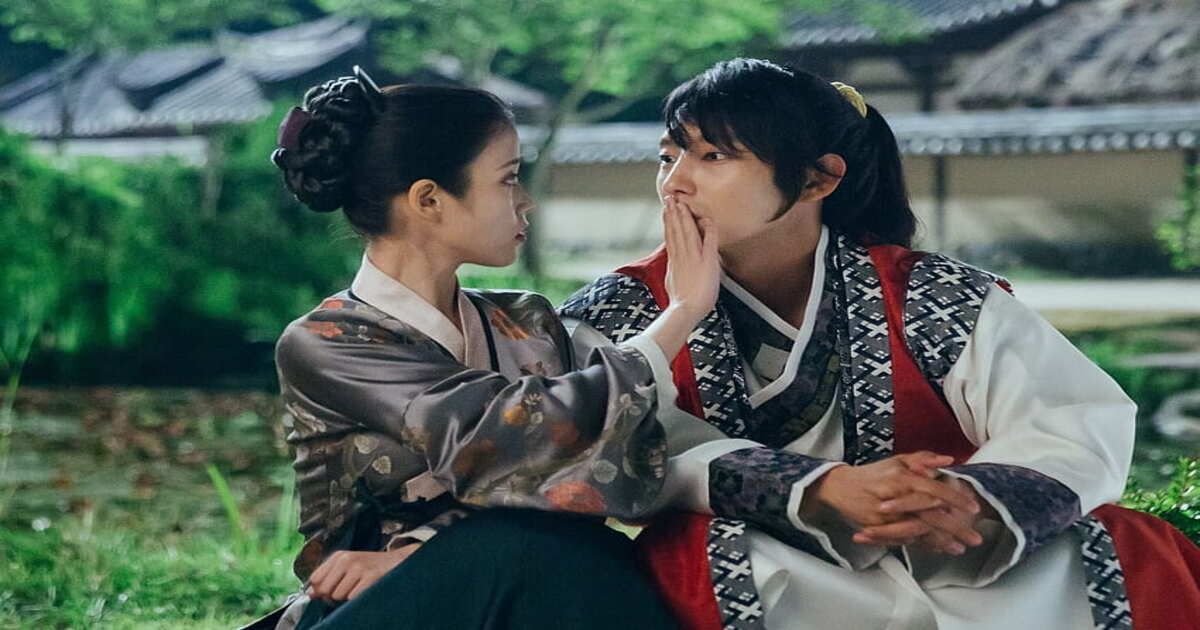 When a modern-day woman accidentally travels back in time, she finds herself at the heart of political tension among the royal family. This K-Drama is one of the best to masterfully weave together a love triangle with political battles. The beautiful colors and costumes of the Joseon dynasty give Scarlet Heart Ryeo some of the most gorgeous and stunning visuals on TV. K-Pop fans will be excited to see IU (아이유) star in one of her first dramas as well.
13
While You Were Sleeping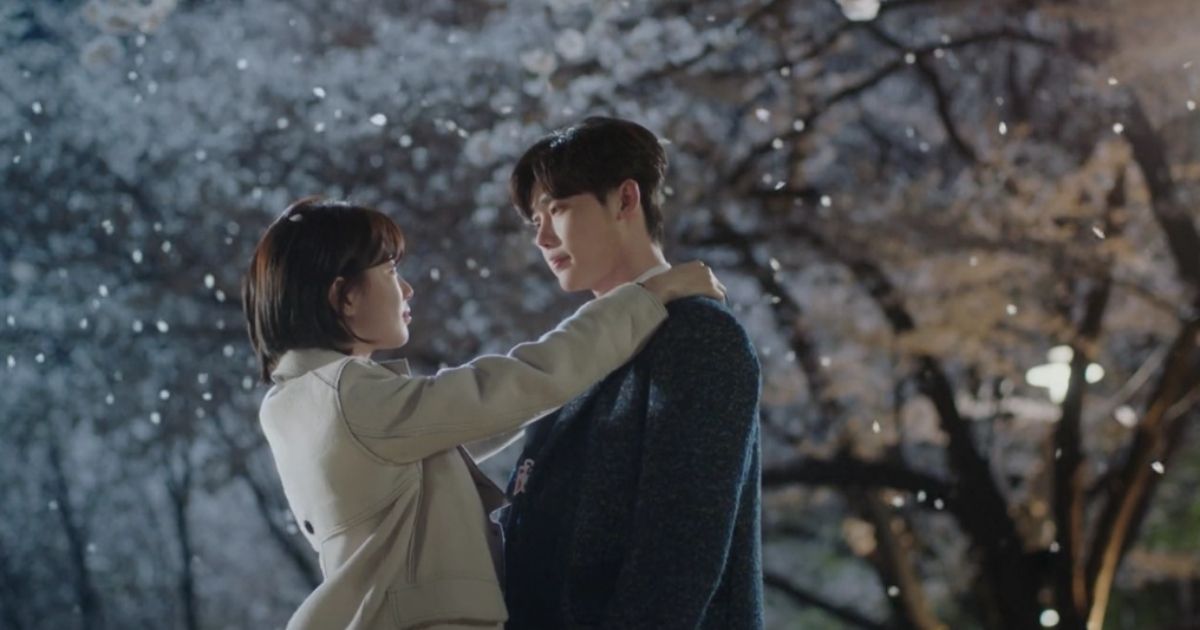 While You Were Sleeping is a classic Christmas romantic comedy that many people recognize, but the K-Drama bearing the same title couldn't be more different. A girl has grown up with strange dreams that can predict the future when other people are in danger. When she meets a prosecutor and police officer with the same power, they work together to navigate many dangerous situations. The super-power element brings a fun and creative plot without distracting from a suspenseful legal drama. The kind heartedness of the main characters and on-screen chemistry will warm the hearts of its viewers.
12
What's Wrong with Secretary Kim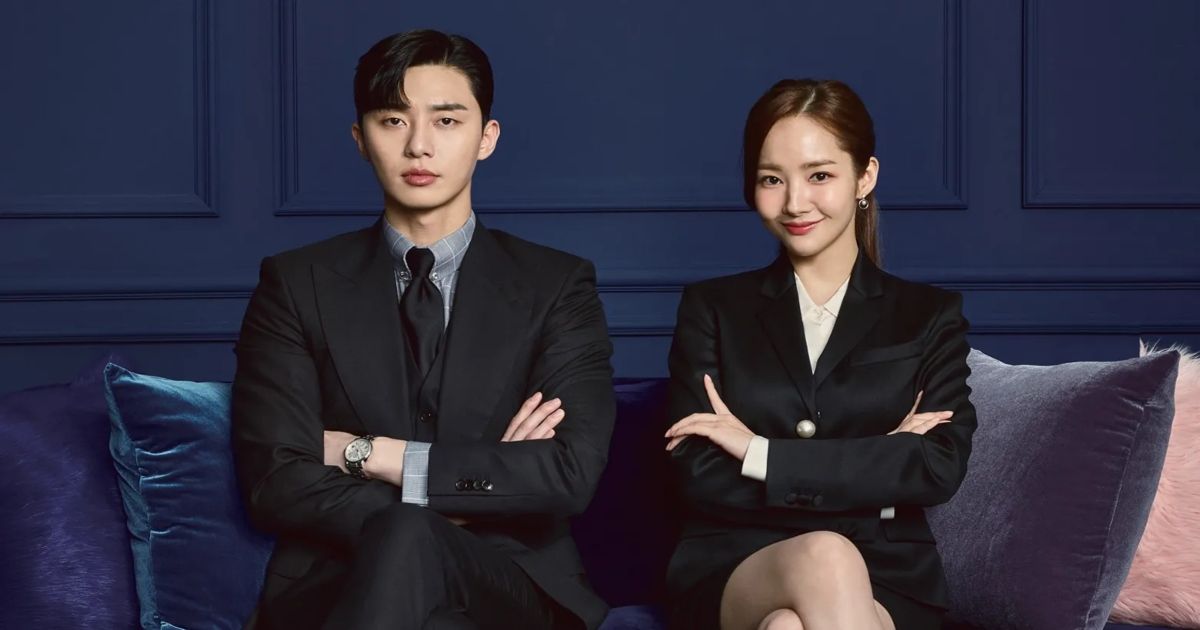 This K-Drama highlights the important but usually underappreciated role of a secretary. Secretary Kim is relentlessly dedicated to her job. When she realizes that she has achieved success at her job at the cost of her social life, she quits her profession. However, the man she works for has other intentions for her future. What's Wrong With Secretary Kim is loved for its witty dialogue and hilarious situational comedy. Getting to see insights into the common but overlooked secretary character, especially in this cultural context, is rewarding as well.
11
Boys Over Flowers
KBS
n"">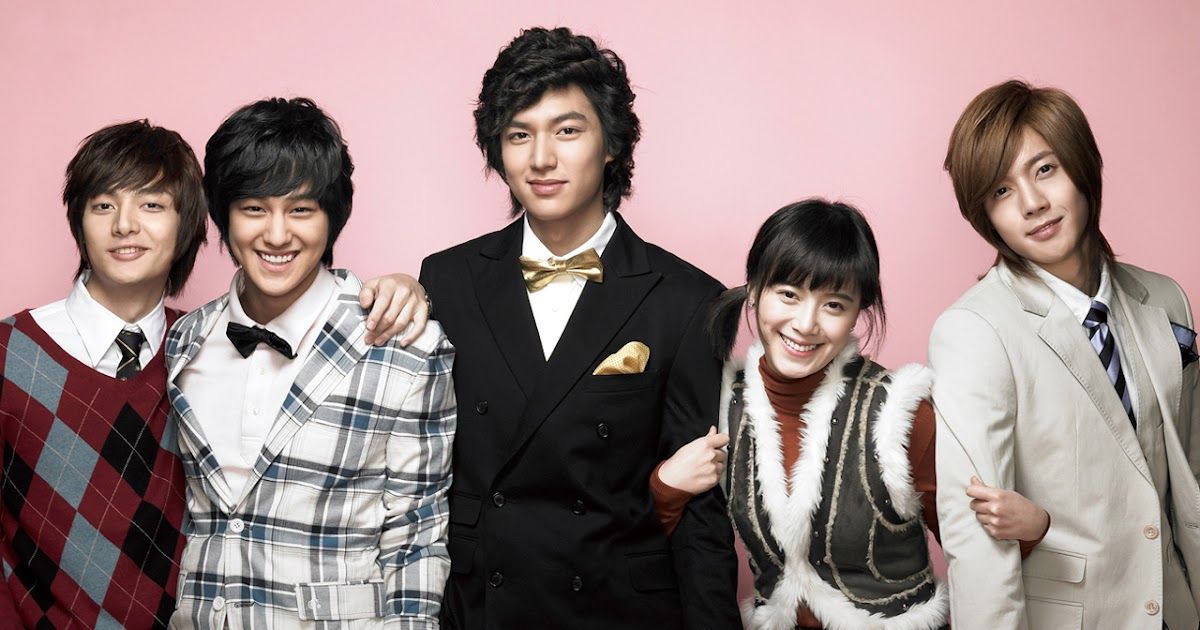 Back when Boys Over Flowers was made, it was still common to not pre-produce TV shows in Korea. Meaning the show would start airing after only a couple episodes had been shot. This led to a lot of difficulties writing quickly, obtaining enough footage, and even editing it all together. There are even some stories about working on the episodes ending while the first half started to play live on air.
Related: Lee Min-ho's 7 Best Performances, Ranked
Consequently, Boys Over Flowers can feel a little repetitive and slow in parts, but we still love it because of its heart-stirring romance and commentary on social classes. Geum Jan-di's family is poor, but when her surprise act of heroism earns her a scholarship, she starts attending school with the richest people in Seoul. Jan-di encounters prejudice for her social status but also forms life-long friendships.
10
Crash Landing on You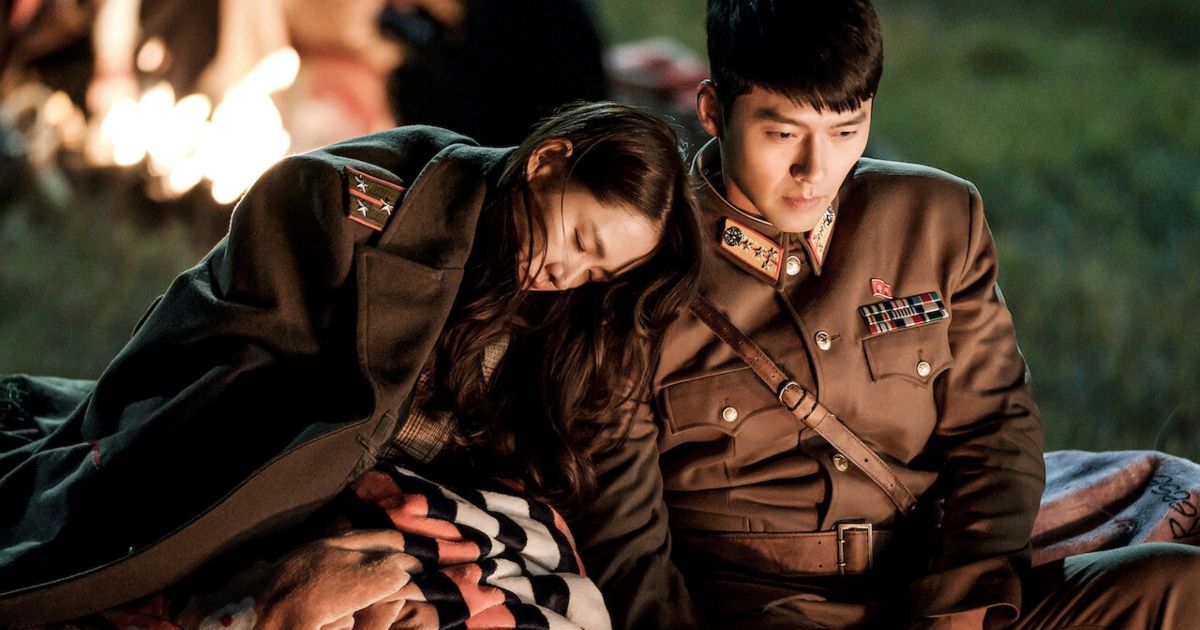 Crash Landing On You is a rare series that gives viewers a peek inside North Korea, while most K-Dramas take place in South Korea. A famous businesswoman's paragliding trip takes a turn for the worse, and she lands in North Korea. A handsome captain agrees to help her hide until she can escape the country. We love Crash Landing on You for its star-crossed lovers' romance and the insight it brings to Korean culture, North and South.
9
Descendants of the Sun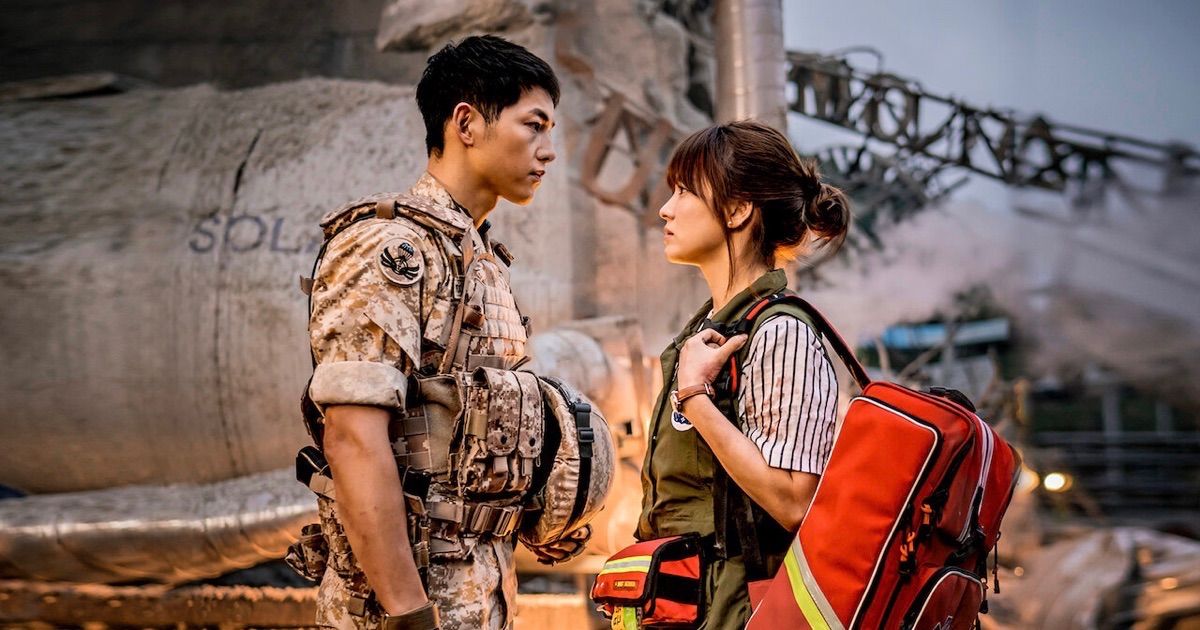 This series became especially popular in Korea for its up-close look at the country's military. Almost every young man must serve in South Korea's military for a period of time, yet no TV show had captured what life was like for special forces. Descendants of the Sun follows a captain of special forces and a surgeon assigned to the same base. As they experience dangers and disasters in their new environment the two form a deep relationship unlike any other. Descendants of the Sun is loved because of the war-ridden backdrop and the great chemistry between the two main stars.
8
Pachinko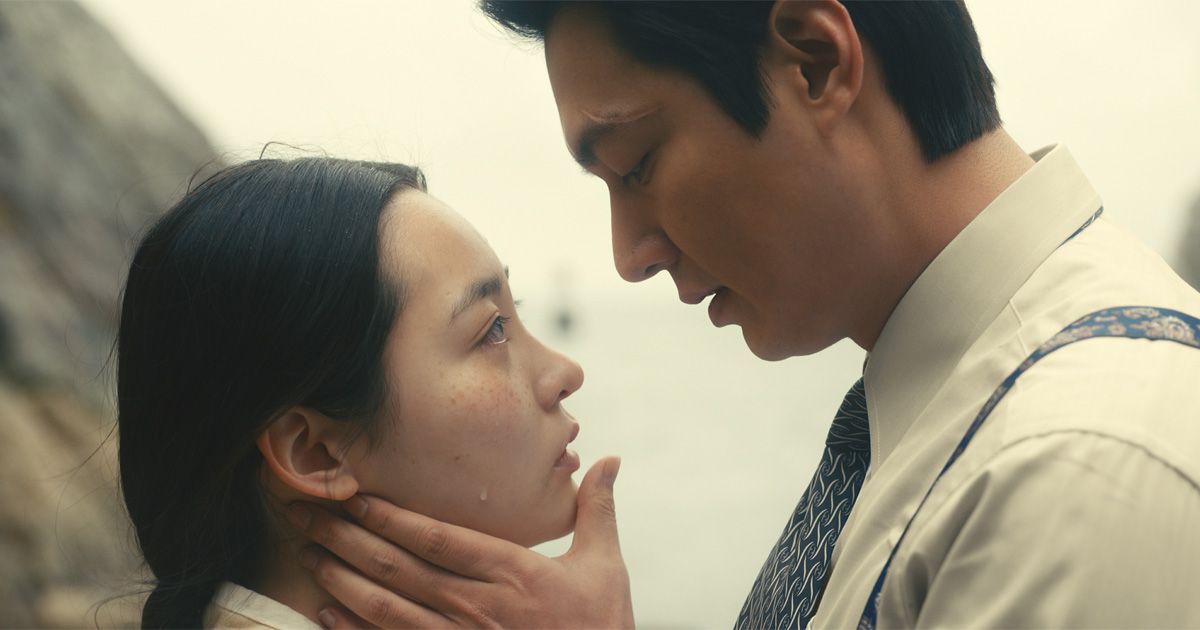 Based on a New York Times Bestselling novel, Pachinko tells the story of American Immigrants over four generations. The story focuses on ancestral ties and family history, with beautiful cinematography and moving performances. Pachinko is loved for its historical accuracy and palpable personal significance. The New York Times called this new drama "traditional, sentimental and inspirational" for the meaningful history and striking visuals.
Related: Pachinko Review: Revisiting Korean History and Diaspora
7
Squid Game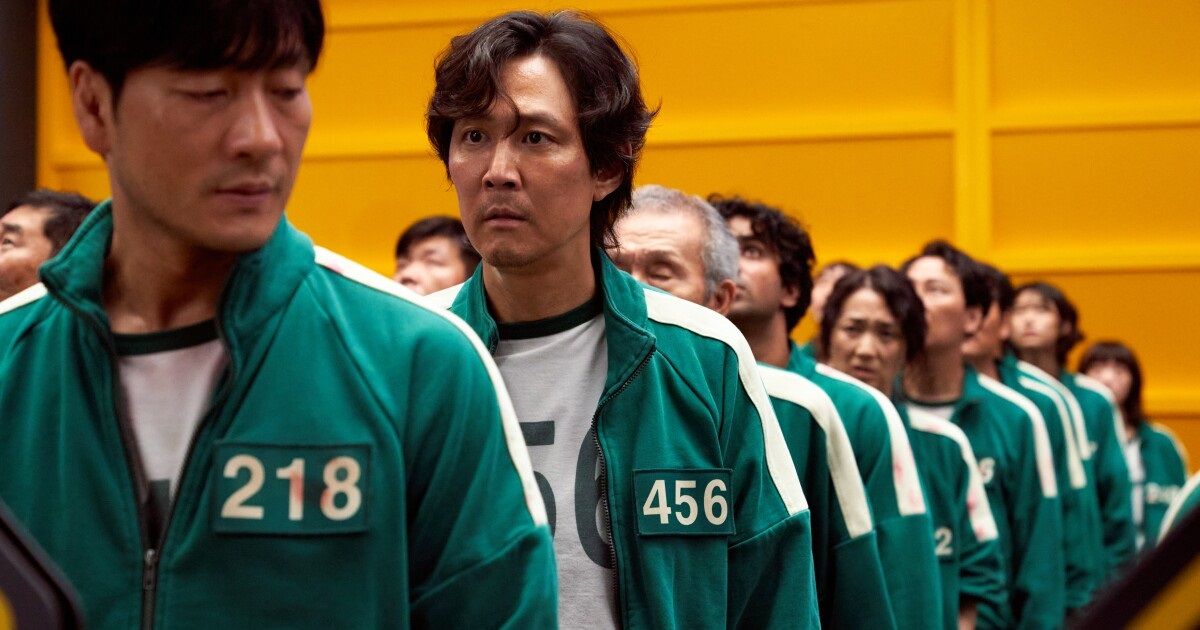 Squid Game took the streaming world by storm in 2021 because of its dark and suspenseful story. The show centers around a group of individuals competing in various challenges to win a large cash prize. This may sound familiar, but elimination from these challenges results not only in being out of the running for the prize but also in death. The dark take on competition shows just how far desperate people can go to achieve their goals. It leaves viewers questioning their own nature and character and was frequently considered the best TV show of 2021.
6
Goblin: The Great and Lonely God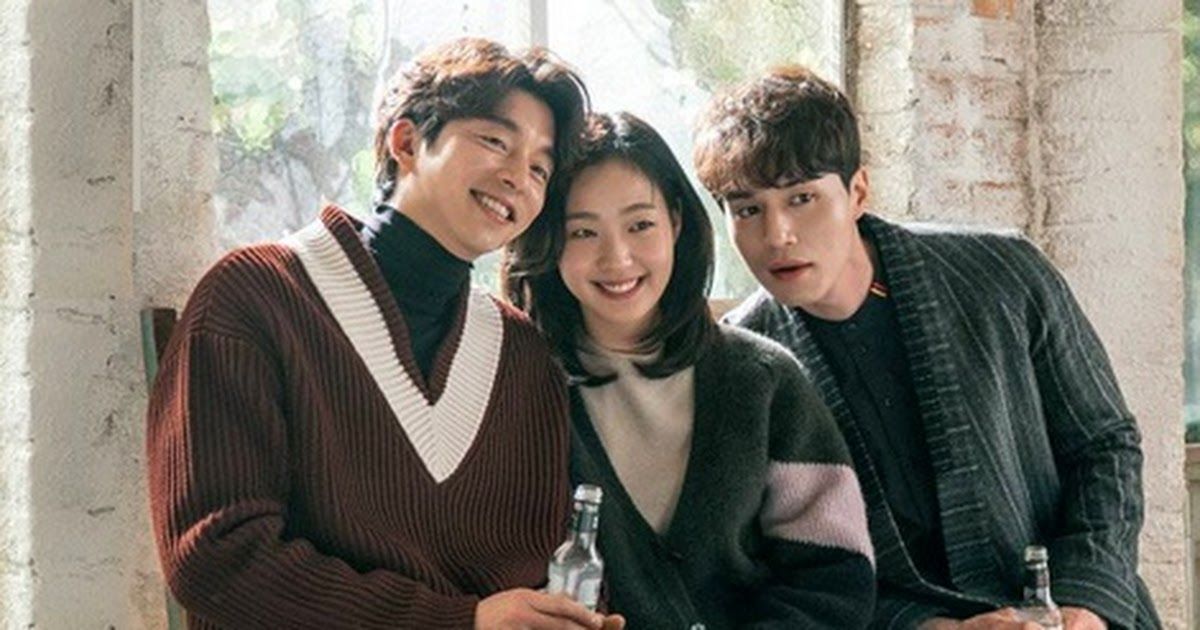 Goblin (also translated as "Guardian") shows off the creativity that Korean TV has to offer. The story centers around a Goblin, which in Korean mythology watches over and protects humans using magical powers. The Goblin will essentially be immortal until he meets his human bride. After centuries of wandering the Earth, the Goblin is more than ready to die, but meeting the love of his life may change his mind.
At first, some viewers may struggle to buy into the complicated and foreign mythology that Goblin presents, but by the show's end, the intricate plot and soul-searching characters will have everyone rooting for a happy ending. We love this show not only for its creativity but also for its detail-oriented dialogue and suspenseful plot. The story is full of so many twists and turns, that hardly anyone will see the ending coming.
5
Mr. Sunshine
ntvN"">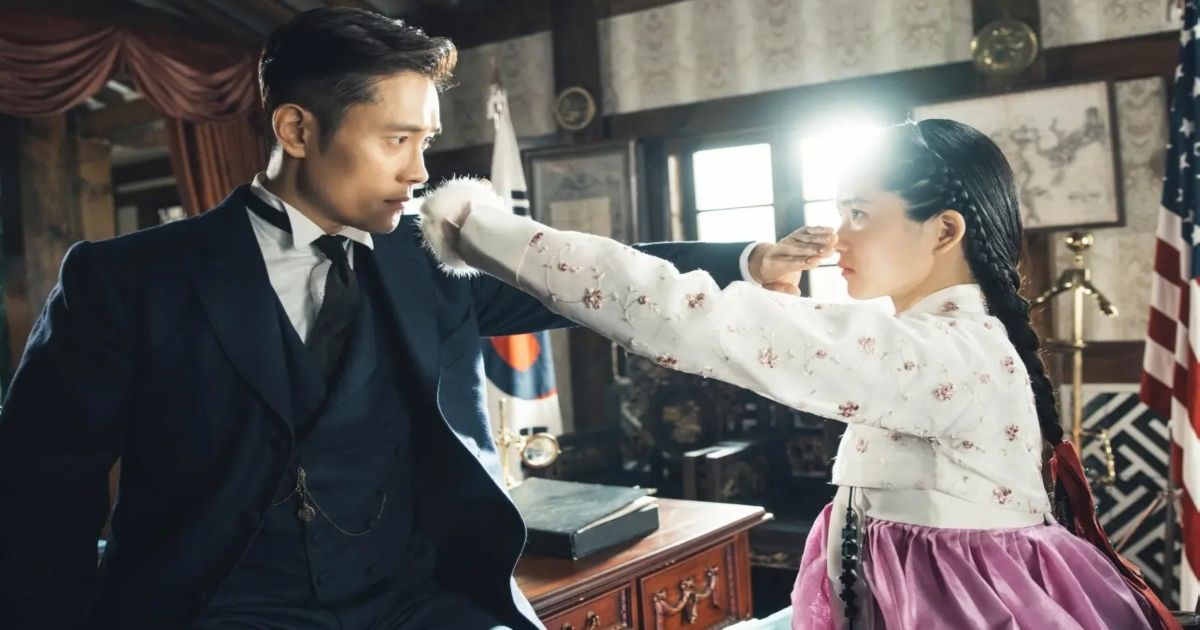 The production company spared no expense working on the lavish, spectacular Mr. Sunshine. Despite its cheerful title, Mr. Sunshine is a rollercoaster of emotions. The story, set in the early 1900s, focuses on the political battle for Korea's independence. The series is complete with political intrigue, quick action sequences, love triangles, and beautiful production design. Some history references may be difficult for audiences in the West, but thankfully a quick Google search should catch everyone up to speed. The all-around attention to detail in every aspect of this series represents some of the best that K-Dramas have to offer, although the serious look at Korea's history is not a journey for the faint of heart.
4
Hotel del Luna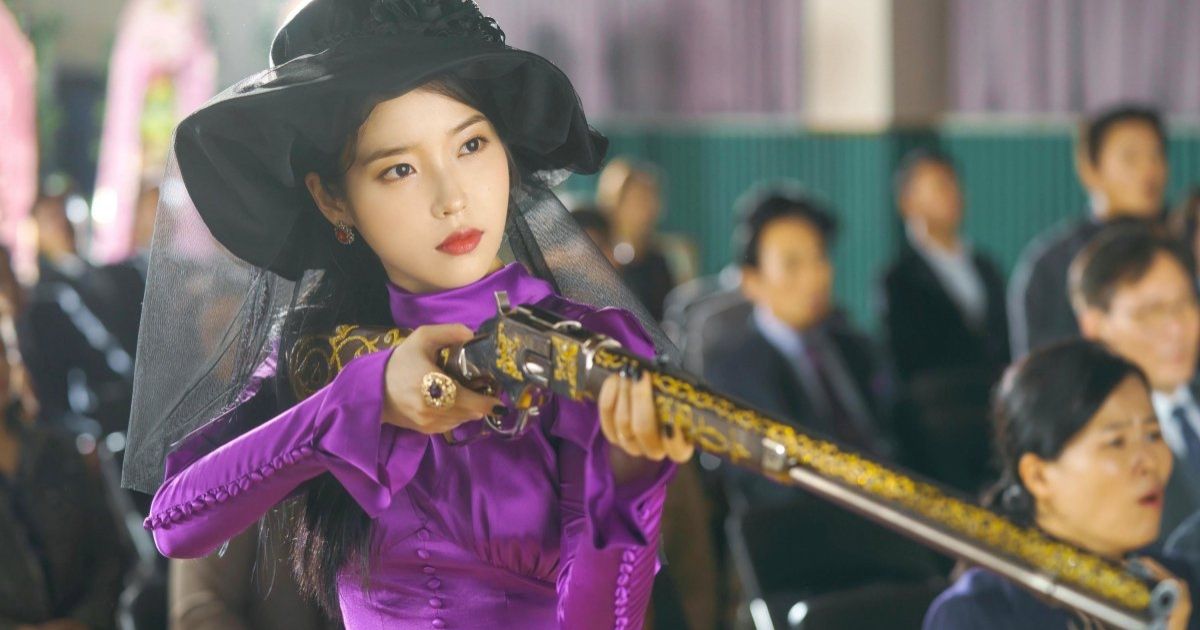 Hotel del Luna offers the perfect combination of bittersweet romance and supernatural elements, all while being set in Jang Man-wol's astonishing hotel. For over 1000 years Man-wol, who is portrayed by the famous Korean singer IU, has walked the hallways of her very own prison, doomed to spend every second with hosting souls before watching them find their peace in the afterlife. Only when the human newbie, Koo Chan-sung, is forced to take on the position as manager at the hotel, both Chan-sung and Man-wol's life is slowly turned upside down.
Deeply rooted emotions and daunting secrets are stirred up as the hotelier, and the manager try to navigate through their chaotic coexistence as well as growing feelings for each other. Heartache, enthusiasm, suspense, and, needless to mention, an incredible wardrobe. When writing this masterpiece, the Hong sisters, Jeong-eun and Mi-ran, made sure that tears will be shed, pulses will beat through the roof and emotions will be sky-high.
3
Bloodhounds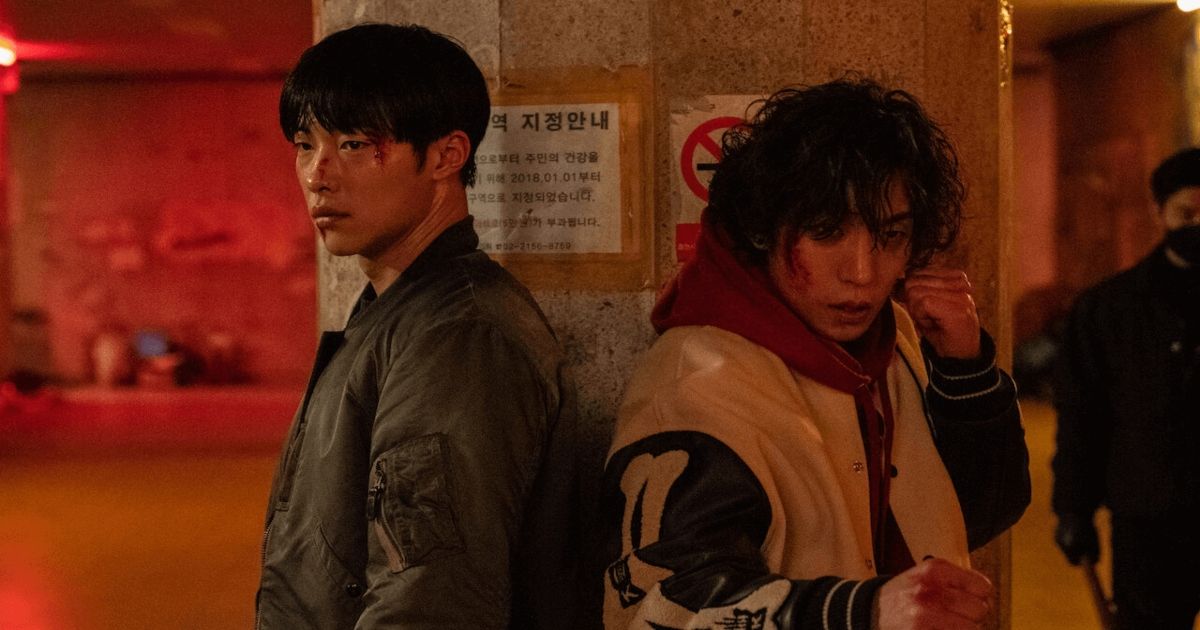 Five seconds are enough to confirm that the recently released K-drama Bloodhounds is packed with the kind of action that makes the hair on the back of your neck stand in excitement. The classic opposition of wealthy vs. poor all mainly kept grungy, dark, and sweaty. Focusing on a quest to protect innocent people, the two friends and boxers Kim Gun-woo and Hong Woo-jin take on the corrupt rich.
While doing what they do best, which is throwing fists with utter precision, they are willing to face the ugly side of greedy humans. Overflowing with excitement, this K-drama makes the viewer want to jump up from the comfort of the couch and cheer for the two devoted underdogs.
2
It's Okay to Not Be Okay
ntvN"">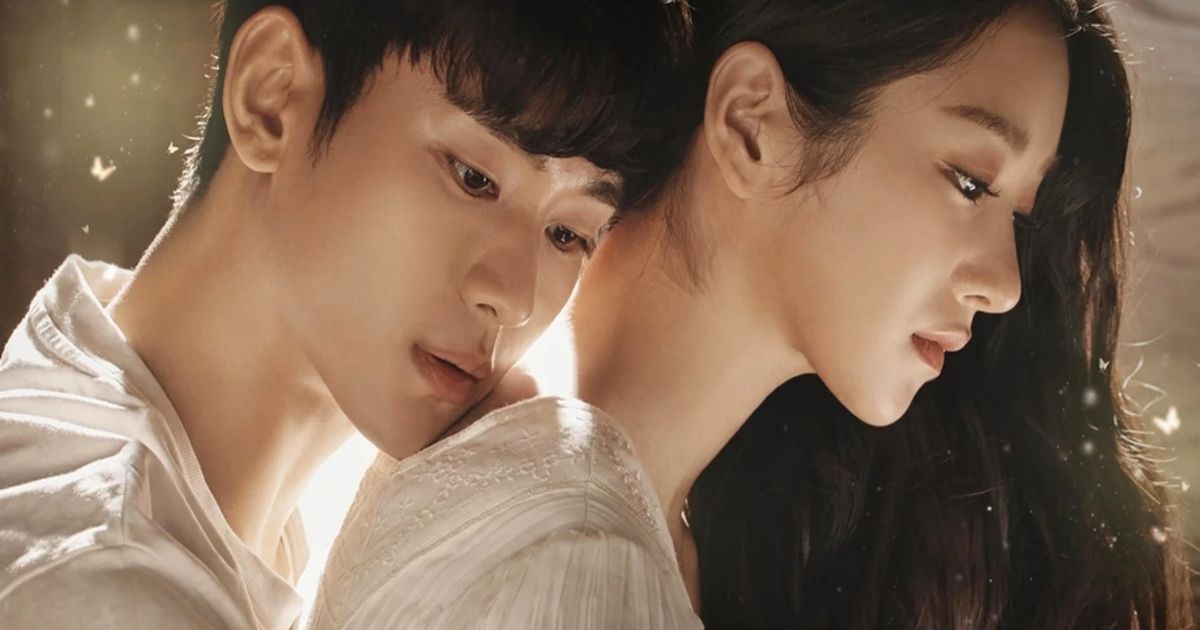 The creator of the widely celebrated drama It's Okay to Not Be Okay, Jo Yong, had, without a doubt, a clear intention in mind. The writer created a space for those who often feel like there is no space for them. Focusing on the hardships of two brothers and offering insights into mental disorders, particularly Autism Spectrum Disorder, this K-drama sheds light onto those emotions which are usually hidden behind shadows.
There is no too much nor too little, as any feeling is shared and seen in It's Okay to Not Be Okay. From love and misunderstandings between the brothers Gang-tae and Sang-tae to passion and difficult conversations between Gang-tae and his love interest, Ko Mun-yeong. It is a beautiful rollercoaster of the sometimes strenuous path towards vulnerability, with secrets being unveiled around every turn. This series will make you walk the same path and heal whatever is still clinging to your heart.
1
20th Century Girl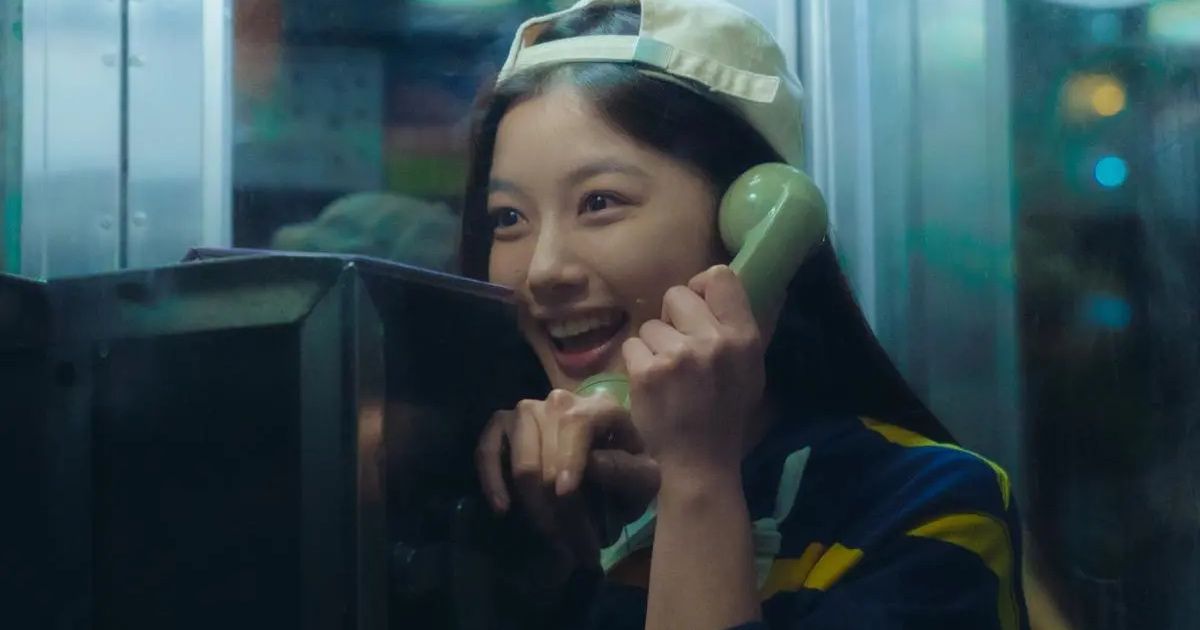 What was meant to be an investigation of Baek Hyun-jin's life, the crush of her best friend turned into an unexpected stumble through Na Bo-ra's own love life. Mixed-up name tags and misunderstood feelings create some drama between the four teens in 20th Century Girl. Set in 1999, the story takes the many viewers right back into their own school life, and the lights as well as colors create a fitting, dream-like atmosphere. The successful actress Kim Yoo-jung easefully carries the storyline while allowing for different emotions, whether it is joy or despair, to surface. 20th Century Girl will keep you up at night, fall in love with the characters, and root for your favorite couple.