Franchises have existed since the beginning of Hollywood and filmmaking. Binge-able movie franchises like James Bond, Star Wars, the Marvel Cinematic Universe, you name it, are seemingly here to stay. Seeing as they serve as the bread and butter of Hollywood, studios are looking for ways to keep them going, even as the original actors decide to quit. Studios, for years, have been trying to see if some franchises can move forward without their franchise player.
Franchises changing lead actors is nothing new. One that comes to mind, would be of course the James Bond franchise where changing actors is a feature with six faces. The Tim Burton/Joel Schumacher Batman films saw the caped crusader go from Michael Keaton to Val Kilmer to George Clooney. But in recent years, it's the characters are changing their roles in the stories and are now presenting different leads. The sequel trilogy focused on a new trio instead of Han, Luke, and Leia. There was even an attempt to replace Tom Cruise with Jeremy Renner in the fourth Mission: Impossible film but quickly fizzled out. Even now, with Indiana Jones and the Dial of Destiny, there's an inkling that the Phoebe Waller-Bridge character might take over from the famed archeologist. However, there have been more missteps in this regard than successes. A lot of these films either don't do well commercially or people aren't that receptive to this big change in the story. Having said that, there have been a few successful switches of the leads in franchises.
RELATED:From 'Black Panther' to 'Creed', 10 Popular Franchises That Changed Their Leads
Which Franchises Have Successfully Handed off Storylines to New Leads?
When Creed came into the world in 2015, it breathed new life into the decades-old Rocky franchise. After six films with Rocky Balboa (Sylvester Stallone) as the lead, which saw him from the young fighter to the aging former two-time heavyweight champion of the world, where else could a story in this world of Rocky? What director Ryan Coogler did was turn his attention to Rocky's rival-turned-friend Apollo's (Carl Weathers) son, Adonis (Michael B. Jordan). Coogler was able to successfully tell a new story within a familiar landscape for a multitude of reasons, but one is how he implemented the Rocky character: Rocky is no longer the main character. Now, he's the supporting character.
This change in position works in this hand-off's favor because it doesn't feel like Adonis is Rocky's replacement. Adonis is the main character of this film, so we're attached to him. We spend the first part of the film learning about Adonis, finding out what his wants are, what his troubles are, and what his background is before we are reintroduced to Rocky. Adonis is his own person and not an attempt to copy and paste another Rocky to slot in at the end of the film. By having him in a supporting capacity, Rocky is there to help Adonis on his hero's journey while adding legitimacy to the fact that this story belongs in this universe by having the original star there with the new star.
Another reason for the Rocky/Creed films' success is that Rocky was there for more than one film. Being in both Creed and Creed 2, further emphasized that he is not being replaced and something else very important: we don't have to say hello and goodbyes at the same time. We don't have to get to know Adonis, someone we just met for the first time while having to say goodbye to a character we have all known and loved for forty years. Creed focused solely on building Adonis' story with Rocky there to build it alongside him, so b by the time we get to Creed 2, there's a literal handoff that's sweet and subtle when Rocky says to Adonis, "It's your time." Now the Creed films can and have moved forward without Rocky Balboa.
Why Has the Scream Franchise So Successfully Changed Leads Through the Years?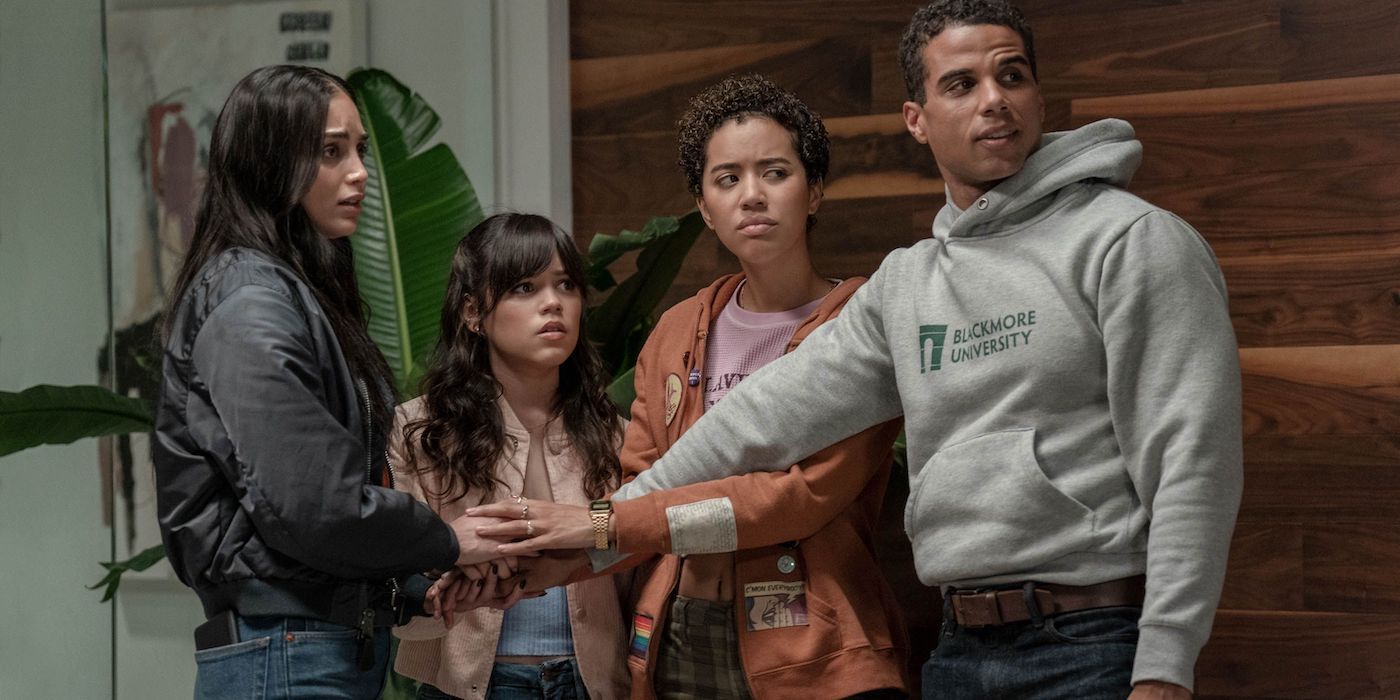 Similarly to the Creed/Rocky film, the Scream franchise has been able to consistently change characters and leads. When Ghostface first hit theaters in 1996, Sidney Prescott (Neve Campbell) was the main character and that continued for the following films, but Scream has been able to have a revolving door of characters returning. The fifth Scream film added new cast members with Melissa Barerra and Jenna Ortega as the leads, but Prescott, Gail Weathers (Courteney Cox), and Dewey Riley (David Arquette) were there, like Sly Stallone, in supporting roles. Cox would again show up again in Scream 6. Expanding the Scream cast over the years works because, as opposed to Rocky/Creed, Scream is not so much focused on one character. Scream has a central character whose part of an electric ensemble.
With Scream, the expansion of the ensemble worked to switch the leading roles over the years. As a result of that expansion, the original cast can come in and out as they please for as many films as they want. The result: the franchise becomes bigger than the main character. As much as Sidney Prescott and Gail Weathers are part of the beauty and success of Scream, the films can still function without them when there is a large enough cast to fill their absence. While it was unfortunate for Neve Campbell to not come back for Scream 6, the film still managed to be a success despite this as audiences loved its new characters enough to stick with them. The failure of most franchise hand-offs is that they focus too much on one character, and not so much on building the world around the character and that means investing in other characters as well. Making the franchise's main and singular appeal its star causes a franchise to die without them.
What Is the Main Reason Why Franchises Succeed or Fail?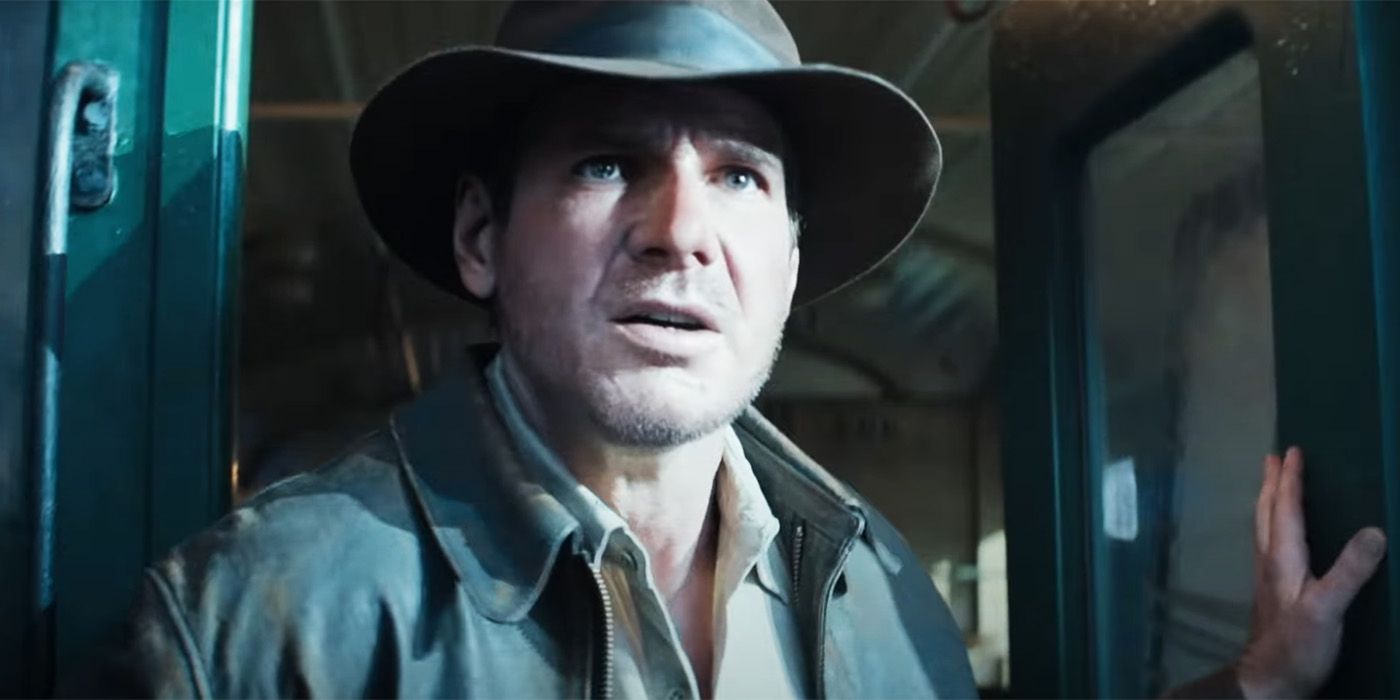 What really divides the hand-offs and the fumbles is time. It takes time for the audience to get used to a new character because we spent so much time with the original. Studios too often want to get rid of and replace the original characters to make way for new cash crops of characters, completely negating the years the audience has with the character. The expectation seems to be that we transfer all our feelings to the new character, which is asking a lot from the audience. How are we supposed to suddenly care about Shia LaBeouf's character in Kingdom of the Crystal Skull when we spent decades with Harrison Ford? Films need to take time and grow new characters and honor the time we spent with the original characters like Rocky and Sidney Prescott. So when the time comes for the original actors to depart, the franchise will be in good hands.