It's true that today, we have an abundance of streaming services and more content to consume than we have time for. But let's be honest, Netflix is where the binge-watching revolution began. The streaming service has been churning award-winning original shows for years, as well as securing rights to some of the best shows ever created in television history. But with thousands of programs available at any given time, knowing just which shows are actually worth investing your precious free time can feel impossible. Luckily for you, we're here to help you filter the fluff and discover Netflix's true gems.
Scrolling through Netflix's dozens of categories can either feel overwhelming, like looking for a needle in the world's largest haystack, or uninspiring, when all the titles seem familiar and yet nothing catches your eye. But buried within its massive archive lies a treasure trove of creative, addictive, and innovative stories that have revolutionized televisions.
From historical dramas to laugh-out-loud comedies, from sci-fi thrillers to true crime docuseries, you're going to find on this list a queue full of shows to watch. Let us be your personal Netflix curators and help you chart the sea of choices, so you can find the kind of shows you'll wish lasted twice as long but can't wait to start over from the beginning the second they end.
Lady Dynamite
Let's start off with one of the most underappreciated, underseen experimental comedy series that Netflix dropped and forgot about. Lady Dynamite is a careful and absurd compilation of all the comedic catastrophes that Maria Bamford encounters as she bruises life's bumps and grinds her way through. Loosely based on her own life, the soulful sitcom chronicles events from her past, present, and future making the entire experience feel like a surreal confession.
By blending animated, fantastical sequences and using a disarming perspective as only Maria could tell it, the two-season wonder shines a light on mental health in the most refreshing ways. There are just so many laughs that you'll find it hard to not believe that light will always find its way back in. Life may have knocked her down one too many times, but Maria always rises like a phoenix from the ashes.
The Crown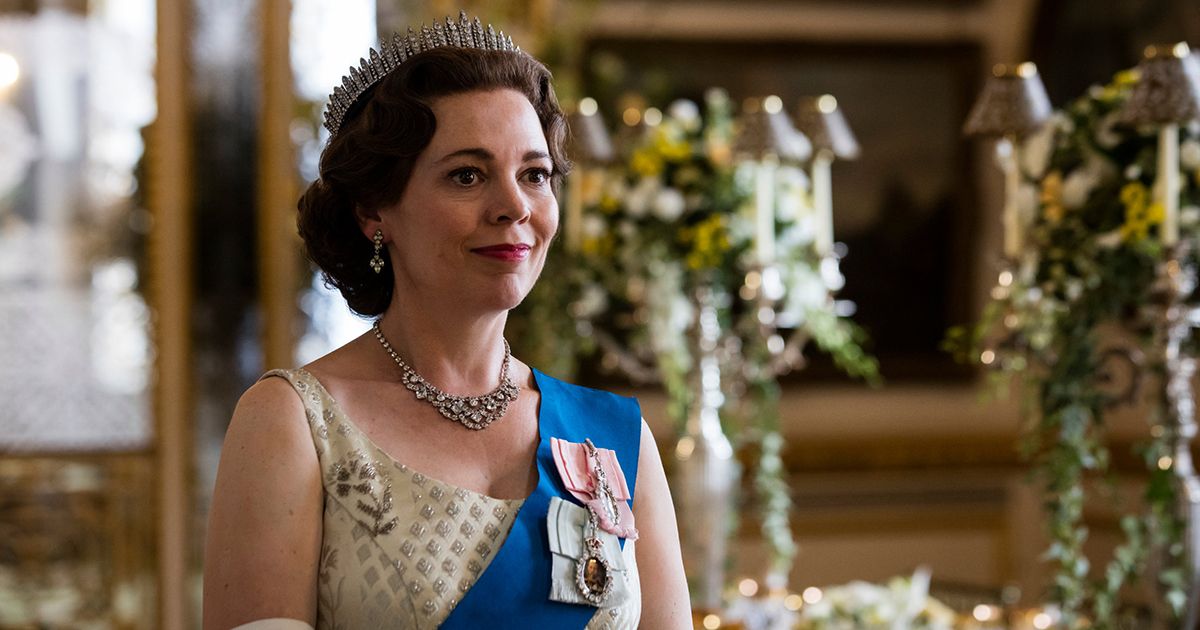 The Crown is an absolutely stunning, lavish drama that brings the royal family vibrantly and dramatically to life by exploring their flawed humanity, showing the audience what happens when the duties of the throne collide with the vulnerabilities of the people behind the crowns.
Peter Morgan breathes an old-school charm into this five-season drama that follows the reign of Queen Elizabeth II from her youthful, scandal-plagued ascension to the throne to the present day, backed by phenomenal performances from Claire Foy, Olivia Colman, with Imelda Staunton as the show progresses. We see historical events roll out with the very personal story of a woman thrust into a role she never desired but fulfilled with dignity. Superb performances, exquisite production values, and grand costumes make this period drama a truly wonderful one.
Related: The 25 Best Movies on Netflix to Watch Right Now, Ranked
Ozark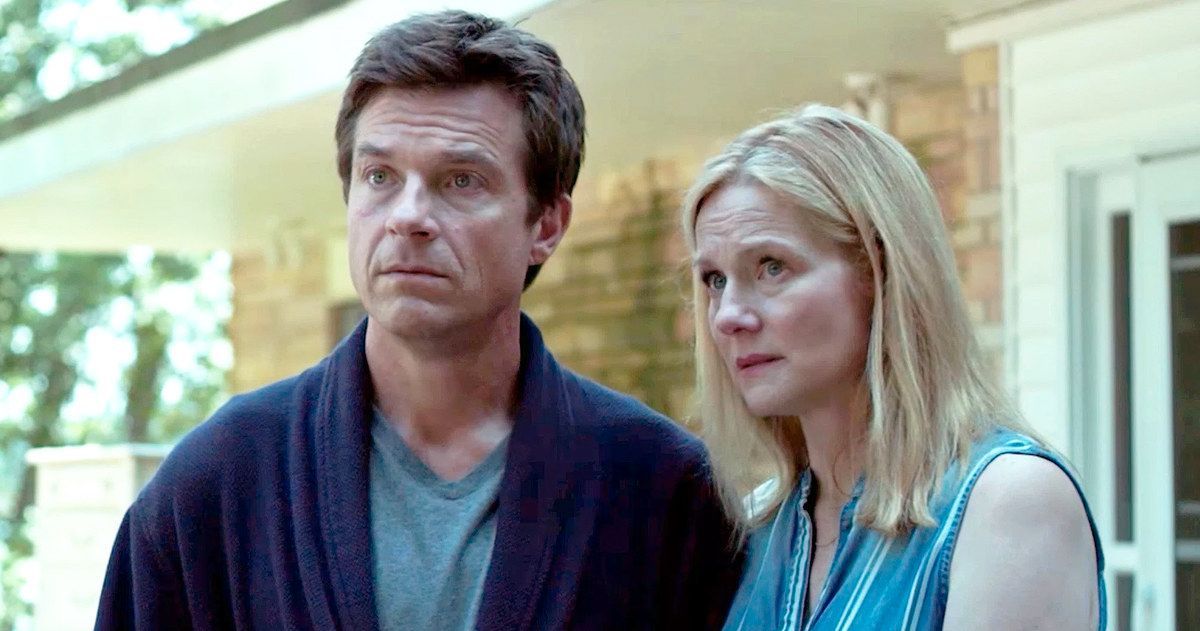 When a money laundering scheme goes threateningly wrong, a mild-mannered financial advisor, Marty Byrde, is forced to uproot his family of four from Chicago to a summer resort community in the Lake of the Ozarks. That's the surface-level premise of Ozark. But do not be fooled by the subtle intrigue it radiates because that is so much more to that story.
Known to be one of the most consistently brilliant shows Netflix has ever produced, what starts as a fresh beginning for the Byrdes soon transforms into a tangled web of corruption and deception as the family is pulled into the exact criminal economy they were hoping to avoid.
Jason Bateman drips with grace as the perpetually stressed hero and Laura Linney is ever-so-stunning as the intelligent and resourceful better half. From character development to rich regional detail, the great Ozark is saturated with elements that constantly up the suspense ante and then drops a heart-in-your-throat finale.
Stranger Things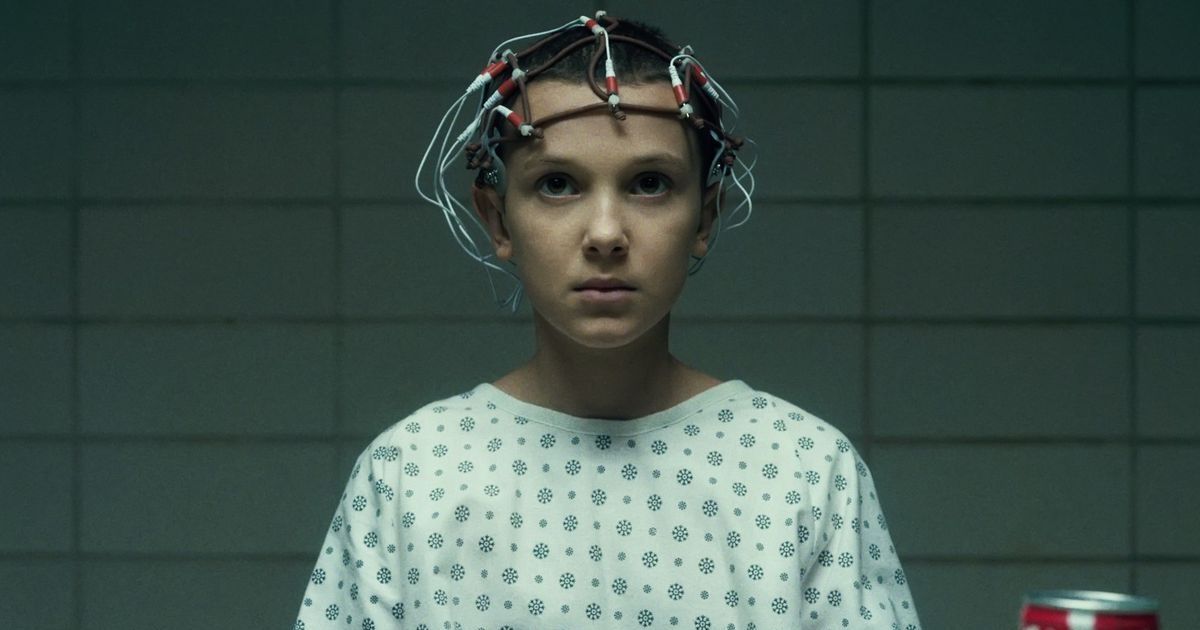 The Duffer Brothers first graced the small screens with this incredibly entertaining supernatural science-fiction series that brought the nostalgic weirdness of the 1980s to life. Appearing in its overall aesthetic as part Stephen King and part Steven Spielberg with a healthy dose of pop culture references, Stranger Things follows the events that conspire after a young boy named Will Byers vanishes into thin air from the little town of Hawkins, Indiana.
His mother, police chief, and his friends must now confront the otherworldly forces attacking them from The Upside Down and fight a mysterious drug-fueled government experiment to get him back. Set to a trembling synth soundtrack and featuring a fantastic cast of characters, the show blends heart, horror, and humor with an irresistible plot that just keeps on getting more intriguing as we go.
Dear White People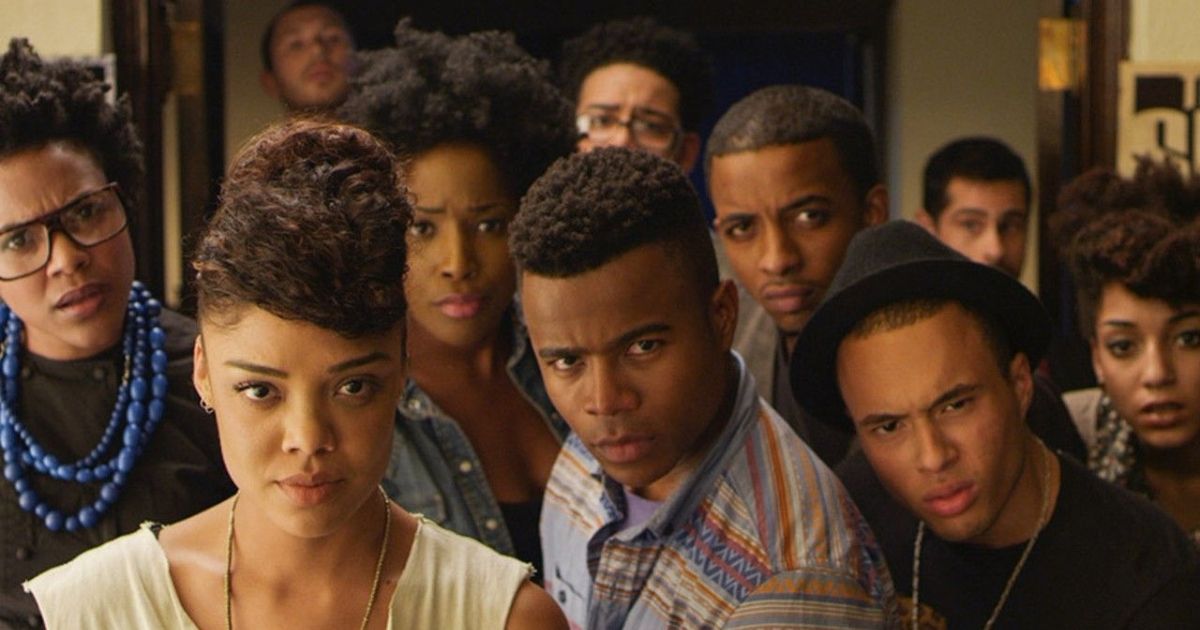 Setting its piercing gaze firmly and unwaveringly on issues of identity and race, this biting satirical series created by Justin Simien based on his own feature-length film tackles complex social issues with humor and heart. Starting with an insensitive Halloween party stunt that kicks up a racial firestorm at an Ivy League college, Dear White People follows a diverse group of students who are thrust into the middle of a cultural divide no one wants to cross.
Featuring a brilliant young cast including the likes of Logan Browning, DeRon Horton, Ashley Blaine Featherson, and Brandon P. Bell, the series tackles controversies of cultural appropriation, interracial dynamics, and more through an unpredictable and highly shocking plot wide enough to fit in individual stories and layers of development.
Squid Game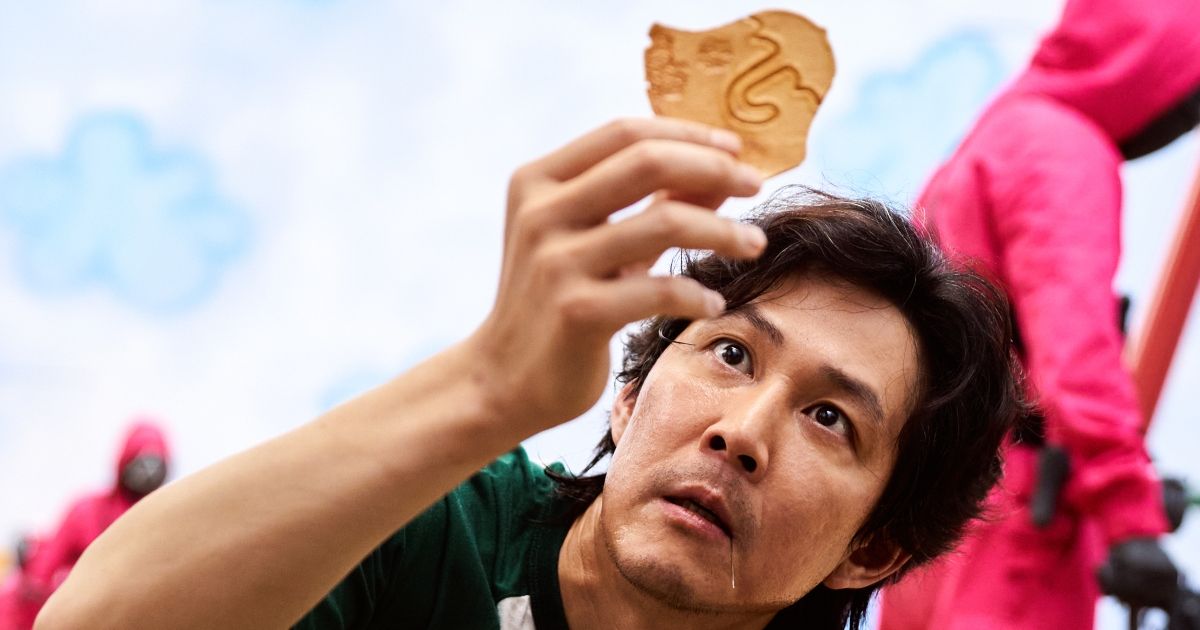 A show that took the world by a storm, Squid Game delivered heart-stopping thrills, suspense, and sidesplitting humor, all packed into nine episodes. The irresistible premise is somewhat a mix of Hunger Games, Battle Royale, and Saw, where a game tracks destitute citizens drowning financially and willing to risk life and limb (quite literally) for a chance to escape their ruin and win a tempting prize.
With both a childlike wonder and haunting brutality, the series pits a group of desperate contestants against one another in several creepy and deadly playground games. However dystopian and disturbing in its visuals, this heart-stopping South Korean thriller managed to bag 14 Emmy nominations, and many other accolades. The dazzling set design and dreamy melodies also make the fable very appealing.
Master of None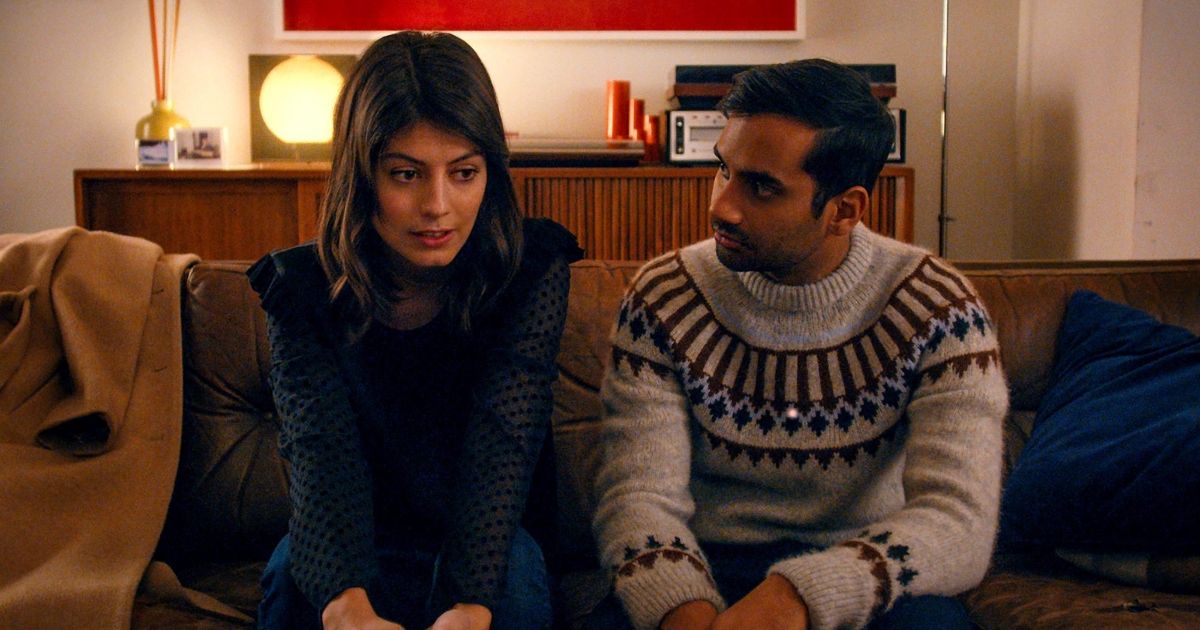 An original, relatable, and deeply personal comedy from Aziz Ansari, Master of None beautifully explores the pursuit of happiness and love and meaning in this crazy-fast modern world. In the center of it all is a meandering, unserious 30-something New Yorker named Dev, who is professionally an actor. The three-season long series moves between moments of sheer hilarity and honesty while also effortlessly balancing blind dates and relationships and the elephant in the room – culture.
Ansari is at his creative best for writing, directing, and starring in the show and allowing fans a glimpse into what it is like for an immigrant and a minority and literally anyone trying to "make it" to find their place in the world. Moreover, it features gorgeous cinematography that makes you fall in love with the Big Apple all over again.
One Day at a Time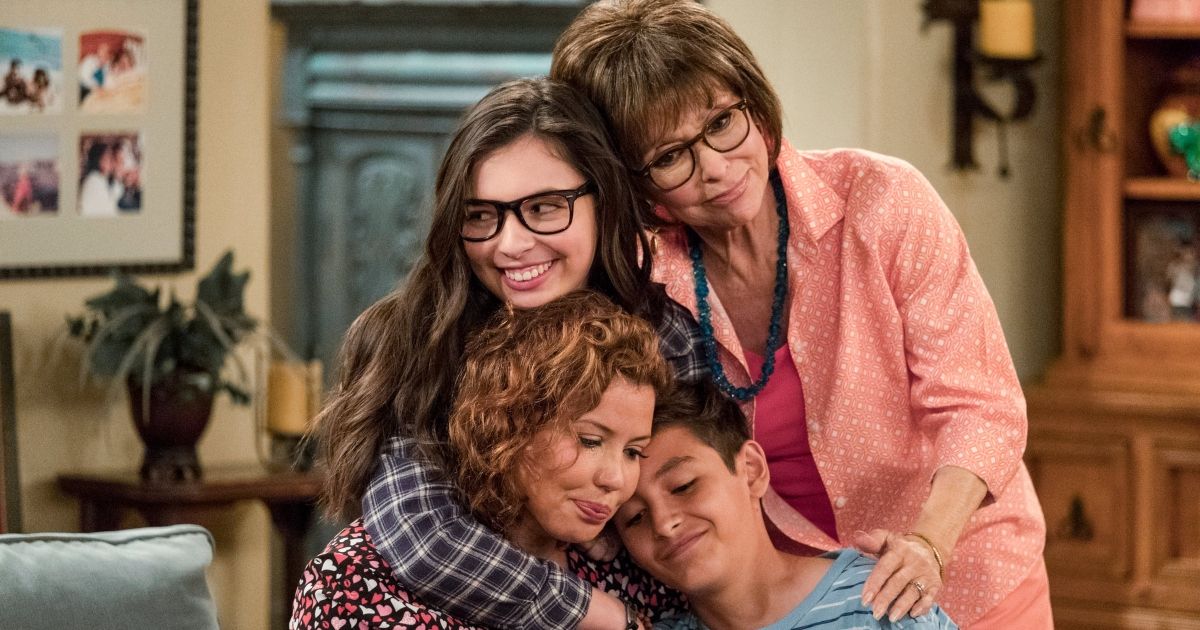 One Day at a Time is a genuinely delightful show that revolves around a Latino family consisting of a Cuban-American former military mom and her two teen kids living with their eccentric, opinionated, and adorable abuela. The sitcom takes on issues of gender, generation, and culture with addictive and unforgettable laughs and sincerity. In a way, it seems like an updated version of the classic sitcom format that gives the audience diverse perspectives and progressive values while also keeping the humor intact.
The stellar cast is headed up by Justina Machado as Penelope, who is the lovable, strong-willed matriarch. Then there's Rita Moreno, Isabella Gomez, Marcel Ruiz, and Todd Grinnell. Every episode is created with so much care to fit in timely issues that there's not one dull moment throughout.
Russian Doll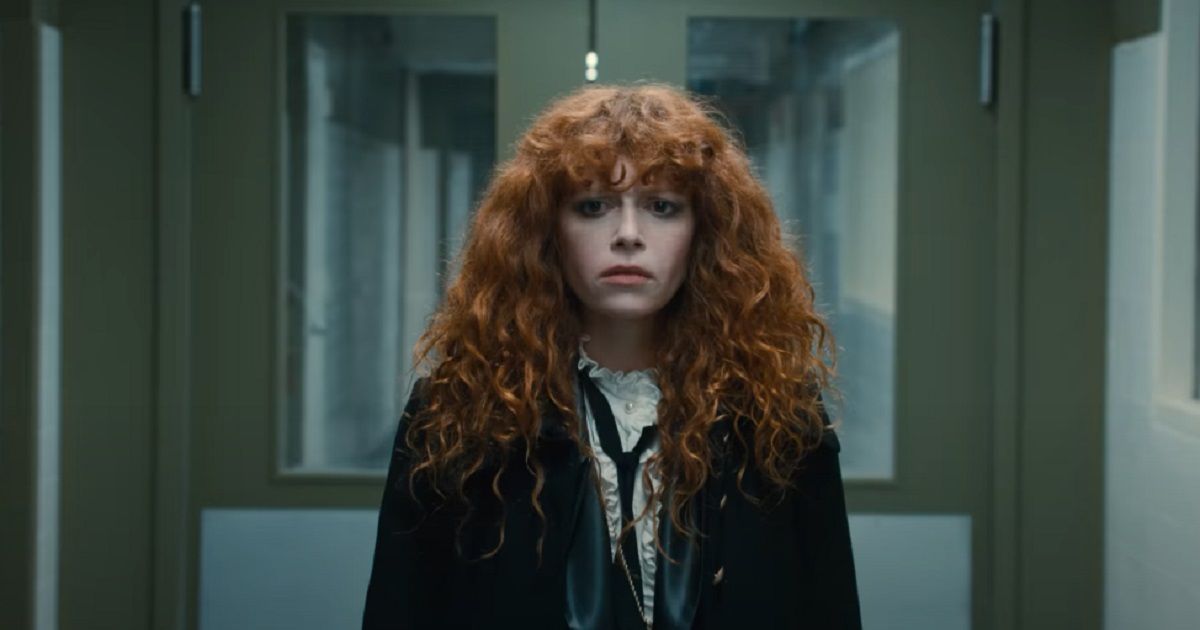 You know her from Orange Is the New Black and now Poker Face, and you know her as an ingenious, fiercely talented, and captivating co-creator and main heroine of this dazzling comedy series. Natasha Lyonne stars in Russian Doll as Nadia Vulvokov, a woman who dies repeatedly on the night of her 36th birthday party where she is supposed to arrive as the guest of honor only to relive the night over and over again à la Groundhog Day, as if nothing ever changed.
The darkly intriguing series proves how an original story can captivate the audience like no other even if it's repeated over and over again. As Nadia gradually begins to look past the absurdity and into the meaning hidden within her mysterious, recurring death, the series delivers jarring truths about free will, personal growth, and what gives us the ability to change. Overall, Russian Doll shakes you with an emotional punch as well as its puzzle-box premise.
I Think You Should Leave with Tim Robinson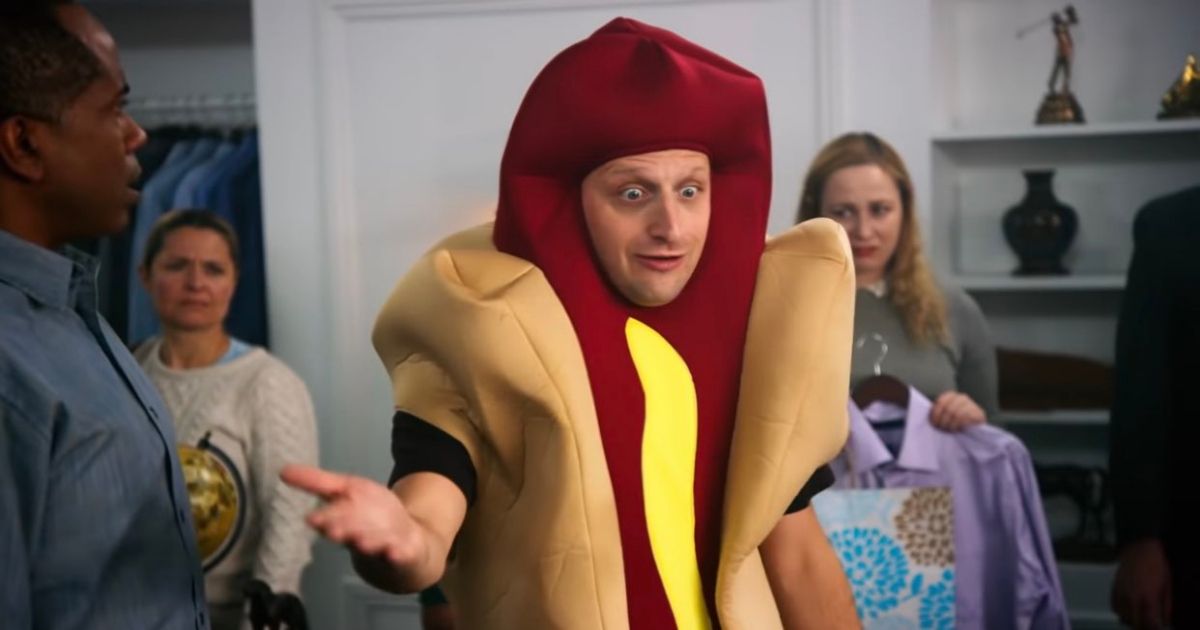 The only sketch comedy series on this list and perhaps the best one on Netflix, I Think You Should Leave with Tim Robinson is ridiculously funny, has a dark essence, and is an absolute genius to witness. Tim Robinson and an all-star crew of brilliant comic performers tap into the unsettling, embarrassing, hilarious place we all go to when things start to go a bit off the rails.
Related: Netflix's I Think You Should Leave: Why You Should Watch the Surreal Sketch Show
Despite only having six episodes in each season and the episodes only spanning 20 minutes each, the show combines rapid-fire sketches, and breathlessly hilarious gags, and seriously committed performances to push the boundaries of what comedy can do. More often than not, the show's ridiculous ideas end up revealing hard truths about modern life. Ultimately, I Think You Should Leave provides a one-of-a-kind experience for fans of comedy.
Orange Is the New Black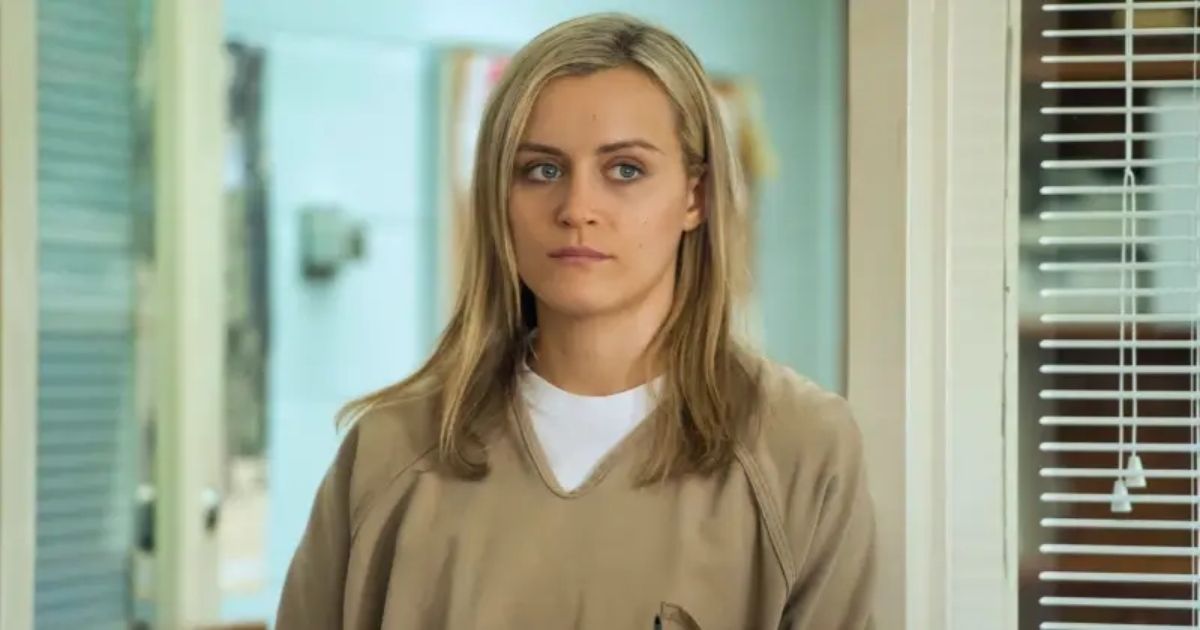 This smart, female-oriented TV series welcomes you to Litchfield Federal Prison, a place where scandal, secrets, and struggles lie just beneath the surface of incredible storytelling. Orange Is the New Black is a groundbreaking prison comedy that follows Piper Chapman, an affluent woman who is sentenced to 15 months at a minimum security prison for participating in a drug crime almost 10 years ago.
As soon as she sets foot inside, she realizes that life behind bars is no day in the spa. The show portrays ensemble storytelling at its finest by paying careful attention and giving enough time to all its characters. It also touches upon important issues of race, sexual orientation, gender identity, mental health, and more with the help of strong female characters, many of whom were inspired by real women.
Gilmore Girls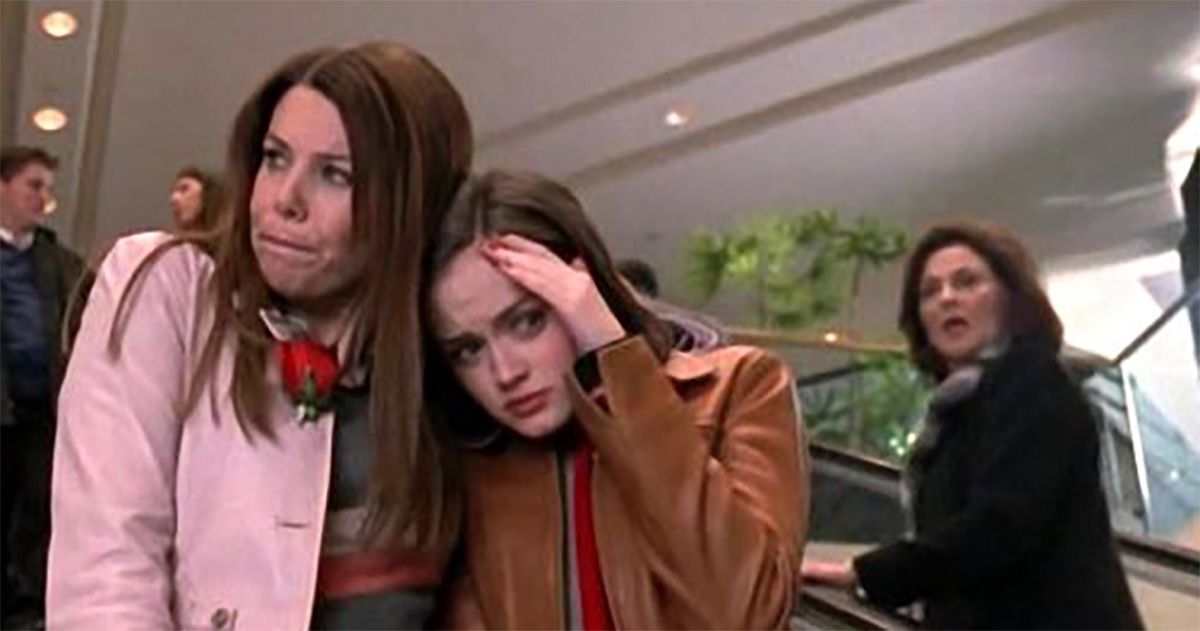 Guilty pleasure alert! Gilmore Girls is a witty, comforting series about the unique, envious, and surprisingly close relationship between a mother and a daughter. Centering around the bond between the ambitious, fiercely independent, single mom Lorelai Gilmore, and her straight-toed, bookish, Ivy League material teenage daughter Rory Gilmore, the series celebrates the messy beauty of family in all its meandering, cringe-worthy, glorious forms while getting knee-deep into the little joys and idiosyncrasies of small town life.
A comfort food for many, many souls, the show has some of the most wonderful female characters seen on television and an irresistible blend of quirky humor and genuinely emotional moments. Gilmore Girls proves that TV does not have to choose between being smart and being wonderfully addictive.
BoJack Horseman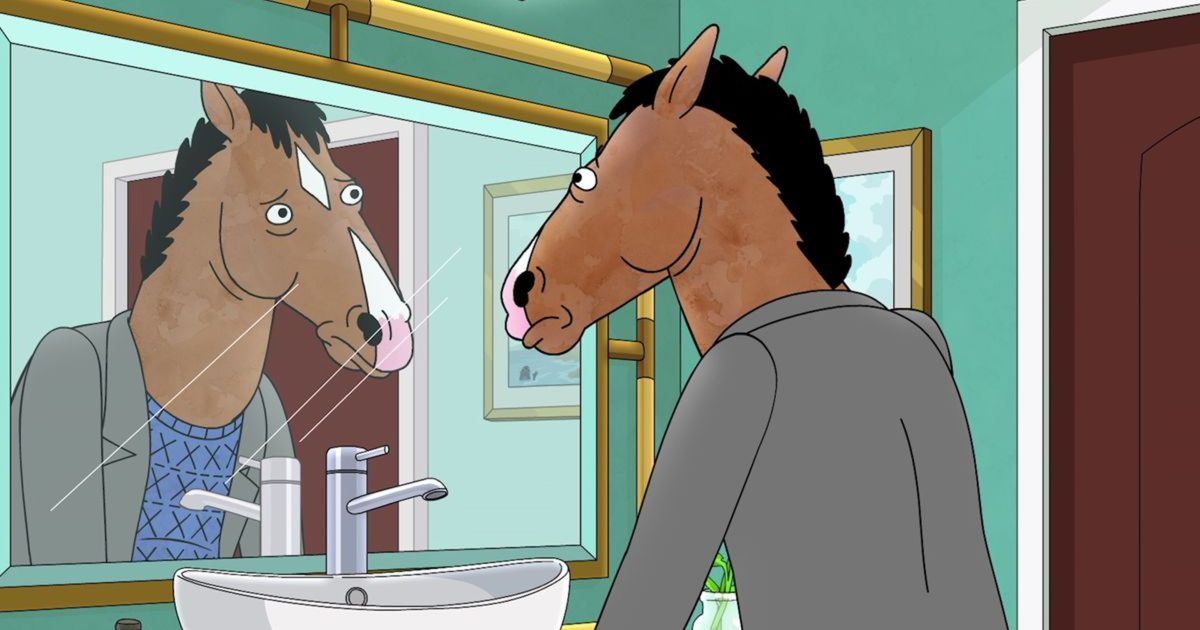 Undoubtedly one of the greatest masterpieces Netflix has ever delivered is this daringly original animated series. Spanning six wonderful seasons, BoJack Horseman has pushed the boundaries of what cartoons are capable of achieving if the creators set their mind to it. The series centers around a washed-up '90s sitcom star, a humanoid horse named BoJack Horseman, who attempts a comeback in Hollywood but finds himself battling its own toxic impulses as the world around him grows even more confusing and absurd.
History has it, even live-action TV shows and movies haven't been able to explore existential crisis, depression, and addiction with the kind of scalding honesty and smashing wit that this show does. There are deep insights into human nature masked in animal wordplay and gut-busting jokes and equally intense pathos. Personally, it is a peanut butter and jelly sandwich of a show. You can't not love it.
The Witcher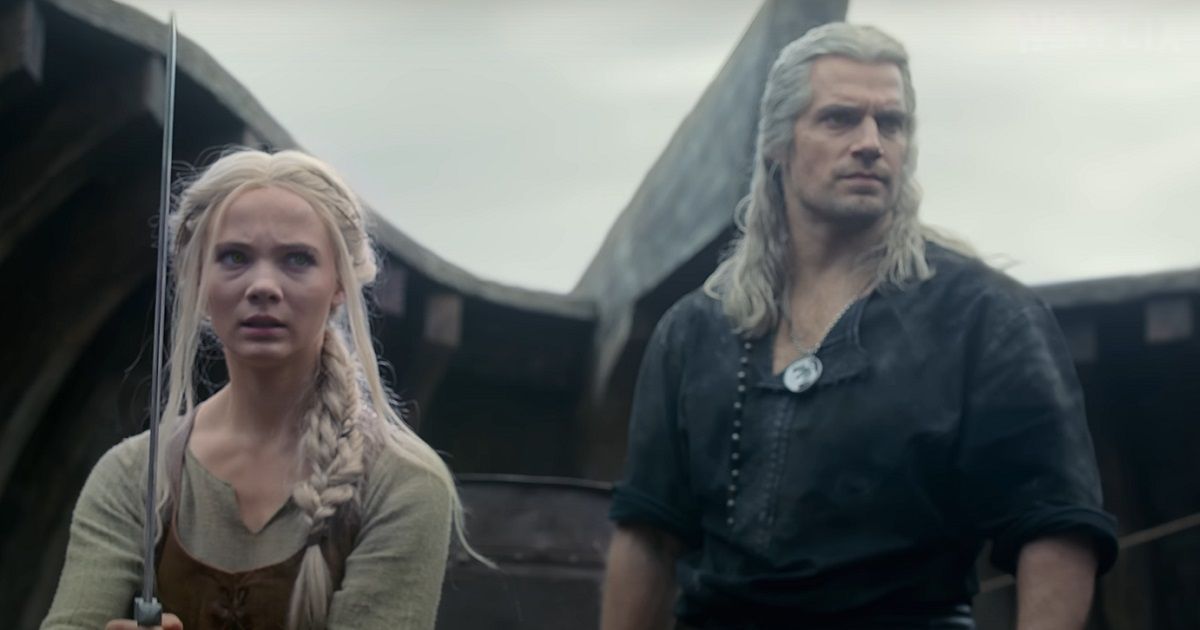 Fantasy TV has had a knack for providing a much-needed escapism to fans, and when done right, it can bring old stories and new to life. Based on the grand, sprawling, best-selling fantasy novels, The Witcher constructs an epic tale of destiny and family. But the real wonder is its exotic, action-packed landscape that is beautifully laid out in the form of a Continent inspired by medieval Europe.
The main protagonist is a mutated monster hunter that goes by the name of Geralt of Rivia, struggling to find his true purpose in a world where people are often more wicked than beast. But his path crosses that of a powerful sorceress, Yennefer of Vengerberg, and a young princess, Cirilla of Cintra, both of whom carry a dangerous secret but are bound to Geralt by destiny. The Witcher is filmed lavishly and with an impressive scope. From the richly detailed characters and suspenseful plot to the treacherous world of politics and magic, there's not a single dull moment across its three seasons.
Sex Education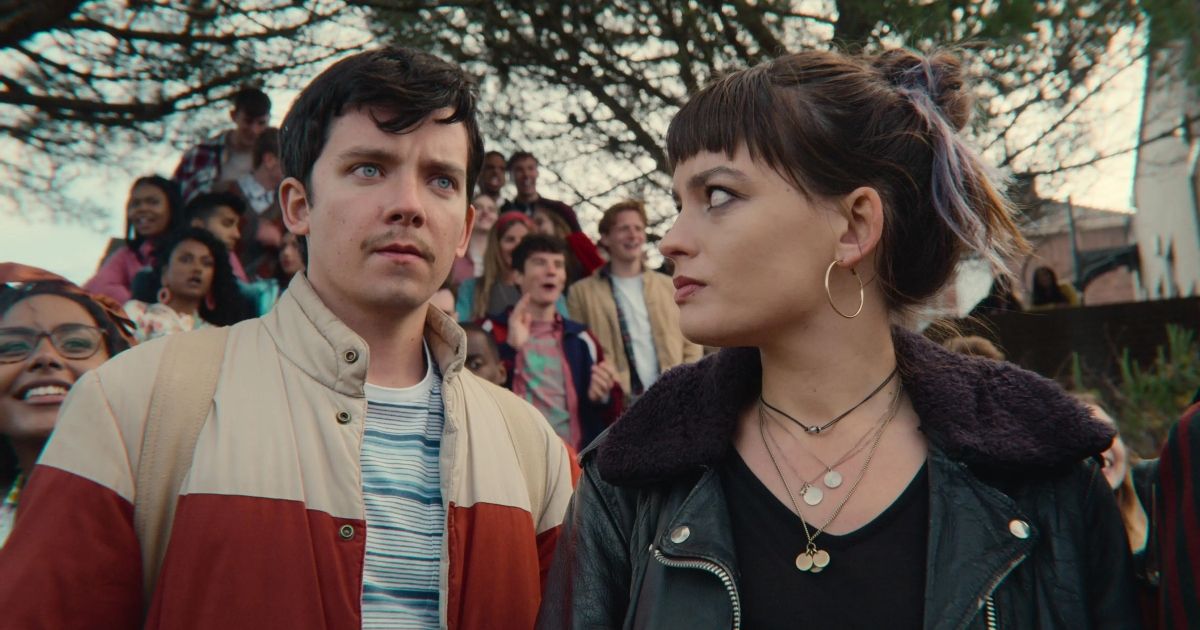 From the name alone, one can tell just how refreshing and upbeat the series would be. And doing right by all expectations, Sex Education explores the awkward and exciting realizations and moments of self-discovery that occur during the prime of a bunch of British teens. Otis is an insecure high school student who decides to start giving sex advice like his sex therapist mom. By doing so, he sparks an underground therapy business that gives his classmates a new perspective on the confusing and complex subject of sex and intimacy.
Along with being sweet and amusing, the show delivers important lessons about consent, pleasure, identity, and acceptance in a language that resonates with teens. The cast is so perfect, and they all do an amazing job at breathing life into the very painful and obvious and recognizable phase of growing up, proving that however intimidating, the process can be liberating too.
The Haunting of Hill House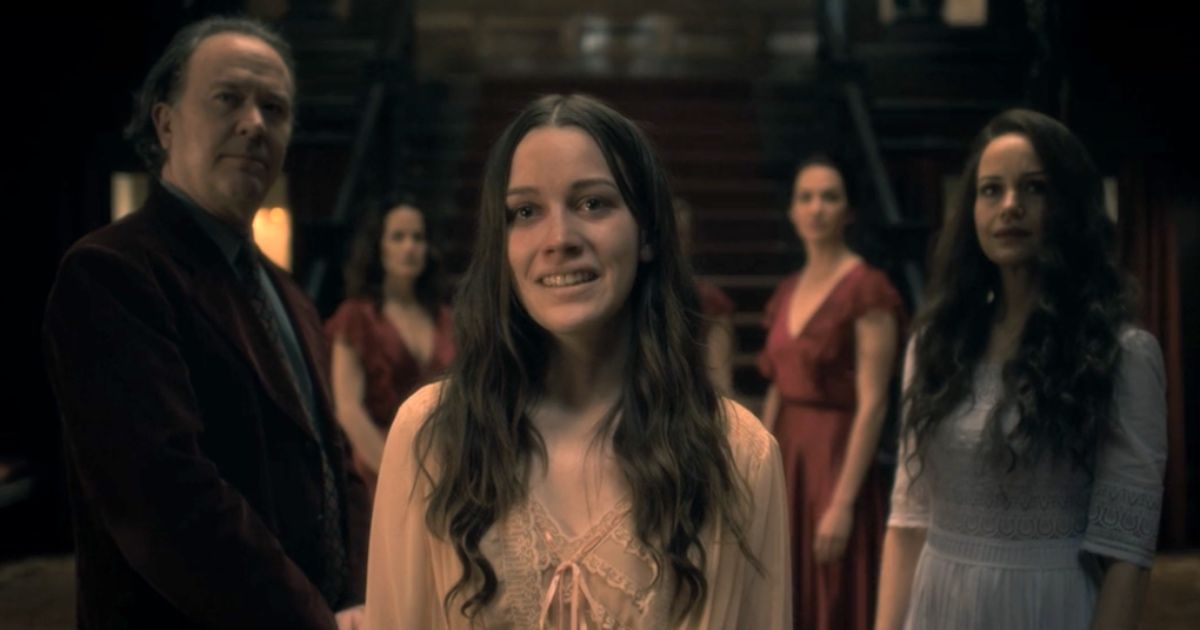 Netflix experimented with his modern horror and adapted Shirley Jackson's novel into a masterpiece of a miniseries and clearly won. The Haunting of Hill House reinvents the boring, old haunted house trope into a chilling exploration of family trauma and the demons that haunt us all, even in open daylight.
When adult siblings who grew up in a house that infamously became one of the most feared houses in the country are brought back together to confront the terrors of the past, long-buried secrets emerge alongside things that go bump in the night. Director Mike Flanagan weaves the two timelines – one set in the present and one in 1992 when the family lived in the allegedly haunted Hill House – impeccably well and builds an atmosphere of dread as unsettling as it is deliberate. Besides, it is headlined by Victoria Pedretti, so really, you can be biased with how good it is.
Breaking Bad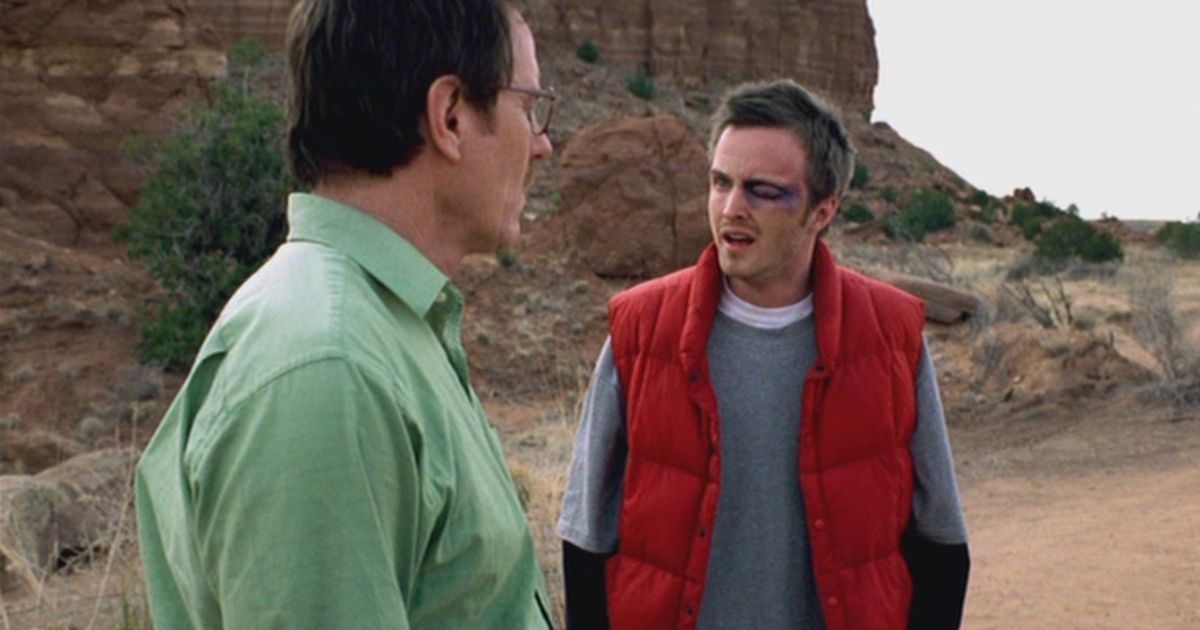 Breaking Bad is a scorching story of greed and family through the eyes of one man, whose transformation from a mild-mannered teacher to a ruthless drug lord is so pulsating, genuine and intense, it makes you gasp. Walter White is a high school chemistry teacher who is diagnosed with cancer, and to stabilize his finances, he turns to making and selling crystal meth with a former student, Jesse Pinkman.
Even though the idea behind this activity was to secure his family's future, the fallout of his dangerous choices alienated him from every corner and every person of his life. Award-winning performances from Bryan Cranston and Aaron Paul elevate their respectively wrought characters. From the orchestrated chaos to the tense world-building, everything about this critically acclaimed series is extraordinary.
Seinfeld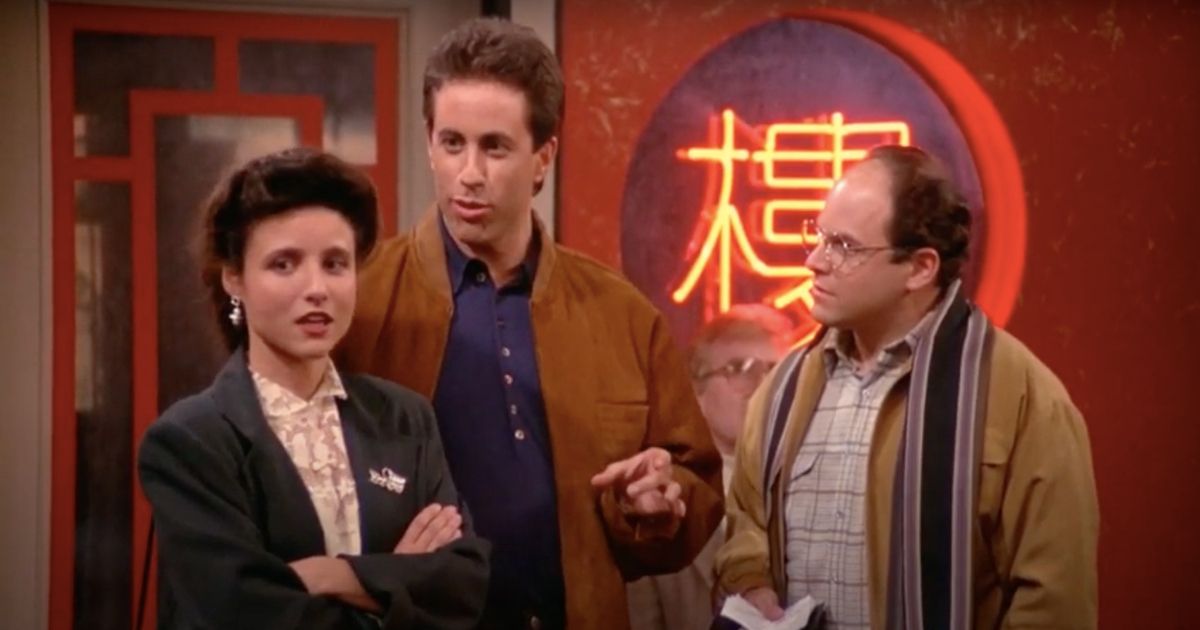 Sitcoms are rarely ever groundbreaking. They are supposed to provide a healthy dose of laughter and escapism for the 20 minutes of their runtime and move on. But Seinfeld is different. The entire premise of the show seems unambitious and appalling – a show about "nothing." And even then it sets the standard for comedy by being pitch-perfect in both pacing and pausing.
The mundane routine of daily life becomes riotously funny in the hands of Jerry Seinfeld and fellow slinger of urban neuroses George Costanza as they and friends Elaine and Kramer figure out the weirdest and most amusing solutions to ordinary, everyday problems. The things that work for making the series a classic are the following: razor-sharp dialogue, perfectly timed physical comedy, lovable and hilarious characters, non-stop laughs, and subtle comments on humanity.
The Good Place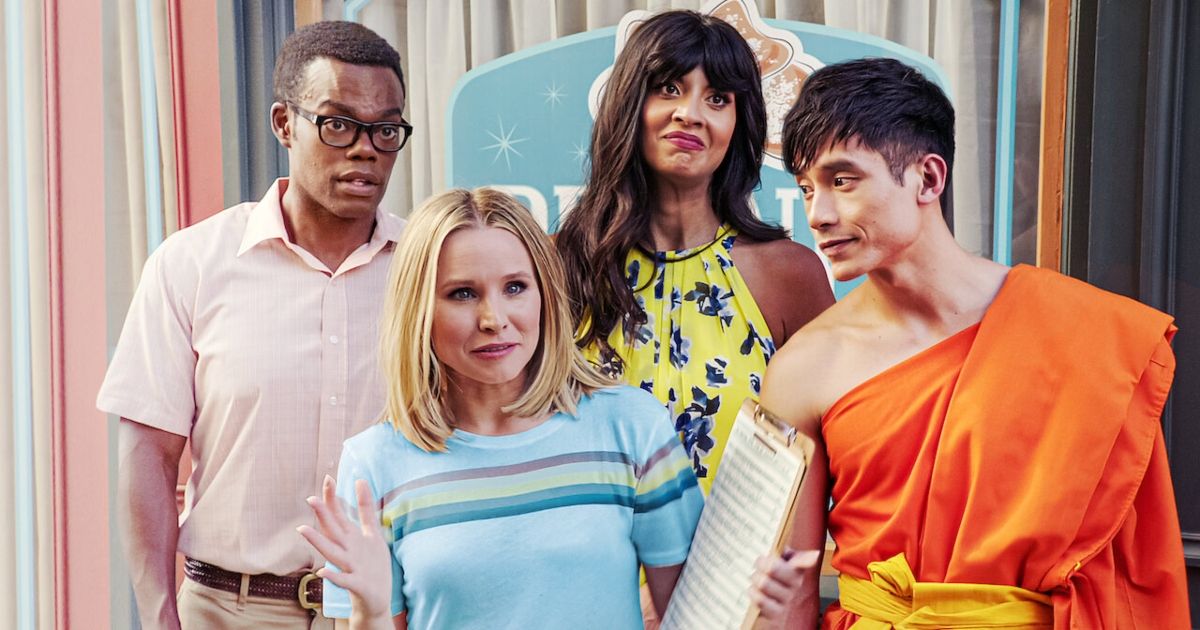 This afterlife comedy is not just a poignant and rare series with a creative plot, but one that doubles as a crash course in ethics by posing a big, big question. What does it really take to be a good person? In The Good Place, an ordinary woman who has spent her life deceiving people and doing wrong deeds, winds up in the Heavenly "Good Place" by mistake. When she realizes just how much better she has it here than she would in, well, Hell, she pretends to belong there instead of risking her peace.
Every episode of the series brims with elaborate farce and big-hearted wisdom, just what you would need after a long day at work. Featuring a divine cast led by Kristen Bell as an unlikely "good" girl out of her depth, this rare comedy continues to top itself and becomes better as it goes.
The Umbrella Academy
nUniversal Television Distribution
nNetflix"">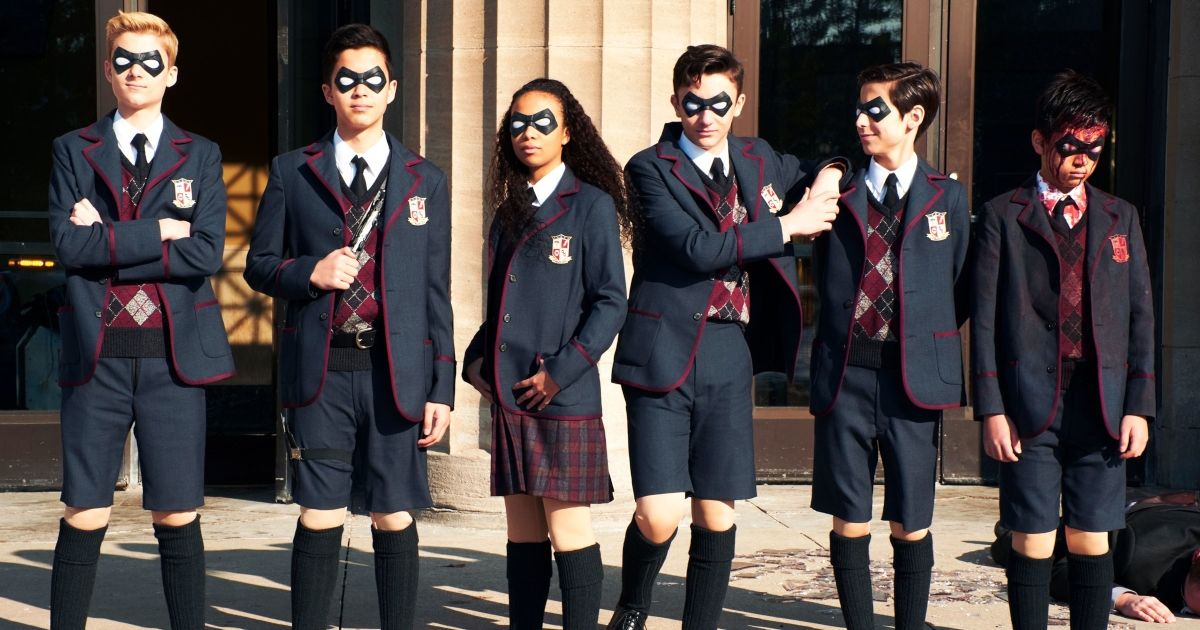 This epic Netflix show is a true delight for fans of Gerard Way and Gabriel Bá's comic book series. Why, you ask? Well, blending together the elements of what make X-Men and The Addams Family so good, this witty, strange, and persistently bingeable series delivers a story that celebrates the power of importance of family, even if it is imperfect.
The Umbrella Academy is the story of a dysfunctional adopted family of superpowered siblings who reunite to solve a mystery created by their father's sudden death while also fighting the threat of an impending doom. Once, the siblings were close, tight-knit. But as they grew into troubled adults, old resentments and buried secrets complicated their attempts to come together. However, the show takes some of the most endearing misfits seen on TV, gives them an array of peculiar powers and deadpan one-liners, and makes them fight ridiculous villains. Recipe for gold.