The notion of a film, or an entire franchise for that matter, being cursed isn't a wholly rare phenomenon. From The Exorcist to Poltergeist and The Omen to The Crow, numerous productions have had the misfortune of being associated with such a spooky label. But regardless of whether the aforementioned films were affected by some kind of inexplicable external force, they share a common thread in belonging to the horror and thriller genres. Among the lengthy list of films considered cursed is one that, had it been made, would've fallen into the realm of comedy – Atuk.
Beginning in the 1970s, an adaptation of Canadian author Mordecai Richler's 1963 novel, The Incomparable Atuk, has been attempted by several filmmakers and actors. But their efforts were plagued by a series of tragic occurrences, even leading some to believe that simply reading the screenplay could seal one's premature fate. Under the working title Atuk, the project has essentially been abandoned, and, perhaps for good reason, the chances of it seeing the light of day appear slim to none.
RELATED: 10 Movies With Cursed Productions, From 'The Exorcist' to 'The Twilight Zone'
Who Was 'The Incomparable Atuk's Writer, Mordecai Richler?
One of Canada's most beloved writers, Mordecai Richler lent his talents to novels, non-fiction, essays, and screenplays. Renowned for his satire, razor-sharp wit, and examination of societal dynamics surrounding class and culture, he published his first novel in 1954 at 23 years old. 1959 saw the release of what's arguably his best-known literary work, The Apprenticeship of Duddy Kravitz (adapted into a 1974 film starring Richard Dreyfuss), and just a few years later Richler penned his fifth novel, The Incomparable Atuk.
Atuk is a fish-out-of-water tale about the titular character, an Inuit poet who, after gaining recognition for his work, leaves his rural homeland for the big city of Toronto. Less of a concrete narrative and more episodic, Richler's novel takes its hero through a mosaic of colorful characters, settings, and events. Slowly but surely, however, Atuk's sense of innocence and naïveté erode as he assimilates further and further into the corrupting nature of big city living.
Having written for film and television, and even securing an Academy Award nomination, Mordecai Richler was no stranger to show business. So when Hollywood took notice of The Incomparable Atuk and came knocking at the author's door, there was no reason to suspect that adapting the novel would be any great hardship. But the movie gods are fickle, and Atuk's journey from page to screen would be anything but a walk in the park.
Director Norman Jewison and John Belushi Take an Interest in 'Atuk'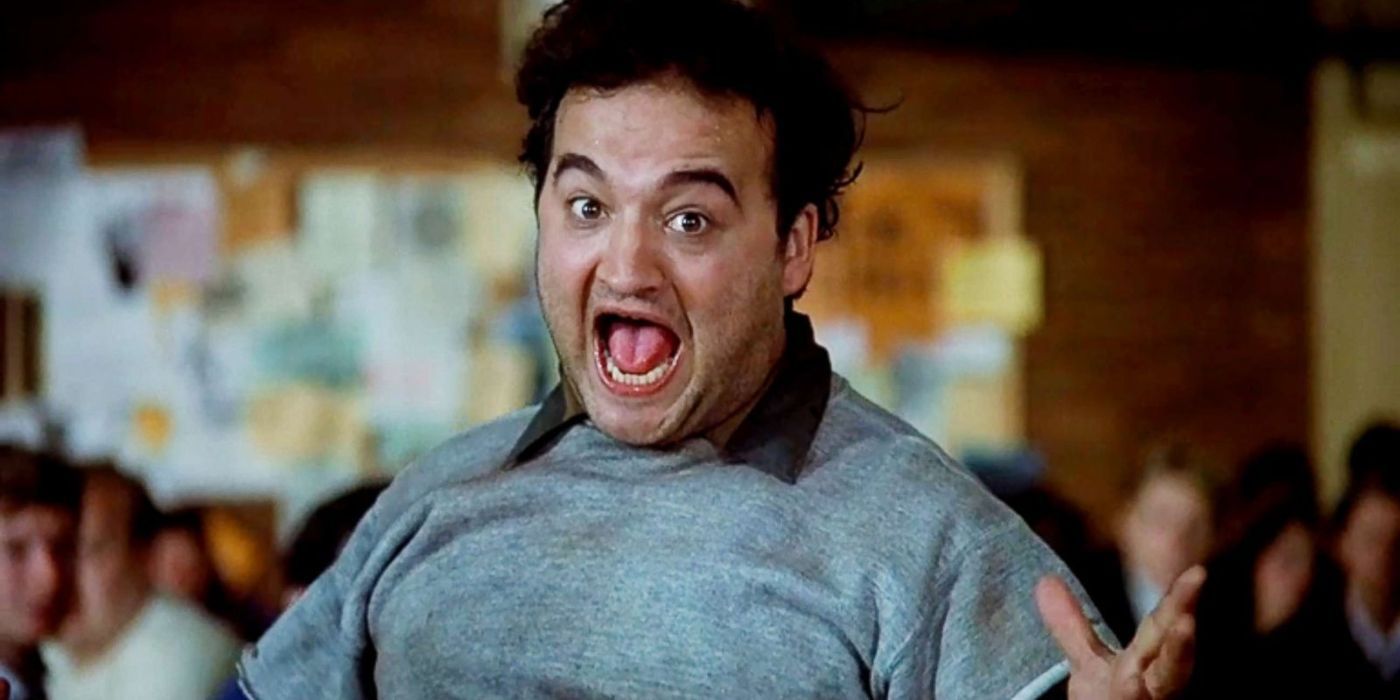 According to The StarPhoenix, director Norman Jewison owned the film rights to The Incomparable Atuk in 1971. Riding high on the success of The Russians Are Coming, the Russians Are Coming, In The Heat of the Night, and Fiddler on the Roof, the Canadian filmmaker wasn't necessarily impressed with the novel itself, but conceded that the premise was "a very good idea." Enlisting the efforts of screenwriter Tod Carroll, a script was written but Jewison decided to move on to direct Jesus Christ Superstar.
A decade later, the legendary John Belushi successfully transitioned from television to film acting and got ahold of Carroll's script. Enthusiastic about it, the SNL alum jumped at the opportunity to play the lead in 1982. Given Belushi's comedic skills and affinity for playing larger-than-life characters, the pairing of performer and material can easily be imagined as a match made in heaven. But tragedy struck on March 5th of that year when the 33-year-old died from a drug overdose in Los Angeles' Chateau Marmont hotel.
When Did Sam Kinison Join 'Atuk'?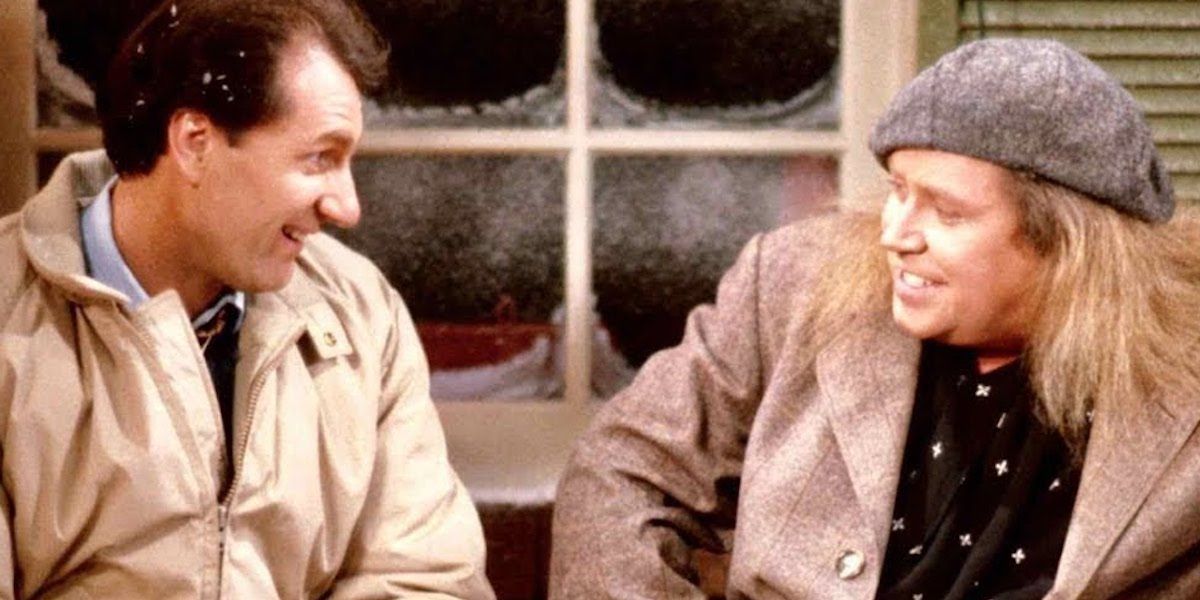 The planned film remained in development hell for years until another rising comedic star got involved. Preacher-turned-stand-up comedian and actor Sam Kinison secured the lead role in 1988. Much like Belushi, Kinison took a uniquely brash but magnetic approach to comedy, making him yet another prime candidate to bring Richler's satirical character and narrative to life. And unlike Belushi, Kinison got the opportunity to step in front of cameras as Atuk for several days of shooting.
According to Tod Carroll, however, it wasn't long before Kinison and his filmmaking colleagues clashed over creative differences. "When it came time to start filming, Sam wanted it rewritten," Carroll told the LA Times. "Once they started shooting it, it had accumulated a lot of costs." Unable to reach an agreement, Kinison and his co-workers parted ways and left Atuk in limbo, and years later tragedy struck yet again when the 38-year-old comedian died in a car accident on April 10, 1992.
'Atuk' Attracts John Candy and Chris Farley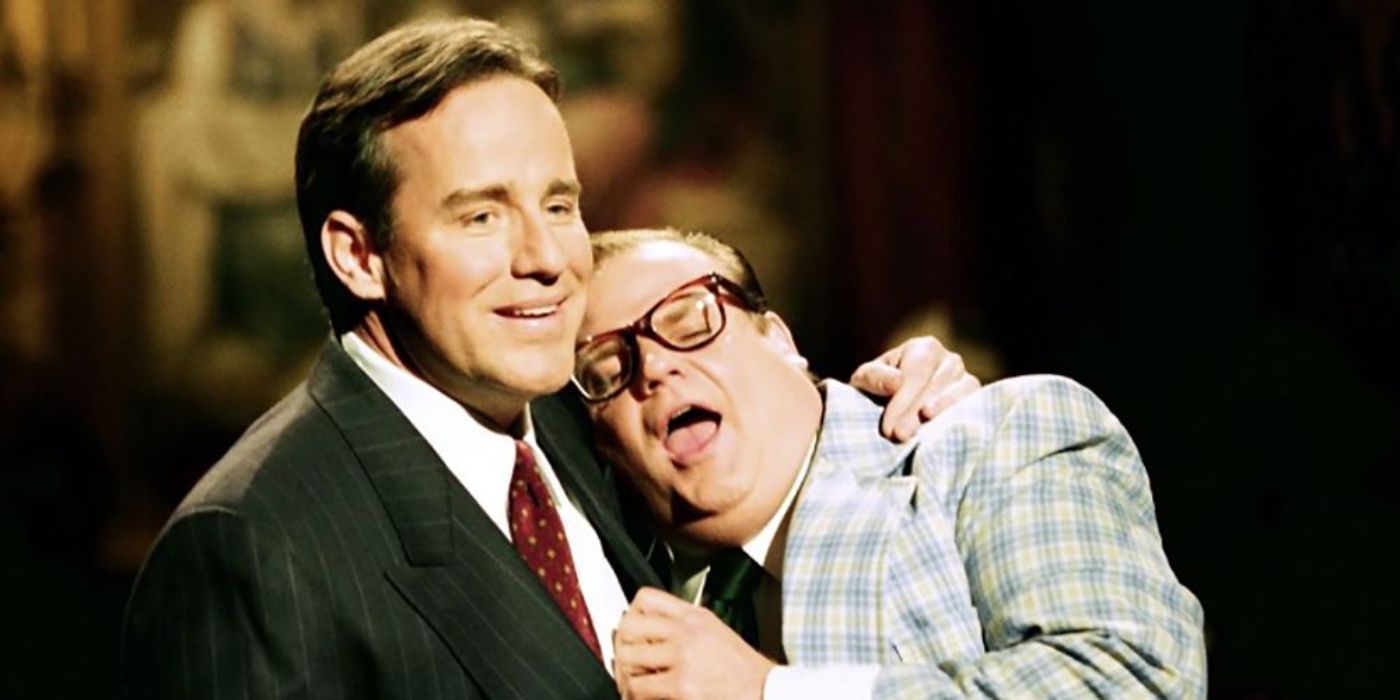 Going into the 1990s, Atuk was building a reputation as a cursed project that was perhaps destined to never be made. But the rumors and superstitions surrounding the planned adaptation wouldn't sway two more comedy legends from taking an interest in playing the title character. Beloved Canadian character actor John Candy reportedly had his eye on Atuk, and with a well-established reputation as a comedic performer in a string of cinematic hits, he proved yet another solid contender to step into the role. But on March 4, 1994, Candy suffered a heart attack and died at the age of 43 while filming Wagons East in Mexico.
At the time of Candy's passing, another actor was making quite a name for himself via Saturday Night Live and appearances in films. As an emerging talent on small and big screens, Chris Falrey was looking to expand his horizons as a performer and take on more ambitious, character-driven fare in the mid-90s. Mirroring fellow SNL alum John Belushi in terms of comedic sensibilities and career trajectory, Farley would also tragically meet a similar fate on December 18, 1997, when he overdosed and died in Chicago.
Will 'Atuk' Ever Be Made?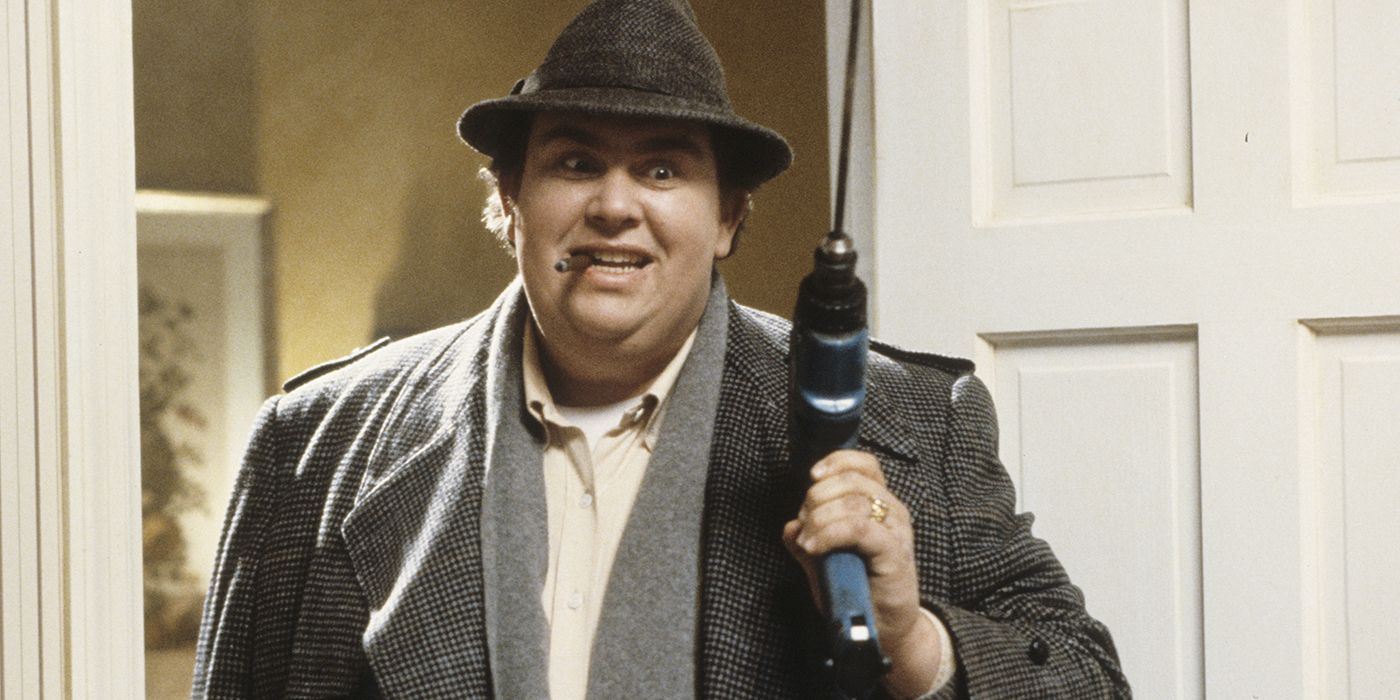 After half a century, and despite several high-profile stars pursuing the titular role at one point or another, Atuk appears no closer to reaching the silver screen. Whether the alleged curse has made people wary of dusting the script off for production is unknown, what can't be denied is Mordecai Richler's tale is a timeless examination of societal dynamics and the farcical consequences that can arise from culture shock. Speculating on the possibility of a curse and the ultimate fate of the film, original screenwriter Tod Carroll told the LA Times, "I'm not a superstitious person, and it doesn't have any meaning to me. With the right actor and right tone, it may have been a nice movie."