It's the pop culture phenomenon that's swept the planet or at least film-obsessed corners of the internet. It's impossible to explore any social media platform without being bombarded with reminders of the impending simultaneous release of two movies. Perhaps even your loved one has succumbed to it as they constantly Photoshop vintage photographs of Edward Teller into bright hues of pink. A quick glimpse down at your torse might even reveal a T-shirt commemorating the occasion draped on your body. You cannot stop the era of Barbenheimer. It has become the destroyer of movie-fixated brains. In all seriousness, Barneheimer is an internet term referring to the fact that Barbie and Oppenheimer are both set to hit theaters on the same day.
The polar opposite visual aesthetic of both Barbie and Oppenheimer, not to mention that they each hail from distinctive auteurs, has made the fact that they're set to premiere on July 21 an understandable source of fascination for many. Of course, though the Barbenheimer phenomenon is incredibly unique and fun, this is also far from the first time that two big-budget tentpoles have opened on the same day. Throughout history, tons of prolific movies have dared to debut on the same weekend, all in the hopes that a rising tide at the box office will lift all cinematic boats.
RELATED: The 10 Movies That Inspired 'Barbie', According to Greta Gerwig
Big-Budget Double Bills Used to Be a Lot More Common
The modern practice of theatrically releasing big-budget American movies (in which they're released nationwide right away in countless theaters) only really came into ubiquitous practice in the 1970s with titles like Jaws. As this approach became the norm in Hollywood, the long shelf life of many theatrical releases remained. Movies didn't burn through their theatrical releases in just 17 days so Universal could drop them on premium-video-on-demand services. They stuck around for months and months on end. This took a lot of pressure off big-budget features that were planning to open on the same day. These titles would be running for weeks, surely there was enough room for two of them in one weekend.
A perfect example of this is how Gremlins and Ghostbusters debuted on the same day in 1984, a release strategy that didn't impact the box office haul of either feature. Similarly, big sequels Rambo III and Crocodile Dundee II both opened over Memorial Day weekend in 1988 while The Phantom and The Rock tried their hand at being big summer blockbusters on the first weekend of June 1996 (one of these features was much more successful than the other). While there were still examples of tentpoles opening without any competition whatsoever, it was far more common for even massive films like The Phantom Menace to be released against some other wide release.
However, as the 21st century began and the home video market crunched the amount of time a feature could spend in theaters, it soon became way more common for a movie's opening weekend to be the most important part of an average box office run. It was presumed that the less competition a tentpole had to face on opening weekend, the greater its chance of making money. Plus, as movies began making $100+ million in a single weekend for the first time, it was presumed that motion pictures making such excessive grosses would suck up all the oxygen in the marketplace that there wouldn't be room for opening weekend competitors. Thus, the age of counterprogramming has largely vanished in the modern world, with massive titles like Avengers: Endgame opening against no other wide releases. However, that doesn't mean the 21st century has been devoid of Barbenheimer scenarios where two big movies have opened the same weekend.
What Were the Biggest Double Bills Before Barbenheimer?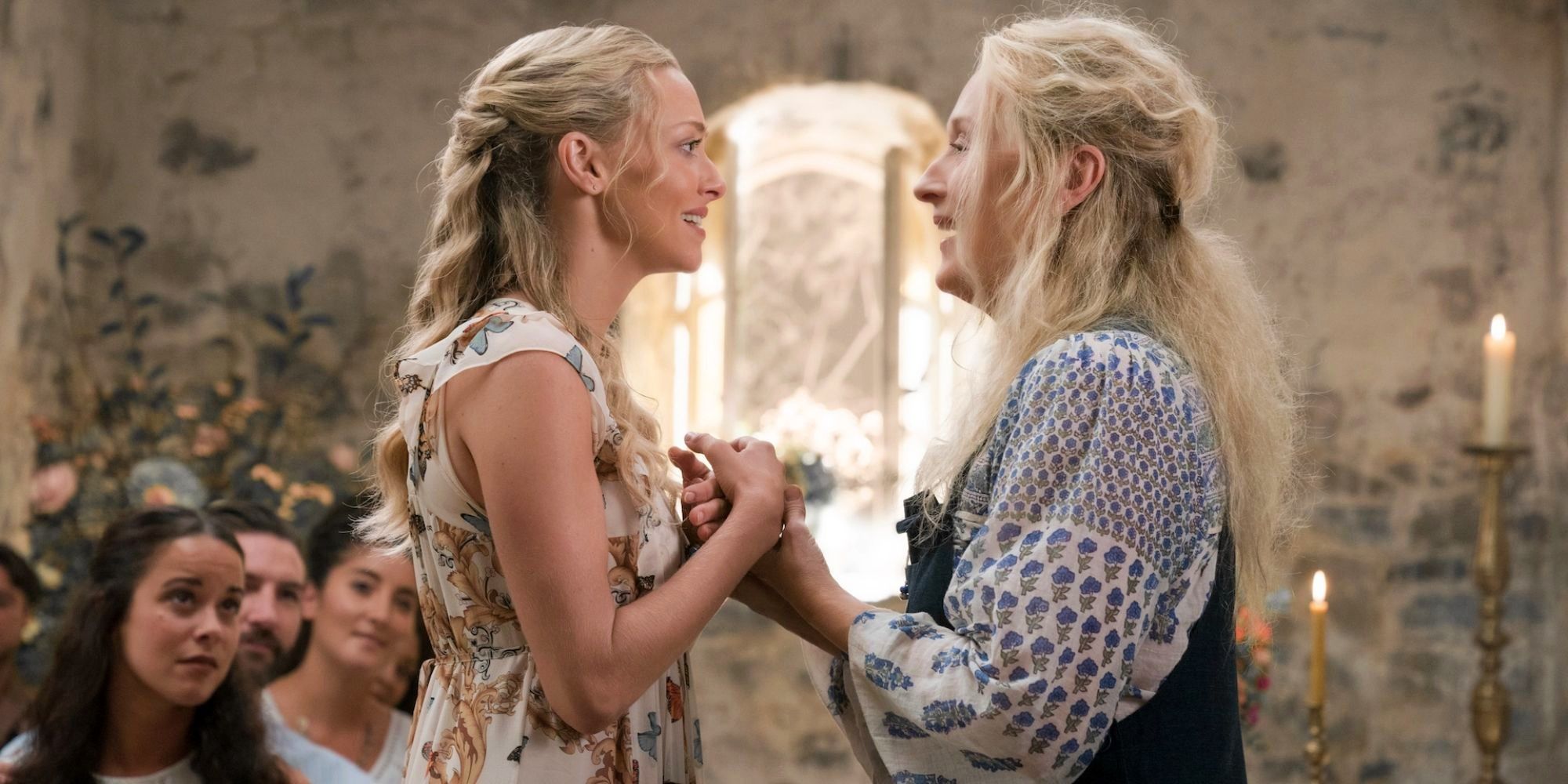 The biggest preceding instances of the Barbenheimer principle in a post-2000 world have, ironically, been with motion pictures opening against Christopher Nolan titles. The distinctively grim vibes of this man's works have given Hollywood repeated confidence to counterprogram against his works with movies decidedly aimed at femme and family-friendly sensibilities. Thus, Big Hero 6 opened the same day as Interstellar while Girls' Trip premiered in late July 2017 alongside Dunkirk. The most relevant release strategy to point to in the lead-up to Barbenheimer is, of course, the 2008 feature Mamma Mia!, which opened the same day as The Dark Knight.
From afar, many internet commentators may have dismissed Mamma Mia! as "chick-flick nonsense," but this title turned out to be a formidable box office powerhouse in its own right. Opening against The Dark Knight turned out to be a great move for Mamma Mia!, which turned into the fourth-biggest live-action musical ever in North America at the time of its release. Mamma Mia! also turned into a box office phenomenon internationally, with the feature grossing $445 million overseas, just $20 million beneath the international gross of The Dark Knight. Offering moviegoers something different to counter Batman turned out to be a wise maneuver that gave Mamma Mia! lots of "money, money, money."
Meanwhile, in November 2012, Lincoln expanded into wide release against The Twilight Saga: Breaking Dawn (Part Two). Though this fantasy romance turned into one of the biggest movies of 2012 domestically, Lincoln did not get killed a second time. This Steven Spielberg directorial effort scored $182.2 million in North America alone, outpacing much costlier franchise blockbusters from the same year like Prometheus and Snow White and the Huntsman. Going for older audiences that wouldn't be as interested in the Cullen's served Lincoln incredibly well. The following year, Monsters University and World War Z went head-to-head in late June 2013. Both titles ended up prospering to the tune of $200+ million in domestic hauls for each. World War Z being a horror-themed title meant it didn't have much crossover appeal to the core audience of the G-rated Monsters University. These titles were offering up something different, which allowed them to thrive.
Starting in 2014, though, one can see Hollywood begin to shy away from classic counterprogramming moves. Titles like Captain America: The Winter Soldier, The Amazing Spider-Man 2, and Transformers: Age of Extinction all opened without any new wide releases to compete against. The major American movie studios were now shifting away from making all kinds of movies in favor of focusing heavily on tentpoles. This ensured there would be fewer opportunities to offer direct counterprogramming to big action blockbusters. Plus, these titles were now expected to dominate the marketplace for weeks on end, ensuring barren new release slates the first week or two after something like Captain America: Civil War opened. The days of A Cinderella Story opening against I, Robot in July 2004 or Happy Feet premiering the same day as Casino Royale in November 2006 were drawing to a close. Still, 2014 had a handful of instances of memorable Barbenheimer-style counterprogramming, namely How to Train Your Dragon 2 and 22 Jump Street dropping on the same day in the middle of June.
Why Is the Barbenheimer Double Bill Resonating So Strongly?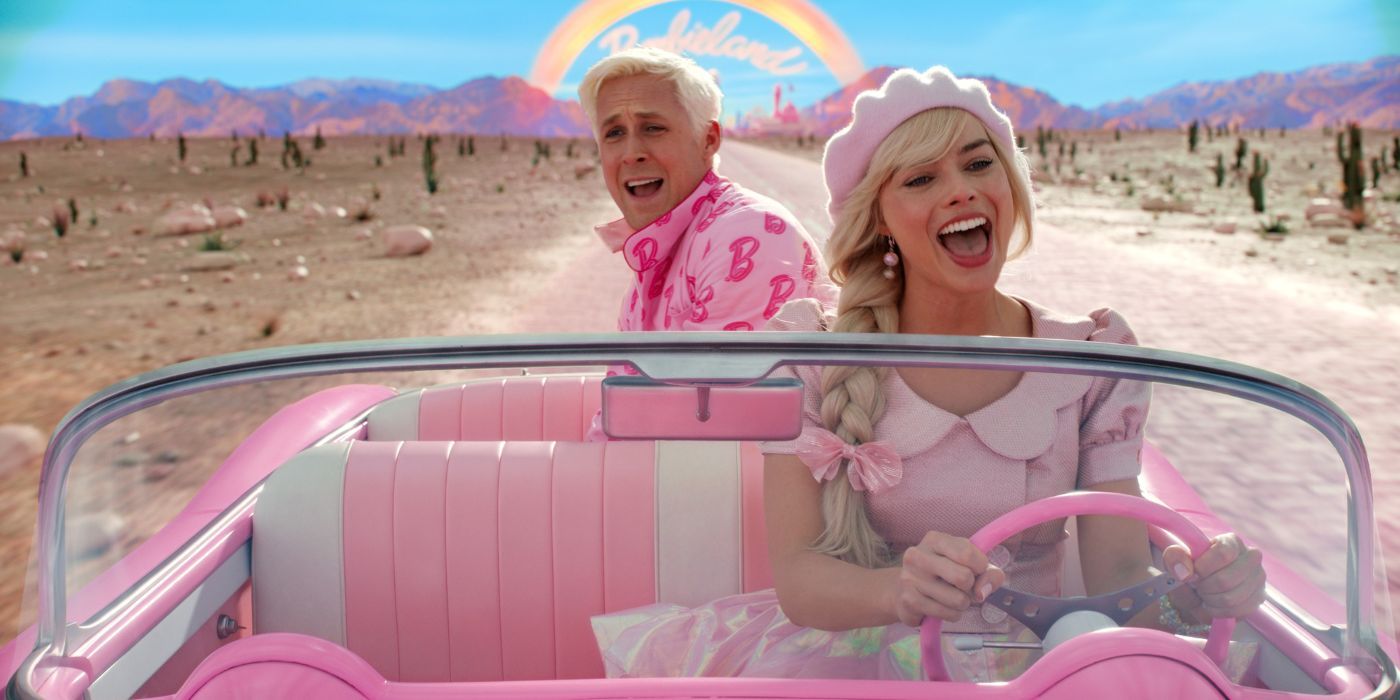 If you look at the biggest movies of 2017 domestically, the vast majority opened against no other major studio releases or titles playing in over 1,500 theaters. It's not alone in this phenomenon, with the majority of the most lucrative titles from 2015 onward experiencing no counterprogramming on their opening weekends. The shrinking of the theatrical marketplace in modern times is evident in this phenomenon, with fewer studios producing fewer movies and an increasingly smaller handful of motion pictures dominating the box office landscape. Many studios have outright given up counterprogramming against the big Fast & Furious or Marvel Cinematic Universe movies.
Even in March 2023, the same year The Flash opened against Elemental, no title dared to open in more than 1,000 theaters against the new DC Extended Universe blockbuster Shazam! Fury of the Gods. That particular superhero film shows the dangers of studios eschewing counterprogramming, as this means there's nothing to pick up the slack when a big blockbuster underperforms. In June 2006, Superman Returns came in under financial expectations, but it opened the same weekend as The Devil Wears Prada, a feature that turned into a sleeper hit that helped make up for Superman's losses. Flash forward nearly two decades later and now there's no directly competing title to help make up for the lackluster box office haul of Fury of the Gods or similar high-profile bombs.
Perhaps that's why the Barbenheimer phenomenon has resonated with people so profoundly. It harkens back to an earlier era of summer movie scheduling when multiple movies could open on the same weekend. Just as Independence Day was shattering financial records over the 4th of July weekend in 1996, you could still go and check out fellow new release Phenomenon. Similarly, one could, once upon a time, choose between Charlie and the Chocolate Factory and Wedding Crashing in mid-July 2005. Barbie and Oppenheimer opening the same day remind moviegoers of an earlier time when multiple big-budget movies could inhabit the same weekend. In the process, such weekends housing wildly disparate motion pictures function as vivid reminders that cinema can be anything. It can be as mournful as the trailers for Oppenheimer or it can be as sparkly as the posters for Barbie. Getting multiple major movies in one weekend, rather than just having a solitary blockbuster dominate theaters for weeks on end, offers hope for cinematic variety rather than monopolistic domination.
In other Barbenheimer is continuing a long and deeply-missed tradition of theatrical programming…though, even with so much precedent, this particular piece of scheduling is still incredibly unique. Sure, there have been other big-budget double bills over the years…but have any of those other examples of this phenomenon been like Barbenheimer and inspired folks to cut together compilations of images of Ernest Lawrence to the tune of Hoku's "Perfect Day"?