It's been nearly 10 years since Candace Cameron Bure quickstepped and foxtrotted her way to a third-place finish on Dancing with the Stars, but it turns out she's still got love for the dancing pros. The Full House alum shared several photos to her Instagram Stories in support of "Savor After Hours," a cabaret-style show starring longtime DWTS experts Maksim Chmerkovskiy and his brother Valentin Chmerkovskiy. Bure apparently traveled to Napa Valley to take in one of the shows and show some love. 
Candace Cameron Bure competed on Season 18 of Dancing with the Stars in 2014 and was paired with professional dancer Mark Ballas. It was actually Maksim Chmerkovskiy who won the Mirrorball Trophy that season with Olympic ice dancer Meryl Davis, but there were definitely no sour grapes to be had, as the actress helped to spread the word about his and Val's summer event: 
"Savor After Hours" is a celebration of dancing and wine, with performances from Val and Maks Chmerkovskiy and other dancers being paired with a different selection of Napa Valley winery offerings each weekend through September 3. Candace Cameron Bure posted a small peek of the dances to her Instagram Stories: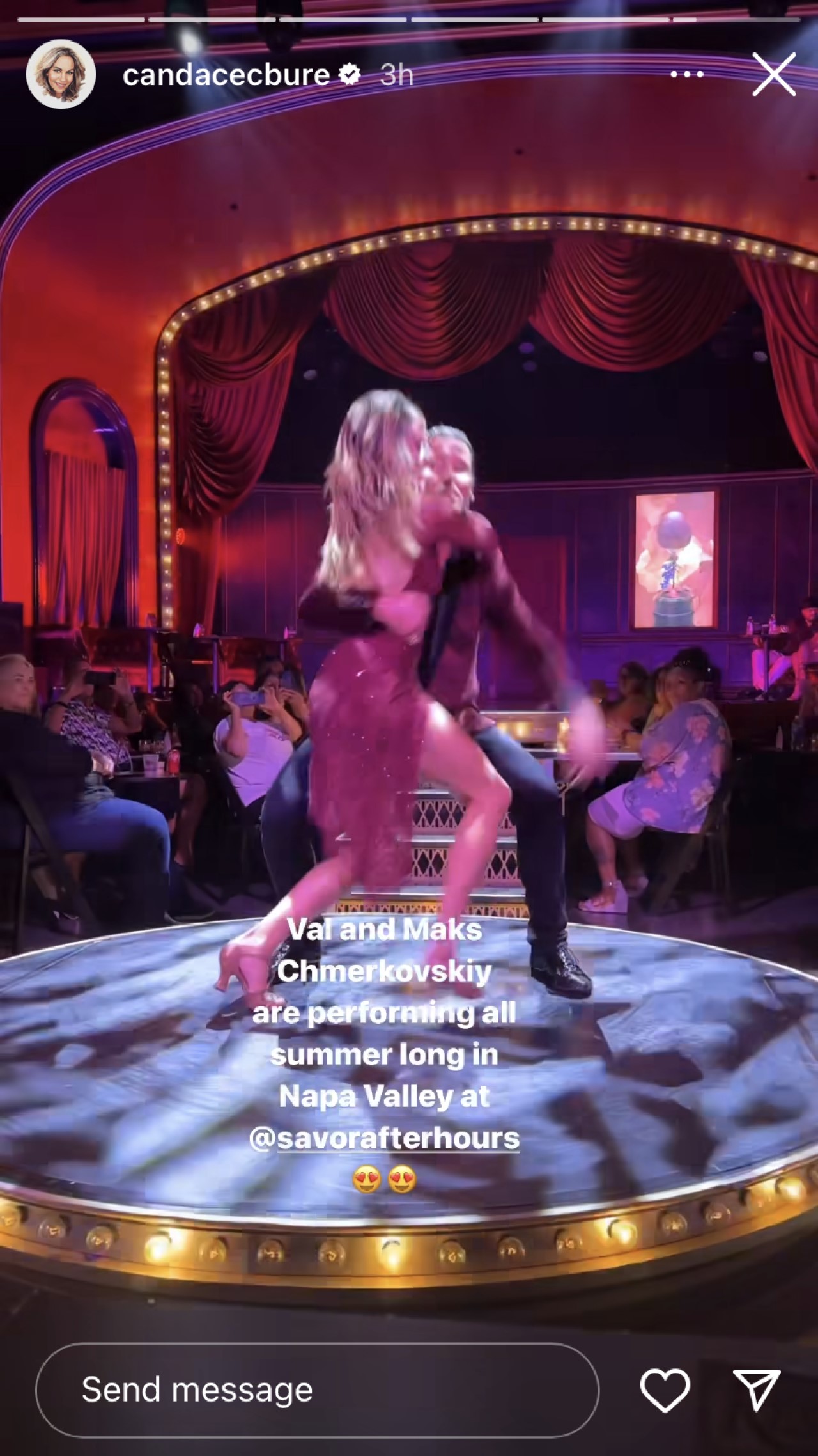 The Great American Family actress was definitely focused on her friends, rather than the refreshments, but according to Val Chmerkovskiy, it's actually the vino that is the star of the show. He said, per the Press Democrat in Santa Rosa, California: 
It's nice that Candace Cameron Bure took the chance to celebrate life with her former co-stars: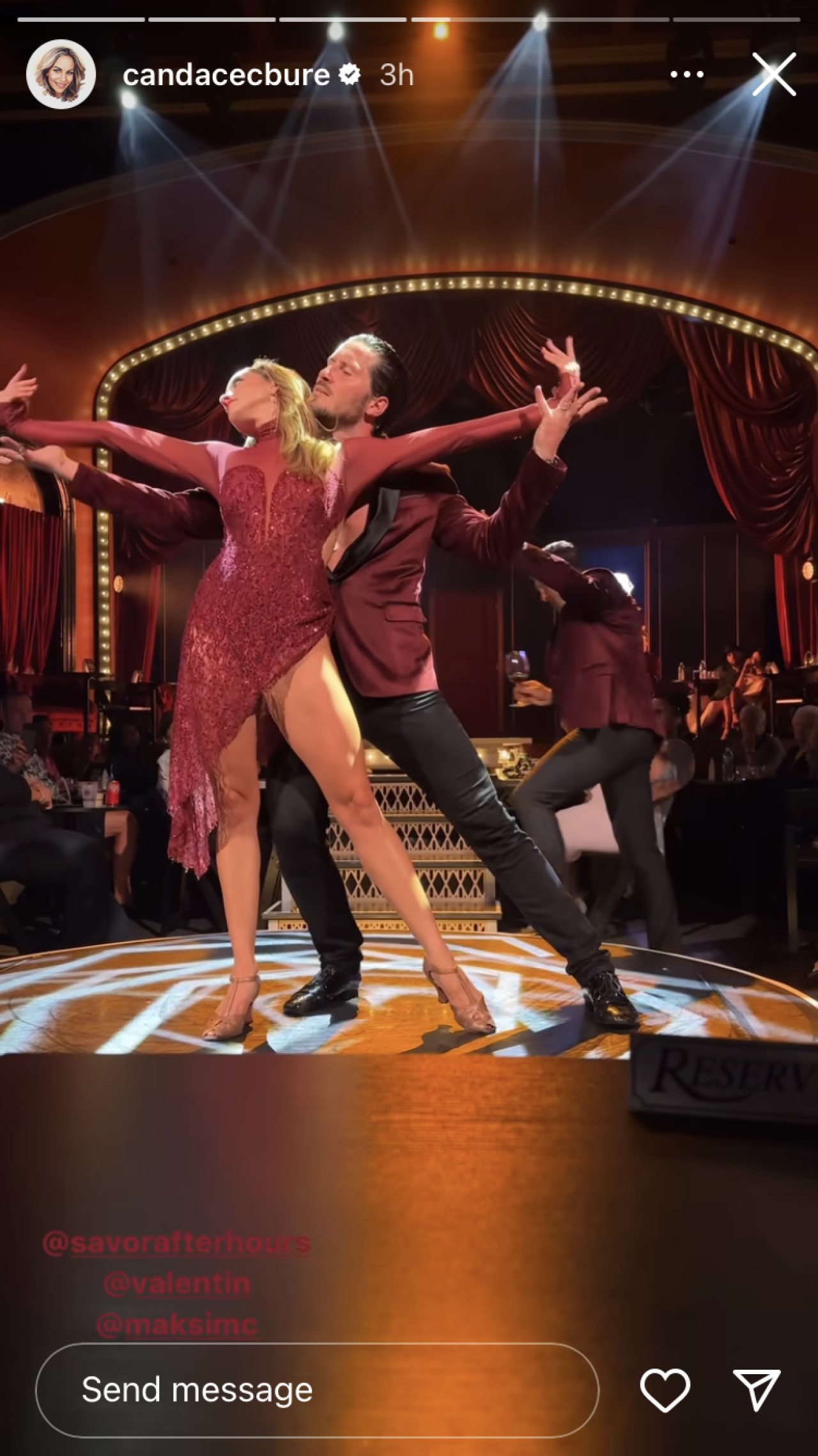 Candace Cameron Bure's friend Danica McKellar — who, like Bure, left Hallmark to join GAF — also competed on Season 18 of DWTS, partnering with none other than Val Chmerkovskiy. McKellar has also apparently maintained a relationship with the show since appearing on it nine years ago, as she recently announced that another of the dancing pros — Gleb Savchenko — will star with her in Great American Family's upcoming film Swing Into Romance as part of the network's Autumn Harvest program event. 
Dancing with the Stars has featured a few stars of Candace Cameron Bure's Fuller House over the years, including Jodie Sweetin in Season 22 and Juan Pablo Di Pace in Season 27. Bure spoke highly of her experience, calling it "so much fun." That definitely seems to be the case, if she's still supporting the show's dancers this many years after her appearance. 
Dancing with the Stars is heading into its 32nd season this fall, which will air simultaneously on ABC and for those with a Disney+ subscription. Keep your eye on our 2023 TV schedule for a premiere date for that and all of your other favorite shows.