Sweet Magnolias is one of Netflix's successful shows with everyone talking about it. The Netflix original series is based on the book series that has the same name and were written by Sherryl Woods. Sweet Magnolias follows a group of three friends who call themselves "Sweet Magnolias." This group of friends includes three South Carolina women called Maddie Townsend, Helen Decatur, and Dana Sue Sullivan who live in a town called Serenity. The show's first season aired in 2020 with the third season released a few days ago.
In Sweet Magnolias, we follow the lives of lifelong friends as they face life's different hardships. We see the problems they face whether they were about their families, love lives, or careers. The heartwarming part about the show is that we can relate to this group of friends and how their friendship develops. They even have their own meetings where they discuss their problems over some margaritas. Here is a complete guide to Sweet Magnolias' characters and the cast that play them.
JoAnna Garcia Swisher as Maddie Townsend
The first member of the Sweet Magnolias is Maddie Townsend who is played by JoAnna Garcia Swisher. In the show, Maddie is a mother of three kids: Tyler, Kyle, and Katie. She has just gone through a divorce where she separated from Bill who was also her high school sweetheart. The positive side of the divorce is the fact that it made Maddie ready to return to work, and she opens the Corner Spa with her friends Helen and Dana Sue.
But work isn't the only thing on Maddie's mind. She finds herself having feelings for Cal who is her oldest son's, Tyler's, baseball coach. Now Maddie has to raise her three kids while she tries to figure out her relationship with Cal who turned out to have anger issues.
JoAnna Garcia Swisher began acting at a very young age when she was 10 years old, and her first successful role was when she appeared as Sam in Are You Afraid of the Dark? Swisher is mostly known for her role as Cheyenne Hart-Montgomery in the sitcom Reba. She also appeared as Sandy Sue in Not Another Teen Movie. Some of her other roles include American Pie 2, The Internship, Once Upon a Time.
Heather Headley as Helen Decatur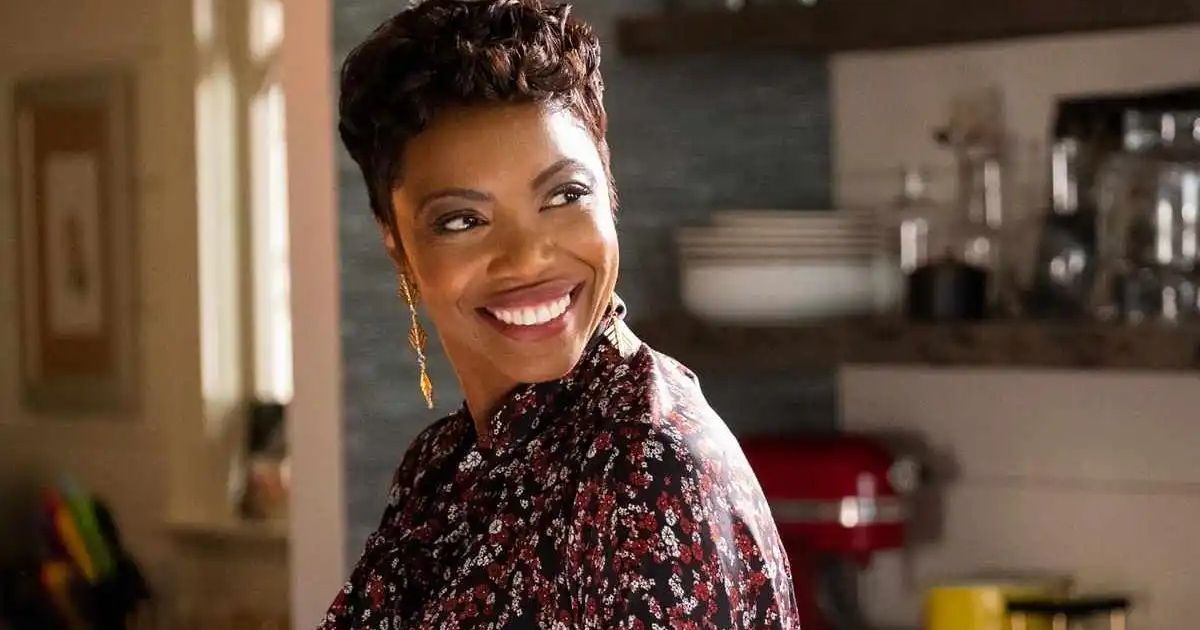 Heather Headley plays Helen Decatur, who is a successful lawyer and the second member of the Sweet Magnolias. Helen has some sort of a love triangle going on as she has an on-and-off relationship with her ex Ryan and also with Dana Sue's sous chef, Erik. Despite having a successful career, Helen doesn't follow stereotypes about sacrificing her family life to keep her career. She is the complete opposite.
We see how Helen cares about family values a lot and wishes to have a family of her own. This is why when she suffered a miscarriage in Season 2, it deeply affected her. In addition to that, Ryan proposed to her after she was just getting closer to Erik after the miscarriage. We follow Helen as she tries to find true love and also to have a family which she has always been wishing for.
Related: Sweet Magnolias Cast: Other Roles You've Seen the Actors Play
One thing in common between Heather Headley and her character is that both have an amazing voice. The Trinidadian-born American actress has many other talents including being a singer. She is also a songwriter and producer. She has won several awards including a Tony award in 2000 for her role in Aida. Headley also appeared as Fikiri in The Lion Guard. Other than Sweet Magnolias, she had recent works too including her role as Clara Ward in Aretha Franklin's biopic, Respect.
Brooke Elliott as Dana Sue Sullivan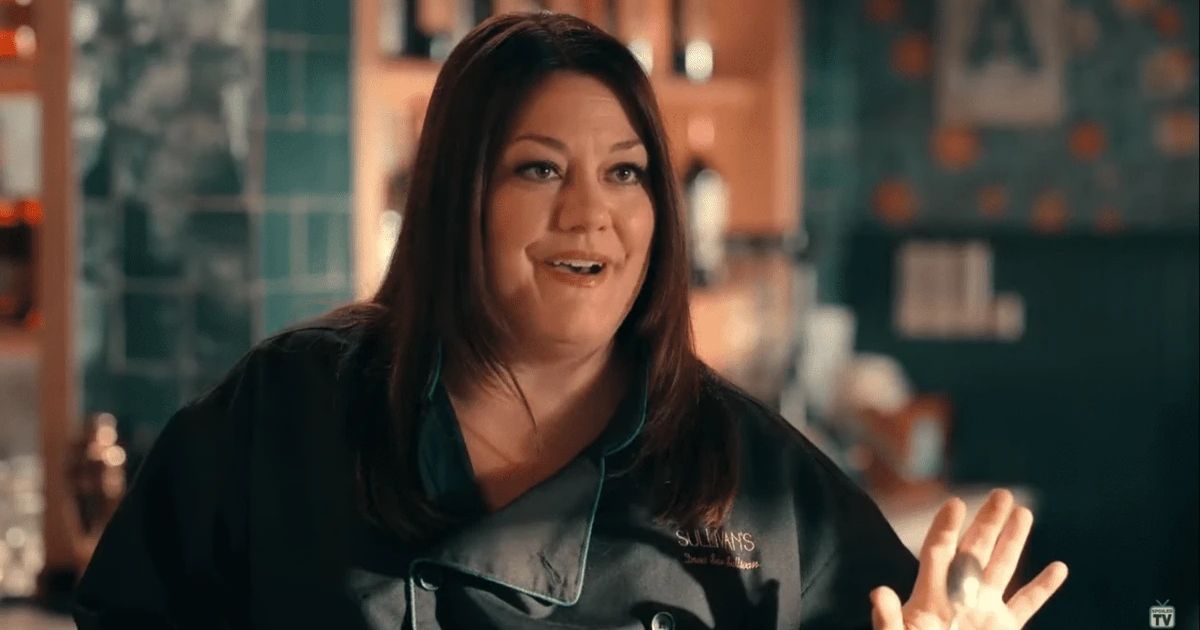 Brooke Elliott stars as Dana Sue Sullivan, the third and last member of the Sweet Magnolias. Dana Sue is the owner of Serenity's favorite restaurant, Sullivan's. She's also the head chef there. In addition to owning the restaurant, Dana Sue is one of the co-owners of the Corner Spa along with Helen and Maddie.
When it comes to her family, she is a single mother whose relationship with her daughter, Annie, isn't the best. Her romantic life isn't calm either. We see how she has brief sparks with other characters, but now she has to deal with the sparks flying between her and her husband, Ronnie as they reconcile. We follow Dana Sue as she tries to make sense of her relationship with her family.
We got to know Brooke Elliott when she played Jane Bingum in the series Drop Dead Diva. It gave her the chance to win several awards including the Women's Image Network Award for Best Actress Comedy Series. She also appeared in Broadway's Taboo and The Pirate Queen. Elliott is also known for her roles in Furst Born, Crazy Wonderful, and Dolly Parton's Heartstrings.
Chris Klein as Bill Townsend
Chris Klein plays the role of Bill Townsend who is a doctor and a good one too. Bill is Maddie's ex-husband who cheated on her with a nurse, Noreen, who ended up getting pregnant. The affair between Bill and Noreen led to the separation of him and Maddie, which definitely affected their three kids and Maddie herself. A new addition to his family is Rebecca; she is his and Noreen's daughter. The question is whether he will manage to protect his relationship with his kids or it will be hard especially since he has a newborn daughter.
Chris Klein acted in many comedies including his role as Paul Metzler in the dark comedy film Election. Other works of his include his roles in The Flash, Just Friends, American Dreamz, Wilfred, and more. He is also known for playing Oz in the American Pie films.
Justin Bruening as Cal Maddox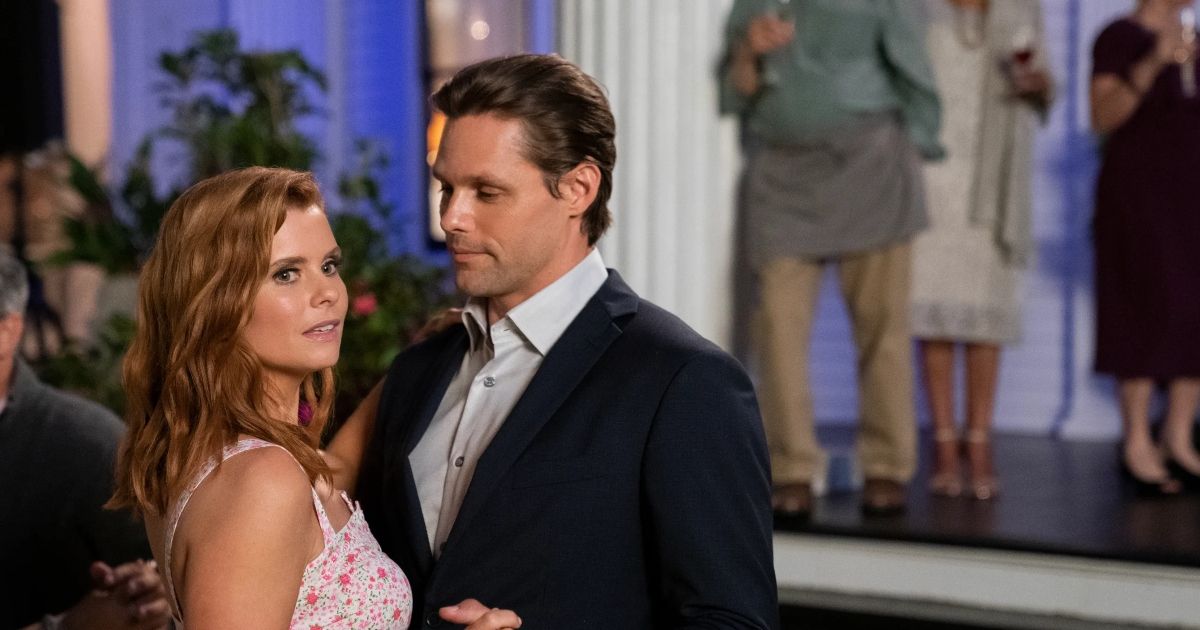 Justin Bruening plays the role of Cal Maddox in Sweet Magnolias. Cal is a former professional baseball player who finds himself in Serenity High School as the new baseball coach. However, life has in store for him more than just baseball. A romantic relationship forms between him and Maddie, and suddenly he is the love interest of one of his player's mom. Cal's character has more depth to him as we see how he has anger issues in Season 2 which led to him being fired from the school. He was also arrested because of a fight he participated in.
You may know Justin Bruening from his role as Jamie Martin in All My Children. He also appeared as Matthew Taylor in Grey's Anatomy, Tyler Barrett in Ringer, Jeff in Switched at Birth, and Kyle Dash in Good Behavior.
Carson Rowland as Tyler "Ty" Townsend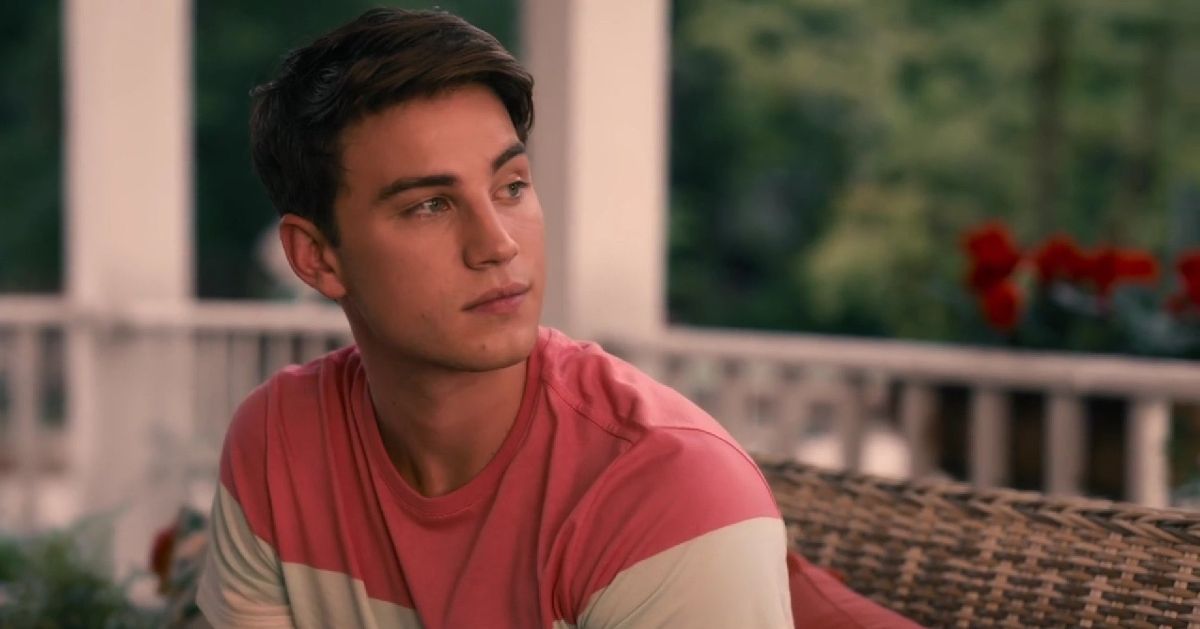 Maddie and Bill's eldest son Tyler, or Ty, is played by Carson Rowland. Ty was one of the best players in his school's baseball team, and he had the ability to go pro especially since it was his dream. However, all of this changed when he had an arm injury that prevented him from playing. Now, he has to overcome his injury and also answer whether or not he wants to continue playing baseball.
Like most of Sweet Magnolias' characters, Ty has other problems to face, romantic problems to be specific. He is dating CeCe, played by Harlan Drum, but at the same time, he finds himself developing feelings for Annie, Dana Sue's daughter.
Some of the roles that Carson Rowland played are Chip Langsberry in Pretty Little Liars: Original Sin, Will Hansen in American Housewife, and Riley Sturgis in Tweet: The Series.
Logan Allen as Kyle Townsend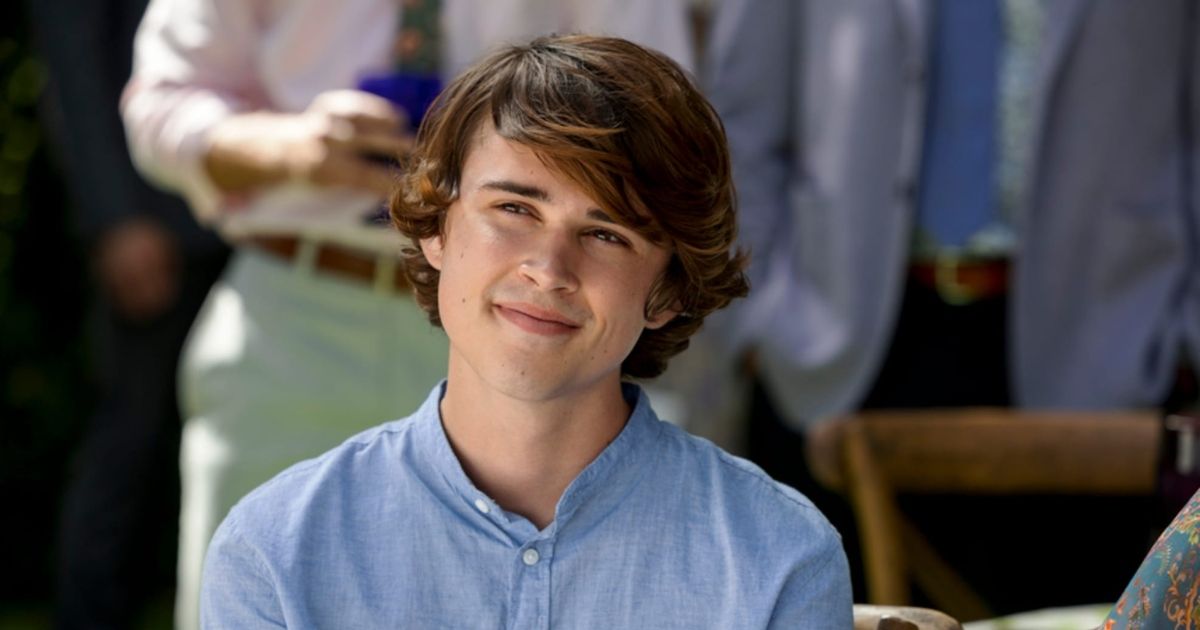 Kyle Townsend is the younger brother of Ty and he is Maddie and Bill's middle child. He is played by actor Logan Allen. In the show, Kyle is interested in acting and this isn't the only drama he will face. Another type of drama is the fact that he has a crush on Annie while his brother has feelings for her. Despite his feelings, Kyle starts dating Nellie, but that certainly doesn't mean he won't be affected when he finds out about Ty's feelings for Annie. Both he and Nellie had a terrible car crash that further complicated their relationship.
This isn't Logan Allen's first acting gig. He played several roles including Kevin Ryan in Bernie and the Dolphin, cousin Vinnie in Talia in the Kitchen, and Jake in Stranger Things.
Ella Grace Helton as Katie Townsend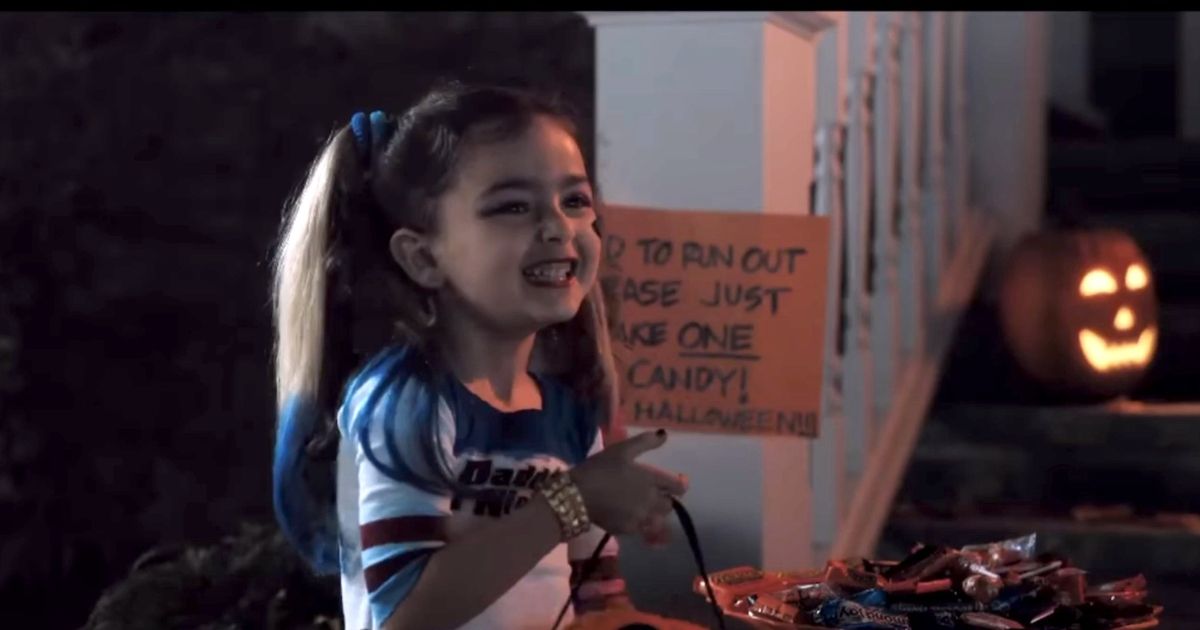 The role of Maddie and Bill's youngest daughter, Katie, had two actresses so far and one of them is Ella Grace Helton. The first actress to play the role was Bianca Berry Tarantino in the first two seasons. However, she was replaced in the new season by Ella Grace Helton after a recasting decision.
The only reason for the recast is a scheduling conflict as Tarantino wasn't able to join the cast while filming for the new season. This is why you will notice a difference in how Katie looks in Season 3. Some of Ella Grace Helton's roles include Hubie Halloween, Witching Hour, United We Fall, and Chosen Family.
Anneliese Judge as Annie Sullivan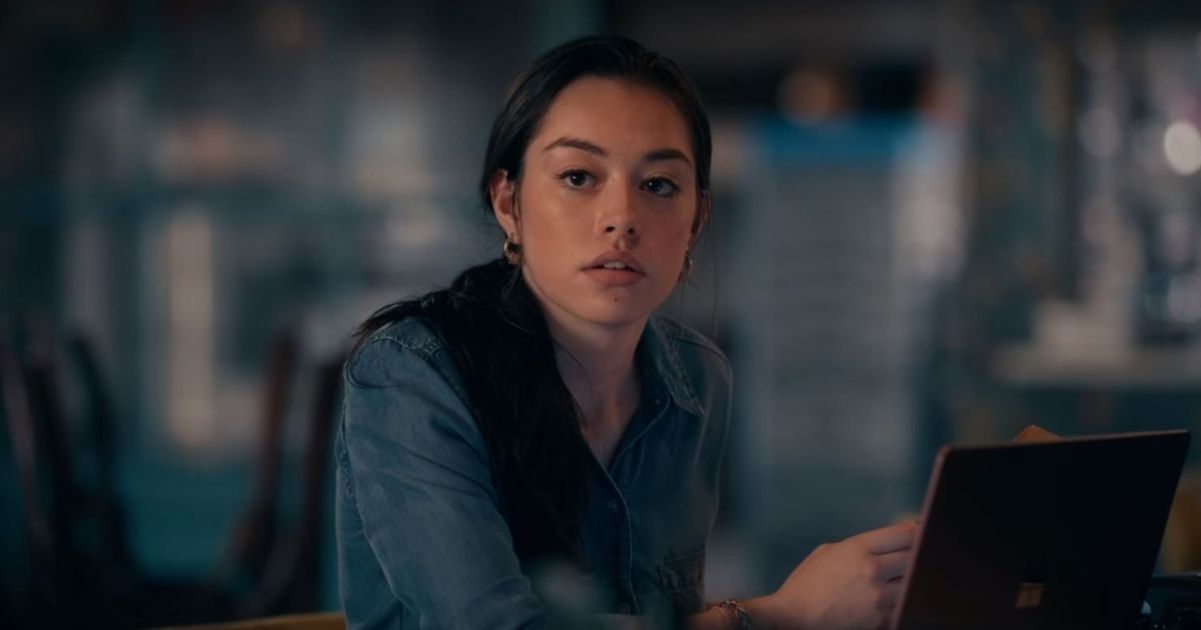 Anneliese Judge plays the role of Dana Sue and Ronnie's daughter, Annie Sullivan. Like other characters in Sweet Magnolias, Annie has something she is passionate about, which is photography. However, she has to help her mom at the restaurant, Sullivan's. Adding to the show's drama, Annie is friends with both Kyle and Tyler, and she is unaware that Kyle has a crush on her.
What makes things even more complicated is the kiss she shared with Tyler while she was drunk. You would expect that she would at least date one of the two brothers, but she ends up dating Jackson, the mayor's son. Every actor and actress has a role that starts their career and changes their lives forever. For Anneliese Judge, that role will be Annie in Sweet Magnolias. Other than that, Judge also appeared in Where's Rose.
Jamie Lynn Spears as Noreen Fitzgibbons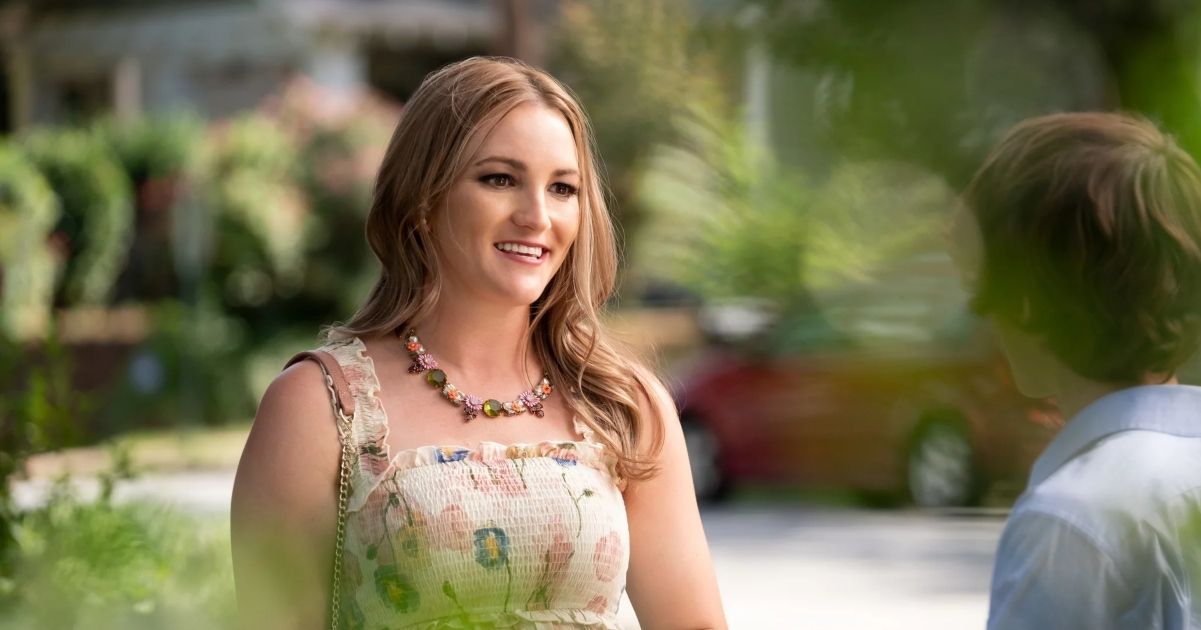 Jamie Lynn Spears plays the role of Noreen Fitzgibbons, the nurse that Bill cheated on Maddie with. The drama surrounding their affair increased when they found out that Noreen was pregnant and later gave birth to her and Bill's daughter, Rebecca. To make matters more awkward, Noreen starts getting close to Bill and Maddie's son, Kyle, as she offers him support. While this may seem at first like asking for drama, it helped improve the relationship between Noreen and Maddie. Bill even lost both women since she too left him.
Jamie Lynn Spears is known by many as Britney Spears's younger sister. Her name became even more known after the drama that took place between her and her sister. When it comes to her acting career, she acted in Zoey 101 and Crossroads. We will see her again in Zoey 102 where some of the original cast are coming back as well.
Chris Medlin as Isaac Downey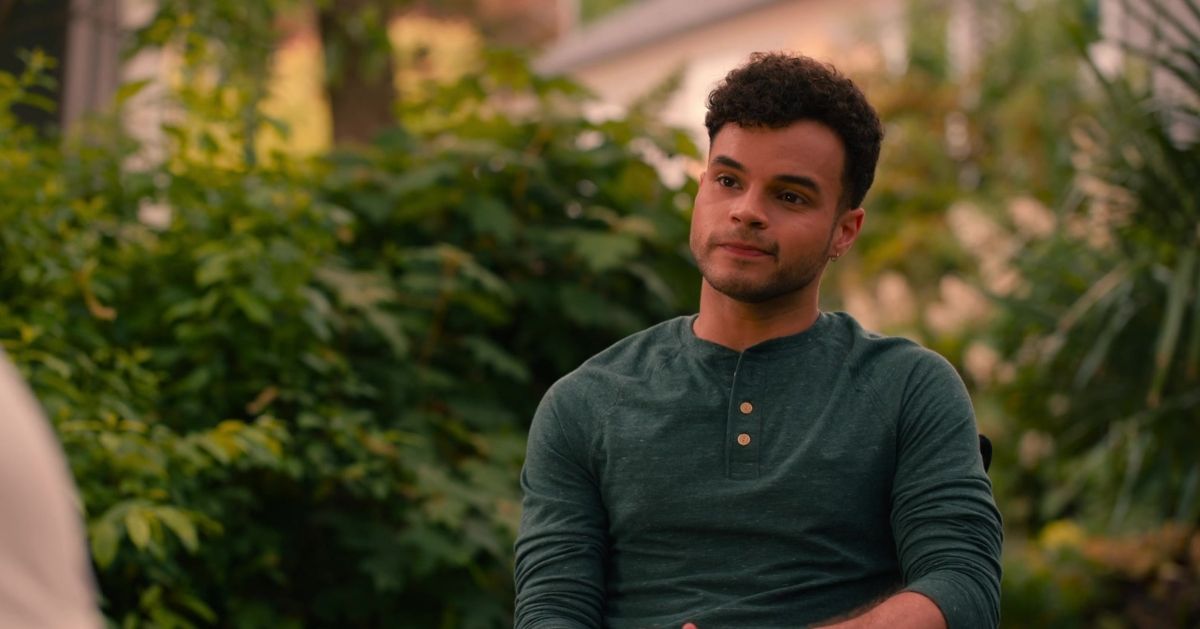 Chris Medlin plays the role of Isaac Downey the aspiring chef who works for Dana Sue at Sullivan's and learns from her. At first, Isaac's character is full of secrets and mysteries, but we quickly learn that he came to Serenity because he is searching for his birth parents. The heartwarming aspect of Sweet Magnolias appears when we see the trio helping Isaac find his parents the moment they knew the truth. He is also roommates and friends with Noreen.
Related: 8 Interesting Facts About the Cast of Sweet Magnolias
Chris Medlin is now mostly known for his role in Sweet Magnolias, but he did appear in other works and played other roles. Broadway lovers will know Medlin since he acted in and was part of the original cast of Mean Girls the Musical and Diana.
Brandon Quinn as Ronnie Sullivan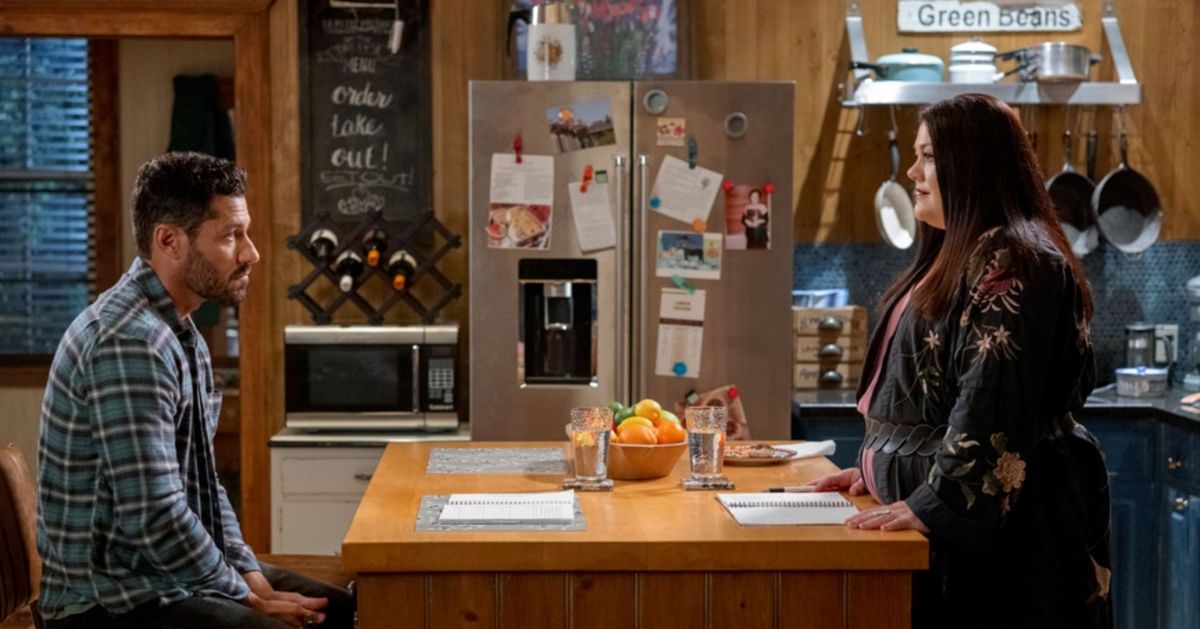 Ronnie Sullivan is Dana Sue's husband and Annie's father. He is played by Brandon Quinn. We see Ronnie as he tries to mend his relationship with Dana Sue and get back together after he returns to Serenity. Fixing things is not so easy if the past keeps catching up to you.
Quinn did an excellent job like everyone else in the cast and this comes as no surprise since he too appeared in many works. We saw him as Tommy in Big Wolf on Campus and also as Gabe Duncroft in The Fosters. You may also know Quinn from The O.C., Die Hart, and What I Like About You.
Dion Johnstone as Erik Whitley
Dion Johnstone appears as Erik Whitley, the sous chef who works with Dana Sue at Sullivan's. In addition to his cooking skills, Erik is important to the restaurant because he is also helping Isaac. Romance is everywhere in Sweet Magnolias, and here there is no difference. We see sparks flying between Erik and Helen, but Ryan's return gets between them.
The Canadian actor has several works under his name. We know him as Natty Bookman in So Weird, Caliban in The Tempest, and Craig Brooks in Star Falls. He also appeared in Ties That Bind, The Core, and Baking Spirits Bright.