The Big Picture
Lifetime's acquisition of V.C. Andrews' catalog and their success in adapting her works shows that the appeal of Lifetime programming and Andrews' novels are almost synonymous.
Andrews' brand of storytelling captivates readers, especially women, with its mix of genres, wild twists, and exploration of the interior lives of complicated women.
Lifetime's focus on centering women's stories and providing a space for narratives that recognize the severity of women's experiences makes it the right vehicle for realizing Andrews' works onscreen.
In February 2022 Lifetime acquired the rights to the entirety of V.C. Andrews' extensive catalog. The network had already produced popular feature-length adaptations of the author's most famous works, starting with Flowers in the Attic in 2014. According to The Hollywood Reporter, the Flowers film and its direct sequel Petals on the Wind "were the top two original cable movies of that year among Lifetime's core demographic of women 25-54." Another miniseries based on Andrews' Casteel novels, released in 2019, saw similar success. The floodgates then opened to include a Flowers in the Attic origin story and two other miniseries with more in the production pipeline.
For some, the temptation to sneer at anything involving the words "Lifetime original movie" and "V.C. Andrews" might be too great to ignore. There's no doubt the Lifetime network developed and perpetuated a style, and few will claim their contributions are Oscar-worthy. But to mock is to miss the point: these movies aren't trying to score critical acclaim. The appeal of Lifetime programming and the appeal of V.C. Andrews' novels are so overlapping, they're almost synonymous. Putting the two together is an organic equation.
RELATED: Is 'Flowers in the Attic' Based on a True Story?
Why Are V.C. Andrews Books Appealing?
When Virginia Cleo Andrews published Flowers in the Attic in 1979 at the age of 55, the world went wild. Specifically, adolescent girls gossiped about the Gothic paperback and its magnificently lurid contents. Adults were equally hooked on the melodrama even if they found Andrews' prose less than remarkable. Flowers has sold over 40 million copies since its debut, spawned four direct sequels by Andrews and multiple spin-offs from her estate-approved ghostwriter Andrew Neiderman, one sanitized and therefore unfaithful Hollywood production, and Lifetime's appropriately campy made-for-TV movie.
Just the name V.C. Andrews has connotations. Between the seven novels Andrews wrote before her death and the 100+ penned by Neiderman, there's something about Andrews' works that captivates readers — women especially. Her brand mixes genres with audacity, combining hallmarks of the classic Gothic novel with the psychological thriller, horror, historical, and even the supernatural. She can't technically be shelved under romance given all the twisted toxicity, but the claustrophobic, tense atmospheres and heavy emphasis on heightened emotions tap into a collective love for wild twists, generational mysteries, and, mostly notably, the interior lives of complicated women. Andrews' early catalog let women be disasters without condemnation or celebration. It didn't matter if they epitomized the tortured, delicate heroine (until they rebelled) or pranced around like a vindictive villain: Andrews aired the dirty laundry that gendered social norms wanted to ignore. Her distinctly feminine viewpoint specialized in sex, terror, and breast-thumping weeping while still indulging in accelerated horror.
Everything following Andrews' final book capitalizes on the success of her name with similar (sometimes derivative) plots and scenarios: haunted mansions, forbidden love, and imperiled women struggling against familial threats. Despite how Neiderman's contributions furthered her legacy, nothing can top the Virginia originals like My Sweet Audrina for sheer Gothic ludicrousy. In a 2021 interview with UPI , Neiderman said of Andrews' themes, "she was interested in why people who were supposed to love each other hurt each other. That was the central theme of the V.C. Andrews novels — family and the pain people endure from people they love." That focus on "domestic" emotions combined with her descriptive style recalls daytime soap operas (more on that later). At one point, Flowers in the Attic heroine Cathy bemoans, "Chris, soap opera people are like us." V.C. Andrews is what some people deem purple prose and others dub great, illicit fun.
Why Are Lifetime and V.C. Andrews a Great Match?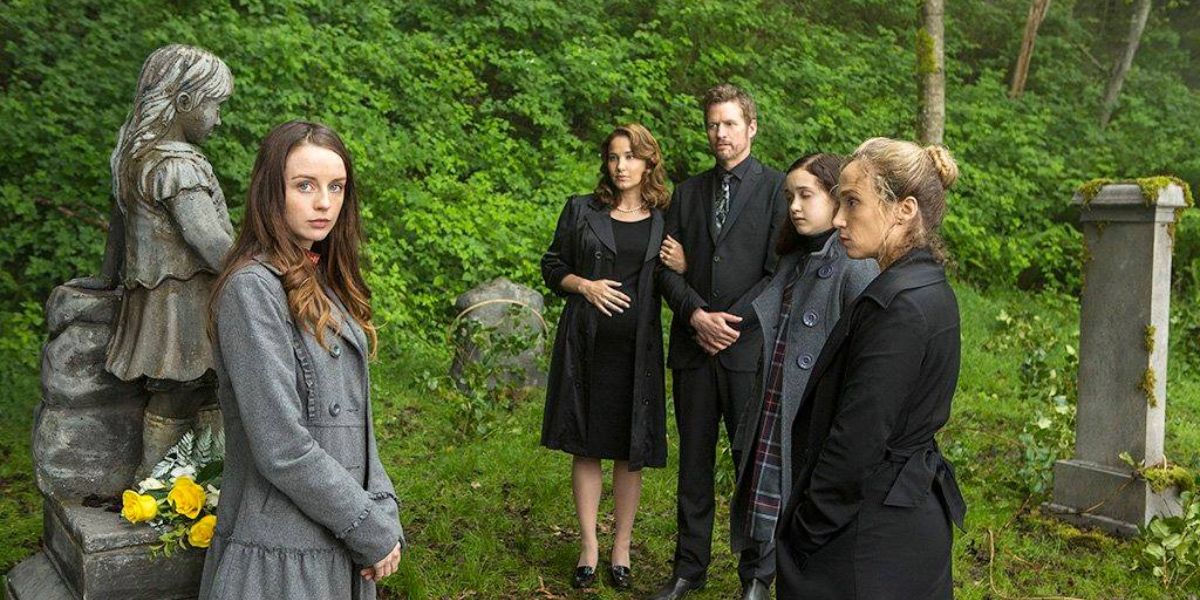 So why is Lifetime the right vehicle to realize Andrews' works onscreen? For one, the company prides itself on centering women's stories and employing women behind the camera. Originally, Lifetime began as a cable service that broadcast talk shows, game shows (where are my Supermarket Sweep fans?), and medical documentaries before pivoting to women's sports, syndicated sitcoms, and original content. Soon, Lifetime was home to reality television (Dance Moms, Married At First Sight) and popular fiction (Army Wives), had a foot in the Christmas rom-com market, and produced every fathomable variation on true crime. And then there are the unforgettable original movie titles: gems like A Nurse To Die For, Danger Lurking Under My Roof, and a 2016 remake of Mother, May I Sleep with Danger? ensured Lifetime became a household name.
In 2023, the brand remains successful by focusing on women-led stories. Do Lifetime's routine plots conform to rigid, outdated gender binaries? Absolutely. Women aren't out here directing action blockbusters for Lifetime. Nevertheless, these movies provide a space for women who crave the validation and satisfaction inherent to such stories. Watching endangered women fight for autonomy and safety against constant traumatic abuse can be tiring for some, but non-exploitive narratives that recognize the topic's severity are safely cathartic.
Individual opinions about Lifetime's reliance on such topics aside, the network provides many resources for those affected by violence and assault through its "Stop Violence Against Women Public Affairs" effort. The network also financed and broadcast Surviving R. Kelly, the Peabody Award-winning documentary exposing the musician's sexual abuse crimes. Unlike most corporations, Lifetime seems to walk the talk.
The Lifetime Network Centers Women's Stories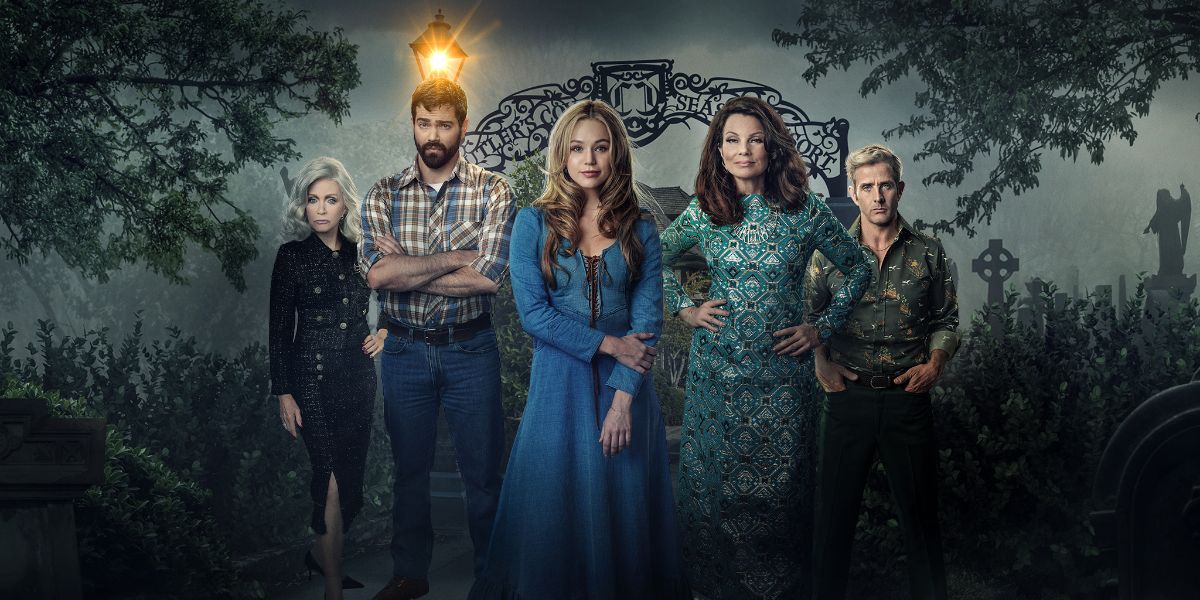 The soap opera to V.C. Andrews to Lifetime pipeline is fairly straightforward. Because many women were wives and mothers living at home while their husbands worked, soap operas started as daytime radio serials focused on relationships and emotions. Women aren't a monolith and are interested in all story types, but because soap operas and their spiritual imitators are entertainment aimed at women, people will deride their value. Now, please don't snort at that sentence. As with any style, not every melodramatic story qualifies as "good." That fact goes hand-in-hand with another: soap operas, romances, Lifetime original movies, and V.C. Andrews books are no more ridiculous than long-running superhero comic books that strain creditability and bend over backward with cliffhanger twists.
To quote Flowers in the Attic, "why is it all men think everything a woman writes is trivial or trashy, or just plain silly drivel?" The Barbie movie's success proves there's an audience of underserved women craving narratives reflective of their experiences and interests. Lifetime has the formula down, knows its demographic, and seems to respect it, which makes the network a perfect fit for Andrews' books. A streamer like Netflix couldn't pull these novels off; they don't have the courage.