The Big Picture
Some movie roles are so iconic that it's hard to imagine anyone else playing them, like Titanic's Jack and Rose, portrayed by Leonardo DiCaprio and Kate Winslet.
Kate Winslet initially had a reputation for starring in historical films, but she broke that mold with modern roles in movies like Eternal Sunshine of the Spotless Mind and Mare of Easttown.
Director James Cameron almost cast Gwyneth Paltrow as Rose in Titanic because he didn't want the casting to be too obvious, but ultimately decided on Kate Winslet. Gwyneth Paltrow also auditioned for the role of Jack, which was eventually played by Leonardo DiCaprio.
There are some movie roles that become so memorable for an actor's portrayal that it is hard to imagine any other performer in that part. The idea of a remake alone seems absurd, let alone a recast for a sequel. Sometimes, it can be even hard to accept the notion that the performer we so deeply associate with said role had to audition for it and that they could've been replaced by someone else. These are your Terminators (Arnold Schwarzenegger), your Brides (Uma Thurman), your Professor Snapes (Alan Rickman)… The list goes on. Though it might not seem like it at first, two characters that definitely belong on this list are Titanic's Jack Dawson and Rose Dewitt Bukater, played marvelously by Leonardo DiCaprio and Kate Winslet. One of the greatest love stories of the 20th century, Jack and Rose's tragic romance is so deeply rooted in our collective memories that it can be difficult to picture them as mere fictional people that could be played by different actors. Heck, questions about whether Jack and Rose were actually real are among the first suggestions Google gives searchers when they try to look up the 1997 film. But Rose was almost played by an entirely different actress — Gwyneth Paltrow — all because director James Cameron didn't want to be obvious with his casting choices.
Before 'Titanic', Kate Winslet Made a Name for Herself in Period Pieces
Viewers nowadays have no problem imagining Kate Winslet in more modern roles. After Rose in Titanic, the actress' most memorable part is probably blue-haired Clementine Michel Gondry's 2004 light sci-fi Eternal Sunshine of a Spotless Mind. Even more recently, the actress received Emmy and BAFTA nominations for the role of a rugged small-town detective on HBO's Mare of Easttown. But not that long ago, Kate Winslet was one of those performer that viewers had trouble picturing in anything but a corset and a hoop skirt. Early in her career, the actress made a name for herself starring in period pieces drawing inspiration from William Shakespeare to Mark Twain.
Kate Winslet's big silver screen break was in the 1994 period thriller Heavenly Creatures, directed by Peter Jackson. In the movie, the actress stars opposite Melanie Lynskey as part of a duo of inseparable teenage girls are eventually driven to murder when her parents try to put an end to their friendship. The story is based on the Parker-Hulme murder that shook New Zealand in the early 1950s. And, for a while, this would be Winslet's more "contemporary" role. As soon as she was done with Heavenly Creatures, the actress took the role of a medieval princess in Michael Gottlieb's A Kid in King Arthur's Court, a comedy loosely based on Mark Twain's A Connecticut Yankee in King Arthur's Court. From the Round Table, Winslet jumped to the English Regency, playing Marianne Dashwood in Ang Lee's Sense and Sensibility, an adaptation of the classic Jane Austen novel of the same name. Then she went on to play a 19th-century British liberal in Michael Winterbottom's Jude and Hamlet's Ophelia in Kenneth Branagh's version of the Shakespeare play.
James Cameron Almost Cast Gwyneth Paltrow as Rose in 'Titanic'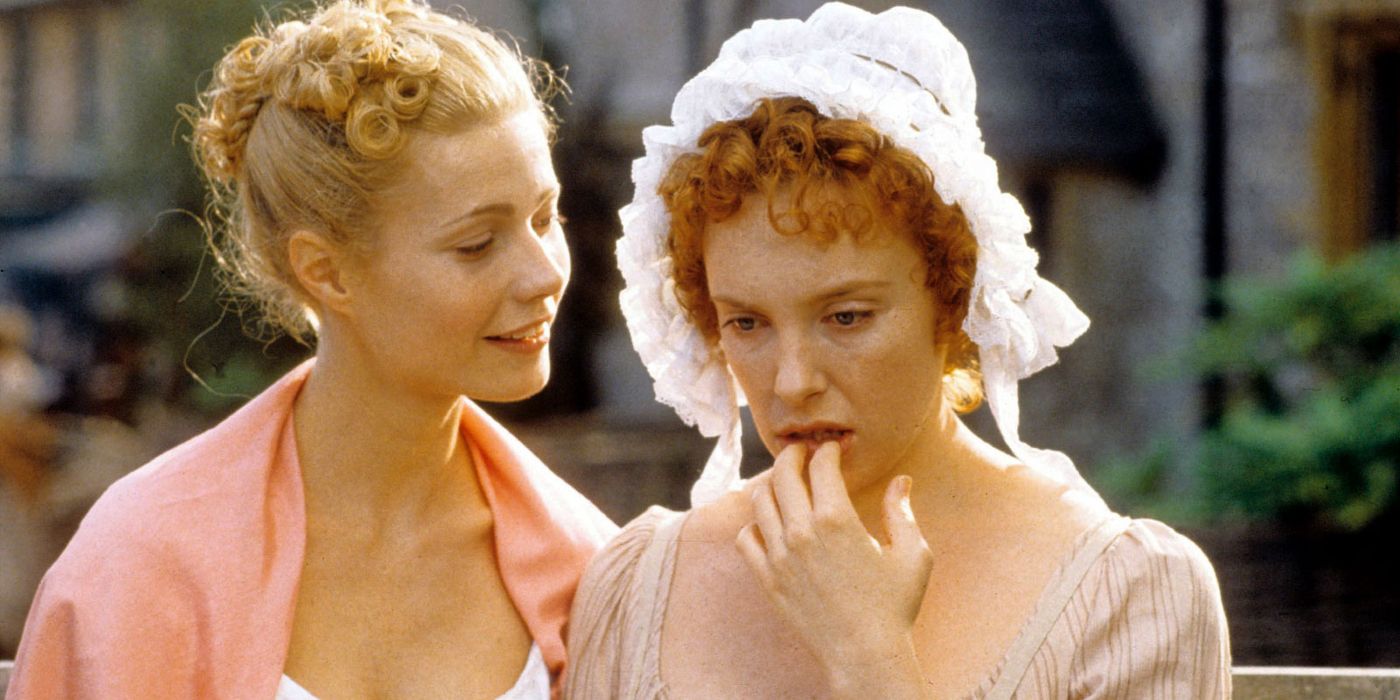 All this history in period films should make Kate Winslet perfect for the role of an early-20th-century socialite that falls in love with a poor boy aboard the most infamous line cruiser that ever existed, right? Well, not according to 1997 James Cameron. In an interview with GQ magazine, James Cameron reveals that he felt that casting Winslet as his protagonist would've seemed like an exceedingly obvious move. According to Cameron, Winslet was developing a sort of reputation for her historical films, at the time, which earned her the nickname of Corset Kate.
"So I thought 'Oh, man, this is going to look like the laziest casting in the world", said the director. Nonetheless, he did agree to meet her and eventually gave her the part. As all of us now know, she was simply fantastic in the role, so there was absolutely no other choice for young James Cameron. Still, before Winslet's audition, the director almost went with someone else entirely for the role: Shakespeare in Love Best Actress Oscar winner and Goop founder Gwyneth Paltrow.
Gwyneth Paltrow had already herself as an actress for period pieces when Titanic first came out. In 1996, she starred in her own Austen adaptation, playing the titular character in Douglas McGrath's Emma, but her resume was considerably more diversified than Winslet's. The role she became known for was that of Brad Pitt's wife in the contemporary thriller Se7en, directed by David Fincher, a movie that is quite possibly the very polar opposite of a historical drama. Though years later, in 1999, she would become once again synonymous with period roles for her performance in Joh Madden's Shakespeare in Love, she had a series of modern roles under her belt, in movies that ranged from romantic comedies to the aforementioned thrillers. So would Paltrow be as memorable as Winslet in the role of Rose? It's tough to say, but she would most definitely have been a less obvious choice.
But the story goes that there wasn't actually a choice. Rumor has it that Paltrow turned down the part in Titanic. However, speaking about it in an interview with Us Weekly, Paltrow tells a story much closer to Cameron's: "I think I was really in contention for it — I was one of the last two", she says. "I look back at the choices I've made and think, 'Why the hell did I say yes to that? And no to that?' And you know, you look at the big picture and think: There's a universal lesson here. What good is it to hold onto roles?"
RELATED: Kate Winslet on That Underwater 'Avatar 2' Set Photo: "That Was Quite Scary"
Leonardo DiCaprio Almost Didn't Play Jack in 'Titanic'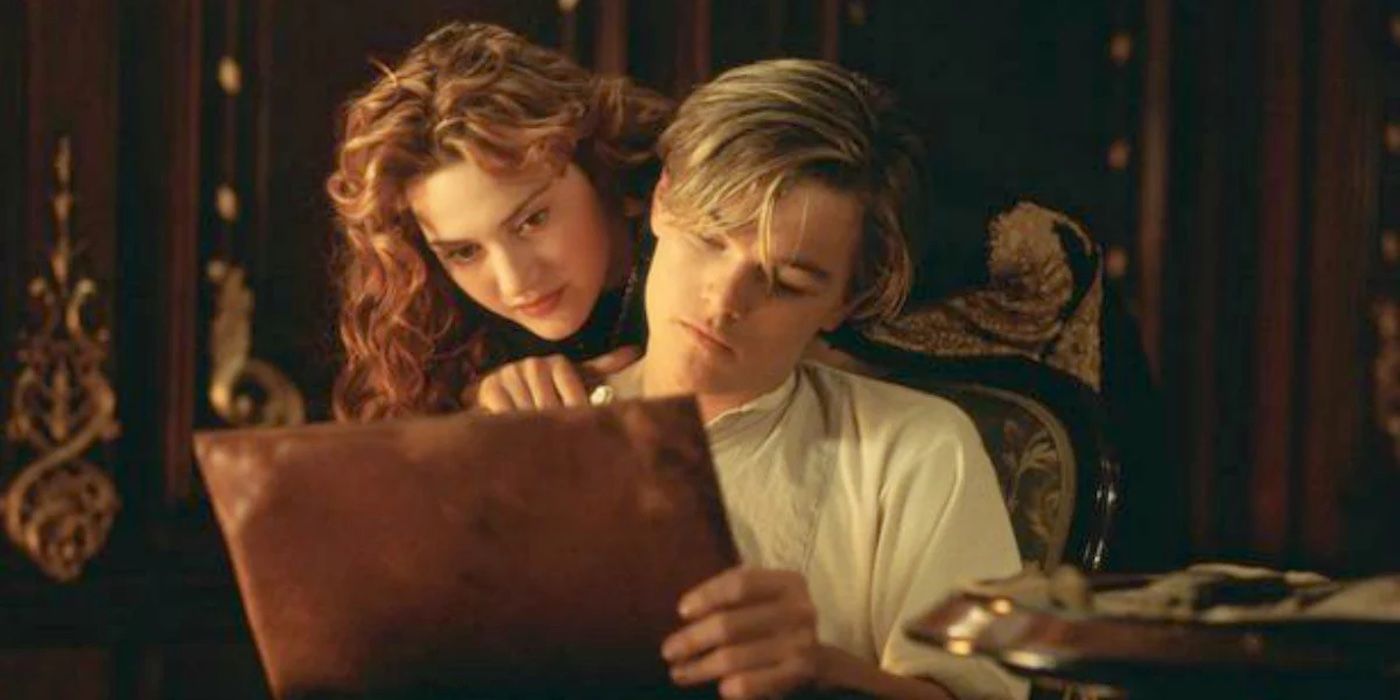 Kate Winslet was not the only Titanic star that almost didn't get cast. The other half of the movie's unforgettable pairing was also nearly played by someone else. In the same GQ interview, Cameron states that he wasn't such a big fan of DiCaprio's attitude in his first screen test. According to the director, the actor tried to pull an "I don't read" card, but changed his mind once he realized that not reading would mean losing the part for good. As soon as he got on camera, though, he connected to his character perfectly. "So he comes in and […] every ounce of his entire being is just so, you know, negative right up until I said 'Action', and then he turned into Jack", Cameron recalls.
But who could've played Jack if not DiCaprio? There's a long-lasting rumor that Matthew McConaughey was offered the part, but decided to turn it down. Though this makes for a good story, the rumor is, once again, not true. McConaughey did audition for the role of Jack, and in an interview for the podcast Literally! with Rob Lowe says that he really did believe the part was his. Speaking of his audition, he claims that "it was one of those ones where they, like, followed me and when we got outside they were like, 'That went great.' I mean, kind of, like, hugs. I really thought it was going to happen". Sadly for him, it wasn't meant to be. Like Paltrow, McConaughey didn't get the part, and Jack and Rose were solidified in our minds in their current DiCaprio and Winslet shapes.