The phrase 'dark comedy' just hits the ears in an unusual way. How can comedy and dark thematic elements blend together on screen? Well, to understand the phrase, it's important to discern just what establishes a dark comedy. Most of the time, this genre is fundamentally layered with darker subject material. We could be exposed to death, war, suicide, or mental health issues; practically nothing is off-limits. However, while there is darkness, there is a brightness to it also. By incorporating comedy into their grim topics, these films make for a more breathable experience. This breaks the story away from being labeled as either a drama, horror, or even simply a comedy itself, and allows the film to tackle provocative concepts without ostracizing audiences.
The dark comedy genre of film is tremendously broad and could be utilized to tell a variety of stories. The following list compiles the best of what makes a dark comedy what it is. These award-winning classics of both modern and past cinema continue to take audiences on a journey, through heavy themes which stand alone as dark but with comedy that adds realism (or sometimes surrealism) and relief, allowing us to laugh at and deal with the pain. These are some of the darkest and funniest dark comedies.
Updated on August 8th, 2023 by Callum Jones: This article has been updated with additional content to keep the discussion fresh and relevant with even more information and new entries.
14
On the Count of Three (2021)
The American stand-up comedian Jerrod Carmichael's feature directorial debut, On the Count of Three, has been described by The Observer as "a gentle yet high-caliber mash-up of Sartre and Wes Anderson's Bottle Rocket.".
It is a black comedy about two best friends since childhood, Kevin and Val (played by Christopher Abbott and the director himself), who make a suicide pact. Uniting a drama about the darkest of subject matters (which include mental illness, abuse, and murder) and a bromantic comedy, On the Count of Three is a sweet yet incredibly morbid and violent movie.
13
Little Miss Sunshine (2006)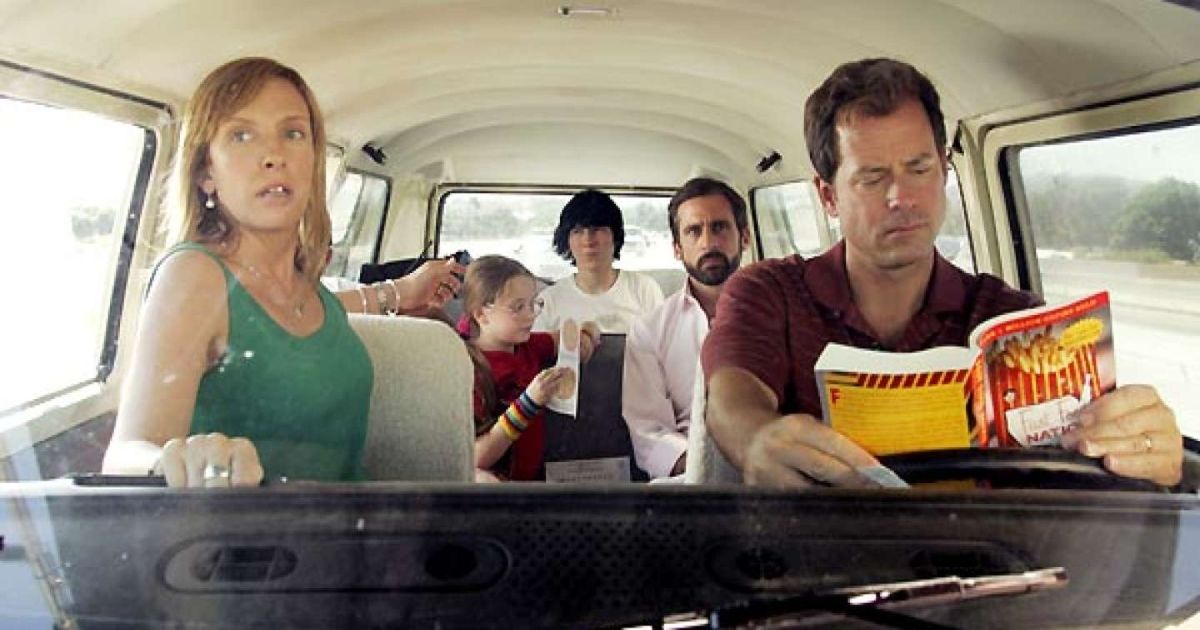 Little Miss Sunshine depicts a dysfunctional family that is so adamant about their young daughter competing in a child beauty pageant, that they all hop in their yellow Volkswagen van and take a round trip across America. The film doesn't hold back with its criticism of child beauty pageantry, lampooning everything from forced diets to meaningless mantras, and doing so in such a quirky and darkly funny way.
Filled to the brim with acting talent, including Greg Kinnear, Steve Carrell, Toni Collette, and Paul Dano, Little Miss Sunshine was nominated for four Academy Awards at the 79th annual ceremony. With a body smuggling scene, a drug overdose, and a borderline inappropriate finale, this is one dark comedy that is hilarious from beginning to end.
12
Trainspotting (1996)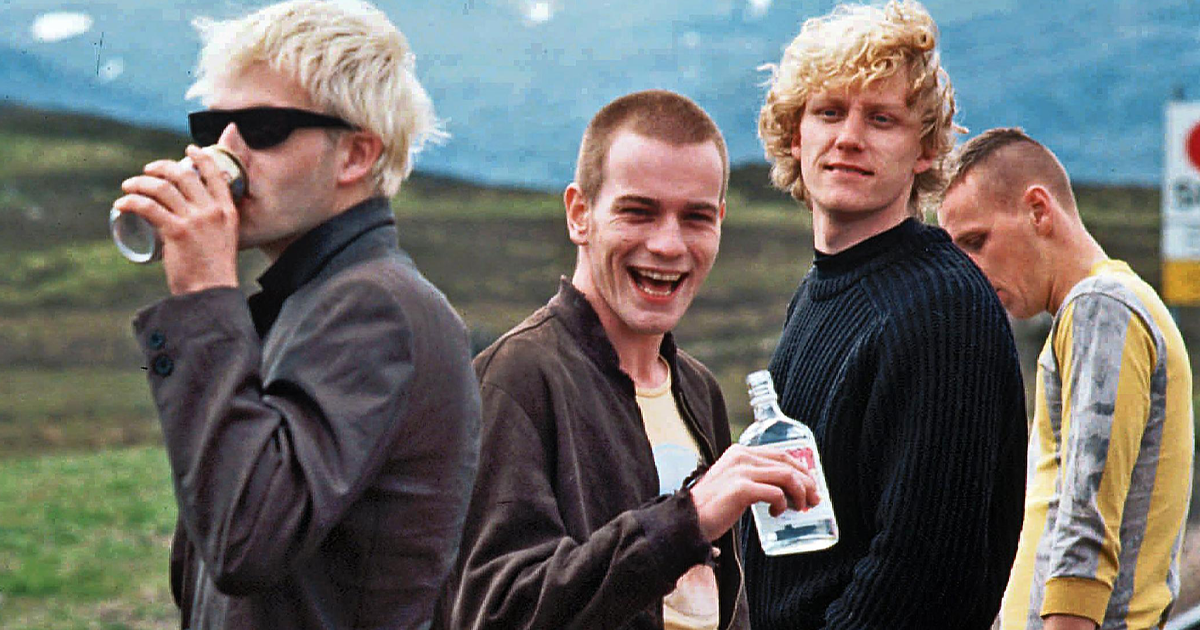 Based on the novel of the same name by Irvine Welsh, Trainspotting follows the exploits of a group of heroin addicts in a rough area of Edinburgh. The film is notable for introducing audiences to British actors who would go on to become household names, such as Ewan McGregor, Robert Carlyle, Johnny Lee Miller, and Kelly McDonald. This was only director, Danny Boyle's, second feature film, after the equally dark Shallow Grave, which also starred Ewan McGregor and featured a character overdosing on drugs.
With its look at poverty, drug culture, and the effects of HIV/Aids, Trainspotting certainly doesn't shy away from heavy themes. However, as bleak as it is at times, the film is also filled with some truly great comedic moments and lines. From Spud's interview to the worst toilet in Scotland sequence to the opening monologue, Trainspotting is filled with hilarious and iconic scenes that take alleviate some of the darkness. Ultimately, it's a grim watch that leaves you feeling both disturbed and entertained.
11
Birdman or The Unexpected Virtue of Ignorance (2014)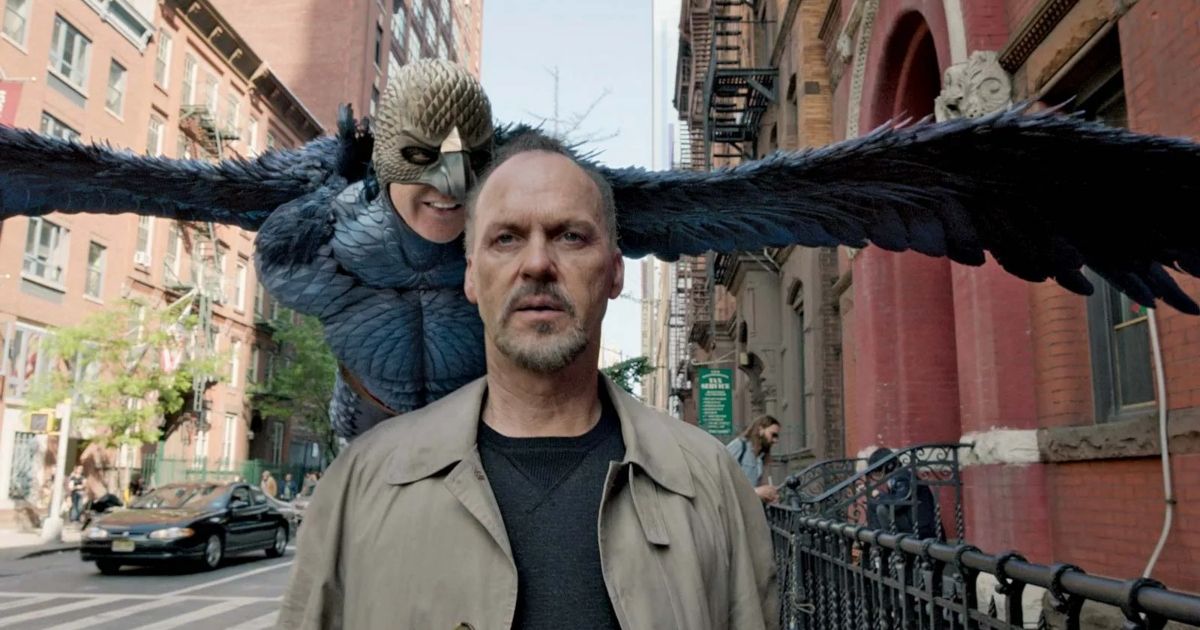 This Best Picture Oscar-winner tells the story of an aging man trying to find himself in a world that continues to move forward. The great Michael Keaton's Riggan Thompson is washed up and stuck in the past. He lives mostly in his own head and cannot accept that he's no longer the popular actor of his youth. We all have that voice that tells us we're too good, or not good enough. Thompson has that voice (which sounds like his old superhero character Birdman), and it's quite loud.
The film takes us on an unusual voyage into this character's consciousness. How he interacts with the world around him is rather funny. The realness of the characters and the setting is more contemporary than he understands. It's our world that we continue to see evolve. Birdman satirizes all that make up modern society in a way that makes us look into the mirror and laugh. Is this really what we do and how we spend our days?
10
Snatch (2000)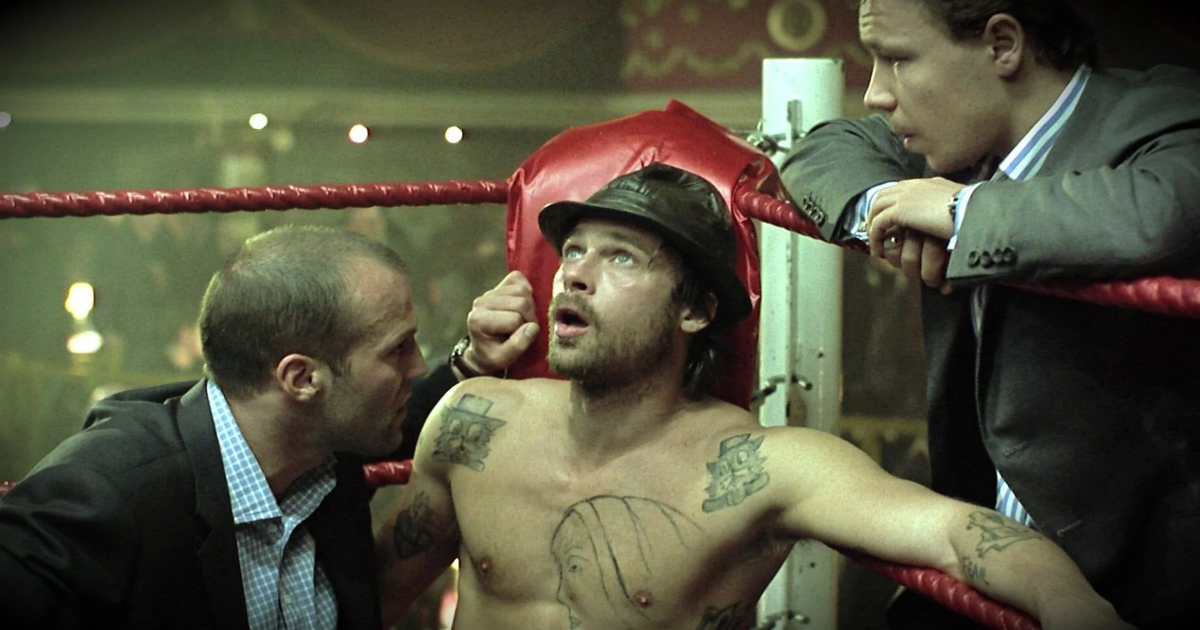 Snatch, like many other entries in Guy Ritchie's filmography, is a crime-comedy that features an assortment of eccentric and dodgy characters from the world of crime. With an all-star cast that includes Jason Statham, Stephen Graham, Vinnie Jones, and Brad Pitt (putting on a thick Irish accent), the plot mostly revolves around a search for a stolen diamond, but also delves into the world of bare-knuckle boxing.
With sharp dialogue, peculiar characters, fast-paced action, and multiple pot twists, Snatch is one of Ritchie's best and funniest films. However, it's also violent, brutal, and filled with examples of gallows humor. Similarly to its predecessor, Lock, Stock, and Two Smoking Barrels, Snatch manages to balance its contrasting tones well to create a truly entertaining crime caper.
Related: Best Guy Ritchie Movies, According to Rotten Tomatoes Score
9
Withnail and I (1987)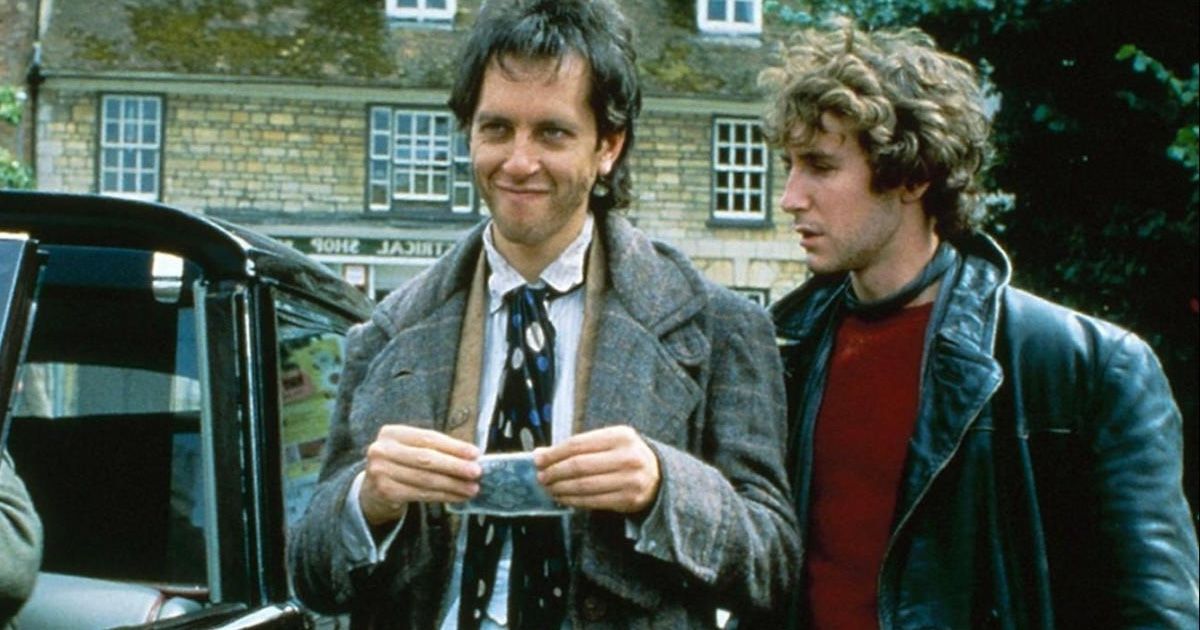 It seems the Brits certainly know how to do dark comedy, as is proven with 1987's Withnail and I. Starring Richard E. Grant and Paul McGann as two unemployed, alcoholic actors, the film follows the pair as they take a holiday to the Lake District that proves to be more chaotic than expected. Essentially, Withnail and I is a movie about a barely stable man trying to have a nice time with his definitely not-stable friend.
Grant's line, "We've just run out of wine. What are we gonna do about it?", perfectly summarizes his character's eccentric nature and their ability to find humor in the dark subject of addiction. The performances of the two leads are superb, both excellently conveying the love/hate relationship between the two main characters. The film is also filled with some utterly ridiculous moments, such as the duo trying to kill a chicken and Withnail lathering himself in deep heat to keep warm. Filled with great quotes and non-stop chaos, Withnail and I is a must-watch for fans of dark humor.
8
In Bruges (2008)
nUniversal"">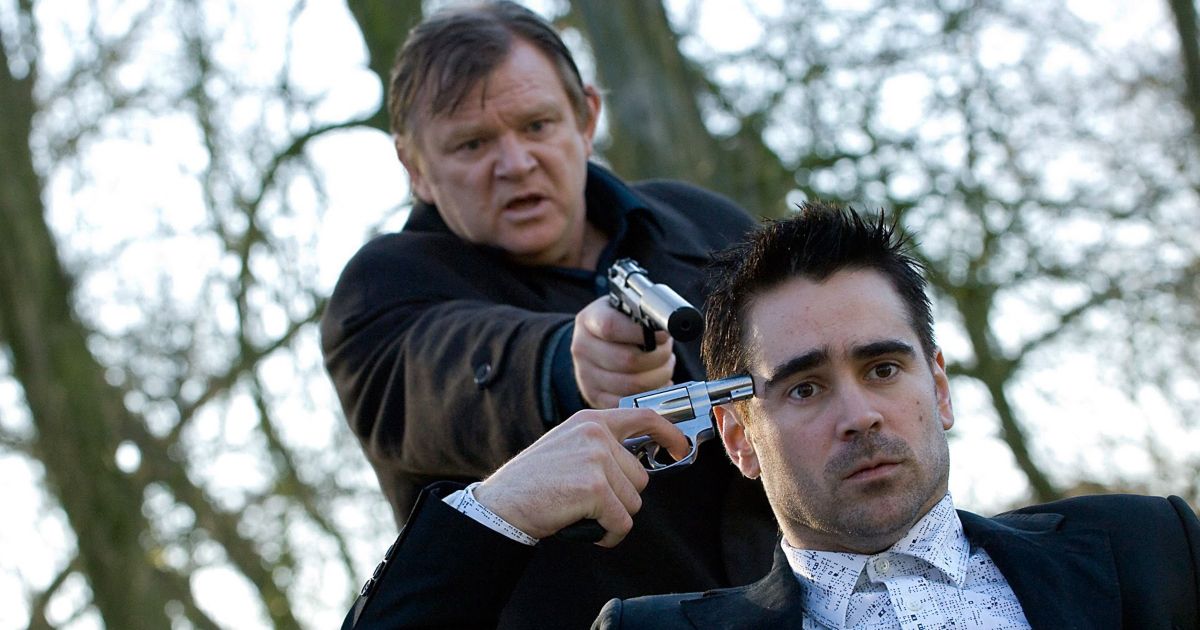 Dark comedy is a specialty of acclaimed filmmaker and playwright, Martin McDonagh, with all of his films and most of his plays containing elements of black humor in some way. Perhaps his most popular, and indeed best black comedy film is 2008's In Bruges. Set in the titular Belgian city, the story follows two Irish hitmen, Ray (Colin Farrell) and Ken (Brendan Gleeson), who go into hiding after a job in London went wrong. Meanwhile, Ralph Fiennes stars as their ruthless boss who wants someone held accountable for things not going to plan.
As is the case with many dark comedies, In Bruges's main characters are bad people. Sometimes, though, bad people can provide a lot of comedic potential, and this film certainly has its fair share of witty dialogue. Part of its success also lies with the performances; the chemistry between the two leads is excellent, and Farrell does a magnificent job of portraying Ray's guilt over his actions. McDonagh, Farrell, and Gleeson went on to reunite in the equally dark and funny, The Banshees of Inisherin.
7
Shaun of the Dead (2004)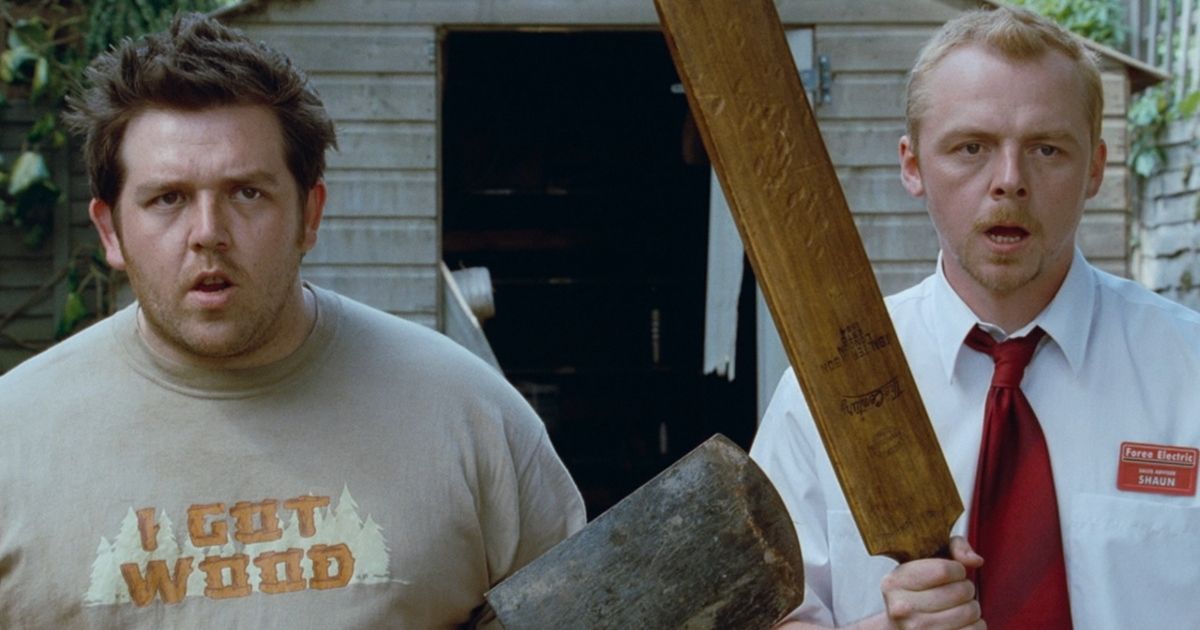 Edgar Wright is a genius when it comes to blending genres. This classic zombie comedy (or zom-com) is filled with explosive violence and sheer panic at the in-coming apocalypse. However, the main focal point of Shaun of the Dead is not the external world collapsing in violence; instead, it is a movie about a boring guy living a boring life as a salesman for a boring company.
He is forced to fight to not only stay alive but overcome his own fears. Shaun is the every-man who wonders what they would do if there was ever a zombie apocalypse. Unfortunately for him, he's thrown in the middle of it and turns into an action hero in this gory, delightful dark comedy.
6
American Psycho (2000)
While Patrick Bateman (Christian Bale) is at his core an unreliable narrator, his voice-overs allow us to truly get inside the mind of a violent narcissist in American Psycho. What truly crawls under his skin is hilarious because of its complete ridiculousness. Business cards, seriously? How obsessed he is with the texture, the beveled wording and sleek shine under fluorescent lights humorously reveals so much about this character, especially when Bateman nearly foams at the mouth as he observes a card that might be just a tad more sophisticated than his.
This character thrives on his own perfection and power over himself, but when that search for power manifests over others, that is when the story takes a much darker turn. At its core, it remains all about a man obsessed with his own self-image, and a darkly hilarious dissection of the narcissism of the '80s.
5
Dr. Strangelove, or How I Learned to Stop Worrying and Love the Bomb (1964)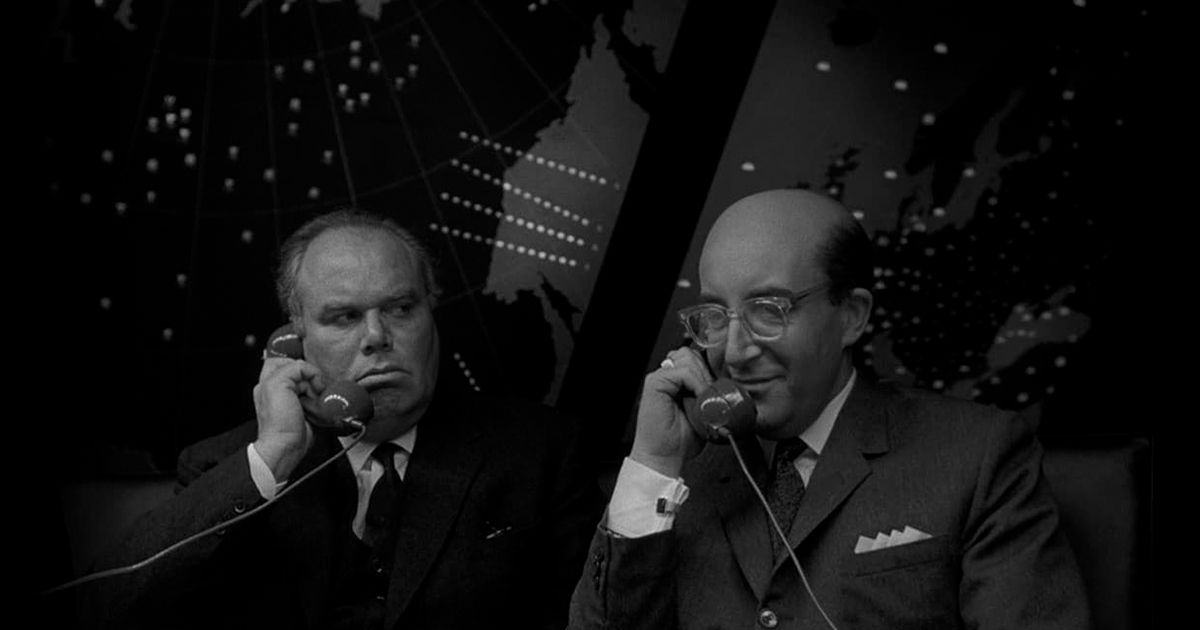 Stanley Kubrick's masterpiece encapsulates one of our most inherent fears as a society. Nuclear war is a threat to the entire world and has been since the technology was discovered. Kubrick utilizes fear as the driving emotion that guides his characters through paranoia and neuroticism. They're completely engaged in the procedure and removed from the outside world, but the outside world may or may not even be a threat.
The threat is their own anxiety, based on what they've wrought as represented by a blinking light on a screen. Technology, whether credible or not, has the upper hand in this satire. It is the eyes and ears in the war room filled with generals and scientists. Ironically, this room is without a single real window to the outside world. Case in point, Dr. Strangelove's "astonishingly good idea" is entirely based on computers which decide the fate of who lives or dies.
Related: Here Are The 7 Best Movies About Characters Having An Existential Crisis
4
Jojo Rabbit (2019)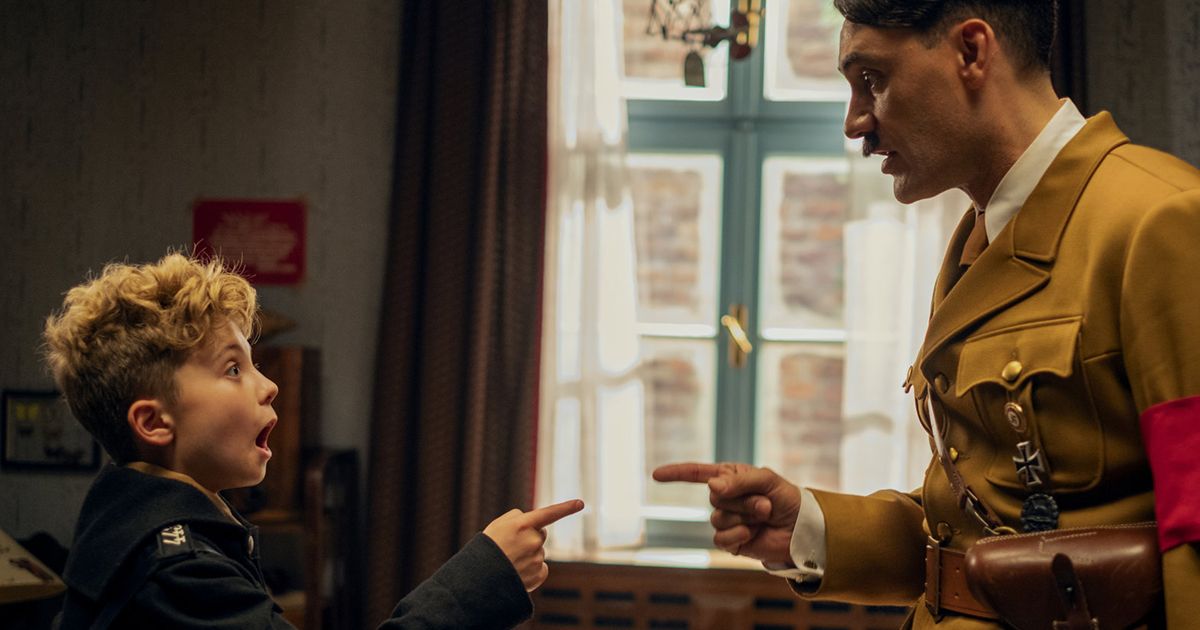 How can Hitler be funny? Ever since Mel Brooks wrote a song called Springtime for Hitler for The Producers, filmmakers have tried to mine dark humor from one of the worst dictators of all time. Here, it helps to have him be played by the film's director Taika Waititi, who captures the pure megalomania of the character by playing him as a bumbling cartoon character (and imaginary friend of a Hitler Youth).
He brilliantly portrays the buffoonery of the Nazis and their obscene, awful bigotry through his direction; we're all aware of the atrocities of World War II, but Waititi allows us to see the absurdity and stupidity of racial hatred through the eyes of a child. While Jojo never truly meets his hero the führer, he sees firsthand the horrors of war and tyranny. This is where the film goes from innocent and fun, to real and brutal. Jojo Rabbitperfectly blends these seemingly helpless moments with breaks of laughter from Sam Rockwell, Rebel Wilson, and Stephen Merchant.
3
Beetlejuice (1988)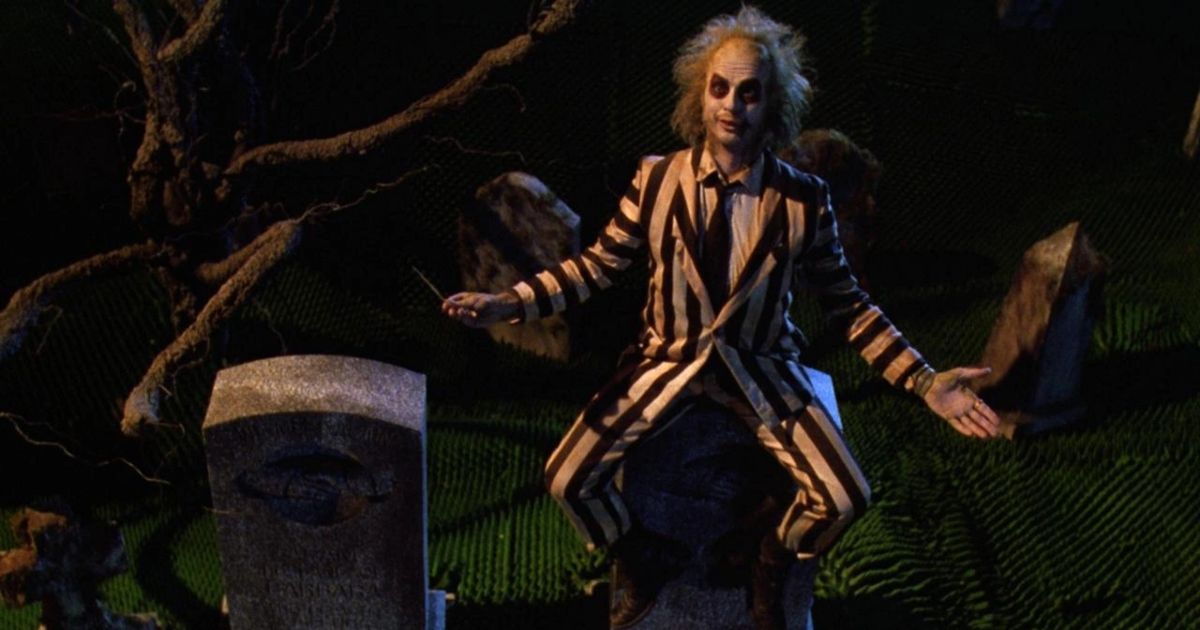 One of Tim Burton's most famous movies, Beetlejuice is filled with dark undertones. Perhaps seeing our innocent young protagonists being hurled off a bridge to their deaths isn't morbid enough. How about following them into the world of the dead and seeing their decaying souls just longing for purpose and direction in a pointlessly endless new universe?
The ideas of Beetlejuice are extremely dark (including Winona Ryder as a young girl with suicidal ideation), and yet Burton manages to make them hilarious. Michael Keaton as the moldy Beetlejuice is brilliantly funny. He's unhinged, off the wall, and utterly vile while still somehow charming at heart. He's a demon with style, swag, and a spinning head, and helps bring some great comedy to a dark film.
2
Fargo (1996)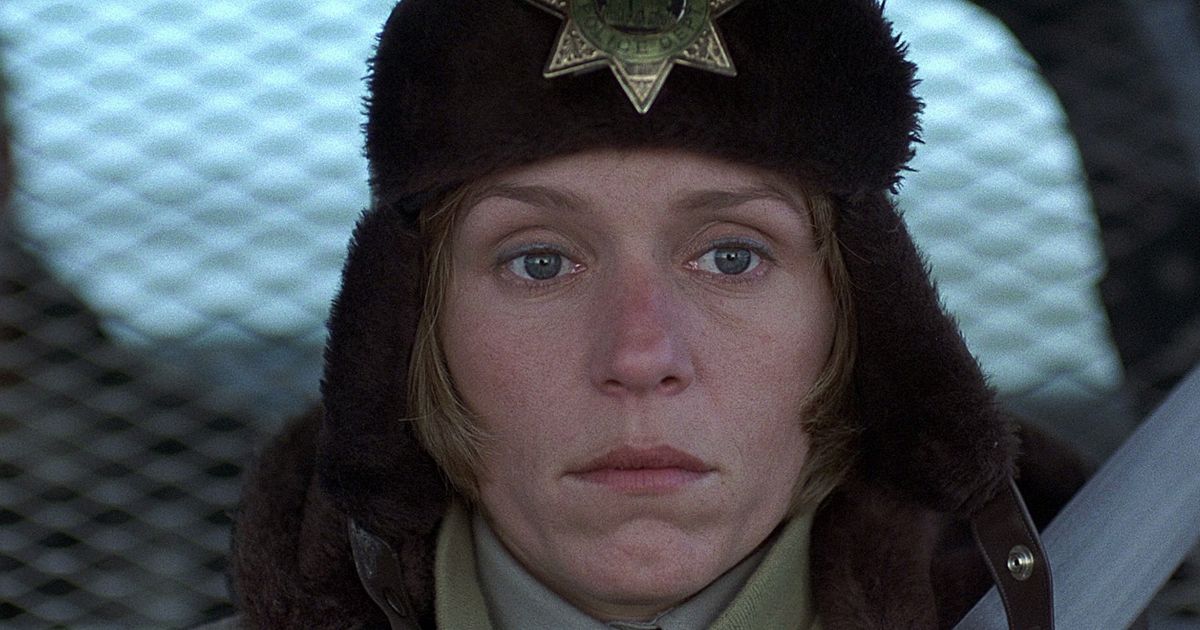 The Coen Brothers are masters at throwing unusual characters into a very realistic setting. Fargo chronicles a series of unfortunate events that lead to misunderstandings and even further unfortunate events. From Jerry Lundegaard's (William H. Macy) wife being kidnapped to a roadside massacre, all hope seems to be lost. But who is called to solve the case? The one and only Marge Gunderson (played brilliantly by Frances McDormand).
Every character is unique and entertaining in their own way. The criminals have this silly, Tarantino-like banter, Jerry is a comically pathetic salesman, and Marge is ridiculously pregnant and witty in a dry way. It is a joy to see these characters go about their day and endure the snowy, wintry environment around them. All fun and games may come to a screeching (or wood-chipping) halt in the last act of the film, and the subject may get rather serious, but the levity of the dialogue and acting bring a breath of fresh air to what could have been a True Crime melodrama.
1
Fear and Loathing in Las Vegas (1998)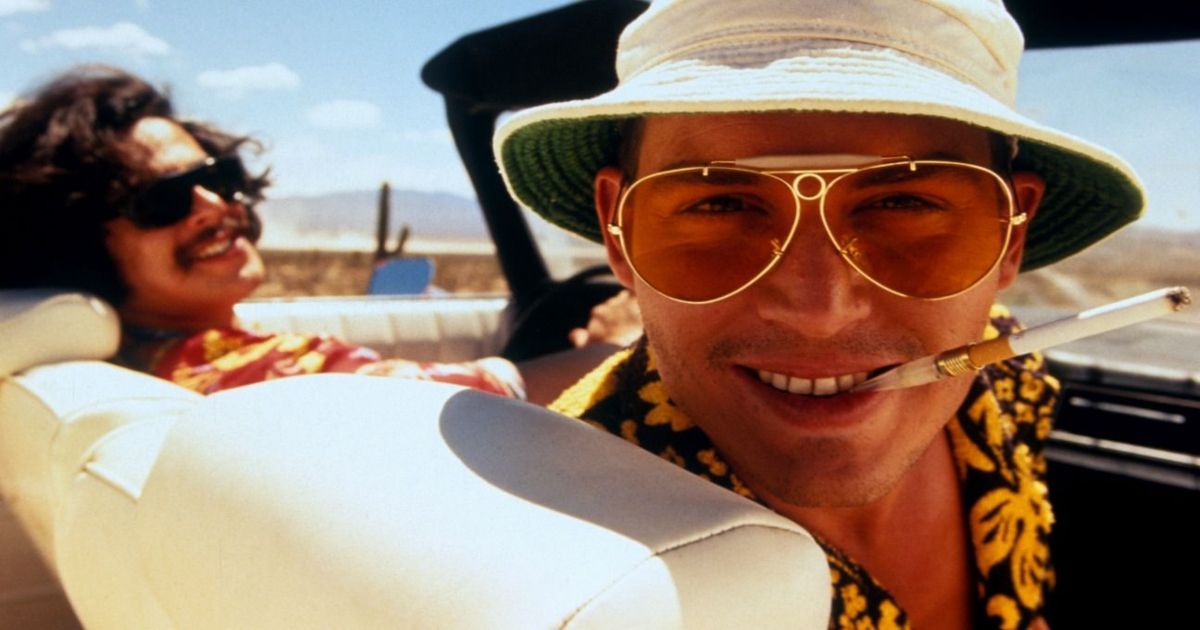 To accurately condense this film into a simple synopsis or put it into a genre box seems as ridiculous as the movie itself. It's wild, hilarious, terrifying, and just plain weird, but Hunter S. Thompson would probably add that there isn't enough weird and unusual in the world. While the film is quite simple in its sober plot, it is laced with drug-induced panic and a tense paranoia that sets the audience uneasy no matter how funny, or silly it may get.
The film is meant to make you feel like you have no idea what's happening. The anxiety of uncertainty starts from the moment Johnny Depp and Benicio Del Toro fly through the desert in their swerving red convertible. Fear and Loathing in Las Vegas continues to be referred to as one of the strangest films ever made. It is a psychedelic experience that leaves us laughing at these characters' buffoonery and mishaps, while also making us completely off-balanced at the 'in-your-face' visual spectacle and maniacal, dark behavior on screen.