Taylor Sheridan is one of the most well-known names when it comes to the genre of Westerns, and it seems like he's not stopping anytime soon with successful series surrounding the way of life. Yellowstone is his most successful show right now, with each season and episode brimming with drama and heartbreak. Quickly following the praise for the show, Sheridan created two prequels: 1883 and 1923.
Both have been extremely successful and well accepted, but there's something special about 1923 and the cast that makes up the previous Duttons. Harrison Ford and Helen Mirren play Jacob and Cara Dutton, giving us some major backstories to how the Dutton ranch came to be. If you're a fan of the show and are looking for something similar, this list contains 15 movies and series that you should give a try.
Updated on August 9th, 2023 by Rachel Johnson: This article has been updated with additional content to keep the discussion fresh and relevant with even more information and new entries.
15
Succession
One large, toxic, and powerful family. Succession is a non-Western show that focuses on the toxicity of an extremely wealthy and powerful group of people who, whether they like it or not, are related. There's something addicting about watching a family fight on screen, whether it's relatable or entertaining, and the Roy family has loads of baggage for you to unpack.
There are several characters that are somewhat likable, like cousin Greg, and you'll find yourself wanting to be part of the drama. Logan Roy is like a swanky East Coast version of every male Dutton, not one to wield a gun but instead a silver tongue.
14
The Son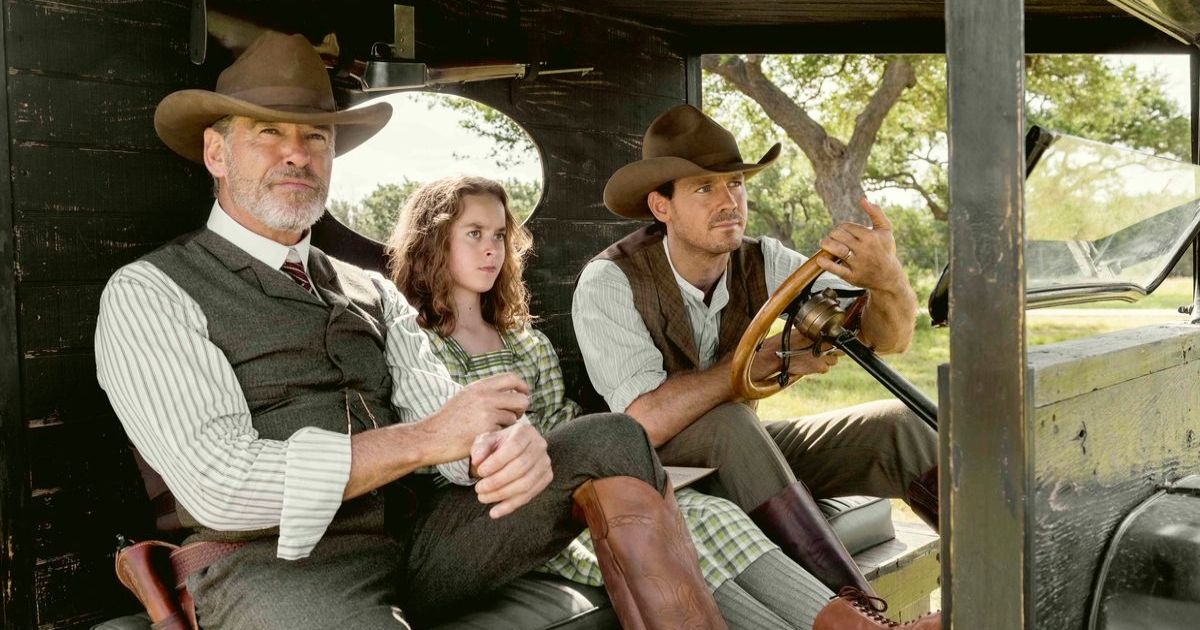 James Bond alum Pierce Brosnan traded in his tuxedo for a cowboy hat when he headlined the Western drama The Son, in which the talented actor portrays the cutthroat, affluential cattle baron Eli McCullough as he sets his sights on taking over the oil industry in 1915 South Texas.
Jam-packed full of power struggles, dark family secrets, and commanding characters, the stellar series depicts McCullough's efforts to hold onto his vast empire while facing formidable adversaries, with the ruthless businessman turning to his two children for help despite their complicated and strained relationship.
13
Peaky Blinders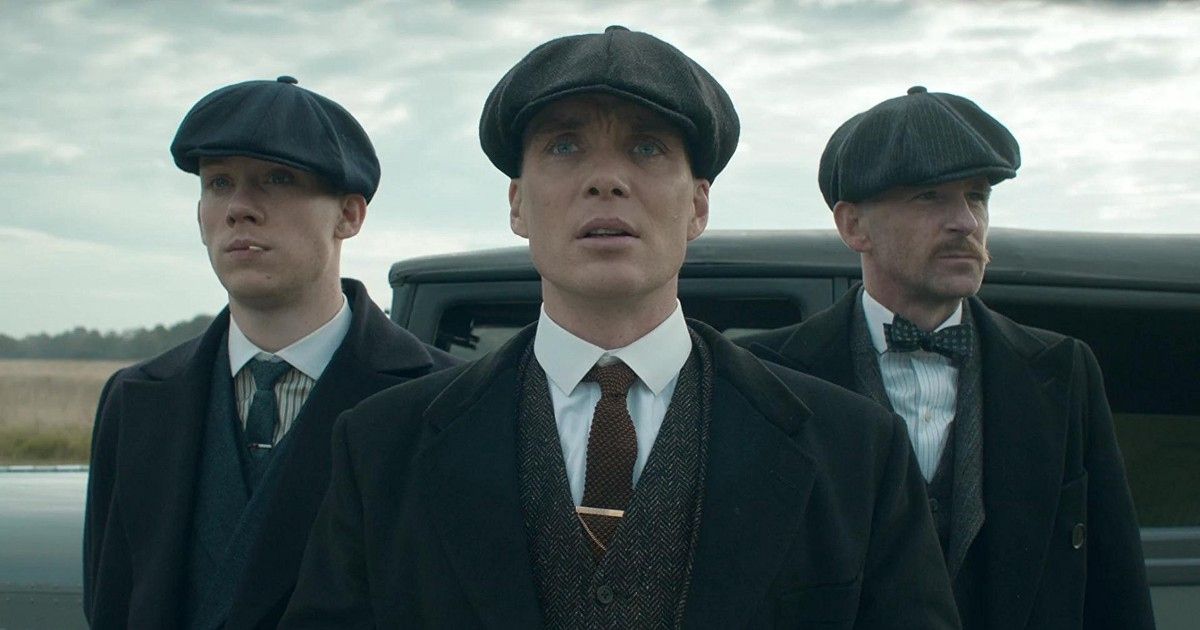 You might need to turn on the subtitles for the Netflix show Peaky Blinders; the characters' thick Birmingham accents make it hard to understand what they're saying. The Shelby family is well-known throughout England, with The Peaky Blinders gang threatening to make themselves known or else.
Thomas Shelby isn't the oldest of his siblings, but he's the most feared and respected, as he spreads terror across the country. Powerful family dynamics, murder, and constant love interests coming and going will have you sucked in. By the time you reach the finale, you'll be missing the Shelby family and all the nightmares that come with them.
12
Carnivàle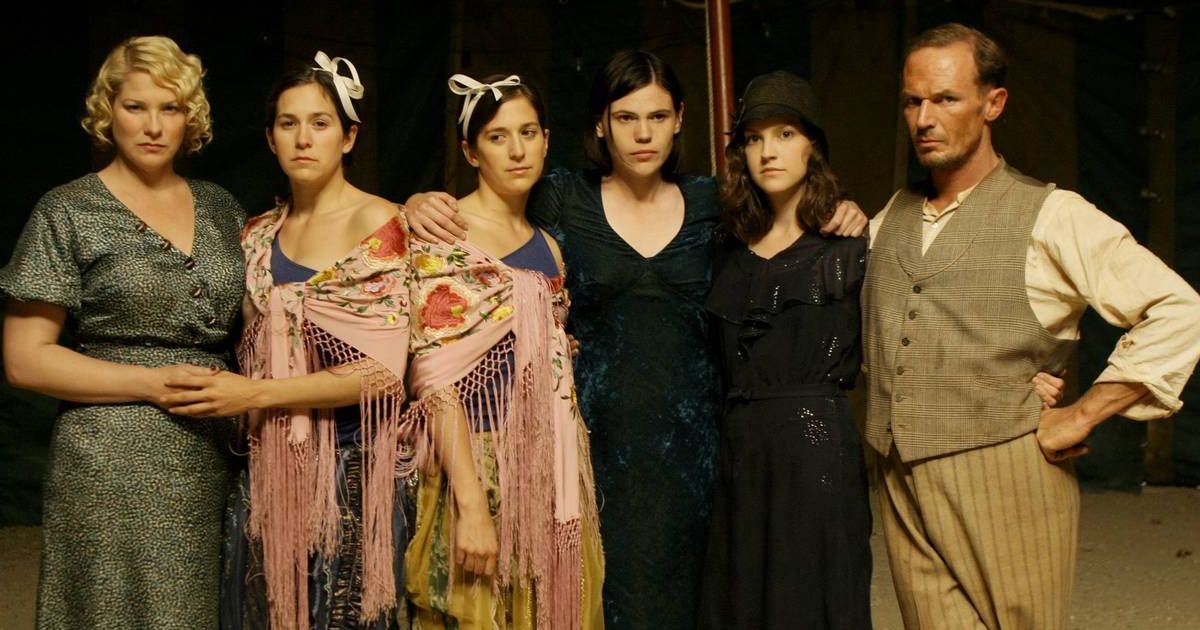 Like 1923, the short-lived but acclaimed dark fantasy period drama Carnivàle takes place during the Great Depression and the Dust Bowl, and centers on a group of struggling, traveling-circus members as they take in a troubled teenage fugitive (Nick Stahl) who possesses mysterious, magical healing powers.
Though there is a supernatural element to the series, Carnivàle is similar to the Yellowstone prequel as it focuses on mounting family tensions and the unfathomable hardships and conflicts Americans were plagued with during the crippling economic downturn. The fantasy element is just an added perk to the spellbinding story that offers viewers a glimpse at the harrowing period in history.
11
No Country for Old Men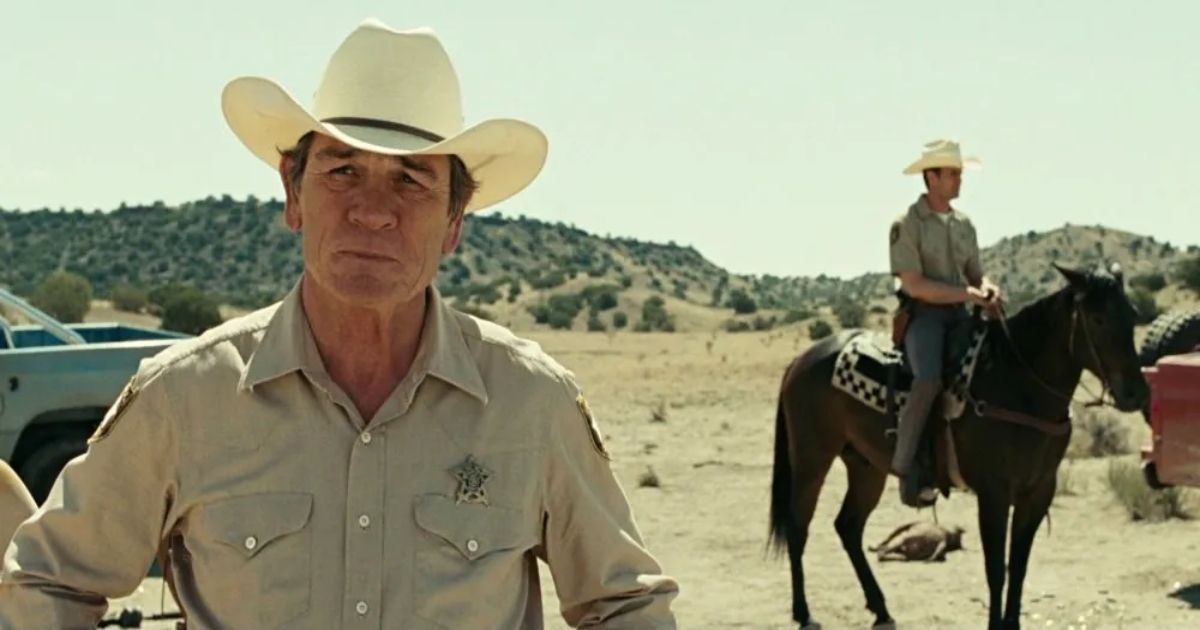 This stacked cast features stars such as Tommy Lee Jones, Javier Bardem, Woody Harrelson, and more. No Country for Old Men is a bit different from other Westerns in that it focuses on a botched drug deal and two million dollars left on the side of the road.
While it has its differences, it also plays into the authenticity of a good Western, pulling inspiration from older films and giving the audience what they want: men fighting on horses. There's plenty of violence, drugs, and glimpses of family dynamics that are familiar to fans of the Yellowstone universe.
10
1883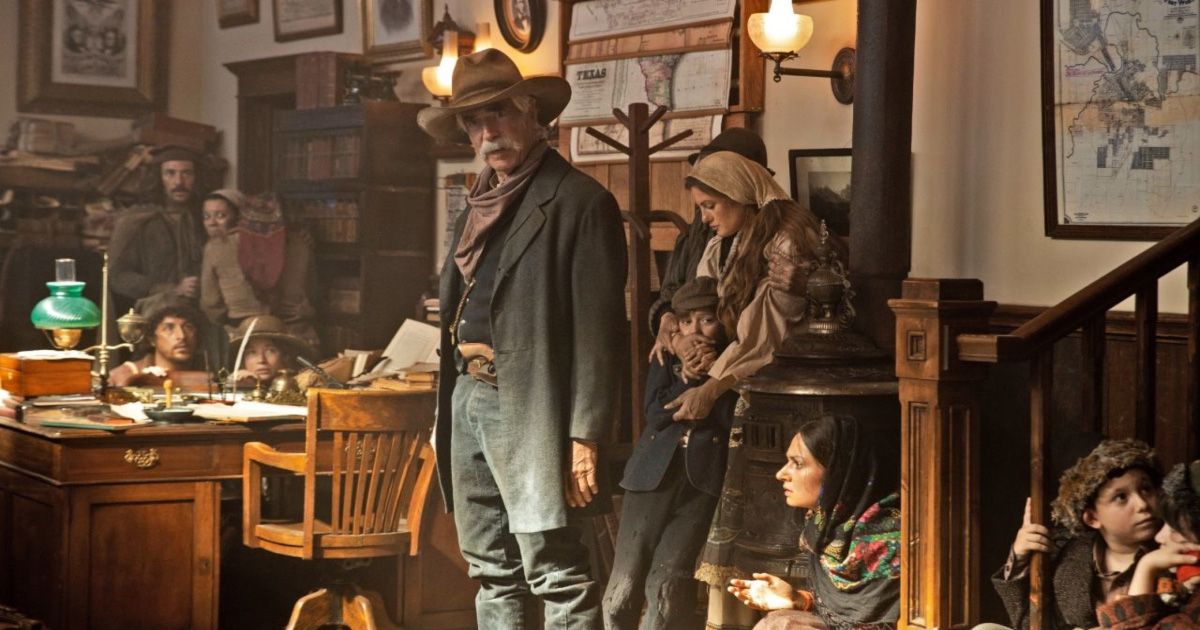 1923 was created after the success of its predecessor, 1883, the limited series following the Duttons on a wagon-train trail as they try to find a spot to settle down. It's ten episodes of traveling, Dutton dynamics, and Sam Elliot being the best cowboy ever.
It's a great series to watch if you're interested in the history of the Duttons before John and his gang came along. It's interesting to see how they settle in the Montana mountains, which will eventually evolve into the Yellowstone Ranch.
9
Dances with Wolves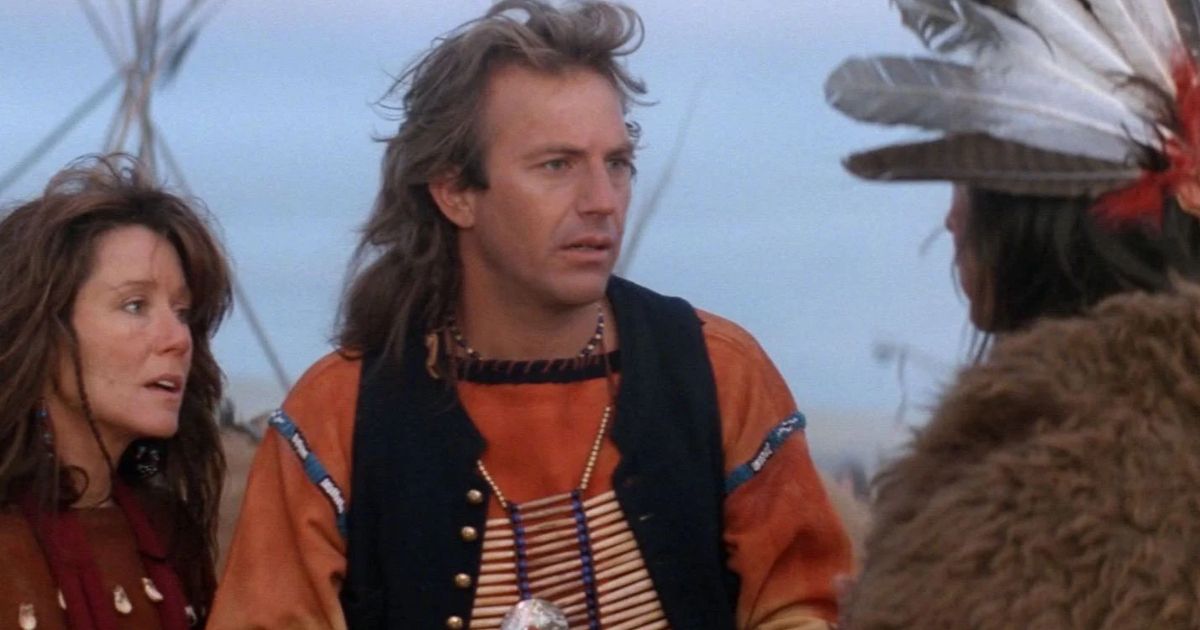 A young Kevin Costner starred, directed, and produced Dances With Wolves, a western that had a budget of $15 million and made over $400 million at the box office. Costner plays Lieutenant John J. Dunbar, who suffers from an injury and decides to take his own life instead of amputating his leg.
Things take a turn for the better as he lives and is granted his horse that he had during battle, traveling away from the war and to the Western Frontier, where he bonds with his Sioux neighbors and starts to form a life with them.
8
Mayor of Kingstown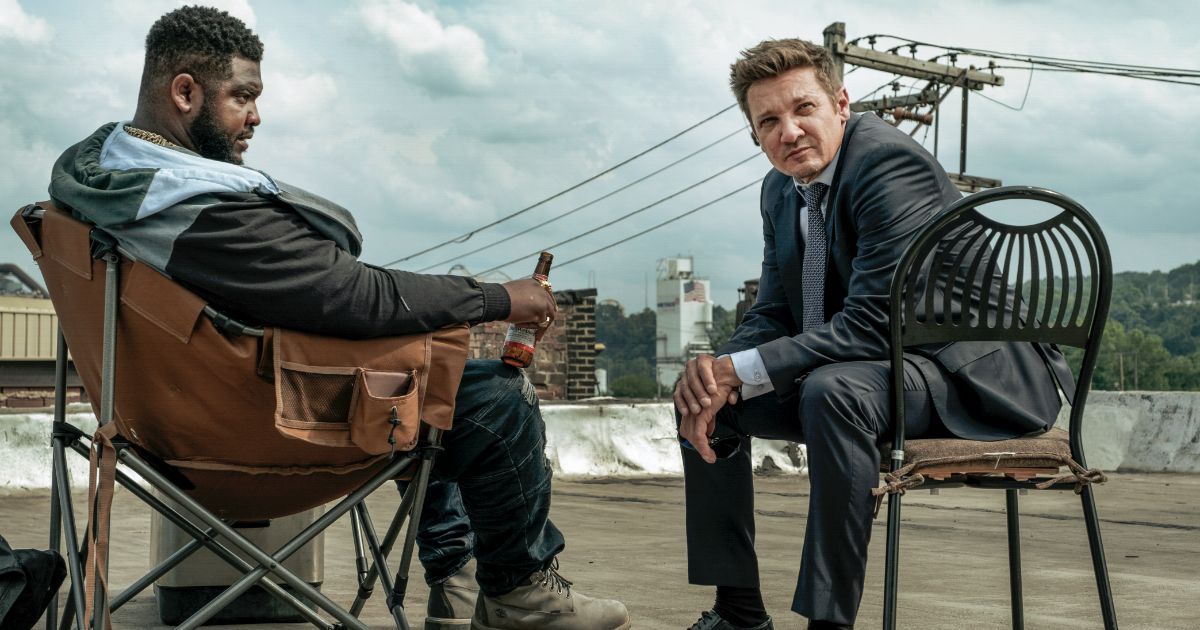 Much like the Dutton clan, the prominent McLuskys have been a staple in the eponymous company town of Michigan for decades, with the crime thriller Mayor of Kingstown centering on the lives of the power broker family as they help keep the peace and serve as moderators between the opposing sides of the law.
Yellowstone co-creator Taylor Sheridan is the genius behind the series, which stars Jeremy Renner as Mike McLusky, who takes the lead among his fellow family members in an effort to instill law and order within the community. The engrossing program currently has two seasons under its belt with a third in the works, so fans of 1923 can get their family drama from the McLuskys as they await the Western's return.
7
Godless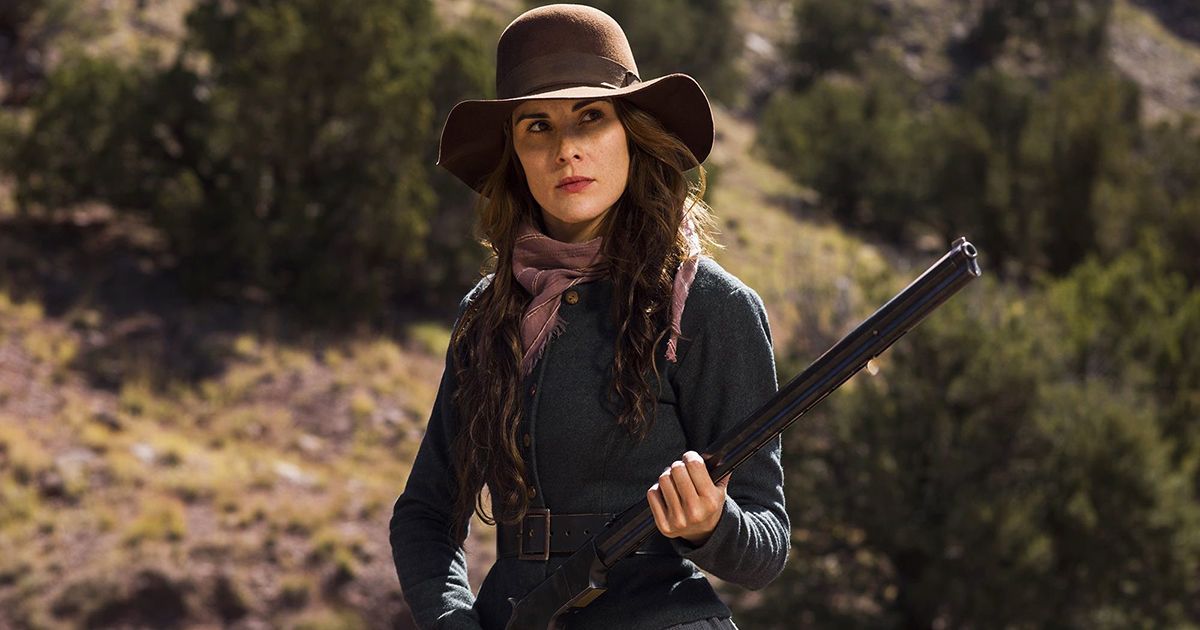 A common trait found in Western movies and shows is the focus on men and the hardships that they face while riding horses and slinging guns. Rarely do we see something that highlights what the women of that time were going through, not hearing from them, and the struggles and new heights they achieved.
InGodless, the miniseries focuses on a mining town run entirely by a group of strong women who are more than capable of existing without a man trying to take over. Jake O'Connell and Jeff Daniels appear on the show, but you'll be more interested in hearing about the stories of the women than anything else.
6
Outer Range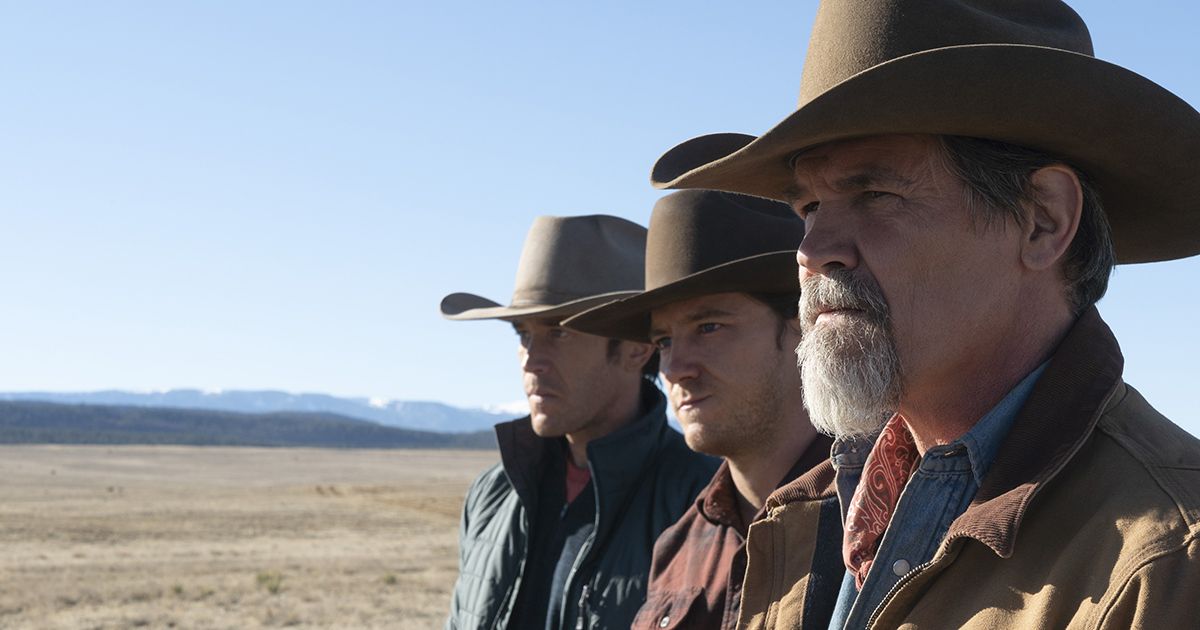 Outer Range is another modern Western that makes you wish you could ride a horse off into the sunset, but a different factor of this Amazon series is the supernatural element. Bull riding, moving cattle, cowboy hats, and a giant gaping hole in the middle of a pasture seemingly leading to the Void.
Josh Brolin leads this show with great pacing and chemistry with his cast mates: Lili Taylor, who plays his wife Cecilia, and his sons in the show, Perry (Tom Pelphrey) and Rhett (Lewis Pullman). A stranger named Autumn shows up, and the family ranch starts to tilt on its axis as bad things happen one after the other.
5
The English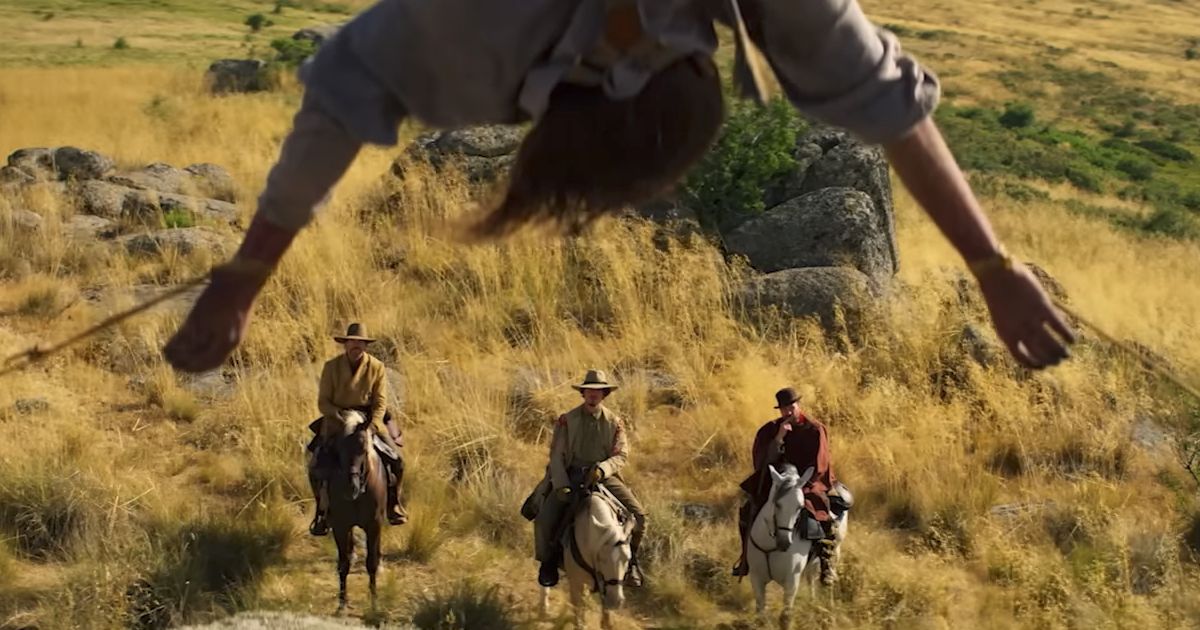 Emily Blunt stars in this Amazon original as a woman who teams up with an ex-soldier from Pawnee and is out for revenge as they race through the Wild West. Similar to Yellowstone and its prequels, The English focus on the despair and mistreatment of the indigenous people.
It highlights the pain they went through and still go through today. It's a period piece, but you'll enjoy the themes and action that run throughout each episode, engrossing you, just like in the hit 1923 series.
4
Hell or High Water
nCBS Films"">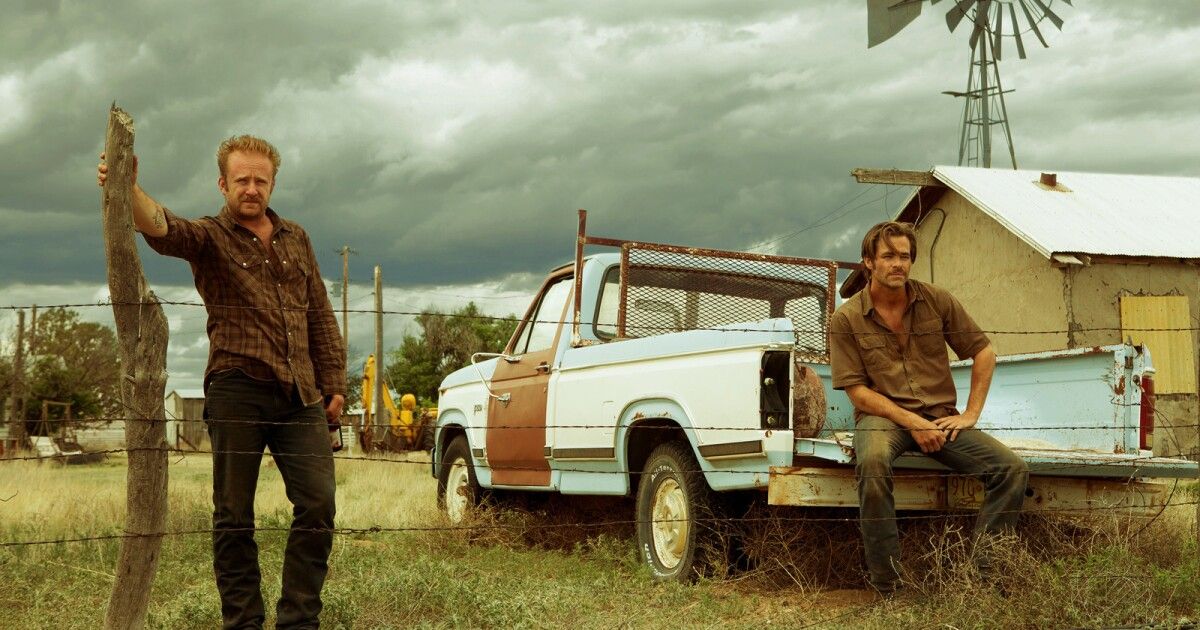 Taylor Sheridan, the creator of Yellowstone and all of its prequels, wrote the screenplay for this movie and received high praise for the outcome. Chris Pine and Ben Foster star in this Western-esque drama about two brothers who pull off a bank heist in order to save their family ranch.
Hell or High Water is full of everything you love about a Western: strong family ties, heavy accents, Jeff Bridges, and more. Sheridan found his footing with the genre of this movie and went on to create multiple series that we know and love.
3
Let Him Go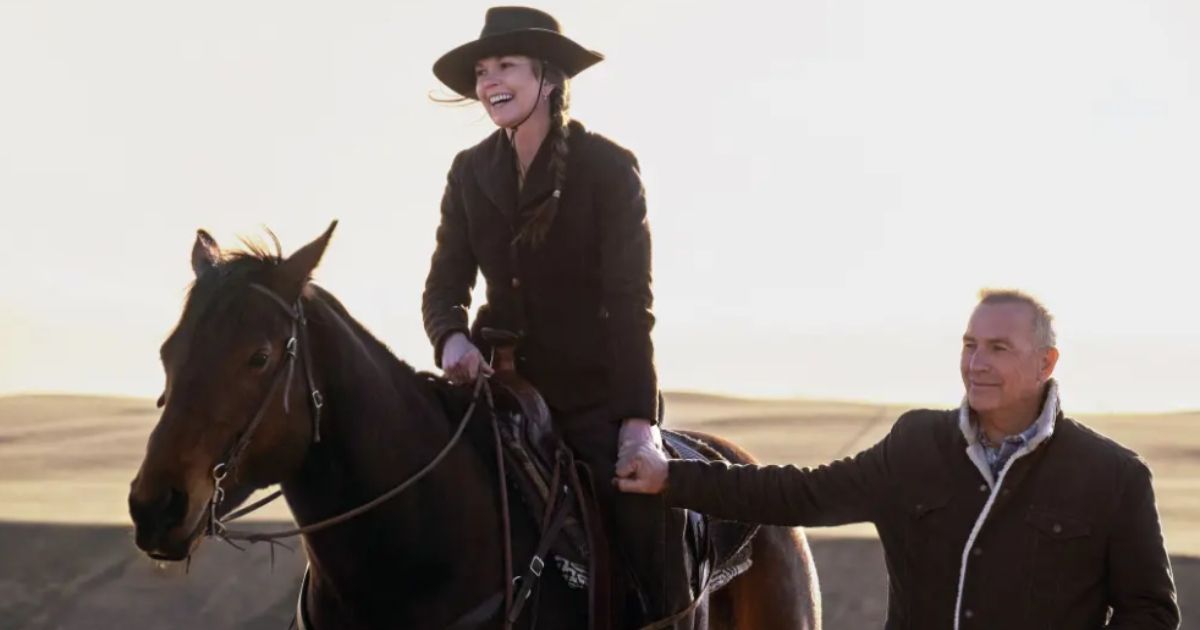 Kevin Costner and Diane Lane are downright electric in this suspenseful western film that has so many heart-stopping moments it's almost painful. Let Him Go is based on the novel of the same name written by Larry Watson and centers around a retired sheriff and his wife who mourn the loss of their son and set out to rescue their ex-daughter-in-law and grandson.
The family their daughter-in-law has gotten mixed up with is dangerous and lives off the grid, posing threats to the child and also the daughter. If you like John Dutton from Yellowstone, you'll like who Kevin Costner plays in this film.
2
Frontier
nNetflix"">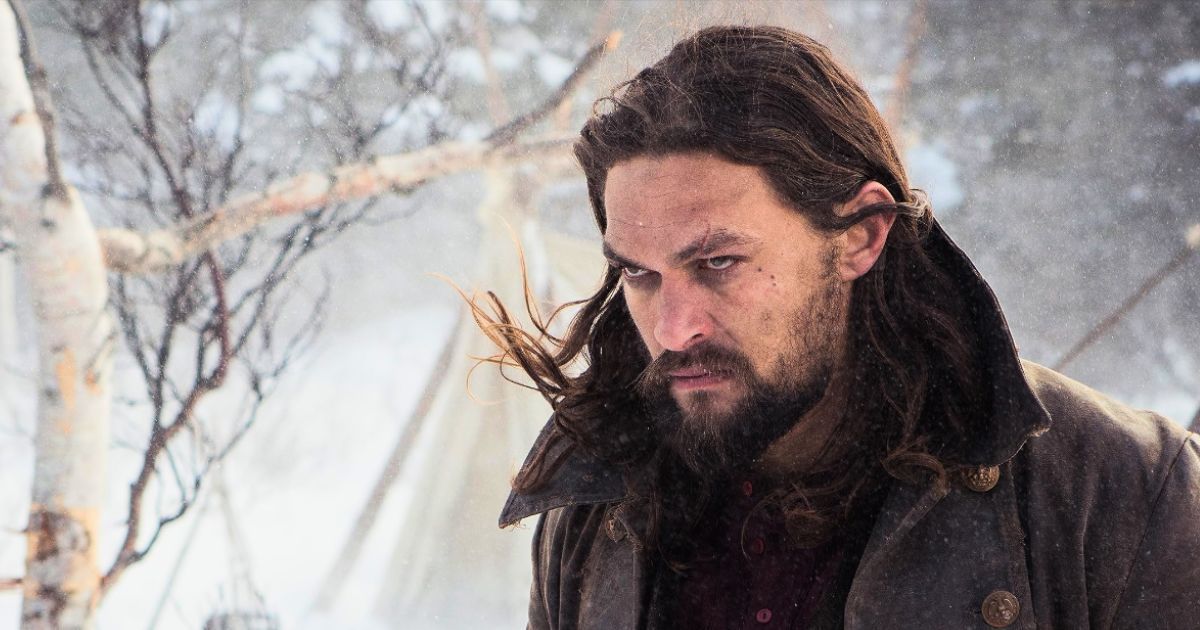 Aquaman star Jason Momoa delivers a compelling performance as a fierce trapper Declan Harp in the historical drama Frontier, which takes place in late 1700s Canada during the North American Fur Trade and follows the half-Irish, half-Cree Harp as he wages a war against the Hudson's Bay Company.
The fearless outlaw doesn't hesitate to get his hands bloody to put an end to their reign in his native land. The series, like 1923, shines a light on the corruption and violence that plagued the trading business and documents its profound effect on those caught up in the exploitation of their lands.
1
Yellowstone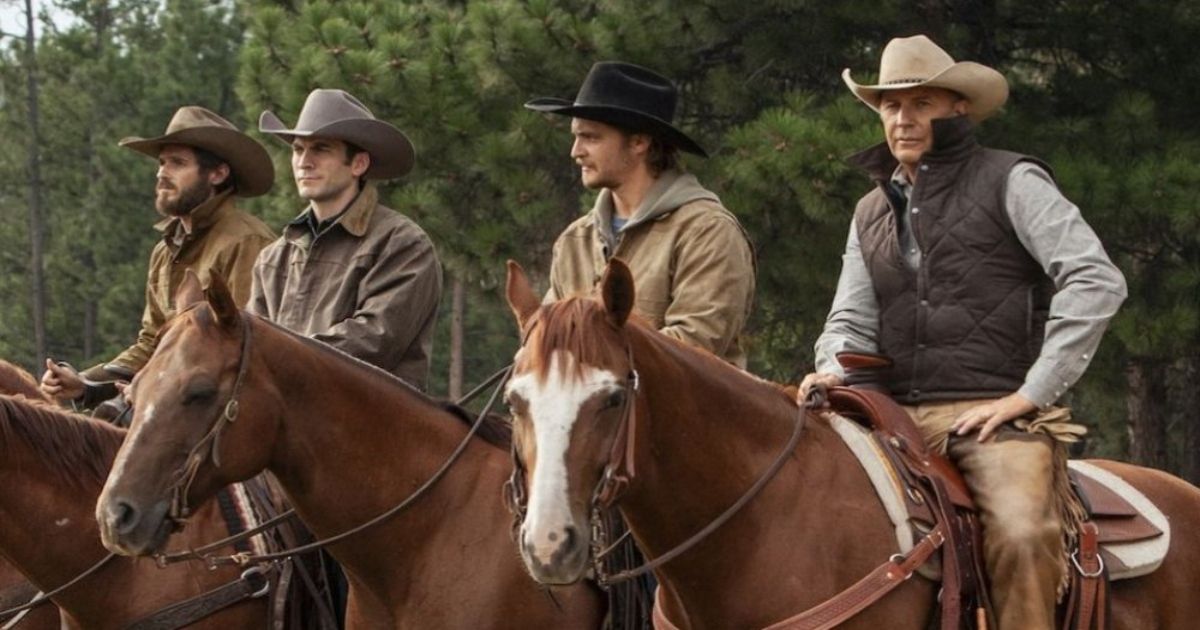 The show that started it all, Yellowstone, is a show you need to check out if you haven't. The Duttons are the most powerful family in the state of Montana, especially the head of the household, John Dutton. Through each successful season, the Duttons face a huge problem that requires many people to die in order to solve it, but John's right-hand man, Rip Wheeler, always makes sure the family is protected.
Yellowstone is one of the best modern westerns on television right now, staying true to traditional stories while also incorporating modern retellings. You'll be sucked in with the first episode, and soon enough you'll be wishing you could be part of the Dutton Ranch.