Editor's Note: The following contains spoilers for The Lincoln Lawyer Season 2.
Throughout the second season of The Lincoln Lawyer, we witnessed the long and complicated trial of Lisa Trammell (Lana Parrilla). The restaurant owner was accused of murdering Mitchell Bondurant (Clint Carmichael), a real estate mogul that started harming her business after she refused to sell her property because he wanted to construct a building in the area. Lisa's situation is dire: She's not exactly a lovely person, gets vocal on the news about her hate of gentrification and is the only suspect in the murder case.
And yet… Mickey Haller (Manuel Garcia-Rulfo) believes she is innocent. We kind of do as well, since the entire season makes the case that an angry person hardly a killer makes. And even though odds were stacked against Lisa, there was some compelling evidence pointing to her innocence. The glove with her blood looked like it was planted, she was too short to be able to deliver a deadly blow to the head of the victim, and she was intelligent enough to know that killing a CEO wouldn't stop the building from going up. So, did Lisa kill Mitchell Bondurant or not?
The short answer is no. The Netflix series makes it clear to viewers in two ways: First, by having Mickey and his associates talk about the case in length and make it pretty clear that if Lisa ended up convicted, chances were she had been framed. The second way was to have a jury acquit her — opinions had already been leaning in her favor, but the game-changer was when Mickey was finally able to point the finger at another suspect: Alex Grant (Michael A. Goorjian). The jury was immediately turned as soon as the man pleaded the fifth when cross-examination started to make it look like he had a solid motive to kill Bondurant.
Lisa's Not Guilty — But That Doesn't Mean She's Innocent
But there was something about Lisa. Mickey couldn't quite put his finger on it, especially because he was romantically involved with her. But we could tell there was something about the way she defended herself that hinted she was hiding something (and kudos to Lana Parrilla for playing it that way). But even Mickey eventually caught up to it.
RELATED: 'The Lincoln Lawyer' Season 2 Finale Differed From the Novel—Here's Why
His first indication that there was something off about Lisa was when she was first sent to jail for killing Bondurant and needed $200,000 to make bail. She could sell her property (the restaurant and her house were at the same location) but she was adamant about not doing that. Of course, most people would be reluctant to do it, but Lisa was looking at a life sentence with no parole. This is the kind of situation where everything takes a backseat to proving your innocence while staying free. But Lisa said no.
Her argument was that she grew up in that house and the restaurant was her whole life. It's valid. But looking at it from a business point, it doesn't make much sense. She had a loyal base of customers that were being driven away because of the construction noise and dust. She could relocate and still be an advocate against gentrification. She could even sue the construction company for damages, but she stayed put. Why?
The Mystery Behind Lisa's Husband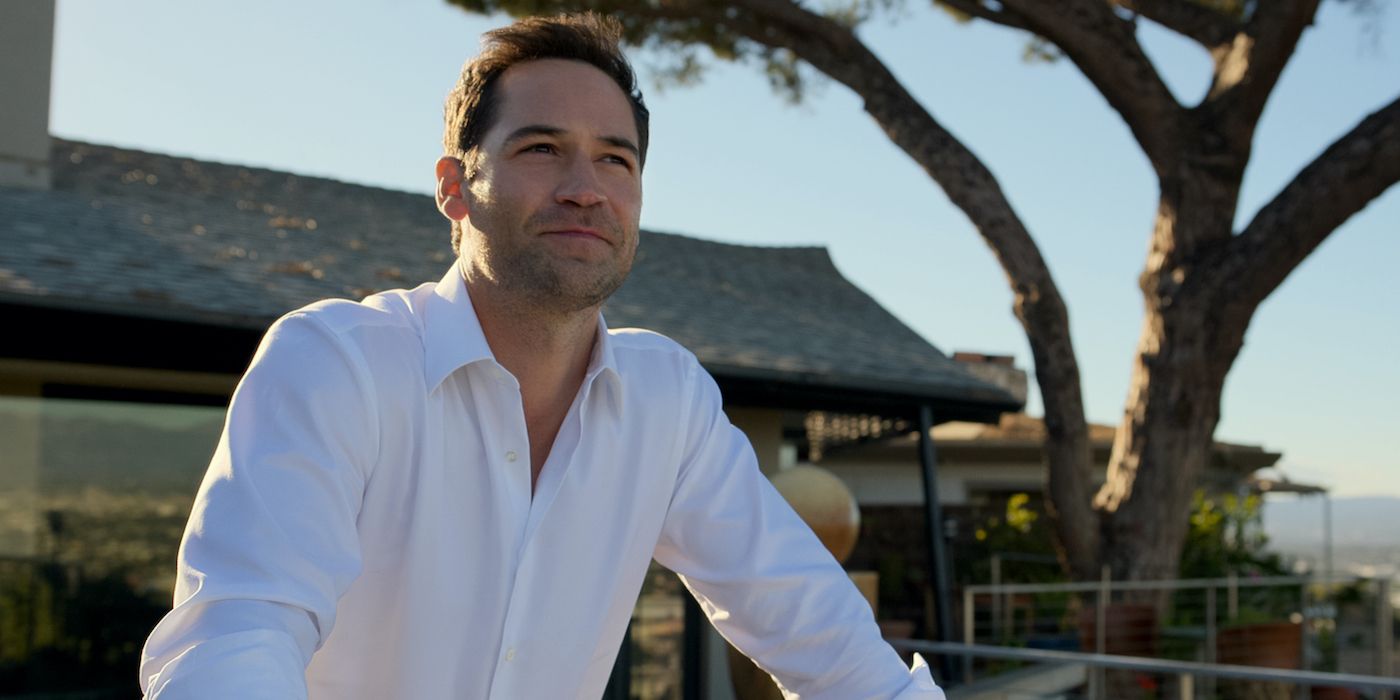 The answer, as it turns out, belongs in a true-crime documentary. Lisa may be innocent of killing Mitchell Bondurant, but she did kill a man: her husband, Jeff (Adam J. Harrington). As witnesses made clear throughout Lisa's trial, she had a mutually abusive relationship with her ex-husband, to the point of screaming matches and objects getting thrown around. They kept it up till Jeff couldn't take it anymore and decided to file for divorce. And then he disappeared.
Even though the series doesn't get too deep into that relationship and we only hear Lisa's version of it, it's safe to assume that there was a controlling aspect to Lisa and her husband (and maybe even the other way around, to give her the benefit of the doubt). So, she wouldn't even hear about divorcing and possibly losing ownership of half the things she built. That's why she killed him and buried him in her backyard.
However, there is one element that suggests that Lisa's actions were more of the more cold-blooded killing kind: Jeff hated cilantro, one ingredient that Lisa loves to use in her restaurant. She planted a whole cilantro garden on top of where she buried Jeff, so this makes it pretty hard to believe that Lisa was an innocent victim who was simply defending herself against an aggressive man. Also, she hired a person to impersonate Jeff and make it seem like he was a deranged person who couldn't be put on the witness stand. If she was willing to go that far, it doesn't look to good for her.
That's why Lorna (Becki Newton) prompts the police to show up at Lisa's door and start asking questions again, and even though we probably won't see her if the series comes back for Season 3, chances are she'll be in jail for a long time.
So, Who Really Killed Mitchell Bondurant?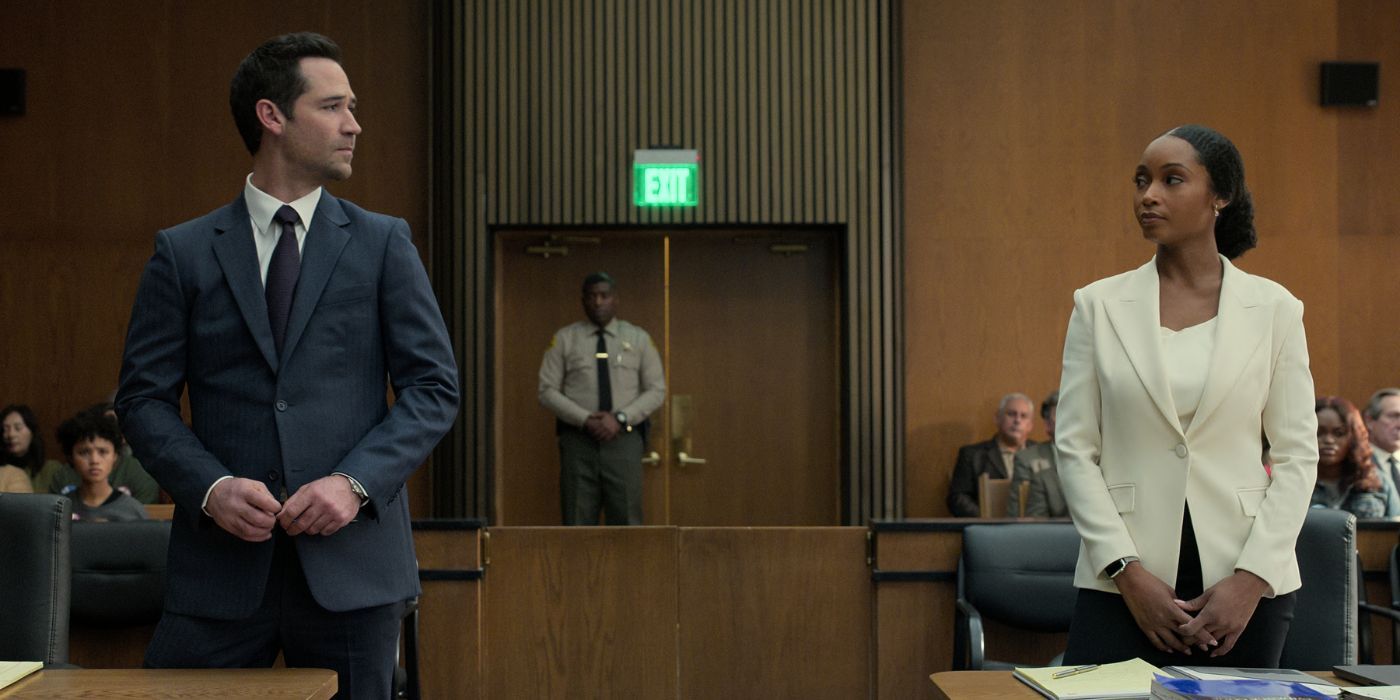 One of the distinct aspects of The Lincoln Lawyer's second season is that the series is not really interested in figuring out who killed Bondurant. Throughout the episodes, the questions that are put in viewers' minds are more related to "why is Lisa being framed?" and "is she innocent?" and since we're seeing it from Mickey's eyes, proving Lisa isn't guilty was more important than discovering who actually committed the murder.
By the end of Season 2, it's heavily implied that Alex Grant had massive deals on the line that could be ruined by Mitchell Bondurant, and even though he refused to answer any questions when put on the stand, the show made it seem like the case of Bondurant's murder was certainly not closed — especially after someone tried to run Mickey over with a car the looked like Alex's, so this might not be the last we hear from the suspect.
Who Is the Body in the Morgue at the End of Season 2?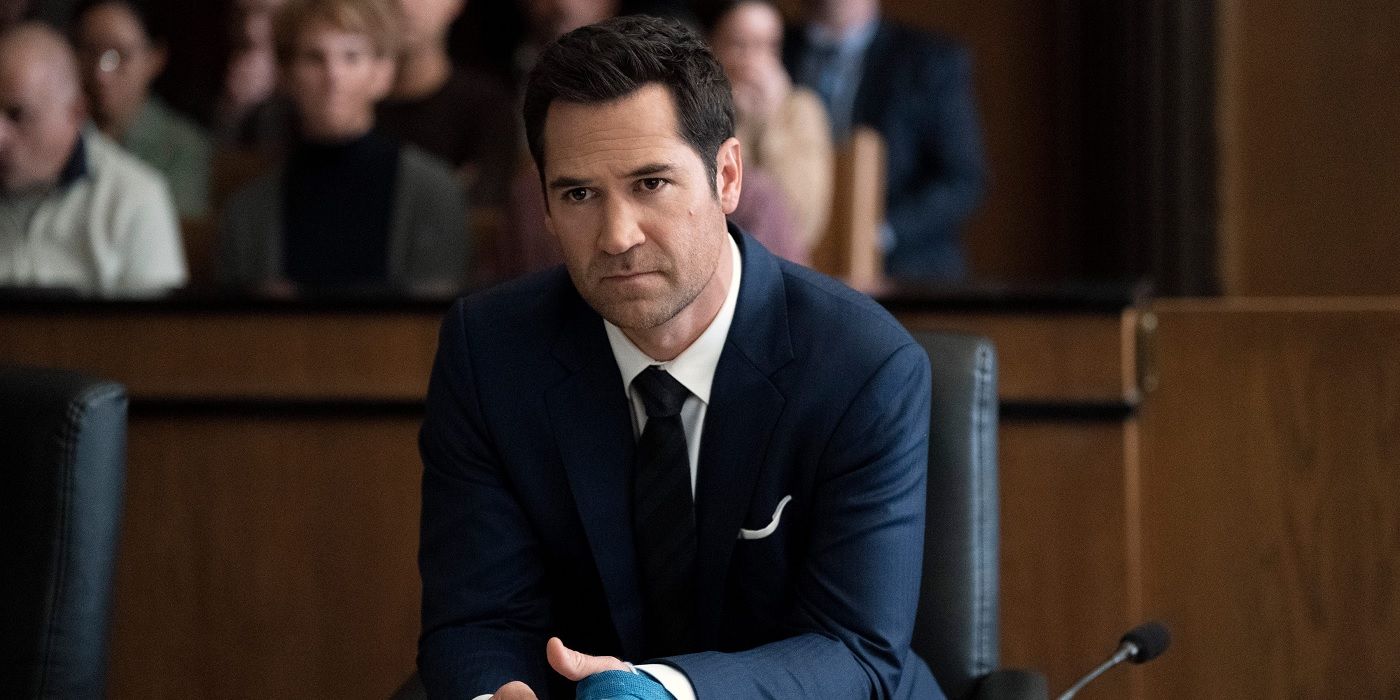 Last but not least, the final moments of Season 2 have Mickey going to a morgue in West Hollywood because allegedly he knows the person who was killed. Upon getting there, he discovers he was hired to defend a man who killed a woman called Giselle Dallinger. It's only when Mickey looks at the body that he realizes that the woman is actually Gloria Dayton AKA Glory Days (Fiona Rene), a former client and prostitute who was trying to turn her life around. So the question for Season 3 is: Who killed her? And why is her best friend a suspect? As series creator Ted Humphrey revealed to Collider, the ending pretty much gives away which Mitchell Connelly novel is getting adapted next.
You can stream all episodes of The Lincoln Lawyer on Netflix.
The Big Picture
Lisa Trammell is declared not guilty of murdering Mitchell Bondurant in The Lincoln Lawyer Season 2.
Despite her innocence in this case, it is revealed that Lisa killed her ex-husband, further complicating her character.
The true identity of a body in the morgue is revealed at the end of Season 2, leading to new questions and mysteries for Season 3.