Horror movies of the '80s were full of gory effects with a comedic undertone. Known as the decade that popularized slasher films, the 80s also saw the emergence of creatures such as vampires, aliens, and werewolves. Many versions of these creatures came to life on the big screen during the 80s, but none were as memorable as the different portrayals of the vampire. From young actors like Corey Haim battling hipster vampires of The Lost Boys to the great Nicolas Cage pretending to become a vampire in Vampire's Kiss, the '80s brought to light iconic performances of vampire movies.
A few of the best vampire movies of the '80s have been, or are being, remade like The Lost Boys and Fright Night, further proving how groundbreaking the originals were for their time. Even reimagined tales like the recently released The Last Voyage of the Demeter highlight the ongoing importance of vampire movies that the oversaturation of the genre in the '80s also showcased.
Updated on August 13, 2023, by Soniya Hinduja: This article has been updated with additional content to keep the discussion fresh and relevant with even more information and new entries.
12
Sundown: The Vampire in Retreat (1989)
When it comes to choppy vampire movies shot on a shoestring budget in the 1980s, Bruce Campbell was practically an icon. He appeared in classics like Evil Dead 2 and Army of Darkness and his performance was nothing short of entertaining. Sundown: The Vampire in Retreat is a tongue-in-cheek horror that blends subtle elements of Goth with Westerns.
It tells the story of David Harrison, an engineer who arrives at the abandoned town of Purgatory with his wife and two daughters to fix the town's artificial blood factory because it is hindering the vampires' summer. David believes that the vacation will be peaceful for them, but Mardulak has other plans. The great story meets great execution under director Anthony Hickox, resulting in a movie that is so absurd, it's hilarious.
11
Waxwork (1988)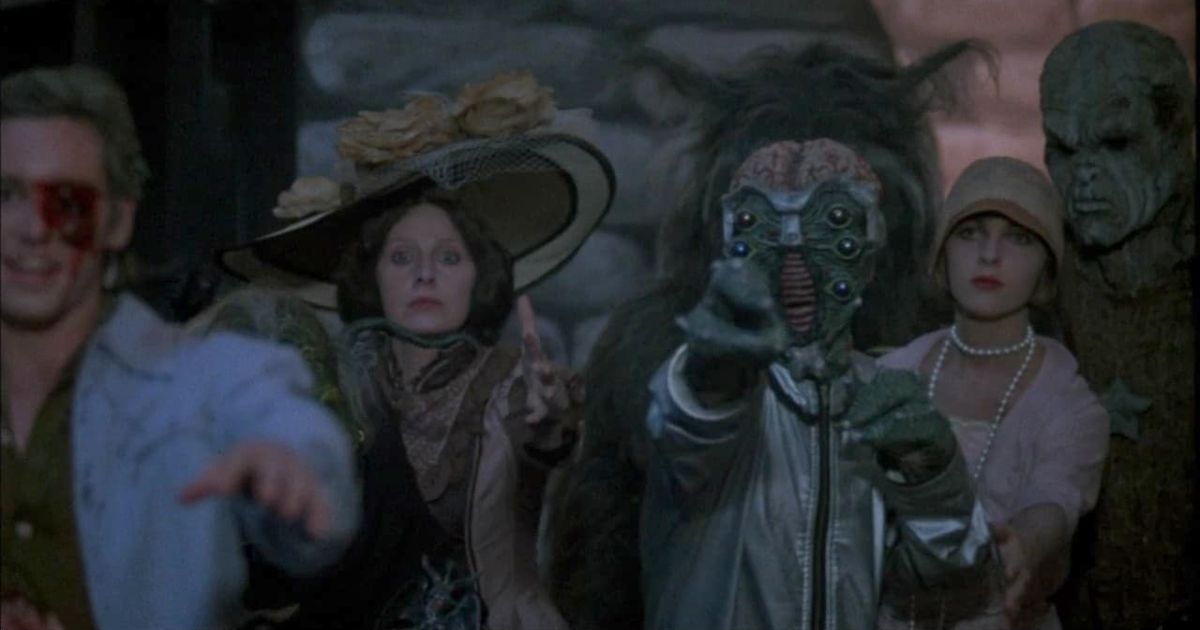 Also from the astonishing mind of Anthony Hickox, Waxwork is the director's feature debut. Against the uninteresting setting of a residential neighborhood, the movie brings a waxwork museum to town. In his attempt to do business, the diabolical curator invites a bunch of college kids over to take a look at his mysterious exhibits, and through them, he unleashes pure evil.
Zach Galligan leads the group of teenagers as they witness various monstrous attractions of the museum, including Dracula, The Wolfman, and The Mummy. The movie features plenty of bloody visuals and screams to make it pass as a vampire flick. Moreover, the catch about the exhibits is, the more you immerse yourself in the gore, the more it draws you in. Overall, Waxwork is innovative with its premise and it features great performances from a cast that has been a staple in the horror genre.
10
The Living Dead Girl (1982)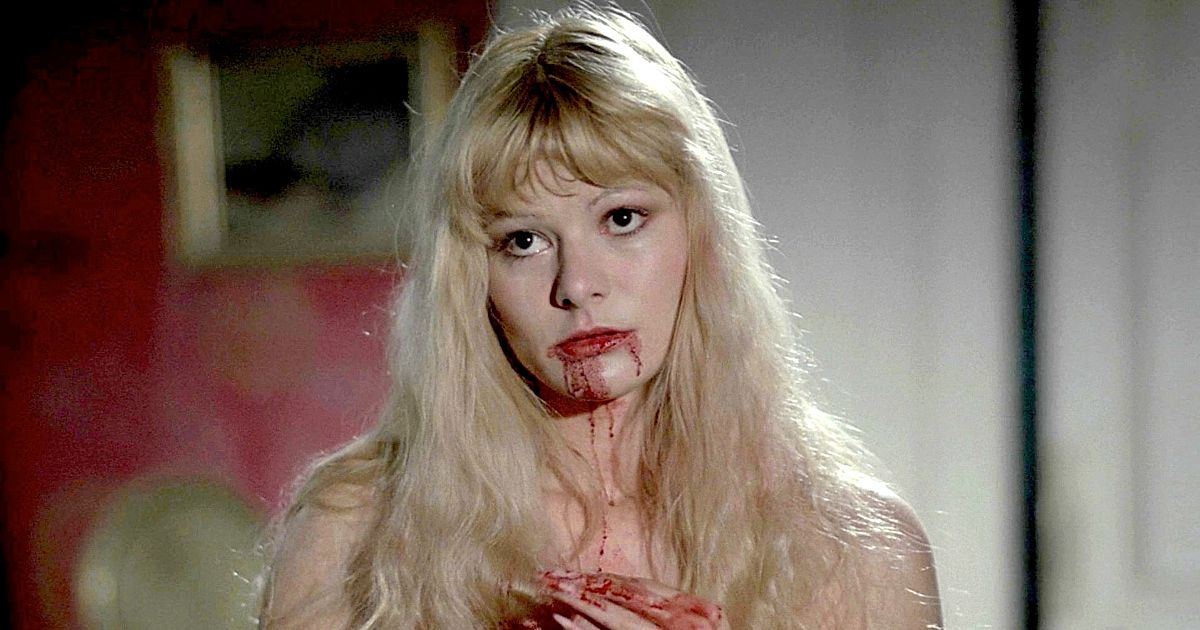 The Living Dead Girl is a French horror-drama directed by Jean Rollin and it brings forward the director's signature eye for blending eroticism and dread to create something unique. The movie stars Françoise Blanchard as the leading lady, an heiress brought back from the dead because of an accident related to an earthquake and a toxic spell. Now a living dead, she must fulfill her desire for blood.
Initially banned or censored in other countries, the film is considered a bold step in the genre. Thriving on atmospheric setting and intimacy more than anything, it also creates a balance between storytelling and delivering the scares by moving at an even pace. Called savage by some and dreamy by others, The Living Dead Girl is a movie that would only sit well with a selected audience, but it is one of Rollin's better works.
9
The Monster Club (1981)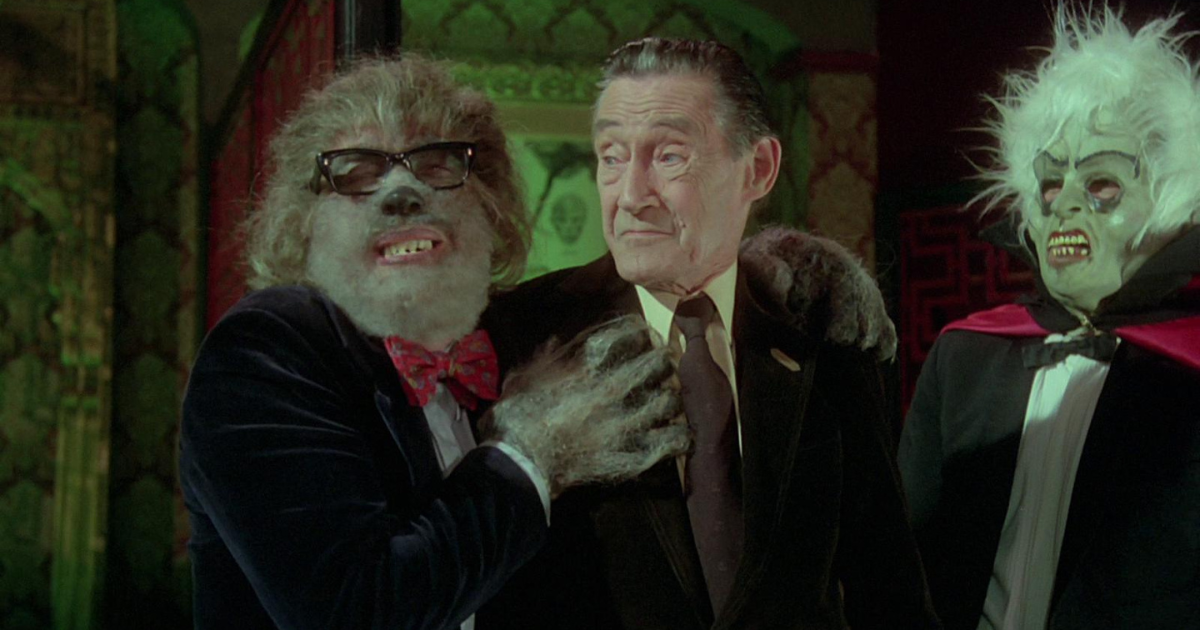 Starring Vincent Price as the iconic vampire Erasmus, The Monster Club is a product of many great minds working together for ages. The setting is simple: it works out as an anthology horror where Price's Erasmus tells a number of spooky stories about vampires and terror, set in a lonely, mysterious village, to a horror writer whom he has invited to hang among the other monsters at his vampires-only club.
Apart from the creative premise, the movie's appeal comes from Price himself, who is so seasoned as a vampire that you lose yourself in his creepy stories. Also, the movie features some quintessential disco music and really dark humor, making it an entertaining one.
8
Mr. Vampire (1985)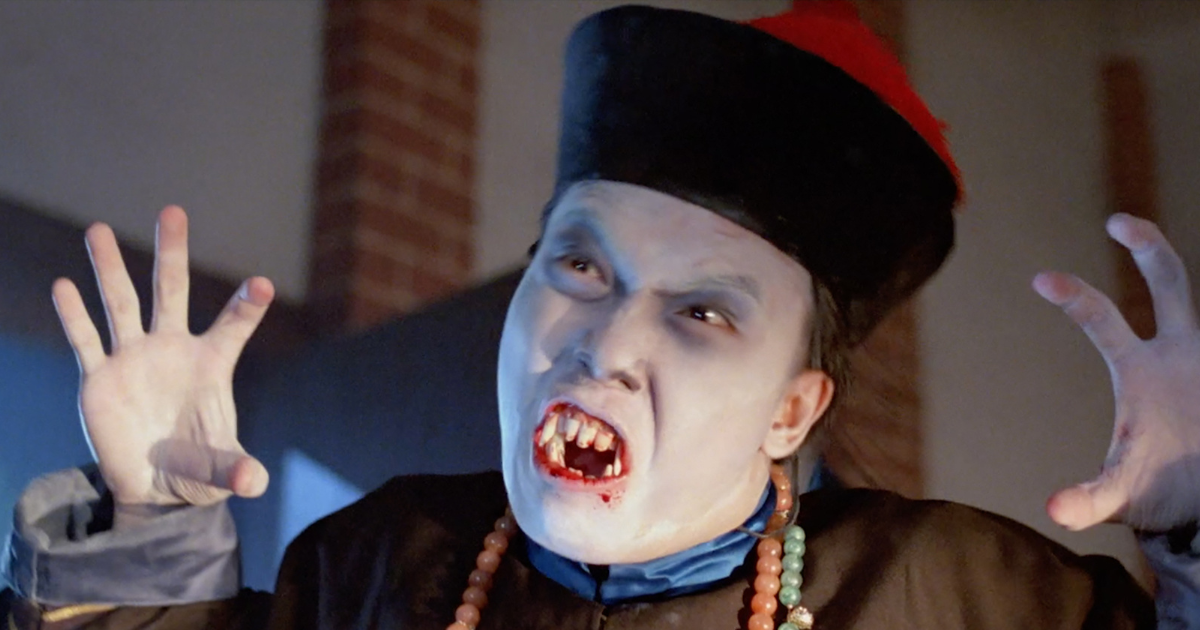 A particularly inventive Hong Kong horror comedy, Mr. Vampire is a thrilling vampire film that stars Lam Ching-ying as Master Gao, a Taoist priest who is known for his knowledge about fending off bad auras and evil spirits. When one of his reburials goes south, he finds himself caught up in a curse.
Now, he and two other disciples try to protect themselves from a blood-thirsty vampire by following traditional Chinese methods. Unlike the other movies on this list, you will find that this astonishing entry by Ricky Lau tries to topple every belief about the vampire genre by taking notes from Chinese folklore and making us acquainted with jiangshi, also known as hopping vampires. Moreover, the film has masterful use of gymnastics and kung fu, which isn't commonly seen.
Related: Movies From the 80s That We Couldn't Live Without
7
Lifeforce (1985)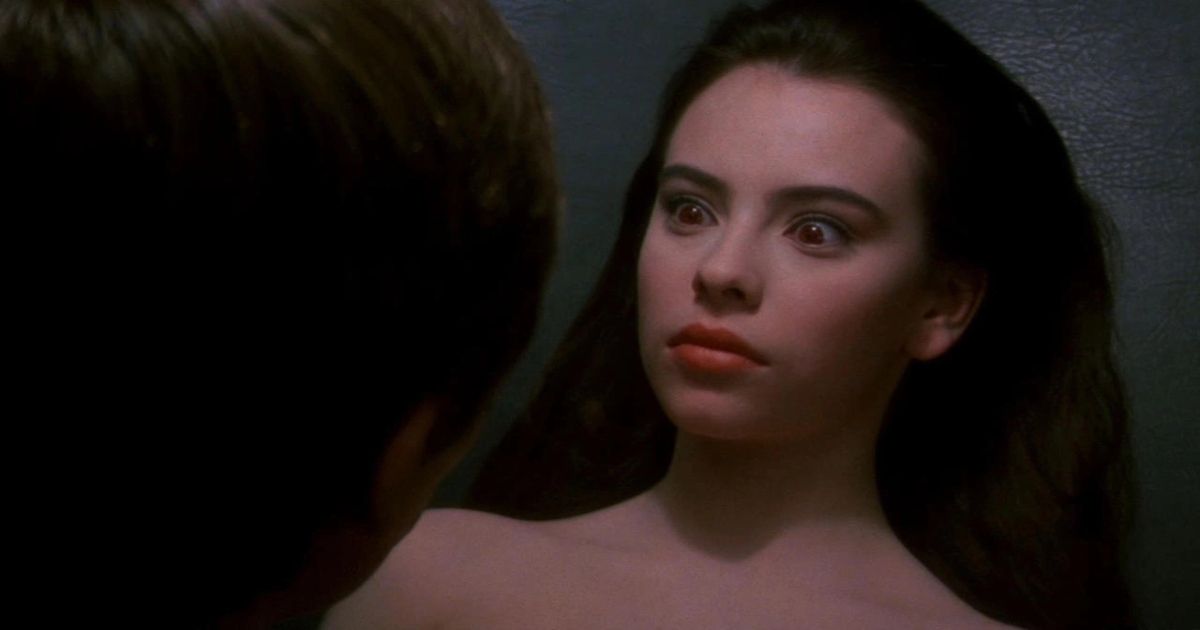 Lifeforce follows a space team that accidentally stumbles upon a ship while investigating Halley's Comet. When the crew returns to Earth, they bring along a bat-like creature and three humanoids from this ship who end up being intergalactic vampires.
Adapted from the novel The Space Vampires by Colin Wilson, the film is definitely a one-of-a-kind vampire movie. Lifeforce eventually became a cult movie with its popularity increasing over the years following the box office release. It was nominated for a Saturn Award for Best Horror Movie but ultimately lost out to Fright Night.
6
The Hunger (1983)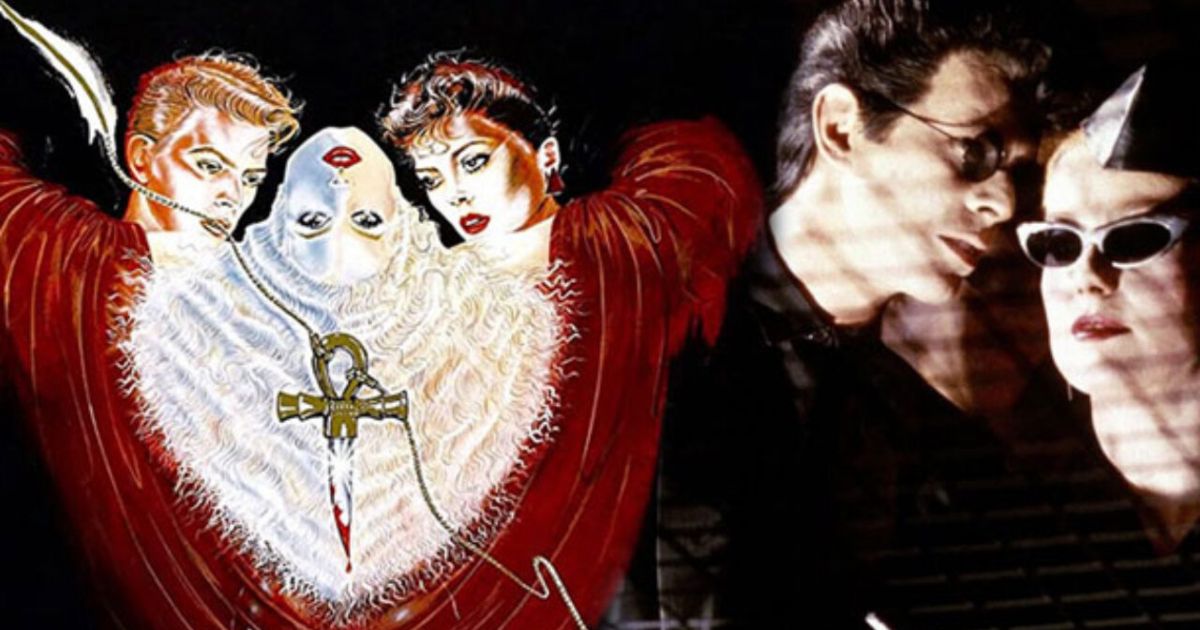 This film centers around a love triangle of two vampires and a human doctor who specializes in sleep and aging. Starring David Bowie, Susan Sarandon, and Catherine Deneuve, this film is based on the novel The Hunger by Whitley Strieber.
While this film did not win any awards, it did eventually become a cult classic. It was nominated for Saturn Awards for Best Costume and Best Make-up. The film is more thriller-style with an almost perverse dark atmosphere, which helped attribute to the film's popularity later on.
5
Vampire's Kiss (1989)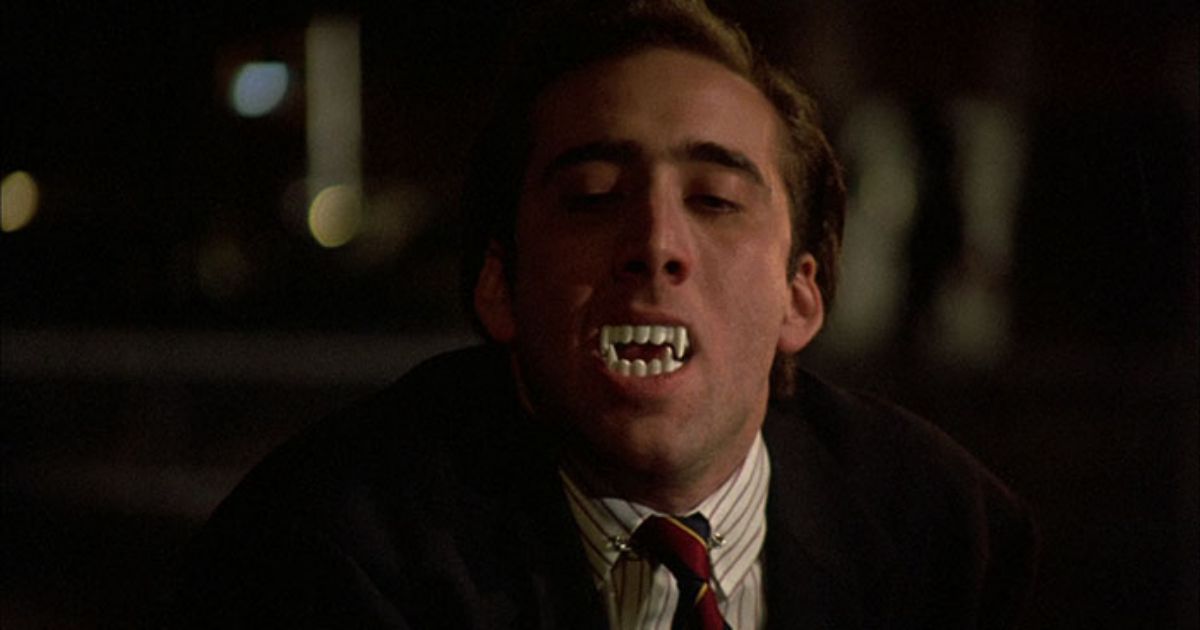 This bizarre black comedy film stars Nicolas Cage and Jennifer Beals in a humorous take on the vampire movie. Cage's Peter Loew meets and is seduced by Beals' Rachel in a nightclub. Over time, Peter is convinced he is turning into a vampire and begins to lose grip on reality. Vampire's Kiss is full of iconic Nicolas Cage freak-outs.
This film is full of comedic undertone rather than gore-filled effects. It shows the diverse interpretations of the many vampire films produced in the 80s. The film was not nominated for any major awards, but Cage did attribute this film as one of the few that defined his career. Cage is going to be starring in another vampire movie Renfield which just started filming last month.
4
The Monster Squad (1987)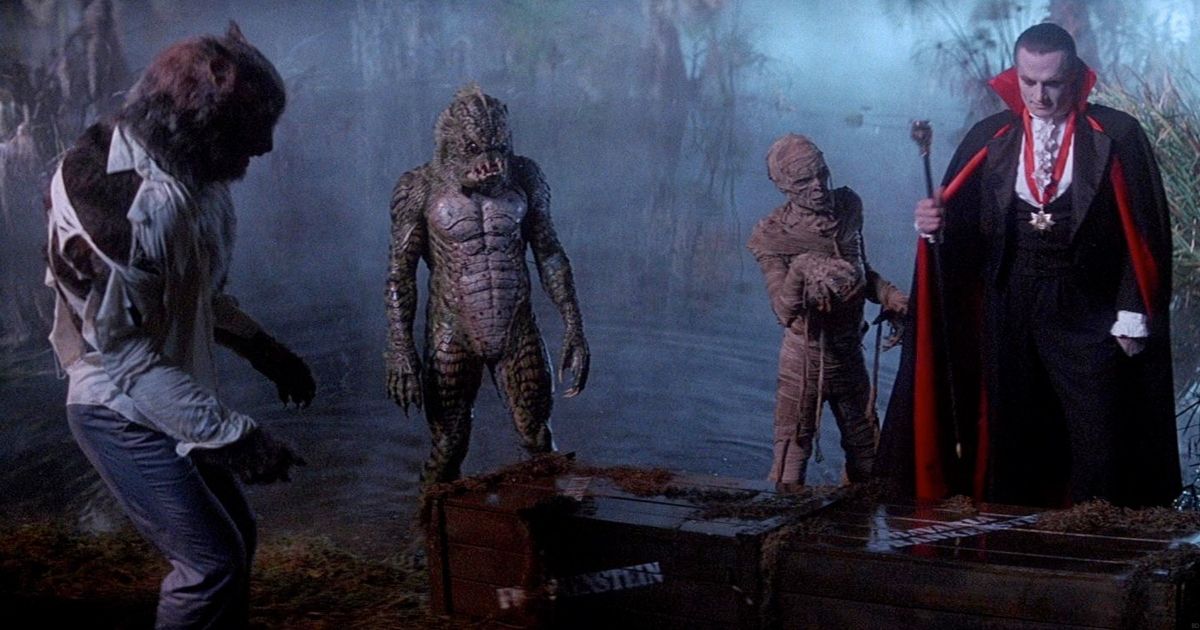 Another comedic version of a vampire movie in the '80s is The Monster Squad. This film shows a unique team of monsters: Dracula, Frankenstein's monster, Wolf Man, Gill-man, and the mummy, battling together against a group of human kids.
The kids, known as losers and outcasts to their classmates, must join together to save the planet from Dracula and his monster squad. The Monster Squad was released the same year as a few of the better-known horror and vampire movies of the '80s. Unfortunately, it did bomb at the box office, but thanks to the VHS release, this film did become a cult classic.
3
Near Dark (1987)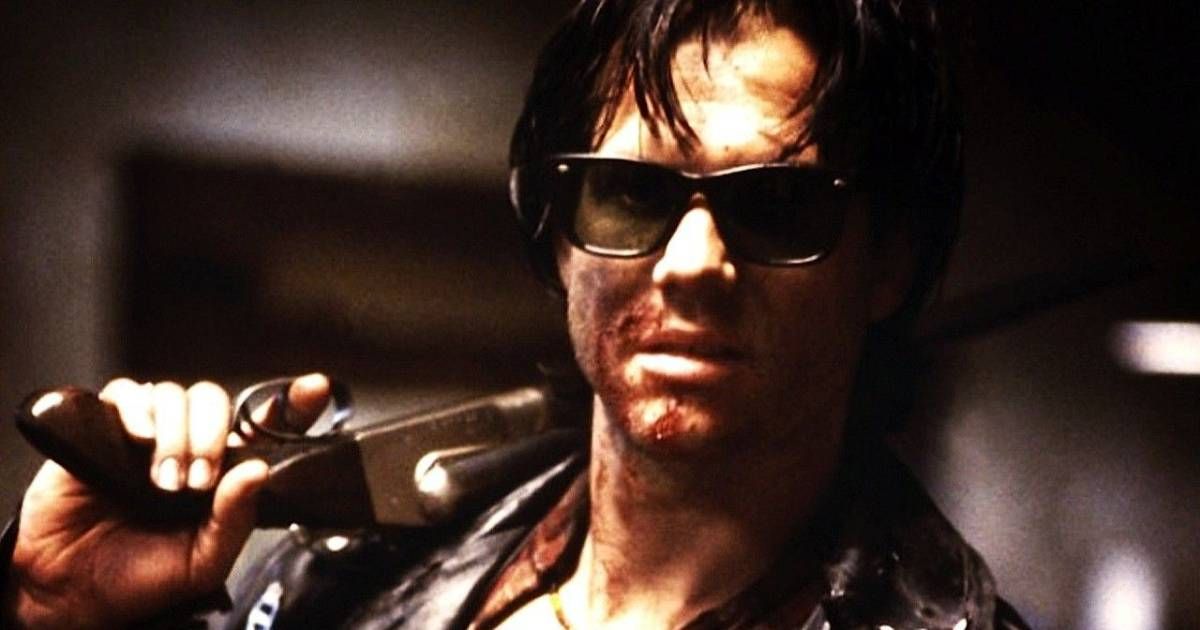 Near Dark was another one of the cult classic vampire movies of 1987. This Western vampire story centers around a trio of nomadic vampires who face bloodshed, carnage, and endless hunger. Perhaps one of the goriest films on this list, Near Dark certainly made use of the special effects budget.
This film was nominated for a Saturn Award for Best Horror Film but lost out to The Lost Boys. The film also did not receive much publicity during its box office release, but it did gain its cult following years later.
Related: Underrated Vampire Films You Need to See
2
The Lost Boys (1987)
n "">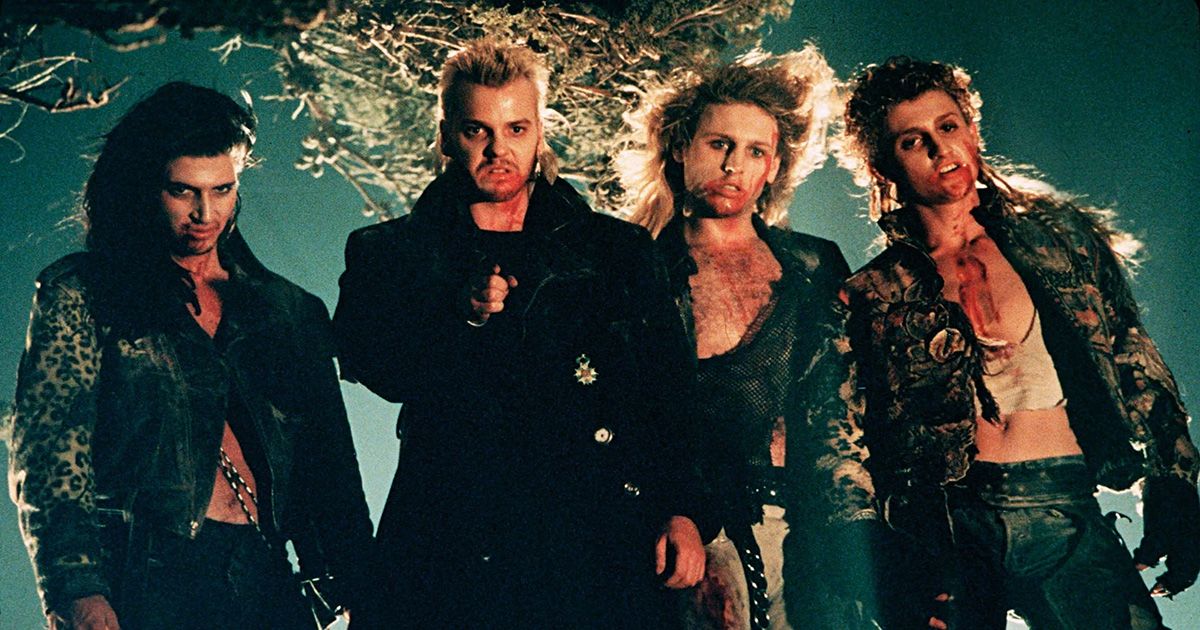 Perhaps one of the most well-known vampires of the 80s is The Lost Boys. This teen vampire drama includes humor, angst, supernatural battles, and illicit romance. Two brothers move to a new town that is overrun with a vampire gang.
The brothers must team up to prevent the vampires from killing one. The star-studded cast includes Corey Haim, Corey Feldman, Kiefer Sutherland, Edward Herrmann, and Jamie Gertz. The film's success, including the Saturn Award for Best Horror Film, spawned a franchise and even a possible remake in the near future.
1
Fright Night (1985)
n "">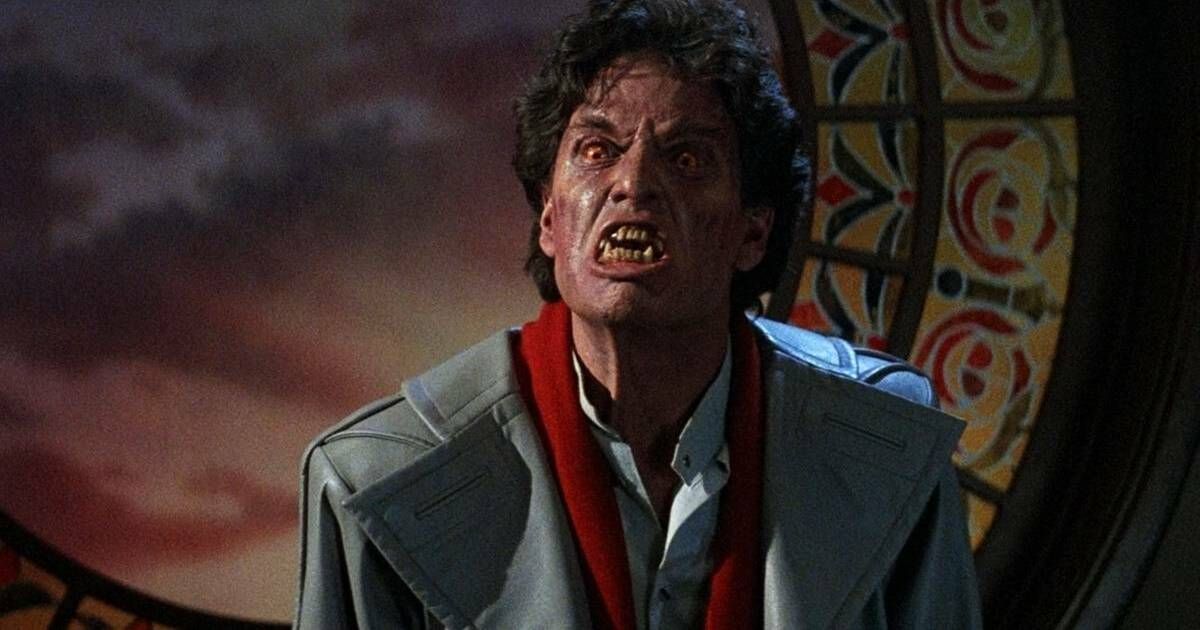 17-year-old Charley Brewster is a horror-obsessed kid who is convinced his new neighbor is a vampire. Charley is right and sets out to kill his neighbor with the help of a ragtag group of vampire hunters. This film is a fun and entertaining film that was actually remade with Colin Farrell and Anton Yelchin in 2011.
Fright Night is the perfect blend of comedy and horror, which makes up the perfect recipe for a successful vampire movie of the 80s. With the right amount of gore and jump scares, Fright Night went on to win a Saturn Award for Best Horror Film in 1885 and is still as talked about today as it was back in the 80s.